TabiPay of Aaron System(EveryCoin) advanced to Vietnam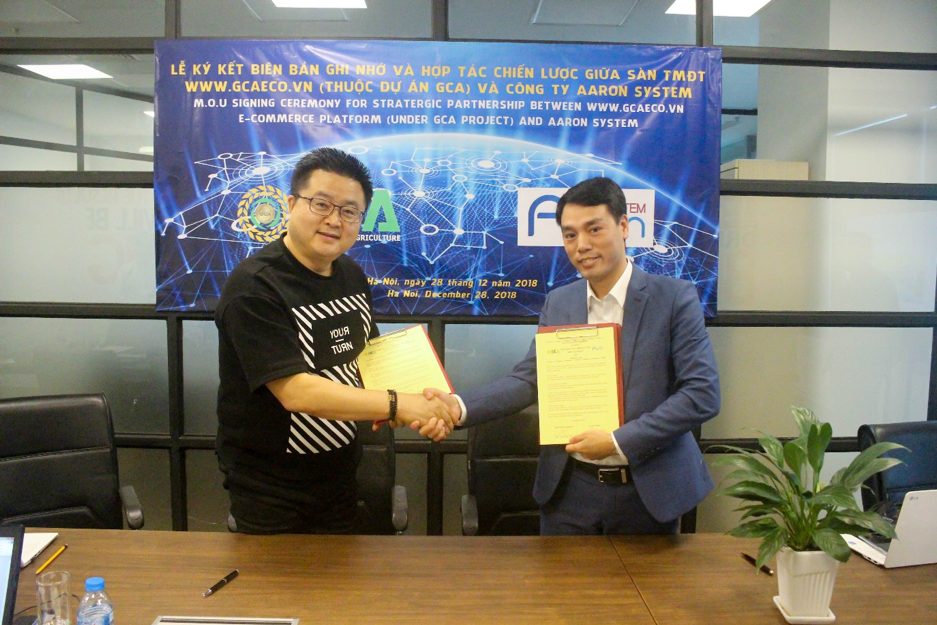 The Aaron System in Thailand has entered into a partnership agreement and started its services for overseas remittance by using TabiPay with AnyNew Co., Ltd in Vietnam. In addition, they also announced strategic technology alliance to introduce the TabiPay payment system into agricultural and livestock industries' online shopping mall operated by the GCA (Global Clean Agriculture, www.gcaeco.vn) in Hanoi, Vietnam.
AnyNew, which has signed a partnership for overseas remittance service, is a specialized finance company in Vietnam and is in charge of issuing and managing the cards of Master, Visa, and Union in partnership with banks in Vietnam.
This partnership is expected to increase the usage of TabiPay and expand the users as it will protect the interests of the users and reduce the damages by illegal transaction in the fast-growing foreign remittance market between Vietnam and Korea.
Tabi Exchange, the app that specializes in remittances released by AnyNew, is operated on a TabiPay blockchain basis. In an existing market where there is only one-way overseas remittance app that can be sent from Korea to Vietnam, the launch of the Tabi Exchange remittance app, which enables two-way overseas remittance, will greatly expand the existing market. TabiPay, in conjunction with MasterCard, issues a physical currency card for easier usage and user convenience and made it possible to be used anywhere in the world.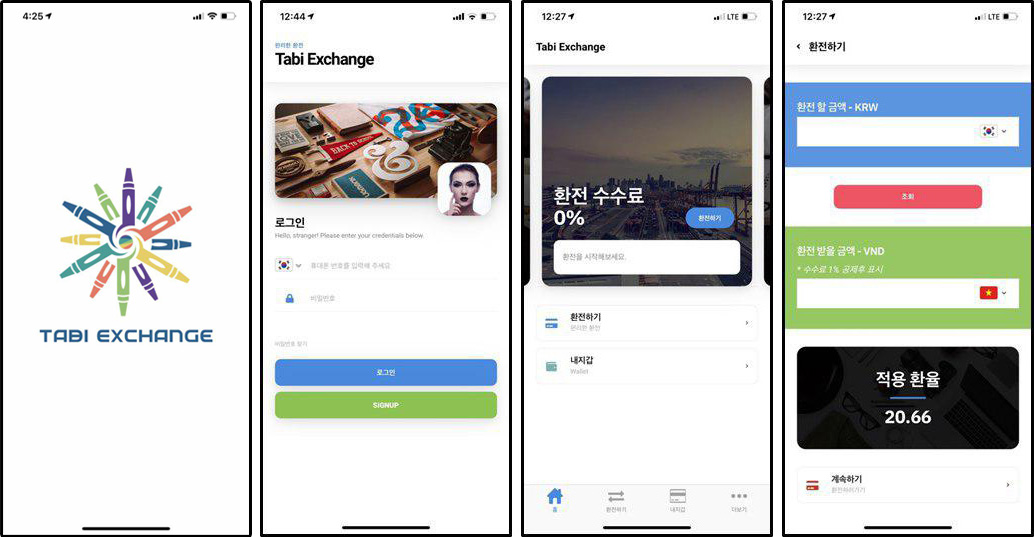 Currently, Tabi Exchange is available for download from the Google Play Store and the Apple App Store.
In addition, Aaron System signed MOU for a strategic technical alliance with Vietnam's blockchain- specialized GCA in relation to the financial blockchain
GCA (Global Clean Agriculture, www.gcaeco.vn) is a blockchain company headquartered in Hanoi, Vietnam. They are operating Vietnam's largest online shopping mall in the field of applying tracking technology for the origin of agricultural & livestock products and channels of distribution for the first time in Vietnam. The GCA is planning to use Aaron Platform's TabiPay as a new payment method for internal system payment modules.
Aaron Jin, CEO of Aaron System, emphasized that Aaron Systems will cooperate to strengthen GCA's successful blockchain payment system operation by applying TabiPay's fast and convenient payment function to GCA's online payment system in Vietnam. He also said that this partnership and marketing expansion would help us start a full-fledged move to increase TabiPay's usage in Vietnam.
In addition, Aaron Jin mentioned, "Unlike the existing StableCoin, TabiPay is a StableCoin based on EveryCoin. The Aaron Platform must hold EveryCoin of its equivalent value to issue TabiPay, which affects EveryCoin's liquidity. Therefore, the increase in usage through the expansion of TabiPay's affiliates will lead to an increase in the value of EveryCoin."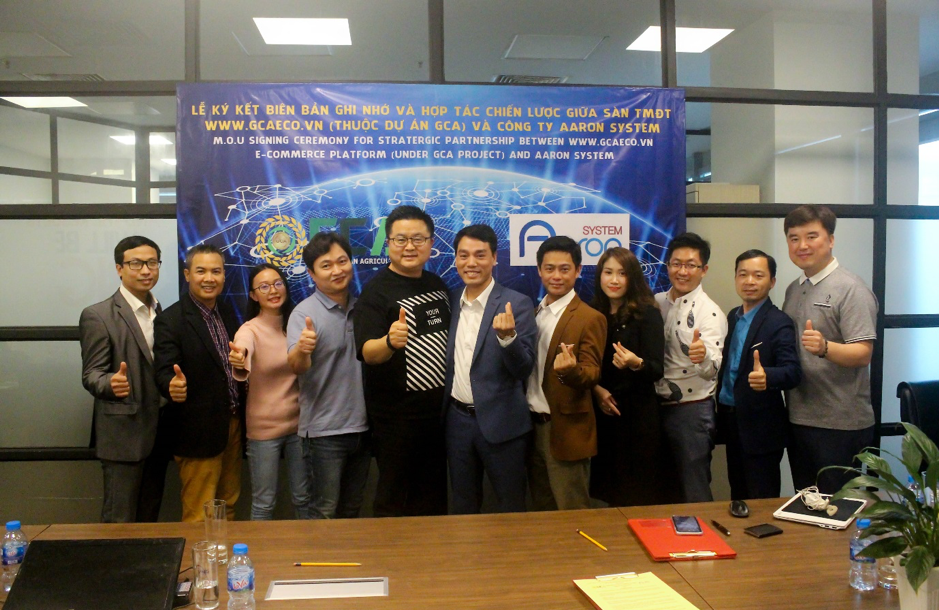 Aaron System will launch TabiPay not only in Vietnam but also in 10 other ASEAN countries including Cambodia, Indonesia and Singapore, and in other Asian countries such as China, Taiwan, Japan and so on. As a result, TabiPay's usability and scalability will be increased significantly.
Currently, TabiPay is available for download from the Google Play Store and the Apple App Store.
Aaron Platform
Aaron Platform, developed by Aaron system, is a blockchain financial platform for the people who are out of the existing institutional financial service around the world. This project takes aim at financial innovation through new challenges in the distorted financial market where one-third of the world's population is not receiving financial services.
Aaron Platform's financial services features enable people living without existing financial accounts to access financial services easily and conveniently. Based on the multi-blockchain technology, the Aaron Platform integrates by linking EveryCoin(Variable Coin) and TabiPay(Stable Coin) and makes it possible to solve the problem of slow speed of blockchain and high-value volatility. So, it is the project building blockchain ecosystem that can be used easily in real life.
As EveryCoin of 12,340,000,000 EVY using on the Aaron Platform was sold by December 25, 2018, ICO was successfully completed. Currently, it is being traded on Global Exchanges such as IDAX, BITONBAY, IDCM, etc., and make a listing agreement with LATOKEN, P2PB2B, and SistemKoin already.  This year, EveryCoin has also a plan to be listed on about 20 global Exchanges.
Homepage : http://www.everycoin.io
Revolutionary Blockchain-Powered Social Media Platform Hyprr Set To Launch In August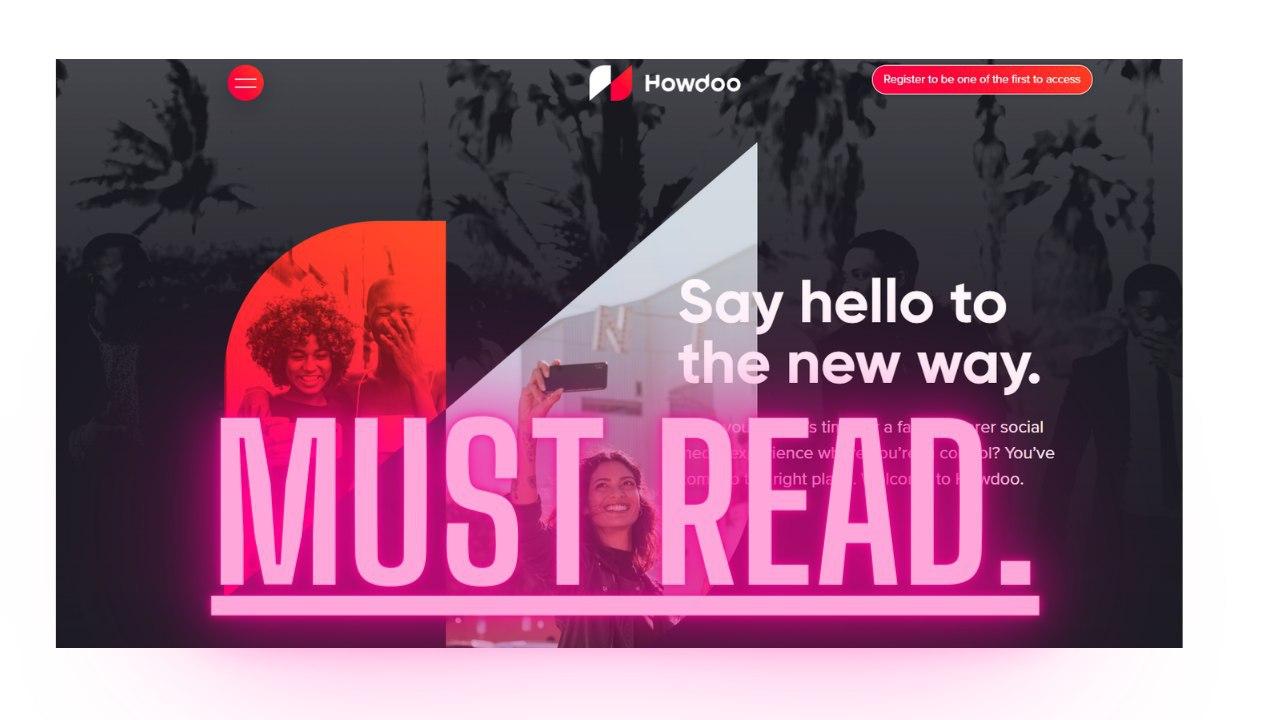 This could be a game-changer as Hyprr (formerly Howdoo) incorporates most of the benefits of other social media platforms and combines them into one. Oh…and it's also on the blockchain, so censorship-resistant you could say. 
HowDoo officially changes its name to Hyprr. The team is pleased to finally announce the launch of their new blockchain-powered social media platform Hyprr going public in August.
Why Hyprr? You may ask.
The answer is simple and straightforward.
The current social media landscape is no longer sustainable. There have been several cases of data breach and unauthorized mining of users' data. The owners of the popular social media platforms wield too much power and take arbitrary decisions. It is really all about them and what they want, when in fact, it should be about the users.
Now is the time for a change. This is why the idea of a social media platform truly powered by blockchain technology is an exciting one. A platform that gives full control and ownership to users, a safe and secure space where users can decide what happens to their information. A social media platform where content creators are duly paid and rewarded for their content. The good news is, a social platform like this already here, it is called Hyprr. Let's say you're a content creator with a few thousand followers, well under youtube's…
Casino Card Games Everyone Should Know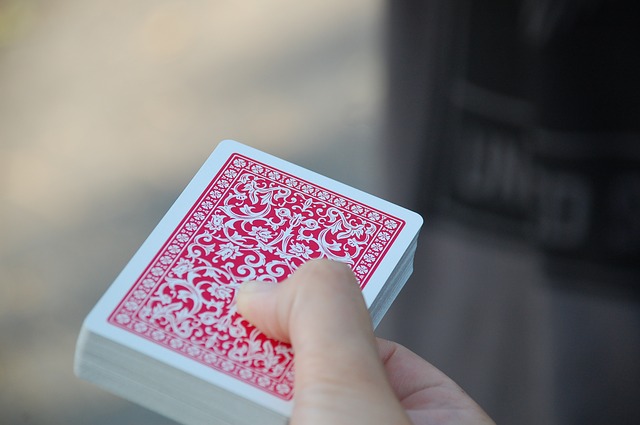 Do you know how to play the most iconic, rewarding, and popular casino games? Surely you thought of roulette and slots first, but you might be surprised how much more lucrative and exciting playing card games can be. 
Ok, we understand that poker takes a lot longer to learn and master than blackjack. But out of this list of the top casino card games, it's definitely a favorite of players all around the world. Card games generally tend to challenge us a little more than the other games like slots and roulette. Perhaps that's the reason why players who love blackjack or baccarat usually stick to them. 
Some card games are based mostly on luck, but the ones that challenge you are a lot of fun as well. Here are the classic card games you'll find in every casino, including online at sites like 888 Casino.
Blackjack – The World's Favorite Casino Card Game
The blackjack table is usually crowded when you visit a casino, that's because blackjack players understand what they can gain. Blackjack has the highest return to player rate out of all the table games. Roughly 99.7% of all the money the casino earns from blackjack goes back to players!
Moreover, with blackjack, you can choose from several different variants, so even if you are a pro, you don't need to feel bored. Plus,…
VirgoX and Global Digital Assets (GDA) Launch World Stablecoin Association in Geneva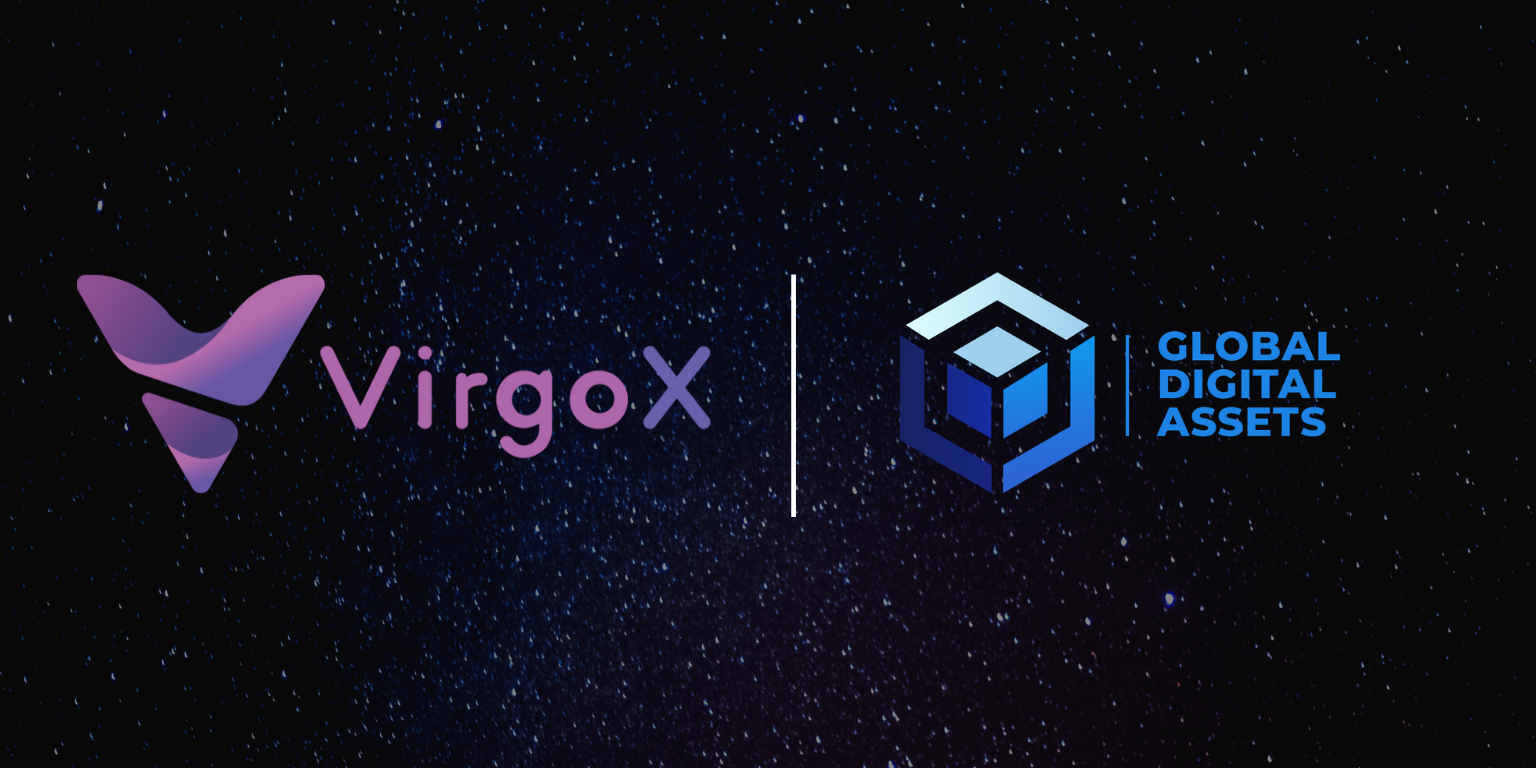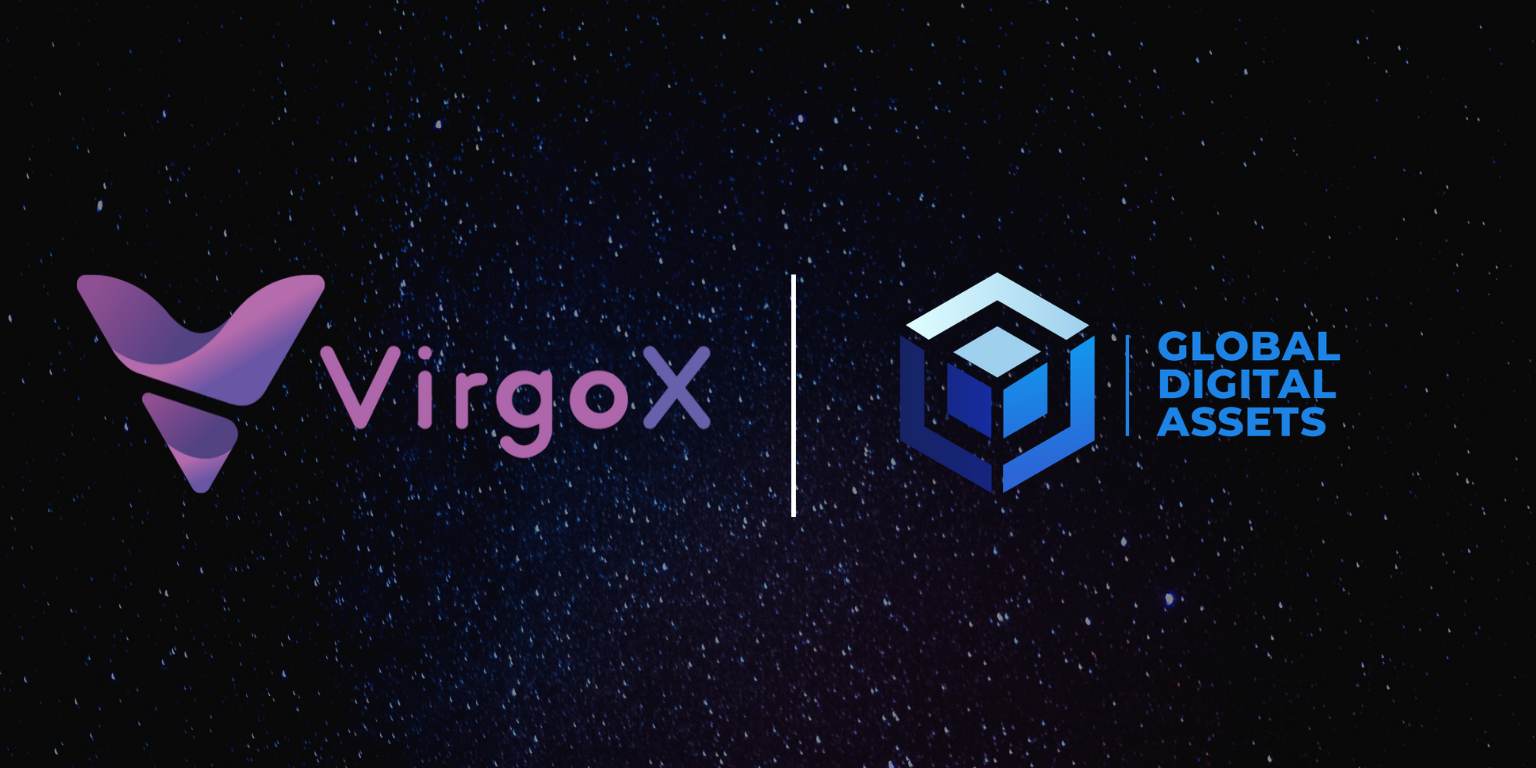 Digital asset exchange VirgoX and blockchain capital markets firm Global Digital Assets (GDA Capital) have launched the World Stablecoin Association (WSA), an independent, not for profit organization headquartered in Geneva, Switzerland.  
The WSA's mission is to unite business leaders, enterprises, community buildings, and regulators in the stablecoin industry internationally, the founding companies stated today. Besides the two founding firms, the new organization's members already include BlockGeeks, stablecoin projects BRZ,  CBRL, Peg Network, QCAD, QC, Ren, Stably, USDK, XDB, and capital groups Alpha Sigma Capital, Consensus Labs, and Nova Club.  VirgoX's CEO Adam Cai said they are in talks with larger projects, such as Tether (UDST), USD Coin (USDC), Dai (DAI), and HUSD. 
Additionally, several influential blockchain media and communities, such as Blockchain Club, Mars Finance, Jinse Finance, expressed interest in curating and delivering "more stablecoin trends with…