TabiPay of Aaron System(EveryCoin) advanced to Vietnam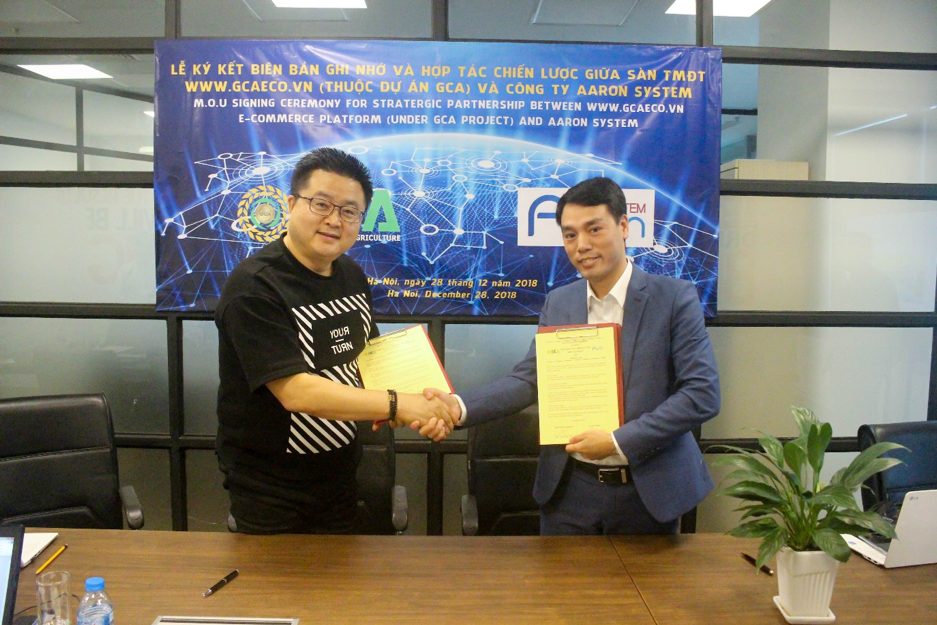 The Aaron System in Thailand has entered into a partnership agreement and started its services for overseas remittance by using TabiPay with AnyNew Co., Ltd in Vietnam. In addition, they also announced strategic technology alliance to introduce the TabiPay payment system into agricultural and livestock industries' online shopping mall operated by the GCA (Global Clean Agriculture, www.gcaeco.vn) in Hanoi, Vietnam.
AnyNew, which has signed a partnership for overseas remittance service, is a specialized finance company in Vietnam and is in charge of issuing and managing the cards of Master, Visa, and Union in partnership with banks in Vietnam.
This partnership is expected to increase the usage of TabiPay and expand the users as it will protect the interests of the users and reduce the damages by illegal transaction in the fast-growing foreign remittance market between Vietnam and Korea.
Tabi Exchange, the app that specializes in remittances released by AnyNew, is operated on a TabiPay blockchain basis. In an existing market where there is only one-way overseas remittance app that can be sent from Korea to Vietnam, the launch of the Tabi Exchange remittance app, which enables two-way overseas remittance, will greatly expand the existing market. TabiPay, in conjunction with MasterCard, issues a physical currency card for easier usage and user convenience and made it possible to be used anywhere in the world.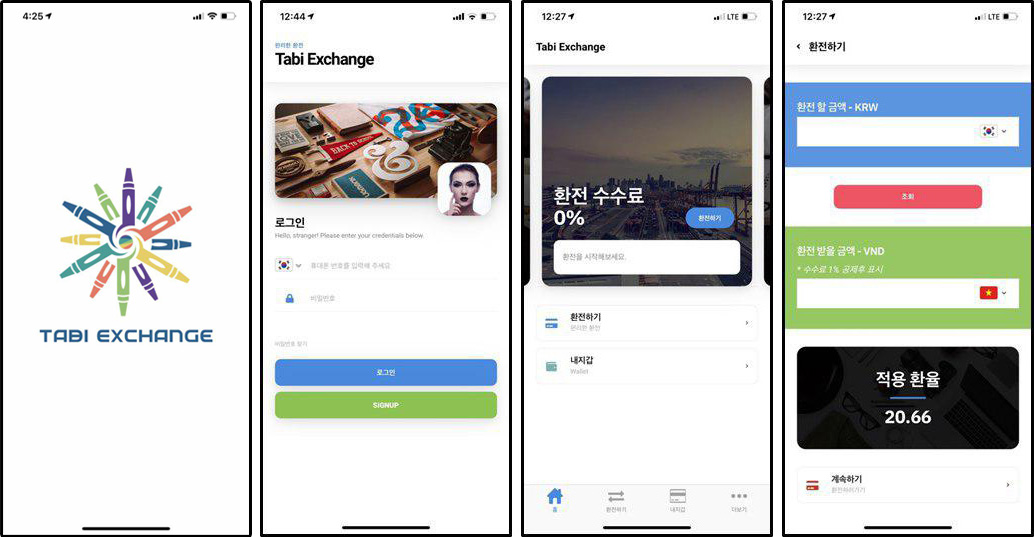 Currently, Tabi Exchange is available for download from the Google Play Store and the Apple App Store.
In addition, Aaron System signed MOU for a strategic technical alliance with Vietnam's blockchain- specialized GCA in relation to the financial blockchain
GCA (Global Clean Agriculture, www.gcaeco.vn) is a blockchain company headquartered in Hanoi, Vietnam. They are operating Vietnam's largest online shopping mall in the field of applying tracking technology for the origin of agricultural & livestock products and channels of distribution for the first time in Vietnam. The GCA is planning to use Aaron Platform's TabiPay as a new payment method for internal system payment modules.
Aaron Jin, CEO of Aaron System, emphasized that Aaron Systems will cooperate to strengthen GCA's successful blockchain payment system operation by applying TabiPay's fast and convenient payment function to GCA's online payment system in Vietnam. He also said that this partnership and marketing expansion would help us start a full-fledged move to increase TabiPay's usage in Vietnam.
In addition, Aaron Jin mentioned, "Unlike the existing StableCoin, TabiPay is a StableCoin based on EveryCoin. The Aaron Platform must hold EveryCoin of its equivalent value to issue TabiPay, which affects EveryCoin's liquidity. Therefore, the increase in usage through the expansion of TabiPay's affiliates will lead to an increase in the value of EveryCoin."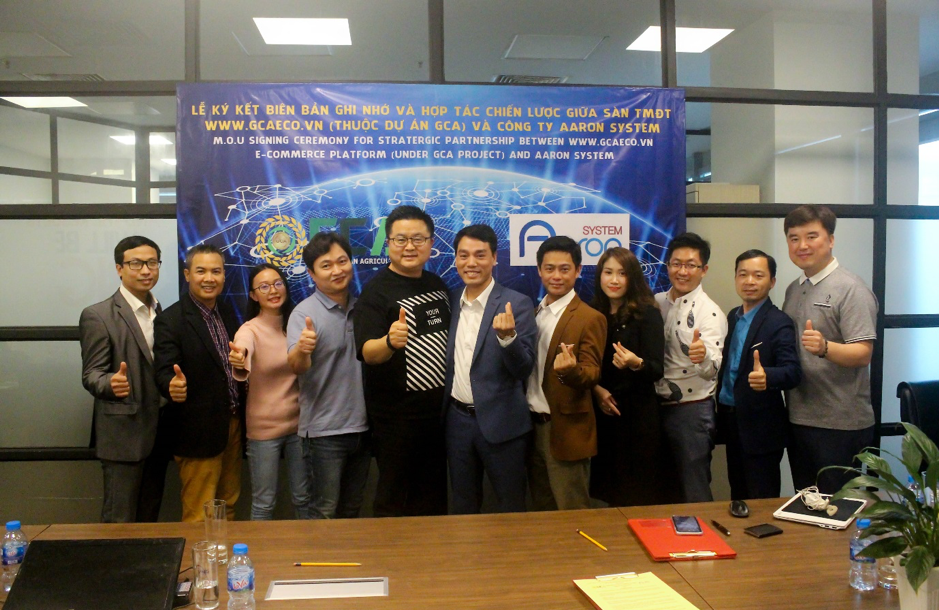 Aaron System will launch TabiPay not only in Vietnam but also in 10 other ASEAN countries including Cambodia, Indonesia and Singapore, and in other Asian countries such as China, Taiwan, Japan and so on. As a result, TabiPay's usability and scalability will be increased significantly.
Currently, TabiPay is available for download from the Google Play Store and the Apple App Store.
Aaron Platform
Aaron Platform, developed by Aaron system, is a blockchain financial platform for the people who are out of the existing institutional financial service around the world. This project takes aim at financial innovation through new challenges in the distorted financial market where one-third of the world's population is not receiving financial services.
Aaron Platform's financial services features enable people living without existing financial accounts to access financial services easily and conveniently. Based on the multi-blockchain technology, the Aaron Platform integrates by linking EveryCoin(Variable Coin) and TabiPay(Stable Coin) and makes it possible to solve the problem of slow speed of blockchain and high-value volatility. So, it is the project building blockchain ecosystem that can be used easily in real life.
As EveryCoin of 12,340,000,000 EVY using on the Aaron Platform was sold by December 25, 2018, ICO was successfully completed. Currently, it is being traded on Global Exchanges such as IDAX, BITONBAY, IDCM, etc., and make a listing agreement with LATOKEN, P2PB2B, and SistemKoin already.  This year, EveryCoin has also a plan to be listed on about 20 global Exchanges.
Homepage : http://www.everycoin.io
Kriptomat Exchange Launches World's First Gamified Blockchain Rewards Program
Estonia, Europe 12th of August –Today, the government-regulated cryptocurrency exchange Kriptomat launched the world's first gamified blockchain rewards program. The unique experience allows users to play games of chance, collect blockchain assets, craft collectibles, and acquire non-fungible tokens that provide discounts and can be played in over 20 different video games. The loyalty program, called The Dragon Riders of Kriptomat, operates on the Enjin Platform and utilizes the new ERC-1155 token standard recently adopted by the Ethereum community.
"We are thrilled to lead the charge when it comes to adopting blockchain for rewards because we honestly believe that on-chain tokens are the most advanced form of digital asset in existence," said Srdjan Mahmutovich, Kriptomat CEO. "Our team always strives to advance personal sovereignty, economic equality, and social equity by building community-centric platforms that offer transparency, opportunity, and self-governance to all who use them. This rewards program is another one of our innovations that will prove to the general public that blockchain is the future of digital proprietary."
In the launch announcement, Kriptomat explains that blockchain assets are far more valuable than ordinary reward points. Users can store blockchain assets securely for a lifetime, sell or trade them for money or cryptocurrency, or use them in a multitude of apps and games.
With the Kriptomat rewards program, the team aspires to provide its customer base with the…
NEXO Token Holders Receive US$2,409,574.87 in Dividends

Nexo is delighted to announce that the Dividend Payment of US$2,409,574.87 to NEXO Token Holders scheduled for August 15, 2019, is now complete.
NEXO Token Holders can simply log in to the Nexo Mobile App to view the dividend that has been credited to their wallets.
The annualized dividend yield is an impressive 12.73%, which surpasses all of the highest dividend-paying stocks in the S&P 500.
Nexo's innovative dividend-distribution methodology rewards long-term investor confidence and also decreases market volatility around ex-dividend dates. It consists of two parts – the Nexo Base Dividend and the Nexo Loyalty Dividend, each making up 50% of the total amount in the current distribution.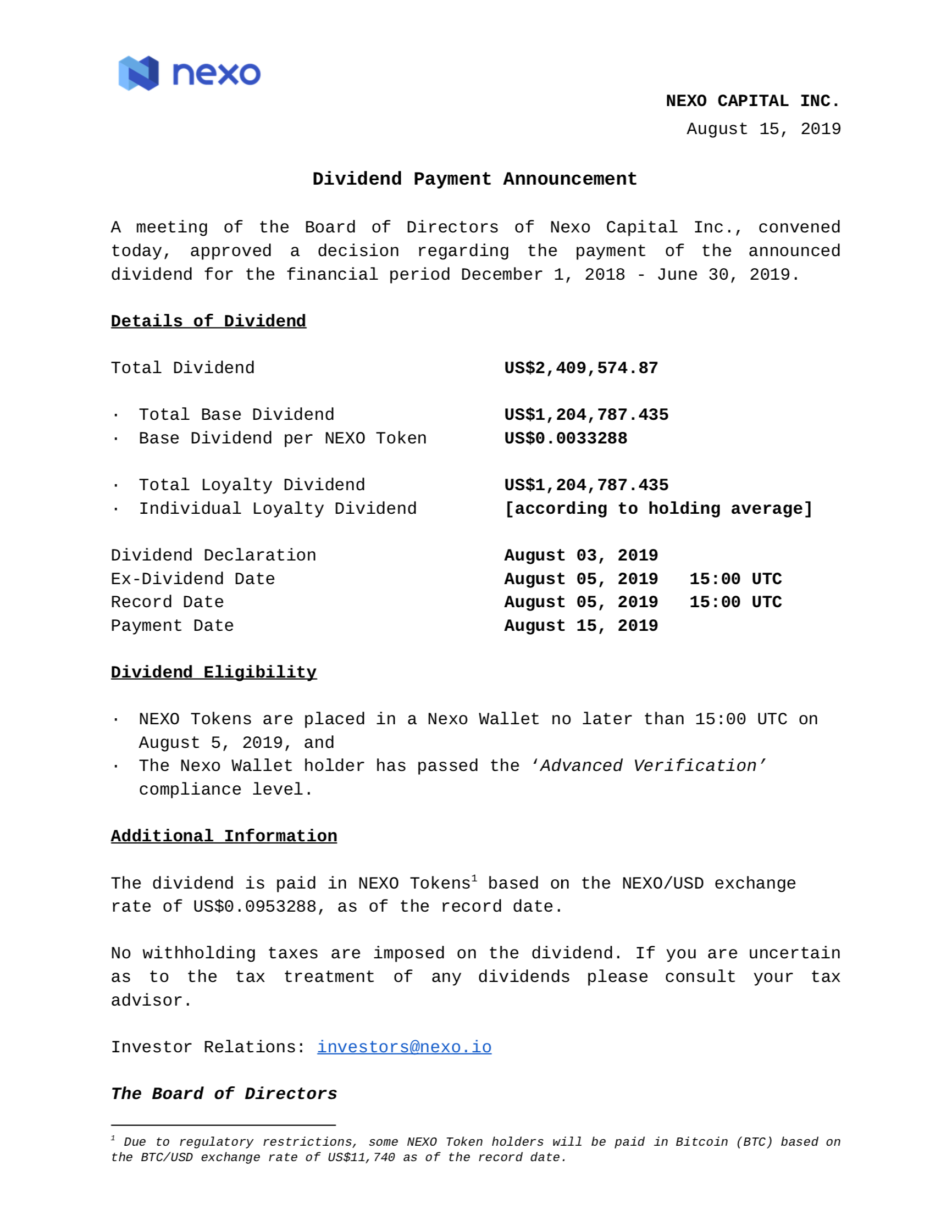 Since the April 2018 launch, Nexo has seen exorbitant growth of the registered user base to 250,000+ and has gained significant market share, making Nexo the market leader in Crypto FinTech.
Nexo's impeccable and innovative marketing strategies, unrivaled customer support, combined with a substantial upswing in crypto asset prices across the board has ensured unprecedented demand for Nexo's signature Instant Crypto Credit Lines™.
This has given us the means to further give back to the community, by allowing investors from around the world to generate 8% with Nexo's
Smart Mixer Unveils Privacy Enhancing Solutions to Keep Your Transactions Anonymous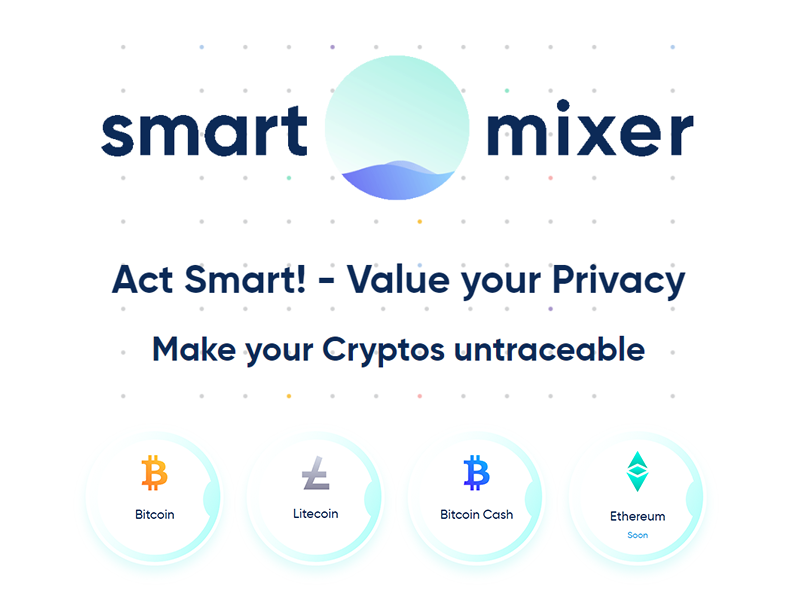 New privacy-enhancing solutions presented by Smart Mixer help users protect their financial privacy by supplying them with a complete service for conducting anonymous blockchain transactions. Smart Mixer provides a differentiated solution that offers full anonymity and proof of mixing to every Smart Mixer user.
SmartMixer, a custom cryptocurrency provider focused on improving an essential service to cryptocurrency users, has unveiled its offering, transaction anonymity.
The SmartMixer solution is an important one that protects the identity and transaction details of the SmartMixer user. The team at SmartMixer realizes that anonymity is a crucial component in a digital era that has stripped all notions of privacy away from the end-user.
Financial privacy is of the utmost importance since the value is transferred from one individual to the other. As such, security, privacy, and non-censorship are fundamental tenets of the financial transaction. While the blockchain may offer compelling solutions in security, accounting, and lack of censorship, anonymity may not be a high priority.
SmartMixer exists to address the crucial problem of the lack of financial transaction anonymity in this digital era.
How Does Smart Mixer Work?
The SmartMixer privacy-enhancing and anonymizing solution is designed with the end-user in mind in each step of the process. Smart Mixer provides simplicity and anonymity throughout the entire process.
To use SmartMixer, enter the recipient's coin address and send coins. Smart Mixer will mix the…