TabiPay of Aaron System(EveryCoin) advanced to Vietnam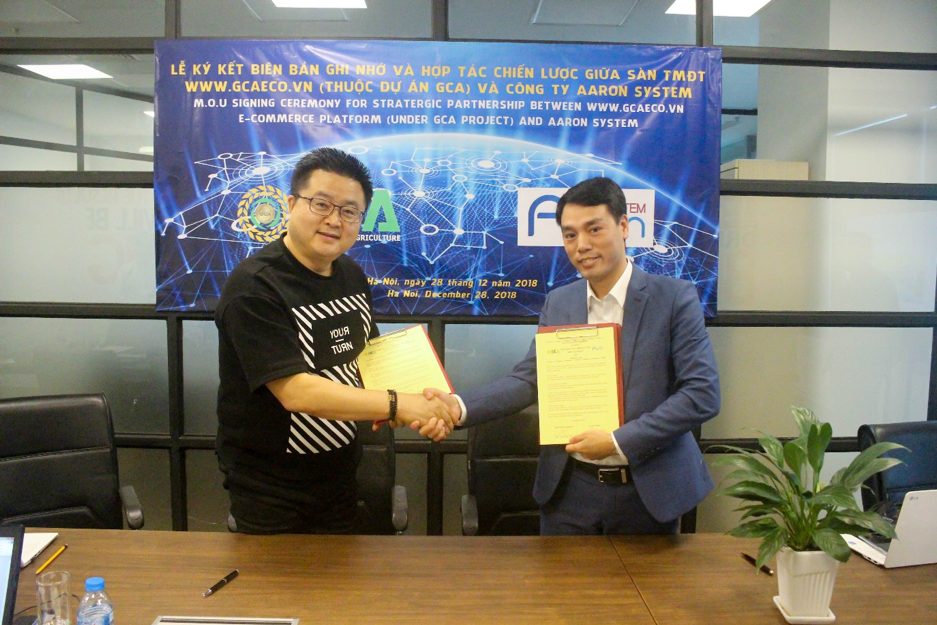 The Aaron System in Thailand has entered into a partnership agreement and started its services for overseas remittance by using TabiPay with AnyNew Co., Ltd in Vietnam. In addition, they also announced strategic technology alliance to introduce the TabiPay payment system into agricultural and livestock industries' online shopping mall operated by the GCA (Global Clean Agriculture, www.gcaeco.vn) in Hanoi, Vietnam.
AnyNew, which has signed a partnership for overseas remittance service, is a specialized finance company in Vietnam and is in charge of issuing and managing the cards of Master, Visa, and Union in partnership with banks in Vietnam.
This partnership is expected to increase the usage of TabiPay and expand the users as it will protect the interests of the users and reduce the damages by illegal transaction in the fast-growing foreign remittance market between Vietnam and Korea.
Tabi Exchange, the app that specializes in remittances released by AnyNew, is operated on a TabiPay blockchain basis. In an existing market where there is only one-way overseas remittance app that can be sent from Korea to Vietnam, the launch of the Tabi Exchange remittance app, which enables two-way overseas remittance, will greatly expand the existing market. TabiPay, in conjunction with MasterCard, issues a physical currency card for easier usage and user convenience and made it possible to be used anywhere in the world.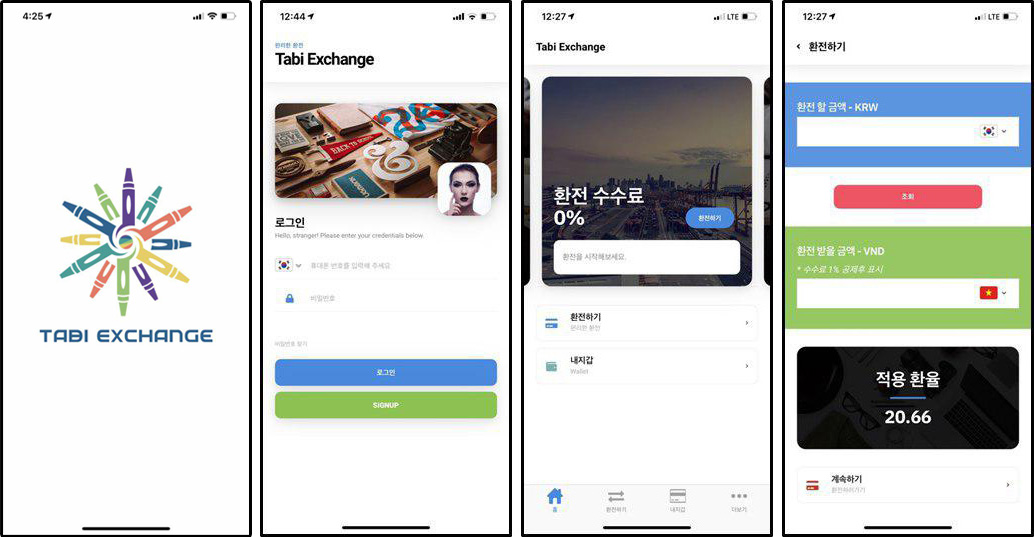 Currently, Tabi Exchange is available for download from the Google Play Store and the Apple App Store.
In addition, Aaron System signed MOU for a strategic technical alliance with Vietnam's blockchain- specialized GCA in relation to the financial blockchain
GCA (Global Clean Agriculture, www.gcaeco.vn) is a blockchain company headquartered in Hanoi, Vietnam. They are operating Vietnam's largest online shopping mall in the field of applying tracking technology for the origin of agricultural & livestock products and channels of distribution for the first time in Vietnam. The GCA is planning to use Aaron Platform's TabiPay as a new payment method for internal system payment modules.
Aaron Jin, CEO of Aaron System, emphasized that Aaron Systems will cooperate to strengthen GCA's successful blockchain payment system operation by applying TabiPay's fast and convenient payment function to GCA's online payment system in Vietnam. He also said that this partnership and marketing expansion would help us start a full-fledged move to increase TabiPay's usage in Vietnam.
In addition, Aaron Jin mentioned, "Unlike the existing StableCoin, TabiPay is a StableCoin based on EveryCoin. The Aaron Platform must hold EveryCoin of its equivalent value to issue TabiPay, which affects EveryCoin's liquidity. Therefore, the increase in usage through the expansion of TabiPay's affiliates will lead to an increase in the value of EveryCoin."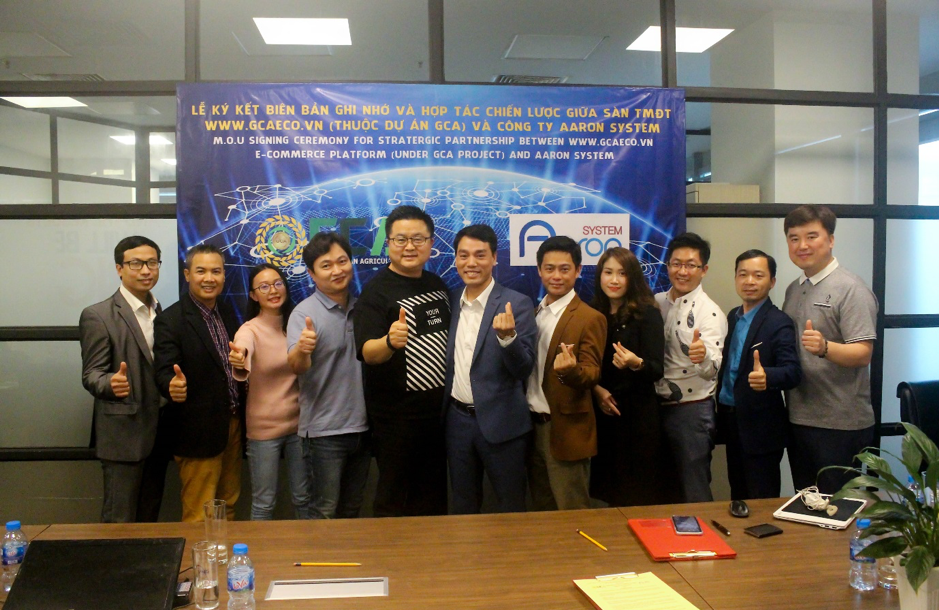 Aaron System will launch TabiPay not only in Vietnam but also in 10 other ASEAN countries including Cambodia, Indonesia and Singapore, and in other Asian countries such as China, Taiwan, Japan and so on. As a result, TabiPay's usability and scalability will be increased significantly.
Currently, TabiPay is available for download from the Google Play Store and the Apple App Store.
Aaron Platform
Aaron Platform, developed by Aaron system, is a blockchain financial platform for the people who are out of the existing institutional financial service around the world. This project takes aim at financial innovation through new challenges in the distorted financial market where one-third of the world's population is not receiving financial services.
Aaron Platform's financial services features enable people living without existing financial accounts to access financial services easily and conveniently. Based on the multi-blockchain technology, the Aaron Platform integrates by linking EveryCoin(Variable Coin) and TabiPay(Stable Coin) and makes it possible to solve the problem of slow speed of blockchain and high-value volatility. So, it is the project building blockchain ecosystem that can be used easily in real life.
As EveryCoin of 12,340,000,000 EVY using on the Aaron Platform was sold by December 25, 2018, ICO was successfully completed. Currently, it is being traded on Global Exchanges such as IDAX, BITONBAY, IDCM, etc., and make a listing agreement with LATOKEN, P2PB2B, and SistemKoin already.  This year, EveryCoin has also a plan to be listed on about 20 global Exchanges.
Homepage : http://www.everycoin.io
Fasttoken to Become the First to Publicize its State Channels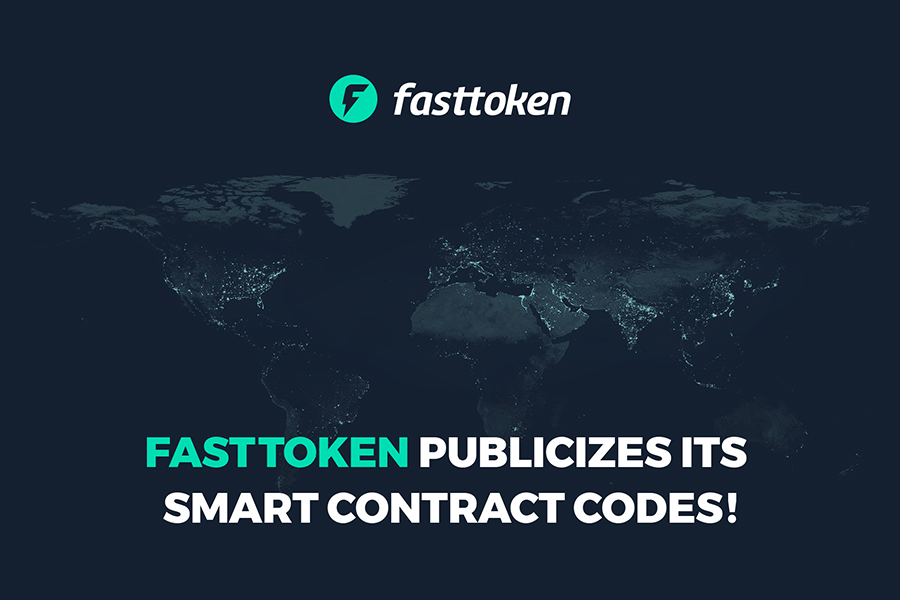 Despite the introduction of effective solutions like "state channels", scalability has always been a major cause of concern when it comes to solving complex problems on most major blockchain networks.
Fasttoken State Channel is Here to Stay
Fasttoken, a blockchain-based platform, which has been developing several blockchain-based casino games for the past six months, has recently presented them casino at the gambling industry's largest event — ICE London, an event with the main agenda of fusing the offline and online gambling ecosystems.
At the ICE London event, the Fasttoken team announced that the platform will be providing unrestricted access to all underlining codes pertaining to their state channels implementation. These codes are said to be streamlined to suit the gambling industry.
The state channels, just like Raiden and the Lightning Network, further ameliorate some critical aspects, which are detailed below.
Scalability – Transactions per second are in the range of millions.
Speed – With the state channels, the time consumed during blockchain is reduced to seconds or milliseconds.
High Costs – Apart from boasting significantly reduced fees during rare blockchain updates, gas fees are also eliminated in state channels. This has however not had any negative effects on transactions. In fact, transactions were reported to be highly transparent and secure.
The Lightning Network which has its primary use focused on payment and the transfer of funds has…
Neteller to Launch a Crypto Exchange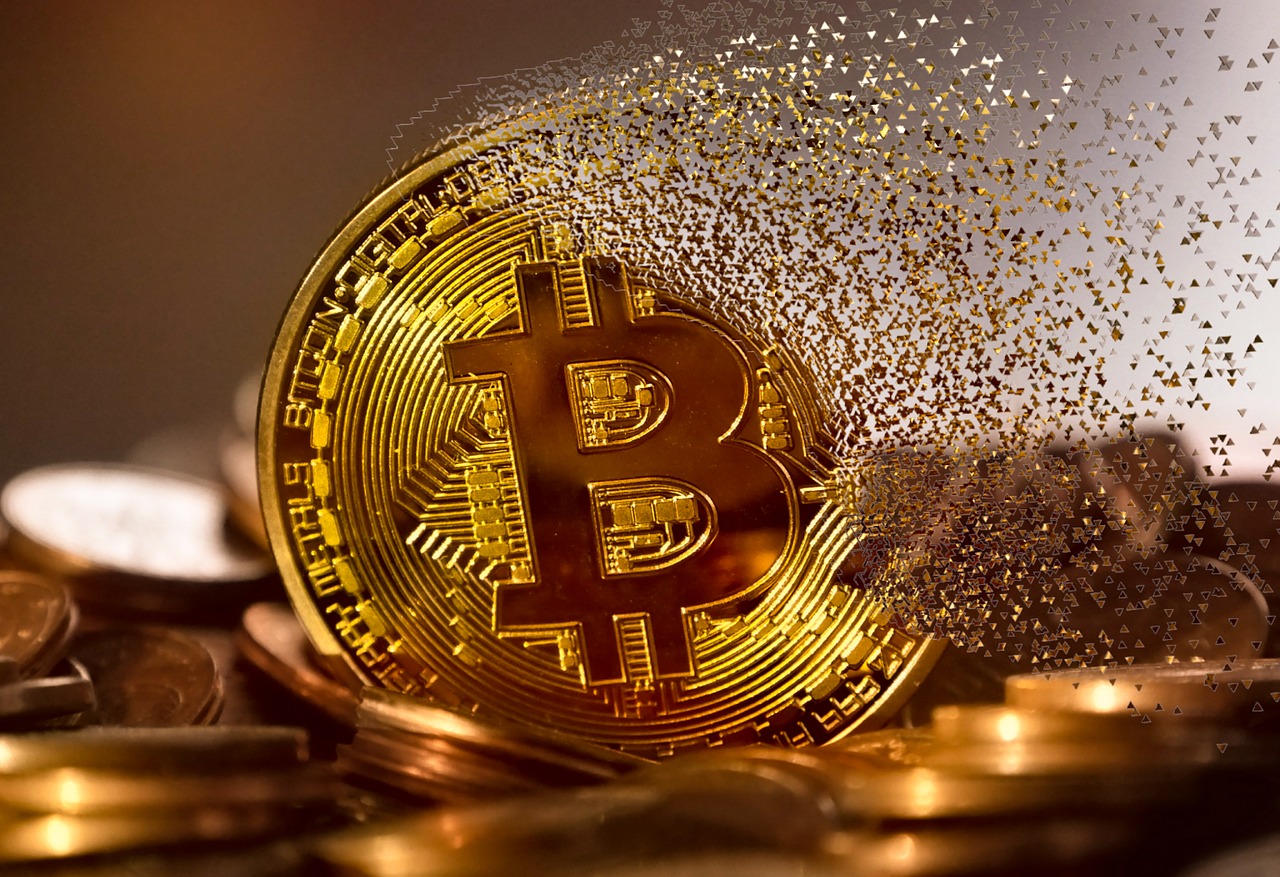 The way to make sure that the cryptocurrency momentum continues and that cryptocurrency credibility occurs is when big companies begin offering services based around cryptocurrency and other features of blockchain. This was certainly the case when Neteller recently announced it will offer a cryptocurrency exchange service in addition to its digital wallet services. The company announced that the 28 currencies compatible with the fiat wallet were able to buy, sell, and hold cryptocurrencies – including Bitcoin, Bitcoin Cash, Ethereum, Ethereum Classic, and Litecoin. It makes sense to begin with Bitcoin and Ethereum as they are seen as the originators of what cryptocurrency and blockchain can do and also the future of how blockchain can be used, despite news that Ripple may be set to topple them all. Neteller's move into cryptocurrency shows it has its sights set on a bright future of cryptocurrency and making it more accessible. But where do they stand now?
Neteller and Cryptocurrency
Neteller are optimistic about the exchange features of the digital wallet, claiming that they plan to add more cryptocurrencies in the near future. Neteller's benefit is the ease at which one can begin their cryptocurrency trading journey. Not only do a range of banks offer services to fund the wallets and exchanges, but so do a variety of online payment options. This helps remove the barrier to entry that exists in…
Understanding the Uses of Different Types Of Cryptocurrencies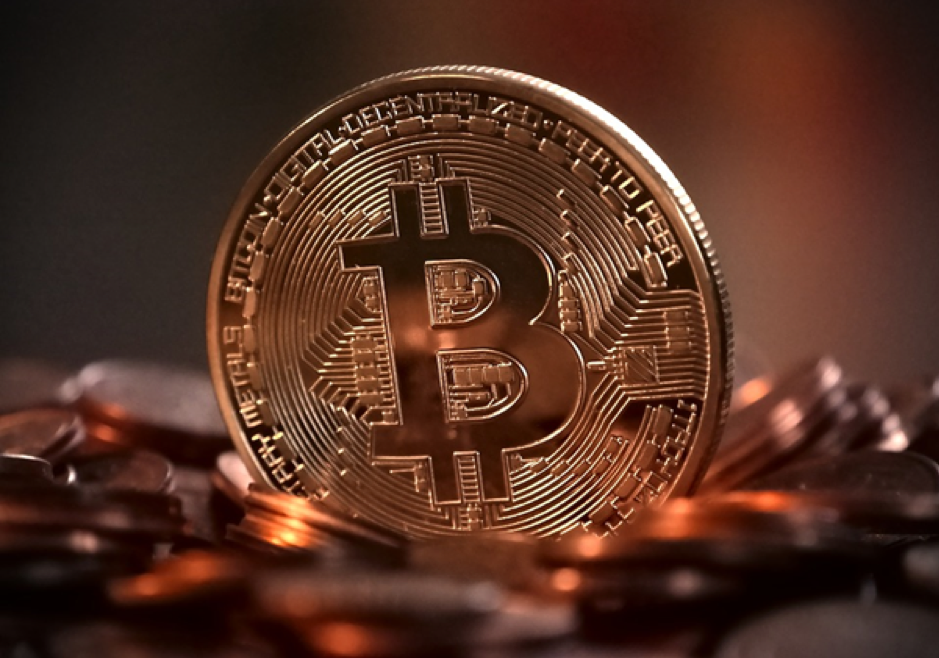 Cryptocurrencies – a term which has become incredibly prominent in the mainstream media during recent years due to the proliferation of Bitcoin millionaires. As a result, the new form of currency has earned an almost infamous status. However, as with any major step forward, there is still much confusion regarding the use of cryptocurrencies, what different types of innovative electronic cash exist and what they might mean for the future.
We're putting all of this to rest as we explain what each of the leading cryptocurrencies can do.
Bitcoin
The most popular form of cryptocurrency, Bitcoin was first thought up in 2008 by the elusive and still unknown creator, Satoshi Nakamoto, who published the whitepaper online.
It took almost a decade for the cryptocurrency to reach its peak, but in December 2017 a single Bitcoin roughly exchanged for the price of $17,000, meaning anyone who held a substantial amount of the electronic cash became significantly wealthy.
In its early years, the cryptocurrency was strictly used as an alternative for cash transactions, and predominantly for trading goods and services. However as it has increased in popularity, its range of uses has also widened, now deployed for a variety of purposes including acting as collateral for investments at merchant banks, a direct debit for subscriptions services and most notably for sports betting.
Ripple
Bitcoin's closest source of competition, Ripple was founded…