TabiPay of Aaron System(EveryCoin) advanced to Vietnam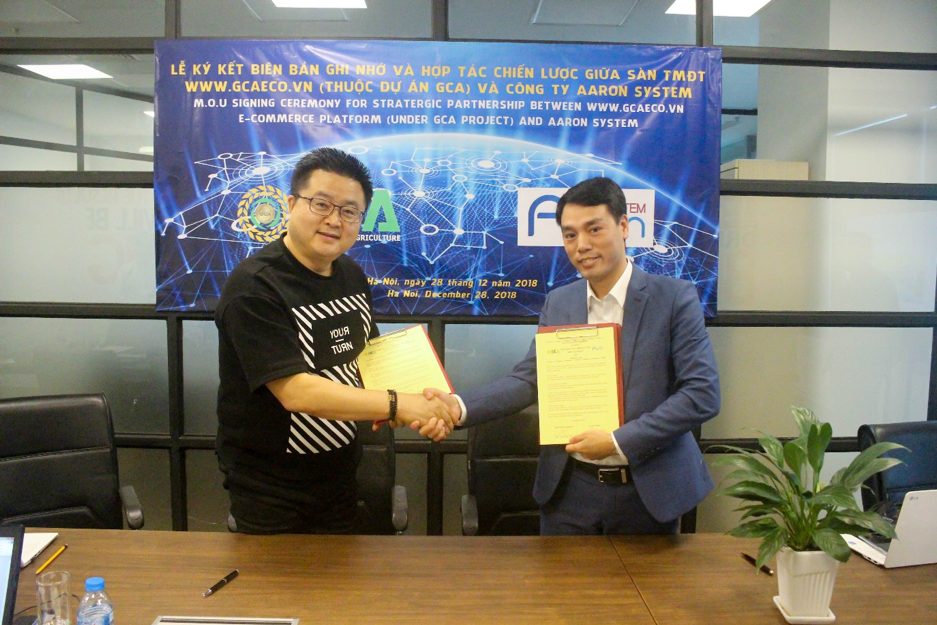 The Aaron System in Thailand has entered into a partnership agreement and started its services for overseas remittance by using TabiPay with AnyNew Co., Ltd in Vietnam. In addition, they also announced strategic technology alliance to introduce the TabiPay payment system into agricultural and livestock industries' online shopping mall operated by the GCA (Global Clean Agriculture, www.gcaeco.vn) in Hanoi, Vietnam.
AnyNew, which has signed a partnership for overseas remittance service, is a specialized finance company in Vietnam and is in charge of issuing and managing the cards of Master, Visa, and Union in partnership with banks in Vietnam.
This partnership is expected to increase the usage of TabiPay and expand the users as it will protect the interests of the users and reduce the damages by illegal transaction in the fast-growing foreign remittance market between Vietnam and Korea.
Tabi Exchange, the app that specializes in remittances released by AnyNew, is operated on a TabiPay blockchain basis. In an existing market where there is only one-way overseas remittance app that can be sent from Korea to Vietnam, the launch of the Tabi Exchange remittance app, which enables two-way overseas remittance, will greatly expand the existing market. TabiPay, in conjunction with MasterCard, issues a physical currency card for easier usage and user convenience and made it possible to be used anywhere in the world.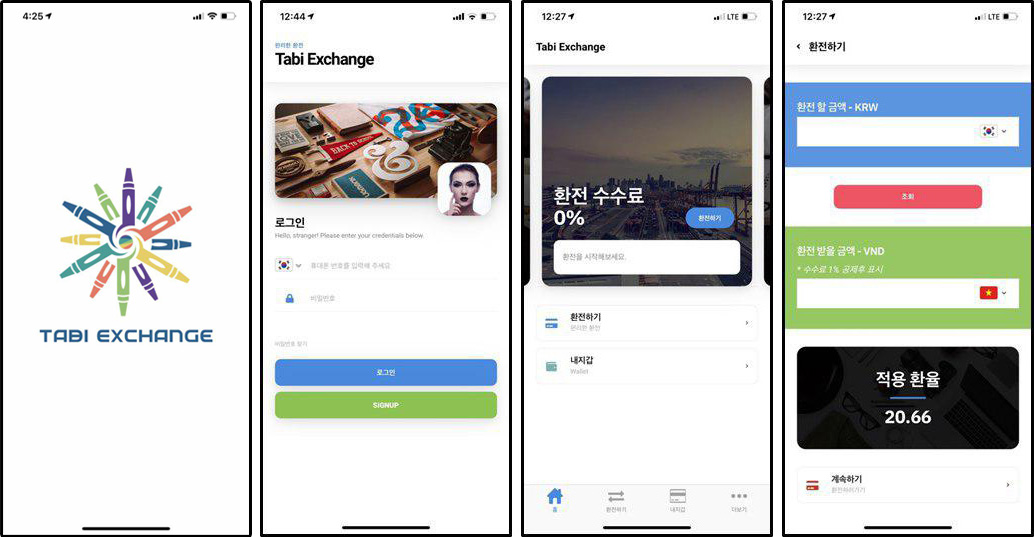 Currently, Tabi Exchange is available for download from the Google Play Store and the Apple App Store.
In addition, Aaron System signed MOU for a strategic technical alliance with Vietnam's blockchain- specialized GCA in relation to the financial blockchain
GCA (Global Clean Agriculture, www.gcaeco.vn) is a blockchain company headquartered in Hanoi, Vietnam. They are operating Vietnam's largest online shopping mall in the field of applying tracking technology for the origin of agricultural & livestock products and channels of distribution for the first time in Vietnam. The GCA is planning to use Aaron Platform's TabiPay as a new payment method for internal system payment modules.
Aaron Jin, CEO of Aaron System, emphasized that Aaron Systems will cooperate to strengthen GCA's successful blockchain payment system operation by applying TabiPay's fast and convenient payment function to GCA's online payment system in Vietnam. He also said that this partnership and marketing expansion would help us start a full-fledged move to increase TabiPay's usage in Vietnam.
In addition, Aaron Jin mentioned, "Unlike the existing StableCoin, TabiPay is a StableCoin based on EveryCoin. The Aaron Platform must hold EveryCoin of its equivalent value to issue TabiPay, which affects EveryCoin's liquidity. Therefore, the increase in usage through the expansion of TabiPay's affiliates will lead to an increase in the value of EveryCoin."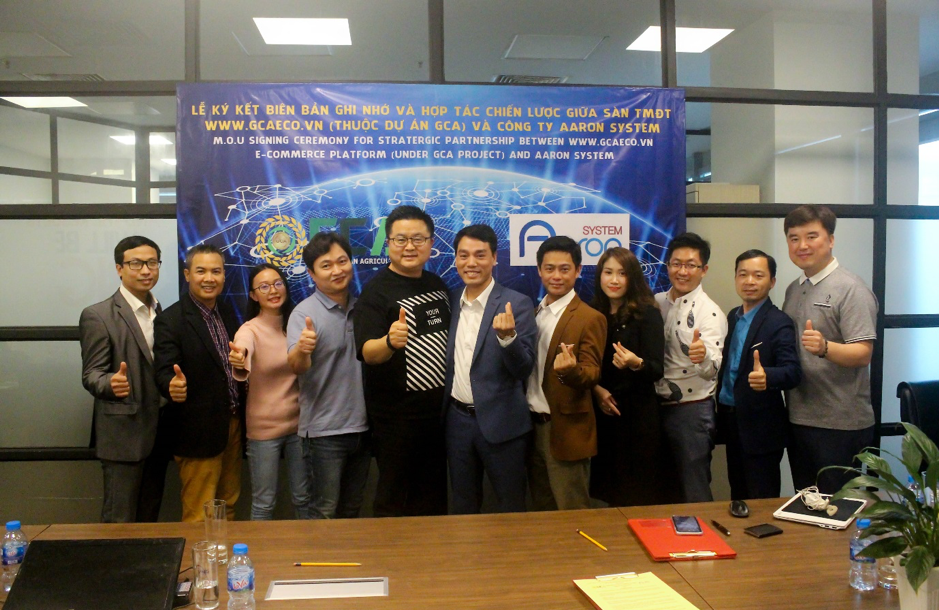 Aaron System will launch TabiPay not only in Vietnam but also in 10 other ASEAN countries including Cambodia, Indonesia and Singapore, and in other Asian countries such as China, Taiwan, Japan and so on. As a result, TabiPay's usability and scalability will be increased significantly.
Currently, TabiPay is available for download from the Google Play Store and the Apple App Store.
Aaron Platform
Aaron Platform, developed by Aaron system, is a blockchain financial platform for the people who are out of the existing institutional financial service around the world. This project takes aim at financial innovation through new challenges in the distorted financial market where one-third of the world's population is not receiving financial services.
Aaron Platform's financial services features enable people living without existing financial accounts to access financial services easily and conveniently. Based on the multi-blockchain technology, the Aaron Platform integrates by linking EveryCoin(Variable Coin) and TabiPay(Stable Coin) and makes it possible to solve the problem of slow speed of blockchain and high-value volatility. So, it is the project building blockchain ecosystem that can be used easily in real life.
As EveryCoin of 12,340,000,000 EVY using on the Aaron Platform was sold by December 25, 2018, ICO was successfully completed. Currently, it is being traded on Global Exchanges such as IDAX, BITONBAY, IDCM, etc., and make a listing agreement with LATOKEN, P2PB2B, and SistemKoin already.  This year, EveryCoin has also a plan to be listed on about 20 global Exchanges.
Homepage : http://www.everycoin.io
Why Cloud Mining when investing in Bitcoin?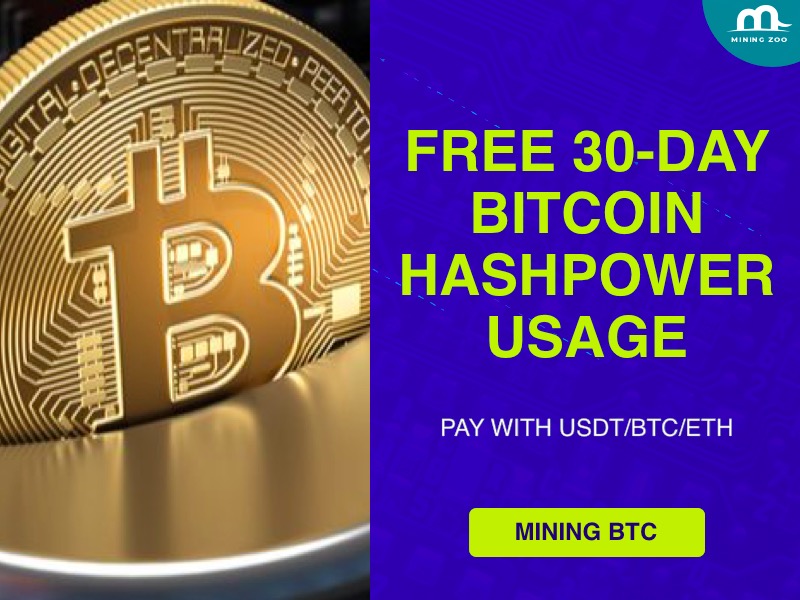 –-Miningzoo.com a perfect cloud mining solution just for you!
With the trading war causing all the anxiety leading to stock price plummeting and bitcoin price skyrocketing, large institutions start to pour their funds into bitcoin investment gradually to diversify their investment portfolio.
Even if you do not long Bitcoin or consider it digitized gold, like Tim Draper and other investment gurus do, you might want to buy some bitcoin for diversification, an investment strategy taught in Yale's Financial Markets class by Nobel laureate, Robert Schiller.
You can always buy bitcoin with cash, but if you hate to withstand its rollercoaster price but want to produce bitcoin yourself, what are the options?
First, you need to buy miners, which are costly. Second, you need to be able to operate the miners. This requires a lot of time, energy and of course know-how in technical set-up and assembling. How and where to set those miners up? And on top of these, various risks like technical failures and electricity blackout.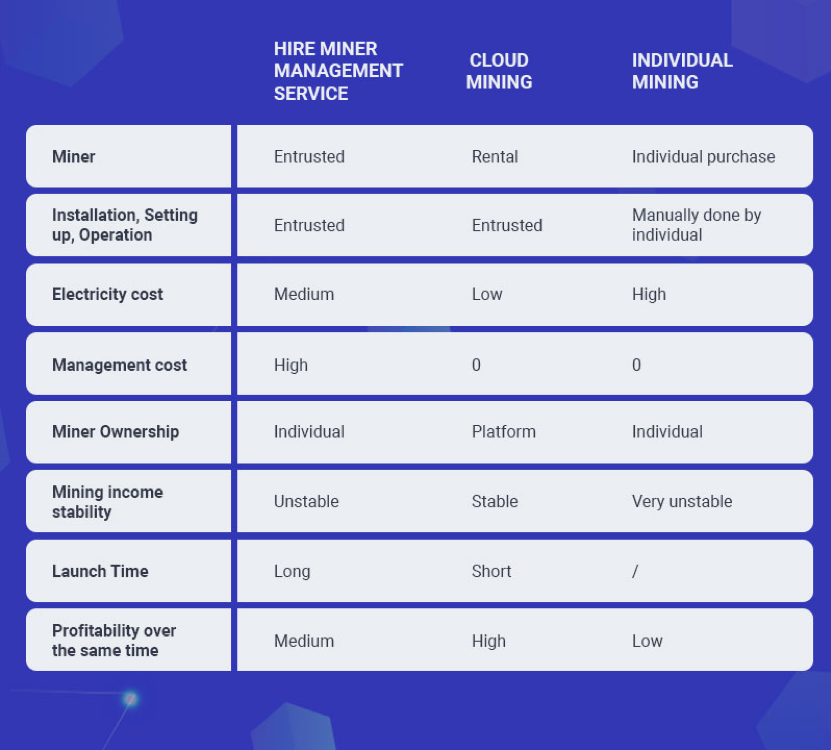 MiningZoo's cloud mining is an optimal alternative choice if you find the previous two ways too much trouble.
The advantages of cloud mining compared to buy and run mining machine yourself are obvious: it is noise-free, and…
Bitpanda goes global: Announcing the Bitpanda Global Exchange and the IEO for the ecosystem token BEST
Vienna, 5th of June 2019 – Vienna-based fintech Bitpanda will launch the Bitpanda Global Exchange, a global cryptocurrency exchange for experienced traders, professionals and institutions. The Bitpanda platform will also get its own ecosystem token through an Initial Exchange Offering (IEO).  BEST (Bitpanda Ecosystem Token) will offer a range of benefits and incentives to nearly 1 million Bitpanda users.
The Bitpanda Global Exchange allows global crypto-to-crypto and fiat-to-crypto trading
Popular trading pairs including BTC/EUR, BTC/USDT, ETH/EUR, XRP/EUR, MIOTA/EUR, ETH/BTC, XRP/BTC, MIOTA/BTC, PAN/BTC, BEST/BTC, BEST/EUR and BEST/USDT.
Fiat deposits (Euro, Swiss Franc and British Pound) in the majority of European countries; withdrawals available globally
Bitpanda Ecosystem Token (BEST) IEO launches on July 9th, 2019
BEST offers up to 25% trading fee discount plus additional rewards and perks
Growing list of popular trading pairs and funding options
Competitive fee structure
State-of-the-art API
Highest security standards
BEST trading will start on August 7th, 2019
Bitpanda, the Viennese fintech with around 1 million users and more than 100 employees is launching the Bitpanda Global Exchange, a digital asset exchange for experienced traders, professionals and institutions. Bitpanda Global Exchange (Bitpanda GE) builds upon the popular, easy-to-use Bitpanda platform, which is the go-to-place to buy, sell and store digital assets like Bitcoin, Ethereum, digitised gold and more in Europe.
Bitpanda GE is available globally for crypto-to-crypto trading. Verified Bitpanda users within the majority…
Bitcoin Futures Trading Attracts Strong Volume & Open Interest During the Recent Bearish Trend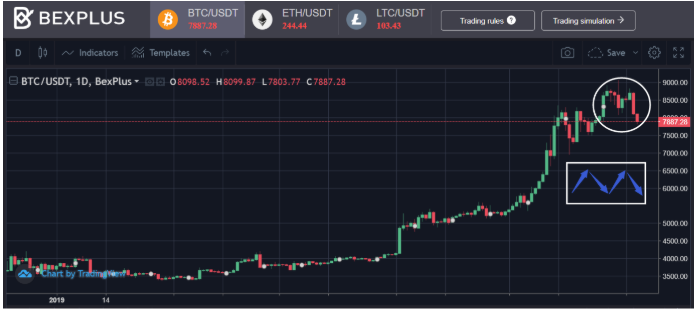 With the Bitcoin Spot market in a stand-still relative to the price upswings of the past months (surging as high as $9,000), BTC futures market is taking the baton, helping traders profit from the strong upward trend as well as the huge downside movement in past 3 days. The XBT products amassed the least average volume in USD at $644.5 million, and open Interest for the derivative product posted a figure of $212 million.
Ever since the recent bull run began, Wall Street has been trading Bitcoin Future contracts in larger volume and despite BTC now sluggish, the trend continues. According to financial markets analyst Alex Krüger, trade volume of XBT futures contracts soared to unimaginable highs owing to the larger price effect and institutional adoption that buoyed the BTC market. It should be noted that, with the price up and down, Bitcoin futures trading seems to be a favorite at Wall Street. In other words, BTC futures contracts might be the most profitable trading method during the recent market trend.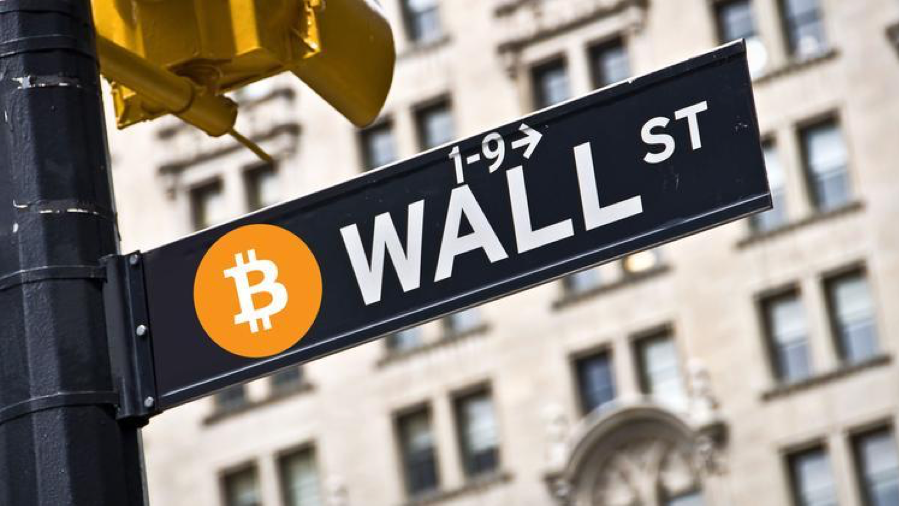 Bexplus Trading Strategies in Bitcoin Futures Contracts
BTC ended its 3-consecutive-day slight recovery and started downside trend since yesterday.
Due to BTC failed to stand stable at $8,500, it…