LyCI – the New Generation of Crypto. Global Access to the Top 25 Cryptos in One Click!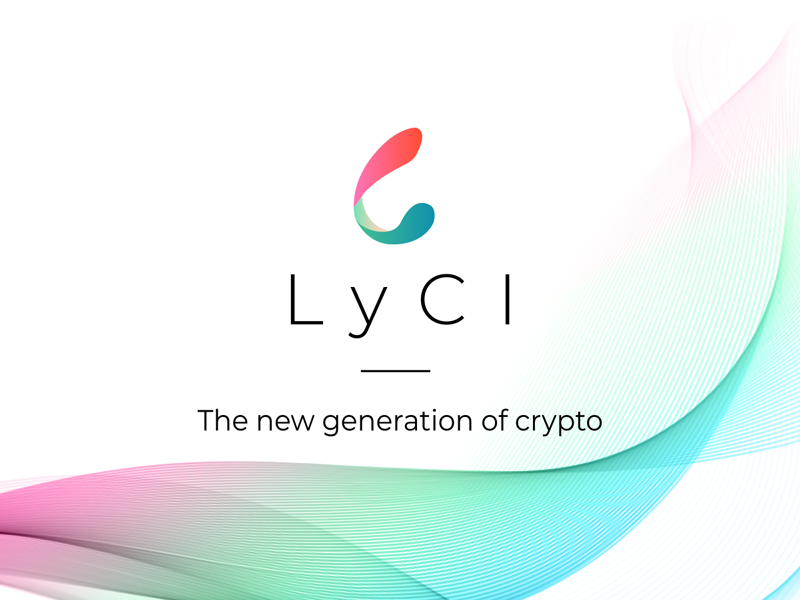 Zug (Switzerland) – As the global crypto markets move cautiously into 2019 – the demand for a trading platform that offers stability, security and market access have never been stronger.
Combining both traditional investment products as well as crypto assets into one trading platform, Swiss-based firm Lykke is proud to announce the launch of the LyCI Service Token (ticker:LyCI).
Introducing LyCI – Trading Power in a Single Click!
In short, LyCI is a Service Token that allows customers the ability to purchase and trade the top 25 global cryptocurrencies in a single click.
Crucially LyCI is also index linked which means a real-time and rebalanced market-cap-weighted basket of the top 25 crypto assets.  Introduced at the end of 2018 the LyCI Index offers today's investor peace of mind and flexibility in a single platform.
Mitigating Investor Risk Through the Power of Blockchain.
Pronounced 'Lucy' the LyCI Service Token allows both newcomer and professional trader alike the opportunity to participate in the crypto revolution – a diversified risk portfolio is assured as a result of the latest in blockchain technologies.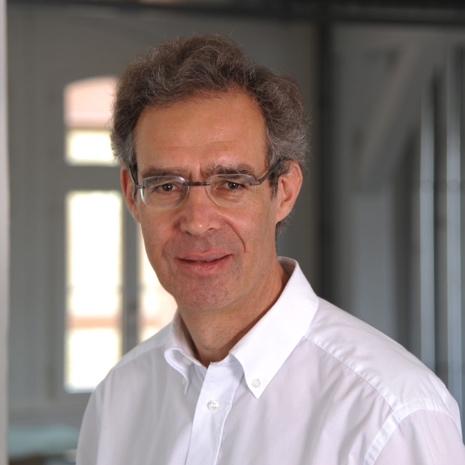 The sole aim of LyCI is to allow ease of access to the crypto markets and to help mitigate risk in an increasingly turbulent global economy. Formerly of Oanda, Richard Olsen, CEO of Lykke states:
"With the collapse of cryptos in 2018, investors are sitting on losses. They own BTC, ETH, EOS or AltCoins and have to decide if they should just stick with their holdings or switch to another crypto with a better outlook. Buying another crypto is risky, because their timing may be wrong. Instead, it is more efficient to switch to the Lykke Crypto Index (LyCI), a crypto ERC20 token in its own right.
LyCI is rebalanced every minute and profits from the narrow spreads of the zero fee Lykke Exchange. Crypto investors no longer have to index that tracks the winners.
The LyCI service token is the first token of its kind and makes it easy for investors to pick these winners, diversify risk and simplify the management of a broad universe of cryptos"
Available over the Lykke Exchange, LyCI is part of a growing and truly global online marketplace that puts the customer in control of their trading strategy with the option to exchange both crypto and traditional fiat currencies securely and with 0% trading fees.
The first in a series of planned Lykke financial products, LyCI offer security, flexibility and ease of use – combining both traditional assets and crypto in a single platform allows access to a truly global marketplace.
Join the Global Markets Today!
ABOUT LYKKE: Based in Switzerland, Lykke is a company with an international footprint, building a global marketplace for the free exchange of financial assets. Our mission is to not only democratize the financial industry by leveraging the benefits and power of blockchain but also to eliminate the barriers to market entry – we provide equal access to the platform from any global location.
For all press queries, please email or call Marina de Mattos on +41762274163 or visit our website for more information.
Now is the Perfect Time to Become a BitStarz Affiliate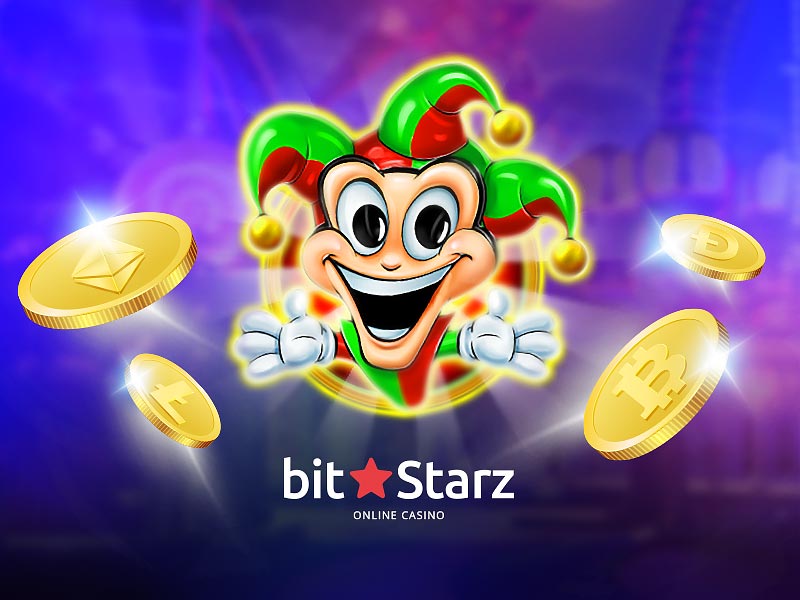 Cryptocurrency isn't just a passing fad or get rich quick scheme, it's an innovation that is changing the world as we know it. No industry has benefited more from cryptocurrencies rocket to the moon than iGaming, as it's grabbed onto the digital coin revolution with both hands.
What was once something offered by just a few niche casinos has actually catapulted the likes of BitStarz to industry superstardom. The growing benefits of Bitcoin and other cryptocurrencies used in iGaming simply can't be ignored, with affiliates now also able to reap the benefits – there simply is no better time to become a BitStarz affiliate!
Affiliate Marketing is a Money Maker
Affiliate marketing has a hand in almost every industry, even if you don't see it. In fact, from retail all the way through to ICOs, affiliate marketing has a role to play in generating business and brand awareness for companies around the globe. This certainly isn't a one way street relationship either, as affiliates under the right scheme can generate huge revenues.
Where there is iGaming there is affiliate marketing, the two just seem to go hand in hand. Long before other industries woke up to the value of affiliate marketing, iGaming was already ahead of the curve. Now, take a new innovation like crypto, which commands headlines, and mesh it with the ever popular online casino industry…
Australia progressively develops a crypto scheme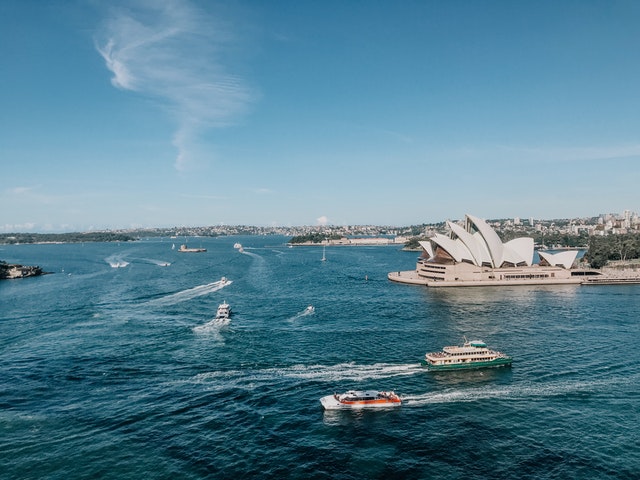 Cryptocurrency and the Bitcoin first entered our vocabulary in 2009. It has been 10 years and up to now many people recognize this terminology, however, it is not really used for payment. Despite it is slow progression worldwide, Australia is a growing market for it. Gambling and online casino is also strongly developing in Australia and it is using more digital exchanges. According to various statistics – online casino Australia is a widely researched topic and surely is attracting more and more people along with cryptocurrencies. There had been some changes in taxation and cash payments, so it is very likely that Australians will go digital and buy cryptocurrency very soon.
Australia has legalised cryptocurrency since 2017 with the support of the government. They have to be treated as property and subject to Capital Gains Tax(CGT). The change in tax law surely demonstrated how Australia is progressing towards digital.
In 2018, new cryptocurrency exchange regulations came into place and it got more complex. The new rules required exchanges to be registered with the Australian Transaction Reports and Analysis Centre (AUSTRAC) in order to prevent deceptive activity.
Australia looks ready to include Initial Coin Offerings (ICOs). They are cryptocurrency's way of community funding, which came into public back in 2014. Although it has been banned in China and criticized By the Us, Australia keeps being open to new possibilities…
ArBinance Takes Arbitrage Trading to Another Level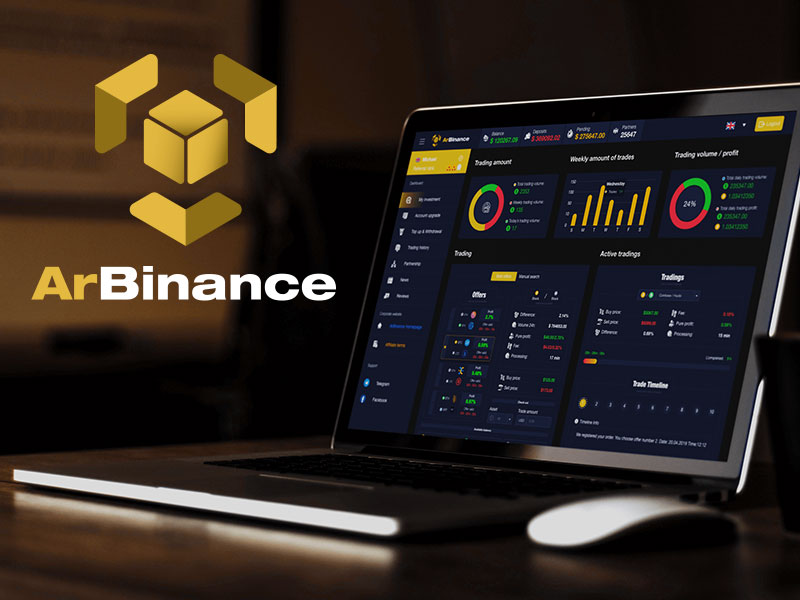 As the cryptocurrency market becomes more prominent among professional traders, it can make conventional trading processes a part of its operations.
One of these mechanisms is arbitrage. Arbitrage allows traders to benefit from buying and selling cryptocurrencies priced differently across different exchanges. But given that tracking price changes and acting on them is very difficult, automated solutions often prove to be helpful for those who want to make use of arbitrage.
ArBinance is a new, automated arbitrage platform that allows its users to use arbitrage trading in an effective manner. With solutions crafted to fit the needs of all traders, ArBinance brings cryptocurrency arbitrage to everyone.
Arbitrage Trading is Helpful but Difficult to Execute
With new cryptocurrency exchanges popping up every other day, the digital asset market is rife with different markets. For those who deal with arbitrage trading, this means a plethora of opportunities to find differences in cryptocurrency pricing.
If a cryptocurrency is priced lower at one exchange but a little higher on another, it can be bought on its lower value and sold at a higher price. As a result, the trader who executes this transaction makes off with some profits. But considering that the price difference isn't that much, to begin with, only one or two arbitrage trades do not cut it as an adequate trading profit.
That is why arbitrage traders have to…