Top 3 Risky Coins to Avoid Investing in 2019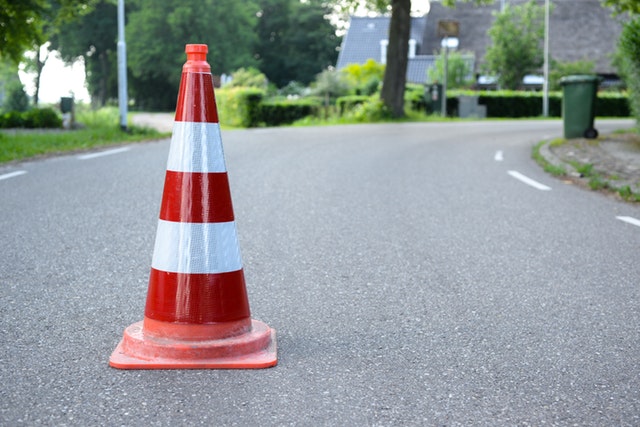 Investing in cryptocurrencies is still a risky way to handle your money. Despite all the progress that cryptos were able to make since they exploded in mid-2017, they remain just as volatile as ever. The bear market of 2018 damaged a lot of investors who joined the trend lately and were forced to buy the coins at higher prices.
However, if your intention is to HODL and waits for the more prosperous times, then cryptocurrencies are probably the best way to go about it.
With that being said, there is still one important issue, which revolves around which coins you are going to invest in. Obviously, not every coin is the same, and even if all cryptocurrencies are risky, some of them are much riskier investments than others. The risk you are taking is somewhat softened if you choose one of the top coins. That way, you will at least have a confirmation that those are real coins, and not scams or dying projects.
However, even then, you must be careful as some high-risk projects managed to find their way up and join the proper ones. Here are three such ricksy coins, which you might want to avoid if your goal is to make a good investment.
1. Tether (USDT)
Tether emerged as the 'savior' of investors when the crypto winter first struck, and investors had no choice but to watch their funds decline. The stablecoin has been around for a while at that point, but stablecoins were not nearly as popular or accepted as they are today.
Tether came as a stable investment due to its connection to USD, with each coin being backed by $1. That also allowed it to keep its price stable, and bypass the volatility that has affected nearly all other coins. However, Tether found itself in quite a controversy after it refused to provide insight into its bank account. This has led many to believe that the coin doesn't have enough USD to cover all of its circulating supply.
Tether has been finding ways to avoid audits since it came under the spotlight, and the uncertainty makes it a very risky investment. If these fears turn out to be true, investors who buy USDT might find themselves in possession of worthless coins.
2. Verge (XVG)
Verge was a popular privacy coin that seemed to be on the right path to be one of the top cryptocurrencies. However, the coin suffered a massive blow around a year ago when hackers discovered flaws in its mining code. This has led to a number of attacks on Verge's blockchain, the abuse of its mining system, and theft of massive amounts of coins.
Verge suffered four attacks in total, and after each one, its developers claimed they fixed the issue, only for another attack to prove them wrong. Since then, many have decided to abandon it in favor of Monero, Zcash, and other privacy coins. Lately, Verge developers started considering shifting towards PoS, but there is no guarantee that the coin will ever awaken the interest again, or regain the same quality it was once thought to have. As a very risky investment, we recommend skipping this one.
3. Dogecoin (DOGE)
The last coin we would recommend avoiding is Dogecoin (DOGE). DOGE came to be as a meme back in 2013, but against all odds, it got the interest of many investors. Even to this day, DOGE sits higher than anyone would have expected, currently ranked as 28th largest cryptocurrency by market cap. So, why should you avoid investing in DOGE?
The answer is simple — the coin has no total market cap. In other words, it can be mined infinitely. The coin's circulating supply already exceeds $118.8 billion tokens, and the supply is only going to get bigger, and bigger. More transactions mean more blocks, and the more blocks, the more mined coins, and this infinite loop will prevent DOGE from ever reaching high prices and gaining any large value.
Even if the project starts burning its coins, it would have to hold massive token burns all the time in order to be able to cope. And, since its creator decided to distance himself from the project, there was a large lack of any true leadership. DOGE continues to live on, but only as a meme that refuses to die. It is a popular and interesting coin, but it is highly unlikely that it has a future.
For the latest cryptocurrency news, join our Telegram!
Disclaimer: This article should not be taken as, and is not intended to provide, investment advice. Global Coin Report and/or its affiliates, employees, writers, and subcontractors are cryptocurrency investors and from time to time may or may not have holdings in some of the coins or tokens they cover. Please conduct your own thorough research before investing in any cryptocurrency and read our full disclaimer.
Photo by Skitterphoto from Pexels
Top 4 Cryptocurrencies to Bet on in 2019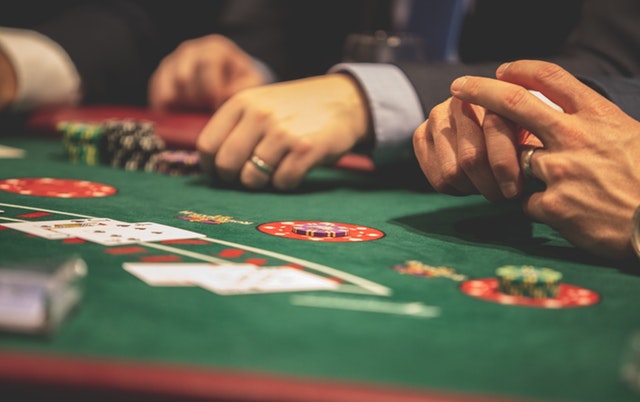 The crypto winter ended and Bitcoin is breaking through the $5000 resistance barrier and leading a general charge in bullishness among cryptocurrencies has seen more positivity in the market than ever before. However, before any talk of a crypto spring should start, we need to look at what happened during the winter.
Many different platforms were either fully released or improved upon significantly. There has been a surge of innovation and the crystallization of ideas. The market isn't just about crypto trading or bitcoin trading; it has become more about what businesses will leverage blockchain in the best way. Investors need to look at what a coin offers beyond just being a cryptocurrency. What partners does it have, what is the long term plan and is it liquid enough?
Investing in altcoins has never been a better option than right now. The volatility index shows that the market is growing without having to rely on Bitcoin. While Bitcoin still determines and up or down trend, the altcoins do not follow this trend exactly. More and more tokens and coins are surviving and thriving on their own merits rather than riding in Bitcoin's wake.
The four coins to follow are our pick for the top 4 cryptocurrencies most likely to give you substantial returns by the end of 2019.
Stellar Lumens (XLM): Cheap coin, and massive market to grow
…
2019 Will Be a Big Year for Luxcore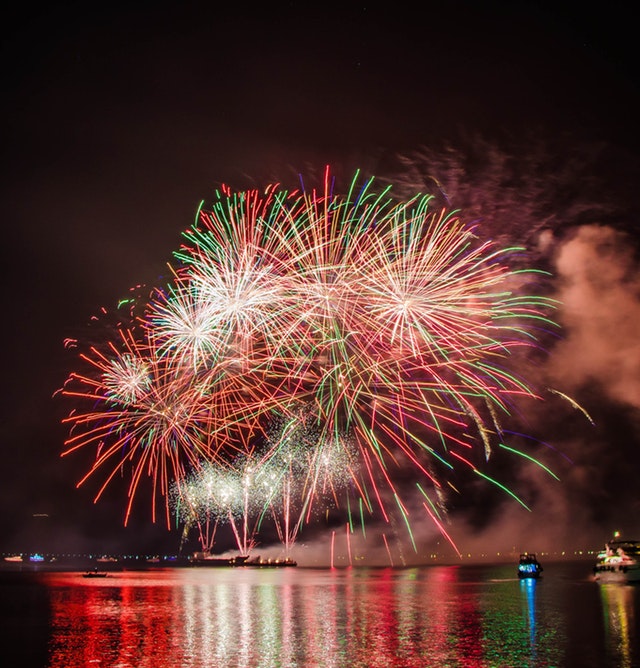 With the recent surge of Bitcoin in the last few weeks, many traders are hoping for a more profitable year than 2018.  Even if that comes to fruition, my advice over the past year remains the same.  Traders must look for companies and projects that offer blockchain solutions with real-world use and complete transparency.  One company that meets both of those requirements is Luxcore (LUX).
What is Luxcore?
Luxcore is a blockchain solutions and services ecosystem that focuses on developing security and privacy products.  The Luxcore platform utilizes the PHI2 algorithm powered blockchain to build a wide variety of product offerings.  One of the platform's primary goals is to help close the gap between regular consumers and enterprise users by introducing specific use-cases for each group of users.
Exciting Roadmap for 2019
As mentioned earlier, one of the absolute requirements of building a successful blockchain project is to be fully and completely transparent.  Luxcore certainly meets that requirement with the introduction of their most recent roadmap.
The roadmap does a great job of showing which projects are in development, how far along each project is, and the expected completion date of each project.  With this, LUX traders and potentially interested consumers can follow along and monitor the status of projects that they are especially interested in.
Since many crypto projects have inevitably disappointed the market, offering…
Can XRP Break Out of the Falling Wedge?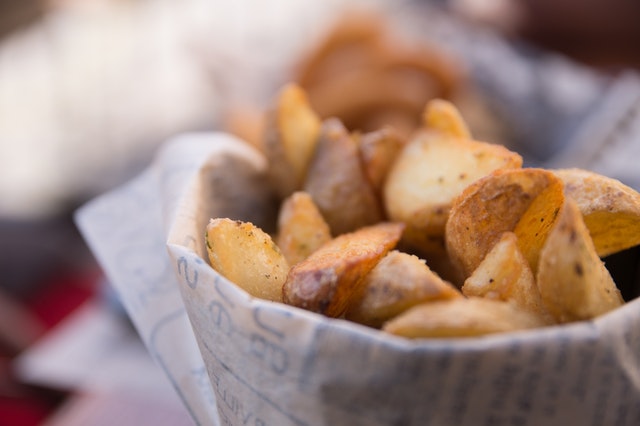 XRP is the third largest cryptocurrency by market cap, which currently sits at around $13.5 billion. The coin also has a price of $0.325316 at the time of writing, after seeing a significant price correction of 4% in the last 24 hours.
Just like many other cryptocurrencies, XRP has seen massive losses during the 2018 bear market. However, this falling wedge seems to have seen a real breakout in 2019, as the crypto winter started to let go, and a lot of coins saw significant price recoveries.
XRP's falling wedge was much more difficult to stop, which can be seen on its long-term chart. But, the recent bull runs allowed numerous cryptocurrencies to finally see growth, and XRP is definitely one of them. The charts also show that the coin's falling wedge has seen a breakout, which is an excellent thing for the future of XRP's price.
However, for the coin's price to truly turn and stay bullish, XRP needs to see larger volumes. The experts believe that this is the key for a new rally, one which would allow XRP to reach true recovery.
XRP price performance and predictions
As mentioned, XRP had struggled to start growing even when most other cryptocurrencies were drawn in a number of bull runs. While the coin has been acting the same as others until mid-February, it is clear that the…