Toshi Accepts Litecoin (LTC): New Crypto on Wallet & dApp Browser's Platform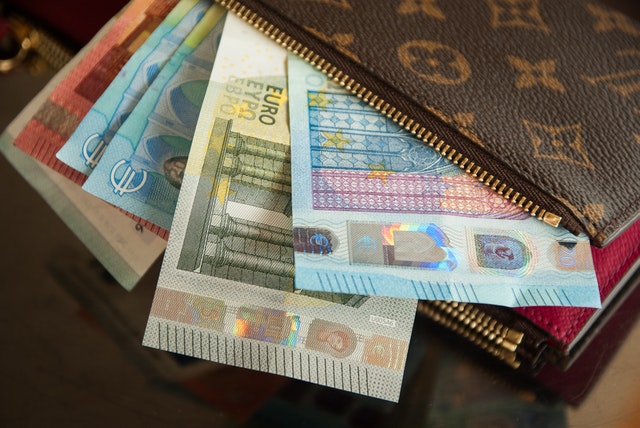 Despite its supposed dedication to Ethereum (ETH), dApp browser and wallet Toshi finally decides to open up and accept other cryptos. The good news is that one of the cryptos that the provider decided to include is Litecoin (LTC).
Litecoin joins Toshi
Toshi's community has been loving the services that this dApp browser and crypto wallet has had to offer so far. However, that never stopped it from requesting that the provider opens up and accepts other cryptos as well.
So far, Toshi has been mostly focused on projects that had some connection to Ethereum (ETH), as well as on Ethereum itself. Now, however, it would seem that Toshi is finally ready to move on, and try out other digital currencies as well.
According to the announcement that Toshi released earlier this week, it will soon start accepting other cryptos. Crypto enthusiasts were delighted to hear this, but what really made everyone excited is the part of the announcement that said that Litecoin (LTC) will be included as well.
Unfortunately, the announcement did not mention a release date for this expansion as of yet. However, the excitement regarding the inclusion of LTC has already started to spread.
Charlie Lee decided to share in LTC supporters' joy and has tweeted that Coinbase's Toshi will soon include Litecoin as well.
Coinbase's Toshi app is pretty cool, but I always thought it was missing something… Litecoin! 😀 They plan on adding LTC to @toshi soon. 🚀https://t.co/UQi96fF0au

— Charlie Lee [LTC⚡] (@SatoshiLite) May 18, 2018
The announcement, as big and important as it is, has yet to impact LTC's price, however. The coin's value has not been the most stable one, and even in the last 24 hours, it witnessed yet another drop of 1.89%. That puts its current value at $133.45 per token. However, many expect that it is only a matter of time before LTC's new victory impacts the price, and delivers some much-needed stability to the coin.
Lee has tweeted in regard to this as well, trying to reassure the coin's community. According to him, the price does what it does, and the most important thing is that the coin still manages to hang in there. For now, it demonstrated its ability to adapt. Not to mention the fact that others have shown their willingness to accept it.
A ton of good news but price does its own thing. Remember that this is a marathon not a sprint. Build it and they will come. #PayWithLitecoin https://t.co/fsRMI7dz61

— Charlie Lee [LTC⚡] (@SatoshiLite) May 18, 2018
LTC will let you fly
Another big development regarding LTC is its soon-to-be adoption by TapJets. The flight service provider decided that it is time to adopt another crypto as a method of payment, and it ran a poll on Twitter in order to determine which one its customers prefer. Litecoin was the clear winner, and the company decided to make their users' wish come true.
OFFICIAL TALLY: After @TapJets meeting re #XRP #LTC #XVG payment options for #FLYTAPJETS we have posted our official response https://t.co/mAjqB81HUP Looking forward to accepting new currency on June 1. @bgarlinghouse @SatoshiLite @Secret_0taKu pic.twitter.com/vArINCElOM

— TapJets – Mobile App (@TapJets) May 18, 2018
In an interesting twist, Ripple (XRP) also turned out to have a lot of supporters among the firm's users, which is why TapJets decided to go for this crypto as well. The communication with LTC was established first, and the company announced that Litecoin will become one of the accepted payment methods, starting next month.
Charlie Lee confirmed the new partnership in another tweet.
We will work with @TapJets to integrate Litecoin support by 6/1. So @EugeneKesselman, when will TapJets start having flights to the moon? 🚀🌕 #PayWithLitecoin https://t.co/FZ3gmFmaV5

— Charlie Lee [LTC⚡] (@SatoshiLite) May 18, 2018
Blockchain-Focused ETF Arrives on London Stock Exchange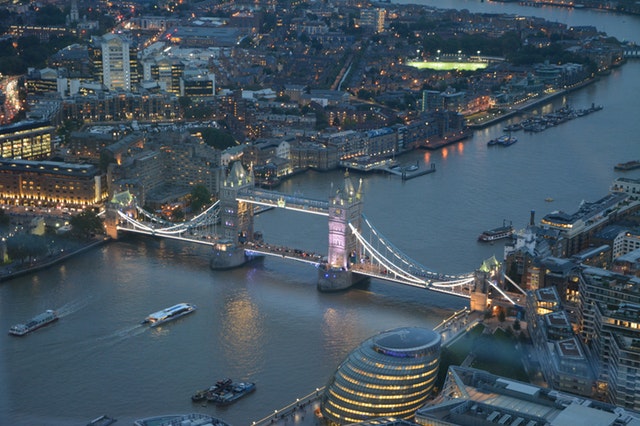 The crypto community is still waiting for the US SEC to approve Bitcoin ETFs, with speculation which application might get approval being one of the hottest topics in 2018. However, come 2019, the US government shutdown dragged on, and the Bitcoin ETF request which had the most potential to see a grant got withdrawn by the very companies that submitted the application.
While the question of BTC ETF remains hanging in the air, blockchain-focused ETFs seem to be a different matter entirely. In a recent announcement by an independent investment managed firm called Invesco, the company has stated that it was about to launch the largest blockchain-focused ETF in the world. They managed to go through with this plan, and the ETFs have reached the London Stock Exchange today, March 11th.
The exchange-traded fund includes a portfolio containing as many as 48 different firms which are bringing exposure to the emerging technology. Among them, there is Taiwan Semiconductor Manufacturing, which is a well-known creator of chips used for crypto mining, as well as the CME Group, which is the first regulated exchange in the US which launched Bitcoin futures. There are many other well-known companies as well, such as Intel, Microsoft, and others.
Chris Mellor, the Invesco's head of ETF equity product management in Europe, said that blockchain has a huge potential to increase earnings, even though…
Could Jeff Bezos Turn to Bitcoin to Hide Fortune from Wife?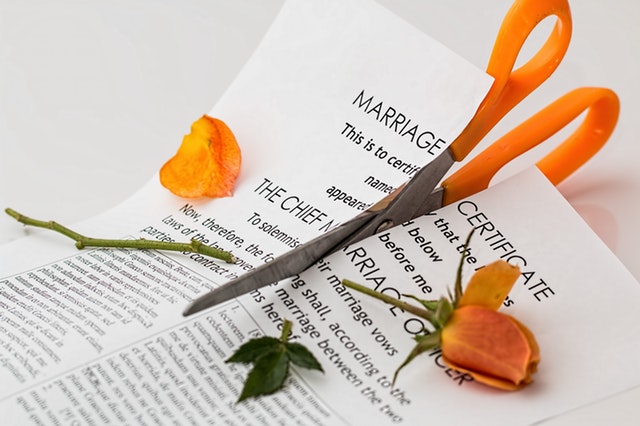 Amazon's Jeff Bezos has made numerous headlines recently due to his overly-publicized divorce, which shows all signs of being one of the most expensive ones — if not THE most expensive one — in modern history. According to estimates, it might cost him as much as $70 billion, which will make his soon-to-be-ex-wife the richest woman in human history.
However, as the process continues to unfold, many have started wondering if things may have ended up differently for Bezos if he turned to Bitcoin for help.
Bitcoin as a divorce tool?
In the last several years — since Bitcoin and other cryptos hit fame — many have started turning to BTC during their divorce proceedings. In fact, it can even be said that using the largest cryptocurrency in this way has become a new trend. The trend has been gaining so much strength that numerous law companies started including advice on what to do in regards to Bitcoin as part of their websites.
However, while the trend has been picking up in recent years, it is nowhere near as easy as it might seem. For example, if there is even a suspicion of a spouse having undisclosed holdings appears during the divorce process, it might be enough to impact the final decision of the judge. In other words, even if there is a complete lack of evidence, but…
Three Biggest Things To Know Come Cryptocurrency Tax Season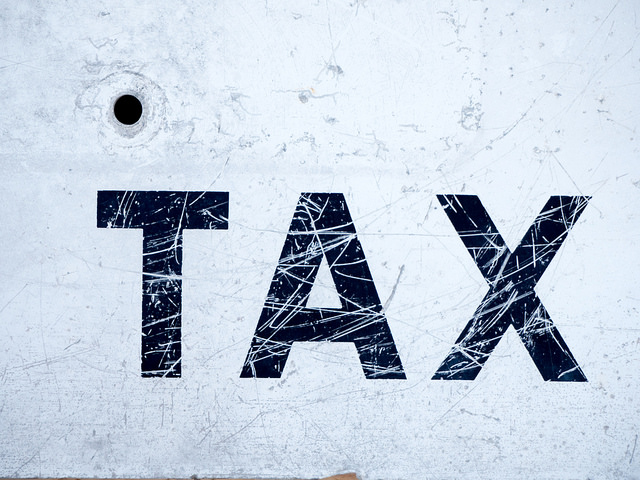 In recent years, digital cash systems known as cryptocurrencies such as Bitcoin and Litecoin have exploded into the public eye. A blend of cash and stocks, their use and value has grown exponentially. In 2017, the IRS decided to focus great effort on taxing them. In theory, this should be as simple as calculating taxes on any other type of property, bond, or other assets. Cryptocurrency, however, presents a unique challenge. The full extent of one person's crypto activity can stretch across dozens of platforms and take a variety of different forms. This makes it difficult to gather all of this information cohesively, much less begin the seemingly- complicated process of reporting it.
These three tips should help anyone looking to legally report their crypto activity to figure out where to start.
Documentation is key!
There are dozens of different "exchanges" individuals can use to change their cash into crypto. When the flat currency is changed into cryptocurrency at the exchange, you establish your cost basis. This makes this data crucial when you begin the process of reporting.  Those who have used a variety of different exchanges should keep detailed records of everywhere that they made trades. Once tax season arrives, most exchanges will allow users to view their entire trading history with that exchange. This information will be necessary later to complete taxes.
Calculate your total gains
…