Tron (TRX) launches official developers network website, TronGrid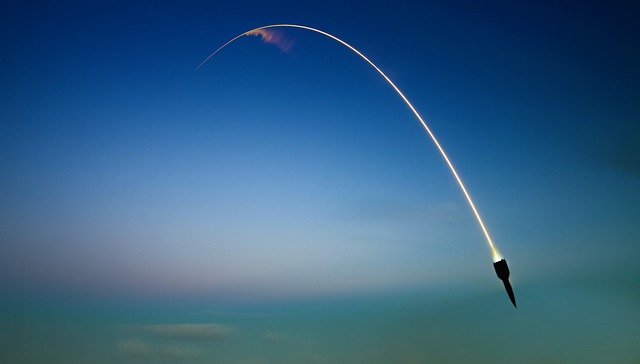 A day after another it seems like we should expect some announcements from the Tron CEO, Justin Sun. Perhaps it's for the better of cryptocurrency, and it reflects the effort being put in place to make sure that the coin ranks high. The future is only predicted and not known for sure, but who knows maybe Tron is headed to become a real big fish.
Tron has already made several partnerships with various firms with the aim of doing better than its competitors. One of them is BitTorrent whereby the blockchain project is expected to lead much into mass adoption. Tron has gone now gone a step ahead to put a smile on the developers' faces with the launch of TronGrid website.
Developers Have the Easy Way
Similar to Ethereum's Infura, TronGrid website will merely provide the developers with easy access to the Tron Network. Besides, it will as well help with the creation and the release of dApps, and smart contracts.
What the blockchain firm has decided is to provide a better experience to its developers as a collective effort to its development. Perhaps developers only can significantly help to make this blockchain great hence they are crucial. Therefore, with a developer webpage now under Tron Foundation sleeves means that anyone having an interest regarding the blockchain technology can access and explore the blockchain platform easily.
Our website for TronGrid is now available! Developers may visit the site for access to the Shasta testnet TRX faucet and for other information. Technical questions about developer tools and Shasta can be directed to our Discord channel. https://t.co/JWE0oZI2Ea pic.twitter.com/8ncvn38kxS

— TRON Foundation (@Tronfoundation) October 16, 2018
TronGrid uses the SpringBoot to create a query interface. It takes Java-Tron and then writes the events into Mongo DB. The user can poll the details of the smart contract. The website will also provide the clients running in the cloud so that there is no need to run them individually to work with Tron.
There is no denial that TronGrid will allow the developers to access all the essential tools for developing decentralized applications all on the Tron protocol. The founder of blockchain organization, Justin Sun confirmed the launch of the developer website in a tweet to his followers as well as the TRX enthusiasts expecting them to enjoy.
https://t.co/UzrqJbjZ55 is the #TRON official developers documentation. Please enjoy! #TRX $TRX

— Justin Sun (@justinsuntron) October 16, 2018
For the blockchain project, there is only one way to achieve its goals, and that's the forward way alone, sticking to what they believe is the best. But time will tell where Tron (TRX) reaches (things looking good and steady so far). In regards to the TronGrid website launch, perhaps the developers should be licking their lips by now.
For the global insights every crypto trader must have, apply for Elite membership!
Disclaimer: This article should not be taken as, and is not intended to provide, investment advice. Global Coin Report and/or its affiliates, employees, writers, and subcontractors are cryptocurrency investors and from time to time may or may not have holdings in some of the coins or tokens they cover. Please conduct your own thorough research before investing in any cryptocurrency and read our full disclaimer.
Image courtesy of Geralt/PixaBay
SyncFab Helps Restore Disrupted Supply Chains, Gets Recognized Globally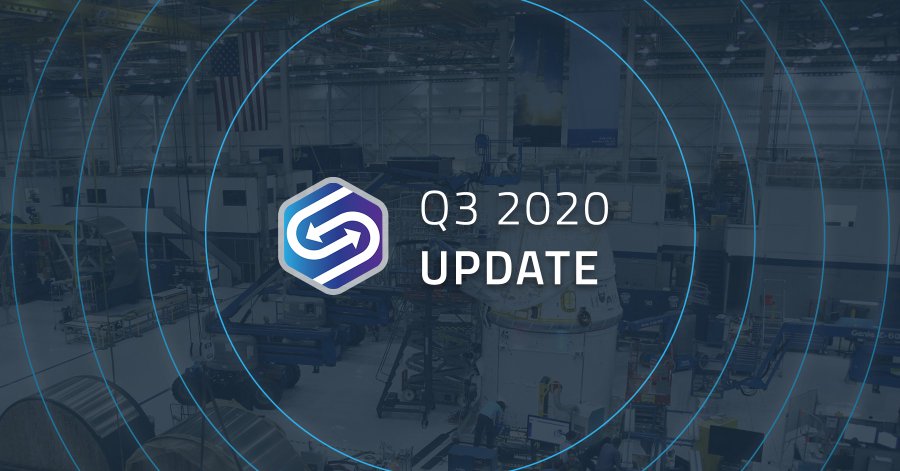 Q3 2020 was a period of exceptional growth for California-based SyncFab.  The manufacturing blockchain company added new partners and was recognized for its accomplishments on a global scale.  
Per Aspera Ad Astra: Hard Work That Blurs All Boundaries
Last month SyncFab officially joined Starburst Aerospace – the world's leading aerospace and defense accelerator with the largest aerospace innovation partnership stakeholder network.  Earlier in August, former CEO of RUAG Swiss Aerospace & Defense Co. Urs Breitmeier joined SyncFab's Advisory Board. "I fully believe in SyncFab's vision for the industry and applaud their early efforts developing the supply chain support system of the future for space and aerospace and I'm honored to be part of the advisory team as it is a natural fit for me," said Breitmeier in a statement. 
Also last month SyncFab was chosen as a Showcase Technology Solution at the AFWERX Flagship Annual Event. To strengthen the aerospace & defense sector, SyncFab's team was joined by USAF Veteran Jason Smith. Smith will be able to apply his experience and industry know-how to the aerospace industry sales cycle. "I help high-growth companies in the aviation and aerospace industry exceed ambitious revenue goals by employing effective consultative and solution selling techniques to win new business opportunities and grow…
12 Peers Capital Markets Purchases DigitalBits XDB Token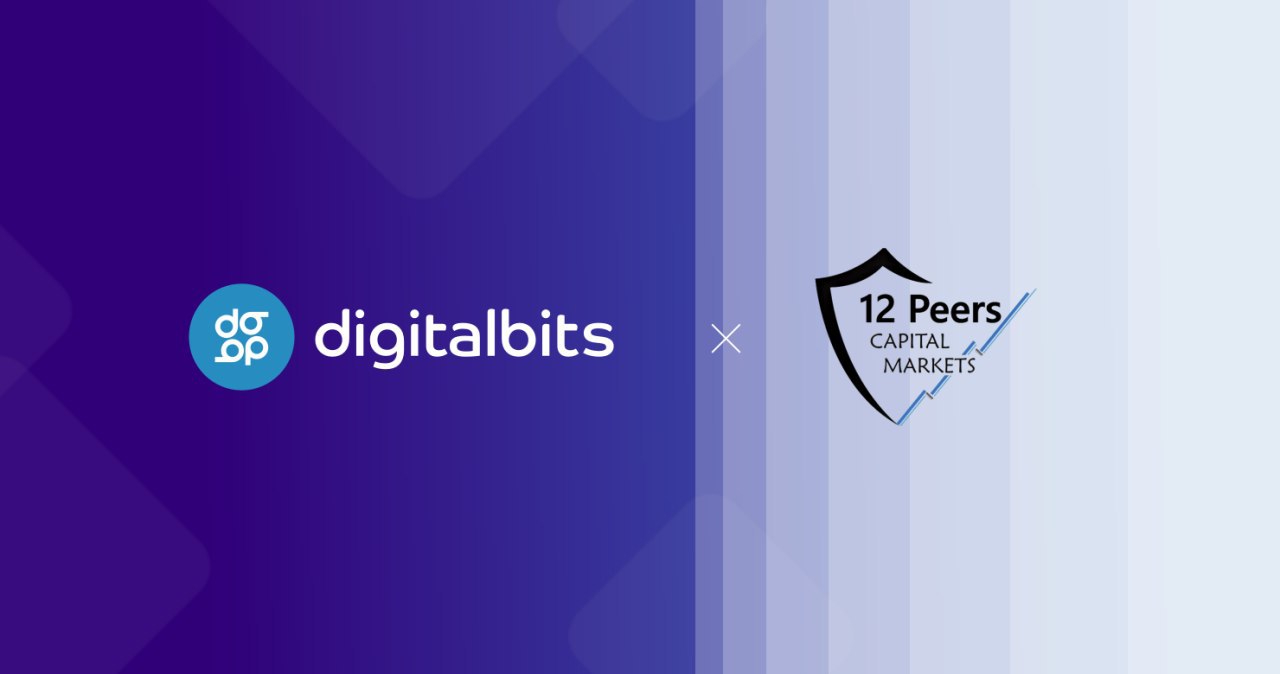 12 Peers Capital Markets , a broker-dealer and capital markets firm has announced its support for DigitalBits, a blockchain protocol focused on consumer digital assets such as loyalty points, rewards, and branded stablecoins.  The traditional market brokerage firm has purchased the DigitalBits XDB token, after recently announcing "a new found investment thesis focused on identifying blockchain projects that improve efficiencies across global markets," it said in today's announcement.
DigitalBits is an enterprise-grade blockchain protocol for supporting consumer digital assets, specifically branded currencies.  The company believes that branded currencies play an integral role in driving consumer behavior, but many of these programs are dated by today's technological standards.  "These limitations have stifled value transfer, resulting in the accumulation of large amounts of idle capital – in 2017 US corporations held in excess of $100 billion in unused points liability," the DigitalBits experts explain.  
The DigitalBits blockchain supports tokenization of existing and new consumer digital assets.  The XDB Foundation, which was formed earlier this year, is a neutral agnostic non-profit organization to enhance the DigitalBits blockchain and ecosystem, engage partnerships and building a robust ecosystem for users. Commenting on the 12 Peers Capital Market announcement, XDB Foundation's Managing Director Michael Gord said that it is great to see traditional firms show interest in blockchain technology. …
Manufacturing Blockchain Company Syncfab Featured in NASDAQ Entrepreneurial Center's Event in Times Square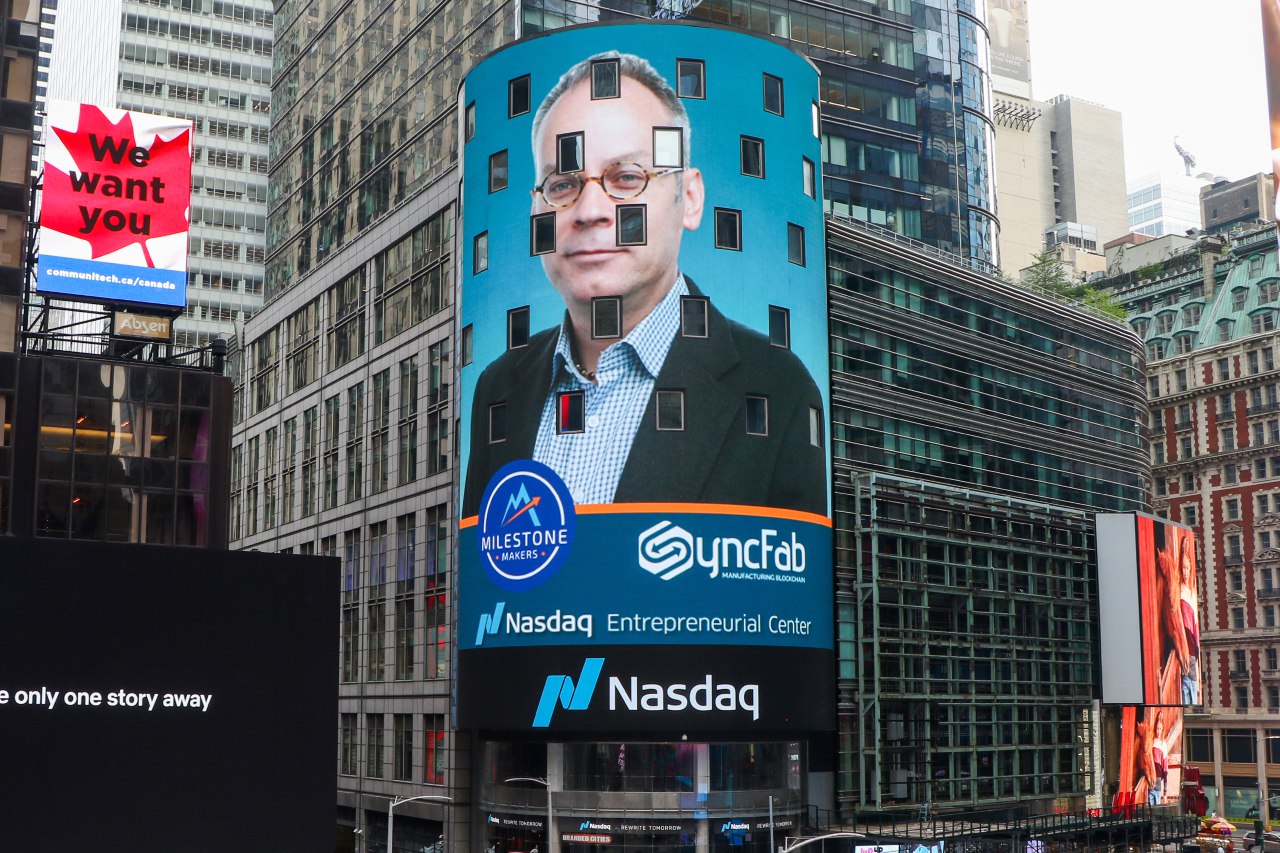 The NASDAQ Entrepreneurial Center hand-picked several advanced projects and companies to provide individualized mentorship and executive coaching in an effort to support tech startups working on various COVID-19 solutions. As part of the program, the NASDAQ Tower in Times Square broadcasted its Milestone Makers COVID-19 Solutions Cohort live last Wednesday.  
Time-tested communications and manufacturing supply chains have been significantly damaged this year due to the pandemic. This is why manufacturing blockchain company SyncFab was one of the headliners at the conference. Supply chains have become all but non-responsive, and innovative solutions are being prioritized.
SyncFab has built and launched an advanced blockchain platform for supporting smart supply chains and allowing users to source, procure, track, secure, and pay for precision spare parts. Led by Forbes Business Council Member Jeremy Goodwin, SyncFab brings real-time capacity savings opportunities alongside addressing the billion-dollar pain points in manufacturing supply chains. It connects automotive, aerospace, and medical manufacturers with more cost-effective suppliers using blockchain-secured transactions.
"In 2020 the time has finally arrived for industry to jettison the limitations of old-fashioned manual procurement processes," said SyncFab CEO Jeremy Goodwin in his presentation during the conference. He added that "looking forward, we [SyncFab] will expand supplier coverage, add new supplier response incentive and purchase order programs, and continue to innovate post-procurement blockchain traceability features" to meet shifting needs in the industry.
…