Ripple CEO set to be part of Mars Blockchain Summit alongside reps from NASDAQ, Barclays, and the likes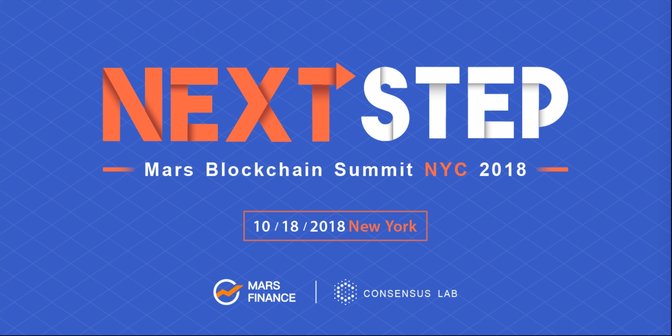 The cryptocurrency market is not predictable as inevitable changes develop continually. But one blockchain project that's become the talked-about pet of the market and has been consistent in making headlines lately is Ripple. Of course, the credit goes to its team and the head – they tend to stay engaged and build trust as it should be done.
Now, Ripple has come to the lights yet again. Mars Finance, in collaboration with Chinese investors, is set to hold a Blockchain Summit on Oct 18, 2018, in New York. It is important to know that the upcoming Summit will host great Fintech companies, global leaders in the financial sector of the world from Wall Street, China, and the investment industry.
The Summit is set to hold for a day, and the discussion would primarily be on the "Next Step" to attain the tipping-point for the blockchain industry of the world and how to stabilize the world's financial market. Other discussions could be on stable-coins and how the blockchain industry can be governed effectively.
Moving forward, the Summit might include a discussion with Ripple, Morgan Stanley, NASDAQ, Standard & Poor's, Barclays, and Digital Galaxy. On a relevant note, the founder of Mars Finance, Fred Wang, is aiming at increasing the reach of Mars Finance to other parts of the world by creating a Mars Finance US Edition that will also be unveiled during the Summit.
On that view, Mars Finance will not only be featured in China alone but also in the United States, as this will further boost the importance of blockchain and link-up blockchain enthusiasts in the crypto-sphere.
Invited personalities from China that are going to be available for the Mars Blockchain Summit include: Dao Yuan, Chairman of Zhongguancun Blockchain Industry Alliance; Shuoji Zhou, a well-renowned personality in China's blockchain Industry and the CEO of FBG Capital; Chuanwei Zou, Chief Economist at Bitmain; Tianyuan Wei, Partner of Sharp-Eye Capital; and Feng Han, of Elastos.
Other notable personalities that are expected to attend the event also include, the CEO of Ripple (XRP), Brad Garlinghouse, CEO of Coinbase, Brain Armstrong, Winklevoss Brothers, Katina Stefanova of Marto Capital, Danny Aranda, an executive at Ripple (XRP), and Eugenio Gomez, a Financial Professional at Harvard Law School.
Ripple is like nasa in 1969

— Мichaelfeger (@mikefeg95) October 15, 2018
Subsequently, the upcoming Mars Finance blockchain Summit is expected to be a bigger-scale event, and companies such as DFG, Sharp-Eye Capital, Consensus Lab, EUB Chain, and Crypto Capital will also co-host the event together with Mars Finance. Another attractive side-event that will be added to the Summit's theme is an all-night cocktail party, which will attract investors to exchange pleasantries.
That aside, the Chinese cryptocurrency frontrunners (as well as others such as the head of Ripple) will get to meet great investors and FinTech institutions from WallStreet. There are no doubts that the upcoming Mars Finance Blockchain Summit will be another important event in the blockchain world.
It could set a new landmark in the blockchain industry. Will blockchain be implemented in the traditional finance system soon since things are catching a good bit of steam now? Well, only time will tell on that, and as the Mars Finance US Edition is set to be released, the event might play an essential role in that cause.
But one thing is for sure, the CEO Ripple, Brad Garlinghouse is on a mission to revolutionize how the world deals with finance currently. And, he is trying not to miss a single opportunity to boost the awareness and mass adoption of the blockchain platform he leads.
XRP's Price Overview
After a significant dip experienced by the market last week including XRP, Ripple is recovering gradually. At the time of writing, XRP is in the green and has increased by 5.84% over the previous 24 hours. At the press time, Ripple's digital currency token is priced at $0.465 with a market capitalization of $18,609,913,871. The crypto is the best gainer among all top digital currencies if we take last 24 hours' price performance in the account.
For the global insights every crypto trader must have, apply for Elite membership!
Disclaimer: This article should not be taken as, and is not intended to provide, investment advice. Global Coin Report and/or its affiliates, employees, writers, and subcontractors are cryptocurrency investors and from time to time may or may not have holdings in some of the coins or tokens they cover. Please conduct your own thorough research before investing in any cryptocurrency and read our full disclaimer.
[Photo source: marsfinance.net/newsdetail/20181010102117402005.html]
Five Strategies for Lowering Your Crypto Taxes
Getting taxes done isn't always the highest item on everyone's to do list. This is especially true if you have accumulated significant gains from investing in cryptocurrencies. What many investors often don't consider are the opportunities to actually reduce their tax liabilities from their crypto investing. This article discusses five strategies that you can use to help minimize your crypto tax liability.
Depending on what country you live in, your cryptocurrency will be subject to different tax rules. The questions below address implications within the United States, but similar issues arise around the world. As always, check with a local tax professional to assess your own particular tax situation.
1. Tax loss harvesting
Tax loss harvesting is a common strategy in the world of investing where you sell your assets that will realize a capital loss. All you need to do is look at your investments and see which ones you bought for more than they are currently worth. By selling at a loss, you can potentially dramatically lower your net capital gains and thus reduce your taxable income. Given the market we are currently in, there are abundant opportunities to harvest losses and save on your tax bill. Cryptocurrency tax calculators have built specific tax loss harvesting tools that you can use automatically detect which coins present…
Will Bakkt Push Bitcoin into the Mainstream?
Bitcoin has been in a prolonged bear market for some time and has dropped as low as $8300 in recent weeks. This is the worst time for the cryptocurrency since prior to the bitcoin boom in 2017, and it has led to speculation that the original cryptocurrency could be on the decline. However, the digital asset may be about to bounce back. This could be thanks to Bakkt, the new digital asset platform which aims to provide a secure and well-monitored place for investors to trade bitcoin. Some analysts are even suggesting that this could lead bitcoin into the mainstream.
Bitcoin has been teetering on the edge of the mainstream for some time now, with various companies accepting payments in the digital currency. The reason why it hasn't yet taken off is that it doesn't have enough practical applications to encourage the everyday person to start using it. But the market is there for alternative payments, and this is particularly apparent in the online casino industry when new sites crop up. For example, Johnny Jackpot is a smashing new casino brand that accepts a number of payment systems including Neteller, Skrill, and Paysafecard. Global customers want to be able to use options like these which were designed for the internet.
The problem with all of the aforementioned systems…
How Tax Agencies Are Going After Crypto Traders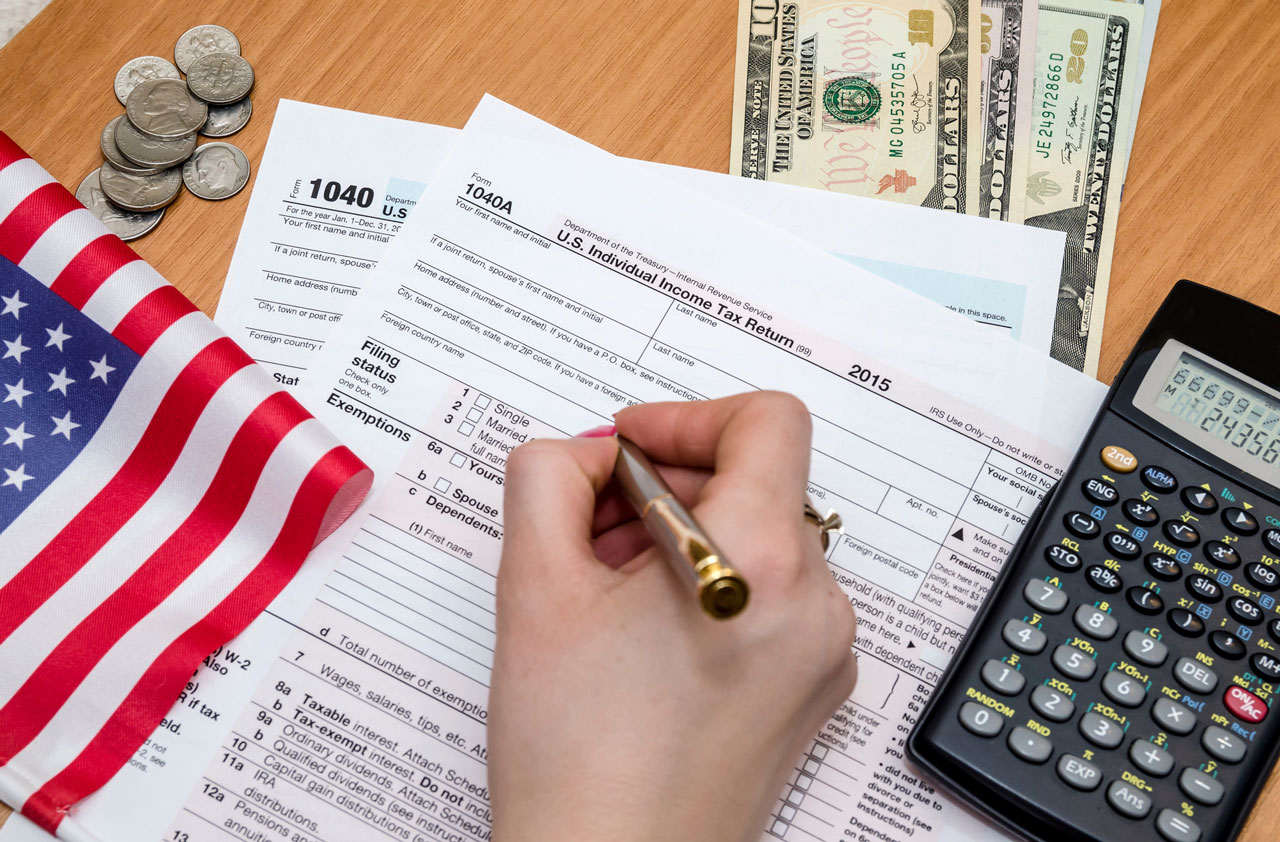 Bitcoin investors have in recent months faced increased pressure from various governments around the world regarding unpaid taxes accrued from their holdings.
Tax agencies across the globe continue the regulatory push that has put crypto under the radar, especially in the aftermath of the massive gains enjoyed during the bitcoin price boom of 2017. And although Bitcoin and other cryptocurrencies have since experienced a major tanking esp. over the last 20 months, the focus has shifted gears. Now tax authorities are keen on having cryptocurrency holders file their tax returns properly, and in some cases, are pushing for penalties on potential crypto tax cheats.
Here is how various governments are reacting to the issue of unpaid bitcoin taxes.
U.S.A
The U.S' Internal Revenue Service (IRS) recently began sending out crypto tax-related letters to some 10,000 individuals. The IRS letters are to the effect that crypto investors may owe the taxman money for cryptocurrency trades they may have carried out in the last couple of years. 
In 2014, the IRS issued guidance that classed Bitcoin and other cryptocurrencies as property, meaning that trading crypto among other activities is a taxable event. Thus, taxpayers who made profits on their crypto face penalties and tax on cryptocurrencies,…