TRON (TRX) Main Net Launch is Ahead of Schedule
Justin Sun, Tron's CEO and the public face of the cryptocurrency, just announced an acceleration of their main net release. Although details are sparse, this is great news for investors. The sooner that Tron releases their proprietary cryptocurrency platform, the better. Despite multiple baseless smear campaigns, consistent progress and high-profile partnerships have kept the public engaged.
The launch of a functional main net will allow Tron to begin porting their TRX token over from the ERC-20 Ethereum standard. Fully breaking away from the Ethereum blockchain will grant Tron several advantages. Chief among them is rapid transactions and low fees – two things that are currently burdening Ethereum.
Main Net Acceleration
A more detailed explanation of the main net advancement is expected soon. Meanwhile, several inferences can be made from previous quotes. First, the test net launch will continue on schedule; beginning March 31st. However, the first release of the full main net platform will start on May 31st, over a month earlier than they had originally anticipated. This is a major win for the cryptocurrency. Once the main net stabilizes, they will be free of the ERC-20 blockchain. From there, they can prove what Tron is truly capable of.
Sun has remarked that their blockchain will be capable of 1,000 transactions per second – more than almost all of their competition. Only Ripple is faster among the top cryptocurrencies. Further, their fees will drop to a negligible fraction of a cent – making transactions on the blockchain effectively free. These two factors combine to make Tron an incredibly attractive location for the creation of decentralized media and applications. Dapps are extremely reliant on a free flow of data within a blockchain, and making that system free of any friction is paramount. Many of Tron's announced partners intend to use the platform for just these reasons.
The Upcoming Exodus
Both the test net and main net launches are part of the proposed 'Exodus' phase of Tron's roadmap. The first of six phases, Exodus is arguably the most critical component of the entire process. Before Exodus, Tron has no proof of concept technology to showcase. Their ambitious roadmap and all-star team go a long way towards making up for that, and it shows in their market cap. When they have publicly released software and the ability for early adopters to start development, we may very well see that market cap explode.
Their second phase, 'Odyssey', will pivot the focus from initial development to early adoption. It's hard to believe that they could increase the pace of partnerships, given Justin Sun's near-constant acquisitions. Yet, that's exactly what they intend to do – and that ultimately depends on the success of the Exodus phase. Once they have a fully functioning product, pulling in more content creators should be easy, comparatively.
A New Platform for Decentralized Gaming
We've already seen the rollout of several cryptocurrency based games – including Ethereum's CryptoKitties and Tron's own TRX Dogs. Both games have gathered a large user base, despite their relatively primitive features. Once the Tron main net goes live, we'll see a true renaissance in blockchain based gaming. Where mobile gaming is currently one of the fastest growing aspects of the industry, decentralized applications offer an entirely new avenue.
Mobile games are at the forefront of the micro-transaction economy, but the possibilities are endless inside of the TRX blockchain. Fiat currency powers the mobile market, and money spent in one game is effectively taken out of the system. Decentralized gaming can unify virtual currencies – allowing the transfer of TRX from one gaming app to another. This opens up the possibility of earning currency in one game, only to spend it in another – monetizing the user's play and driving them to invest more time. When players feel they are gaining real rewards, they are more likely to stay engaged.
Scalability and the Rise of Tron
Investors have seen what cryptocurrency gaming is capable of – but they've also seen the drawbacks. Long transaction times and high fees have made some of the earliest games decreasingly feasible. The smart developers haven't seen this as a sign of decentralized gaming not being viable – they are just waiting for the proper platform to exist. Tron's expressed abilities are exactly what they've been waiting for, and the completion of the Exodus phase will prove that to those waiting in the wings.
People are expecting great things from the Tron blockchain, and Justin Sun is eager to deliver. In the past two weeks, we've seen a 10% increase in the price per unit of the TRX token – and that's just based on announcements alone. The release of the test net will give everyone a taste of what Tron can do. It will also give investors the chance to be an early adopter – before the main net rolls out, and the price point of entry rises significantly to match.
We will be updating our subscribers as soon as we know more. For the latest on TRX, sign up below!
Disclaimer: This article should not be taken as, and is not intended to provide, investment advice. Global Coin Report and/or its affiliates, employees, writers, and subcontractors are cryptocurrency investors and from time to time may or may not have holdings in some of the coins or tokens they cover. Please conduct your own thorough research before investing in any cryptocurrency.
Image courtesy of U.S. Missile Defense Agency via Flickr
ISW Holdings Negotiating Purchase of Additional 300 to 900 Cryptocurrency Miners in Preparation for Phase 3 Expansion in Mining Operations
LAS VEGAS, February 11, 2021 (GLOBE NEWSWIRE) – ISW Holdings, Inc. (OTC: ISWH) ("ISW Holdings" or the "Company"), a global brand management holdings company with commercial operations in Telehealth and Cryptocurrency Mining, is pleased to announce that the Company is currently in negotiations toward the purchase of an additional large number of miners (between 300 and 900) in preparation for its coming Phase 3 expansion in mining volume.
The Company previously announced that it is currently launching its initial Pod5 Cryptocurrency Mining Pod, a fully self-contained high-PUE mining solution designed, assembled, and installed in partnership with Bit5ive, LLC, ("Bit5ive") at the Bit5ive 100 MW renewable energy cryptocurrency mining facility in Pennsylvania.
Expansion involves assembling, equipping, and powering up additional Pod5 units, each of which houses 300 miners and is capable of driving roughly $2.9 million in annualized revenues at current cryptocurrency market pricing. Management is targeting the acquisition of 900 new miners capable of equipping three (3) new Pod5 units, which would lead to an additional $8.64 million in annualized revenues from mining activities at current market prices.
As noted in prior Company communications, the Company began a four-phase process last year.
Phase 1 (completed) was about integrating leading design solutions and establishing a supply chain to bring in industry-leading parts and equipment for the Pod5 mining solution.
Phase 2 (completed) was about assembling and shipping its initial Pod5 unit.
Phase 3 (underway) is the mining launch – targeting…
Elon Musk Advises Crypto Users To Secure Their Crypto Keys Properly
The crypto community has not gotten over the fact that the world's richest man has now invested in Bitcoin and has been pretty active in the industry.
However, the community is now receiving security tips for storing cryptocurrencies from Tesla's chief executive officer. While pointing the security of cryptocurrencies, Tesla also criticized Freewallet app, a crypto wallet for its slack in security.
He also added that crypto investors should not bother doing business with wallets that don't provide them with private keys.
Users should store their private keys
The unique way cryptocurrencies are stored makes them not redeemable when the keys are lost. Whether the holder stores them with third-party custodians or exchanges, the owner can only claim them when they provide keys to the crypto funds.
That makes securing the keys the most important thing when dealing with cryptocurrencies. As a result, selecting the safest hot or cold wallet is a priority if users want to keep their crypto investments safe.
Elon Musk has come out to advise investors to always store their private keys personally. For a company to receive the attention of the world's richest man is something to take advantage of to grow. However, FreewalletApp's short conversation with Musk is a sort of negative publicity to them.
After the company engaged with Musk about a Dogecoin-related post, the Tesla founder pointed out faults with the firm.
He advised digital asset investors to stay…
Bitcoin Surges After Tesla Bought $1.5 Billion Worth of BTC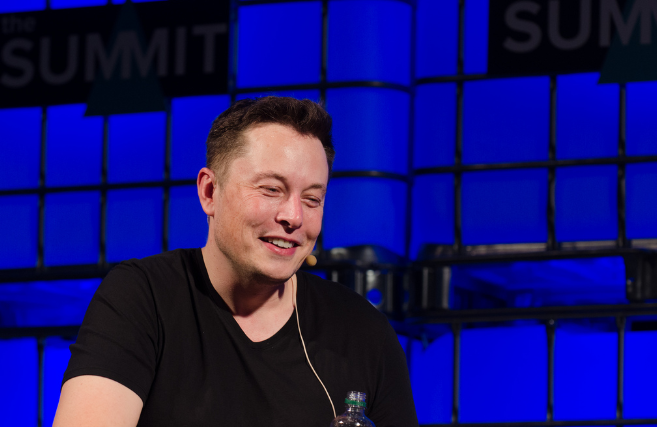 The sudden rise of Bitcoin has been connected to the decision taken by the Tesla electric car company to buy $1.5 billion worth of Bitcoin.
The company explained in a filing with the Securities and Exchange Commission (SEC) that it bought Bitcoin to diversify its cash returns and more flexibility.
Musk's Tweets also impacted Dogecoin's price
Tesla also added that it will start accepting Bitcoin payments for all its products, although this will be based on a limited basis and applicable laws. If the company concludes and starts accepting cryptocurrency, it will make it the first major car manufacturer to accept Bitcoin payments. The company's founder and Chief Executive Officer Elon Musk has developed an interest in Bitcoin and cryptocurrencies.
He has been tweeting severally about the viability of the Dogecoin (DOGE), which doesn't have an important market value attached to it.
ur welcome pic.twitter.com/e2KF57KLxb

— Elon Musk (@elonmusk) February 4, 2021
Few hours after endorsing Dogecoin, the cryptocurrency rose by an impressive 50%. But regulatory authorities are still concerned about the risks in cryptocurrency investments, with several regulatory bodies warning traders and investors they could lose all their money from crypto investments.
But for Tesla, the company decides to diversify its funds and increased its cash returns. However, Tesla also warned investors about the volatility of Bitcoin's price in its SEC filing. According to the SEC…