Waves (WAVES) Comes Out with Flying Colors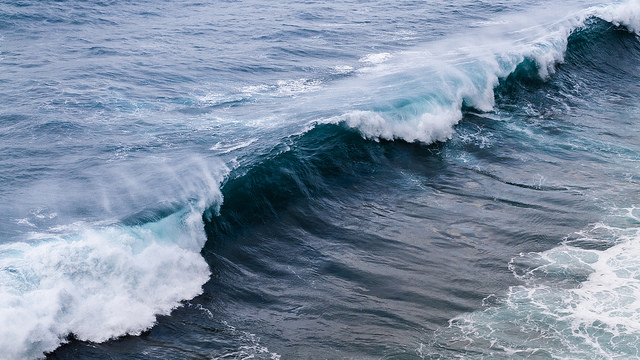 In the highly competitive crypto market, it's becoming increasingly difficult to maintain a consistent progress. This year, which has seen some devastating performances from the popular currencies and witnessed a boom in altcoins. With the traders selling off their assets in favor of lesser-known alternatives, blockchains like Waves has emerged as a big winner. A little insight into Waves will reveal that the currency is presently trading and is presently trading in the green. What's more, it has anchored its place in the market as the fastest crypto. If you are unaware about the Waves-craze that's rocking the market, here's a summary of its latest accomplishments.
Waves (WAVES): The Fastest Crypto in the Market
Speaking of Waves performance in the market, its uptrend can be traced back to the Bitcoin's decision of renewing the consensus to embrace the next-generation of blockchain protocols, leading to the formation of Bitcoin NG. Bitcoin NG was conceived by Ittay Eyal and Emin Gun Sirer with the vision of creating an improved blockchain, free from the flaws and deficiencies in the consensus of Bitcoin. Subsequently, Waves adopted the NG consensus that was developed for Bitcoin's next-generation protocol, meant for rendering the network faster. Wave's appropriation of the NG consensus was motivated by these factors, as it anticipates creating a lightning fast network that is both user-friendly and rich in high-end security features. At any rate, Waves has successfully managed to achieve fast processing time, where thousands of transactions are executed within just one minute. Needless to say, such a feat is unthinkable and crowns it as the fastest platform in the market.
The above-mentioned consensus, which was added to the Waves Main Net, was introduced last year. Right after the implementation of the consensus, the Waves miners reported the acceptance of the improved Waves NG protocol and its popularity among the mining enthusiasts. Interestingly enough, the algorithm of the consensus, which was developed to cater to the deficiencies in Bitcoin's existing protocol, was later deployed, alongside Waves NG, as a blueprint to implement the proof-of-stake protocol, making it the first instance where a new generation consensus was integrated into a blockchain network.
Today, Waves, which is acknowledged as the fastest platform in the market, can process several thousand of transactions within 60 seconds, which strengthens its status as user-friendly blockchain network.
Waves Release Smart Contracts on Waves' Testnet
On April 28, 2018, Waves Platform announced that the Waves Smart Contracts will be available on Waves' Testnet. It also mentioned that the Testnet, aside from allowing access to the much anticipated Smart Contracts, will offer additional features and can be downloaded from github.com.
As evident from the reports disclosed by the Waves platform, it anticipates taking the project to the moon once the contracts are operational on Testnet.  Such an accomplishment definitely takes Waves to a new height wherein it can be included in the list of blockchains aiming to challenge Ethereum's dominance in the realm of Smart Contracts. Some popular names to join the tribe include Stellar, Zilliqa, Tron, EOS, as well as Ripple, which is armed with its new Codius project.
What is interesting to note is that the announcement of the launch coincides with Ethereum's security breaches; as per the news, Ethereum, which ranks second by market capitalization, has attracted the critics' attention as its smart contracts divulged security vulnerabilities.
The Waves Smart Contracts, which anticipate toppling Ethereum's ascendancy in the field of Smart Contracts, will include the following beneficial features:
Support for multi-signature wallets
No gas for non-Turing complete smart-contracts
Easier and cheaper alternative to the Ethereum counterpart
Faster distribution and expeditious trades
Provisions for atomic swaps in the future
Options for token freezes
Support for Dapps and other decentralized applications.
The recent updates on the Waves' blockchain have managed to boost the network's transaction speed. Apart from executing an average of 100 transactions per second, the platform also comes with other notable advantages like zero restrictions on withdrawals.
Why Waves Stands Out From Its Peers?
The success of blockchain platform can be directly accorded to its developing team, and Waves development team has done a fantastic job, provide users with improved features. Investors can also benefit from ICOHub which allows Waves users associated with different projects to be hauled into the Waves network.
Conveniently enough, all users can initiate crowdfunding campaigns and launch new ICOs, provided the projects are upvoted by the Waves community. Projects with maximum votes will immediately elicit the attention of the development body, which can regulate the projects, helping project owners to actualize their ideas.
When it comes to security, Waves account holders can expect reliable services, with facilities like trading at low fees and within the shortest time span.
Waves and the Crypto Market
With many bigger currencies turning to red, investors vying for profitable currencies, which are not only rich in features but boast top-quality security standards. The growing interest in this promising altcoin can be attributed to its recent updates. As per the price records, the coin has seen some excellent responses in the market. Tracking the price of WAVES, the coin has moved up by 5.02% from its earlier position and has been trading in green. With a market capitalization of $693,948,000 at the time of writing, Waves is trading at $6.94. At this rate, the currency, which is ranked 40 by market capitalization, is prepared to enter a new phase characterized by a steady growth.
For the latest cryptocurrency news, join our Telegram!
Disclaimer: This article should not be taken as, and is not intended to provide, investment advice. Global Coin Report and/or its affiliates, employees, writers, and subcontractors are cryptocurrency investors and from time to time may or may not have holdings in some of the coins or tokens they cover. Please conduct your own thorough research before investing in any cryptocurrency and read our full disclaimer.
Image courtesy of Kacper Gunia via Flickr
HODLing Stellar Is A Good Plan For 2019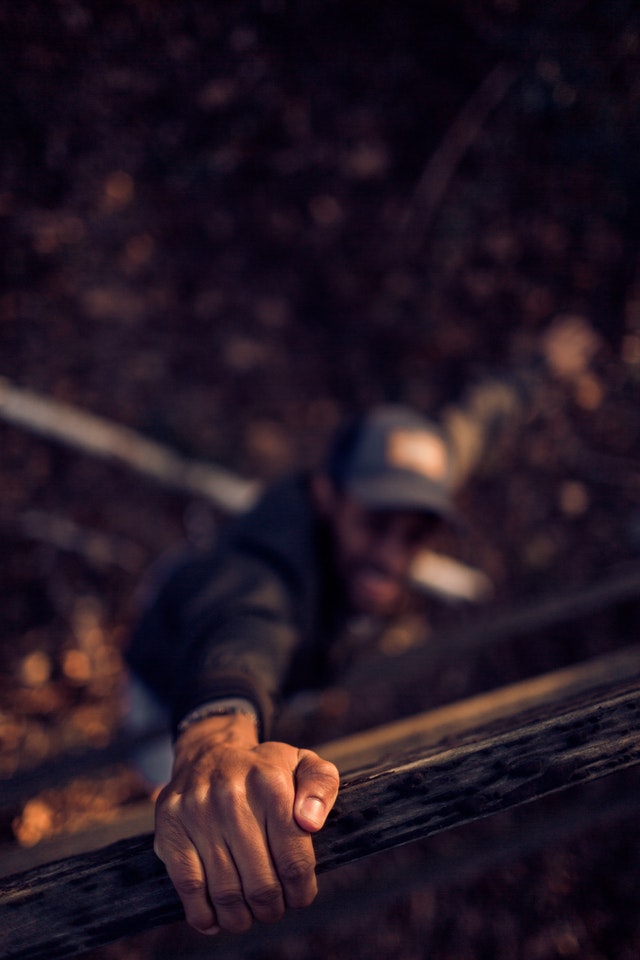 HODLing, or holding on to a certain asset or assets has always been an extremely useful investment strategy, even before cryptocurrencies were even imagined. Now, with the market being more uncertain than ever, many are wondering what is the right thing to do with the coins in their possession.
Of course, things change depending on the coin in question, but today, we are going to talk about why it is a good idea to hold on to your Stellar (XLM) in 2019.
Why You Should Hodl Stellar (XLM)
The crypto market is rich with hundreds, and even thousands of different projects at this point, and separating valuable ones from those that are destined to slowly fade away can be tricky. However, even the biggest skeptics believe that Stellar is a coin that is here to stay.
XLM was first launched in 2014, and for a long time now, it has been among the top 10 cryptos by market cap. It is an open-source, decentralized protocol that allows users to send fiat currencies by using cryptocurrency as a method of transport. In a lot of ways, it is very similar to XRP. However, the biggest difference is that Stellar aims to offer its services to regular people, while XRP is more interested in working with banks and financial institutions.
Nevertheless, sending money, especially when it comes to cross-border…
Reasons To Invest In Electroneum In 2019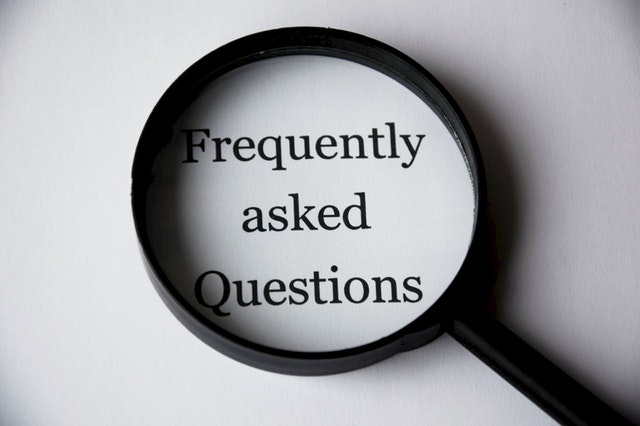 2018 has been quite a rollercoaster for the crypto space. Coins went up and down more times than anyone could have guessed, not to mention two massive market crashes. However, in a few short weeks, the year will be over, and a new, positive period for the crypto world is expected to arrive.
While there are many predictions for 2019, today we are only interested in one thing — Electroneum (ETN). A lot of people quickly took notice of this coin, and many believe that it is among the coins of the future. Indeed, it has received a lot of attention, and many are interested in why that is, and why investing in it is a good idea. So, let's take a look at a few reasons why you should invest in ETN in 2019.
1) It is fast
Speed and precision of any service have always been very important to people. This importance is even greater when making a profit depends on it. Electroneum developers were aware of this when they created it, and the coin is up to 5 times faster than Bitcoin. This means that ETN transactions can be confirmed much faster, which in turn reduces fees and waiting time.
Furthermore, there are also plans to create Electroneum Virtual Currency Exchange, which will allow the project to act as an exchange. However, the even…
SEC Postpones Bitcoin ETF Decision Once Again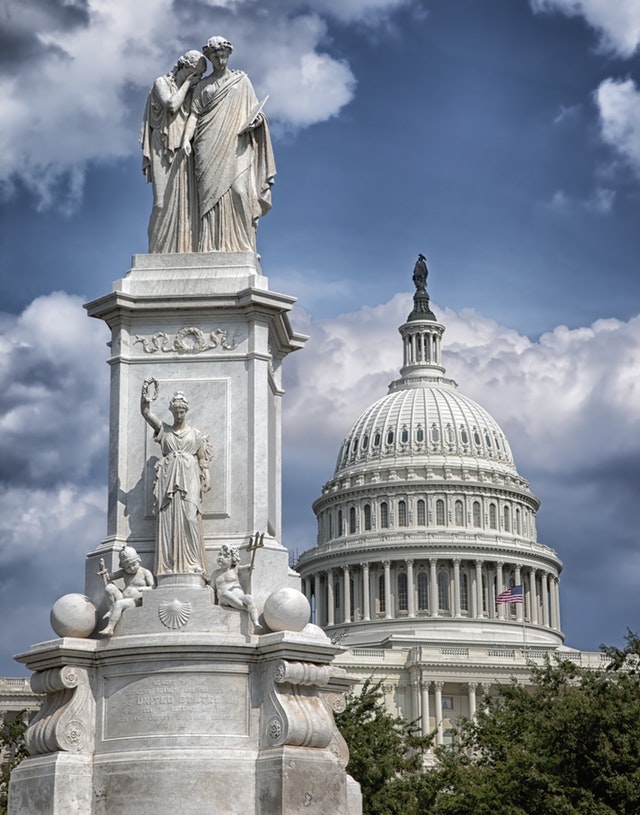 The new announcement by the US SEC (Securities and Exchange Commission) states that the decision regarding the potential approval of several applications for a Bitcoin ETF (exchange-traded funds) is once again postponed. This time, the SEC declared that the decision will be made by February 27th, 2019.
The application requesting that VanExk SolidX BTC fund get s listed on Cboe BZx Exchange that was published on July 2nd needs to be given order by the commission within 180 days. Originally, the deadline for doing so was December 29th. However, the SEC decided to extend the period for another 60 days, effectively moving it to February 27th.
The SEC stated that designating a longer period for making a decision was found appropriate, as more time is needed in order to properly consider the rule change.
Cryptocurrencies need a sufficient monitoring mechanism, claims SEC chairman
Recent reports claim that the SEC received over 1,600 comments after requesting the public opinion regarding the ETF applications issue. In the past, the SEC rejected many such applications, some of which were even submitted by SolidX itself. In addition, they also rejected the applications submitted by Gemini, the exchange owned by Winklevoss twins. Brothers were attempting to gain ETF approval ever since 2013, although to no avail.
Other applications were also submitted by Direxion, ProShares, as well as GraniteShares. The SEC rejected them…