Waves (WAVES) Comes Out with Flying Colors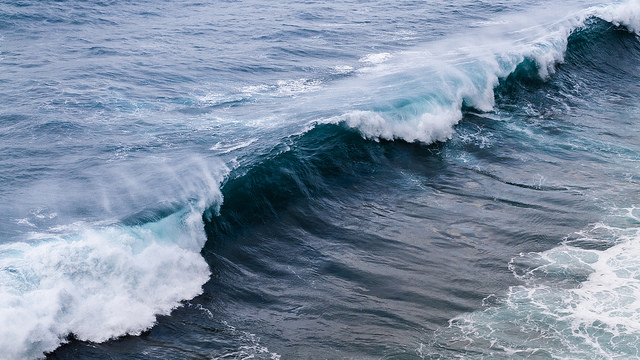 In the highly competitive crypto market, it's becoming increasingly difficult to maintain a consistent progress. This year, which has seen some devastating performances from the popular currencies and witnessed a boom in altcoins. With the traders selling off their assets in favor of lesser-known alternatives, blockchains like Waves has emerged as a big winner. A little insight into Waves will reveal that the currency is presently trading and is presently trading in the green. What's more, it has anchored its place in the market as the fastest crypto. If you are unaware about the Waves-craze that's rocking the market, here's a summary of its latest accomplishments.
Waves (WAVES): The Fastest Crypto in the Market
Speaking of Waves performance in the market, its uptrend can be traced back to the Bitcoin's decision of renewing the consensus to embrace the next-generation of blockchain protocols, leading to the formation of Bitcoin NG. Bitcoin NG was conceived by Ittay Eyal and Emin Gun Sirer with the vision of creating an improved blockchain, free from the flaws and deficiencies in the consensus of Bitcoin. Subsequently, Waves adopted the NG consensus that was developed for Bitcoin's next-generation protocol, meant for rendering the network faster. Wave's appropriation of the NG consensus was motivated by these factors, as it anticipates creating a lightning fast network that is both user-friendly and rich in high-end security features. At any rate, Waves has successfully managed to achieve fast processing time, where thousands of transactions are executed within just one minute. Needless to say, such a feat is unthinkable and crowns it as the fastest platform in the market.
The above-mentioned consensus, which was added to the Waves Main Net, was introduced last year. Right after the implementation of the consensus, the Waves miners reported the acceptance of the improved Waves NG protocol and its popularity among the mining enthusiasts. Interestingly enough, the algorithm of the consensus, which was developed to cater to the deficiencies in Bitcoin's existing protocol, was later deployed, alongside Waves NG, as a blueprint to implement the proof-of-stake protocol, making it the first instance where a new generation consensus was integrated into a blockchain network.
Today, Waves, which is acknowledged as the fastest platform in the market, can process several thousand of transactions within 60 seconds, which strengthens its status as user-friendly blockchain network.
Waves Release Smart Contracts on Waves' Testnet
On April 28, 2018, Waves Platform announced that the Waves Smart Contracts will be available on Waves' Testnet. It also mentioned that the Testnet, aside from allowing access to the much anticipated Smart Contracts, will offer additional features and can be downloaded from github.com.
As evident from the reports disclosed by the Waves platform, it anticipates taking the project to the moon once the contracts are operational on Testnet.  Such an accomplishment definitely takes Waves to a new height wherein it can be included in the list of blockchains aiming to challenge Ethereum's dominance in the realm of Smart Contracts. Some popular names to join the tribe include Stellar, Zilliqa, Tron, EOS, as well as Ripple, which is armed with its new Codius project.
What is interesting to note is that the announcement of the launch coincides with Ethereum's security breaches; as per the news, Ethereum, which ranks second by market capitalization, has attracted the critics' attention as its smart contracts divulged security vulnerabilities.
The Waves Smart Contracts, which anticipate toppling Ethereum's ascendancy in the field of Smart Contracts, will include the following beneficial features:
Support for multi-signature wallets
No gas for non-Turing complete smart-contracts
Easier and cheaper alternative to the Ethereum counterpart
Faster distribution and expeditious trades
Provisions for atomic swaps in the future
Options for token freezes
Support for Dapps and other decentralized applications.
The recent updates on the Waves' blockchain have managed to boost the network's transaction speed. Apart from executing an average of 100 transactions per second, the platform also comes with other notable advantages like zero restrictions on withdrawals.
Why Waves Stands Out From Its Peers?
The success of blockchain platform can be directly accorded to its developing team, and Waves development team has done a fantastic job, provide users with improved features. Investors can also benefit from ICOHub which allows Waves users associated with different projects to be hauled into the Waves network.
Conveniently enough, all users can initiate crowdfunding campaigns and launch new ICOs, provided the projects are upvoted by the Waves community. Projects with maximum votes will immediately elicit the attention of the development body, which can regulate the projects, helping project owners to actualize their ideas.
When it comes to security, Waves account holders can expect reliable services, with facilities like trading at low fees and within the shortest time span.
Waves and the Crypto Market
With many bigger currencies turning to red, investors vying for profitable currencies, which are not only rich in features but boast top-quality security standards. The growing interest in this promising altcoin can be attributed to its recent updates. As per the price records, the coin has seen some excellent responses in the market. Tracking the price of WAVES, the coin has moved up by 5.02% from its earlier position and has been trading in green. With a market capitalization of $693,948,000 at the time of writing, Waves is trading at $6.94. At this rate, the currency, which is ranked 40 by market capitalization, is prepared to enter a new phase characterized by a steady growth.
For the latest cryptocurrency news, join our Telegram!
Disclaimer: This article should not be taken as, and is not intended to provide, investment advice. Global Coin Report and/or its affiliates, employees, writers, and subcontractors are cryptocurrency investors and from time to time may or may not have holdings in some of the coins or tokens they cover. Please conduct your own thorough research before investing in any cryptocurrency and read our full disclaimer.
Image courtesy of Kacper Gunia via Flickr
Top 3 Crypto Trends That Might Go Big in Q2 2019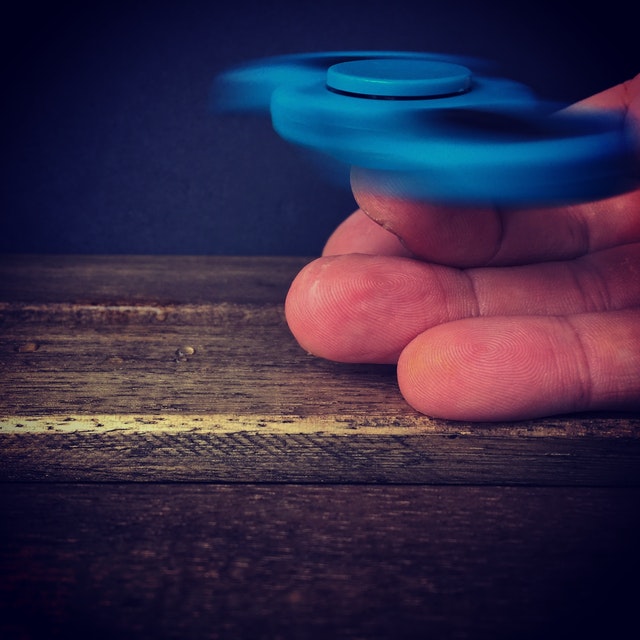 So far 2019 has brought a significant change to the crypto industry. Q1 of this year has seen the rise of the idea of IEOs, the crypto space has finally managed to shake off the bears, and numerous coins throughout the industry have seen their prices grow once again.
The latest rally happened only several weeks ago, and it allowed Bitcoin to surge up by $1,000. Most other coins followed in their own way, but the investors are now wondering what to expect out of Q2? The Q1 started off badly, but it ended up being extremely successful. The chances are that history might repeat itself in the second quarter, as there are some key trends that might point the way for the further development of the crypto market.
1. The rise of IEOs
Back in 2017 and early 2018, ICOs (Initial Coin Offerings) were everything that the crypto space was talking about. Their popularity allowed startups to raise billions upon billions of dollars. Soon enough, however, that ended in a pretty bad way. STOs (Security Token Offerings) emerged as an alternative that does not depend on trust, follows regulations, and it actually holds value. However, asset tokenization might still be in its early stages, and this is something that might come back at some point in the future.
In 2019, however, IEOs (Initial Exchange Offerings) started attracting the…
The Crypto Space Once Again Divided Over Bitcoin SV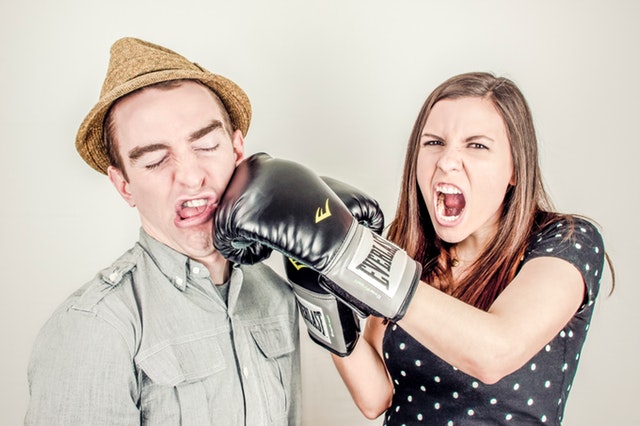 The crypto community is a strong one, one that managed to bring digital currencies from nothing to an industry worth hundreds of billions of dollars. However, while its strength in this regard is undeniable, the crypto community can be just as fragile given the appropriate conditions. With that in mind, the conditions seem to have been set for a new divide, although the cause is once again the same — Dr. Craig Wright and his Bitcoin SV (BSV).
Craig Wright vs. the (crypto) world
Dr. Craig Wright, the chief scientist at nChain, and the creator of Bitcoin SV. has been a well-known and very controversial figure in the crypto industry. Wright was suspected of being Bitcoin's creator several years ago, which is possible because no one knows who is behind the name 'Satoshi Nakamoto.'
Wright was believed to be him, and one theory claimed that he and his friend were responsible for giving life to BTC. However, the theory quickly died out, but not before Wright seemingly liked the idea of assuming the mantle of Nakamoto. He himself started claiming to be Bitcoin's mysterious creator ever since.
Of course, he managed to gather up some followers, but the majority of the crypto community — while confused — did not believe him. Luckily, there is no need for trust, and Wright should easily be able to prove that he…
Are XRP and Ripple Going to Be Worth Anything by the End of 2019?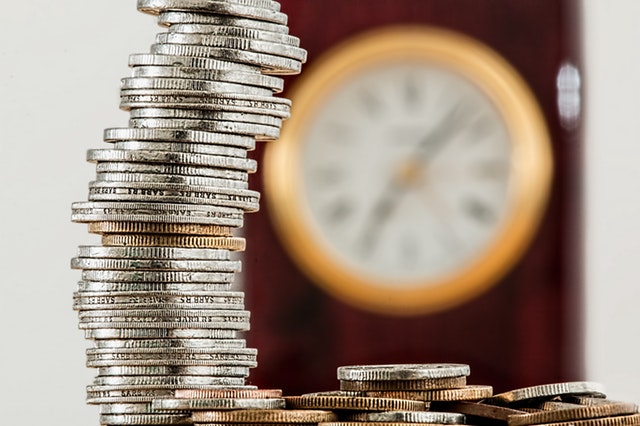 One surprise recently was when XRP took over Ethereum's long-held second place in the Market Cap leaderboards. It quickly went back to its traditional and respectable third place behind Ethereum, but it could be a sign of things to come.
XRP has a lot of clout in the market because of the platform it is based on, which is Ripple. A coin that is used for a very specific purpose and with a long term goal in mind is always going to fare better than others. Litecoin, Bitcoin Cash and others have come about because of disagreements in Bitcoin. Therefore they offer nothing except an alternative to Bitcoin as a pure cryptocurrency, while Ripple (and XRP along with it) has something tangible behind it.
Big Banks Back Ripple
Ripple was created in 2012 for a specific reason. It aimed to become a faster and more efficient method to transfer value between banks and countries. This value can be almost anything from currencies to other instruments. While initially, banks were cautious about investing in the company, recently they have been lining up. The crypto winter has helped with innovation int he industry and Ripple has benefitted immensely for it.
The various payment solutions based on Ripple such as xRapid and xCurrent are seeing a large uptake, and this is having an amazing effect on XRP as a whole.…