The reason why Ripple went into the red again before bouncing today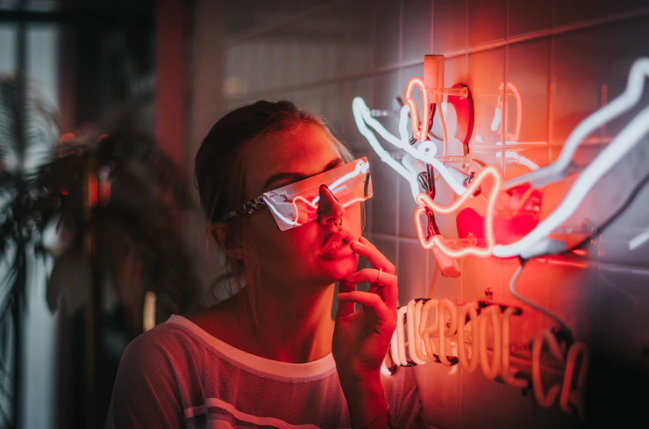 The cryptocurrency market is at that time when things are going sluggishly, again. Not much to complain concerning the recent market crash after a little surprise earlier, the market hasn't been at its best; this means that a token sell-off by any digital asset might have some detrimental effects. That is probably what is going on with Ripple (XRP) at the moment even though it recently experienced a sharp price surge and remains in the third position considering the market capitalization.
Ripple has profited from the XRP's value over time and from various projects which includes Xpring. It has also made many profits by investing in other businesses. One of the co-founders of Ripple, Jed McCaleb, who also started the cryptocurrency exchange known as Mt.Gox, and Stellar (XLM), has decided to accelerate the sales of XRP tokens he holds.
It is important to know that McCaleb left Ripple a few years back to start his very own blockchain platform. However, he has been selling XRP tokens for quite some time but has just decided to increase the sale of his XRP tokens now. The announcement has added more pressure on Ripple even after it experienced more than a 70% plunge this year alone.
McCaleb's sell-off is not good news for Ripple's XRP investors. Let's recall that Ripple still is a start-up company; thus, a sudden sell-off could make the company face severe difficulties.
XRP is one of Ripple's product, and it is worth $29 billion currently (the total market cap); not to forget that the token attained a worth of $118 billion in the past. XRP's value has decreased as a result of the market plunge this year.
Despite getting crushed throughout this year, the cryptocurrency experienced a huge surge about five days ago but only to slow down again as it lost about 15% of its value in the last 48 hours again before going up just now after the announcement by Coinbase that they will be listing new cryptocurrencies. Many are speculating that the rapid sell-off of XRP tokens by McCaleb has caused the Ripple token price to go down sharply again.
On the other hand, McCaleb stated this through an email:
"I'm not selling more than I have agreed to with Ripple."
That was the only statement of McCaleb, and he has refused to say anything further.
Daily Market Capitalization
In 2012, Ripple was created with the sole aim of providing the best solution for cross-border payments. The blockchain start-up raised more than $90 billion through venture capital companies such as Andreessen Horowitz, RRE Ventures and Founders Fund at the beginning of the year – besides the $60 Billion XRP tokens at hand.
Jed McCaleb is selling more XRP than he is supposed to according to the 2016 agreement he has with Ripple Inc

Jed is the the single largest individual holder of XRP. He can absolutely *decimate* the price if he chooses, and he has motivation in the form of Stellar to do so https://t.co/NgOyO3yUXq

— Kyle Samani (@KyleSamani) September 24, 2018
In 2016, McCaleb signed a deal with Ripple, but the deal is tied to daily capitalization which is based on a certain percentage of the average daily volume of XRP which was reviewed to make sure the market was orderly. After the deal was struck, McCaleb and his family owned about 5.3 billion tokens, which includes two billion donor-advised funds.
Even though McCaleb possessed 7.3% of the tokens, he sold just a little part of it – about 0.75% capitalization. Now, this is McCaleb's third year of selling XRP tokens. It is necessary to know that by August, his sales grew. He started selling 499, 312 XRP daily. And now, at one point in a week this month, McCaleb sales increased to more than $100,000.
As per the Wall Street Journal publication,
"average daily trading volume of XRP on the Ripple consensus ledger… hasn't changed considerably in recent months and not enough to account for the change in his daily sales."
In a response online, Ripple has refuted the assertions, further emphasizing that its former co-founder does not have a direct influence over his XRP tokens which are being held under the "custody account" with the agreement signed in 2014, by both parties.
But seeing the sudden fall in Ripple right after the McCaleb XRP sell-off news spreading in the market, many started questioning that it could be the reasons behind recent Ripple crash. At the time of press, the cryptocurrency trades in green again, thanks to today's Coinbase announcement. As it looks, the coin wants the number two spot back. Let's see how high Ripple surges this time.
For the latest cryptocurrency news, join our Telegram!
Disclaimer: This article should not be taken as, and is not intended to provide, investment advice. Global Coin Report and/or its affiliates, employees, writers, and subcontractors are cryptocurrency investors and from time to time may or may not have holdings in some of the coins or tokens they cover. The author is long Bitcoin. Please conduct your own thorough research before investing in any cryptocurrency and read our full disclaimer.
Photo by Joshua Rawson-Harris on Unsplash
A matter of time before TRON (TRX) achieves mass adoption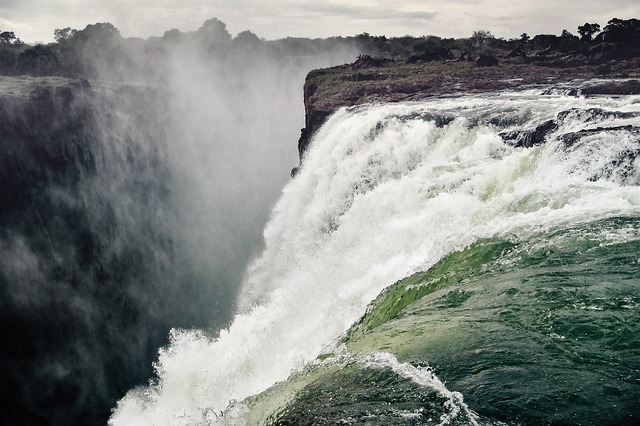 Tron (TRX) has all its eyes on decentralizing the internet, or rather content-sharing to ensure that creatives, artists, musicians, and authors can all release their content without the need of middle companies. As it seems, Tron's founder hopes that the coin will challenge the globe's major content providers like Facebook and YouTube.
The coin has undoubtedly made progress since its launch from a coin offering on the Ethereum ledger platform to now a native coin present on the official Tron Mainnet. If you think launching the independent MainNet is all Tron wanted to achieve, you are mistaken.
The aim is towards mass adoption as well as creating a decentralized web. Yeah, it is a  fact that in the past weeks TRX has experienced price declines, but currently, the cryptocurrency is riding 5.37% hike against the USD in the last 24 hours (remember most of the other top coins including Bitcoin are in red).
It's also continued succeeding in attaining quality listings such as the Bittrex (to name one of the most recent ones). Therefore, it seems as every step TRON makes is a sign of progress to make the decentralized web a reality.
How TRON (TRX) is Making Mass Adoption a Reality
The primary objective for TRON (TRX) is to create a decentralized web which will be a representation of the internet's next generation. Therefore, in making that a reality, the largest file-sharing platform, BitTorrent that has over 100M global…
Cardano (ADA) research manager meets with Brazil representatives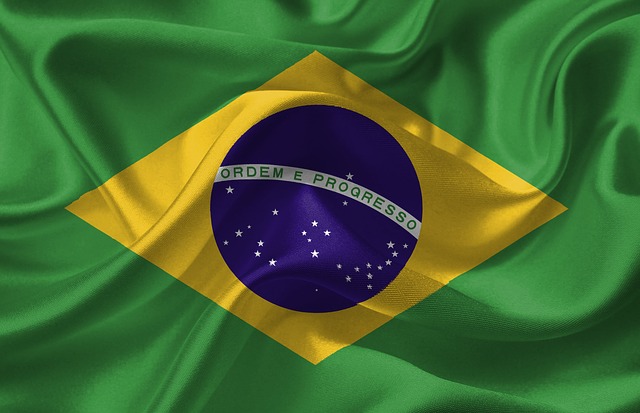 Cardano is one of the top crypto assets in the market today. With its visionary team, it has become robust in creating projects that not only benefit its blockchain but the world.
Its CEO, Charles Hoskinson, also the founder of IOHK, has also been focused on making sure Cardano's utility spreads across countries. It is important to know that IOHK, the team that has developed Cardano's blockchain was created in 2015.
IOHK is a reputable digital company that is poised in making use of peer-to-peer innovations to provide financial services to more than 3 billion people that don't really have access to them.
As part of the plans by the Cardano's team to provide great innovations for providing financial services to people worldwide, and empower countries across the world, Cardano's research manager, Mario Larangiera, met with Mario Borges, the President of the Brazilian National Council for Scientific and Technological Development (CNPq) in the Brazilian Embassy in Tokyo, in Japan, to talk about the future of Brazil.
Mario Larangiera tweeted on his Twitter page:
"Meeting with Mario Borges the president of the Brazilian National Council for Scientific and Technological Development (CNDq) in the Brazilian Embassy in Tokyo. In Japan but thinking about the future of Brazil."
Moving forward, it is important to note that Cardano is poised in making great systems for financial services of the world, and it is taking a wise approach with its collaborations.…
Hyperion-Stellar Partnership Finalized — Support For Stellar's Crypto Assets Trade About To Arrive
Hyperion and Stellar: A new partnership
According to a recent announcement by Global Blockchain Technologies Corp., it would seem that the known crypto exchange Hyperion has finally made an agreement with Stellar (XLM). The new partnership is to allow Stellar's own crypto assets to be traded on Hyperion's platform. This move is expected to significantly impact Stellar's price and spread awareness of the coin and its goal even further.
Hyperion uses an alternative trading system (ATS), which was licensed by the SEC. As a part of this arrangement, previously attained via investment in DBOT (Delaware Board of Trade), Hyperion has permission to also operate as a broker-dealer. It is also expected to become North America's first advanced security token exchange.
As many are already aware of, Stellar is a trading protocol that is used for issuing, exchanging, and transferring digital assets. It works with several other cryptocurrencies, but also with fiat currencies like the USD. Additionally, Stellar also works even with some commodity assets, like gold.
Stellar's goal is similar to that of Ripple, at least when it comes to enabling faster and better cross-border transactions. While Ripple focuses on providing its services to banks and financial institutions, Stellar aims to provide these services to individual investors. Thanks to this, Stellar has received a lot of attention and praise from individual investors, as the general interest in cryptocurrencies grew.
Why is this partnership important?
By joining Hyperion's…