Win a Zero Gravity Experience and €50,000 in BitStarz Space Level Up Adventure!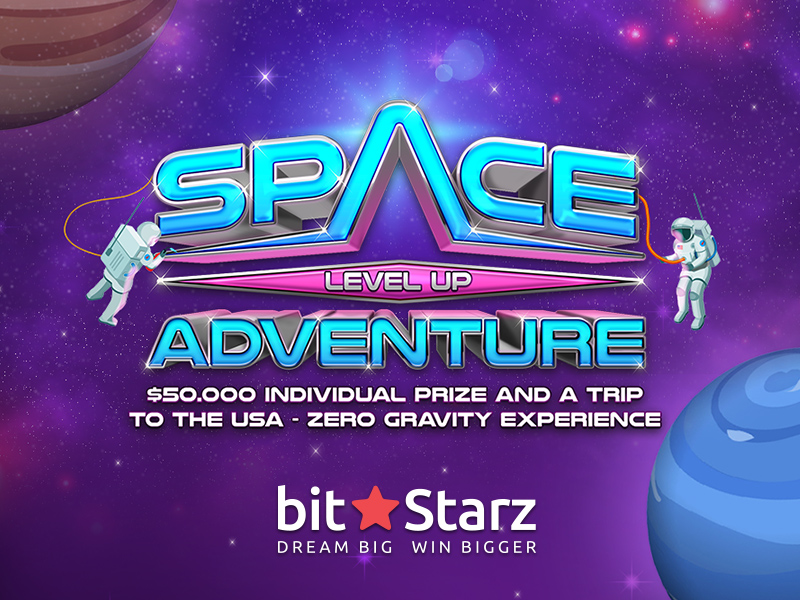 In a galaxy far, far away, there was an online casino like no other. Giving players a chance to win epic trips around the galaxy, tons of cash, the latest tech and, of course, cozy space adventure gear. To kick off the new year, BitStarz Casino is proud to announce the launch of its latest rocket-fuelled promotion Space Level Up Adventure!
There is an incredible Zero Gravity experience in the heart of the good ol' USA up for grabs, with €50,000 in individual prize pools, tons of super cool BitStarz merchandise, and even the latest MacBook Pro.
What are you waiting for? Read on to get the lowdown on how you can win all of this and much more!
Heading to the Edge of Space
When it comes to Space Level Up Adventure, the name of the game is, well, leveling up, with there being 40 fun-filled levels to go through. Each level presents a fresh challenge with new prizes to win, so keep on pushing if you want to win that Zero Gravity experience.
The first player to rocket to Level 40 will win tickets for two all the way to the United States. Once you're in the US, you will be whisked away by a private chauffeur to your luxurious hotel to rest before your big space adventure. You will have three nights of pure luxury courtesy of BitStarz, with return flights and transfers included as part of the prize.
Plenty of Goodies for Everyone
As you're making your way through the stunning adventure island map, you will be able to collect €50,000 in individual prize pools and a ton of BitStarz merch (including hoodies and backpacks) along the way. Every player can win €50,000, so it's well worth blasting through the levels just to scoop up some of this bonus money. BitStarz merchandise is legendary in casino circles, made of top-quality materials, next time you take a spacewalk you can do it in style.
3, 2, 1, Blast Off!
BitStarz Space Level Up Adventure is just beginning of what's going to be an epic 2020 at the world's leading cryptocurrency and fiat casino. Now is the time to get into your space gear and make your way to the launchpad.
Don't get left behind as we kick-off our most exciting year EVER, stay tuned to the BitStarz blog to be the first to find out about speed boosts weekends and learn the fastest ways to level up!
For more information on Space Level Up Adventure or anything else, BitStarz has to offer, get in contact with BitStarz Marketing Manager Srdjan Kapor at srdjan.kapor@bitstarz.com.
Press contact:
 Srdjan Kapor
Marketing Manager
Warren Buffett and TRON's Justin Sun Finally Meet for Charity Lunch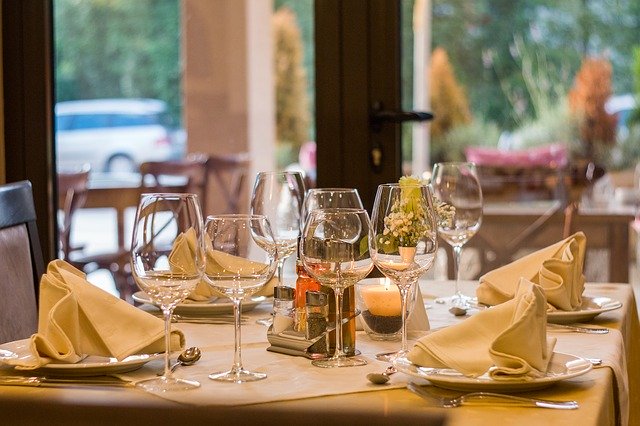 The creator and CEO of a cryptocurrency/decentralised project TRON, Justin Sun, has finally managed to meet with Warren Buffett over a charity lunch. The billionaire and chairman of Berkshire Hathaway has been in constant negotiations with Sun over a possible lunch but the two executives were constantly busy, which has resulted in numerous postponements.
According to Cointelegraph, the two of them decided to meet on January 23 in Nebraska. They were attending a private country club there, but it seems that they weren't the only ones who made it to the gathering. Some of the other guests who joined Sun and Buffett were Charlie Lee, the founder of Litecoin Foundation, Chris Lee, the CFO of Huobi, Helen Hai, the head of Binance Charity Foundation, and Yoni Assia, the CEO of eToro. 
Sun was rather excited about the event, claiming that it was 'really an honor' to meet Warren Buffett in person. Moreover, Sun stated that he was grateful for Buffett's vision, wisdom, and dinner. Finally, he said he would always remember pieces of advice Buffett provided him with when it comes to making a better ecosystem for Tron and doing business with partners in the world of blockchain.
Why Was This Luncheon Organised in the First Place?
Those who are not from the crypto…
Should You Invest in TRON in 2020?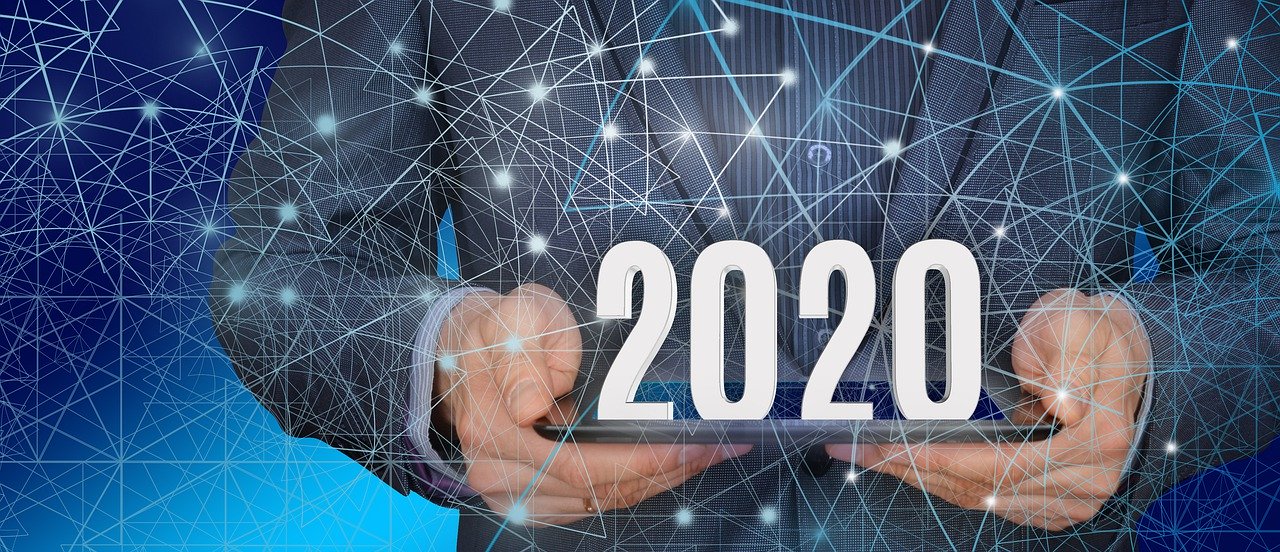 Although the idea of using cryptocurrencies and incorporating them into the modern world is not that new anymore, some people still don't have a clue about the many options cryptocurrencies offer. The majority of people probably know about Bitcoin, but there are many other cryptos that have evolved in recent years. One of them is TRON, founded in 2017 by Justin Sun, who managed to make it quite famous in one year's time.
If you are only getting started with Tron, you probably don't know much about this promising cryptocurrency. That's why we have done some digging for you and found all the predictions for TRON in 2020. 
In this text, we will list all the facts brought up by cryptocurrency experts, so that you can see for yourself if TRON is something you would like to invest in.
Advantages
Let's start with the positive aspects of TRON. There are several good things that indicate how successful this cryptocurrency could be in the future, as well as how much its users could benefit from it.
Great Team
As mentioned before, TRON was founded by Justin Sun, one of the most talented young people who got listed in the Forbes '30 Under 30' section. Continue Reading
5 reasons why you should use a brokerage exchange service to buy and convert cryptocurrencies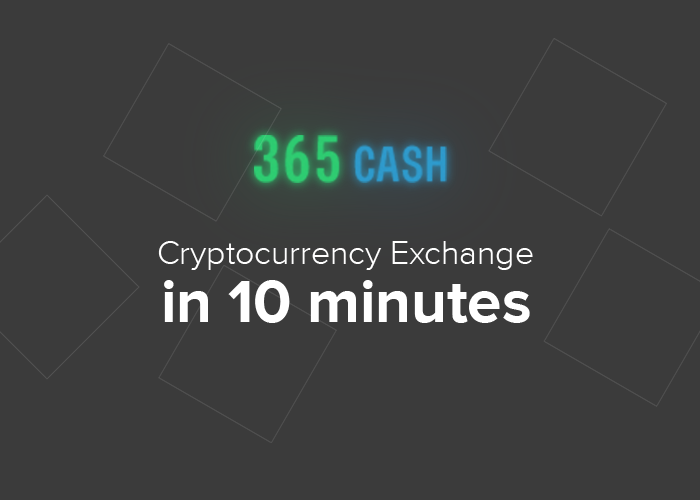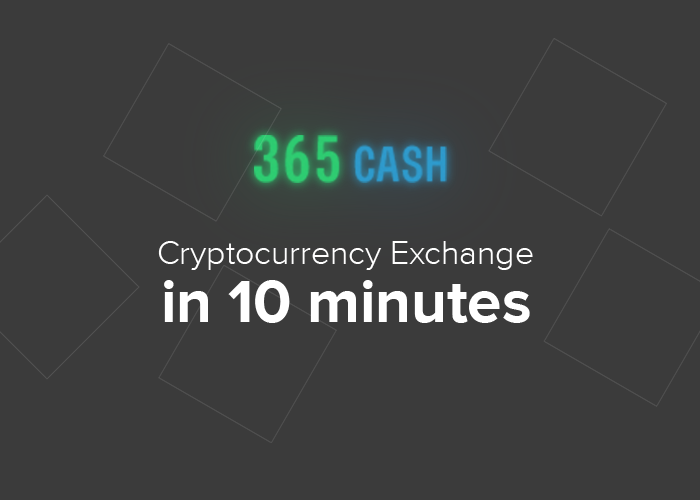 It is considered that the best place to buy cryptocurrencies exchanges. But this is a mistake. Let's think about why we don't buy fiat currencies on stock and currency exchanges or on the interbank market. Because it takes a lot of time, you need to have quite large amounts, and trading licenses are also a problem.
The situation is similar in the cryptocurrency market. Exchanges require a lengthy KYC verification process. the process of withdrawing funds through a merchant can take up to 5 banking days. It should also be remembered that before withdrawing funds, you must conduct trading operations. 
What are the advantages of the brokerage service 365Cash.co?
You don't need to go through a lengthy KYC verification process. This is a crucial aspect for those who worry about their anonymity. 
Low limits and fast execution of the exchange order. If you need a small amount quickly – 365Cash.co is the best choice.
The ability to use payment systems like Perfect Money, Payeer, AdvCash to buy cryptocurrencies at the market rate. Exchanges do not provide this opportunity.
Low commission. We do not charge customers a fixed fee for the exchange. We work at the market rate and are completely dependent on the spread.
Quick…