Why ZCash (ZEC) Is Heading to $10k
Back in mid-May, the Winklevoss Twins made the headlines for embracing ZCash (ZEC) as one of its major digital assets on their groundbreaking Gemini exchange. When the announcement was made, ZEC rallied in the market by showing a 45% increment in value. The coin made it to $357 in a matter of hours.
Further assessing the currently available digital assets on the Gemini platform, we find that the exchange currently has USD pairings for only Bitcoin (BTC), Ethereum and ZEC. There is also additional pairings of ETH/BTC, ZEC/BTC and ZEC/ETH with plans to onboard Litecoin in the coming days.
Another thing to note is that the exchange also provides custodial services for institutional investors thus giving ZEC the much-needed exposure to the firms on Wall Street. Custodial services provide a guarantee that all digital assets on the platform are stored by a licensed entity thus extinguishing any cybersecurity concerns. For an entity to be licensed in New York for custodial services, the proper due diligence and research have been done.
Another thing that makes the Gemini exchange attractive and appealing to institutional investors, is that all USD deposits are insured by the FDIC. The latter entity is the Federal Deposit Insurance Corporation that provides insurance for USD deposits in American banks. This means that once again, the funds of individual and institutional investors are safe and insured, further making Gemini more appealing.
Privacy as an Option
According to Tyler Winklevoss, CEO of Gemini, Zcash picked up on where Bitcoin left off in terms of providing the added privacy needed on the blockchain ledger. This aspect of privacy is a factor in crypto investing, was highlighted by the recently released Satis report. The report stated that in the next 5 to 10 years, crypto users will value privacy more than anything else. This will drive up the demand for privacy-centered coins such as Monero, Dash, ZCash, and Verge. When the demand increases, so shall the value of these assets.
A ten-year projection of the value of these privacy coins is provided below and from the Satis report.
$10,000 per ZEC in 10 Years
Going by the screenshot from the Satis Report, we see that ZEC is projected to be valued at $9,573 by 2028. This is a percentage increment of 6,177% from the value of $124 when the report was done. Checking the crypto-markets during the current bear market, we find that ZEC is valued at an even a lower price than the one quoted by the report.
ZCash Still a Bargain
ZEC is currently priced at $114 and using the above two factors of the Gemini exchange and the Satis report, we can conclude that it is still a bargain in the markets. There is also the additional factor that once institutional investors continue using the Gemini exchange, ZEC will be used as a base currency for trading with other digital assets.
In conclusion, in the near future, privacy in digital assets will be one reason to keep an eye out for ZCash and the list of other private coins quoted above. ZEC has the added benefit over the rest, of being the favorite digital asset on the Gemini exchange that is duly registered in New York. This means that the Wall Street firms are allowed by law, to transact with the firm led by the Winklevoss twins.
What do you think about the future of ZCash? Will it thrive to the levels predicted in the Satis report? Please let us know in the comment section below.
For the latest cryptocurrency news, join our Telegram!
Disclaimer: This article should not be taken as, and is not intended to provide, investment advice. Global Coin Report and/or its affiliates, employees, writers, and subcontractors are cryptocurrency investors and from time to time may or may not have holdings in some of the coins or tokens they cover. Please conduct your own thorough research before investing in any cryptocurrency and read our full disclaimer.
Image courtesy of barnyz via Flickr
A matter of time before TRON (TRX) achieves mass adoption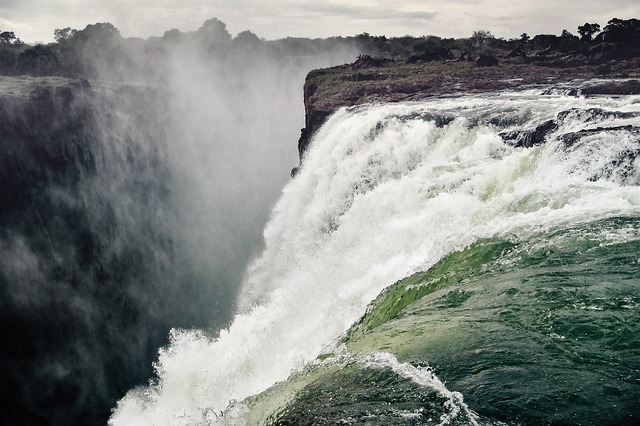 Tron (TRX) has all its eyes on decentralizing the internet, or rather content-sharing to ensure that creatives, artists, musicians, and authors can all release their content without the need of middle companies. As it seems, Tron's founder hopes that the coin will challenge the globe's major content providers like Facebook and YouTube.
The coin has undoubtedly made progress since its launch from a coin offering on the Ethereum ledger platform to now a native coin present on the official Tron Mainnet. If you think launching the independent MainNet is all Tron wanted to achieve, you are mistaken.
The aim is towards mass adoption as well as creating a decentralized web. Yeah, it is a  fact that in the past weeks TRX has experienced price declines, but currently, the cryptocurrency is riding 5.37% hike against the USD in the last 24 hours (remember most of the other top coins including Bitcoin are in red).
It's also continued succeeding in attaining quality listings such as the Bittrex (to name one of the most recent ones). Therefore, it seems as every step TRON makes is a sign of progress to make the decentralized web a reality.
How TRON (TRX) is Making Mass Adoption a Reality
The primary objective for TRON (TRX) is to create a decentralized web which will be a representation of the internet's next generation. Therefore, in making that a reality, the largest file-sharing platform, BitTorrent that has over 100M global…
Cardano (ADA) research manager meets with Brazil representatives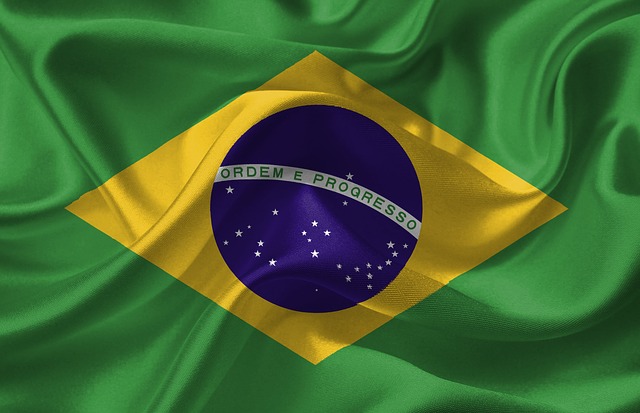 Cardano is one of the top crypto assets in the market today. With its visionary team, it has become robust in creating projects that not only benefit its blockchain but the world.
Its CEO, Charles Hoskinson, also the founder of IOHK, has also been focused on making sure Cardano's utility spreads across countries. It is important to know that IOHK, the team that has developed Cardano's blockchain was created in 2015.
IOHK is a reputable digital company that is poised in making use of peer-to-peer innovations to provide financial services to more than 3 billion people that don't really have access to them.
As part of the plans by the Cardano's team to provide great innovations for providing financial services to people worldwide, and empower countries across the world, Cardano's research manager, Mario Larangiera, met with Mario Borges, the President of the Brazilian National Council for Scientific and Technological Development (CNPq) in the Brazilian Embassy in Tokyo, in Japan, to talk about the future of Brazil.
Mario Larangiera tweeted on his Twitter page:
"Meeting with Mario Borges the president of the Brazilian National Council for Scientific and Technological Development (CNDq) in the Brazilian Embassy in Tokyo. In Japan but thinking about the future of Brazil."
Moving forward, it is important to note that Cardano is poised in making great systems for financial services of the world, and it is taking a wise approach with its collaborations.…
Hyperion-Stellar Partnership Finalized — Support For Stellar's Crypto Assets Trade About To Arrive
Hyperion and Stellar: A new partnership
According to a recent announcement by Global Blockchain Technologies Corp., it would seem that the known crypto exchange Hyperion has finally made an agreement with Stellar (XLM). The new partnership is to allow Stellar's own crypto assets to be traded on Hyperion's platform. This move is expected to significantly impact Stellar's price and spread awareness of the coin and its goal even further.
Hyperion uses an alternative trading system (ATS), which was licensed by the SEC. As a part of this arrangement, previously attained via investment in DBOT (Delaware Board of Trade), Hyperion has permission to also operate as a broker-dealer. It is also expected to become North America's first advanced security token exchange.
As many are already aware of, Stellar is a trading protocol that is used for issuing, exchanging, and transferring digital assets. It works with several other cryptocurrencies, but also with fiat currencies like the USD. Additionally, Stellar also works even with some commodity assets, like gold.
Stellar's goal is similar to that of Ripple, at least when it comes to enabling faster and better cross-border transactions. While Ripple focuses on providing its services to banks and financial institutions, Stellar aims to provide these services to individual investors. Thanks to this, Stellar has received a lot of attention and praise from individual investors, as the general interest in cryptocurrencies grew.
Why is this partnership important?
By joining Hyperion's…