Electroneum (ETN) rises by 32% amid the mobile remittance app beta launch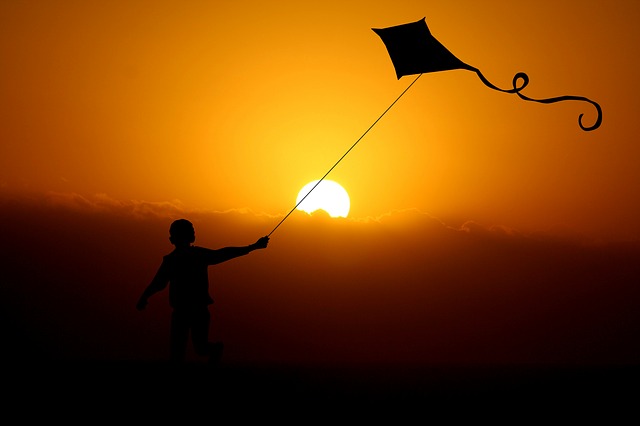 It's been more than ten months since the bear's hug has crushed the cryptocurrency markets. That's why it's refreshing to report on a blockchain project that is currently increasing in value. Ironically it's not only one of the big boys (Bitcoin, Ethereum, etc.) that are suddenly doing well. It's Electroneum (ETN).
Electroneum is a blockchain technology project which includes a digital asset called ETN. It's based on the idea of harnessing the power of mobility and combining it with the cryptographic technology that lies behind cryptocurrencies. In fact, mobility is so crucial in Electroneum that users mine coins using their mobile phones instead of computers or dedicated hardware, as it happens with other minable tokens.
Mobile micropayments are also at the heart of Electoneum's goals, and the project recently released its mobile payment application, in a beta-testing stage. And it seems to be working very well as testers report good news from all over the world about the way the app works and delivers the service it's supposed to do. All those good news are driving ETN's price up.
Just in the last 24 hours, ETN rose 32.38 percent in price – that much in a single day for a coin that's not even in the top 50 cryptocurrencies list, is a thing worth appreciating. It went from $0.005203 to $0.008962 in fewer than forty-eight hours. This coin is having a bullish run in a market in which most other assets have been going steadily down since last December (the scenario is different for them now too, though).
As I write this article, not only the token's price is rising but also the trading volume, and very dramatically at that. Interest in ETN has risen in such a way that volume has gone up by 216% (from 180k to 570k USD). The rise in both price and volume has happened over two days, which is a fantastic run and it came about as the app was released and the world began to notice it.
ETN, like most other tokens, is mainly pegged to Bitcoin as means of exchange. More than four-fifths of this asset's trade happen in Kucoin and Cryptopia. This could represent a change of status for ETN which up until now had been a marginal crypto coin that gathered little or no interest from most people in the community. 
This year, for instance, it lost 85% in value from the second to the third quarter. If you're interested in acquiring some ETN tokens, you don't even need to buy them; you can just install the app in your cell phone and mine them yourself.
April was the worse month for ETN. That's when it hit its lowest historical prices, but the rest of the year has not been that good as the token's value has kept fluctuating around its lowest known values. 
Some bad news prompted the market behavior as the Electroneum system experienced a DDoS (Distributed Denial of Service) attack in that month that caused the project to freeze the accounts of users and to withhold access to their funds while the team dealt with the offense. All those bad news are behind now, but the crypto market is not quick to forgive or forget this kind of event.
As Electroneum released the app's beta-version this very week, the project's Twitter feed became flooded with good comments from both individual and institutional users attesting the product's usefulness. 
Among all those tweets, an Egyptian merchant showed how to set the app up and use it to transact in the real world. Other testers in Reddit were able to transact between the US and Japan in only a few seconds. This is very impressive even by current fintech standards. And it's all done on mobile phones.
Richard Ells, the project's founder, and CEO had this to say in his blog about the launch: 
"Easy access for users was the first step and we've now had over 1m app installs and we're proud to say the Electroneum app has the same retention level as Instagram (®)!"
Electroneum boasts 1.6 (and increasingly every day) million users. If that's the case, it's already among the most-adopted cryptocurrency technologies in the world. By comparison, Steemit, which is a blockchain social media and content website has slightly more than a million users, but it's been on the market for much longer.
So keep an eye on Electroneum and ETN. It's showing promise and usefulness in real-world terms, and you'd be very hard-pressed to find any other coin that went up by 30% in a single day this year (except Ripple's XRP, of course).
For the latest cryptocurrency news, join our Telegram!
Disclaimer: This article should not be taken as, and is not intended to provide, investment advice. Global Coin Report and/or its affiliates, employees, writers, and subcontractors are cryptocurrency investors and from time to time may or may not have holdings in some of the coins or tokens they cover. The author is long Bitcoin. Please conduct your own thorough research before investing in any cryptocurrency and read our full disclaimer.
Image courtesy of PixaBay
XRP Continues to Struggle Despite the Bullish Market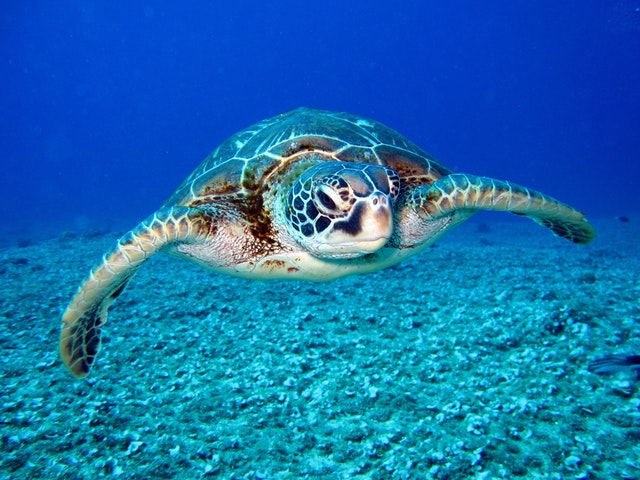 The crypto market, in general, has been seeing a rapid recovery for months now, especially when it comes to top coins. Bitcoin has already surpassed the levels it was seeing before the November 2018 market crash, with the current price of $6.852 at the time of writing.
However, the same is not true for XRP, the third largest cryptocurrency, which is still trading below its largest support. While its price did try to test the resistance at $0.312 several times in the past weeks, the coin saw a rejection each time it approached it. Combine this with the fact that XRP's price against the USD is trading within a descending triangle, and it is easy to understand why many investors are worried.
Is XRP about to start spiraling down?
XRP is a massive coin, despite the fact that its price is low. As such, it has a major impact on the market, and if it were to go down, it is likely that it would take a large portion of the market with it. As mentioned, Bitcoin itself is advancing rapidly. However, historically, such massive uptrends often lead to just as massive potential downtrends.
As things are now, many expect it to come once BTC hits $7,000. However, many are looking for other unfortunate events that might trigger a massive sell-off. Experts have been warning that events…
Justin Sun Bullish On TRX and BTT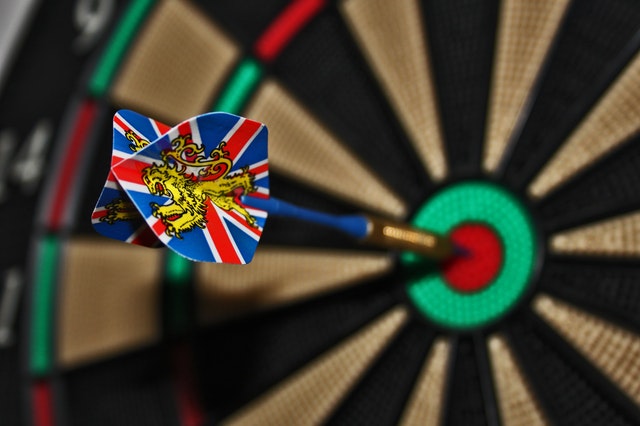 While TRON (TRX) managed to become one of the most popular projects in the crypto history, the coin itself has been in and out of the list of 10 largest cryptos by market cap several times by now. Recently, it got pushed out of the list once again, although not very far. After briefly holding the 10th spot, it got replaced by Cardano (ADA) which is, similarly to TRON, yet another challenger to Ethereum.
Meanwhile, TRON's founder and CEO, Justin Sun, appears not to be worried about the current situation. In fact, he recently stated that he believes TRON will climb back up among the top 10 coins within a month. However, he gave another prediction, and this one appears to be quite bold.
Justin Sun's TRX and BTT predictions
According to Sun, another cryptocurrency that recently joined the TRON ecosystem, BitTorrent (BTT), will soon see a massive surge which will bring it among the top 30 coins. Sun predicts that this will happen at some point during Q2 of this year.
#TRON will be back to Top 10 in June! #BitTorrent will be Top 30 in Q2! Let's wait and see! #BTT $BTT $TRX #TRX

— Justin Sun (@justinsuntron) May 7, 2019
Of course, Sun's bullishness when it comes…
Top 4 Cryptocurrencies That You Won't Find Among the 100 Largest Coins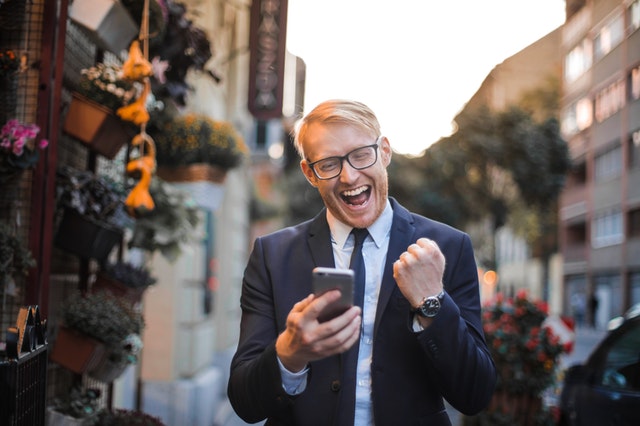 Cryptocurrency investors are always on the lookout for the best investment opportunities, and as such, they follow closely what happens with the smaller coins, as well as the largest. A lot of people have a general rule to only invest in the largest, and well-established cryptocurrencies. This is a good rule that can allow them to avoid scams and increase their chances of getting a decent profit.
However, there are investors who are ready to take the necessary risks in order to become early adopters of future stars of the crypto space. The space is alive, and the top 100 list constantly changes. Even the list of top 10 largest cryptos looks a lot different today than it did a few years ago. Sure, some coins are the same, but they are in the minority.
With all that in mind, we will now take a look at top 4 cryptocurrencies that are not even among the 100 largest coins — but they do seem to have the potential to change that in the future.
Kin (KIN)
As mentioned, coins enter and leave the list of top 100 largest cryptos all the time, and KIN is a perfect example of this. The coin currently has a market cap of $35.98 million, and it ranks as the 120th largest coin at the moment. However, the coin did not sink because…