Winklevoss Twins Eyeing Litecoin for Gemini Exchange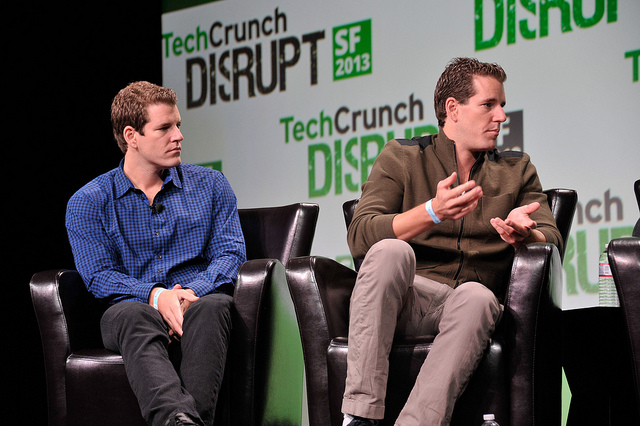 Litecoin is gaining traction as one of the major cryptocurrencies on the market. Where Bitcoin has dominated the digital currency landscape, Ethereum is the same for smart contracts. However, Litecoin's strong advantages compared with Bitcoin have made them a near parallel option. As exchanges expand and increase their offerings beyond the big two, Litecoin is almost always in the running for initial product offerings. Recent announcements by the Winklevoss Twins have suggested that the two are actively seeking to include Litecoin in their Gemini exchange. This is a major triumph for the cryptocurrency referred to as 'The Silver to Bitcoin's Gold.'
Litecoin's Exchange Proliferation
Although technically an altcoin, Litecoin has repeatedly proven that they have the ability and the desire to compete with the major blockchains. It is still surprisingly difficult to purchase cryptocurrency directly with fiat. Most gateways focus on Bitcoin, but Litecoin has racked up a considerable amount of LTC/USD trading pair locations. Major exchange Kraken offers a direct fiat exchange for Litecoin, as does Bitfinex. While these are significant options, they still pale in comparison to the key gateway; Coinbase.
Above all other exchanges, Coinbase is the easiest to use and the highest volume for direct fiat exchanges. They offer only four cryptocurrencies; Bitcoin, Ethereum, Bitcoin Cash and Litecoin. Due to their ease of use, Coinbase is the choice of most new investors. All inter-currency trading happens on sister site GDAX. Even the slightest rumor of addition to Coinbase can cause a currency's value to skyrocket. That Litecoin is available on this site is a major feather in their cap.
The Gemini Exchange
As one of a select few cryptocurrency related businesses legally operating in New York, Gemini is an up and coming fiat gateway. Their slick presentation and ease of use are easily competitive against Coinbase. Further, the work that Gemini has put into obtaining licenses and certifications makes them one of the most reputable exchanges on the market. It helps that the owners and operators of Gemini are the vaunted Winklevoss Twins – known for a multitude of successful tech-based projects.
During recent interviews, the Winklevoss Twins have stated that they hope to introduce new coins to their exchange. When further questioned, they added that their immediate focus is on coins within the Satoshi family – Litecoin and Bitcoin Cash. This would open up new avenues for the futures offered by CBOE Global Markets, which operate exclusively with prices backed by Gemini. Obviously, this would also have a huge effect on the valuation of Litecoin itself.
Greater Adoption of Litecoin
Litecoin is in the middle of a marketing blitz. They have announced two separate products that seek to bring Litecoin use into the real world – LitePay and LitePal. LitePay's recent release has hit a roadblock in the face of the recent cryptocurrency rejection by major credit card companies. However, it still provides the ability for merchants to fully integrate Litecoin transactions into their business. LitePal's release is scheduled for later this year and will create a digital landscape for Litecoin use that operates in a similar fashion to Paypal.
If Litecoin continues to be adopted by large exchanges, we may see the overtaking of Bitcoin Cash's market cap. This event is dubbed 'The Flappening' by the founder of Litecoin. This is a play on 'The Flippening' that investors anticipate happening between Bitcoin and Ethereum. While we are still quite some distance from this occurring, the array of positive news gives the idea a lot of credibility.
Crypto Quicksilver
The 'Silver' cryptocurrency has a bright future ahead of it. The low transaction fees and rapid processing already give Litecoin a massive edge over the competition on Coinbase. Users may buy into Ethereum or Bitcoin, but the smarter investors don't leave the exchange using these coins. The ability to trade ETH and BTC for Litecoin on Coinbase's GDAX exchange severely reduces the fees associated with funding an exchange account.
The same will almost certainly be true of Gemini if they do decide to add the upstart digital currency. Should we see Litecoin futures as a part of Gemini's futures agreement, that will further increase its value? The propensity towards crypto index funds is also a potential positive, as any fund will include the major currencies – of which Litecoin is one of the best.
We will be updating our subscribers as soon as we know more. For the latest on LTC, sign up below!
Disclaimer: This article should not be taken as, and is not intended to provide, investment advice. Global Coin Report and/or its affiliates, employees, writers, and subcontractors are cryptocurrency investors and from time to time may or may not have holdings in some of the coins or tokens they cover. Please conduct your own thorough research before investing in any cryptocurrency. Please conduct your own thorough research before investing in any cryptocurrency and read our full disclaimer.
Image courtesy of TechCrunch via Flickr
We know what the Institutions are saying, but what are they doing?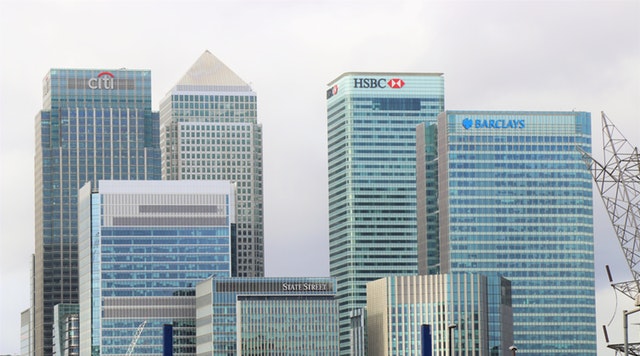 Many of us hear that institutions are buying tons of BTC, XRP, and other top 20 cryptocurrencies.  The thing is how much truth really is there to that when we cannot even see the market moving in any direction other than on a downtrend. Right now, many do not know this but there is the OTC or the over the counter exchanges that exist. These exchanges like OTC trading desks do the trades off the market hense over the counter. This means that it functions in the same way the black market functions as when you sell these items it is essentially off the books so to speak.
Why does all this matter? Have any of you seen this VIDEO with Tekka Tiwari. Here he explains what I love to say as listening with your eyes. He goes on to show how Wall Street legally manipulates the market, they throw out in the media and go into the limelight and bash the said stocks, or bitcoin. The result is that of them falling drastically as many panic sell the asset. While everyone is selling off tons of their assets when it gets close to the bottom, similar to where cryptocurrency is currently they buy it in droves. He explains how this is exactly what happened in the…
Why Is Coinbase Stalling With XRP?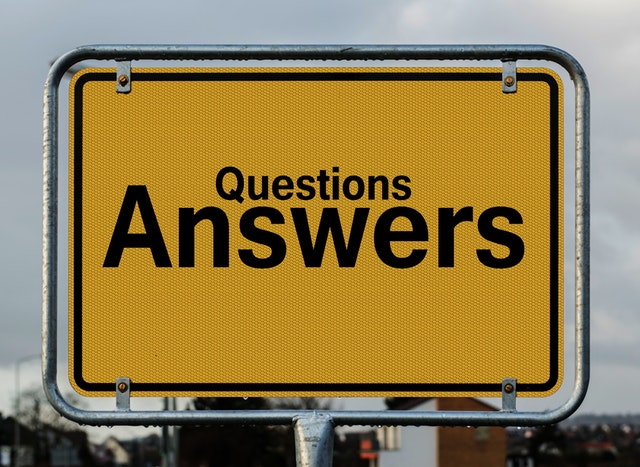 For a cryptocurrency project, getting their coin to Coinbase is one of their biggest goals. However, the popular exchange has become infamous over the years for only accepting a handful of top-ranking coins, while other ones were deemed unsafe for listing for various reasons. In the first half of 2018, however, Coinbase decided to distance itself from this old way of looking at things, and it has even announced that it will look into numerous altcoins, in order to locate and list the best among them.
Since then, the exchange has kept its word, and while it did not add dozens of new coins, they still did open up to a few projects, such as 0x and even Zcash.
However, for all this time, there was no mention of XRP, a cryptocurrency formerly known as Ripple, which is currently the second largest coin by market cap. Despite high demand, constant requests, and alike — Coinbase did not even consider adding XRP.
That is, until several days ago, when numerous reports of Coinbase considering another group of altcoins emerged. While the XRP community was very excited to see XRP listed as a candidate for a potential listing, many believe that it is still not going to happen.
Why Coinbase doesn't want to add XRP?
As mentioned, the XRP community has been asking for the addition of XRP for…
Why 2019 Will Be A Big Year For Crypto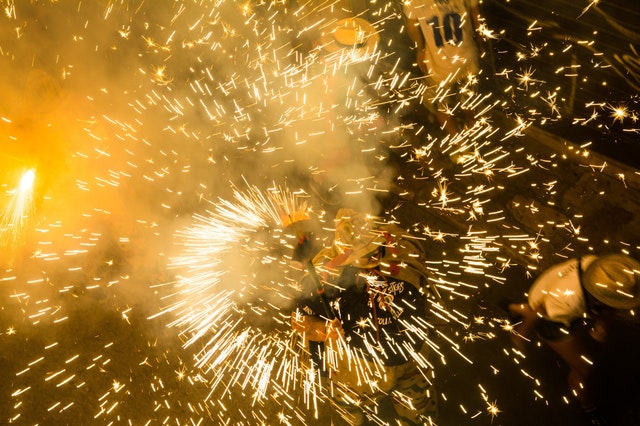 As 2018 is getting close to its end, a lot of crypto investors are turning their gaze towards the future. Considering the crypto bearish trend that has dominated this entire year, not to mention two big market crashes, it is of no surprise that everyone is more than ready to leave these harsh events behind.
However, a few questions still remain unanswered — what to expect in 2019? Is the situation going to change, or will there be just more of the same? Is investing now, when the prices are low, a good idea? These are the issues on every investor's mind right now.
What to expect in 2019 in terms of crypto value?
Understandably, after a year such as 2018, expectations of the future are quite high. The crypto scene is still in its infancy, as many analysts have stated numerous times. Add a few more issues, such as regulatory uncertainty, mistrust coming from institutional investors, and constant hacks, scams, and theft that have been a significant factor in this and previous years, and it's no wonder that the market keeps crashing.
However, there is more to it than that. Due to high volatility and no real control over cryptocurrencies, a massive bull run of 2017 brought cryptos to heights that were not supposed to be reached that early. Because of that, some analysts claim that, what…