4 Popular Cryptos Performance After the November Market Crash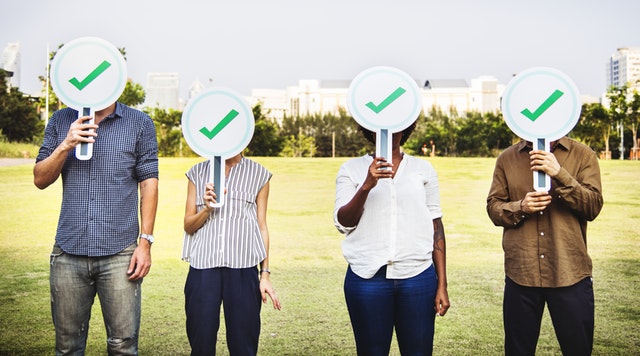 After the recent market crash that started in mid-November, the market is showing the first signs of recovery, as investors are once again starting to buy cryptos. The market cap is currently just above $130 billion in total, which is a significant increase from this year's lowest point of $115.1 billion.
However, the full recovery that many are expecting and predicting will likely take a longer period of time, as the change from the downtrend to an uptrend cannot be achieved overnight. Experts expect that the process of building a proper basis for an uptrend will likely take several weeks, during which coins will neither be at the bottom nor actually rising. However, investors are still interested in how some of their favorite coins are performing.
Bitcoin (BTC)
This was arguably the worst November that Bitcoin has experienced in at least seven years, with its price dropping once again by more than a third. This is a massive fall that came within only two short weeks, which shows that bulls were selling it rapidly. Many are currently wondering whether the coin will make another comeback, or if it will simply continue to sink.
While the coin is currently still well above $4,000, it is believed that its first support zone lies at some point between $3,000 and $3,500. In other words, it is unlikely that BTC will sink lower than this, even if its current price doesn't hold. If it does happen, however, the next lowest level believed to be a stable bottom is at $1,752, although this is very unlikely to happen.
Bitcoin's previous critical support zone was at $5,900, and violating it so suddenly usually means that the price will jump back up at some point. So far, the coin has seen lows previously observed as far back as in 2015, and while there are signs of recovery, a lot more needs to happen in order to confirm that the coin has found a new bottom.
Ethereum (ETH)
Ethereum has officially started working towards bringing a new upgrade known as Ethereum 1x. The upgrade is expected to improve the usability of the ETH network, and the early predictions say that it might arrive by June 2019. Ethereum's co-founder, Vitalik Buterin, also made headlines several days ago by receiving an honorary doctorate from Switzerland's oldest university, the University of Basel.
The doctorate was given to him for outstanding achievements in the field of cryptocurrencies, smart contracts, and institutional design.
As for Ethereum's recent performance, the coin looked promising in mid-2018, although this has changed since then, and the coin even lost its rank of the second largest crypto multiple times. Each time, it was overtaken by XRP, and while at first it ETH managed to regain its position, XRP eventually managed to overtake it permanently.
Bulls are currently doing everything in their power to keep ETH above $100, and the coin's current price is $113.36 per unit. Many experts believe that the coin will soon bounce back. Its resistance levels are believed to be at $136.12 and $167.32. On the other hand, if the coin sinks once again, it is expected that it might continue to fall down to $66.
Litecoin (LTC)
A lot of people have lost their faith/interest in Litecoin, and do not expect its price to be able to hold. Despite this, the coin still has quite a number of supporters who believe that the fall is the best opportunity to buy before the surge arrives.
It is true that recent months were very damaging for Litecoin's price, and even now, bulls are trying to prevent the coin from falling below $28. However, LTC has not had a noteworthy uptrend since April 2018. The coin has been oversold as well, so the possibility of a bounce still exists, and it is estimated that the first resistance level awaits at $47,246. However, in case of a further drop, two support levels are believed to be at $28 and $19.752.
TRON (TRX)
TRON has also managed to make a move against Ethereum, only in a different way than XRP. Where XRP took over Ethereum by market cap, TRON became the most popular dApp platform in the world. In addition, TRON also announced the addition of privacy features in early 2019.
As for right now, TRON also dropped below what was believed to be its bottom. For months, the coin balanced between $0.01587681 and $0.02815521, only to drop to a new low of $0.014519. While it is believed that the target of the breakdown was much lower than this (likely at $0.00844479), the bulls managed to keep the coin from reaching it. Now, the old support level became a resistance level, and a rally is expected to come soon.
However, this will only happen if the coin breaks the next resistance level as well, and exceed the price of $0.02815521.
For the latest cryptocurrency news, join our Telegram!
Disclaimer: This article should not be taken as, and is not intended to provide, investment advice. Global Coin Report and/or its affiliates, employees, writers, and subcontractors are cryptocurrency investors and from time to time may or may not have holdings in some of the coins or tokens they cover. Please conduct your own thorough research before investing in any cryptocurrency and read our full disclaimer.
Image courtesy of Pexels
SEC Postpones Bitcoin ETF Decision Once Again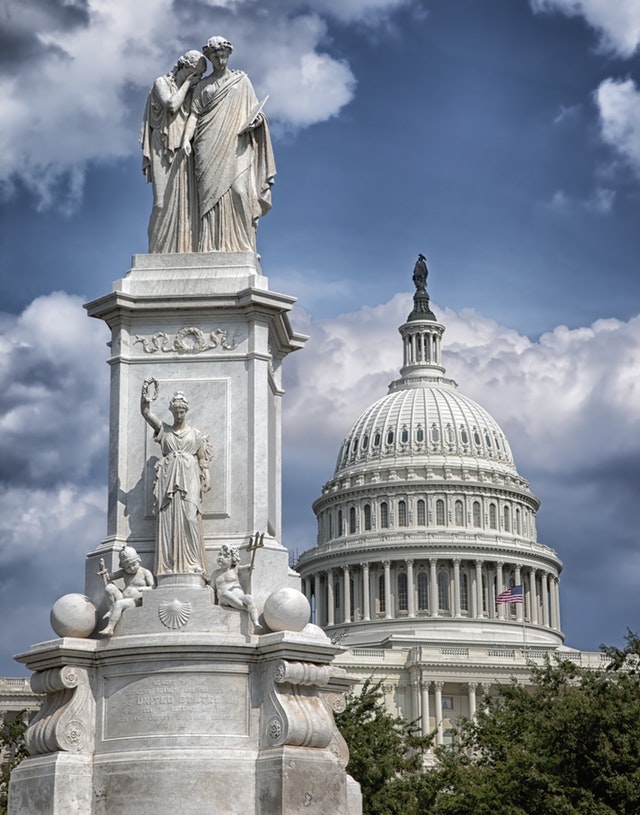 The new announcement by the US SEC (Securities and Exchange Commission) states that the decision regarding the potential approval of several applications for a Bitcoin ETF (exchange-traded funds) is once again postponed. This time, the SEC declared that the decision will be made by February 27th, 2019.
The application requesting that VanExk SolidX BTC fund get s listed on Cboe BZx Exchange that was published on July 2nd needs to be given order by the commission within 180 days. Originally, the deadline for doing so was December 29th. However, the SEC decided to extend the period for another 60 days, effectively moving it to February 27th.
The SEC stated that designating a longer period for making a decision was found appropriate, as more time is needed in order to properly consider the rule change.
Cryptocurrencies need a sufficient monitoring mechanism, claims SEC chairman
Recent reports claim that the SEC received over 1,600 comments after requesting the public opinion regarding the ETF applications issue. In the past, the SEC rejected many such applications, some of which were even submitted by SolidX itself. In addition, they also rejected the applications submitted by Gemini, the exchange owned by Winklevoss twins. Brothers were attempting to gain ETF approval ever since 2013, although to no avail.
Other applications were also submitted by Direxion, ProShares, as well as GraniteShares. The SEC rejected them…
TRON (TRX) Back In The Crypto Top 10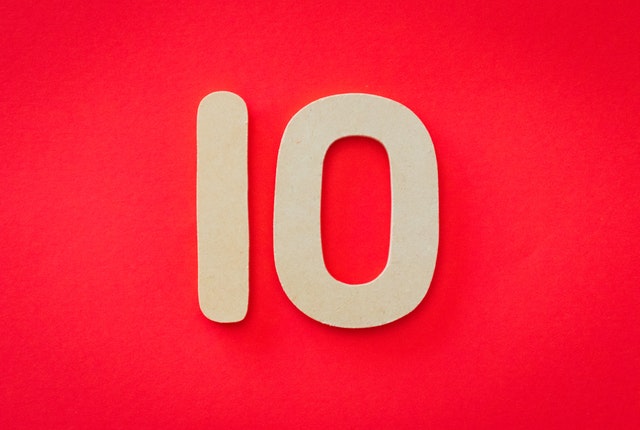 For three weeks now, the crypto market was in a free fall. There was one moment when it seemed like the coins are finally bouncing back, and Bitcoin managed to climb back to $4,200. However, this uptrend was only temporary, and the coins dropped once again as December started.
Not a lot of coins are doing well these days, and almost every single one is trading in the red. Bitcoin is currently priced at $3,864, and the total market cap of the crypto space is barely over $123 billion. As expected by many, the bearish trend is still active, and seemingly at full strength. However, there are a few coins in the vast crypto space that are actually managing to grow in these unfriendly conditions, with the most notable one being TRON.
TRON on the rise
At the time of writing, TRON is also trading in the red. Although, only hours ago, this was not the case. Even now, TRX is losing only around 0.50% of its value, while all other coins around it are dropping by 4-5% on average.
TRON's increase, while it lasted, was not big. However, considering the current state of the market, it was easily enough for the coin to make a big step, and actually improve its position on the list of largest cryptos. After months of waiting at the 11th spot,…
MobileGo (MGO) – An Internet Gaming Pioneer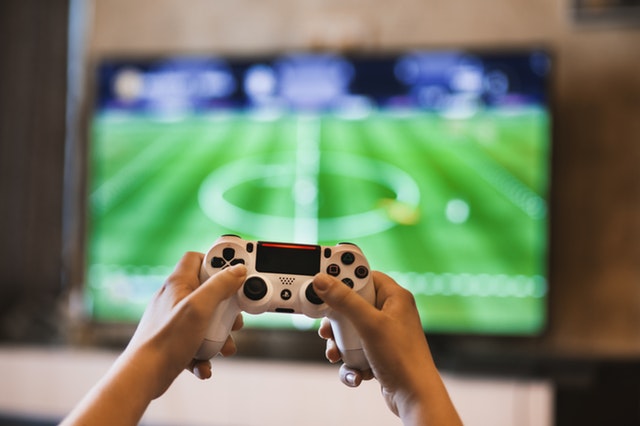 Although I love trading cryptocurrencies as much as anyone, I'm far more interested in analyzing the impact that blockchain technology can have on the business landscape.  After all, blockchain's potential was the main catalyst behind the surge in trading volume last year.  While many industries will be forever changed through blockchain applications, the gaming industry will be the focus of this article.
The first thing my parents would think of upon hearing the word "gaming" is Nintendo.  And while video games do make up a considerable percentage of gaming sales, the industry has grown far beyond that.  Several years ago, ESPN aired an episode of E:60 that went inside the world of professional video game competitions.  One team, Dota2, was on a quest for a piece of an $18.4 million tournament prize pool.  Yes, $18.4 million for people who play games.  Since then, the industry has grown beyond anyone's wildest imagination.  And one company, MobileGo, appears to be taking full advantage of that opportunity.
MobileGo's MGO token is an Ethereum based ERC223 token that was developed to usher in a new era in the world of internet gaming.  The company's main goal is to turn MGO into the world's leading currency for the more than 2.6 billion gamers that currently exist.  It is expected that mass adoption will occur as game developers continue to grow their…