Bitcoin in 2020: What to Expect from BTC Value in the Future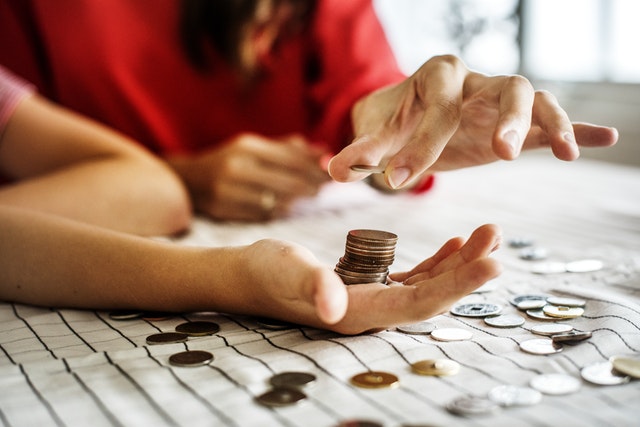 Bitcoin has had its second major crash this year, and its current price is only a fraction of this year's all-time high. While a lot of investors expected the end of 2018 to bring the end of the bear market and allow BTC to reach new heights, it doesn't seem likely that his will be the case. Even so, investors continue looking into the future, only slightly bothered by the current drawback.
Many of them remain convinced that this is not the end of Bitcoin, and that it will rise again, just as it did every time in the last 10 years. With that in mind, many are wondering what to expect in the next year or two? Predicting the price is never easy nor accurate, and the further we go into the future, the less accurate these predictions can be.
Even so, 2020 is seen by many as a big and important year, the end of the second decade of the 21st century, which is why many are interested in experts' opinions what this might mean for crypto. This is why we have collected the best-educated guesses of some of the biggest names in crypto, finance, and technology.
1. Tom Lee
Tom Lee is head of research and a co-founder of a crypto research company called Fundstrat Global Advisors. According to his earlier predictions, he stated that Bitcoin will hit $25,000 by the end of 2018. Of course, this was before the bear market and the second market crash of this year caused all this damage.
His later predictions stated that BTC can still hit at least $15,000 per coin by the year's end. Lee has also had numerous live TV appearances where he discussed Bitcoin and its price. He also talked about creating an index that would track Bitcoin's price. all in all, Lee is one of the most respected figures in the crypto industry, which is why his opinion is held to a very high regard. As for his thoughts on Bitcoin in 2020, a chart analysis based on BTC price movement throughout its history had him convinced that BTC will hit the value of $91,000.
2. John McAfee
John McAfee is a name known around the world, mostly for his McAfee antivirus, however, in recent years, he also became involved in the crypto industry. His interesting background and unexpected price predictions brought him to the attention of the entire community, and he used it to make a profit by promoting ICOs. He also revealed that he charges over $100,000 for price predictions and that a lot of crypto projects are more than willing to pay this price to get them.
His price predictions were often stretched as far as possible, which is seen is his last year's prediction that BTC will hit $500,000 per coin in 2020. Despite the fact that many have seen this prediction as unlikely even then, he recently moved it even further up, stating that he expects Bitcoin to reach $1 million per coin.
Of course, these predictions are not just guesses, and he has based them on a special price model that he has created himself. The same price model predicted that BTC will reach $5,000 by the end of 2017. At the time when he made this prediction, a feat like that seemed impossible. As we know now, BTC grew to be four times that size.
Of course, this would also mean that the total market cap would skyrocket as well, possibly hitting as much as $15 trillion.
Of course, some of his predictions were wrong in the opposite way too. One of those included the prediction that BTC will return to its price of $15,000 per coin in June 2018, which clearly, did not happen. Because of this, most people are now taking his words with a grain of salt. However. McAfee remains one of biggest BTC bulls out there, and there is no doubt that a lot of investors would like his predictions to come true.
3. Fran Strajnar
Strajnar is a CEO of Brave New Coin and has predicted that Bitcoin can easily hit $200,000 by 2020. The reason for this is a rapid rate of adoption of the number one currency, as well as its altcoins. Strajnar claims that more users are developing an interest in BTC all the time, meaning that the network is growing. Additional wallets are being created all the time, and the same is true for various apps and dApps. Strajnar expects that this will continue, and that usage increase will eventually bring BTC to a much higher value.
4. Osato Avan-Nomayo
Osato Avan Nomayo is a well-known Bitcoin analyst that has predicted that the mining reward will drop to 6.25 BTC by 2020. Bitcoin mining rewards are known for getting cut in half when a certain number of blocks has been mined, and this has already happened twice so far. The first halvation was in 2012 when BTC rewards dropped from 50 BTC to 25 BTC. Then, in 2016, the same happened again, and BTC rewards dropped from 25 coins to only 12.5, which is the amount of BTC that miners receive today.
Now, Osato believes that 2020 will be the time when the next halving will occur, as it seems to be happening after every four years. However, after every halving, BTC prices surged, and while Osato never gave a specific prediction, the price that the analyst expects is higher than $20,000.
For the latest cryptocurrency news, join our Telegram!
Disclaimer: This article should not be taken as, and is not intended to provide, investment advice. Global Coin Report and/or its affiliates, employees, writers, and subcontractors are cryptocurrency investors and from time to time may or may not have holdings in some of the coins or tokens they cover. Please conduct your own thorough research before investing in any cryptocurrency and read our full disclaimer.
Image courtesy of Pexels
Top Bitcoin Predictions that are Coming True Right Now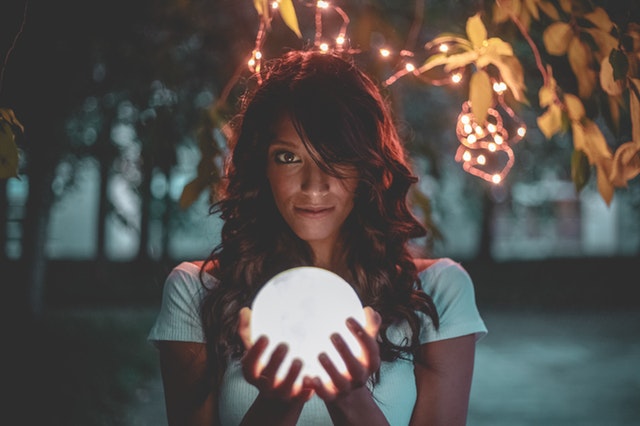 2018 was not a good year for any cryptocurrency in terms of price, and especially not for Bitcoin. While there are many coins that lost a lot higher percentage of their price, no other coin lost as much in terms of value alone. After the market crashed in January 2018, Bitcoin lost over 80% of its value over time. While some coins lost more, over 90%, Bitcoin's loss resulted in nearly $17,000 per coin.
However, while the last year was the worst in crypto history, a lot of investors, analysts, experts, and even crypto enthusiasts still held on to hope that bright times will return. This belief inspired numerous predictions, and while some were unrealistic, there is a number of others that were still in the realm of possibility.
Well, 2019 arrived, and while the start of the year still felt a tight bearish grip over the market, things appear to be taking a positive turn. So much so, in fact, that some of the positive predictions are starting to come true. Here are a few of them which can be observed right now.
Bitcoin's price will grow again
After the market crashed in early 2018, many were still confident in the Bitcoin's price, not even bothering to question whether or not the coin's drop will stop at a decent price and start growing once more. However,…
When Might Bitcoin See Another Rally?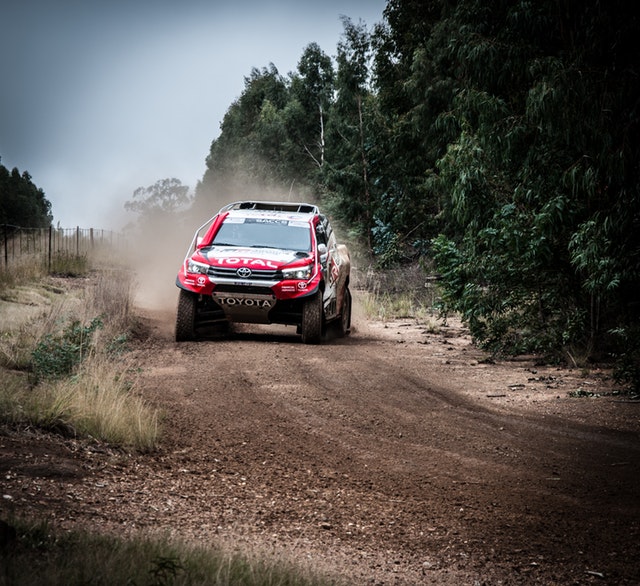 It appears that the time has come and that the crypto market is finally ready to shake off the bears, and start a new rally that will restore the coins' prices. Bitcoin investors are particularly impatient right now, as the coin shows clear signs that it wants to grow, although one big resistance stands in its way.
At the time of writing, Bitcoin is struggling with overcoming the price of $4,000, constantly approaching it only to be brought back down. It did manage to break the resistance a few times now, although a correction followed nearly immediately, preventing the coin from breaking free, and confusing the investors who are wondering whether to buy, sell, or HODL.
Judging from its performance in the past, Bitcoin has the potential to reach at least $20,000, possibly more. Every time the coin hit the all-time high in the past, it was brought back down, only to rise even further during the next rally. If this happens again, its price may exceed $20,000, maybe even during 2019.
However, if we take a look at what is currently going on, some might say that this is unlikely, and for several reasons. One of them is the fact that the interest in Bitcoin has dropped, mainly because trading it is not making as much money as it used to. In addition, the investors' attention…
What Caused So Many Investors to Turn to Bitcoin in 2017?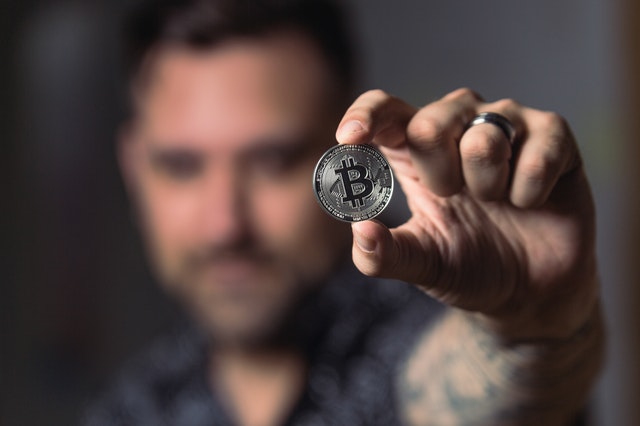 Bitcoin (BTC) has been growing increasingly popular in recent years, especially in the last two. About five weeks ago, the coin celebrated its 10th birthday, however, while it has been an entire decade of its existence, it was basically unknown to anyone who is not a particularly interested in new technologies. This all changed in 2017, when Bitcoin's price skyrocketed from $1,000 to $20,000, making it the biggest trend of the year.
Suddenly, the entire world heard of its name, and cryptocurrencies finally got their place under the spotlight. Investors continued to arrive at the crypto space, cash was flowing, hundreds of new coins emerged, and more optimistic analysts predicted Bitcoin's price going even higher, potentially reaching $50,000, $100,000, and more.
However, as we know today, it was not to last. 2018 was barely a few weeks in when the market crashed, the prices started dropping, and investors started selling. The profits were quickly lost for anyone who did not cash out in time, and these days, Bitcoin's price sits at around $3,812. The crash reminded everyone that cryptocurrencies remain as volatile as ever and that they still pose a risk for investors. But, people already knew this, so why did they invest in the first place?
Bitcoin is alluring
The first thing…