Is CCRB's New App The Latest Big Shot In E-Tail And Mobile Mining?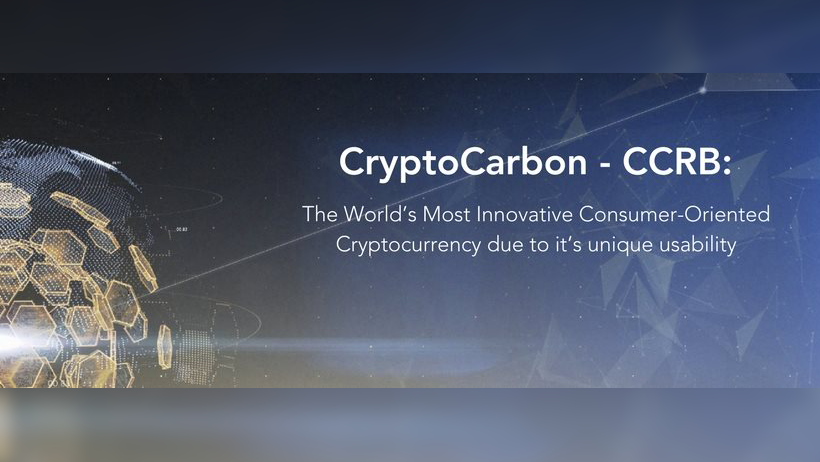 CCRB to launch a dedicated consumer-oriented app allowing users to Shop, Trade, and Earn. While companies like Coinbase with their e Gift cards are just about to knock the doors of this multi-billion dollar market, CCRB has already unlocked a host of opportunities for thousands of consumers from all across the world – including mining through their mobile device. 
Cryptocarbon, a UK based, consumer-driven Blockchain venture is proud to announce the launch of its power-packed CCRB App. The new Crypto Carbon App is particularly designed for crypto lovers all across the globe – it allows users to shop with 100% payments made in cryptocurrency – there is no getting a new card or paying in fiat. The new app is loaded with features as it also allows users to swap between 6 major cryptocurrencies and allows for crypto mining right from their mobile devices.
The cryptocarbon platform is exclusive and unique as it genuinely allows its users to make valid purchases from over 35,000 partner outlets spread across 200 countries using their crypto assets. The exciting new app is a promising development. Big names like Coinbase are coming with typical eGift cards to allow crypto users to directly use their crypto assets to purchase limited products at select retail stores. The team is already working on an advanced version of the app – CCRBXPRO. The pro version will have added features and functionality.
While CCRB already acquired a good number of users and is continuously developing their infrastructure, they are also expanding their network by partnering with new stores and retail outlets. Today, most of the shopping has shifted online, and with Blockchain redefining the shape of the Fintech industry it wouldn't be an exaggeration to say that soon all online purchase ecosystems will be looking forward to integrating their platforms with the revolutionary technology. However, CCRB already successfully pioneered the market by allowing users to shop, earn "crypto backs," and also use the CCRB tokens for peer to peer fund transfer and exchange.
The new CCRB app already created a buzz; not only to consumers but also bigger Blockchain projects are observing these new developments. Given the current trends of how e-tail industry is emerging as a hot favorite of several big billion dollar blockchain projects, chances are CCRB enters into a partnership given the fact that they have a significant user-base and with active members already making purchases through their platform.
When asked about the new developments and whether they are open to partnerships to expand the functionality and reachability of their ecosystem further, CCRB, CEO Subhash Manuel, an Oxford Alumni said:
"We have been doing good so far, and CCRB is more than just a consumer-oriented shopping platform. Unlike anything else, we offer a comprehensive solution as users not only spend their cryptocurrencies to get products of their choice irrespective of their geographical location, they also make significant savings in the process. However, if we see that we can provide better solutions by sharing or exchange of technology and expertise, our team is always open to anything that is in the best interest of our users."
The CCRB App is designed to bring all major functions of the existing CCRB platform in one place. Users will be able to order products from partner outlets, exchange their CCRB tokens for other cryptocurrencies and will also keep track of their spending while earning from "Cryptobacks." Cryptoback, unlike traditional cashback offered by financial intermediaries and E-tail platforms, are directly and instantly credited to a user's account depending upon the amount of CCRB tokens spent to make a purchase. Currently,  users get to spend their CCRB tokens at 35,000 partner outlets that offer a range of products and services including airline tickets, mobile recharge, merchandise and electronics, and more.
In addition, CCRB recognizes the importance of mining crypto. Through the innovative platform, CCRB was able to resolve energy consumption issues by implementing a "Proof of Spending Protocol – POSp" (Patent App No: GB1719487.9). This makes it more convenient and easier for miners to mine through the comforts of their mobile devices.
CCRB is unique since even as new ideas are floating around attempting to tap into the booming e-tail industry for cryptocurrency users, they always make it more difficult and expensive to perform online purchases. The market price of CCRB tokens may witness an upward surge as the new app will consolidate its user base and consequently increase the number of daily transactions on their platform. After their vibrant launch last year, and with all these new developments, CCRB seems to be inching towards a thriving fourth quarter in 2018.
Get to know more about how CCRB allow its users to spend their crypto assets to make direct purchases from over 35,000 partner outlets. Visit the CCRB website at https://ccrb.io/.
Disclaimer: This article should not be taken as, and is not intended to provide, investment advice. Global Coin Report and/or its affiliates, employees, writers, and subcontractors are cryptocurrency investors and from time to time may or may not have holdings in some of the coins or tokens they cover. Please conduct your own thorough research before investing in any cryptocurrency and read our full disclaimer.
Bitcoin Cloud Mining Startup Miningzoo Receives Strategic Investment from Institutional Investors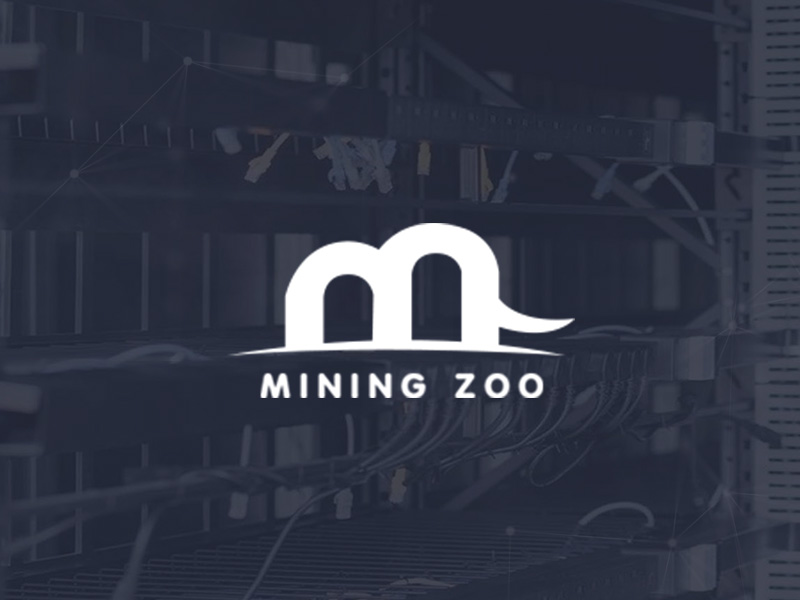 -Long crypto, short fiat!
Looking for an easy and smart investment solution for the crypto market? Cloud mining of bitcoin at Miningzoo.com is the answer for you. This cloud mining provider, though newly launched, has already gained a solid reputation for its convenience, efficiency, and stability. Miningzoo, a rising start in cloud mining, is on its way to become one of the best cloud mining platforms, gaining attention from global investors.
Already in a strategic partnership with Lpool and Li De United Co. Ltd, over the past few months, Mining zoo has obtained new funding from Ceyuan Ventures, a high-tech focused VC and United Capital, adding to its existing investors' list of Longling Capital, Consensus Fund, etc.
Miningzoo boasts large-scale miners based in distributed locations across the globe, equipped with professional operation and maintenance teams, and top-of-the-line miners. Miningzoo provides users with a one-stop efficient bitcoin mining service. At present, the Miningzoo platform focuses on bitcoin mining power for rent. Miningzoo is committed to creating the smoothest experience in cloud mining for clients.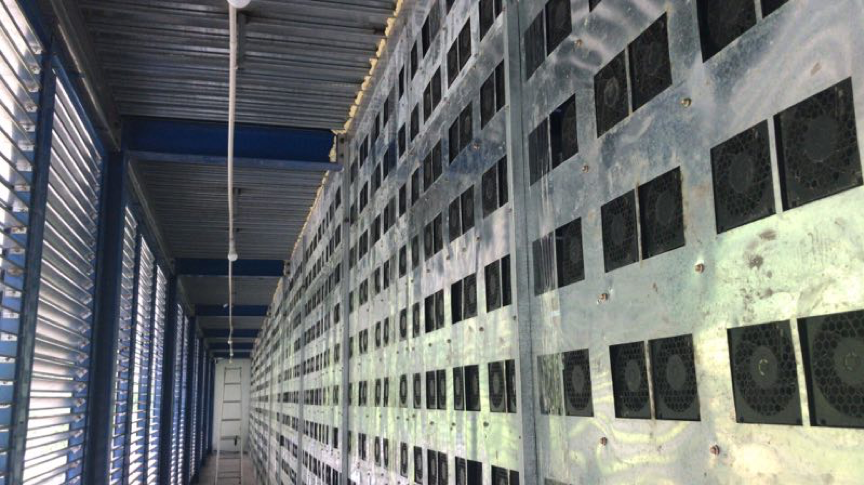 MicroBT – The Most Trustworthy Bitcoin Miner Provider
About MircroBT
Shenzhen Bit Microelectronics Technology Co., Ltd. (also known as "Bit Micro" or "MicroBT") was founded in 2016 and has its main office based in Shenzhen, China. The company is specialized in producing and designing high-end 28nm/16nm/7nm dedicated chips, as well as providing developments in sectors such as blockchain technology, cloud computing and artificial intelligence.
The MicroBT company has independent intellectual property rights over its dedicated chips and ancillary products. The company also deploys cloud computing data centers and platform processes, catering to areas such as cloud computing, artificial intelligence, blockchain, where big data processing is required.
MicroBT Founder
Yang Zuoxing is the Chairman, General Manager, and CTO of MicroBT, establishing the company back in July 2016. He holds a Ph.D. from the Tsinghua University, and is accredited with founding the full-custom chip design methodology, which is the core technology of the dedicated high-performance computing chip.
A serial entrepreneur with more than two decades of experience in chip design, technology management, business and company management, Dr Yang aims to use his full-customization methodology to bring forth the greatest innovation in the field of technology.
What Miners Can You Purchase at MicroBT?
MicroBT's miners can be used to mine cryptocurrency that runs on the SHA256 algorithm, such as Bitcoin and Bitcoin Cash. The five ASIC miner models, M20S, M10, M10S, D1, M21, can be purchased directly from their official website.
MicroBT Whatsminer M20s
The MicroBT Whatsminer M20S has…
IOTW Leverages IoT, New Blockchain Algorithm to Help Miners Generate Coins with Electrical Devices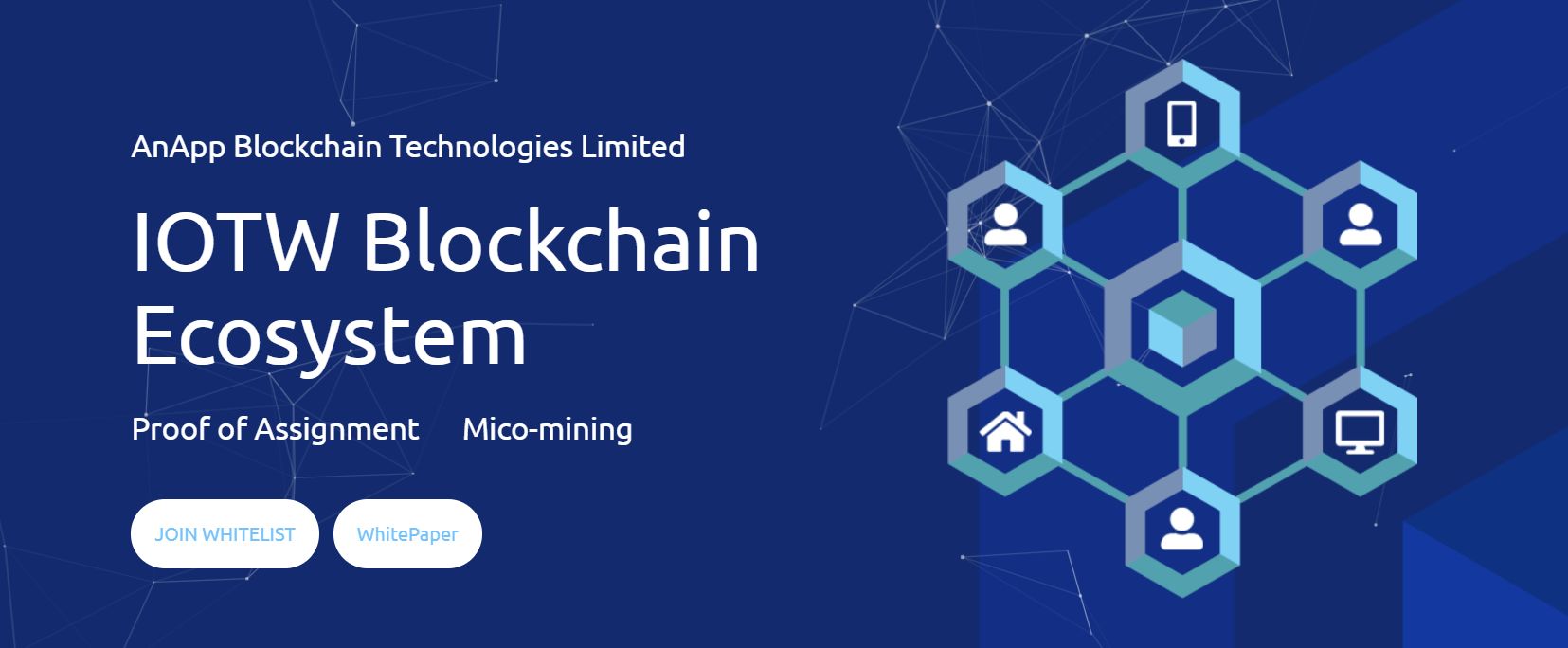 The Internet of Things (IoT) is one of the most promising technologies, along with the distributed ledger technology (DLT) – also called blockchain, artificial intelligence, and a few others. ANAPP Blockchain Technologies Limited, a blockchain-oriented startup, plans to merge IoT with blockchain for an innovative infrastructure that would allow users to mine digital currencies with the help of any electronic device and home appliance that can act as an IoT device.
IOTW, as the new project is called, will use blockchain to provide a better alternative to the popular Proof of Work (PoW) and Proof of Stake (PoS) consensus algorithms. IOTW proposes Proof of Assignment (PoA) – a completely new approach that solves some of the main problems inherent in the traditional algorithms. The ecosystem is fueled by IOTW coins, which allow high-speed micro-transactions.
Some may find IOTW quite similar with IOTA, a popular project that combines a distributed ledger system with the IoT concept. However, IOTA doesn't use an actual blockchain system but an architecture called Tangle, and more importantly, it doesn't perform as well as IOTW.
Leveraging IoT to Beat Proof of Work
Bitcoin is by far the most popular and oldest cryptocurrency, and today most of the miners would target it given its high price. However, the competition became fierce and retail miners don't find it profitable to generate new Bitcoins, which has led to the formation of…