Is It Possible To Earn XRP Through Ripple Mining?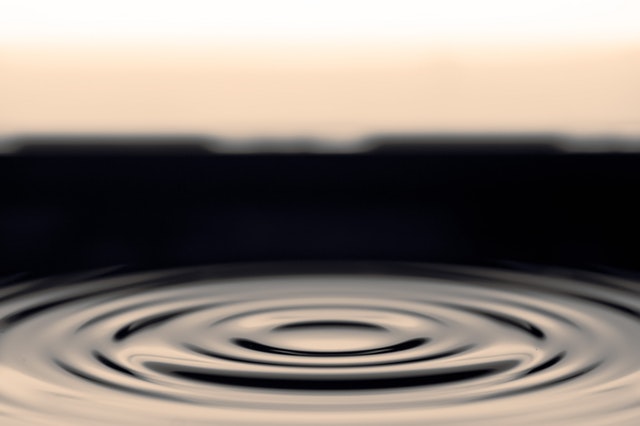 Thanks to the constant rise in popularity of cryptocurrencies, many new individual investors have decided to join the growing crypto space. After recent Ripple price surge, numerous new investors have developed an interest in this coin. Because of this, they started to explore it in order to find ways of earning XRP coins. As a result, many started to wonder how Ripple mining can be achieved, and what kind of mining rig do they need. This is what we will be addressing today.
Ripple mining is not possible
Yes, that is correct. Whether you've heard it on a forum, or if someone familiar with this coin has told you — the fact remains. Ripple is simply not mineable.
In fact, this is one of the biggest differences between Ripple and other digital currencies such as Bitcoin, Ethereum, TRON, and alike. The obvious question now is — why?
Well, there are several reasons why you can't mine Ripple. The first one is the fact that ripple is controlled by a company. This is the same company that has created it, Ripple Labs. While the company denies having any great control over the currency, the fact is that they are the only ones who can create new XRP coins.
So far, the company has produced around 100 billion XRP, although only a part of it (39.8 billion) has been released into circulation. While most other coins also have a total supply, cryptos like Bitcoin can be mined until that total supply is released into circulation. In other words, the circulating supply of Bitcoin is constantly growing with each new block that gets 'solved'. On the other hand, Ripple has its circulating supply fixed, and this will remain so until the company decides to release more coins.
How to gain XRP if not through Ripple mining?
There is only one way to get to XRP coins through mining, and that is to mine other cryptos. After doing so, you can either exchange them for Bitcoin and then buy XRP, or you can buy XRP directly if there is a trading pair for the currency you have mined.
In other words, the only way to get to XRP is to trade some other coin for it. If you ever run across a method that explains that you can, in fact, mine Ripple — it is likely a trick or a scam.
Ripple is a cryptocurrency for banks
It is widely known that banks and other financial institutions are not especially supportive of cryptocurrencies. And yet, numerous reports from all sides of the world claim that banks are opening up to Ripple, and are choosing it as their preferred coin.
This is not fake news, and Ripple is indeed targeted by many banks. The reason behind this is the fact that Ripple has created some very useful and much-needed products. These products, like xCurrent or xRapid, are used to improve the speed of financial transactions.
The technology that banks have been using up to this point is already getting old and is often not capable of meeting higher and higher demands. This is why the banks recognized the need to improve their tech. And, since Ripple is much more stable than most other coins due to the fact that there is a reputable company behind it, financial institutions decided to give it a chance.
In fact, the recent price surge is a direct consequence of this decision, as many believe that banks are finally getting ready to actually implement Ripple's products. This would provide a coin with a unique use case that would make it essential for the future of transaction-making.
As for Ripple mining, it remains impossible. Because of this, everyone looking to get their hands on XRP tokens can either buy them or trade another coin for them.
For the global insights every crypto trader must have, apply for Elite membership!
Disclaimer: This article should not be taken as, and is not intended to provide, investment advice. Global Coin Report and/or its affiliates, employees, writers, and subcontractors are cryptocurrency investors and from time to time may or may not have holdings in some of the coins or tokens they cover. Please conduct your own thorough research before investing in any cryptocurrency and read our full disclaimer.
Image courtesy of Pexels
TRON Ecosystem New Addition — CryptoDungeons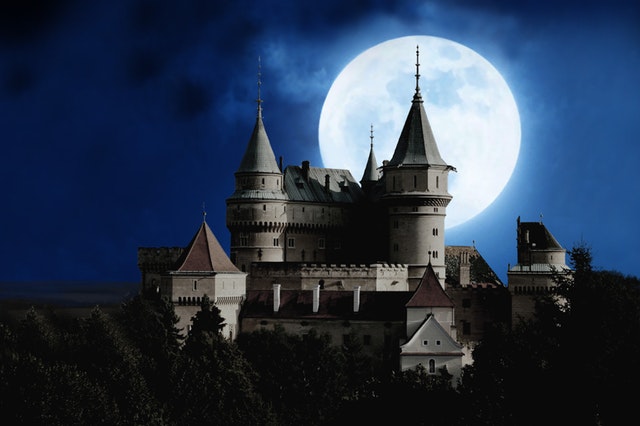 According to the recent Medium post published by TRON Arcade, a blockchain-based RPG called CryptoDungeons is to become the latest hit on the TRON blockchain.
Excited to announce our collaboration with @CryptoDungeons https://t.co/XdaJN23svi #blockchain #crypto #gaming pic.twitter.com/OVYY8lsdNK

— TRON Arcade (@TRONArcade) February 9, 2019
The announcement was published on February 8th, and it states that the CryptoDungeons TRON game is still in development. However, the team is preparing to announce a presale soon, meaning that the official launch is not far away.
About CryptoDungeons
CryptoDungeons was originally developed to be a part of Ethereum's network. However, the team has decided to bring it to TRON instead. Soon enough, the fans of the game will be able to experience its story, universe, and characters on TRON blockchain.
The game is centered around Heroes who can be bought and used for exploring dungeons, crafting various items, gathering food, and alike. The game also offers five races for players to choose from — Humans, Elves Dwarves, Orcs, and Angels. Additionally, there will also be four classes, including Warriors, Mages, Rogues, and Priests. Each class will have its own unique abilities, with the Warrior class being presented as an example. The abilities that this class features include Strike, Heavy Strike, Shield Wall, Shield Slam,…
Positive Crypto Price Trend Moves VeChain (VET)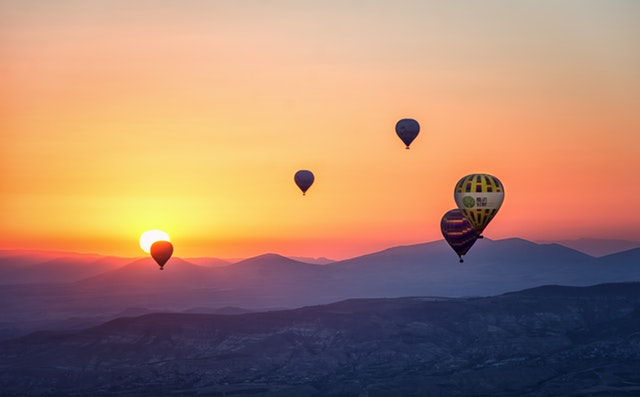 As many are likely aware of, the previous twelve months were not particularly friendly to cryptocurrencies, and there were two major market crashes since January 2018. However, it could be that investors' wishes are finally coming true, as the market is currently seeing actual gains. While there is still no certainty regarding this behavior, investors around the world are finding the current development to be quite refreshing.
One interesting development that was noticed these days is the increase of VeChain's price, which is seeing minor gains at this time.
VeChain (VET) price grows
While most cryptocurrencies experienced some extreme ups and downs during their lifetime, VeChain is usually surprisingly unaffected by the market's behavior. In fact, its price chart typically shows no major changes, and it seems pretty flat in comparison to other cryptocurrencies.
While this may be a good thing, as the lack of volatility means that the coin is more stable than most, the fact that the price is usually not affected makes the current gains that much more peculiar.
In the last 24 hours, VeChain's price has grown by 2.16%, placing its value at $0.00401120 at the time of writing. The growth is minor, and the coin's value only increased by a fraction of a cent, but this is still not typical behavior for this cryptocurrency, which attracted the attention of analysts and investors…
SOLVE Token Could Be A Huge Long-Term Winner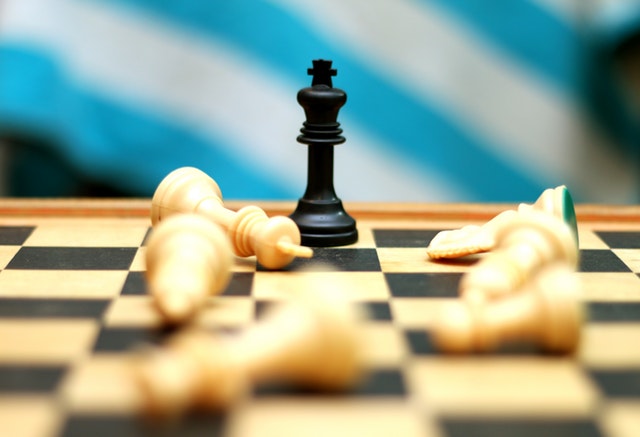 A lot of articles have been written about an altcoin apocalypse.  With so many tokens entering the market, it is inevitable that not all of them will survive.  When trying to analyze pick out the best projects, the following criteria should be used:
Very active community
Strong potential for mass adoption
Valuable partnerships
Experienced leadership
If a project scores well in at least three of the above criteria, it's a winner.  When it scores well in all four, it has the potential to be a blockbuster.  That potential blockbuster is Solve.Care.
Background
Solve.Care has developed a revolutionary platform that will significantly improve care outcomes by reducing healthcare administrative costs.  The platform will also go a long way toward eliminating a lot of the problems commonly seen within healthcare administration such as duplication, waste, abuse, and fraud.  I firmly expect Solve.Care to generate cost savings by facilitating peer-to-peer transactions that grant authority to stakeholders while empowering payers regarding cost control and oversight.
SOLVE token completed its token sale last year in May.  The company sold 350,000,000 tokens and still has 650,000,000 in its treasury.  The great news is that the token has been recently listed on both Bittrex and KuCoin, two of the largest and most trustworthy exchanges in the world.  Given the recent incidents, especially the Cryptopia hack, being on a trustworthy exchange is of paramount…