Is It Possible To Earn XRP Through Ripple Mining?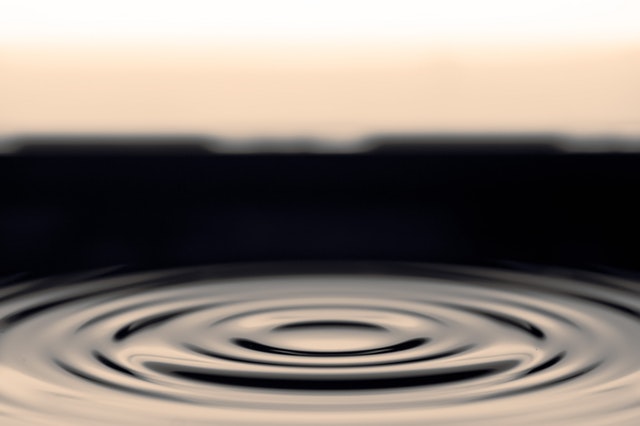 Thanks to the constant rise in popularity of cryptocurrencies, many new individual investors have decided to join the growing crypto space. After recent Ripple price surge, numerous new investors have developed an interest in this coin. Because of this, they started to explore it in order to find ways of earning XRP coins. As a result, many started to wonder how Ripple mining can be achieved, and what kind of mining rig do they need. This is what we will be addressing today.
Ripple mining is not possible
Yes, that is correct. Whether you've heard it on a forum, or if someone familiar with this coin has told you — the fact remains. Ripple is simply not mineable.
In fact, this is one of the biggest differences between Ripple and other digital currencies such as Bitcoin, Ethereum, TRON, and alike. The obvious question now is — why?
Well, there are several reasons why you can't mine Ripple. The first one is the fact that ripple is controlled by a company. This is the same company that has created it, Ripple Labs. While the company denies having any great control over the currency, the fact is that they are the only ones who can create new XRP coins.
So far, the company has produced around 100 billion XRP, although only a part of it (39.8 billion) has been released into circulation. While most other coins also have a total supply, cryptos like Bitcoin can be mined until that total supply is released into circulation. In other words, the circulating supply of Bitcoin is constantly growing with each new block that gets 'solved'. On the other hand, Ripple has its circulating supply fixed, and this will remain so until the company decides to release more coins.
How to gain XRP if not through Ripple mining?
There is only one way to get to XRP coins through mining, and that is to mine other cryptos. After doing so, you can either exchange them for Bitcoin and then buy XRP, or you can buy XRP directly if there is a trading pair for the currency you have mined.
In other words, the only way to get to XRP is to trade some other coin for it. If you ever run across a method that explains that you can, in fact, mine Ripple — it is likely a trick or a scam.
Ripple is a cryptocurrency for banks
It is widely known that banks and other financial institutions are not especially supportive of cryptocurrencies. And yet, numerous reports from all sides of the world claim that banks are opening up to Ripple, and are choosing it as their preferred coin.
This is not fake news, and Ripple is indeed targeted by many banks. The reason behind this is the fact that Ripple has created some very useful and much-needed products. These products, like xCurrent or xRapid, are used to improve the speed of financial transactions.
The technology that banks have been using up to this point is already getting old and is often not capable of meeting higher and higher demands. This is why the banks recognized the need to improve their tech. And, since Ripple is much more stable than most other coins due to the fact that there is a reputable company behind it, financial institutions decided to give it a chance.
In fact, the recent price surge is a direct consequence of this decision, as many believe that banks are finally getting ready to actually implement Ripple's products. This would provide a coin with a unique use case that would make it essential for the future of transaction-making.
As for Ripple mining, it remains impossible. Because of this, everyone looking to get their hands on XRP tokens can either buy them or trade another coin for them.
For the global insights every crypto trader must have, apply for Elite membership!
Disclaimer: This article should not be taken as, and is not intended to provide, investment advice. Global Coin Report and/or its affiliates, employees, writers, and subcontractors are cryptocurrency investors and from time to time may or may not have holdings in some of the coins or tokens they cover. Please conduct your own thorough research before investing in any cryptocurrency and read our full disclaimer.
Image courtesy of Pexels
A matter of time before TRON (TRX) achieves mass adoption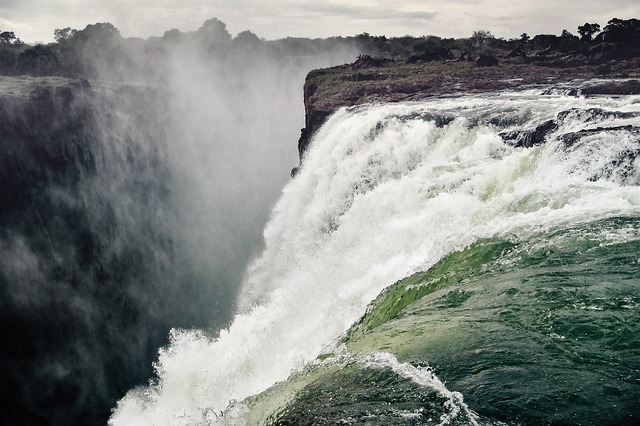 Tron (TRX) has all its eyes on decentralizing the internet, or rather content-sharing to ensure that creatives, artists, musicians, and authors can all release their content without the need of middle companies. As it seems, Tron's founder hopes that the coin will challenge the globe's major content providers like Facebook and YouTube.
The coin has undoubtedly made progress since its launch from a coin offering on the Ethereum ledger platform to now a native coin present on the official Tron Mainnet. If you think launching the independent MainNet is all Tron wanted to achieve, you are mistaken.
The aim is towards mass adoption as well as creating a decentralized web. Yeah, it is a  fact that in the past weeks TRX has experienced price declines, but currently, the cryptocurrency is riding 5.37% hike against the USD in the last 24 hours (remember most of the other top coins including Bitcoin are in red).
It's also continued succeeding in attaining quality listings such as the Bittrex (to name one of the most recent ones). Therefore, it seems as every step TRON makes is a sign of progress to make the decentralized web a reality.
How TRON (TRX) is Making Mass Adoption a Reality
The primary objective for TRON (TRX) is to create a decentralized web which will be a representation of the internet's next generation. Therefore, in making that a reality, the largest file-sharing platform, BitTorrent that has over 100M global…
Cardano (ADA) research manager meets with Brazil representatives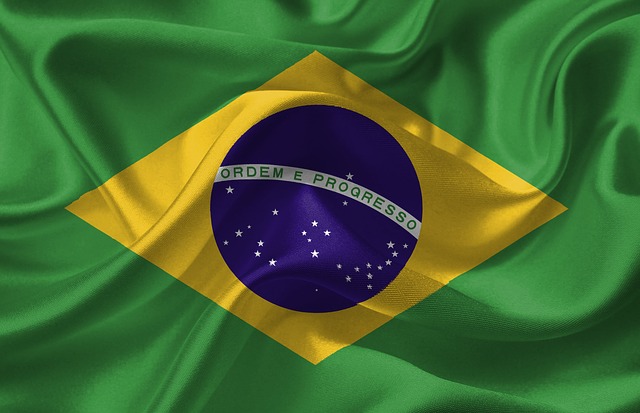 Cardano is one of the top crypto assets in the market today. With its visionary team, it has become robust in creating projects that not only benefit its blockchain but the world.
Its CEO, Charles Hoskinson, also the founder of IOHK, has also been focused on making sure Cardano's utility spreads across countries. It is important to know that IOHK, the team that has developed Cardano's blockchain was created in 2015.
IOHK is a reputable digital company that is poised in making use of peer-to-peer innovations to provide financial services to more than 3 billion people that don't really have access to them.
As part of the plans by the Cardano's team to provide great innovations for providing financial services to people worldwide, and empower countries across the world, Cardano's research manager, Mario Larangiera, met with Mario Borges, the President of the Brazilian National Council for Scientific and Technological Development (CNPq) in the Brazilian Embassy in Tokyo, in Japan, to talk about the future of Brazil.
Mario Larangiera tweeted on his Twitter page:
"Meeting with Mario Borges the president of the Brazilian National Council for Scientific and Technological Development (CNDq) in the Brazilian Embassy in Tokyo. In Japan but thinking about the future of Brazil."
Moving forward, it is important to note that Cardano is poised in making great systems for financial services of the world, and it is taking a wise approach with its collaborations.…
Hyperion-Stellar Partnership Finalized — Support For Stellar's Crypto Assets Trade About To Arrive
Hyperion and Stellar: A new partnership
According to a recent announcement by Global Blockchain Technologies Corp., it would seem that the known crypto exchange Hyperion has finally made an agreement with Stellar (XLM). The new partnership is to allow Stellar's own crypto assets to be traded on Hyperion's platform. This move is expected to significantly impact Stellar's price and spread awareness of the coin and its goal even further.
Hyperion uses an alternative trading system (ATS), which was licensed by the SEC. As a part of this arrangement, previously attained via investment in DBOT (Delaware Board of Trade), Hyperion has permission to also operate as a broker-dealer. It is also expected to become North America's first advanced security token exchange.
As many are already aware of, Stellar is a trading protocol that is used for issuing, exchanging, and transferring digital assets. It works with several other cryptocurrencies, but also with fiat currencies like the USD. Additionally, Stellar also works even with some commodity assets, like gold.
Stellar's goal is similar to that of Ripple, at least when it comes to enabling faster and better cross-border transactions. While Ripple focuses on providing its services to banks and financial institutions, Stellar aims to provide these services to individual investors. Thanks to this, Stellar has received a lot of attention and praise from individual investors, as the general interest in cryptocurrencies grew.
Why is this partnership important?
By joining Hyperion's…