Announcing The OPEN Chain

OPEN believes strongly in a decentralized future. In order to make that happen, it is absolutely necessary that cryptocurrencies today are able to function like fiat currencies so that believers in blockchain technology are able to spend them today for goods and services. OPEN is creating a world where all applications accept cryptocurrencies as easily as they do fiat currency.
OPEN has always believed that the best solutions to achieving mainstream adoption of blockchain technologies would leverage both on-chain and off-chain components. These two worlds shouldn't exist so disparately. Instead, it is imperative that they be able to work together to build the applications of the future. This belief lies at the core of their solutions for developers offering both an off-chain API structure as well as an on-chain Scaffold system.
What OPEN intuitively learned as they were building their API was that a lot of the on-chain implementation considerations would be uniquely solved by building their own blockchain. However, before such an announcement was made, the team wanted to spend the time required to think deeply about what was required in order to make this a success. The OPEN Chain will lead to mainstream adoption by creating a scalable and interoperable solution not available on the market today and designed to make it easy for both developers and end users.
Today, OPEN is proud to announce their master plan for blockchain adoption into the mainstream over the coming years. A world in which we can pay for groceries, movies, and many other everyday goods and services with every cryptocurrency by enabling developer friendly blockchain solutions to speak securely with existing centralized application databases. The OPEN team is committed to seeing this powerful vision through. Going forward, they will be seeking partnerships with everyday services to advance the vision.
OPEN Chain
As a high level overview, the OPEN Chain is a high throughput blockchain with an interoperable data transfer protocol. For blockchains to achieve mainstream adoption, developers need a way to integrate blockchain technologies within their existing technology stack in a fashion that doesn't require them to sacrifice the throughput they receive with current centralized solutions. They require a solution with which the learning curve to integration is greatly minimized. OPEN is accomplishing this by creating:
OPEN Chain: A high-throughput blockchain built using the OPEN Rapid Consensus mechanism
OPEN Cluster: A collection of interoperable blockchains within our ecosystem
Scaffolds: Interoperable data gateways deployed to blockchains within the OPEN Cluster that translate on-chain data into the OPEN States
OPEN State: Singular source for all on-chain data across every blockchain in the OPEN Cluster and linked to the application's backend
Blockchain Load Balancing Protocol: Turning a network of interoperable blockchains in the OPEN Cluster and parallelizing data processing between each in order to achieve unmatched levels of throughput
When a developer deploys application Scaffolds on the OPEN chain, they are automatically deployed across the entire OPEN Cluster of interoperable blockchains. Transactions are initially processed on the OPEN chain with its high-throughput ORapid Consensus mechanism. As transaction volume approaches the throughput limit, OPEN utilizes the Blockchain Load Balancing Protocol to thread transactions between a number of different blockchains in order to parallelize data processing. Once a transaction hits a Scaffold, the Scaffold translates the data into the OPEN State. The OPEN State holds all the information from an application across all blockchains in the OPEN Cluster and is the one spot for the developer to link their backend and automatically synchronize their off-chain database.
Whenever a developer wants to integrate any blockchain into their application, initially to accept cryptocurrencies as payments, all they need to do is deploy a Scaffold, using our Scaffold Generator, onto the OPEN chain. This scaffold automatically gets ported onto every high throughput blockchain which links all incoming data to their backend with just a few lines of code. In this way, OPEN provides the blockchain architecture and developer infrastructure for blockchain technology integrations to be able to compete with existing centralized counterparts.
This allows OPEN Chain to become the most interoperable, developer friendly, user accessible, and most scalable blockchain by far. OPEN is leveraging their own consensus mechanism innovations, as well as the existing blockchain networks, to create the best solution possible. OPEN's team comes from a background of application engineers that have a deep understanding of what is needed for the blockchain protocols to be able to be competitive with centralized solutions. OPEN Chain is their answer.
Token Swap
While OPEN is excited to launch a new blockchain that resolves some of the industry's most pressing problems, OPEN believes that their community deserves even more. "We can't wait for people to learn about the upcoming token swap program. It's going to reward our most loyal supporters in a truly special way," explained Ken Sangha, CEO of OPEN.
Instead of asking the market for additional resources, OPEN is building out the OPEN chain using the resources already granted by their enthusiastic community.
This means that once the OPEN Chain is ready to launch its test net, the current OPEN tokens will be exchanged for the new protocol tokens at no additional cost.
Furthermore, within the first week after our TGE event, the team will be taking a snapshot of all wallet addresses that have received OPEN tokens. Once the test net is ready to launch, OPEN will analyze those wallet addresses to identify which of the original token holders have maintained their positions.
As a reward for their loyalty, these participants will receive a substantial bonus in the new OPEN protocol tokens during the token swap.
The OPEN team knows that this is critical to achieving the widespread adoption and success of blockchain technologies. The OPEN Platform and Protocol approach really embodies the initial ethos and creates the most powerful solution currently proposed.
Masternodes
As an element of OPEN's architecture, and in order for the team to make it even easier for enterprises to integrate the OPEN API, a Masternode Program is being implemented. At a high level, Masternodes will be instrumental in implementing the interoperability functions, hosting the Distributed Data Network, and participating in governance. More in depth requirements will be made public shortly.
Download the OPEN Chain white paper here.
The future is OPEN!
Hashtoro launches ZCash mining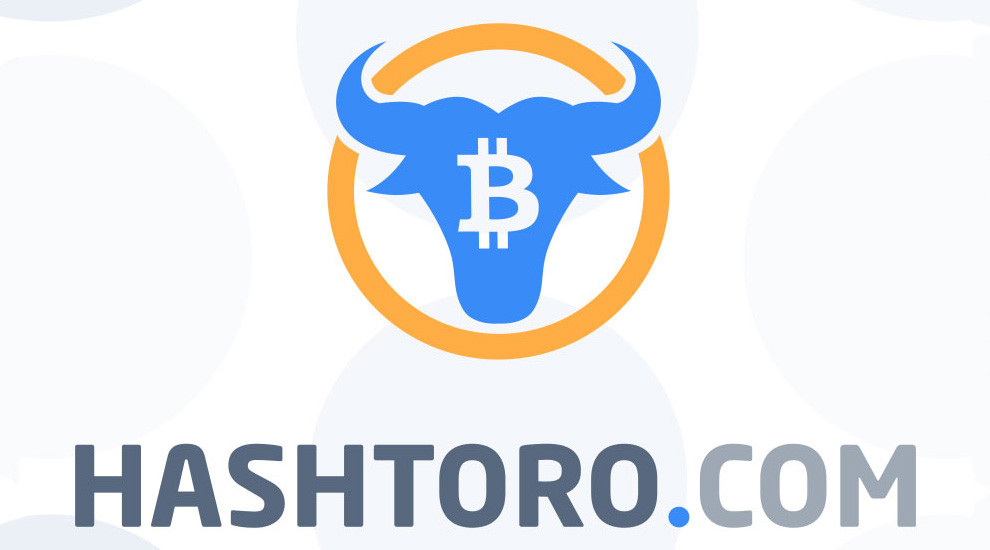 Cloud mining provider Hashtoro has announced the start of ZCash contracts sale. Launched May, the project has been focusing on profitable mining of the most popular cryptocurrencies: Bitcoin, Ethereum, Litecoin – and now Zcash is also added to the list. It will be mined by the latest Antminer Z9 Equihash miners, released this month. 1, 2 и 5-year plans are already available at the official website.
Hashtoro uses cutting-edge technologies to provide maximum mining efficiency, boost hashrate and lower expenses. World's first eco-friendly cloud mining provider, it promotes reasonable consumption and minimizes waste. The farms, equipped with energy efficient ASIC rigs, are located in crypto-friendly countries with easy access to cheap electricity, allowing Hashtoro to set low maintenance fees and the most affordable plans in the market. Mining equipment is powered by clean energy from renewable sources. Surplus heat generated by the equipment is used to heat water for the local communities, further contributing to ecology and reducing overall carbon footprint.
Cutting-edge neural networks technologies automatically pick the best pool and the best coin to mine. By Hastoro's estimates, this approach yields up to 10% more profit. At the end of the day, the mined coins are converted into the cryptocurrency initially chosen by the user. To avoid theft or loss of the coins, they are stored in a cold purse. Hashtoro is also concerned with user safety:…
Napston Launches 100% Automated Cryptocurrency Trading Platform based on Proprietary Distributed Artificial Neural Networks Technology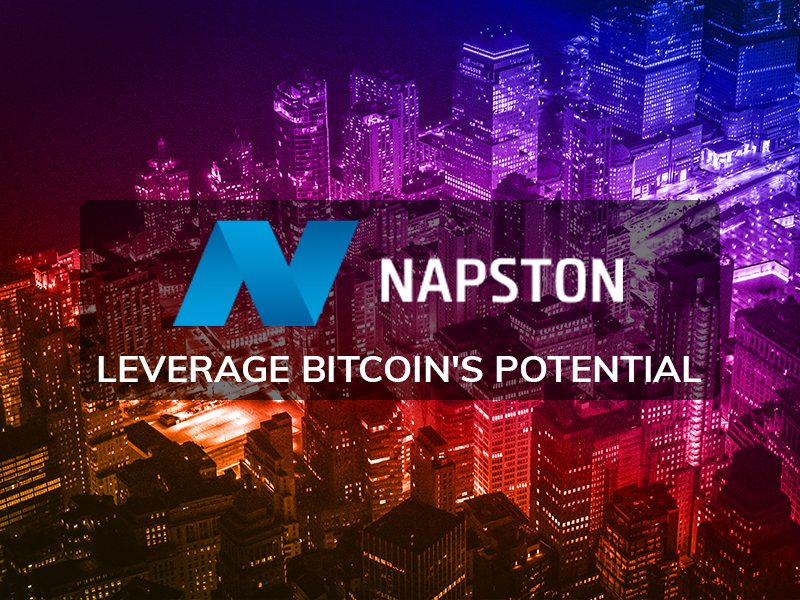 Cryptocurrency trading is all set to become safe and profitable like never before, with the recent launch of a fully automated crypto trading platform by Napston. This groundbreaking trading platform is based on a proprietary technology called Distributed Artificial Neural Networks that has been programmed to accurately predict the market by utilizing the processing power from thousands of independent sources.
Hong Kong, November 26, 2018
Napston is pleased to announce that their new, fully automated cryptocurrency trading platform has recently gone live. Built around the company's proprietary Distributed Artificial Neural Networks, Napston creates an opportunity even for the inexperienced crypto enthusiasts to earn a decent passive interest on their Bitcoin and Ethereum holdings.
Since the creation of bitcoin in 2009, over three hundred different cryptocurrencies have been launched. As a result of the extreme volatility of the crypto market, trading of cryptocurrencies has emerged as a lucrative alternative for the traders around the world. However, this can be an extremely complex and risky proposition without a trustworthy trading platform.
Napston entered the cryptocurrency space in 2013, long before it became mainstream. Over the last five years, the company has been through all the uncertainties and fluctuations of this evolving market. During this phase, Napston was serving only the larger corporate and high net worth individual customers, helping them properly structure and trade their cryptocurrency portfolios. They have spent…
BitStarz player wins a whopping $70,000 – are you feeling lucky?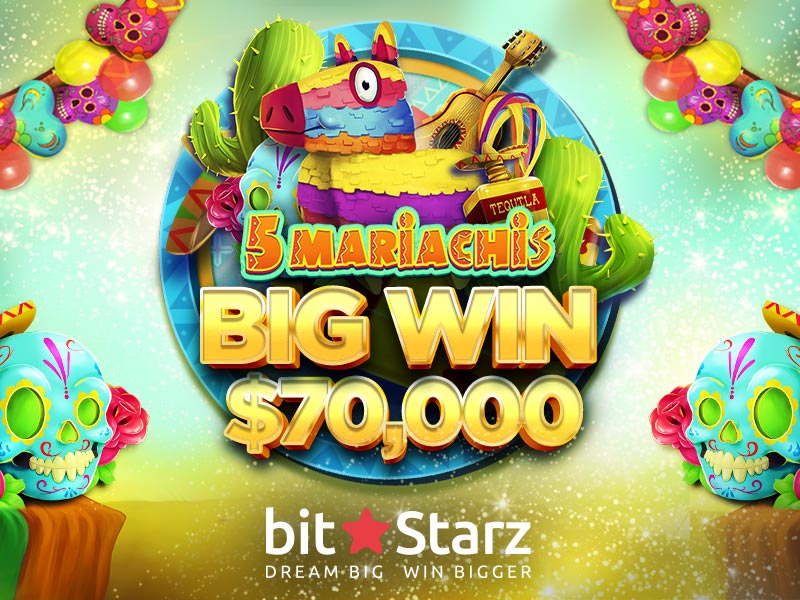 There are many pretenders to the crown, but there really is only one king of cryptocurrency casinos. BitStarz has been changing the gaming scene since day one, with it able to boast a stacked 1800+ game collection, 10 minutes cashouts, and the friendliest customer service around. Now, after an electric 2018, it can add big payouts to its list of credentials. The latest of which has seen a lucky player walk away with a jaw-dropping $70,000 after spinning the reels of 5 Mariachis.
$206,000, $265,000, $148,000, $105,000, $95,000, and even $300,000 have been won this year alone, so it's safe to say that the big wins have found a home at BitStarz. Players from around the world have been smashing the slots and reaping the rewards, but it seems that player, in particular, have had more luck than most. Scoring 3 of the 7 mega-wins that have happened this year, you can now add this latest $70,000 payout on 5 Mariachis to BitStarz rapidly growing winners list.
There might be several Mexico themed slots at BitStarz, but there's only one 5 Mariachis. Overflowing with wilds, free spins, and – as we all know – real money wins, this slot from Habanero will have players dancing all the way to the bank. 5 Mariachis makes up just one game of the more than 1800 available at BitStarz. Choice is…