Announcing The OPEN Chain

OPEN believes strongly in a decentralized future. In order to make that happen, it is absolutely necessary that cryptocurrencies today are able to function like fiat currencies so that believers in blockchain technology are able to spend them today for goods and services. OPEN is creating a world where all applications accept cryptocurrencies as easily as they do fiat currency.
OPEN has always believed that the best solutions to achieving mainstream adoption of blockchain technologies would leverage both on-chain and off-chain components. These two worlds shouldn't exist so disparately. Instead, it is imperative that they be able to work together to build the applications of the future. This belief lies at the core of their solutions for developers offering both an off-chain API structure as well as an on-chain Scaffold system.
What OPEN intuitively learned as they were building their API was that a lot of the on-chain implementation considerations would be uniquely solved by building their own blockchain. However, before such an announcement was made, the team wanted to spend the time required to think deeply about what was required in order to make this a success. The OPEN Chain will lead to mainstream adoption by creating a scalable and interoperable solution not available on the market today and designed to make it easy for both developers and end users.
Today, OPEN is proud to announce their master plan for blockchain adoption into the mainstream over the coming years. A world in which we can pay for groceries, movies, and many other everyday goods and services with every cryptocurrency by enabling developer friendly blockchain solutions to speak securely with existing centralized application databases. The OPEN team is committed to seeing this powerful vision through. Going forward, they will be seeking partnerships with everyday services to advance the vision.
OPEN Chain
As a high level overview, the OPEN Chain is a high throughput blockchain with an interoperable data transfer protocol. For blockchains to achieve mainstream adoption, developers need a way to integrate blockchain technologies within their existing technology stack in a fashion that doesn't require them to sacrifice the throughput they receive with current centralized solutions. They require a solution with which the learning curve to integration is greatly minimized. OPEN is accomplishing this by creating:
OPEN Chain: A high-throughput blockchain built using the OPEN Rapid Consensus mechanism
OPEN Cluster: A collection of interoperable blockchains within our ecosystem
Scaffolds: Interoperable data gateways deployed to blockchains within the OPEN Cluster that translate on-chain data into the OPEN States
OPEN State: Singular source for all on-chain data across every blockchain in the OPEN Cluster and linked to the application's backend
Blockchain Load Balancing Protocol: Turning a network of interoperable blockchains in the OPEN Cluster and parallelizing data processing between each in order to achieve unmatched levels of throughput
When a developer deploys application Scaffolds on the OPEN chain, they are automatically deployed across the entire OPEN Cluster of interoperable blockchains. Transactions are initially processed on the OPEN chain with its high-throughput ORapid Consensus mechanism. As transaction volume approaches the throughput limit, OPEN utilizes the Blockchain Load Balancing Protocol to thread transactions between a number of different blockchains in order to parallelize data processing. Once a transaction hits a Scaffold, the Scaffold translates the data into the OPEN State. The OPEN State holds all the information from an application across all blockchains in the OPEN Cluster and is the one spot for the developer to link their backend and automatically synchronize their off-chain database.
Whenever a developer wants to integrate any blockchain into their application, initially to accept cryptocurrencies as payments, all they need to do is deploy a Scaffold, using our Scaffold Generator, onto the OPEN chain. This scaffold automatically gets ported onto every high throughput blockchain which links all incoming data to their backend with just a few lines of code. In this way, OPEN provides the blockchain architecture and developer infrastructure for blockchain technology integrations to be able to compete with existing centralized counterparts.
This allows OPEN Chain to become the most interoperable, developer friendly, user accessible, and most scalable blockchain by far. OPEN is leveraging their own consensus mechanism innovations, as well as the existing blockchain networks, to create the best solution possible. OPEN's team comes from a background of application engineers that have a deep understanding of what is needed for the blockchain protocols to be able to be competitive with centralized solutions. OPEN Chain is their answer.
Token Swap
While OPEN is excited to launch a new blockchain that resolves some of the industry's most pressing problems, OPEN believes that their community deserves even more. "We can't wait for people to learn about the upcoming token swap program. It's going to reward our most loyal supporters in a truly special way," explained Ken Sangha, CEO of OPEN.
Instead of asking the market for additional resources, OPEN is building out the OPEN chain using the resources already granted by their enthusiastic community.
This means that once the OPEN Chain is ready to launch its test net, the current OPEN tokens will be exchanged for the new protocol tokens at no additional cost.
Furthermore, within the first week after our TGE event, the team will be taking a snapshot of all wallet addresses that have received OPEN tokens. Once the test net is ready to launch, OPEN will analyze those wallet addresses to identify which of the original token holders have maintained their positions.
As a reward for their loyalty, these participants will receive a substantial bonus in the new OPEN protocol tokens during the token swap.
The OPEN team knows that this is critical to achieving the widespread adoption and success of blockchain technologies. The OPEN Platform and Protocol approach really embodies the initial ethos and creates the most powerful solution currently proposed.
Masternodes
As an element of OPEN's architecture, and in order for the team to make it even easier for enterprises to integrate the OPEN API, a Masternode Program is being implemented. At a high level, Masternodes will be instrumental in implementing the interoperability functions, hosting the Distributed Data Network, and participating in governance. More in depth requirements will be made public shortly.
Download the OPEN Chain white paper here.
The future is OPEN!
Bexplus BTC Futures Trading – The Best Way to Become Rich in 2019

After nearly 18-month "Crypto Winter", bitcoin price set a new 2019 high at around $9,400, then, started a downside correction against the US Dollar. Though BTC/USDT pair broke the $9,300 and $9,200 support levels early this week, the downward movement was limited and the price formed a swing low near $9,000 mark.
BTC price is currently surging higher and is trading above $9,700. If there is an upside break above $9,800 mark, the price could continue the upward movement in the near term, breaking the $10,000 resistance level.
As the bearish market bottom has been set and the bullish sentiment has once again returned to the cryptocurrency area, the opportunity for traders to become "bitcoin millionaire" beyond their imagination occurs again. Many well-prepared, well-researched and smart investors turned to BTC futures trading aiming at magnifying the profits.
How BTC Futures Trading Maximizes Profits?
With the bitcoin bull is back in control of the trend, the market has become highly volatile once again – Bitcoin market consolidates between $9,600 to $9,700, which is the perfect time to maximize profits by trading futures contracts.
BTC futures trading has become one of the most popular trends in the crypto market. Trading futures contracts with leverage allows traders to take positions much larger than the amount of assets they invested in. It enables investors to long-buying or short-selling BTC price based on…
Blockchain Based Crowdfunding Bridges Gap Between Global Investors and Business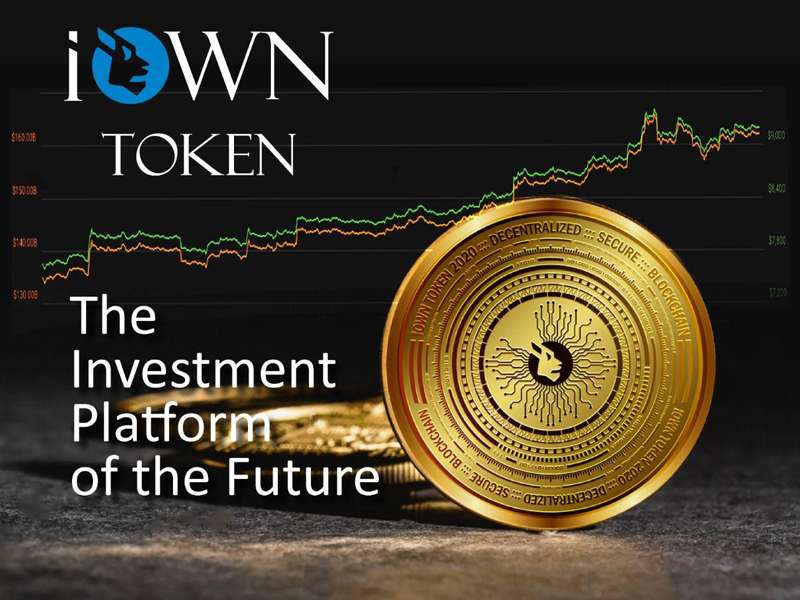 The way in which global business owners and shareholders engage continues to adapt to changing market forces, technologies and fiscal appetites, however, the need for strong, stable and transparent investment processes remains key to the success of any project.
With counterparties often frustrated by a lack of transparency and accessibility, the need for a platform that bridges the gap between investor and investee is increasingly important.
Introducing the iOWN Platform – the Blockchain Powered Investment Platform
Whilst it is true that many investors favor a diversified risk portfolio with a range of industry assets, finding strong partners remains a problem – the solution for many lies in community crowdfunding.
Developed in the UAE, iOWN is a blockchain based crowdfunding investment platform that has been specifically designed to bridge the gap between financier and businesses seeking funding. Whether you are an experienced funder or complete beginner, the iOWN global network means that there are accessible opportunities for all with measured risk.
Registered users are able to use the iOWN Token to access the platform, where they will be able to invest into a range of industry sectors including Real Estate, IT, Industrials, Pharma & Healthcare and Energy to name a few. 
Overcoming the Challenges of Traditional Investment Risk
iOWN addresses many of the issues currently faced by investors with existing on-the-market financial platforms by creating a secure,…
Bitcoin gets a new rival?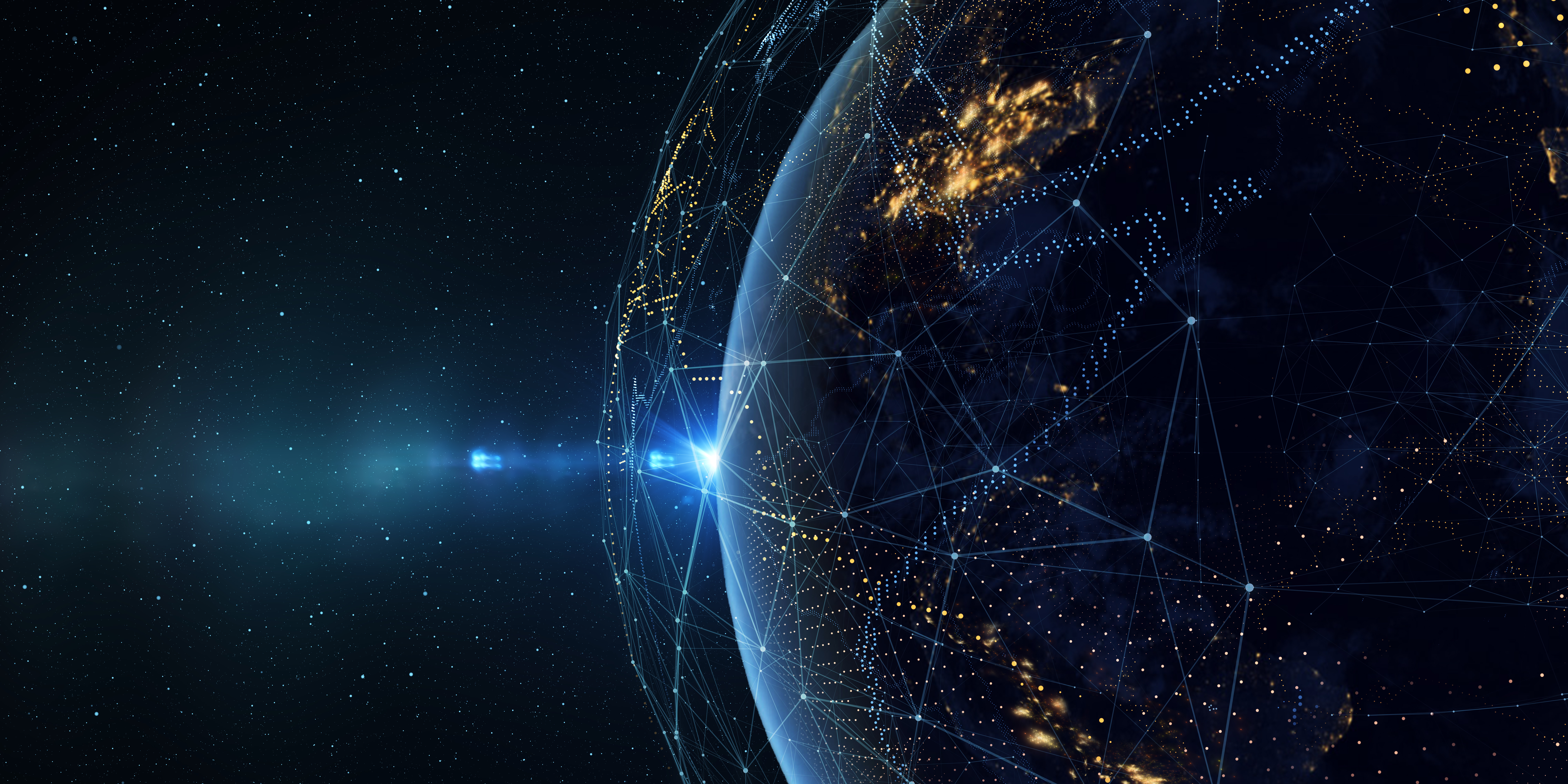 After Bitcoin climbed at $8500 and Justin Sun bid $4.57 million for having lunch with Warren Buffett, all the news indicated that Bitcoin would raise at $9000, but it fell below $8,000 suddenly. Nevertheless, cryptocurrency is at the beginning of a big bull market now.
According to a new poll by crypto analyst: DonAlt, investor's portfolios are all comprised by major tokens, such as BTC and ETH. Besides, a popular token called LinkToken (LTK) issued by a Chinese team attracted global attention.
Launched at Coinall Exchange
According to the announcement of LianXiang Cloud, LinkToken had launched at Coinall Exchange which belongs to OKEx Exchange group, users can recharge now and Exchange will open LTK/BTC pair at 17:00 pm on June 14, withdraw operation will be allowed at 17:00 pm on June 18. To celebrate the launching of LinkToken, LianXiang Cloud will airdrop million tokens to fans.
As the partner of OKEx, Coinall Exchange shared tens of millions of users and resources with OKEx. It is said that LianXiang Cloud is also applying for legitimate rights of trading LinkToken in other countries,In partnership with many Exchanges, LinkToken will launch at them per week.
What is LinkToken?
LinkToken is the workload proof of shared resources based on LianXiangCloud blockchain technology in the shared computing ecosystem, it can measure, register and demonstrate resources fairly.
Users acquire LinkToken by sharing bandwidth, storage space…