'World Blockchain Forum – New York's Better Blockchain Conference'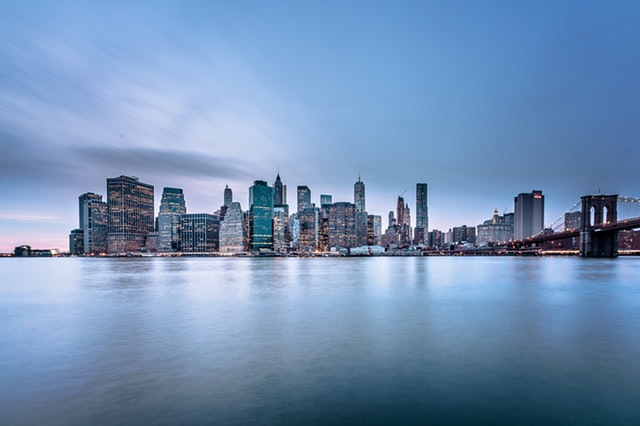 FOR IMMEDIATE RELEASE
18th May 2018
'World Blockchain Forum – New York's Better Blockchain Conference'
With a new focus on security tokens and financial regulation, Keynote delivers their seventh World Blockchain Forum, the first ever in New York. Final ticket release begins 29th May.
Having produced two of 2018's biggest bitcoin and blockchain events in Miami and Dubai, Keynote is honored to bring the World Blockchain Forum to the Big Apple as they host the first WBF: Security Tokens & ICOs on 12th and 13th June.
Held at Manhattan's Metropolitan West, the intimate two-day event includes a change in format with 'ICO Pitch Panels', where ICO projects will use a panel discussion platform to showcase their product moderated by blockchain visionary Moe Levin. Attendees will experience a comprehensive introduction from high profile industry experts including Vanessa Grellet, Bruce Fenton and Salil Donde, knowledgeable in not only blockchain and financial regulation but the complexities of Wall Street, offering invaluable insight into the future of security tokens.
Announcing lead partnerships with Victory Square Technologies and Polymath, this WBF speaker line up is set to deliver a groundbreaking agenda rounded off by Victory Square Director Peter Smyrniotis awarding the top 3 ICO/STO panelists with $100,000 shared investment.
In addition, WBF Dubai Environmental Sponsor Climate Futures will return for WBF New York, after having retired over $14,000 in 1PLANET tokens to balance the carbon footprint of over 600 international flights to Dubai.
In a saturated environment of corporate blockchain events en masse, WBF maintains its 7-year long ambition to connect individuals and develop international relationships, giving sponsors a personal and rewarding experience long term. Projects wanting to exhibit alongside WBF regulars bitcoin.com and Academy School of Blockchain are advised to move quickly to secure limited last space in the vibrant Exhibiting & Networking Hall.
For final sponsorship and exhibiting availability please contact Tom Lunn at tom@keynote.ae
WBF New York speakers include:
●  Alex Mashinsky – Founder & CEO, Celsius
●  Bruce Fenton – Founder & CEO, Chainstone Labs
●  Salil Donde – CEO, AlphaPoint
●  Nick Spanos – Co-founder, Zap.org
●  Trevor Koverko – CEO, Polymath
●  Vanessa Grellet – Executive Director, ConsenSys
●  Halsey Minor – Founder, CNET
●  Oliver Gale – Executive Director, Bitt
●  Dawn Newton – COO, Netki
●  Veronica McGregor – Partner, Goodwin
●  Paul Puey – CEO, Edge
●  Jason King – Co-founder, Academy
●  Gabriel Abed – Chairman, Bitt
●  Steve Dakh – Ethereum, Aeternity, Kryptokit
"Though bitcoin and blockchain technology is rapidly becoming more understood, security tokens remain a black-box to most people. Which is strange, because as far as I can tell, the only real way to unlock the next trillion dollars of value in the ecosystem is by digitizing the traditional financial world through security tokens," said Moe Levin, Founder and CEO of Keynote. "Showcasing the best and brightest in the industry has been the aim of Keynote since 2012, and we're excited to be bringing the 7th edition of the World Blockchain Forum to New York City."
For a full list of speakers visit: newyork.keynote.ae/speakers/. Last tickets can be purchased at newyork.keynote.ae/tickets/
About Keynote
Keynote was launched in 2012 by blockchain strategist Moe Levin. Further information and details about Keynote and their events can be found at keynote.ae
For media inquiries, please contact Amandah Hendricks at amandah@keynote.ae
The Impact of SEC Regulation and the Crypto Bear Market on Ethereum
Way back in June 2017, it was beginning to look inevitable that the flippening would occur and Ethereum would take over the top spot of cryptocurrency market caps. With smart contract capabilities and an order of magnitude more potential applications than Bitcoin, everybody was keen to jump on the Ethereum bandwagon.
Of course, a lot has changed since then.
The speculation-fueled bull run that culminated at all-time highs in late 2017 for Bitcoin and January 2018 for altcoins was unsustainable. Talk of a global paradigm shift appears laughably premature in hindsight.
Today, prices have collapsed across the entire market, with Ethereum itself breaking below $100 last December after all-time highs of $1.4k just 11 months prior. Although a mini-recovery has ensued in early 2019, the situation continues to look bleak and the reputation of cryptocurrencies for the general public is still far from stellar.
Prominent blockchain expert Peter Du, the founder of Du Capital, recently explained the crux of the problem, saying:

"Cryptocurrencies, which were once the new darling and dream of investors have now taken a backseat, given the current crypto blizzard. To be sure, maintaining hundreds of billions of dollars in valuations supported by unsecured coin issuance was…
Bexplus Trader Expert Sharing: Which Investment in Bitcoin can Make Profits?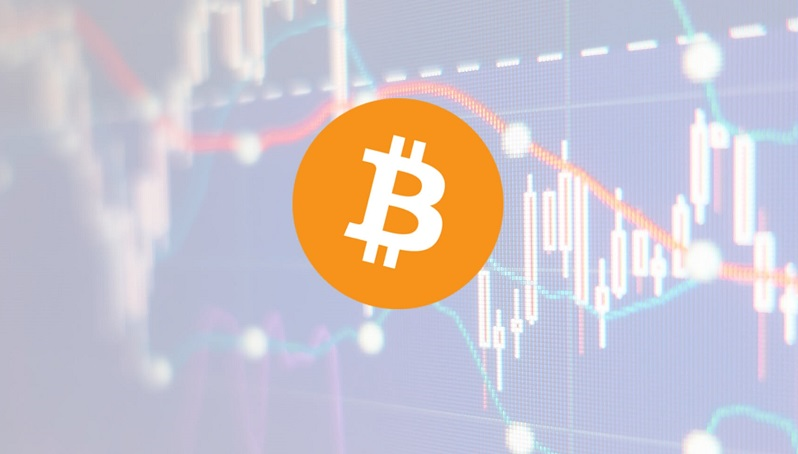 At this time last year, Bitcoin was reaching its all-time high price. However, the whole year past, its price declined by 80% since then. BTC speculators or investors don't seem to be getting tired of its "disruptive" price falling. And a lot of people that missed out on the late 2017 and early 2018 price hike, jump in the crypto world, expecting to make quite a fortune when it hits its former levels. But the story just goes the opposite way. So is it possible to profit from BTC investment? In the following part, we will explore 3 types of profitable BTC investment.
Measure 3 Common Types of BTC Investment
Invest in BTC Spot and Wait for Appreciation
Bitcoin spot trade might be the first transaction type that most investors will opt for when they just entered the cryptocurrency area. Investors can directly buy BTC with fiat currencies. The only way to earn money with BTC spot is waiting for its price rising. Unless you are a BTC believer and willing to wait for its appreciation in several years, you should turn to another type of investment.
Exchange BTC to USDT and Earn the Spread
USDT is the cryptocurrency version of US dollar and also considered as a stable cryptocurrency. Generally speaking, when the BTC, as well as other cryptocurrencies, drop, USDT may perform…
Crypto Venture UpStake is Redefining the Industry with a Proof-of-Burn Stable Coin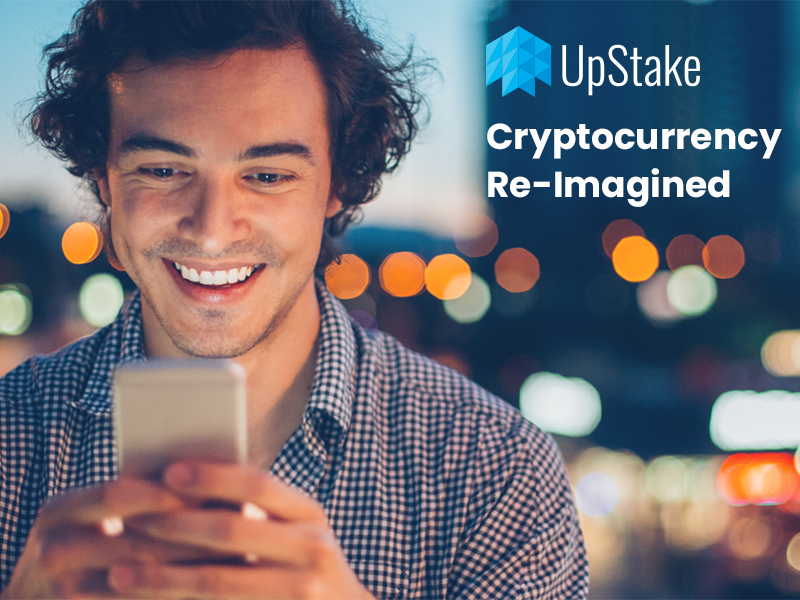 UpStake, an exciting cryptocurrency project officially launched last year, is all set to take the global crypto community by storm. Unlike hundreds of crypto ventures that fail to make any impression, UpStake is dedicated to delivering a stable digital currency that will pave the way for mass adoption around the world.
London, UK – Jan 16, 2019
London-based crypto startup UpStake is well on its way to revolutionising the global cryptocurrency industry by eliminating many of the limitations that have stifled growth for years. Launched in 2018, this promising initiative is focused on ensuring mass adoption of cryptocurrency by providing a usable, stable form of digital currency to the crypto and blockchain communities across the globe.
This proposed blockchain ecosystem is built around UpStake tokens (UPS), the platform's proprietary token. UpStake asserts that these tokens have been designed to increase in value over time, and set the stage to build great products and services which result in better user experiences.
In order to ensure continuous increase in value of UPS over time, UpStake has built a Proof-of-Burn model that burns a certain percentage of tokens sold through their exchange.  This model helps create the value that contributes to the ever-growing price point of the token. It not only enables the token price to…