"Get Serious About Investing" with eToro and Gael Monfils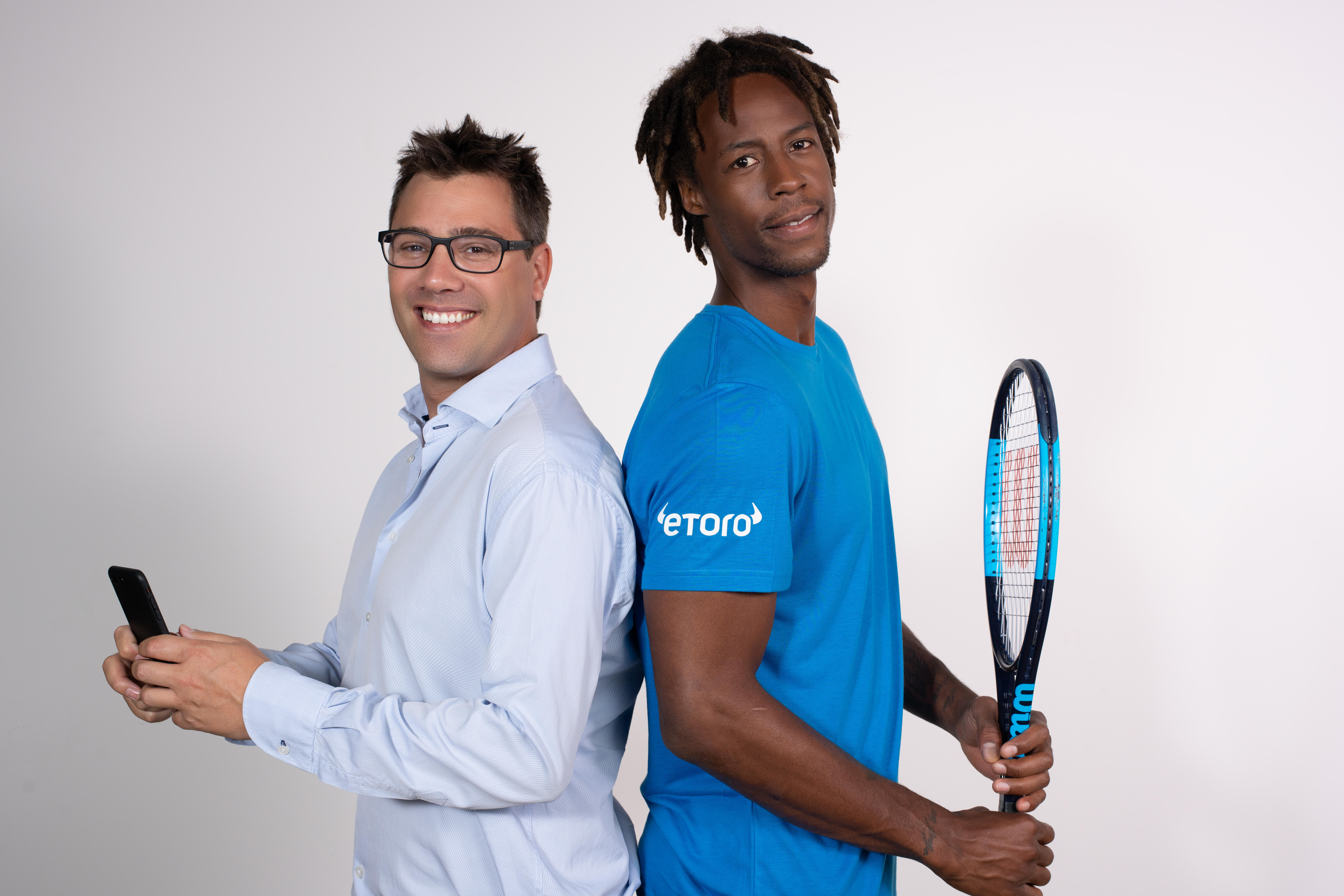 Pro tennis player Gael Monfils is no stranger to success. He won 7 ATP singles titles, competed in several Grand Slam tournaments and is going to play in two more this year. Gael is known for having a colourful personality, both on and off the court and has become quite popular with fans of the sport. Despite his hectic training and playing regime, Gael still manages to trade online, and his platform of choice is eToro.
eToro is the world's leading social trading network, which has been at the forefront of Fintech for more than ten years. Over the years, eToro has pioneered various innovative features in the world of online trading, such as CopyTrader, which enable traders to allocate funds to copy other traders' portfolios in real time, and CopyFunds investment strategies, which are ready-made, fully allocated, managed investment portfolios.
Gael first heard about eToro from his brother-in-law and was drawn to its wide selection of cryptocurrencies and innovative CopyFund investment strategies. He has been trading on the platform since October 2017. eToro is one of the only platforms that offers trading of both "traditional" financial instruments, such as stocks and commodities, and cryptocurrencies.
Playing tennis as a professional is not easy. It takes dedication, hard work, raw talent, and the ability to handle adverse circumstances. Being an online trader requires much of the same qualities – which is why the two can go hand in hand.
eToro manages to make trading approachable to a variety of clients, numbering in the millions and in 140 countries. Some of eToro's main values include leadership, innovation and fun. Gael Monfils embodies many of these values, which is why this collaboration is quite natural.
Your capital is at risk. This is not investment advice.
Ludos Protocol Makes a Strong Case for Investors in Blockchain Gaming
As games migrate to the blockchain and become increasingly complex, Ludos Protocol is set to capture this new market. It's creating a solid ecosystem of DApps and toolboxes that provide Blockchain as a Service for developers to build and maintain sidechains.
Ludos Protocol solves one of the biggest issues that has given investors qualms about blockchain gaming: scalability. An overcrowded mainchain is a perennial problem that has hindered the progress of even the best-funded blockchain gaming applications. Thanks to a hybrid of Proof-of-Work and Proof-of-Stake consensus algorithms, Ludos Protocol is able to implement a multi-sidechain system. This allows any populated game to deploy its own sidechain of transactions while keeping the mainchain throughput at a minimum.
This is why Ludos Protocol has attracted investment from fund behemoth Softbank, whose previous ventures include Uber and Alibaba. Ludos Protocol is the fund's third-ever foray into blockchain.  
Industry trends attest to Softbank's interest in Ludos Protocol. Gaming produced a global revenue of over $200 billion in 2017, according to the latest report by Digi-Capital. It is a figure that is expected to grow to $300 billion by 2021, making the industry one of the most lucrative in the digital economy. It is also one of the ripest for change by blockchain technology. The development of a comprehensive blockchain infrastructure that suits the evolving needs of the…
NET Tokens Set To Be Frozen Forever: Time Is Running Out To Activate Your NIM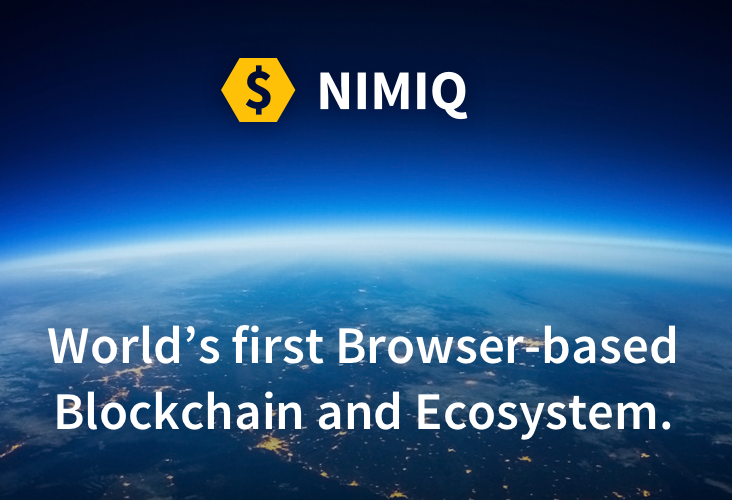 Summary: Nimiq announces NET token end-of-life: The last and final opportunity ends on Friday, November 30, 2018 (3:00 PM GMT).
Surfacing in early 2017, Nimiq is the first browser-based blockchain and aims to be the most accessible, high performance, decentralized payment system. The Nimiq mainnet and its native NIM token have been operational since successful launch on April 14, 2018. Holders of the existing Ethereum-based (ERC20) NET token, used for project fundraising, have long been asked to claim their corresponding NIM tokens through the NIM Activation process. This process is coming to an end and with it, the NET token smart contract will be terminated (End-of-life of the NET token).
Following three deadlines and more than seven months of time to activate, the Nimiq team recently extended the NIM Activation grace period and now are giving NET holders a final chance to make use of their NET and claim corresponding NIM tokens. As of publication, around ~1'600 NET addresses had a balance of 10 NET or more with a total of ~20% of the original NET token supply outstanding for NIM Activation.
The last and final opportunity to complete NIM Activation ends by Friday, November 30, 2018 (3:00 PM GMT). As the NET tokens' sole purpose is to use them to activate corresponding amounts in NIM tokens, the NET token smart contract will be stopped in…
Wirex unveils corporate partnership with hand-held 'piggy-wallet', Pigzbe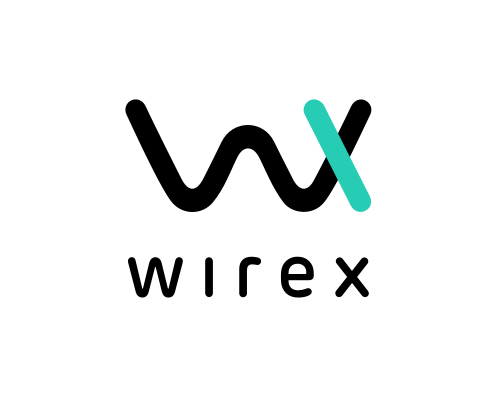 Partnership aims to prepare new generations for the technology and currency of tomorrow, today.
LONDON, UK – November 13, 2018 – Today, Wirex – the payments pioneer that is bridging the gap between cryptocurrencies and everyday spending – announced its first corporate partnership with the blockchain-powered 'piggy-wallet', Pigzbe.
Pigzbe was designed to reinvent pocket money for a new generation of children. The part physical, part digital 'piggy-wallet' runs on Wollo (WLO), Pigzbe's family-friendly crypto-currency, and is designed to introduce children age 6+ to modern money management while teaching them good financial habits in a safe and secure setting. The partnership will see Wirex list WLO alongside its existing Bitcoin, Litecoin, Ethereum, and XRP wallets. In turn, Wollo holders will be able to buy, store, exchange and spend WLO through the existing Wirex app and Visa card.
Wirex currently holds the crown as the only company in Europe with a debit card that is linked to users' crypto wallets, allowing them to convert and spend their digital assets in shops, bars, restaurants or on public transport and the only UK headquartered crypto-friendly company to receive an FCA e-money licence. Already a success in Europe, the company recently announced plans to expand its card offering into the US in what would represent North America's first multi-cryptocurrency prepaid card programme.
Pavel Matveev, Co-founder and CEO of Wirex, said: "Our relationship with Pigzbe paves the way for novel crypto and…