"Get Serious About Investing" with eToro and Gael Monfils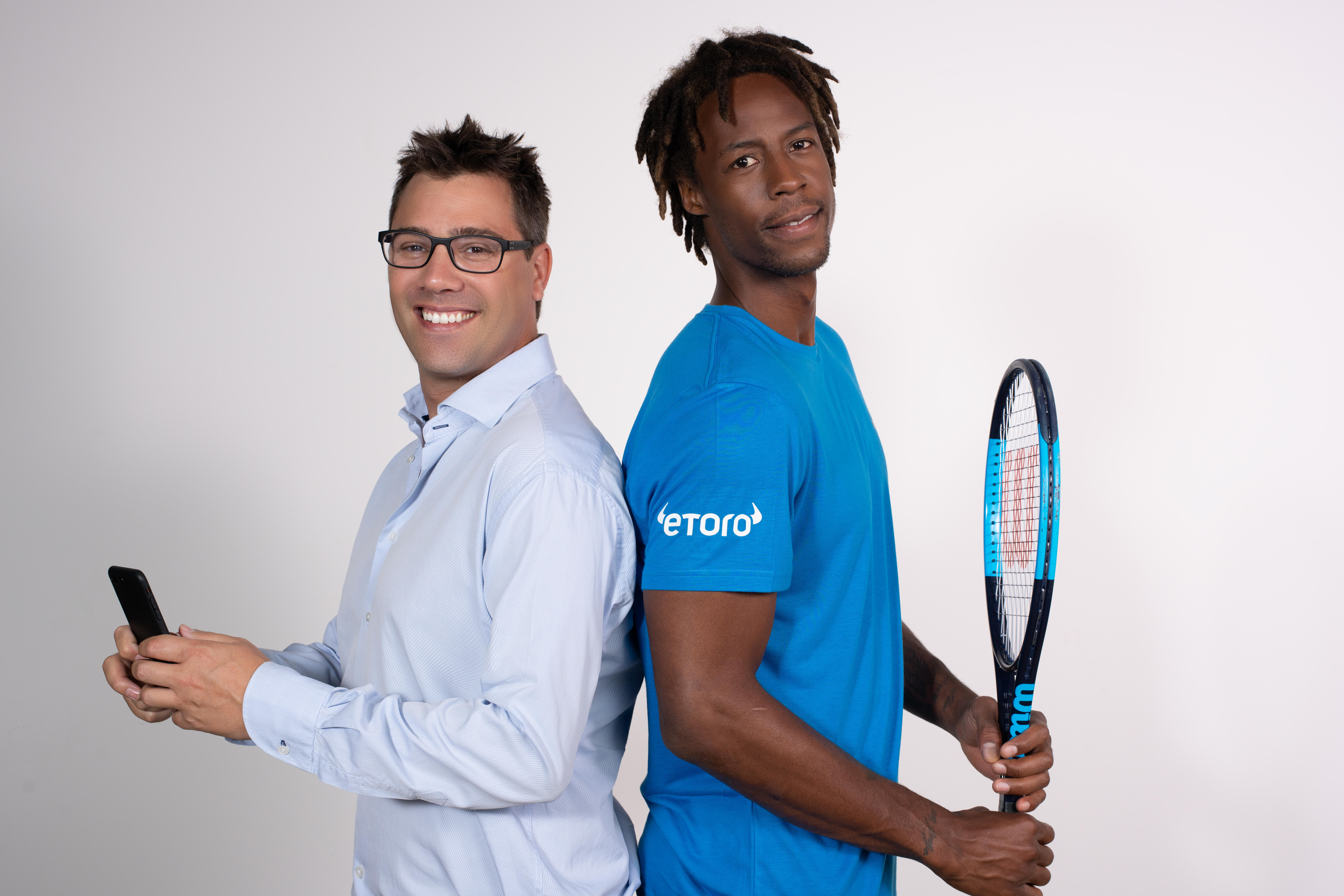 Pro tennis player Gael Monfils is no stranger to success. He won 7 ATP singles titles, competed in several Grand Slam tournaments and is going to play in two more this year. Gael is known for having a colourful personality, both on and off the court and has become quite popular with fans of the sport. Despite his hectic training and playing regime, Gael still manages to trade online, and his platform of choice is eToro.
eToro is the world's leading social trading network, which has been at the forefront of Fintech for more than ten years. Over the years, eToro has pioneered various innovative features in the world of online trading, such as CopyTrader, which enable traders to allocate funds to copy other traders' portfolios in real time, and CopyFunds investment strategies, which are ready-made, fully allocated, managed investment portfolios.
Gael first heard about eToro from his brother-in-law and was drawn to its wide selection of cryptocurrencies and innovative CopyFund investment strategies. He has been trading on the platform since October 2017. eToro is one of the only platforms that offers trading of both "traditional" financial instruments, such as stocks and commodities, and cryptocurrencies.
Playing tennis as a professional is not easy. It takes dedication, hard work, raw talent, and the ability to handle adverse circumstances. Being an online trader requires much of the same qualities – which is why the two can go hand in hand.
eToro manages to make trading approachable to a variety of clients, numbering in the millions and in 140 countries. Some of eToro's main values include leadership, innovation and fun. Gael Monfils embodies many of these values, which is why this collaboration is quite natural.
Your capital is at risk. This is not investment advice.
Fasttoken to Become the First to Publicize its State Channels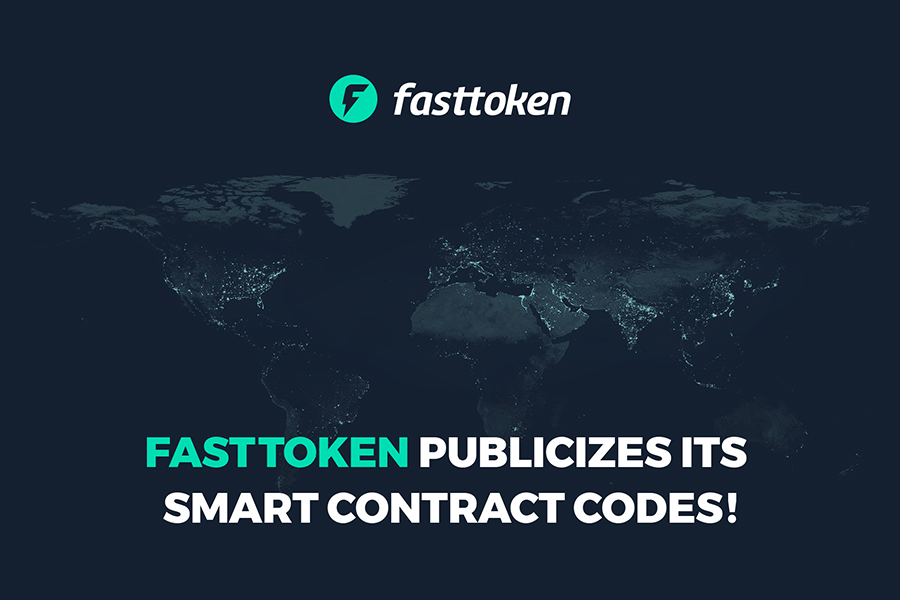 Despite the introduction of effective solutions like "state channels", scalability has always been a major cause of concern when it comes to solving complex problems on most major blockchain networks.
Fasttoken State Channel is Here to Stay
Fasttoken, a blockchain-based platform, which has been developing several blockchain-based casino games for the past six months, has recently presented them casino at the gambling industry's largest event — ICE London, an event with the main agenda of fusing the offline and online gambling ecosystems.
At the ICE London event, the Fasttoken team announced that the platform will be providing unrestricted access to all underlining codes pertaining to their state channels implementation. These codes are said to be streamlined to suit the gambling industry.
The state channels, just like Raiden and the Lightning Network, further ameliorate some critical aspects, which are detailed below.
Scalability – Transactions per second are in the range of millions.
Speed – With the state channels, the time consumed during blockchain is reduced to seconds or milliseconds.
High Costs – Apart from boasting significantly reduced fees during rare blockchain updates, gas fees are also eliminated in state channels. This has however not had any negative effects on transactions. In fact, transactions were reported to be highly transparent and secure.
The Lightning Network which has its primary use focused on payment and the transfer of funds has…
Earn Money Even When BTC Drop? Bexplus can Achieve It!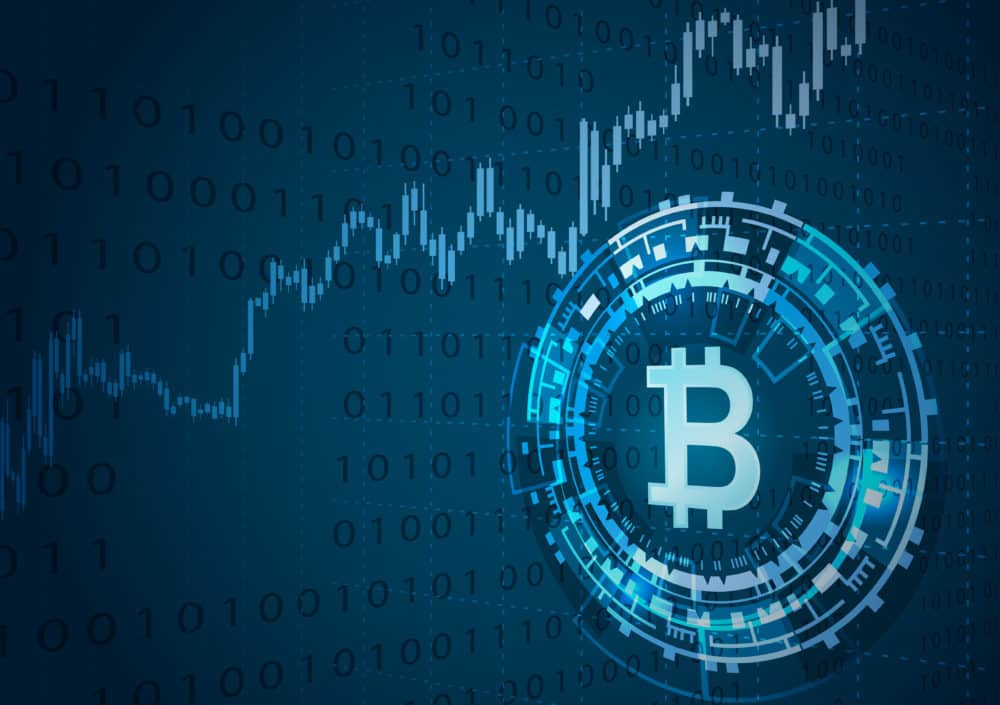 The Dilemma for Cryptocurrency Investors
In the past one week, Bitcoin showed a upward trend from $3,510 to $3,620. However, According to the historical chart, this presents another "enticing" trend which might be a bull trap. It's necessary to be cautious about its price suddenly plunged soon later. In fact, Bitcoin is still in the prolonged bear market. Since November, 2018, BTC has been making its downwards journey. Though there are some slight recovery, it's hard to bounce back and hit the peak at $20,000 again. If the bear market continues, it's impossible to make profit by holding BTC and waiting for its appreciation, let alone investors who started BTC trading since late 2017 with their assets shrinking.
Moreover, Altcoins which rely on various endorsements entered into the crypto market, making Bitcoin, Ethereum, etc less valuable for investment. In general, when a kind of new altcoin is listed in an exchange, its price will go up to at least 30% in 3 days. This kind of investment can satisfy the money-earning desires of bold investors. However, because ICO programs are unregulated which are high-risk as well.
So is there any way of investing BTC to achieve high return but with lower risks? The answer is YES and that is cryptocurrency futures trading.
How Cryptocurrency Futures Trading Achieves High Returns and Low Risks?
Low risk
For high-end investors, a…
How to save time and money on cryptocurrency trading?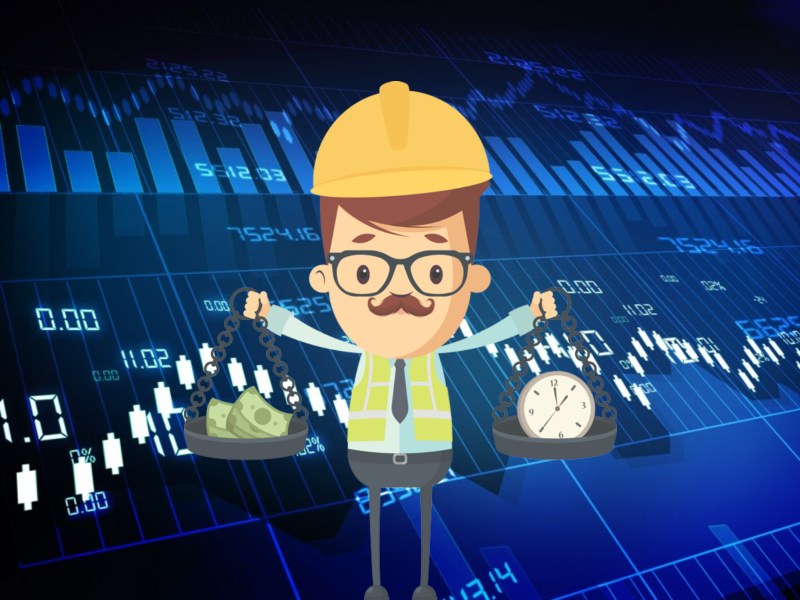 Cryptocurrency trading is exciting, at least when things are going your way, but when they're not things can get stressful fast. Being a successful cryptocurrency trader is all about making the right decision at the right moment to secure a profit.
This puts a lot of pressure on new cryptocurrency traders. Sometimes you'll have only seconds to come to a decision, but what if it's the wrong one?
The key to getting over most of your issues when it comes to trading is efficiency. Being able to establish systems that work and set rules and goals for yourself is the difference between a successful and failed trader.
Why is trading cryptocurrency so complicated?
Cryptocurrency trading also suffers from another big problem, it's spread out all over the internet! There are hundreds of different cryptocurrency exchanges and tools out there and most traders will be using several exchanges and tools to try to trade.
There are so many cryptocurrencies that not every exchange can or will list them all. Many assets which have great price potential are actually confined to smaller exchanges. That means if you want to trade them, you'll need to make many different accounts and swap between the tabs.
This makes things confusing, especially for newbies. It's easy to make costly mistakes when you're juggling multiple tabs and interfaces, and it can turn things into…