Billion Reasons to bring Financial Inclusion with a frictionless Ecosystem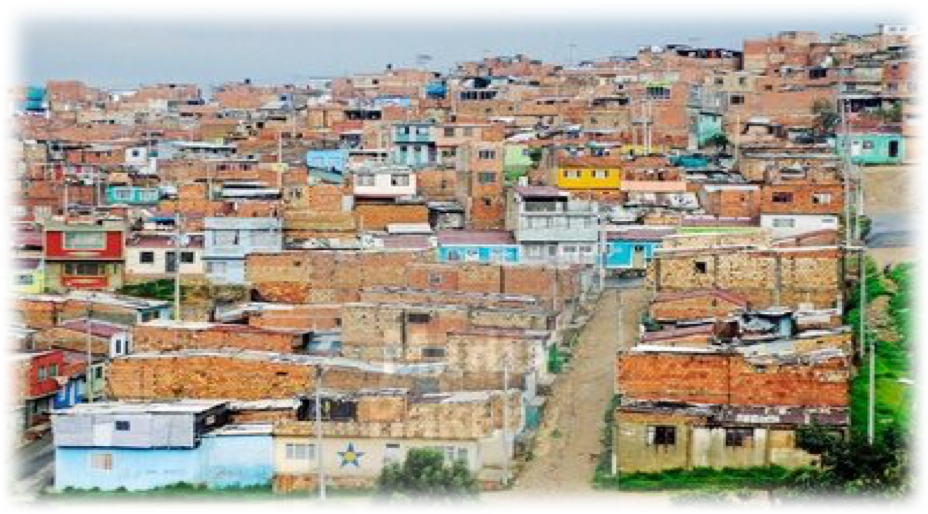 Globally, 1.7 billion adults remain unbanked, which means more than one-third of the world's population does not have formal financial services. It is believed that bringing unbanked adults and businesses into the formal financial platform could generate about $380 billion in new revenues for banks.
LALA world is hoping to create a financial ecosystem for all, where services including low-cost remittances, cashless payments, peer-to-peer lending, fiat lending, etc.prevail under one umbrella. It is opening the door to regulated financial services stating that it has great potential to protect up to $42 billion from what it calls "the grey market."
LALA world has the vision to reach people with limited resources through blockchain, without needing to understand the underlying technology.
LALA World argues that, currently, international transactions in developing countries are extremely inefficient — a problem that is aggravated by many migrants who work in various parts of the world. According to UN DESA, 3.4% of the world's inhabitants today are international migrants. The number of migrants residing in high-income countries rose from 9.6% in 2000 to 14% in 2017.
It says that payments through its ecosystem would be borderless and considerably inexpensive. Payments would also be processed speedily as no intermediates are delaying the transaction. All the transactions handled through its ecosystem are immutably recorded on a Blockchain, making them unalterable.
The company has scheduled to offer different services and products in upcoming months, some of which are already up and running. Each product is the stepping milestone for this network to take shape and become a sustainable financial ecosystem.
LALA Pay, the payment services have been successfully launched in India earlier this month via LALA World App with features of bill payment services through which the user can pay their Telephone, Gas, Broadband, Electricity and Post-paid mobile bills of more than 25 different utility service providers in India.
Another LALA offering, LALA Lending went live in India earlier this week as their first loan got disbursed successfully through its acquired Non-Banking Financial Company (NBFC) in India, whose application for the change of board is submitted with the Reserve Bank of India, the governing authority. With collateral free, fiat Lending and LALA Pay the LALA World's frictionless financial ecosystem dreams to touch numerous lives with their generous offers and services.
LALA, to begin with, will be offering loans in two segments in its first phase:
1) Micro and Nano Credit (MANC) for individuals. 2) MSME Loans: for Micro, Small and Medium Enterprises.
India is a huge market for both these offerings. As according to World Bank, Indian MSME has employed more than 50 million people, scaling manufacturing capabilities, curtailing regional disparities, balancing the distribution of wealth, and contributing to the GDP-MSME sector forms 8% of GDP. With Nano Credit, it can empower youth to become successful entrepreneurs with financial support which cannot be secured from traditional banking.
LALA world is exploring multiple angles to reach maximum people through their socio-business platforms.
By 23rd July 2018, they have planned to launch Recharge Services via LALA World App from UAE utilizing their partnership with ManGo Point Payment Services L.L.C which is a company registered in Dubai, UAE under the Dubai Economic Department for accepting and processing payments in the UAE. Post-launch, any migrant in UAE would be able to top-up his/her LALA World App account through ManGo kiosks present at 450 locations across UAE. After a successful top-up, users can do top-up of their own mobile number or any other mobile number belonging to 10 different countries outside UAE, saving them from frequent visits to the kiosks.
By 2020, they want to make a difference in 100 million lives and build the acceptability of LALA, making these individual launches as stepping stones towards the mega-vision!
In future, LALA World would be able to enable crypto-to-crypto lending among peers (peer-to-peer). This would be the fastest form of lending and would empower migrants in urgent need of credit, who would be able to borrow from their near and dear ones.
With growing income levels, financial inclusion is now one of the top agendas for public and private financial institutions. The time is right for all financial institutes to take into account the unbanked and underbanked market. It can be done by changing their current operating model to serve this fast-growing profitable market effectively. Challenges of current banking and loaning services need to have a common base of a solution to bring all on the same platform, and it seems LALA World holds a strong potential to achieve it.
Organizations like LALA World can improve annual revenues of nations significantly by:
Closing the small business credit gap at average lending spreads and provide conservative fee-based services.
Including unbanked adults in the formal financial system, and raising their formal financial services spending levels.
Resources:
(Accenture: https://www.accenture.com/us-en/insight-billion-reasons-bank-inclusively)
(http://www.iamwire.com/2017/09/importance-of-msme-sector-in-india/166912).
Disclaimer: This article should not be taken as, and is not intended to provide, investment advice. Global Coin Report and/or its affiliates, employees, writers, and subcontractors are cryptocurrency investors and from time to time may or may not have holdings in some of the coins or tokens they cover. Please conduct your own thorough research before investing in any cryptocurrency and read our full disclaimer.
How Cryptocurrencies Will Change Online Gambling in the Future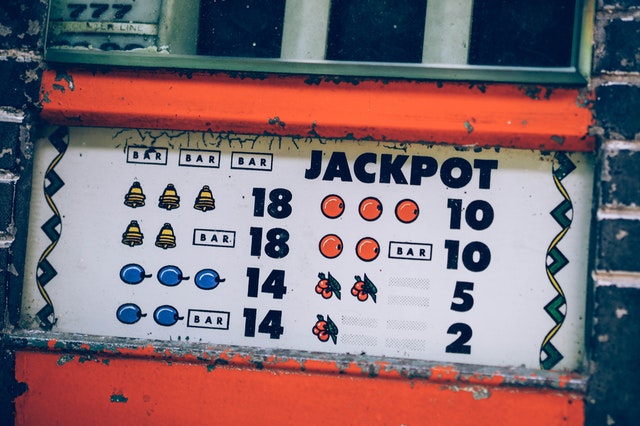 Anyone who has followed online gambling since the beginning can tell you that things don't stay the same for long. One of the reasons for this is that technology improves at such a ridiculously fast pace, and innovators in this industry are able to match up with those technological changes pretty quickly.
An innovation in technology that the Internet gambling industry has really learned from is cryptocurrency, with bitcoin in particular leading the way. We've seen it emerge as an alternative banking method, but it's going to change the industry as a whole in ways that people can't quite understand yet.
A Post-Legality Era
Something that has eluded online gambling since its inception is the idea of a global governing body. As it stands right now, each individual country (and smaller units of jurisdiction) have their own governing bodies that oversee in the industry. A lot of these laws are tied to banking laws, and that's where the legality of playing in bitcoin casinos becomes such an interesting topic.
In the present, we're seeing country-based regulatory bodies from places like Malta, Gibraltar and the United Kingdom start to work together and recognize each other's licenses more and more. That's taking serious steps towards having a global governing entity, and once that happens, the role of bitcoin is going to be even larger than it is now because it'll…
VOLUM (VLM) Announces Commencement of Token Generation Event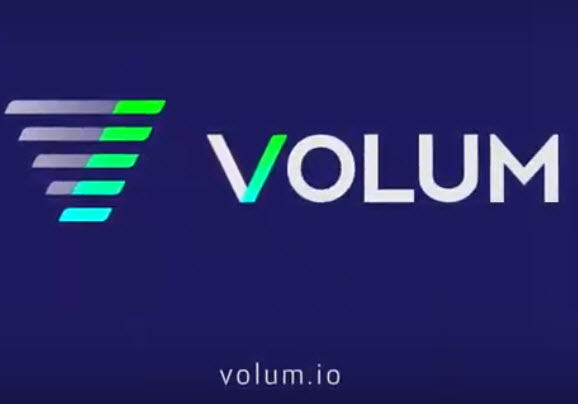 ESTONIA, May 4, 2019 – VOLUM (the "Company"), a multi-dimensional blockchain technology holding company, is thrilled to announce the commencement of the Volum (VLM) Token Generation Event ("TGE") beginning on Saturday, May 4. The VLM utility token is the native cryptocurrency powering the VOLUM supply chain and logistics management platform.
Driven by algorithmically intelligent software tailored to logistics and supply chain management, along with Internet-of-Things ("IoT") integrated functionality, and a backbone of hybrid public and consortium blockchain architecture, the platform is organized around the Volum (VLM) token. The VOLUM TGE will be managed by deploying ERC20 tokens on Ethereum Mainnet to maximize future access to cryptocurrency exchanges.
The VOLUM platform operates as a comprehensive control center for supply chain and logistics management operations. Companies who use this platform will be able to carry out a wide range of blockchain transactions including: Payments, Rewards, Purchase Orders, Legal Contracts, Regulatory Compliance, Taxation, Shipment Management, Letters of Origin, Customs Documents, Inputs/Outputs and Inventory Ordering, Delivery/Parcel Tracking, IoT Monitoring and Reporting, Big Data Analytics, and Inputs and End-Product Tracking/Traceability.
"The total addressable market for a blockchain-based supply chain solution is nearly $54 trillion globally, with the majority of the world's workers playing some part of this equation" noted Arnaldo A. Detrés, CEO of Bengala Technologies, LLC, the principle blockchain developer working to build the VOLUM platform. "However, blockchain solutions have been unable to…
How to Secure Yourself in Relation to Bitcoin: Top VPN Services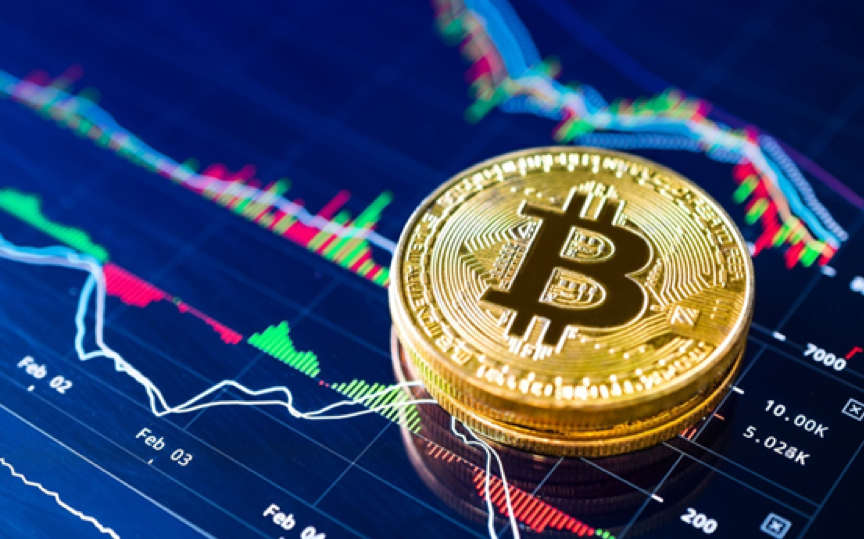 Nowadays, more frequently people opt to use cryptocurrency such as Bitcoin while dealing with financial transactions for its convenience, so its increasing prevalence isn't round-of-the-mill phenomenon but still, its users need to create fully protected cooltechzone to secure their data.
Recently, a great abundance of VPNs have started to accept it as a way of payment and it definitely makes sense: one buys VPN to retain anonymity on the Web, so why not to use the privacy-focused payment method? Paying for a VPN service with Bitcoins or any other cryptocurrency secures personal data from curious eyes leaving no traces.
What is a VPN?
Virtual Private Network (VPN) is generally presented by the group of linked to each other computers via the Internet. VPN boosts protection and provides a high level of anonymity to all types of Internet connections.
Security
While the connection to the ordinary Wi-Fi networks, a user usually gets access to the Internet directly, thus he becomes vulnerable to the hackers and the malware attempting to steal his personal data. On the other hand, applying VPN one transmits and gets data in encrypted form which makes it protected.
Anonymity
Generally, isn't hard to trace an Ip-address of any user and to identify his location with sufficient accuracy. With the help of VPN, the attacker will only get the address of the removed computer. Undoubtedly, the safeguard…