BlocPal to Enable Micropayments with New Blockchain Solution and Unified Wallet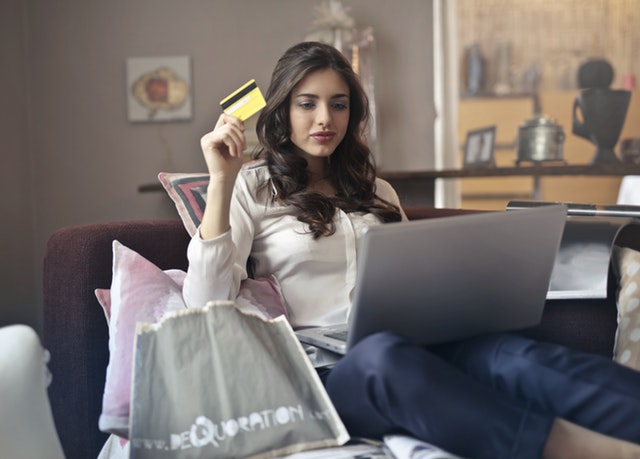 The concept of cryptocurrency, first put into practice with the Bitcoin project, has changed the way we do transactions, allowing the peer-to-peer exchange of value without any intermediaries involved.
Well…except today most of us use crypto exchanges like Coinbase.
Since the launch of Bitcoin a decade ago, many similar crypto-coins came out, introducing new features like smart contracts or advanced consensus protocols. Some years ago, it was all about Bitcoin, Litecoin, and Ethereum. However, today, there are over 1500 coins, dozens of which can be considered top coins that are worth to be part of an investor's portfolio.
The cryptocurrency market has grown, with many analysts agreeing that it might be reaching a maturity level, but there are still many problems to solve. Two of the main challenges relate to the use of cryptocurrencies to buys goods and services, and the existence of a multitude of coins, making it difficult for an investor to manage several wallets or several account balances at once.
BlocPal, a young startup based in Canada, wants to solve these problems and proposes a blockchain system that integrates a unified wallet to store all the major coins, which would allow smooth and secure payments with the merchants. Now let's dig deeper into these challenges and see how BlocPalplans to address them.
Cryptocurrency Payments
Bitcoin was designed as a system to allow people to make safe transfers without intermediaries. In addition, it was also intended as a means of payments. However, Bitcoin and most of the altcoins out there have demonstrated high volatility during the last years, making it unprofitable for merchants to accept crypto-coins for payments. Moreover, the increasing transaction fees are a significant obstacle for micropayments.
Recently, a report by Chainalysis, commissioned by Bloomberg, found that the use of BTC as a payment method with the 17 largest merchant-processing services declined from $411 million in September of the last year to $60 million in May 2018. The decline comes even though the price of Bitcoin has higher stability than in 2017 when it hit the record level close to $20,000.
Previously, crypto enthusiasts were closing eyes at the high transactions fees and found it cool to buy something with Bitcoin. However, today, as more people get familiar with the crypto space, users understand that the coin is not practical to buy a coffee, with credit card transactions being much more advantageous.
Nevertheless, BlocPal aims to revive crypto-based payments by proposing a blockchain platform that operates with both cryptocurrencies and fiat money. The platform would allow instant settlements with low fees. The system can be integrated into both physical and online businesses, allowing users to buy goods and services with their BlocPalwallet.
Multiple Cryptos
As mentioned, the emergence of numerous cryptocurrencies is good for diversification, but sometimes it is challenging to manage all the coins on different wallets. Many ERC20-based coins can be all stored in a single Ethereum-oriented wallet, which is great. However, the same wallet wouldn't be compatible with Bitcoin with all its forks, Cardano, EOS, and many other coins. Some wallets, like the physical Ledger Nano S, allow users to store most of the top coins, including Bitcoin and Ethereum. However, this wallet comes at a price, as you have to buy the physical device.
BlocPal wants to address this issue by proposing a unified, free wallet that would accept all the major coins currency available. Today, the BlocPalwallet can store Bitcoin, Ethereum, Bitcoin Cash, and Litecoin. The company said that it would add more coins as the project grows. In this way, it will be much easier for users to manage their coins while maintaining a decent degree of diversification.
BlocPal STO
The BlocPal network, which is based on Bitcoin's source code, plans to go live in August 2018 and the platform will be fueled by the BlocPal coin (BPX). The team plans to raise funds via a security token offering (STO) during which the BlocPal coins will be released.
The STO, which resembles an initial coin offering (ICO), is planned for the first quarter of 2019, with the public sale targeting 10 million Canadian dollars. Investors might find this opportunity quite attractive given that BlocPal intends to offer 33% of its profits to BPX holders.
BlocPal targets another C$5 million during the pre-ICO, which is currently going on until the end of 2018.
Given that BlocPal wants to be in line with the Canadian securities laws and the US SEC regulations, potential investors will have to pass through know-your-customer (KYC) verification procedures.
Another positive thing about the BPX token is the fact that it's mineable, having a total market supply capped at 1.1 billion coins.
BlocPal's proposed ecosystem is functional and practical, allowing merchants and customers to benefit from a more efficient payment system. If the project is implemented according to the plan, we might see another revolutionary product in the emerging blockchain space.
Disclaimer: This article should not be taken as, and is not intended to provide, investment advice. Global Coin Report and/or its affiliates, employees, writers, and subcontractors are cryptocurrency investors and from time to time may or may not have holdings in some of the coins or tokens they cover. Please conduct your thorough research before investing in any cryptocurrency and read our full disclaimer.
Image courtesy of Pexels
CoinField Launches Sologenic Initial Exchange Offering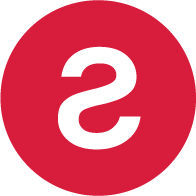 CoinField has started its Sologenic IEO, which is the first project to utilize the XRP Ledger for tokenizing stocks and ETFs. The sale will last for one week and will officially end on February 25, 2020, before SOLO trading begins on the platform.  Sologenic's native token SOLO is being offered at 0.25 USDT during the IEO.   
Earlier this month, Sologenic released the very first decentralized wallet app for SOLO, XRP, and tokenized assets to support the Sologenic ecosystem. The app is available for mobile and desktop via the Apple Store and Google Play.  The desktop version is available for Windows and Mac.
"By connecting the traditional financial markets with crypto, Sologenic will bring a significant volume to the crypto markets. The role of the Sologenic ecosystem is to facilitate the trading of a wide range of asset classes such as stocks, ETFs, and precious metals using blockchain technology. Sologenic is an ecosystem where users can tokenize, trade, and spend these digital assets using SOLO cards in real-time. The ultimate goal is to make Sologenic as decentralized as possible, where CoinField's role will be only limited…
Many of the Top Sports Betting Websites for 2020 Can Be Found On Boomtown's Best Betting Page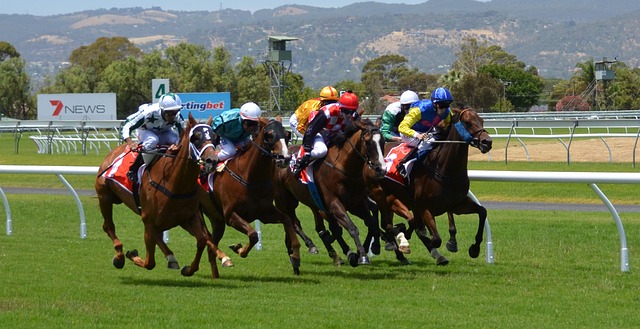 Sports betting is one of the widely known types of online gambling. With a large number of sports fans around the world, this type of gambling is one of the most sought after. The problem usually comes from when gamblers try to find the best sites out of the many available ones. Many new sports betting sites come up daily, thus making the selection process even harder. One of the best places to find top betting websites for sports is Boomtown Bingo. This platform doesn't just give users the best online casino games websites, but they also cover sports betting. As such, boomtown bingo remains a one-stop-shop for everyone who needs the best and the latest online gambling and gaming sites for all types of devices.
Performance
The performance of any website is critical. Users need to find their way around the site easily, and that can be made possible with the site structure and arrangement. Loading time is also essential. A website that always hangs thus pushing the user to refresh every time is no good. These are some of the factors that Boomtown Bingo looks into when selecting the best sites for its users. You can be sure that the new sports betting websites listed on Boomtown's platform have faster loading time, can be used easily by everyone,…
What Prevents Crypto from Becoming the Top Payment Method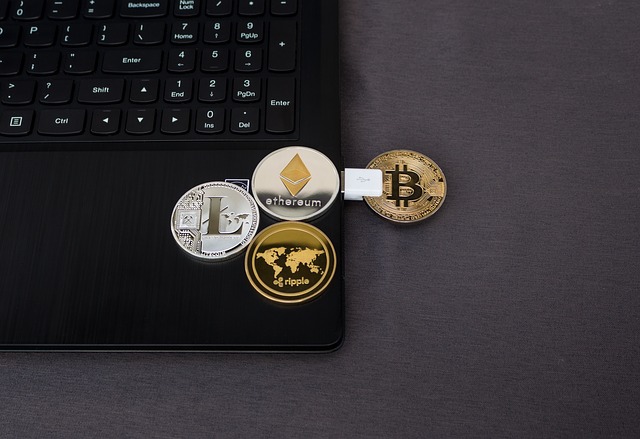 As globalization spreads over the planet, the need for fast and cheap cross-border money transfers is growing rapidly. Cryptocurrency provides exactly that kind of transfers with the added benefits of security and lack of centralization. However, despite being what seems like the perfect solution to the global money transfer problem, crypto has yet to become a major player in the currency arena. It's growing in popularity, that's for sure. But that rate isn't even close to what's needed for crypto to become a recognized and universally accepted payment method.
The question is why?
There can be no doubt that the need for what cryptocurrency can offer is huge. It's most obvious when considering the situation of migrant workers, who are also growing in number due to globalization. The amount of remittances in the world has risen to over $530 billion a year. However, the high cost of these transfers is such a concern that the UN launched a program dedicated to reducing those numbers to, at least, 3% by 2030.
One doesn't need a degree in economy and finances to see what kind of difference cryptocurrency could make for this situation alone. At the moment, migrant workers are losing about $25 billion in money transfer fees. There are still some remittance…