BlocPal Is The Most Advanced Way to Pay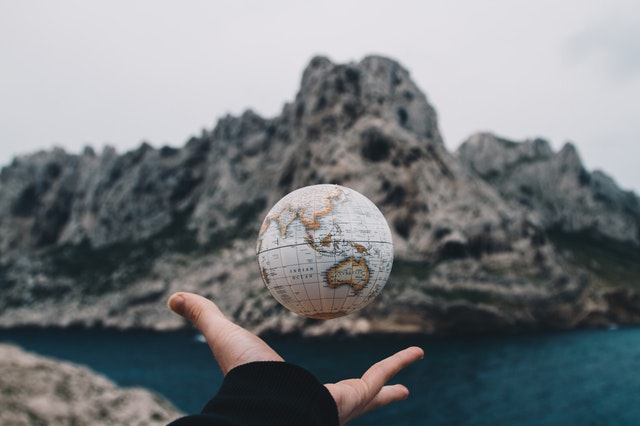 How time flies! Next year will bring with it a birthday cake and 10 candles when cryptocurrency celebrates its first decade on the planet.
And what an exciting & eventful period it's been since the pioneer of digital money –Bitcoin- saw the first light of day in 2009.
Both crypto and its original understudy –blockchain- have become some of the hottest buzzwords over the past years. And each in their own right as the world came to realize increasingly that the technologies represent revolutionary solutions & opportunities for the Digital Age that we live in.
We further saw global exuberance, euphoria, skyrocketing crypto values and also, of course, extreme market volatility as mankind celebrated the coming of the new era with gusto. While at the same time regulators and governments around the globe had to come to grips with the choice of the people and introduce digital currency & blockchain into their frameworks.
Although the process is ongoing and likely to take a long time given the vast disruptive effect, it's busy gaining massive momentum within the key economies. For instance, as Fortune magazine writes, in the U.S. State of Arizona, residents can already pay their taxes by means of certain cryptocurrencies.
While today there are more than 1,800 different digital currencies available in a market worth hundreds of billions of dollars. And after being around for almost ten years, it's now time for crypto to start embracing the real business end of the deal.
"But why are we not seeing digital currencies used more on a daily basis?" I hear you ask. Exactly! There are several issues still hampering the easy everyday use of crypto.
Enter BlocPal, the most advanced way to pay, simplified!
Please continue reading to see what the current industry problems are and how BlocPal has arrived to revolutionize crypto payments. Also how you can become part of its success story now already as a proud owner of the BPX Coin.
Problem – cryptos are hard to spend & costly
Digital currency ticks all the boxes for being the greatest payment solution ever seen. Especially in our globalized & integrated world and during this, the Digital Age, where borderless convenience & immediacy has become the norm.
Yet, even though the crypto industry has achieved breathtaking growth & extraordinary technological advancement in a relatively short period of time, there are still several issues that prevent the massive and ever-increasing global community of keen cryptocurrency owners from using it as a regular payment method.
In an article titled, "Here's why crypto isn't accepted for more everyday transactions", the popular financial and business news publication, Business Insider, wrote that by the end of 2016 there were already 11,291 retailers globally which accept crypto payments from customers. And for the year 2017 alone, that amount grew by more than 30% it says.
"At the same time, users have also warmed up to the idea: a recent survey found that 40% of people familiar with the digital currency would be open to using it in everyday transactions", Business Insider continues.
The publication further lists the "main obstacles to using cryptocurrency for everyday transactions", of which slow transaction times and high transaction fees are two of the major ones.
In terms of the former, "The average confirmation for Bitcoin takes about 20 minutes per transaction right now – but during past stretches of activity (such as in Jan 2018), it got as high as 41 hours", Business Insider wrote at the time. And while processing times have improved further, even now -in the second half of 2018- it can still take several minutes for a simple crypto payment authorization to go through.
While, in terms of fees, months ago Bitcoin transactions cost $40 each, although it has reduced significantly since then, Business Insider wrote. But even at a cost of between US$5-10 per transaction in current times, crypto is still considered far too expensive for everyday payments.
But there is still great optimism while people around the globe are working relentlessly on crypto payment solutions, Business Insider continued.
"Crypto e-payments companies are constantly introducing new technologies and features that could potentially decrease transaction costs and provide instant settlements for retailers, while also eliminating the issue of fraudulent chargebacks. Making ground on these issues would make crypto significantly more appealing to the masses as a form of payment", Business Insider concluded.
However, while echoing the optimism expressed in the preceding paragraph, it must be noted that the e-wallets that come as part-and-parcel of many cryptocurrencies today are still far too simplistic to holistically cover the payment needs of crypto users and merchants alike.
For instance, existing e-wallets are commonly not geared for 24/7 support, instant & guaranteed settlement, know-your-client (KYC) regulatory requirements and auto-invoice generation, to name but a few shortcomings.
BlocPal is the ideal crypto payment solution for everyday life
BlocPal's all-in-one decentralized blockchain payment platform represents the only wallet that users & merchants will ever need!
https://www.dropbox.com/s/jk84fd1p6t97qgy/v2%20full.mp4?dl=0
BlocPal focuses on providing the exact tools needed by crypto users and merchants today to ensure quick, borderless, secure, seamless & low-cost payments on the go.
Users can enjoy all the features & benefits of BlocPal that were specifically designed to make their spending enjoyable and hassle-free:
Double-Secure BlocPal Wallet – the one-stop solution that provides seamless multi-cryptocurrency & fiat interchangeability for payments and deposits.
Low Fees.
Easy QR Code Scanner – instant approval at merchant terminals & automatic proof-of-payment receipt.
Royalty Rewards – receive free BPX coins per transaction, also airdrops.
And much more!
While Merchants will also benefit from BlocPal like never before:
BlocPal integrates seamlessly with both physical and online businesses. Sign up within minutes and hit the ground running with easy API integration and plug-ins for popular ecommerce software.
Receive your money in seconds –not minutes or hours – transactions are approved instantaneously.
Transaction fees below 1% – beats credit/debit cards and other e-wallets hands-down.
Multiple cryptocurrencies are already accepted – and growing.
Rewards program for both merchants & their customers.
No Chargebacks.
Convert your crypto to fiat and BlocPal puts it automatically in your bank.
Know-your-client (KYC) features.
Anti-money-laundering (AML) procedures.
And much more!
And Enterprise customers, business owners & entrepreneurs will also love BlocPal because, in addition to all the benefits & features listed earlier, the platform further provides revolutionary solutions in terms of:
Developer APIs.
White label / branded services.
Custom blockchain solutions.
Robust back-office systems.
Equity financing/crowdfunding.
Securities compliance.
Corporate governance.
Extensive information in terms of the features, benefits and revolutionary technology associated with BlocPal's all-in-one decentralized blockchain payment platform is available on the Website and in the Investor Presentation pack.
The BPX Coin – A Securities Token Adhering to Securities Law
BlocPal is currently inviting investors to participate in its success story through ownership of the BLOC token, commonly referred to as the BPX Coin.
BPX Coin owners will receive 33% of BlocPal's net profits in royalties.
Information for investors is available under Frequently Asked Questions, while disclosure in terms of the Use of Initial Proceeds and Distribution of Tokens is made on the Website and in the Investor Presentation pack.
BLOC holders will be able to trade BPX amongst themselves upon completion of all funding rounds and regulatory sign-off. Based on BlocPal's projected outlook, it is possible that the value of the BPX Coin will increase over time.
Please contact BlocPal on the Website for further information.
Management, Milestones & Roadmap
BlocPal International Inc. is a private company incorporated under the laws of Canada.
The enterprise is under the capable management of a group of highly qualified, skilled & experienced industry veterans who have successfully processed $25 billion in transactions—and counting!
The exciting journey of BlocPal started in 2017 and although several milestones have already been achieved, many more are planned for the future.
More information on the Leadership Team and the BlocPal Roadmap can be viewed on the website and Investor Presentation pack.
Conclusion
Digital currency has come a long and exciting way since its inception almost ten years ago. And it's now time for it to embrace the next level of functionality.
BlocPal's all-in-one decentralized blockchain payment platform has arrived to make every-day crypto transactions the easy & preferred choice for merchants, enterprises, and consumers on the go.
References
BlocPal – Investor Presentation
CoinMarketCap – Cryptocurrencies by Market Capitalization
Fortune magazine – Arizona Senate Votes to Accept Tax Payments in Bitcoin
Business Insider – Here's why crypto isn't accepted for more everyday transactions
Disclaimer: This article should not be taken as, and is not intended to provide, investment advice. Global Coin Report and/or its affiliates, employees, writers, and subcontractors are cryptocurrency investors and from time to time may or may not have holdings in some of the coins or tokens they cover. Please conduct your thorough research before investing in any cryptocurrency and read our full disclaimer.
Image courtesy of Pexels
Is there a Real Value to Binance Coin (BNB)?
Binance Coin (BNB) is one of the most interesting cryptocurrencies at the market right now. The coin was developed by the largest crypto exchange by trading volume in the world, and it only works within the exchange's ecosystem. However, it still managed to achieve what many believed was impossible — it stopped following Bitcoin's lead, and it started carving its own path.
At the very least, the coin is highly intriguing, but does it hold real value? This is a question that many in the crypto community have been asking for a while now, uncertain whether BNB is a worthy investment or not.
What gives BNB its value?
Binance Coin cannot be used for purchasing goods and services, like Bitcoin. It currently does not fuel a development platform like Ethereum. It cannot even be used as XRP for sending international payments. However, the coin had still managed to triple its price in the last three months and to surge when most other cryptocurrencies were seeing losses due to the last remnants of the crypto winter.
BNB managed to achieve all of this because of its use cases within Binance, but also because of its future potential. First of all, Binance is the largest crypto exchange in the world, with millions of customers, most of which use the exchange on a daily basis.
This means that the exchange inspires…
Top 3 Reasons To HODL Binance Coin (BNB)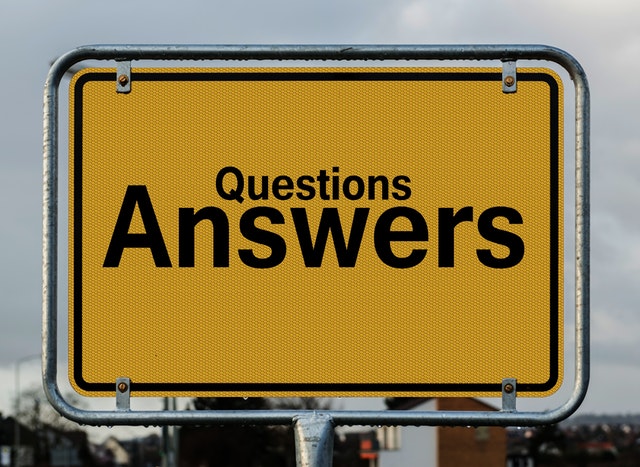 After 2018 crypto winter began, everyone involved with cryptocurrencies experienced quite a difficult period. The prices were down, weak projects started failing, and even the strong ones appeared to be in more trouble than they could face. The year was especially difficult for HODLers, as they expected that the coins' prices would continue to skyrocket. Instead, they lost a fortune, not even knowing if the prices will ever start returning to their former heights.
These days, things do not seem so bad anymore. The prices are still down, most of the coins are still at their newly-found bottoms, but smaller bull runs are improving the situation, while a massive one still remains somewhere in the future, at least according to optimists.
However, among the coins in the vast and diverse crypto market, one token stands out. Binance Coin is not exactly a typical cryptocurrency, and for many reasons. The biggest one is that it is one of the few tokens out there that does not follow Bitcoin's lead, at least not anymore. Whether that will change in the future remains to be seen, but for now, BNB appears to be going its own way, carving its own path through the crypto market.
Its price has increased by several hundred percents since the year began, and for now, it continues to grow. As such, it is perhaps more worthy…
Why Binance Could Become The First Centralized Company To Achieve Total Decentralization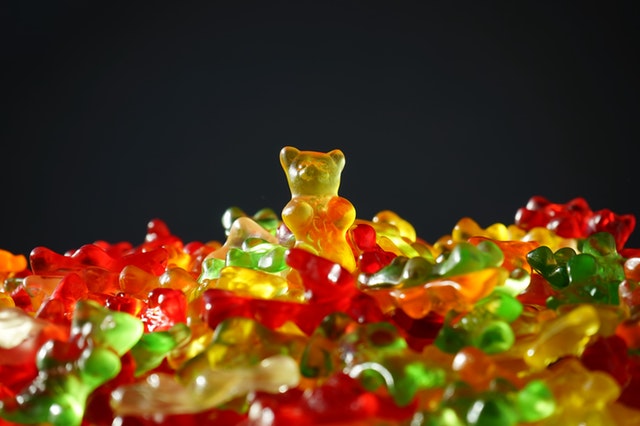 At this point, pretty much everyone who knows anything about cryptocurrencies knows that they are based on the concept of decentralization. The same is true for the blockchain technology. While there are some exceptions, such as certain stablecoins, most digital coins follow this principle.
This means that these coins, as well as their network, have no central authority, no single entity that would make choices and decisions that would impact others. However, while most coins managed to achieve this through different complex mechanisms and algorithms — one aspect of crypto trading still remains heavily centralized. We are, of course, talking about crypto exchanges.
Centralization of crypto exchanges
Most of the largest crypto exchanges out there are designed as companies, rather than community-operated platforms. The exchanges have their employees who designed them and developed special tools. They act as customer support, developers, innovators, and alike.
They also get to decide which coins will be listed and which are too weak, uncertain, or not fit to be found on the list. Exchanges are also responsible for keeping the traders' and investors' funds safe, which is why they typically develop their own wallets. As such, they are often targeted by hackers, as the coins are stored in an exchange wallet, waiting to be withdrawn, sold, or converted into different currencies.
This makes them extremely unsafe, and investors and traders are always…