Cardano (ADA) Solves Proof-of-Stake Conundrum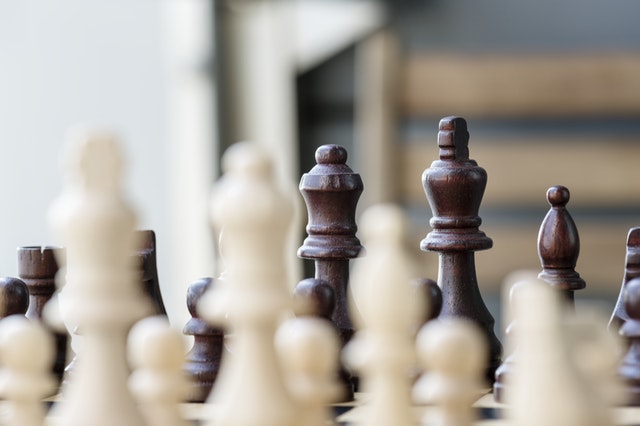 As a top ten cryptocurrency by market cap, Cardano's approach to development is unique. Rather than emulating a corporation or community, Cardano's organization is purely academic. Operating like the board of a major research institute, they rigorously peer review every potential development factor and only update the blockchain when a full consensus can be made. As such, their platform holds a privileged place of trust in the industry.
In the past several months, we've seen Cardano make great financial strides. Their listing on Huobi bolstered their ADA token's presence in China. In the western world, Binance expanded their trading pairs to include Binance Coin (BNB) and Tether (USDT). Of course, Cardano is not just a financial instrument. The blockchain exists to one day supplant other blockchains through superior technology, and recent news pertains mostly to these development timelines.
Solving the Proof-of-Stake Question
Proof-of-Stake often sounds like the perfect solution to the ever-present problems with the Proof-of-Work mining ecosystem. The large-scale deployment of ASIC mining hardware is only one component, but it feeds into many of the others. Increasing centralization due to ASIC mining mega-farms like Bitmain defeats the original purpose of cryptocurrency. This increases the potential of the dreaded 51% attack that could cripple prominent blockchains. Not to mention the sheer electrical consumption that comes from running hashing algorithms 24/7 on hundreds, if not thousands, of machines. Proof-of-Stake itself solves some of these problems but suffers from others.
Until now, Proof-of-Stake systems could not 'bootstrap' new or desynced nodes from a single starting block. Proof-of-Work is capable of this, and it prevents checkpoints or other theoretically 'trusted' parties from becoming corrupt. Cardano's Charles Hoskinson recently released a peer-reviewed research paper outlining the process through which they created Ouroboros Genesis. This unique variant of the Proof-of-Stake algorithm solves the problem of bootstrapping and creates a system that can compete directly with Proof-of-Work mining. This could mean big things for Cardano, but also for the entirety of the cryptocurrency world. Given the extreme energy consumption of cryptocurrency mining, reductions in this process benefit everyone. It also helps to prevent hostile centralization by ASIC mining farms.
Cardano's Global Expansion
Cardano's addition to Huobi and progress in the Chinese market is well known by now, but the academic blockchain did not rest after this accomplishment. Instead, they looked to emerging markets that might benefit from blockchain integration. To this end, Cardano signed a Memorandum of Understanding with the government of Ethiopia. Blockchain can offer the African country several benefits – efficient agricultural monetization, secure governmental processes and more. The partnership remains in the opening stages, but new developments are sure to come – and we will watch with great interest.
Further, alongside Ethereum and the OmiseGo team, Cardano chose to boycott the upcoming Consensus 2018 forum. Citing concerns with how the forum's parent company operates, Charles Hoskinson tweeted at Ethereum founder Vitalik Buterin. The latter announced that he would not be attending the conference, with Hoskinson vehemently agreeing. The combination of refusing parties gives credibility to some complaints about the conference – and the company behind it.
Looking Forward with ADA
In brighter news, the Cardano team received an invitation from major cryptocurrency event Eurocrypt 2018. The development team will speak at length about their Ouroboros Genesis protocol and how it can be used to bring Proof-of-Stake algorithms up to speed. Eurocrypt is a well known and academically rigorous event that fits well with Cardano's company vision.
Further, Cardano's recent release of two new test nets furthers their technical accomplishments. Both test nets appeal to developers specifically, and the full Cardano product release remains some distance off. However, considering the standards that Cardano set for itself, there's no surprise that progress moves more slowly than the less scrutinized blockchains that make up the rest of the top ten. Seeing as Cardano's value doubled over the course of the month of April, investors do not seem bothered by the speed of development.
For the latest cryptocurrency news, join our Telegram!
Disclaimer: This article should not be taken as, and is not intended to provide, investment advice. Global Coin Report and/or its affiliates, employees, writers, and subcontractors are cryptocurrency investors and from time to time may or may not have holdings in some of the coins or tokens they cover. Please conduct your own thorough research before investing in any cryptocurrency and read our full disclaimer.
Image courtesy of Pexels
Top 3 Crypto Trends That Might Go Big in Q2 2019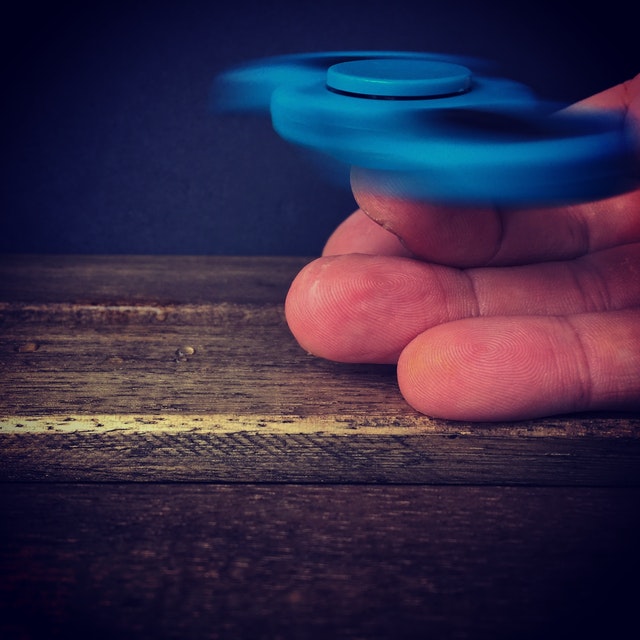 So far 2019 has brought a significant change to the crypto industry. Q1 of this year has seen the rise of the idea of IEOs, the crypto space has finally managed to shake off the bears, and numerous coins throughout the industry have seen their prices grow once again.
The latest rally happened only several weeks ago, and it allowed Bitcoin to surge up by $1,000. Most other coins followed in their own way, but the investors are now wondering what to expect out of Q2? The Q1 started off badly, but it ended up being extremely successful. The chances are that history might repeat itself in the second quarter, as there are some key trends that might point the way for the further development of the crypto market.
1. The rise of IEOs
Back in 2017 and early 2018, ICOs (Initial Coin Offerings) were everything that the crypto space was talking about. Their popularity allowed startups to raise billions upon billions of dollars. Soon enough, however, that ended in a pretty bad way. STOs (Security Token Offerings) emerged as an alternative that does not depend on trust, follows regulations, and it actually holds value. However, asset tokenization might still be in its early stages, and this is something that might come back at some point in the future.
In 2019, however, IEOs (Initial Exchange Offerings) started attracting the…
The Crypto Space Once Again Divided Over Bitcoin SV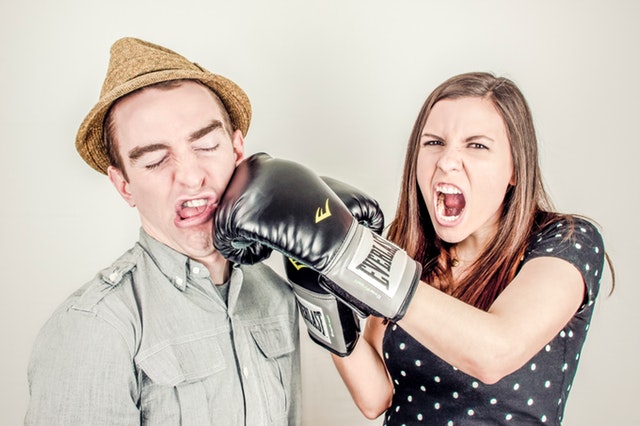 The crypto community is a strong one, one that managed to bring digital currencies from nothing to an industry worth hundreds of billions of dollars. However, while its strength in this regard is undeniable, the crypto community can be just as fragile given the appropriate conditions. With that in mind, the conditions seem to have been set for a new divide, although the cause is once again the same — Dr. Craig Wright and his Bitcoin SV (BSV).
Craig Wright vs. the (crypto) world
Dr. Craig Wright, the chief scientist at nChain, and the creator of Bitcoin SV. has been a well-known and very controversial figure in the crypto industry. Wright was suspected of being Bitcoin's creator several years ago, which is possible because no one knows who is behind the name 'Satoshi Nakamoto.'
Wright was believed to be him, and one theory claimed that he and his friend were responsible for giving life to BTC. However, the theory quickly died out, but not before Wright seemingly liked the idea of assuming the mantle of Nakamoto. He himself started claiming to be Bitcoin's mysterious creator ever since.
Of course, he managed to gather up some followers, but the majority of the crypto community — while confused — did not believe him. Luckily, there is no need for trust, and Wright should easily be able to prove that he…
Are XRP and Ripple Going to Be Worth Anything by the End of 2019?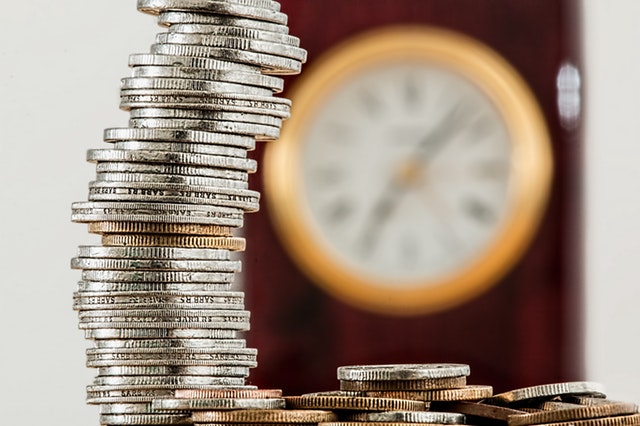 One surprise recently was when XRP took over Ethereum's long-held second place in the Market Cap leaderboards. It quickly went back to its traditional and respectable third place behind Ethereum, but it could be a sign of things to come.
XRP has a lot of clout in the market because of the platform it is based on, which is Ripple. A coin that is used for a very specific purpose and with a long term goal in mind is always going to fare better than others. Litecoin, Bitcoin Cash and others have come about because of disagreements in Bitcoin. Therefore they offer nothing except an alternative to Bitcoin as a pure cryptocurrency, while Ripple (and XRP along with it) has something tangible behind it.
Big Banks Back Ripple
Ripple was created in 2012 for a specific reason. It aimed to become a faster and more efficient method to transfer value between banks and countries. This value can be almost anything from currencies to other instruments. While initially, banks were cautious about investing in the company, recently they have been lining up. The crypto winter has helped with innovation int he industry and Ripple has benefitted immensely for it.
The various payment solutions based on Ripple such as xRapid and xCurrent are seeing a large uptake, and this is having an amazing effect on XRP as a whole.…