A Comprehensive Survey of Blockchain-based Mesh Network Projects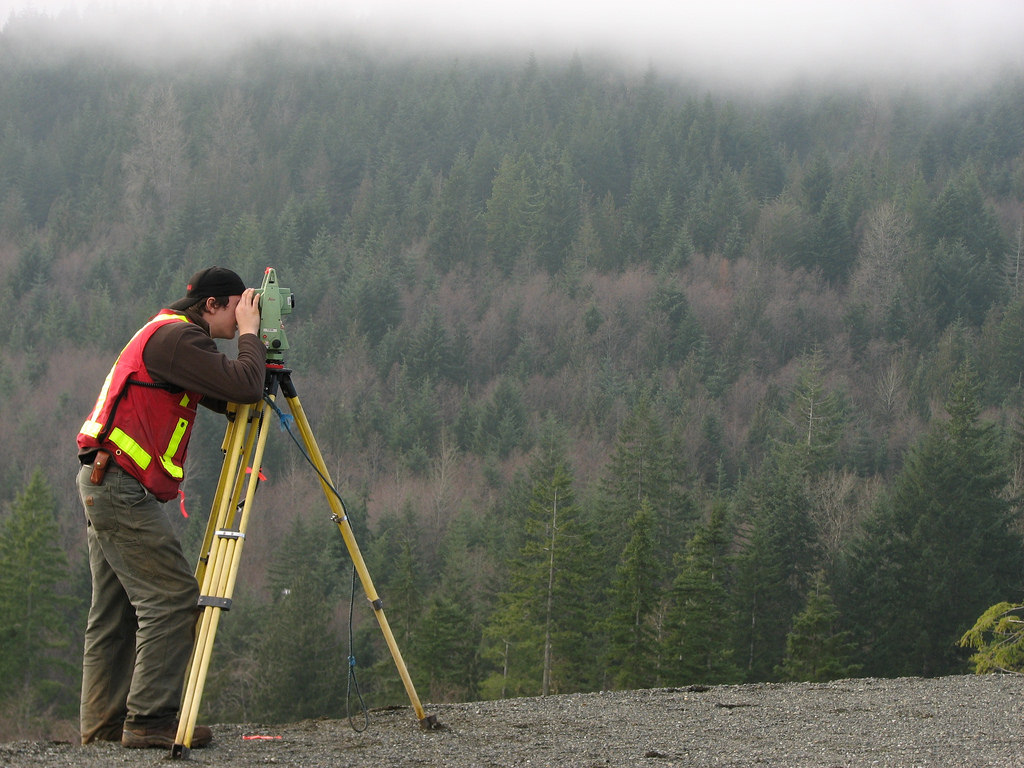 As blockchain gains in popularity, more and more people believe it to be an inevitable trend that blockchain technology will merge with Mesh technology. So far, several development teams have been working on this front, pressing ahead in order to deliver their versions of Mesh networking to the world as rapidly as they can. 
​Therefore, many questions arise. Perhaps the most anticipated of these are:  What are the core differences between these projects? and Which project will bring more practical value? Today, let's talk about the differences among between several major Mesh +Blockchain projects.
SmartMesh:The Tokenized "TCP/IP" Protocol for the Age of Value-Based Internet
​SmartMesh is the first team to develop a blockchain-based Mesh Network in the world, and it is the only Mesh project listed on major global cryptocurrency exchanges. The SmartMesh protocol is a peer to peer network protocol that is essentially a token-based"TCP/IP" protocol for the next generation internet of value. SmartMesh enables smart devices to connect with each other without internet access, and data and value can be transmitted and transferred from one device to another in such Mesh networks.
​In order for the Mesh network to extend in a wider range, a large number of nodes are needed. SmartMesh incentivizes users to provide sustained online nodes through its SmartMesh SMT Token. The SmartMesh development team has also developed and optimized the Mobile Raiden Network to make the Raiden network available for smart mobile devices. This solves the problems of slow on-chain transactions and high costs and manifests the theory of having token incentives into a reality.
​However, enduring and stable mesh networks are not easily built with cellphones alone due to their mobility and wandering users. In order to overcome this challenge, the MeshBox project was launched, which will be a cornerstone in the endgame of the SmartMesh ecosystem. MeshBox is a hardware box combining home router, storage and streaming functions, among others, based on the SmartMesh protocol. This will provide better range and stability within Mesh networks and add functionality and features that benefit both users of the Mesh network as well as Meshbox owners who can earn cryptocurrency rewards by providing their box as a service to the local Mesh network.  The combined powers of SmartMesh and Meshbox give way to a sustainable and robustly featured agile network system that brings its own 21st Century digital economy of value, data, and fungibles to any locale, empowering local communities and integrating with any existing IoT infrastructure.  
​The most prominent feature of Meshbox is its gateway functionality. This allows Meshbox to break through and serve as a throughput portal to the greater internet. When this is enabled, all the devices on the Mesh can access the internet as long as the Meshbox stays connected to it. This is vital in areas where there is little or no access to the internet. Mobile Raiden runs on the MeshBox as well to provide real-time token incentives for packet forwarding which means the owner can earn SMT tokens to help build and facilitate a local mesh network. So SmartMesh and Meshbox technologies can join forces and establish wireless wide-range ad-hoc networks without fiber optics or any centralized telecommunications infrastructure.
​The distributed storage function and IPFS mechanism of Meshbox also enhance the network making it more efficient and useful. When distributed files are securely stored locally, the Meshbox owner is able to mine MESH tokens. If other users want to download these files, the owner of the Meshbox can mine even more Mesh Tokens. In order to get more and more tokens, Meshbox owners will be incentivized to provide long-term and stable nodes for Mesh networks.
Besides mining both SMT and MESH tokens, they can also mine any other tokens launched on the SmartMesh blockchain, which is the only mesh project in the world boasting their own blockchain. This public chain is compatible with and comparable to the Ethereum chain but is configured to run on smartphones and devices.
Most importantly, SmartMesh has an internal project called Atmosphere in the pipeline, which will support cross–chain interoperability between various blockchains.  SmartMesh is establishing the next generation fundamental protocol for the Internet of Value, and Atmosphere will define the Age of Third Generation Internet: Token Switching, which will supersede the first generation of Circuit Switching and the second-generation Packet Switching as we enter the brave new world of Mesh Mobile Crypto-Economic Networks.
Summary Review:By establishing the underlying protocol for wireless mesh networks and leveraging the stability and added functionality provided by Meshbox, SmartMesh will have a completed a closed-loop ecosystem based on blockchain technology when the project roadmap comes to fruition around 2019. WhenSmartMesh is implemented, a parallel Internet will be built giving access to 3.9 billion currently unconnected people, opening up their economies to the rest of the world and vice-versa, and all the while giving the already connected population options to enjoy greater closed-circuit security, communications, data transfers and secure digital payments offline, and off the grid any time and any place.
SmartMesh- official website: http://smartmesh.io/
SmartMesh- whitepaper:http://smartmesh.io/SmartMeshWhitePaperEN.pdf
MeshBox- official website: http://meshbox.network/
RightMesh: The Power of Connectivity in the Hands of the People
​The mission of RightMesh is to connect billions of people and lift 100 million people out of poverty. The slogan "The Power of Connectivity in the Hands of the People" is the first thing you see when you visit their official website.
​RightMesh is a software-based mobile Mesh networking technology platform and protocol which is powered by blockchain technology and its own Token. RightMesh is able to create Mesh networks via smartphones, and each smartphone is able to connect to a node. People can transmit data through the Mesh network without internet whenever they need to do so.
​RightMesh creates Mesh networks using the Wi-Fi, Bluetooth, and Wi-Fi direct functionalities built-in to smartphones.  Relying on these connections alone, however, is a double-edged sword.  On the one hand, most smartphones are able to connect to the Mesh network conveniently via these features; on the other hand, a stable network seems to be largely unachievable. As mentioned before, people with mobile phones are not stationary. As nodes inevitably wander, their corresponding network connections drop easily, especially given the limited range of Wi-Fi, Bluetooth, and Wi-Fi direct. Without any long-term and stable nodes supporting the Mesh network, RightMesh can only be used for short-term wireless communications.
​In order to strengthen the support that is provided by the wandering smartphone nodes, key supporting network nodes named "Superpeers" are to be established. These Superpeers which are connected to the internet and run both RightMesh and full Ethereum nodes to distribute tokens into the ecosystem. Nevertheless, these Superpeers are more like centralized nodes within the RightMesh framework, which conflicts with the fundamental decentralized approach to connectivity that blockchain embraces. Meanwhile, Rightmesh network nodes cannot even connect to Superpeers directly if the Superpeer is not itself connected to the internet or other nodes. Settlements and distribution of tokens are also not available under such conditions. The RightMeshframework is very dependent on the internet in order for it to function.
​The impetus for people to establish their devices as network nodes also plays a significant role in the establishment of Mesh networks. According to the official website of RightMesh, their token incentives will be in place for the sharing of nodes. RightMesh indicated that MicroRaiden will be applied in the routing of their Mesh networks. However, MicroRaiden payment channels only provide one-to-many services, which are one-way and cannot be used as transit channels. In theory, they are not applicable to Mesh networks. If an ordinary node creates a channel to a superpeer, only the transfer payment from the ordinary node to the superpeer can be realized. 
​Summary Review: Rightmesh claims they use MicroRaiden to incentivize packet forwarding, which is an inadequate solution and will foul things up when it's put into play. First of all, bi–directional channels are not able to be created with two uni–directional channels via MicroRaiden. Supposing there are two uni–directional channels between node A to Superpeer and Superpeer to node B ( A-> Superpeer->B), node A can send a payment to node B through the Superpeer. However, if node B wants to send a payment to node A, another channel from node B to node A needs to be established. This is both costly and inconvenient. In this case, a Raiden (notMicroRaiden) bi–directional channel is appropriate, because it is a completely different animal with different functionalities suited to this purpose. 
​Also, the security of a MicroRaiden channel is not guaranteed by the expiration time and the Hashlock. If node A sends a payment to node B through the Superpeer, the Superpeer is able to close the channel after he has received this payment from node A and withdraw this payment on the blockchain. In other words, Superpeers are able to steal the tokens which node A wants to give node B. In this system, such a centralized Superpeer cannot be trusted. Only if the security was guaranteed by the expiration time and the Hashlock can this security lapse be avoided.
​This is described in detail in the implementation document of the Raiden Network. However, the Raiden Network itself is not enough to support mesh networking, therefore SmartMesh developed Mobile Raiden to customize it and adapt it for Mesh networks that are live even when the Internet is not available. RightMesh may well need to leverage the Mobile Raiden Network developed by Smartmesh down the line in order to function efficiently and securely.
But even with Mobile Raiden, without distributed networking nodes like Meshbox in the SmartMesh Ecosystem to provide local support and functionality, the goal of establishing long-term and stable Mesh network is going to be evasive for RightMesh to realize without relying on Superpeers which are both centralized and have payment security lapses. Looking down from our vantage point right now, RightMesh is not mature enough to put truly practical Mesh networks into real play.
RightMesh- official website: https://www.rightmesh.io/
RightMesh- whitepaper:https://www.rightmesh.io/docs/RightMesh_WP4.pdf
BlockMesh:To Create the World's First Decentralized, Cost-free Communications Network
​According to BlockMesh's official website, "All data sent through our network will be absolutely cost-free". Users can earn Tokens for supporting the network and their Tokens can be used in peer to peer payments within this network. This token incentive system is not difficult to fathom. However, a more detailed incentive strategy was nowhere to be found on the official website.
​Similar ambiguity appears in relation to their wallet and off-line payments. BlockMesh's official website shows that people can trade off-line with the assistance of the Raiden Network first proposed by SmartMesh, but how to implement this is not detailed. Moreover, there is no information about the development of the BlockMeshteam on the Raiden Network.
​MeshEX is a custom Wi-Fi router being developed byBlockMesh. Users may utilize the routers in their house or in their office. They will be rewarded with Tokens for supporting the data free Mesh network via the MeshEX. Another way of putting it would be to say that MeshEX is BlockMesh's version of SmartMesh's Meshbox.
​However, in the BlockMesh whitepaper, we found that most of the content is only described at the theoretical level and it rarely delves into the nuts and bolts of how it would really work. Compared withSmartMesh and RightMesh, BlockMesh seems to be trying to provide a blockchain mesh solution but only putting out a very vague overall idea of how it will all work.
Comment: Blockmesh only describes mesh networking in their whitepaper with little elaboration about any blockchain solution. It is obvious that BlockMesh is lacking in any significant blockchain experience. The wallet and off-line payment are still at the theoretical level, and the technology roadmap for further blockchain research and development remains unclear. While these concepts were first proposed in the SmartMesh white paper and have already been implemented by SmartMesh, Blockmesh has not yet commenced Raiden development. Once again, a piece of advice to BlockMesh would be to adopt SmartMesh's blockchain solution and focus the rest of their R&D on mesh connectivity.
BlockMesh- official website: https://blockmesh.io/
BlockMesh- whitepaper:https://blockmesh.io/pdf/BlockMesh-White_Paper-1.pdf
Disclaimer: This article should not be taken as, and is not intended to provide, investment advice. Global Coin Report and/or its affiliates, employees, writers, and subcontractors are cryptocurrency investors and from time to time may or may not have holdings in some of the coins or tokens they cover. Please conduct your own thorough research before investing in any cryptocurrency. Please conduct your own thorough research before investing in any cryptocurrency and read our full disclaimer.
Image courtesy of Hugo Chisholm via Flickr
The Impact of SEC Regulation and the Crypto Bear Market on Ethereum
Way back in June 2017, it was beginning to look inevitable that the flippening would occur and Ethereum would take over the top spot of cryptocurrency market caps. With smart contract capabilities and an order of magnitude more potential applications than Bitcoin, everybody was keen to jump on the Ethereum bandwagon.
Of course, a lot has changed since then.
The speculation-fueled bull run that culminated at all-time highs in late 2017 for Bitcoin and January 2018 for altcoins was unsustainable. Talk of a global paradigm shift appears laughably premature in hindsight.
Today, prices have collapsed across the entire market, with Ethereum itself breaking below $100 last December after all-time highs of $1.4k just 11 months prior. Although a mini-recovery has ensued in early 2019, the situation continues to look bleak and the reputation of cryptocurrencies for the general public is still far from stellar.
Prominent blockchain expert Peter Du, the founder of Du Capital, recently explained the crux of the problem, saying:

"Cryptocurrencies, which were once the new darling and dream of investors have now taken a backseat, given the current crypto blizzard. To be sure, maintaining hundreds of billions of dollars in valuations supported by unsecured coin issuance was…
Bexplus Trader Expert Sharing: Which Investment in Bitcoin can Make Profits?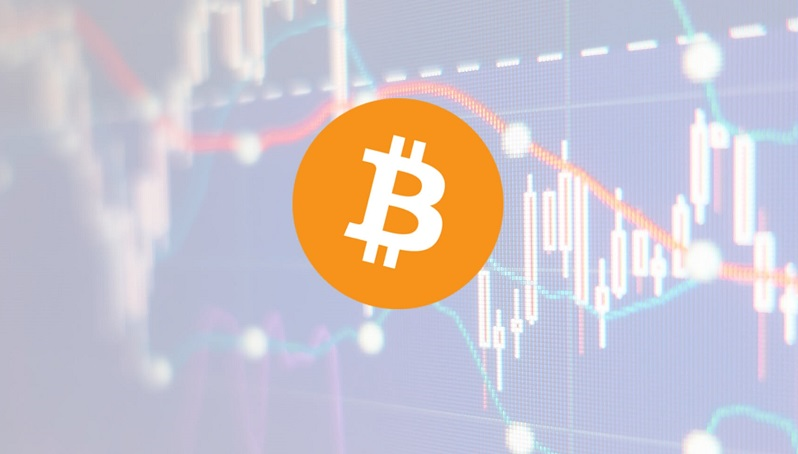 At this time last year, Bitcoin was reaching its all-time high price. However, the whole year past, its price declined by 80% since then. BTC speculators or investors don't seem to be getting tired of its "disruptive" price falling. And a lot of people that missed out on the late 2017 and early 2018 price hike, jump in the crypto world, expecting to make quite a fortune when it hits its former levels. But the story just goes the opposite way. So is it possible to profit from BTC investment? In the following part, we will explore 3 types of profitable BTC investment.
Measure 3 Common Types of BTC Investment
Invest in BTC Spot and Wait for Appreciation
Bitcoin spot trade might be the first transaction type that most investors will opt for when they just entered the cryptocurrency area. Investors can directly buy BTC with fiat currencies. The only way to earn money with BTC spot is waiting for its price rising. Unless you are a BTC believer and willing to wait for its appreciation in several years, you should turn to another type of investment.
Exchange BTC to USDT and Earn the Spread
USDT is the cryptocurrency version of US dollar and also considered as a stable cryptocurrency. Generally speaking, when the BTC, as well as other cryptocurrencies, drop, USDT may perform…
Crypto Venture UpStake is Redefining the Industry with a Proof-of-Burn Stable Coin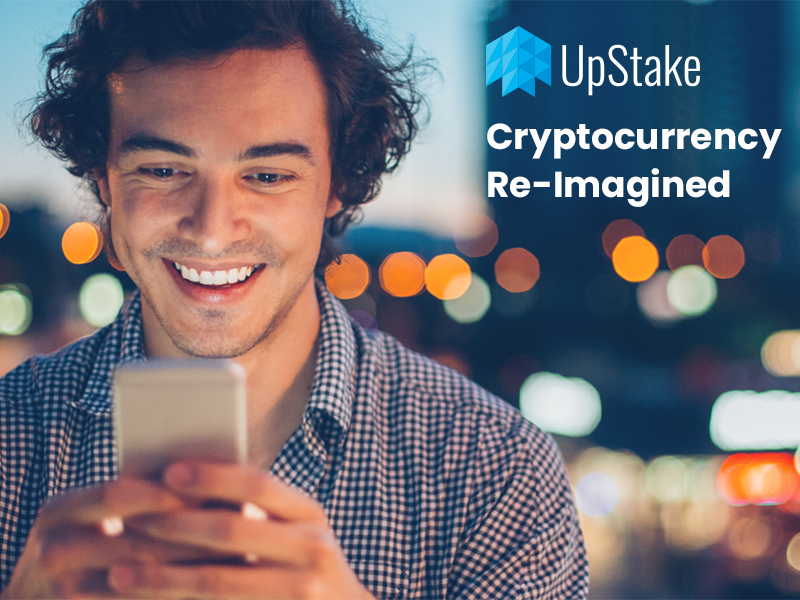 UpStake, an exciting cryptocurrency project officially launched last year, is all set to take the global crypto community by storm. Unlike hundreds of crypto ventures that fail to make any impression, UpStake is dedicated to delivering a stable digital currency that will pave the way for mass adoption around the world.
London, UK – Jan 16, 2019
London-based crypto startup UpStake is well on its way to revolutionising the global cryptocurrency industry by eliminating many of the limitations that have stifled growth for years. Launched in 2018, this promising initiative is focused on ensuring mass adoption of cryptocurrency by providing a usable, stable form of digital currency to the crypto and blockchain communities across the globe.
This proposed blockchain ecosystem is built around UpStake tokens (UPS), the platform's proprietary token. UpStake asserts that these tokens have been designed to increase in value over time, and set the stage to build great products and services which result in better user experiences.
In order to ensure continuous increase in value of UPS over time, UpStake has built a Proof-of-Burn model that burns a certain percentage of tokens sold through their exchange.  This model helps create the value that contributes to the ever-growing price point of the token. It not only enables the token price to…