Triggmine ICO White Paper Review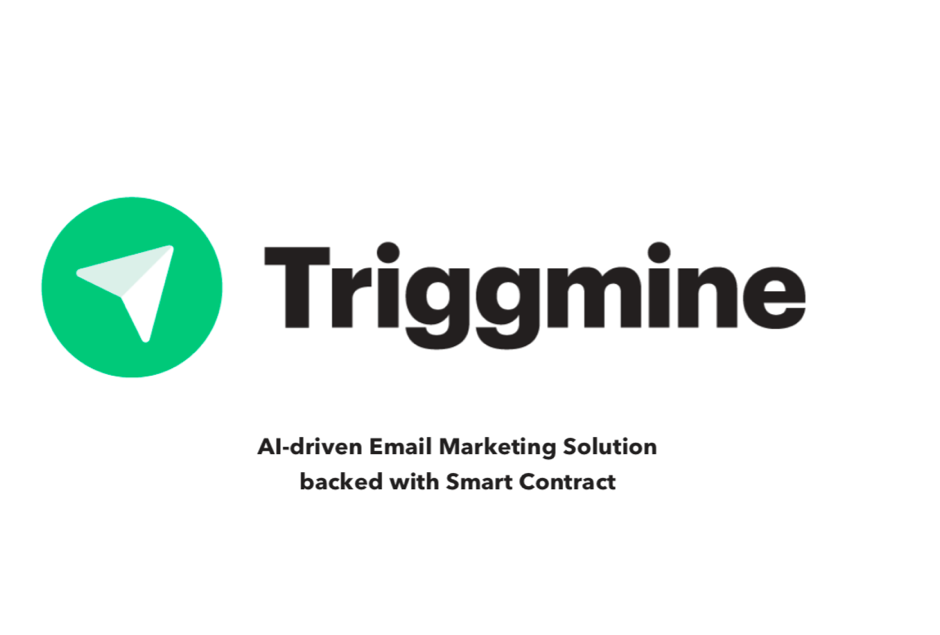 Our team took a look at the white paper of Triggmine, a company that's drawing a lot of attention in the blockchain space right now. Here's what we found and what it all means.
You can read the white paper here.
2018 has brought with it a whole host of companies looking to raise money through an initial coin offering (ICO) and, in doing so, has presented retail investors with an opportunity to pick up an exposure to the sort of startup technology to which an exposure wouldn't have been available under legacy VC models in the past.
Of course, alongside this wave of companies looking to raise capital, the complexity associated with choosing the most potentially rewarding options for retail investors has increased.
Our team of analysts scours through white papers with the goal of identifying some of the top companies in this space and the latest one to attract the attention of our team is Triggmine.
With a view to serving up some clarity as to exactly what this company is trying to do and what it looks like from a value perspective, here is a review of the Triggmine white paper.
Introduction
As is often the case with these sorts of technical documents, the paper kicks off with an outline of the current state of the industry and, subsequent to this overview, details the problem that Triggmine is trying to solve with its product.
In line with this, we will start this review with the same.
So, conceptually at least, this one is relatively simple.
Triggmine outlines the fact that software as a service (SaaS) has essentially become the dominant and go-to technology across pretty much every aspect of the global industry over the last decade or so and is expected to continue growing for at least the next 10 years.
A major part of this is rooted in the ability for this sort of software to allow for the automation of certain processes that would otherwise be time-consuming and costly.
Specifically, and as an example of the growth in this space, Triggmine points out that the global marketing automation software market is expected to grow from US $3.65 billion in 2014 to US $8.61 billion in 2021.
Getting even more specific, Triggmine is targeting the automation of the email marketing process on which the revenue generation of a large number of companies rests and, notably, the company is further narrowing its target to focus on SMEs.
Why?
Well, and as explained in the white paper, large companies generally already use extensive email marketing automation solutions, which speed up the work of departments, reduce the HR factor, and save resources. However, small and middle-sized enterprises cannot afford to take this approach. Through a variety of factors, including complexity, time, cost and more, SMEs just don't or aren't able to match the automation processes that their larger counterparts leverage so effectively.
And this is where Triggmine comes into the equation.
The goal
Here's the blurb:
"The Triggmine team has created a truly intelligent system that not only automates email delivery but also adjusts to the ever-changing business parameters and individual characteristics of each customer. This has become possible due to the technologies they have implemented in their solution: AI and blockchain."
Essentially, then, the company is saying here that its solution will allow SMEs to integrate and leverage the same sort of technology that larger companies do right now as relates to email marketing without the issues mentioned above hindering implementation or execution.
The technology harnesses what the company refers to as an intelligent system, which employs a neural network-type process to target offers at potential customers depending on certain trigger factors, each of which is unique to the customer in question (demographics, location, that sort of thing).
We said that conceptually this was relatively simple but, when you take a little bit of a deeper dive into exactly how things work, there is a degree of complexity associated with this company's product.
Take a look at the images below, pulled directly from the white paper.

The above image shows the way that the AI works to identify certain unique characteristics associated with potential customers and then structures and email marketing campaign to accommodate these characteristics and, in turn, to maximize the potential for conversion as the campaign matures.

The second image illustrates a similar concept to that above but also demonstrates the impact of a neural network effect on the efficacy of the marketing campaign and the ability for the AI system not just to target individuals based on certain characteristics but also to arrange for a specific delivery sequence and timing characteristics.
So that's what this is all about.
How does everything work?
Well, the next part of the white paper discusses exactly that.
How does Triggmine work?
The system employs smart contracts built on a blockchain which allows for the complete automation of the standard email marketing process without the requirement for human intervention.
The smart contract contains all of the necessary information about the scenario of development of each business, which is based on:
benchmarks
business stage
industry
the quantity of user data
information about recurring sales
Alongside the smart contracts, artificial intelligence technology is able to collect and process data so as to coordinate an optimal campaign and to subsequently execute on this optimal campaign by employing the just mentioned smart contract technology.
As per the white paper, there is a five-step AI-based algorithm that underpins Triggmine and it is described as follows in the document:
Business stage identification. This includes an analysis of benchmarks and the subsequent determination of the deviation from average in a given store.
Define KPIs in the context of benchmarks, and further in the context of a given industry. This includes the quantity of traffic, new customers, resale, average order size, churn rate, and a winback rate.
Find out how much Triggmine can improve the business. With this, the obligations and conditions for achieving these indicators are included in a smart contract.
Payment for the service is fixed in a smart contract and is withheld until the contract is completed in favor of the service or the client.
The conditions above are sent to the back-end, where for each of the specified items in the contract, it is determined whether the condition was achieved or not achieved, and the determination of the winning side is made (service/client).
So that is a general overview of how things work and what problems the company is trying to solve, and, to this point, we feel that the white paper has done a pretty good job of putting forward the value proposition. However, we feel that Triggmine could be a little more specific as to exactly how it's software and technology can benefit the company's customers, and, to its credit, the white paper outlines exactly this in the next section.
The Value Proposition – Client Side
The value proposition is broken down into three different client types. The first of these are business owners, which (we assume) will be the company's primary target market and, more specifically, small to medium enterprise size businesses.
The value proposition here is rooted in the ability of the software to conduct effective email marketing campaigns without the necessity for human intervention, meaning the business owner has more time to conduct the other important and revenue-generating areas of operations associated with his or her company.
The second value proposition is rooted in traditional contributors.
As is pointed out in the white paper, new technology in a fast-developing field can be an excellent long-term contribution. The adoption of artificial intelligence is still very much a grassroots movement, and the problem of email marketing, which Triggmine solves at the same time, is an indication of the prospects for continued development and enduring interest in the project.
Finally, the additional value of the project is available to cryptocurrency users.
Again as highlighted in the white paper, cryptocurrency projects have become mainstream, and finding a unique one to contribute to is even harder, as they rarely differ from one another. Triggmine stands out from the pack by combining an AI-driven solution and AI-based blockchain technology.
Here's how the company closes out this section: for Triggmine, cryptocurrency is not a target, but a means.
What's our take on this then?
Well, we like that the company has recognized the areas in which it can offer the most value to each of the different target markets in the space. At a glance, it may seem like the company is being too targeted in its approach and, in doing so, limiting its potential for revenues. However, all too often in this space, we see a company overstretch with its target market and, at the same time, overpromise when it comes to revenue potential. Triggmine is being somewhat conservative in its approach to this potentially very large market and this is a strong point in the white paper for us.
Before getting into the next section, Tokenomics, here is what we see as an important image: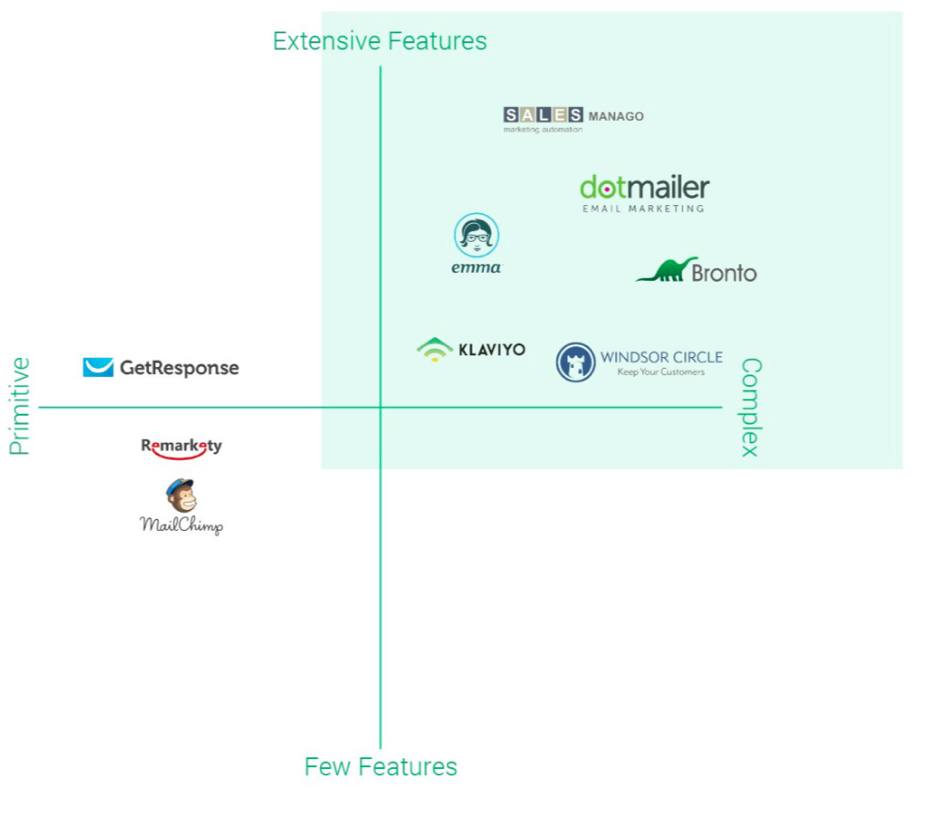 This image was taken from the white paper and it illustrates the competitive landscape that Triggmine is targeting right now. Essentially, it highlights the fact that none of the existing solutions offer what we might refer to as a happy medium between features, complexity, and regular updates. It's this happy medium that Triggmine is trying to achieve.
Tokenomics
The company is going to use a token called TRG, will be created only in the process of the token sale. We like this approach as it ensures that the value of the TRG offer will be fixed only after the end of the token sale and that, subsequently, it allows for the remaining unsold tokens to be burnt, fixing the initial supply.
From a value growth perspective, that's a very strong approach in our eyes and it is one that is a real take in the box for this company as a potential allocation at ICO stage for a retail investor.
The image below details the distribution of the tokens from the outset: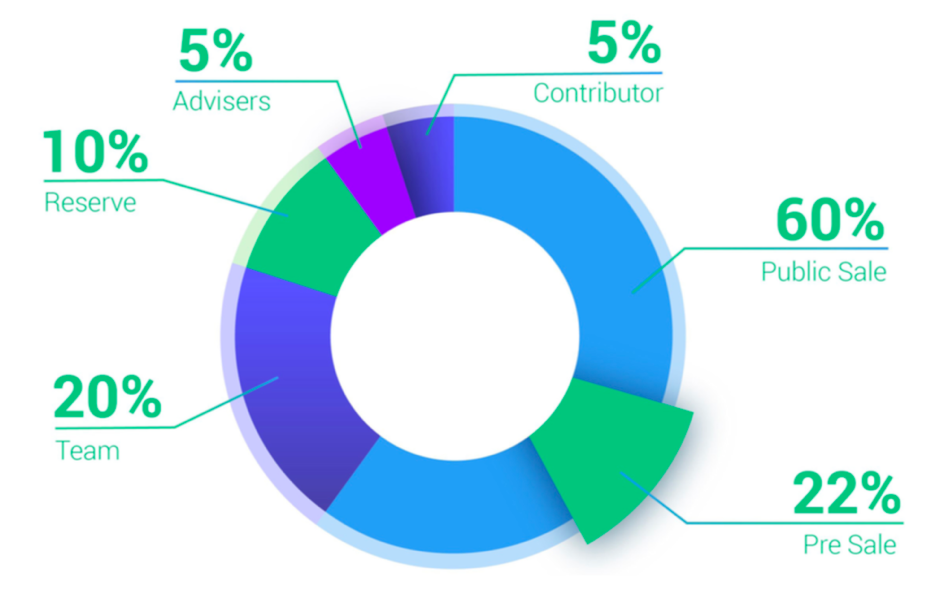 And the below statistics, taken directly from the white paper, offer some insight into the metrics associated with the issue:
Pre Sale (March 2018)
Triggmine tokens distribution cap: 18 000 000 Triggmine tokens (1 800 ETH) Minimal goal to start: 5 000 000 Triggmine tokens (TRG)
Cryptocurrency accepted: ETH
The token's price: 1000 TRG = 0.1 ETH
The minimum purchase amount: 0.1 ETH
Amount of tokens per one person: unlimited Minimum transaction amount in Ethereum: 0.1 ETH Maximum transaction amount: unlimited
Public Sale (June 2018)
Triggmine tokens distribution cap: 60 000 000 Triggmine tokens (6 000 ETH) Currency accepted: ETH, BTC
Amount of tokens per one person: limited
Minimum transaction amount in Ethereum: 0.1 ETH
Minimum transaction amount in Bitcoin: 100 Triggmine tokens Maximum transaction amount: limited
There are also bonuses available for early participants, which we think should serve to strengthen the campaign at kickoff. These bonuses start at 20% on the first day of the sale and decrease to 15% as the sale matures.
Conclusion
So what is our take on this one?
Altogether, we think this is a very strong white paper.
This company is trying to tackle a market that is right for disruption and it already has a product in place that it can use to underpin these efforts. The fact that the product exists already (as opposed to it being developed using funds raised in the ICO) really helps this one stand out and should strengthen Triggmine in the eyes of potential investors between now and the end of the sale.
The company is being aggressive in its milestones and its strategic roadmap but a degree of aggression is fine, so long as it's also realistic in that there is a product and a team supportive of growth potential associated with the ICO.
And in this instance, there very much is.
Disclaimer: This article should not be taken as, and is not intended to provide, investment advice. Global Coin Report and/or its affiliates, employees, writers, and subcontractors are cryptocurrency investors and from time to time may or may not have holdings in some of the coins or tokens they cover. Please conduct your own thorough research before investing in any cryptocurrency and read our full disclaimer.
How Cryptocurrencies Will Change Online Gambling in the Future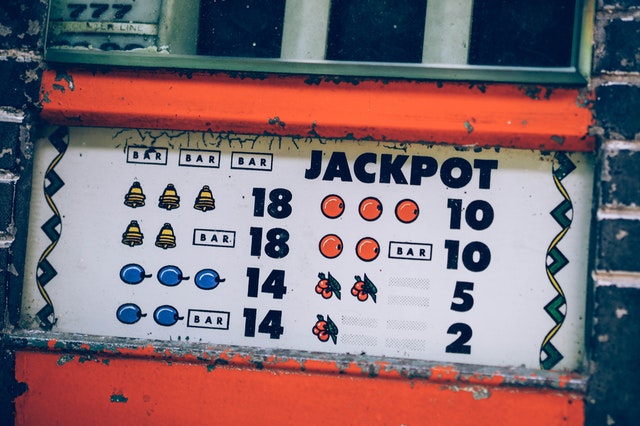 Anyone who has followed online gambling since the beginning can tell you that things don't stay the same for long. One of the reasons for this is that technology improves at such a ridiculously fast pace, and innovators in this industry are able to match up with those technological changes pretty quickly.
An innovation in technology that the Internet gambling industry has really learned from is cryptocurrency, with bitcoin in particular leading the way. We've seen it emerge as an alternative banking method, but it's going to change the industry as a whole in ways that people can't quite understand yet.
A Post-Legality Era
Something that has eluded online gambling since its inception is the idea of a global governing body. As it stands right now, each individual country (and smaller units of jurisdiction) have their own governing bodies that oversee in the industry. A lot of these laws are tied to banking laws, and that's where the legality of playing in bitcoin casinos becomes such an interesting topic.
In the present, we're seeing country-based regulatory bodies from places like Malta, Gibraltar and the United Kingdom start to work together and recognize each other's licenses more and more. That's taking serious steps towards having a global governing entity, and once that happens, the role of bitcoin is going to be even larger than it is now because it'll…
VOLUM (VLM) Announces Commencement of Token Generation Event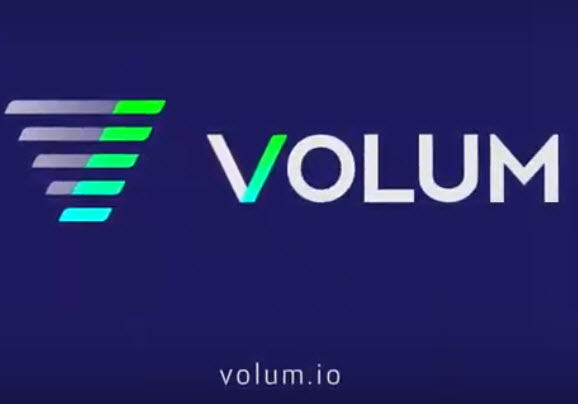 ESTONIA, May 4, 2019 – VOLUM (the "Company"), a multi-dimensional blockchain technology holding company, is thrilled to announce the commencement of the Volum (VLM) Token Generation Event ("TGE") beginning on Saturday, May 4. The VLM utility token is the native cryptocurrency powering the VOLUM supply chain and logistics management platform.
Driven by algorithmically intelligent software tailored to logistics and supply chain management, along with Internet-of-Things ("IoT") integrated functionality, and a backbone of hybrid public and consortium blockchain architecture, the platform is organized around the Volum (VLM) token. The VOLUM TGE will be managed by deploying ERC20 tokens on Ethereum Mainnet to maximize future access to cryptocurrency exchanges.
The VOLUM platform operates as a comprehensive control center for supply chain and logistics management operations. Companies who use this platform will be able to carry out a wide range of blockchain transactions including: Payments, Rewards, Purchase Orders, Legal Contracts, Regulatory Compliance, Taxation, Shipment Management, Letters of Origin, Customs Documents, Inputs/Outputs and Inventory Ordering, Delivery/Parcel Tracking, IoT Monitoring and Reporting, Big Data Analytics, and Inputs and End-Product Tracking/Traceability.
"The total addressable market for a blockchain-based supply chain solution is nearly $54 trillion globally, with the majority of the world's workers playing some part of this equation" noted Arnaldo A. Detrés, CEO of Bengala Technologies, LLC, the principle blockchain developer working to build the VOLUM platform. "However, blockchain solutions have been unable to…
How to Secure Yourself in Relation to Bitcoin: Top VPN Services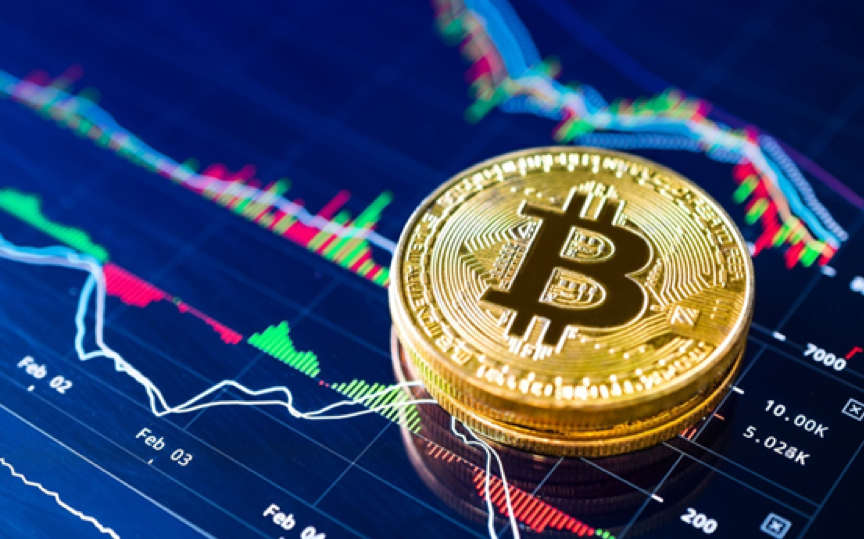 Nowadays, more frequently people opt to use cryptocurrency such as Bitcoin while dealing with financial transactions for its convenience, so its increasing prevalence isn't round-of-the-mill phenomenon but still, its users need to create fully protected cooltechzone to secure their data.
Recently, a great abundance of VPNs have started to accept it as a way of payment and it definitely makes sense: one buys VPN to retain anonymity on the Web, so why not to use the privacy-focused payment method? Paying for a VPN service with Bitcoins or any other cryptocurrency secures personal data from curious eyes leaving no traces.
What is a VPN?
Virtual Private Network (VPN) is generally presented by the group of linked to each other computers via the Internet. VPN boosts protection and provides a high level of anonymity to all types of Internet connections.
Security
While the connection to the ordinary Wi-Fi networks, a user usually gets access to the Internet directly, thus he becomes vulnerable to the hackers and the malware attempting to steal his personal data. On the other hand, applying VPN one transmits and gets data in encrypted form which makes it protected.
Anonymity
Generally, isn't hard to trace an Ip-address of any user and to identify his location with sufficient accuracy. With the help of VPN, the attacker will only get the address of the removed computer. Undoubtedly, the safeguard…