Dcntral.ai and SmartMesh Foundation Partner to Deliver Cybersecure Mesh Networks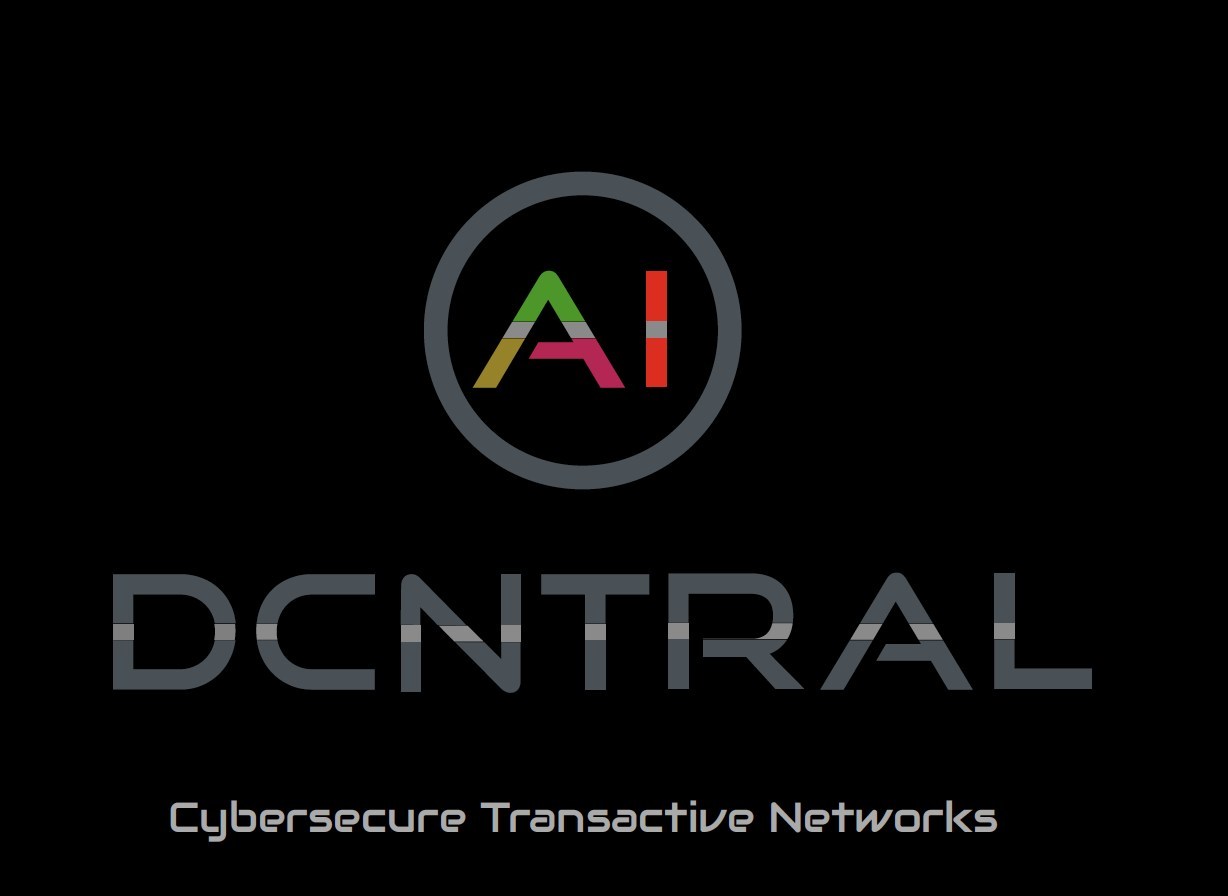 BOULDER, Colo., March 12, 2018 /PRNewswire/ — Dcntral.ai, a Boulder, Colorado software provider offering a Blockchain and AI-based Cybersecure transactive platform for edge computing environments, announced today that it has established a partnership with the SmartMesh Foundation, which has created a next-generation Internet protocol enabling smart mesh networking solutions. Dcntral is founded by David A. Cohen, a pioneer in decentralized software platforms with co-founder and internet protocol pioneer James Barry. Dcntral and its Token dcX that will be launched later this year will democratize cybersecurity, enabling the safe transfer of value between people, machines, and devices in the emerging machine economy.
Dcntral's™ platform will be integrated into SmartMesh's MeshBox platform, which enables Cybersecure exchange of value and automated transactions for Internet of Things (IoT) networks. The SmartMesh protocol and MeshBox technology enables smart devices to connect to each other without internet or telecom services through self-organizing Mesh networks. This will allow users to connect to P2P networks with their smartphones.
The Dcntral solution is deployed using a unique combination of patent-pending next-generation cybersecurity features that we call Entry-to-Endpoint™ Security which includes enhanced scalable blockchains; software-defined security; and artificial intelligence used to deliver smart contracts between machines, humans, devices, and systems within Edge Computing environments. Our SDKs will be used to provide critical business and operational services within privacy critical, life-critical, and mission-critical environments such as Smart Cities, SmartGrids, Healthcare, Connected Vehicles, Supply Chains, and now Mesh Networks.
"With SmartMesh's MeshBox technology, we can now truly extend our reach to far edge computing environments in areas without internet service which provides much-needed internet and transaction service to users in remote areas, providing a valuable addition to SmartMesh's customers," says David A. Cohen, Founder and CEO of Dcntral.ai.
"Integrating Dcntral's platform into SmartMesh Ecosystem will add a secure layer to SmartMesh. This is very important because most transactions will occur off-chain on Mobile Raiden Network Nodes which reside in MeshBoxes in the future. David is currently an adviser for Hashgraph. I am looking forward to working with David on building our ecosystem together in the areas of Mesh Networking, IoT, Edge Computing, Industry 4.0, Cybersecurity, the Machine Economy and beyond!" added Henry Wang, CEO of SmartMesh.
About Dcntral.ai
Dcntral™ is developing a blockchain-based software platform that enables true cybersecure exchange of value and automated transactions for the machine economy. This will allow machines to use self-optimization, self-configuration, and peer-to-peer coordination to autonomously complete complex tasks in a secure and safe environment. The Dcntral solution is deployed using a unique combination of patent-pending cybersecurity features: enhanced blockchains; software-defined security; and artificial intelligence used to deliver smart contracts between machines, humans, devices, and systems within Edge Computing environments offering next-generation cybersecurity. Dcntral will launch using blockchain and DLT technologies from Hyperledger Sawtooth, Hashgraph, and SmartMesh. Our software ecosystem includes a planned launch of our Open Source Foundation in Q2 to increase market share and provide crowdsourced enhancements offered under the Foundation, dcntral.org. In the future, we will launch our Commercial Software Marketplace for developers and users to deploy enhanced enterprise applications offered under Dcntral.ai. Stay tuned for upcoming news at www.dcntral.ai as well as our Dcntral Medium Blog.
About SmartMesh Foundation
SmartMesh is the first blockchain-based Mesh project in the world. Relying on the underlying notion of Internet of Things (IoT), SmartMesh enables smart mobile phones and other smart devices to connect each other without internet. SmartMesh has embedded blockchain light nodes inside to extend the secondary structure network protocol of blockchain such as the Raiden Network to support micropayment of tokens without the Internet. With this token incentivization, SmartMesh is able to establish a flexible, decentralized and self-healing Mesh Network. It provides a better near field velocity and bandwidth. Moreover, it is usually free. SmartMesh is assisting blockchain technology to break through the border of the internet. The era of Internet of Everything (IoE) is Emerging.
MeshBox is a mining capable hardware box based on SmartMesh protocol. It combines Mesh network routing with content storage and distribution functionality and is the next generation decentralized version of HUAWEI and CISCO technology. It interfaces directly with community users and enables everyone to become operators. Following this paradigm, decentralized blockchain Mesh networks will gain worldwide prevalence. The MeshBox can be put anywhere a network is required and can connect to devices (smartphones, IoT hardware, etc. and act as a gateway to internet connectivity for these devices. With MeshBox's technology, locations that currently have limited or no access to the internet can harness a mesh network to facilitate the connection, as well as to develop an internal, closed network that allows the transfer of data between connected devices. Blockchain integration facilitates the use of tokens as a means of payment for access to the network, access to content shared across the network, internet access and more.
For more information on SmartMesh and MeshBox please visit www.smartmesh.io and www.meshbox.network.
Media Contact:
David Cohen
Email: dave@dcntral.com
Related Images
dcntral-ai.png
Dcntral.ai
Logo for Dcntral.ai
dcntral-network.png
Dcntral Network
SOURCE Dcntral
Related Links
The Highly Acclaimed PayDex, an Advanced Blockchain Payment Platform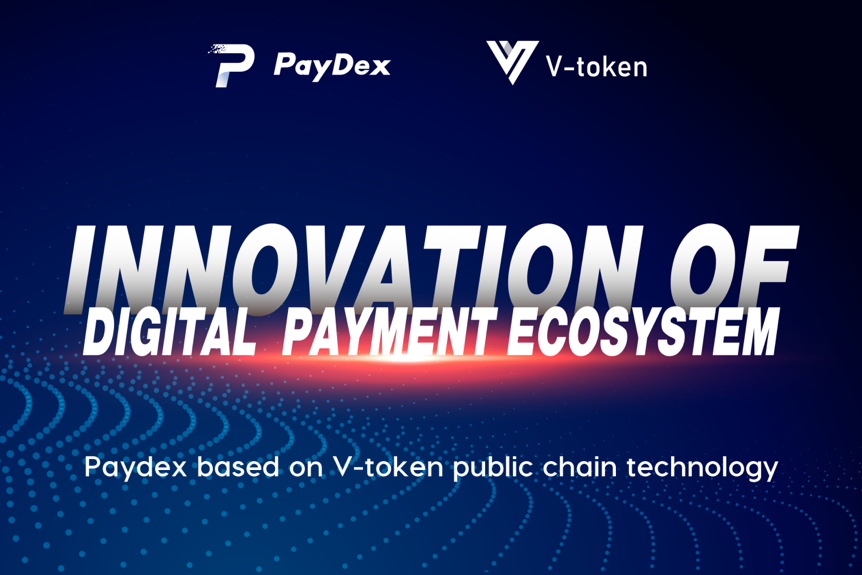 On March 6th, 2019, many celebrities of the blockchain industry were invited to gather together to have a private meeting between a high-end hotel in Cambodia.
There were many people attending this meeting, including Mark Minol, the founder of Paydex (V payment); Yu Lingxiong, the famous entrepreneur tutor, Chandler Guo, the well-known investor, and Yang Linke, the founder of Bitcoin China was also listed.
During the party, when the topic came to "How long does it take for Bitcoin to reach $1 million?", Chandler Guo once again answered this question in the most easy-to-understand language: 'Regardless of other factors, only due to the Bitcoin production was reduced. Starting from the mechanism, it is expected that Bitcoin would reach a million dollar after four times of reducing.
All the guests present here expressed their approval to Chandler Guo's point of view. Paydex's (Vpayment's) founder Mark Minol said that: 'Regarding the future development of Bitcoin, many people will focus on external factors such as macroeconomics and policy environment, but it is easy to overlook one of the most important and core mechanisms of Bitcoin – the underweight mechanism. External factors are endless, uncontrollable and unpredictable, but only by respecting the underlying logic and core design concepts of Bitcoin can we firmly hold Bitcoin and take advantage of the wealth express that is brought by the appreciation in Bitcoin. At the same…
The Bets Are on Blockchain: 1xBit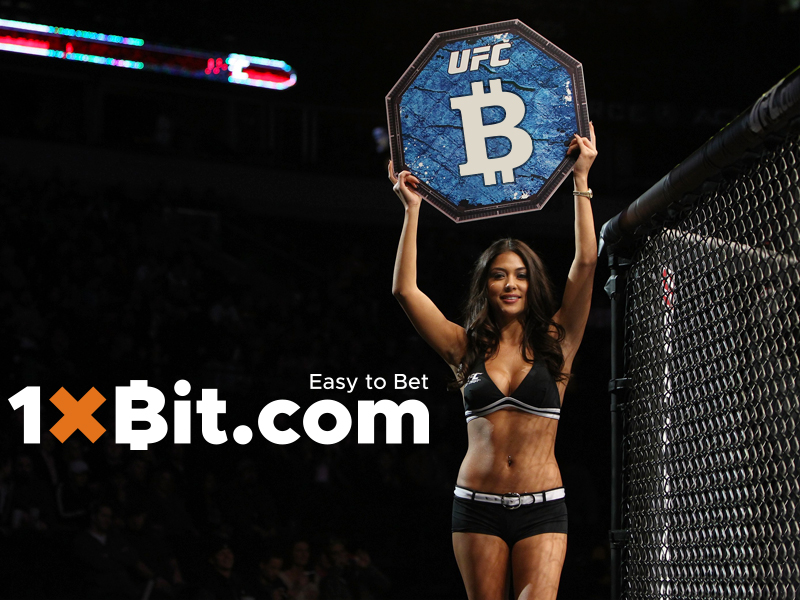 Cryptocurrency has been embraced as a form of payment by various industries and brands. To the joy of crypto enthusiasts that have a knack for wagering, the sports betting scene has also taken a like to digital currencies.
A former fiat sportsbook, 1xBit, converted to Bitcoin payments, instead of just adding the coin to its list of currencies. The platform has the most versed and extensive list of sport and events in the crypto betting market. But this is not a Bitcoin-only bookie, as it's supporting deposits and withdrawals in more than 20 other coins such as Ethereum, Litecoin, and Monero. Each sport features an abundance of betting categories.
In addition to the plethora of sports and betting options, users are also able to live bet on various events. 1xBit features an online casino, virtual games and a lottery, which makes it a versatile platform for any kind of player that wishes to try out his luck or skill by wagering on sports, events, or games.
New UFC Section Now Available on 1xBit
The platform is divided into various betting sections according to the sport of interest, and the latest member to join the family is a section dedicated entirely to UFC. Ultimate Fighting Championship (UFC), a renowned mixed martial arts promoter, has spread even further. This expansion includes TV channels and is reaching entirely new markets…
Chance The Luck of the Dice – Introducing WINDICE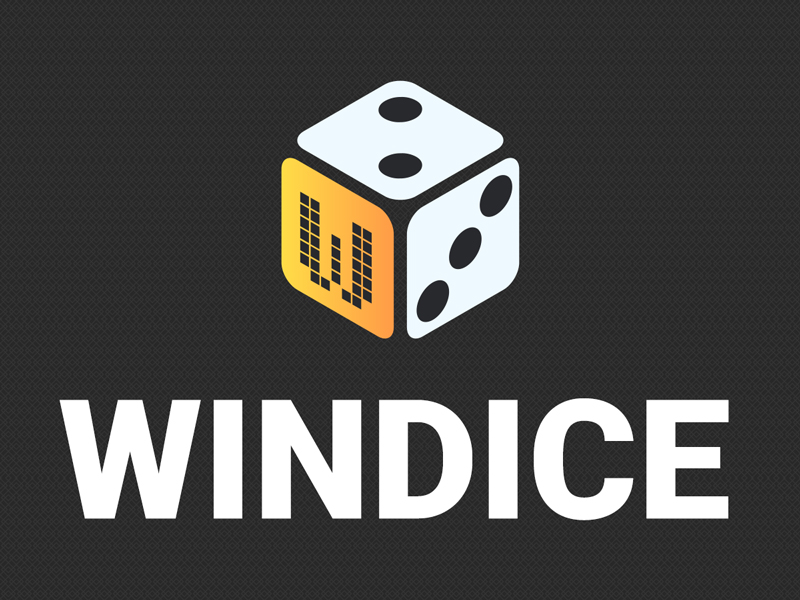 The multi-billion dollar global crypto gaming community continues to grow at speed and with it the number of different types of games available on the market.
Traditional Gaming Meets the Crypto Age
Dice based gambling is as old as the human race is young but with the uptake in cryptocurrency-based gaming the market continues to grow.
WINDICE is a unique cryptocurrency based digital gaming platform that combines both traditional chance gambling where the gamer bets against the dice with the modern age.
Unlike our competitors, once you're registered you make a deposit and simply select a number within their range between 0-9999 or even outside of the range! Then simply hit spin and an entirely random number is generated by a mathematical algorithm. You're then in the game!
The Lower the Range the Greater the Chance of Success
The game is simple to use, secure, fair and entirely random– WINDICE is a true chance-based game available on all devices – from your laptop to your personal device and smart-phone you can bet against the dice wherever you are, when you want!
The Simple Dice Game Open to All – Try Before You Deposit
With access across a range of devices, simple gameplay and a great user interface – WINDICE is making waves with the community with thousands of users already enjoying the experience.
The great thing is…