Dcntral.ai and SmartMesh Foundation Partner to Deliver Cybersecure Mesh Networks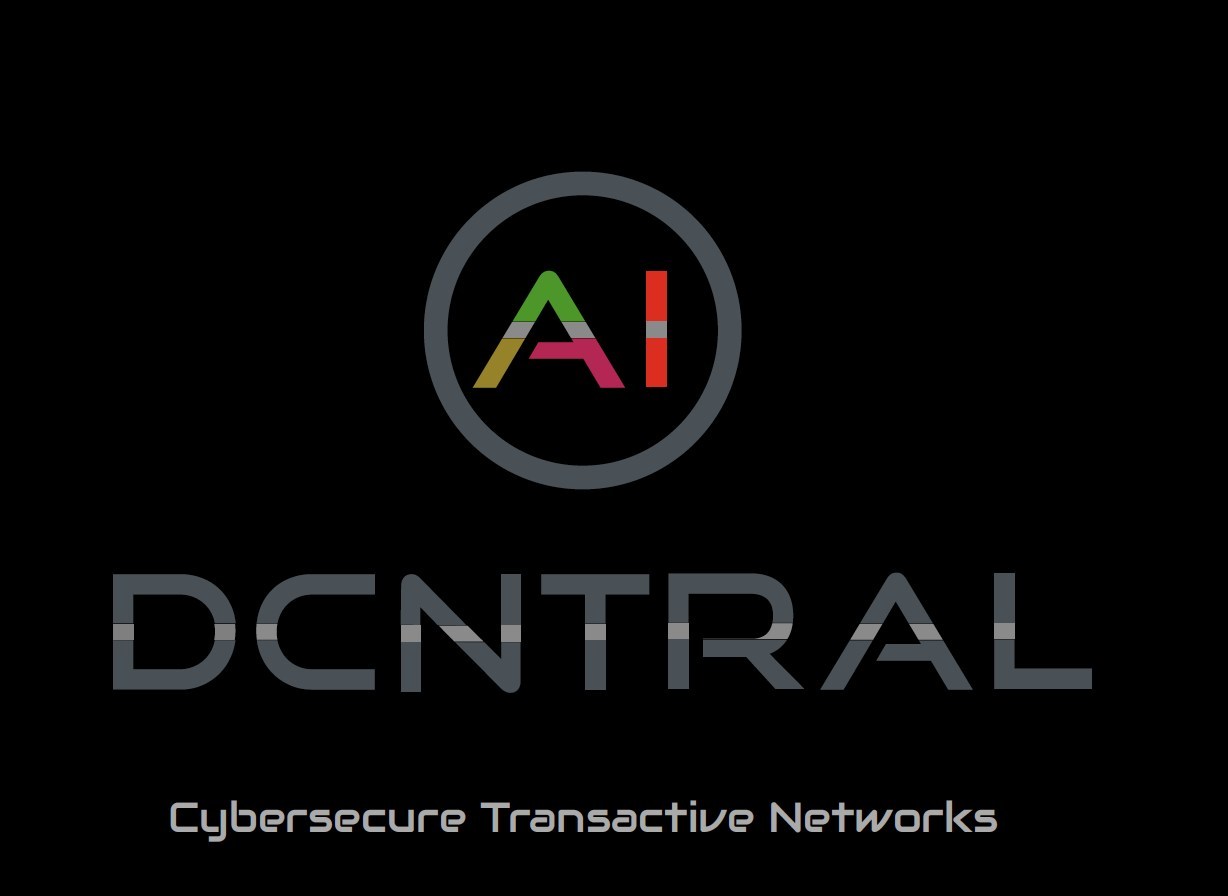 BOULDER, Colo., March 12, 2018 /PRNewswire/ — Dcntral.ai, a Boulder, Colorado software provider offering a Blockchain and AI-based Cybersecure transactive platform for edge computing environments, announced today that it has established a partnership with the SmartMesh Foundation, which has created a next-generation Internet protocol enabling smart mesh networking solutions. Dcntral is founded by David A. Cohen, a pioneer in decentralized software platforms with co-founder and internet protocol pioneer James Barry. Dcntral and its Token dcX that will be launched later this year will democratize cybersecurity, enabling the safe transfer of value between people, machines, and devices in the emerging machine economy.
Dcntral's™ platform will be integrated into SmartMesh's MeshBox platform, which enables Cybersecure exchange of value and automated transactions for Internet of Things (IoT) networks. The SmartMesh protocol and MeshBox technology enables smart devices to connect to each other without internet or telecom services through self-organizing Mesh networks. This will allow users to connect to P2P networks with their smartphones.
The Dcntral solution is deployed using a unique combination of patent-pending next-generation cybersecurity features that we call Entry-to-Endpoint™ Security which includes enhanced scalable blockchains; software-defined security; and artificial intelligence used to deliver smart contracts between machines, humans, devices, and systems within Edge Computing environments. Our SDKs will be used to provide critical business and operational services within privacy critical, life-critical, and mission-critical environments such as Smart Cities, SmartGrids, Healthcare, Connected Vehicles, Supply Chains, and now Mesh Networks.
"With SmartMesh's MeshBox technology, we can now truly extend our reach to far edge computing environments in areas without internet service which provides much-needed internet and transaction service to users in remote areas, providing a valuable addition to SmartMesh's customers," says David A. Cohen, Founder and CEO of Dcntral.ai.
"Integrating Dcntral's platform into SmartMesh Ecosystem will add a secure layer to SmartMesh. This is very important because most transactions will occur off-chain on Mobile Raiden Network Nodes which reside in MeshBoxes in the future. David is currently an adviser for Hashgraph. I am looking forward to working with David on building our ecosystem together in the areas of Mesh Networking, IoT, Edge Computing, Industry 4.0, Cybersecurity, the Machine Economy and beyond!" added Henry Wang, CEO of SmartMesh.
About Dcntral.ai
Dcntral™ is developing a blockchain-based software platform that enables true cybersecure exchange of value and automated transactions for the machine economy. This will allow machines to use self-optimization, self-configuration, and peer-to-peer coordination to autonomously complete complex tasks in a secure and safe environment. The Dcntral solution is deployed using a unique combination of patent-pending cybersecurity features: enhanced blockchains; software-defined security; and artificial intelligence used to deliver smart contracts between machines, humans, devices, and systems within Edge Computing environments offering next-generation cybersecurity. Dcntral will launch using blockchain and DLT technologies from Hyperledger Sawtooth, Hashgraph, and SmartMesh. Our software ecosystem includes a planned launch of our Open Source Foundation in Q2 to increase market share and provide crowdsourced enhancements offered under the Foundation, dcntral.org. In the future, we will launch our Commercial Software Marketplace for developers and users to deploy enhanced enterprise applications offered under Dcntral.ai. Stay tuned for upcoming news at www.dcntral.ai as well as our Dcntral Medium Blog.
About SmartMesh Foundation
SmartMesh is the first blockchain-based Mesh project in the world. Relying on the underlying notion of Internet of Things (IoT), SmartMesh enables smart mobile phones and other smart devices to connect each other without internet. SmartMesh has embedded blockchain light nodes inside to extend the secondary structure network protocol of blockchain such as the Raiden Network to support micropayment of tokens without the Internet. With this token incentivization, SmartMesh is able to establish a flexible, decentralized and self-healing Mesh Network. It provides a better near field velocity and bandwidth. Moreover, it is usually free. SmartMesh is assisting blockchain technology to break through the border of the internet. The era of Internet of Everything (IoE) is Emerging.
MeshBox is a mining capable hardware box based on SmartMesh protocol. It combines Mesh network routing with content storage and distribution functionality and is the next generation decentralized version of HUAWEI and CISCO technology. It interfaces directly with community users and enables everyone to become operators. Following this paradigm, decentralized blockchain Mesh networks will gain worldwide prevalence. The MeshBox can be put anywhere a network is required and can connect to devices (smartphones, IoT hardware, etc. and act as a gateway to internet connectivity for these devices. With MeshBox's technology, locations that currently have limited or no access to the internet can harness a mesh network to facilitate the connection, as well as to develop an internal, closed network that allows the transfer of data between connected devices. Blockchain integration facilitates the use of tokens as a means of payment for access to the network, access to content shared across the network, internet access and more.
For more information on SmartMesh and MeshBox please visit www.smartmesh.io and www.meshbox.network.
Media Contact:
David Cohen
Email: dave@dcntral.com
Related Images
dcntral-ai.png
Dcntral.ai
Logo for Dcntral.ai
dcntral-network.png
Dcntral Network
SOURCE Dcntral
Related Links
Hashtoro launches ZCash mining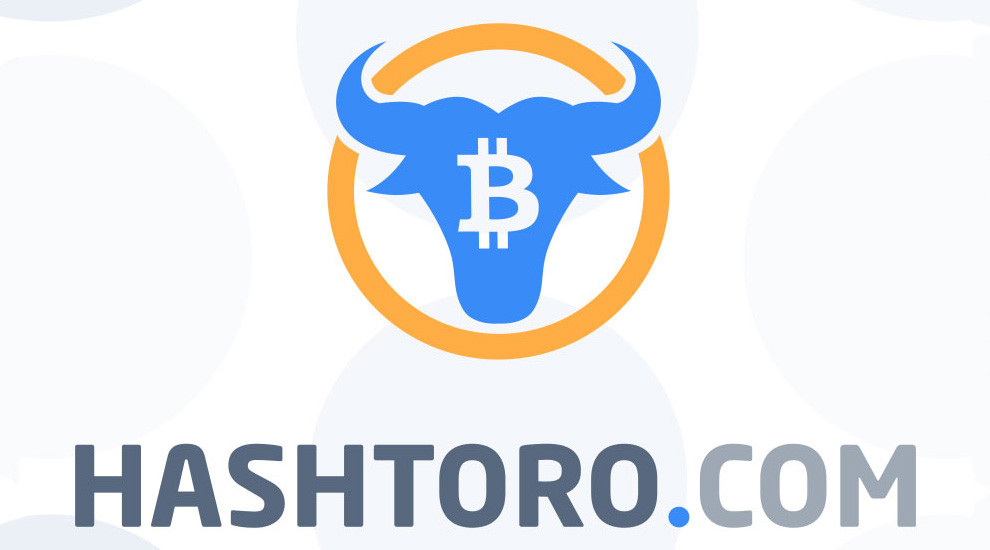 Cloud mining provider Hashtoro has announced the start of ZCash contracts sale. Launched May, the project has been focusing on profitable mining of the most popular cryptocurrencies: Bitcoin, Ethereum, Litecoin – and now Zcash is also added to the list. It will be mined by the latest Antminer Z9 Equihash miners, released this month. 1, 2 и 5-year plans are already available at the official website.
Hashtoro uses cutting-edge technologies to provide maximum mining efficiency, boost hashrate and lower expenses. World's first eco-friendly cloud mining provider, it promotes reasonable consumption and minimizes waste. The farms, equipped with energy efficient ASIC rigs, are located in crypto-friendly countries with easy access to cheap electricity, allowing Hashtoro to set low maintenance fees and the most affordable plans in the market. Mining equipment is powered by clean energy from renewable sources. Surplus heat generated by the equipment is used to heat water for the local communities, further contributing to ecology and reducing overall carbon footprint.
Cutting-edge neural networks technologies automatically pick the best pool and the best coin to mine. By Hastoro's estimates, this approach yields up to 10% more profit. At the end of the day, the mined coins are converted into the cryptocurrency initially chosen by the user. To avoid theft or loss of the coins, they are stored in a cold purse. Hashtoro is also concerned with user safety:…
Napston Launches 100% Automated Cryptocurrency Trading Platform based on Proprietary Distributed Artificial Neural Networks Technology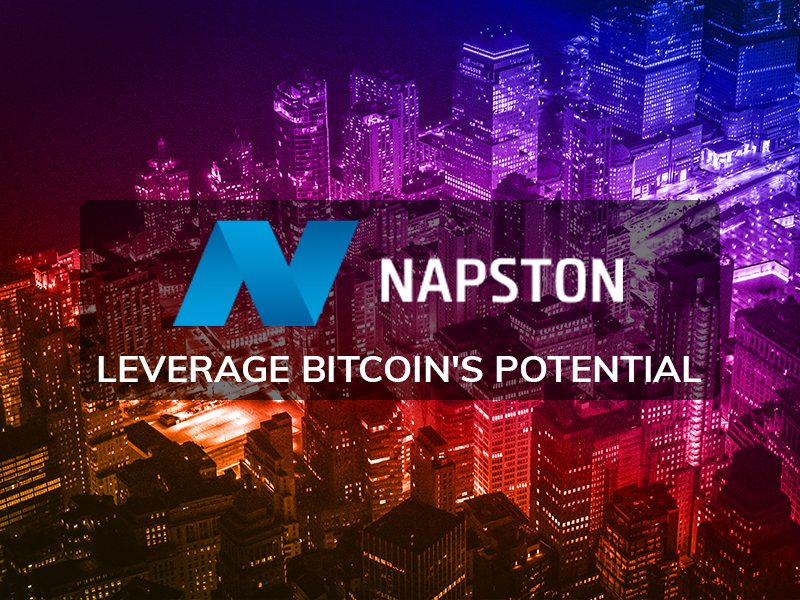 Cryptocurrency trading is all set to become safe and profitable like never before, with the recent launch of a fully automated crypto trading platform by Napston. This groundbreaking trading platform is based on a proprietary technology called Distributed Artificial Neural Networks that has been programmed to accurately predict the market by utilizing the processing power from thousands of independent sources.
Hong Kong, November 26, 2018
Napston is pleased to announce that their new, fully automated cryptocurrency trading platform has recently gone live. Built around the company's proprietary Distributed Artificial Neural Networks, Napston creates an opportunity even for the inexperienced crypto enthusiasts to earn a decent passive interest on their Bitcoin and Ethereum holdings.
Since the creation of bitcoin in 2009, over three hundred different cryptocurrencies have been launched. As a result of the extreme volatility of the crypto market, trading of cryptocurrencies has emerged as a lucrative alternative for the traders around the world. However, this can be an extremely complex and risky proposition without a trustworthy trading platform.
Napston entered the cryptocurrency space in 2013, long before it became mainstream. Over the last five years, the company has been through all the uncertainties and fluctuations of this evolving market. During this phase, Napston was serving only the larger corporate and high net worth individual customers, helping them properly structure and trade their cryptocurrency portfolios. They have spent…
BitStarz player wins a whopping $70,000 – are you feeling lucky?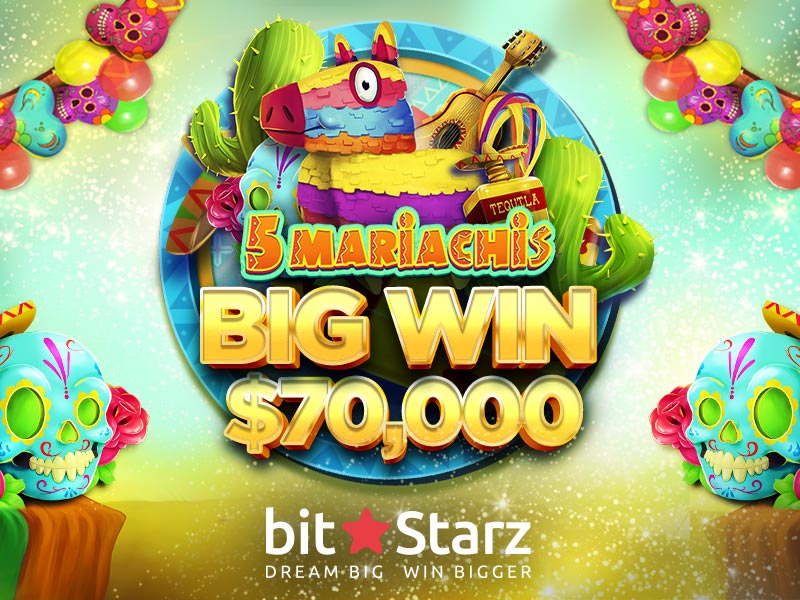 There are many pretenders to the crown, but there really is only one king of cryptocurrency casinos. BitStarz has been changing the gaming scene since day one, with it able to boast a stacked 1800+ game collection, 10 minutes cashouts, and the friendliest customer service around. Now, after an electric 2018, it can add big payouts to its list of credentials. The latest of which has seen a lucky player walk away with a jaw-dropping $70,000 after spinning the reels of 5 Mariachis.
$206,000, $265,000, $148,000, $105,000, $95,000, and even $300,000 have been won this year alone, so it's safe to say that the big wins have found a home at BitStarz. Players from around the world have been smashing the slots and reaping the rewards, but it seems that player, in particular, have had more luck than most. Scoring 3 of the 7 mega-wins that have happened this year, you can now add this latest $70,000 payout on 5 Mariachis to BitStarz rapidly growing winners list.
There might be several Mexico themed slots at BitStarz, but there's only one 5 Mariachis. Overflowing with wilds, free spins, and – as we all know – real money wins, this slot from Habanero will have players dancing all the way to the bank. 5 Mariachis makes up just one game of the more than 1800 available at BitStarz. Choice is…