Dcntral.ai and SmartMesh Foundation Partner to Deliver Cybersecure Mesh Networks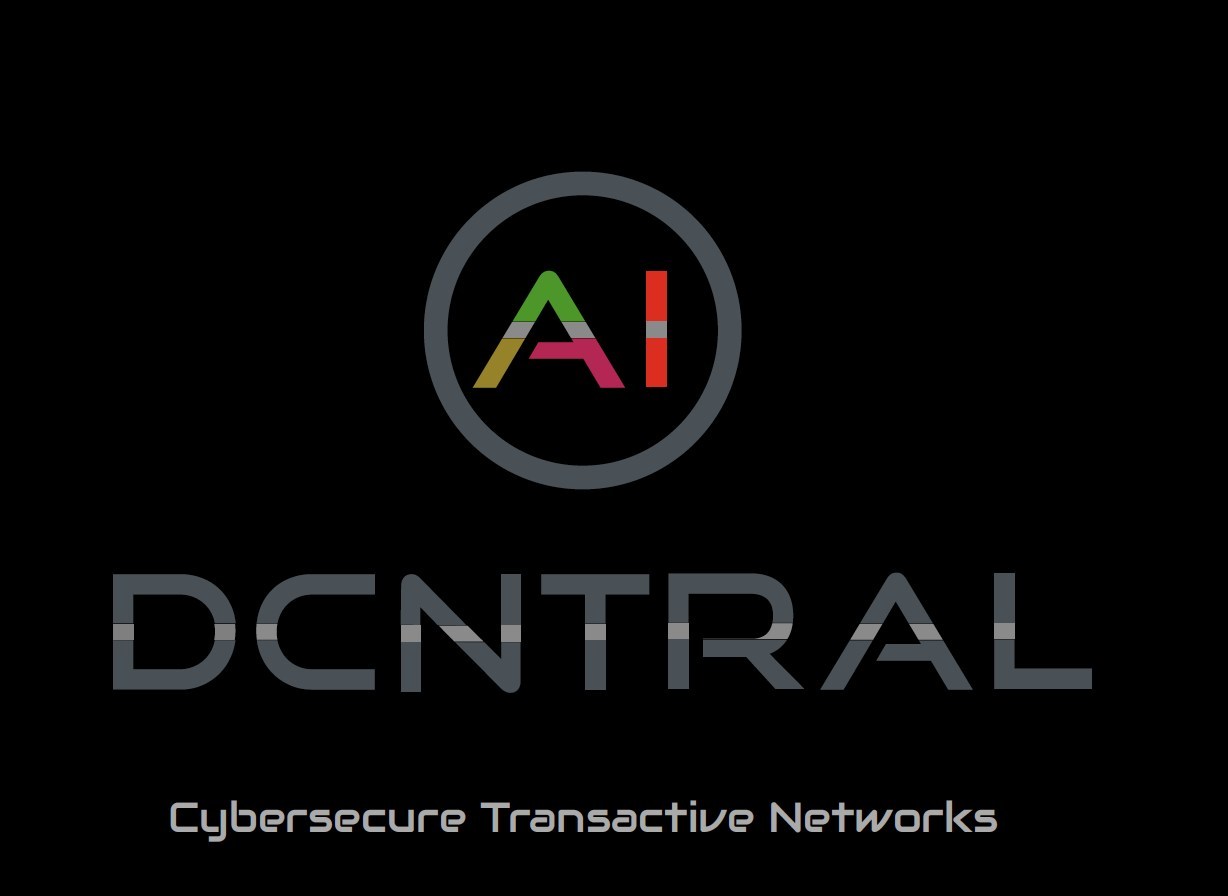 BOULDER, Colo., March 12, 2018 /PRNewswire/ — Dcntral.ai, a Boulder, Colorado software provider offering a Blockchain and AI-based Cybersecure transactive platform for edge computing environments, announced today that it has established a partnership with the SmartMesh Foundation, which has created a next-generation Internet protocol enabling smart mesh networking solutions. Dcntral is founded by David A. Cohen, a pioneer in decentralized software platforms with co-founder and internet protocol pioneer James Barry. Dcntral and its Token dcX that will be launched later this year will democratize cybersecurity, enabling the safe transfer of value between people, machines, and devices in the emerging machine economy.
Dcntral's™ platform will be integrated into SmartMesh's MeshBox platform, which enables Cybersecure exchange of value and automated transactions for Internet of Things (IoT) networks. The SmartMesh protocol and MeshBox technology enables smart devices to connect to each other without internet or telecom services through self-organizing Mesh networks. This will allow users to connect to P2P networks with their smartphones.
The Dcntral solution is deployed using a unique combination of patent-pending next-generation cybersecurity features that we call Entry-to-Endpoint™ Security which includes enhanced scalable blockchains; software-defined security; and artificial intelligence used to deliver smart contracts between machines, humans, devices, and systems within Edge Computing environments. Our SDKs will be used to provide critical business and operational services within privacy critical, life-critical, and mission-critical environments such as Smart Cities, SmartGrids, Healthcare, Connected Vehicles, Supply Chains, and now Mesh Networks.
"With SmartMesh's MeshBox technology, we can now truly extend our reach to far edge computing environments in areas without internet service which provides much-needed internet and transaction service to users in remote areas, providing a valuable addition to SmartMesh's customers," says David A. Cohen, Founder and CEO of Dcntral.ai.
"Integrating Dcntral's platform into SmartMesh Ecosystem will add a secure layer to SmartMesh. This is very important because most transactions will occur off-chain on Mobile Raiden Network Nodes which reside in MeshBoxes in the future. David is currently an adviser for Hashgraph. I am looking forward to working with David on building our ecosystem together in the areas of Mesh Networking, IoT, Edge Computing, Industry 4.0, Cybersecurity, the Machine Economy and beyond!" added Henry Wang, CEO of SmartMesh.
About Dcntral.ai
Dcntral™ is developing a blockchain-based software platform that enables true cybersecure exchange of value and automated transactions for the machine economy. This will allow machines to use self-optimization, self-configuration, and peer-to-peer coordination to autonomously complete complex tasks in a secure and safe environment. The Dcntral solution is deployed using a unique combination of patent-pending cybersecurity features: enhanced blockchains; software-defined security; and artificial intelligence used to deliver smart contracts between machines, humans, devices, and systems within Edge Computing environments offering next-generation cybersecurity. Dcntral will launch using blockchain and DLT technologies from Hyperledger Sawtooth, Hashgraph, and SmartMesh. Our software ecosystem includes a planned launch of our Open Source Foundation in Q2 to increase market share and provide crowdsourced enhancements offered under the Foundation, dcntral.org. In the future, we will launch our Commercial Software Marketplace for developers and users to deploy enhanced enterprise applications offered under Dcntral.ai. Stay tuned for upcoming news at www.dcntral.ai as well as our Dcntral Medium Blog.
About SmartMesh Foundation
SmartMesh is the first blockchain-based Mesh project in the world. Relying on the underlying notion of Internet of Things (IoT), SmartMesh enables smart mobile phones and other smart devices to connect each other without internet. SmartMesh has embedded blockchain light nodes inside to extend the secondary structure network protocol of blockchain such as the Raiden Network to support micropayment of tokens without the Internet. With this token incentivization, SmartMesh is able to establish a flexible, decentralized and self-healing Mesh Network. It provides a better near field velocity and bandwidth. Moreover, it is usually free. SmartMesh is assisting blockchain technology to break through the border of the internet. The era of Internet of Everything (IoE) is Emerging.
MeshBox is a mining capable hardware box based on SmartMesh protocol. It combines Mesh network routing with content storage and distribution functionality and is the next generation decentralized version of HUAWEI and CISCO technology. It interfaces directly with community users and enables everyone to become operators. Following this paradigm, decentralized blockchain Mesh networks will gain worldwide prevalence. The MeshBox can be put anywhere a network is required and can connect to devices (smartphones, IoT hardware, etc. and act as a gateway to internet connectivity for these devices. With MeshBox's technology, locations that currently have limited or no access to the internet can harness a mesh network to facilitate the connection, as well as to develop an internal, closed network that allows the transfer of data between connected devices. Blockchain integration facilitates the use of tokens as a means of payment for access to the network, access to content shared across the network, internet access and more.
For more information on SmartMesh and MeshBox please visit www.smartmesh.io and www.meshbox.network.
Media Contact:
David Cohen
Email: dave@dcntral.com
Related Images
dcntral-ai.png
Dcntral.ai
Logo for Dcntral.ai
dcntral-network.png
Dcntral Network
SOURCE Dcntral
Related Links
Supporting with Five Highlights, the New Generation of ColdLar Wallet Pro 3 Shocked Release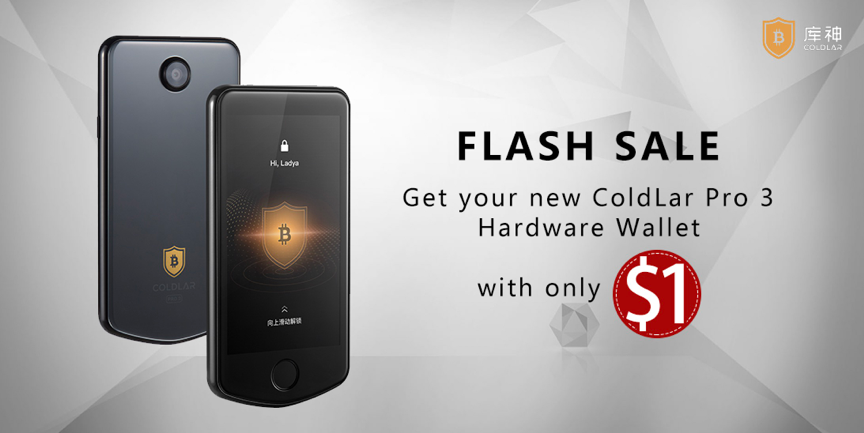 The new generation of ColdLar Wallet Pro 3 has been released, which makes a great step to become the Guardian for the Blockchain Assets.
Most of the experienced customers of cryptocurrency circle have known about ColdLar Wallet for a long time. However, the beginners also can understand its concept though this article.
ColdLar Wallet is not only an intelligent hardware cold wallet product, but also a full set of security storage solutions for blockchain assets. ColdLar Wallet adopts the ideal of "Dimension Reduction Protection", and it is composed of cold end wallet device and hot end APP.
The cold end is a hardware device, which looks like a cell phone without requiring a network connection, mainly responsible for building transactions and signing transactions. And the hot end APP need to connect to a network with broadcast transactions and query balances as its main tasks.
The unique structure of "Hardware Device Plus Mobile App" ensures that the private key will never connect to the network. The full set solution transmits the encrypted information by encrypted two-dimensional code or NFC, which can guarantee the absolute security of transactions.
The security storage solution of ColdLar is based on the security structure of ColdLar wallet. And it takes the secure storage and algorithm of the private key as its core, as well as relies on the strong research and development capability of ColdLar, for completely isolating the hacker attacks.
Humaniq Doubles Number of Nations Where it Brings Global Unbanked Better Options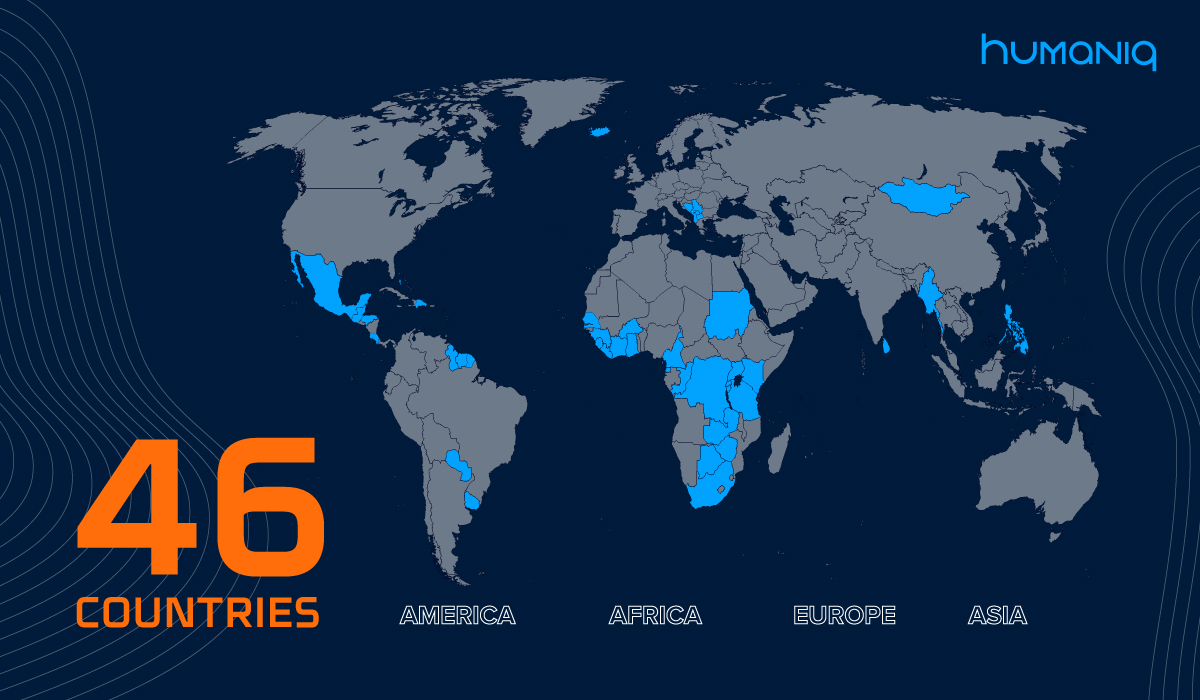 London, September 20, 2018 – International FinTech company Humaniq today expands its global reach by launching the Humaniq app with full functionality –  wallet & crypto emissions – in a further  24 countries. The launch, from Asia to Latin America,  takes the total list of nations Humaniq App operates into 46. The expansion will provide both social and financial empowerment to the global unbanked population and widen the horizon for financial inclusion initiatives.
Launching the app in new continents with already close to half a million users onboard after less than a year Humaniq is ready for further rapid growth and achievements. As of today, the Humaniq App can be downloaded in 24 new countries: Republic of the Philippines, Myanmar, Sri Lanka, Papua New Guinea, Mongolia, Seychelles, Belize, Dominican Republic, The Bahamas, Guatemala, Honduras, Costa Rica, Venezuela, Guyana, Suriname, Paraguay, Oriental Republic of Uruguay, México, Albania, Montenegro, Macedonia, Republic of Serbia, Bosnia and Herzegovina, Republic of Iceland.
It is no coincidence that there are Southeast Asia and Latin American countries in the list of nations Humaniq now operates in. Humaniq will fill in the gaps in financial inclusion, bringing knowledge and skills that will help people to use financial products and services effectively and with a greater awareness of their rights and responsibilities in financial markets.
Today, there are approximately 1.7 billion people without any access to financial accounts, according to the World Bank's Global Findex Database 2017 (Findex).…
Play2Live starts opened beta testing of the blockchain streaming platform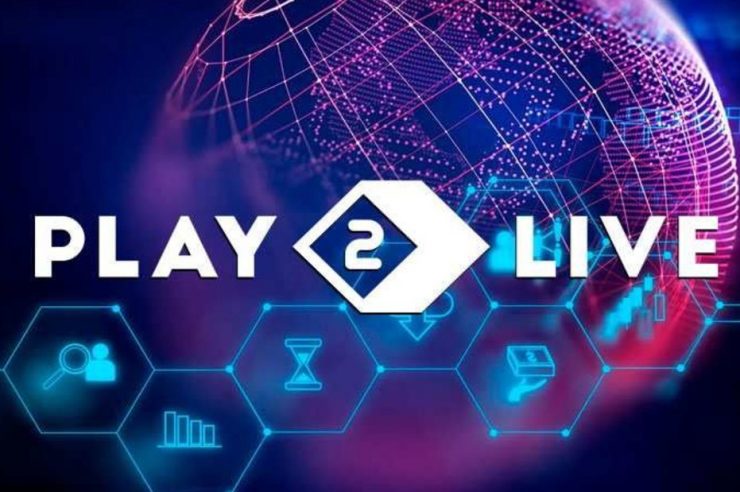 Today, on September 19th, 2018, Play2Live has officially announced the launch of opened beta testing of their blockchain streaming platform to the general public. First access to the closed testing phase was granted on August 15th to media representatives and accredited streamers in order to check the operational capacities of the platform's basic functionality. Play2Live has prepared for the launch broadcasts from famous EU&CIS streamers and a large promotion campaign, including LUC buyback.
In the opinion of the leading experts, one of the interesting benefits of the project includes the possibility of buying and earning LUC tokens directly at the platform's website. The coins can be used for implementing different monetization options, including donations, voting, and for assigning special tasks to streamers. The neural network developed by the project team will be responsible for monitoring the fulfillment of assigned tasks. Play2Live CEO and founder Alexey Burdyko noted that users are in for a vast number of innovations and new features. Some "know-how" has never been used in e-Sports before.
Alexey Burdyko said: "We have been preparing the release of the beta version since the spring of 2018 when the investment campaign of the project (ICO) was completed. Throughout this time, we have strengthened the team and were able to develop and implement a number of innovations not only for Play2Live itself but for e-sports in general. With the start of public use of the basic…