David Cohen's Advisory Position Underlines MeshBox's Game-Changing Potential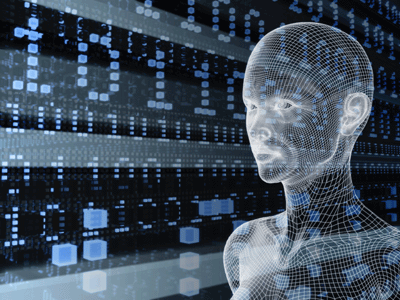 MeshBox is one of the most interesting blockchain companies in the world right now. The company just closed out an incredibly successful fundraising round, reaching a hard cap of 12,000 ETH in seconds at an oversubscription that saw capital volume to a multiple of more than six times the hard cap seek an exposure to the offering.
That's a solid achievement and it's one that really flags this company as one to watch in the space as things stand but, take a look what's under the hood, and that the fundraising effort has been so popular is not particularly surprising.
MeshBox has designed and developed a technology that could solve the global problem of insufficient, unreliable or zero access to a reliable internet connection quickly and easily. This is a problem that behemoths like Facebook, Google and IBM have tried (and so far failed) to solve over the past decade or more and it's one that could prove very lucrative for the company that finally cracks it.
With MeshBox's technology, as supported by the company's partner, SmartMesh, the technology of which serves as the layer on which the MeshBox hardware rests and relies, locations that currently have limited or no access to the internet can harness a mesh network to facilitate the connection, as well as to develop an internal, closed network that allows the transfer of data between connected devices. Blockchain integration facilitates the use of tokens as a means of payment for access to the network, access to content shared across the network, internet access and more.
This is all interesting and potentially game-changing in concept but concept isn't what makes a company like this sell out on a $13.6 million (based on the 12,000 ETH hard cap mentioned above) fundraising in a matter of seconds.
Any great concept needs a great team behind it to ensure its success and MeshBox very much ticks this box. Harry Xiao is the founder and was an early investor in SmartMesh, 8BTC and a whole host of other successful blockchain projects. Henry Wang is an advisor to the company. He's the guy that founded SmartMesh (prior to Xiao's investment) and he's also the President of the International Blockchain Application Federation, the Chairman of the AAMA Blockchain, and generally regarded a world leader in offline networking and social communications.
And the latest addition to this team is perhaps the most interesting.
MeshBox recently added blockchain incumbent David Cohen to its team of advisors.
Cohen is the Founder of Dcntral.ai, a game-changing autonomous machine economy software company, an Advisor to HashGraph, a data structure and consensus algorithm that has the potential to overcome some of the problems associated with development on the existing blockchain framework, and is a former member of IOTA.  Cohen built the first commercial software platform called GridAgents™ based on intelligent agent technologies and has been building smart software systems for over 25 years.  Cohen is also an integral part of the SmartMesh ecosystem, meaning his influence should be substantial as far as using the two technologies (the SmartMesh software and the MeshBox hardware) to tackle the above-stated aim of improving global connectivity is concerned.
Readers looking to find out more about SmartMesh can check out the company's website here.
Anyone that's interested in MeshBox can find the company's White Paper here, or check out the team behind the technology at the company's website here.
And here's Cohen's LinkedIn page.
We will be updating our subscribers as soon as we know more. For the latest on MeshBox, sign up below!
Disclaimer: This article should not be taken as, and is not intended to provide, investment advice. Global Coin Report and/or its affiliates, employees, writers, and subcontractors are cryptocurrency investors and from time to time may or may not have holdings in some of the coins or tokens they cover. Please conduct your own thorough research before investing in any cryptocurrency.
Image courtesy of University of Maryland via Flickr
The Bitcoin Revolution: Everything You Need To Know To Take Profits

Bitcoin is soaring high in the cryptomarket once again, and experts are expecting a return of the bullish trend of 2017. The current Bitcoin price is $7,615 as of 23 May 6:56 AM UTC. This significant jump comes just six months after the Bitcoin price plummeted to a low of $3150 in December 2018. Since then, Bitcoin has experienced steady growth and gain in the market. However, in the last 30 days, the Bitcoin price peaked to $8,320.82, its highest price ever. This phenomenal jump occurred in a span of only 10 days breaking the Bitcoin record so far of significant gains made in short time frames. This positive growth has led to experts forecasting the Bitcoin price to hit the $20,000 mark by the end of this year.
Since entering the market almost 11 years ago, Bitcoin is still at the top of the global cryptocurrencies list. The current circulating supply of Bitcoin is at unbelievable 17,708,875 BTC. The market trend of the Bitcoin price has remained positive even when the currency did not maintain an uptrend. Cryptocurrency researchers believe that Bitcoin has the potential to grow up to a high of USD 50,000 within the next two years.

How to Profit from Bitcoin…
3 Altcoins That Are Outperforming Bitcoin and Will Likely Face Consequences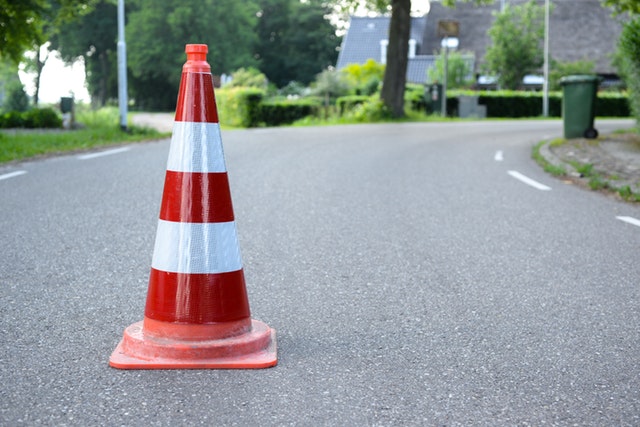 The crypto market is going through a period of massive recovery in the past few months, which has caused the investors' optimism to return. While all eyes are on Bitcoin (BTC), as usual, the largest coin seems to be struggling with a major resistance level at $8,000 at the moment. While this level was breached a few times now, every breach resulted in a correction.
At the time of writing, BTC is approaching this level yet again, with its current price being at $7,985,79, and rising further. The price managed to grow by 1.06% in the last 24 hours, and will undoubtedly hit $8,000 in a matter of hours, if not sooner.
However, while Bitcoin continues to remain volatile and struggles with waves of growth and decline, there are some altcoins that are not following its path. Of course, most of them are performing in pretty much the same manner as BTC, as they always had. But, a few coins have actually managed to outperform Bitcoin in recent months.
While optimists believe that this might lead to decoupling from Bitcoin — something that only Binance Coin (BNB) managed to pull off up to this point — it is likely that there will be consequences for these cryptos. This likely means that a price drop for these specific coins awaits somewhere in the near future, as outperforming BTC…
3 Cryptocurrencies Most Likely to Follow Bitcoin's Performance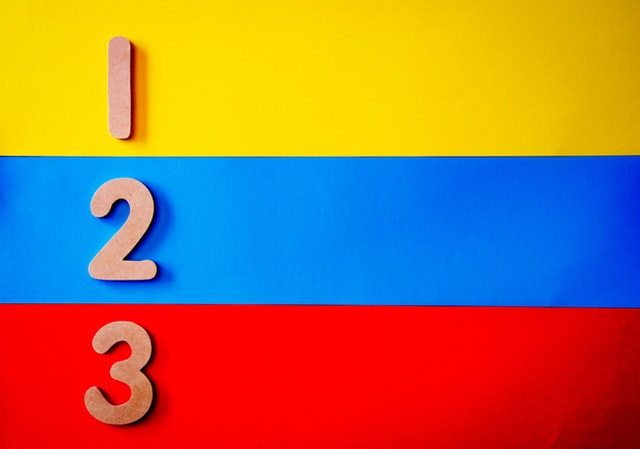 For more than a year, the cryptocurrency market has been dominated by bearish influence, with most coins seeing constant drops, or stagnation, at best. This all changed in the past few months, starting with Bitcoin which once again started leading the market up, bringing one minor rally after another.
BTC itself experienced massive losses in 2018, with its price going down by around 84%. Most other coins among the top 10 mirrored its performance, and some of them experienced even greater losses. However, now that Bitcoin sees gains again, these cryptocurrencies are still following its example, and many of them have seen massive breakouts. Some of the more notable altcoins that followed Bitcoin's recent example are Ethereum (ETH), Stellar (XLM), and Cardano (ADA).
Ethereum performance mirroring Bitcoin's price
As mentioned, Bitcoin led every rally so far, but before it did, its price first went through what is known as an ascending triangle pattern. The pattern held for around five months, which is exceptionally long for the crypto world. However, once the pattern was finally broken — the coin's price skyrocketed, more than doubling itself within only two months.
One thing to note is that Ethereum performed in pretty much the same fashion. After five months of struggle and confusion for investors, the second largest cryptocurrency also managed to break the pattern and skyrocket as well. It…