MeshBox Is Trying To Connect 3.5 Billion People To The Internet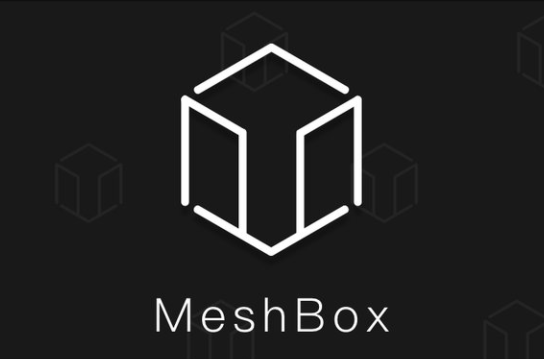 Back on December 16, 2017, Ethereum Founder Vitalik Buterin weighed in on the Net Neutrality debate through a series of Tweets. The gist of Buterin's argument was that VPNs wouldn't help users overcome bandwidth restrictions because ISPs can just treat VPN traffic as unknown and throttle anything flagged as such.
The one solution to this situation, however, Buterin states, is the employing of and the full-scale adoption of mesh networks.
Here's the Tweet:
But I am not here today to make a claim about how likely that is. Rather, my claim is that VPNs don't help. The one solution in the decentralized space that could help if anything at all would be full-scale adoption of mesh networks.

— Vitalik Buterin (@VitalikButerin) December 16, 2017

For those not familiar with the concept of a mesh network, it's a network comprised of nodes that connect directly to one another, allowing for the creation of a network that allows for data routing (between nodes) without the necessity for external input.
Right now, some people use a mesh network in their homes to expand Wi-Fi coverage. This is very much just one small part of the mesh network concept, however, and a number of companies are working to develop mesh networking into something that could change the way global networking is structured, in line with the end-game that Buterin describes in the above Tweet.
One of these companies is MeshBox.
But MeshBox isn't just trying to build out the mesh network space – the company is taking the concept and combining it with another bleeding edge technology, the blockchain, to build a solution to the circa 3.5 billion individuals spread across the globe that have little or no internet access right now.
So how does it work?
There are two parts to this technology and MeshBox is one of them. It's a physical device (shaped, unsurprisingly, like a box), that can be solar powered and that can serve as a central node in a mesh network. The MeshBox can be put anywhere a network is required and can connect to devices (smartphones, IoT hardware, that sort of thing) and act as a central gateway to internet connectivity for these devices.
The second part is called SmartMesh and it's analogous to the TCP/IP type protocol that serves as the functional layer of today's protocol/router type setup.
In other words, MeshBox is the equivalent of a router that runs a SmartMesh protocol as opposed to a TCP/IP type protocol.
All this is a bit jargony, but the concept isn't that difficult to grasp. Say, for example, there's an island in the Pacific Ocean that doesn't have reliable communications infrastructure, meaning inhabitants can't gain access to the internet. If the island gets one or more MeshBoxes, spreads them around and connects one of them to the internet, the boxes (and the network they create using the SmartMesh protocol) can be connected to by mobile devices or computers of the island's inhabitants and, in turn, can serve as a gateway to the internet for said inhabitants. The same inhabitants can also use the boxes as a sort of private network, sharing content and data between one another without internet connectivity.
So where does blockchain come into it?
Well, this is what sets MeshBox apart – because the technology is rooted in blockchain tech, the hardware is able to employ token transfer and facilitate microtransactions, meaning users can be charged for their access, content creators (i.e. those who create and share content across the MeshBox network) can charge for their content, etc.
The key takeaway is this: there are hundreds of blockchain projects vying for investor capital and attention right now but very few, if any, have the potential to solve a problem as large as that which MeshBox is going after. The company has a top-tier leadership team behind it and an aggressive, but at the same time, achievable, roadmap and is about to raise capital through an initial coin offering (ICO) to help fund progress towards the above-outlined aim.
Check out the MeshBox White Paper here.
---
We will be updating our subscribers as soon as we know more. For the latest on MeshBox, sign up below!
Disclaimer: This article should not be taken as, and is not intended to provide, investment advice. Global Coin Report and/or its affiliates, employees, writers, and subcontractors are cryptocurrency investors and from time to time may or may not have holdings in some of the coins or tokens they cover. Please conduct your own thorough research before investing in any cryptocurrency.
The Bitcoin Revolution: Everything You Need To Know To Take Profits

Bitcoin is soaring high in the cryptomarket once again, and experts are expecting a return of the bullish trend of 2017. The current Bitcoin price is $7,615 as of 23 May 6:56 AM UTC. This significant jump comes just six months after the Bitcoin price plummeted to a low of $3150 in December 2018. Since then, Bitcoin has experienced steady growth and gain in the market. However, in the last 30 days, the Bitcoin price peaked to $8,320.82, its highest price ever. This phenomenal jump occurred in a span of only 10 days breaking the Bitcoin record so far of significant gains made in short time frames. This positive growth has led to experts forecasting the Bitcoin price to hit the $20,000 mark by the end of this year.
Since entering the market almost 11 years ago, Bitcoin is still at the top of the global cryptocurrencies list. The current circulating supply of Bitcoin is at unbelievable 17,708,875 BTC. The market trend of the Bitcoin price has remained positive even when the currency did not maintain an uptrend. Cryptocurrency researchers believe that Bitcoin has the potential to grow up to a high of USD 50,000 within the next two years.

How to Profit from Bitcoin…
3 Altcoins That Are Outperforming Bitcoin and Will Likely Face Consequences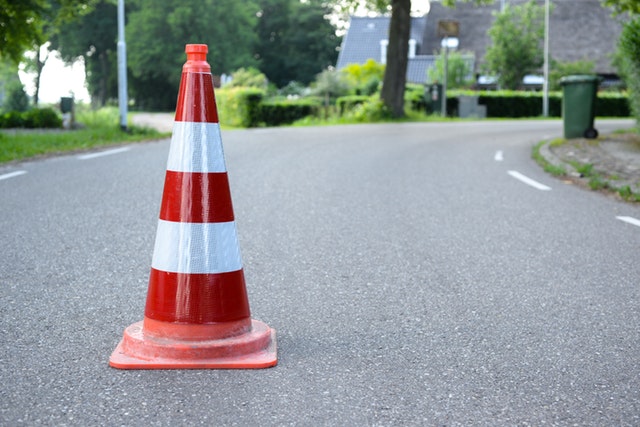 The crypto market is going through a period of massive recovery in the past few months, which has caused the investors' optimism to return. While all eyes are on Bitcoin (BTC), as usual, the largest coin seems to be struggling with a major resistance level at $8,000 at the moment. While this level was breached a few times now, every breach resulted in a correction.
At the time of writing, BTC is approaching this level yet again, with its current price being at $7,985,79, and rising further. The price managed to grow by 1.06% in the last 24 hours, and will undoubtedly hit $8,000 in a matter of hours, if not sooner.
However, while Bitcoin continues to remain volatile and struggles with waves of growth and decline, there are some altcoins that are not following its path. Of course, most of them are performing in pretty much the same manner as BTC, as they always had. But, a few coins have actually managed to outperform Bitcoin in recent months.
While optimists believe that this might lead to decoupling from Bitcoin — something that only Binance Coin (BNB) managed to pull off up to this point — it is likely that there will be consequences for these cryptos. This likely means that a price drop for these specific coins awaits somewhere in the near future, as outperforming BTC…
3 Cryptocurrencies Most Likely to Follow Bitcoin's Performance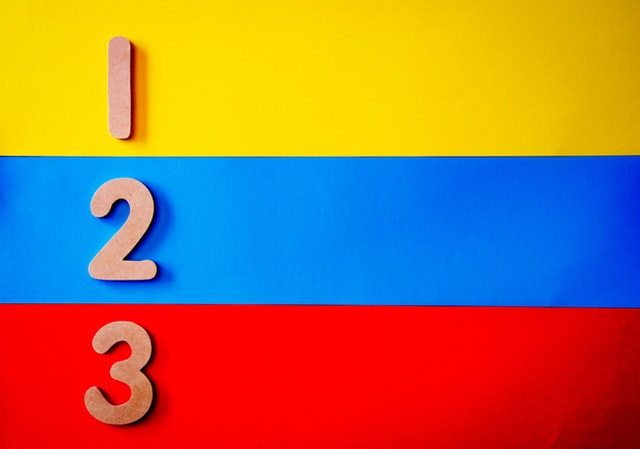 For more than a year, the cryptocurrency market has been dominated by bearish influence, with most coins seeing constant drops, or stagnation, at best. This all changed in the past few months, starting with Bitcoin which once again started leading the market up, bringing one minor rally after another.
BTC itself experienced massive losses in 2018, with its price going down by around 84%. Most other coins among the top 10 mirrored its performance, and some of them experienced even greater losses. However, now that Bitcoin sees gains again, these cryptocurrencies are still following its example, and many of them have seen massive breakouts. Some of the more notable altcoins that followed Bitcoin's recent example are Ethereum (ETH), Stellar (XLM), and Cardano (ADA).
Ethereum performance mirroring Bitcoin's price
As mentioned, Bitcoin led every rally so far, but before it did, its price first went through what is known as an ascending triangle pattern. The pattern held for around five months, which is exceptionally long for the crypto world. However, once the pattern was finally broken — the coin's price skyrocketed, more than doubling itself within only two months.
One thing to note is that Ethereum performed in pretty much the same fashion. After five months of struggle and confusion for investors, the second largest cryptocurrency also managed to break the pattern and skyrocket as well. It…