Here's How The Tether (USDT) Situation Might Actually Be A Discount Bitcoin (BTC) Opportunity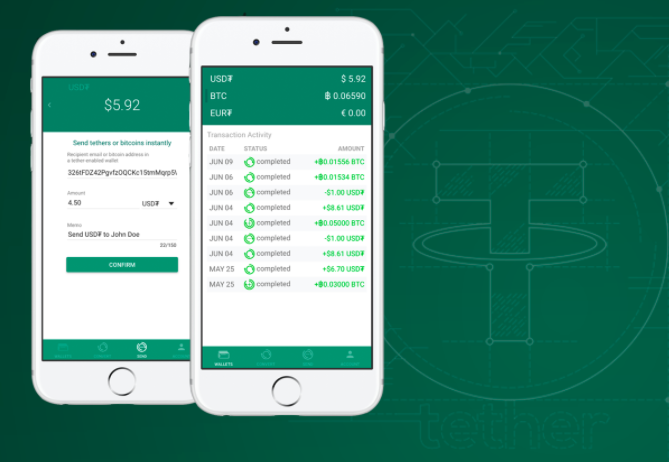 Take a look at the top traded cryptocurrencies by volume over the last twenty-four hours and you'll see the top three as follows: First – Bitcoin (BTC), Second – Ethereum (ETH), Third – Tether (USDT).
That's right, USDT did more than $2.06 billion in volume since this time yesterday, or the equivalent of just shy of 185,000 BTC.
The coin is currently ranked number 23 by market cap over at CoinMarketCap, with a total capitalization of $2.25 billion – up more than 400% since the start of November last year.
So what's caused the sudden influx of attention and, in turn, volume?
Concerns are spreading that Tether isn't backed up as the company behind it suggests it is and, in turn, fear, uncertainty and doubt (FUD) reports are hitting press, with some highlighting the potential for a market crash of up to 80% in the value of bitcoin. Any 80% crash would no doubt translate to a considerable amount of collateral damage in the wider cryptocurrency space meaning that this potential event is far from limited in its impact to those holding bitcoin.
The thing is, there's a lot of talk, but most of it is exaggeration and some of it is outright nonsense.
Here's why.
First up, for anyone new to Tether, it was set up as a pin to the USD that allows exchanges that don't want to have to deal with the regulatory nightmare that is dollar-pair trading but that wants to offer its users the opportunity to trade crypto versus the dollar.
In short, the exchanges in question (and we're talking some big names here – Bittrex, Poloniex, etc.) offer USDT/BTC, USDT/ETH etc. instead of USD/BTC and USD/ETH.
It's a neat solution but it rests on one important assumption – that the amount of Tether that's in circulation is equal to the number of US dollars that the company behind the token, Tether, has in its reserves. Tether can't (or shouldn't, at least) issue USDT without having USD to an equal amount to back up the issue.
This week, the company announced that it has severed its relationship with an entity called Friedman LLP, which is the company's (or at least was the company's) audit firm and, in turn, was the firm tasked with ensuring that Tether has the USD in its bank account to back up the USDT that it's issued.
This severing of relationships has sparked a return to speculation that Tether's USD holdings fall short of the number of USDT issued, which has led to reports like this and this hitting press. The fear is that if Tether is revealed to not be able to back up its USDT issue count, the price of BTC would be seen as artificially inflated and/or the exchanges that use Tether would be steeply exposed to an asset (USDT) that is, in reality, worth a fraction of its current pricing.
So why is this not a big deal?
Well, first of all, because there's no indication that Tether doesn't have its USD holdings in place. In September last year, the audit company that just severed ties with Tether reported here that the company had just shy of $443 million on its balance sheet.
Second, because even if there was some discrepancy, the impact would likely be far less than 80% dip in the price of BTC. Indeed, when you look beyond the headlines, even the major FUD articles suggest an impact ranging between 30%-80% and when you consider how much volume is tied to USDT, it's likely to be far less than that – in and around 15% if USDT collapses altogether.
So what's the opportunity here?
This is a buy the dip trade. As these reports compound uncertainty, we could see numerous dips in the market cap of certain coins, especially BTC. Each of these dips represents a chance to buy cheap coins.
And if things do unravel, the 15% correction is an even bigger chance to do the same.
We will be updating our subscribers as soon as we know more. For the latest on USDT, sign up below!
Disclaimer: This article should not be taken as, and is not intended to provide, investment advice. Global Coin Report and/or its affiliates, employees, writers, and subcontractors are cryptocurrency investors and from time to time may or may not have holdings in some of the coins or tokens they cover. Please conduct your own thorough research before investing in any cryptocurrency.
---
Image courtesy of Tether.
Binance Coin (BNB) Stops Following Bitcoin (BTC) — But is it Permanent?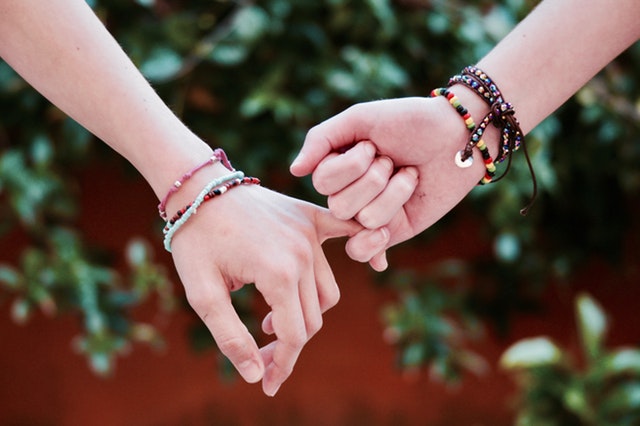 Binance Coin (BNB) is currently one of the most interesting coins in the vast crypto market. However, the thing that makes it interesting is seemingly unique to BNB at this time, which is the fact that it managed to decouple itself from Bitcoin (BTC).
As many are likely aware of, Bitcoin is the first and the largest cryptocurrency. It is also the most valuable one, in terms of its price. As such, Bitcoin has been dominating the market, as well as dictating the market's behavior. Whenever Bitcoin's price goes up or down, the rest of the market tends to follow, and each coin's chart resembles that of BTC — not completely, but enough for everyone to notice.
Binance Coin, however, is the first coin to successfully say 'no' to this trend, and resist the largest cryptocurrency. Many have noticed this phenomenon and were wondering what had caused it. So far, the only explanation is a large number of use cases that BNB now has, thanks to various projects.
Binance Coin use cases
Binance Coin was created by the largest crypto exchange by trading volume, Binance. The exchange developed it to be a native coin in Binance ecosystem, and it is being used within the exchange itself. Many have started buying the coin, as using it within the exchange grants a significant discount on trading fees. The discount is…
Why Bitcoin Price Remains Stable Before the Expected Hike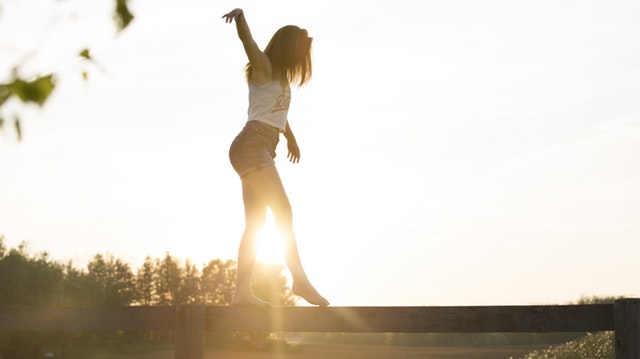 The cryptocurrency rallied a few days back, but now, it has moved closer to 38.2% Fib level. Investors are enthusiastic that as it remains at this level for some time, and stabilize. The next move in Bitcoin price will take it to the 61.8% Fib level. This is when the hike in the price of the cryptocurrency will occur towards $4,200. However, after the surge in price, the upcoming weeks will see the Bitcoin falling swiftly to $3,000.
The truth is that if this move fails to occur, there may not be an improvement in the value of the digital currency. Also, this movement will enable the "bullish gartly pattern" we saw on the BTC/USD 4H chart to become a reality. Also, we are expecting that the Bitcoin price will decline the same way it has been recovering since early February.
Why this week's closing price matters
Presently, Bitcoin price is still trading above what the intrinsic value is showing on larger time frames. However, we can see adequate room to accommodate short-term rallies. The price at which Bitcoin closes this week is very critical. It will be a clear indication as to how the digital currency will move in the coming weeks.
If Bitcoin closes at a price above $4,000, we are hopeful that the correction may come from early next week. On the other hand, any…
Stanford Lecturer praises XRP over Bitcoin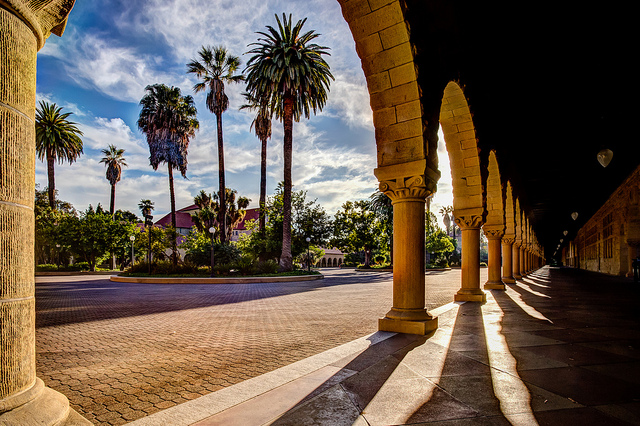 The world of cryptocurrencies continues to cause controversies even now, particularly when it comes to matters such as the superiority of one coin over others. According to recent reports, one student from Stanford University has stated that one of Stanford's guest lecturers — Dr. Susan Athey — bashed the first and largest cryptocurrency, Bitcoin, while praising XRP.
Does guest lecturer go anti-Bitcoin?
In late February, Stanford's student called Conner Brown came out publicly with a claim that Athey described Bitcoin's network and protocol inaccurately, and that she also used the opportunity to make unfounded criticism. Athey, who also sits on Board of Directors at Ripple Labs — XRP's parent company — supposedly also stated that XRP provides solutions to all issues mentioned in regards to Bitcoin.
According to Brown's comments on the matter, the lecture in question took place over a month ago, and after attending it, he wrote an open letter to Standford, explaining the incident. In the letter, Brown claims that Athey inaccurately presented Bitcoin's consensus protocol and overstated several issues, such as the threat of a 51% attack on the coins network, as well as Bitcoin's mining centralization.
However, the main problem with the lecture, as Brown sees it, is the professor's claims that XRP presents a solution to these problems.
The claims caused Dr. Athey to respond publicly via Twitter, stating…