Cool Cousin: A Blockchain Solution For The Travel Industry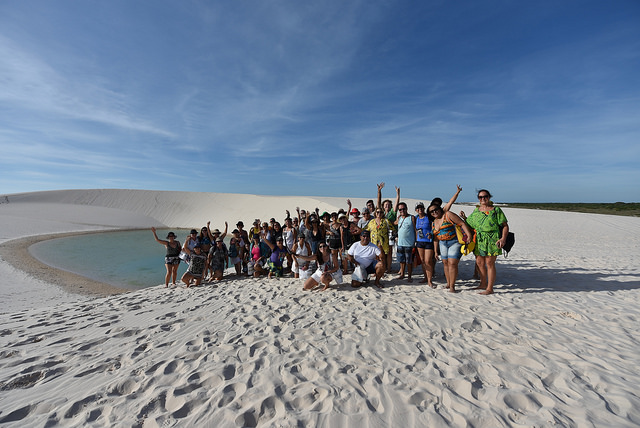 One space that is in desperate need of disruption is the travel industry. We are all inundated with different opinions and rankings concerning hotels, restaurants, attractions, etc.
Most of us turn to TripAdvisor. The problem with TripAdvisor is that the rankings are typically manipulated by venues that can get favorable reviews written by friends, family, or even by paid journalists.
How deceptive is all of this?
Last year, a writer in the UK created a fake restaurant and was able to get it ranked number one on TripAdvisor in London, one of the top dining destinations in the world. The writer said:
"A restaurant that doesn't exist is currently the highest ranked in one of the world's biggest cities, on perhaps the internet's most trusted reviews site."
It is this type of disinformation that makes it impossible for travelers to find the information they need. However, there is a solution, and the folks at Cool Cousin have developed it.
Cool Cousin
Cool Cousin is a VC-backed startup founded to revolutionize the way people travel. Since launching in June 2016, over half a million travelers have used Cool Cousin to explore over 65 cities, with trusted city guides curated by roughly 1,000 locals—aka Cousins. It's like having a personal concierge in your pocket without the high cost.
Using this service, travelers can search through a list of Cousins in over 65 destinations, and find those who are the right fit for them. Each Cousin has a clear guide to their city with their favorite neighborhood spots and local businesses. Travelers searching for something specific, like cheap tickets to a football match or a nearby bar hosting a cool local band, can also reach out to their Cousins directly for personal on-demand assistance.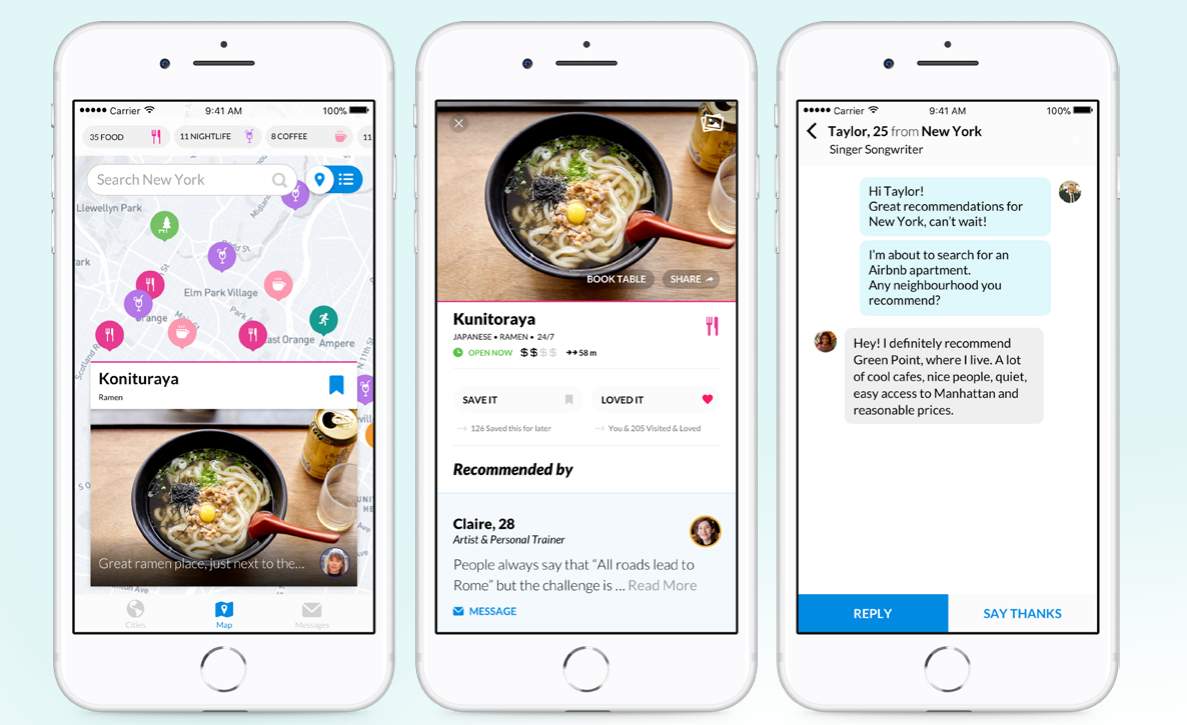 CUZ Cryptocurrency
To facilitate the Cool Cousin ecosystem, Cool Cousin is launching its cryptocurrency CUZ. CUZ is a decentralized ecosystem that uses smart contracts to guarantee the direct and secure exchange of knowledge and services between travelers and locals around the world. In this ecosystem, Cool Cousin is granting travelers easy access to personalized time-and-money-saving services and information suited to their taste, while giving locals the opportunity to use their unique knowledge as a source of income. CUZ will incentivize Cousins to create content and offer services through coin exchange while allowing all members of the community to benefit from future growth.
CUZ is a pure cryptocurrency of fixed supply. It is fractionally divisible and long-term non-inflationary. Only a small portion of the token amount will, however, become liquid soon, as part of the CUZ supply is reserved for the Community Pool – a reservoir of CUZ that rewards actions within the ecosystem. Like other cryptocurrencies, units of CUZ will trade on cryptocurrency exchanges.
Cool Cousin Ecosystem
The Cool Cousin ecosystem is comprised of two entities that are interdependent and tactically separated: The Company and The Community. The Company is responsible for technological and business development that sustain and grow the Community, while the Community creates and oversees content, services, quality assurance, dispute settlements, etc. The fees received from transactions will be divided between the two, where Community funds will be distributed through a Rewards Engine, to incentivize contributors to improve the ecosystem.
Cousins can earn tokens for keeping their guides up-to-date, for editing their profiles, answering travelers' questions, for promoting Cool Cousin, content creation, answering user questions, onboarding users and Cousins and more. Eventually, Cousins will also earn tokens for platform governance actions such as dispute resolution, content validation, approval of new Cousins, etc. Cousins who wish to expand their services can function as travel agents, offering tailored services to travelers in exchange for tokens.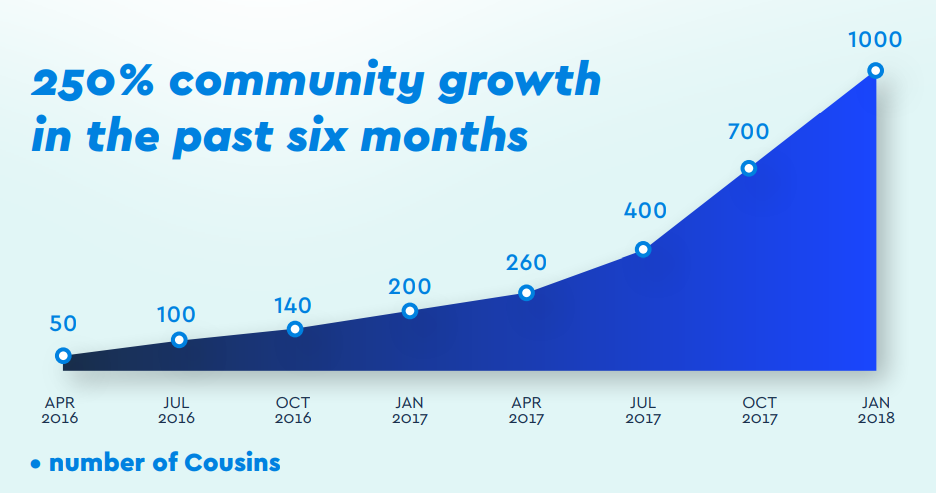 Travelers can get free information from Cousins on the Cool Cousin platform, or buy tokens to purchase extra layers of info and services. They can also earn tokens for different levels of implicit and explicit engagement, and become contributors.
Users can become contributors who earn CUZ tokens for actions that add value to the platform. Examples include thanking their Cousins and signing in to a spot, to contributing to the growth of the community by taking photographs for spots, flagging inaccuracies, onboarding new Cousins, changing bad photos, reviewing recommendations and promoting Cool Cousin on other platforms, such as social media.
Users who have made enough content contributions that have been accepted by the Community can earn the status of Editor. Editors will validate Contributors' content corrections in exchange for CUZ tokens.
The Company and the Community
Voting power on the Board will be divided between the Company and the Community, with the former given 35% and the latter 65% of the capacity. Select Cousins—20% of the most active Cousins worldwide who have been live on Cool Cousin for at least 6 months, have been highly responsive to users and have updated their map at least 3 times—will be able to apply to join the Board of Representatives alongside members of the Company, in order to decide on matters of community standards, conflict resolution, sponsored materials, and Rewards Engine policies.
The Community Pool animates Cool Cousin's internal ecosystem. Just like miners on the Ethereum Blockchain receive a fee for maintaining the network, Community members get a fee for improving the content and supporting service and community standards. The Community Pool is filled with commissions from every transaction in the system. The Reward Engine —a series of smart contracts—will distribute the tokens from the Community Pool to those Community members who contribute to the ecosystem.
The CUZ token supply will be limited to 300,000,000 million units. At first, the company will allocate 21% of its initial token allocation to the Community Pool, that will be distributed gradually over a period of three years. As transaction volume within the community grows, the income from the transaction fees also grows and refills the pool. This is intended to bootstrap the process before the transactions in the system are enough to sustain the Community Pool with fees, and to remove user barriers.
As a liquid and transferrable cryptocurrency, CUZ will allow content creators to grow with Cool Cousin and make a living using their unique knowledge and skills. While traditional online platforms based on user-generated content shut their creators from the company's revenue, a blockchain-based Cool Cousin treats its community members differently. Every transaction fee will be distributed between the Company and the Community. CUZ tokens allocated to the Community will give its members a sense of ownership of the value they help create.
On the Cool Cousin platform, smart contracts will establish the rules: define the division of power between The Company and The Community, allow The Community to set its standards and accepts members, creating checks and balances to ensure commercial interests don't taint the content. CUZ will be built on the Ethereum blockchain and comply with the ERC20 standard.
ICO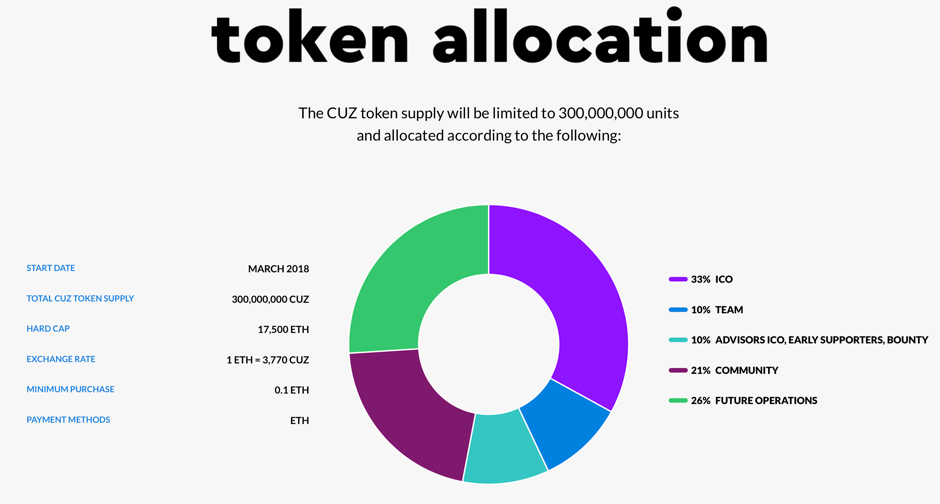 90% of the Hard Cap has already been raised in the pre-sale. The crowd sale starts in May, and this is the last chance to get in on this groundbreaking opportunity. In just the last six months, the Cool Cousin app has seen 250% user growth. We expect this growth to continue and will boost CUZ adoption as more users continue to join the platform. For more information, check out the Cool Cousin website, Twitter, and Telegram.
Disclaimer: This article should not be taken as, and is not intended to provide, investment advice. Global Coin Report and/or its affiliates, employees, writers, and subcontractors are cryptocurrency investors and from time to time may or may not have holdings in some of the coins or tokens they cover. Please conduct your own thorough research before investing in any cryptocurrency and read our full disclaimer.
Image courtesy of Rosanetur via Flickr
Property Loans for Foreigners in Singapore That You Must Know About
Intending to invest in a residential or commercial property in Singapore?  
When it comes to foreigners applying for a loan in Singapore, things can be pretty hard regardless of the reason whether you need the property for personal or business purposes.  
In Singapore, buying a property is challenging, whether you are a foreigner or a native, and sometimes applying for a loan is the only way for you to afford it.  
HOW MUCH CAN YOU BORROW FOR A PROPERTY LOAN IN SINGAPORE? 
As for the Foreigner Loans, in Singapore, there is an exact amount of money you can borrow to finance the purchase of a property.  
In this sense, Singapore has the Loan to Value Ratio (LTV).  
The LTV ratio is what determines the exact amount of money you can borrow for a property loan, which changes depending on where you try to obtain the loan:  
If you are applying for a bank loan, you can borrow a maximum of 75% of the value of the property you want to purchase. That means if you are looking for a property that costs $500.000, the maximum amount of money a bank lender can give you like a loan in Singapore is going to be $375.000. 
CoinField Launches Sologenic Initial Exchange Offering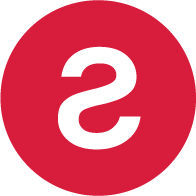 CoinField has started its Sologenic IEO, which is the first project to utilize the XRP Ledger for tokenizing stocks and ETFs. The sale will last for one week and will officially end on February 25, 2020, before SOLO trading begins on the platform.  Sologenic's native token SOLO is being offered at 0.25 USDT during the IEO.   
Earlier this month, Sologenic released the very first decentralized wallet app for SOLO, XRP, and tokenized assets to support the Sologenic ecosystem. The app is available for mobile and desktop via the Apple Store and Google Play.  The desktop version is available for Windows and Mac.
"By connecting the traditional financial markets with crypto, Sologenic will bring a significant volume to the crypto markets. The role of the Sologenic ecosystem is to facilitate the trading of a wide range of asset classes such as stocks, ETFs, and precious metals using blockchain technology. Sologenic is an ecosystem where users can tokenize, trade, and spend these digital assets using SOLO cards in real-time. The ultimate goal is to make Sologenic as decentralized as possible, where CoinField's role will be only limited…
Many of the Top Sports Betting Websites for 2020 Can Be Found On Boomtown's Best Betting Page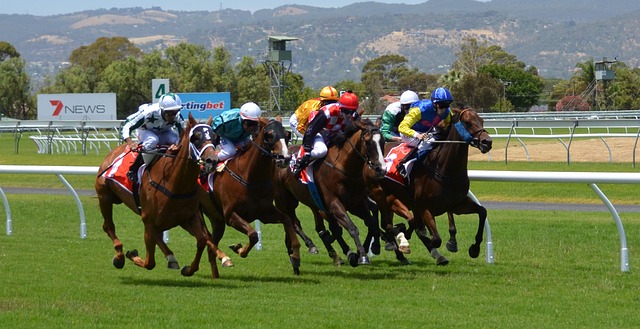 Sports betting is one of the widely known types of online gambling. With a large number of sports fans around the world, this type of gambling is one of the most sought after. The problem usually comes from when gamblers try to find the best sites out of the many available ones. Many new sports betting sites come up daily, thus making the selection process even harder. One of the best places to find top betting websites for sports is Boomtown Bingo. This platform doesn't just give users the best online casino games websites, but they also cover sports betting. As such, boomtown bingo remains a one-stop-shop for everyone who needs the best and the latest online gambling and gaming sites for all types of devices.
Performance
The performance of any website is critical. Users need to find their way around the site easily, and that can be made possible with the site structure and arrangement. Loading time is also essential. A website that always hangs thus pushing the user to refresh every time is no good. These are some of the factors that Boomtown Bingo looks into when selecting the best sites for its users. You can be sure that the new sports betting websites listed on Boomtown's platform have faster loading time, can be used easily by everyone,…