Cool Cousin: A Blockchain Solution For The Travel Industry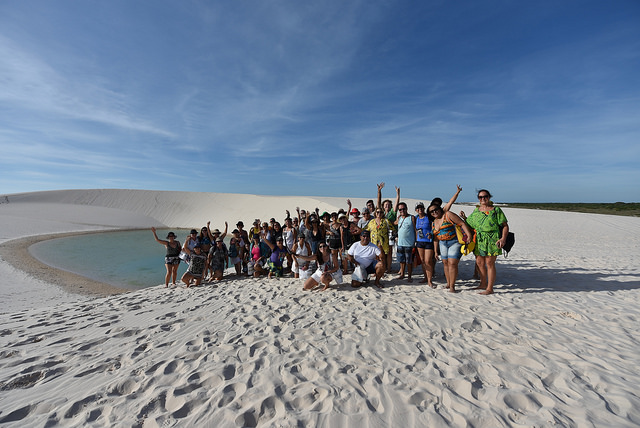 One space that is in desperate need of disruption is the travel industry. We are all inundated with different opinions and rankings concerning hotels, restaurants, attractions, etc.
Most of us turn to TripAdvisor. The problem with TripAdvisor is that the rankings are typically manipulated by venues that can get favorable reviews written by friends, family, or even by paid journalists.
How deceptive is all of this?
Last year, a writer in the UK created a fake restaurant and was able to get it ranked number one on TripAdvisor in London, one of the top dining destinations in the world. The writer said:
"A restaurant that doesn't exist is currently the highest ranked in one of the world's biggest cities, on perhaps the internet's most trusted reviews site."
It is this type of disinformation that makes it impossible for travelers to find the information they need. However, there is a solution, and the folks at Cool Cousin have developed it.
Cool Cousin
Cool Cousin is a VC-backed startup founded to revolutionize the way people travel. Since launching in June 2016, over half a million travelers have used Cool Cousin to explore over 65 cities, with trusted city guides curated by roughly 1,000 locals—aka Cousins. It's like having a personal concierge in your pocket without the high cost.
Using this service, travelers can search through a list of Cousins in over 65 destinations, and find those who are the right fit for them. Each Cousin has a clear guide to their city with their favorite neighborhood spots and local businesses. Travelers searching for something specific, like cheap tickets to a football match or a nearby bar hosting a cool local band, can also reach out to their Cousins directly for personal on-demand assistance.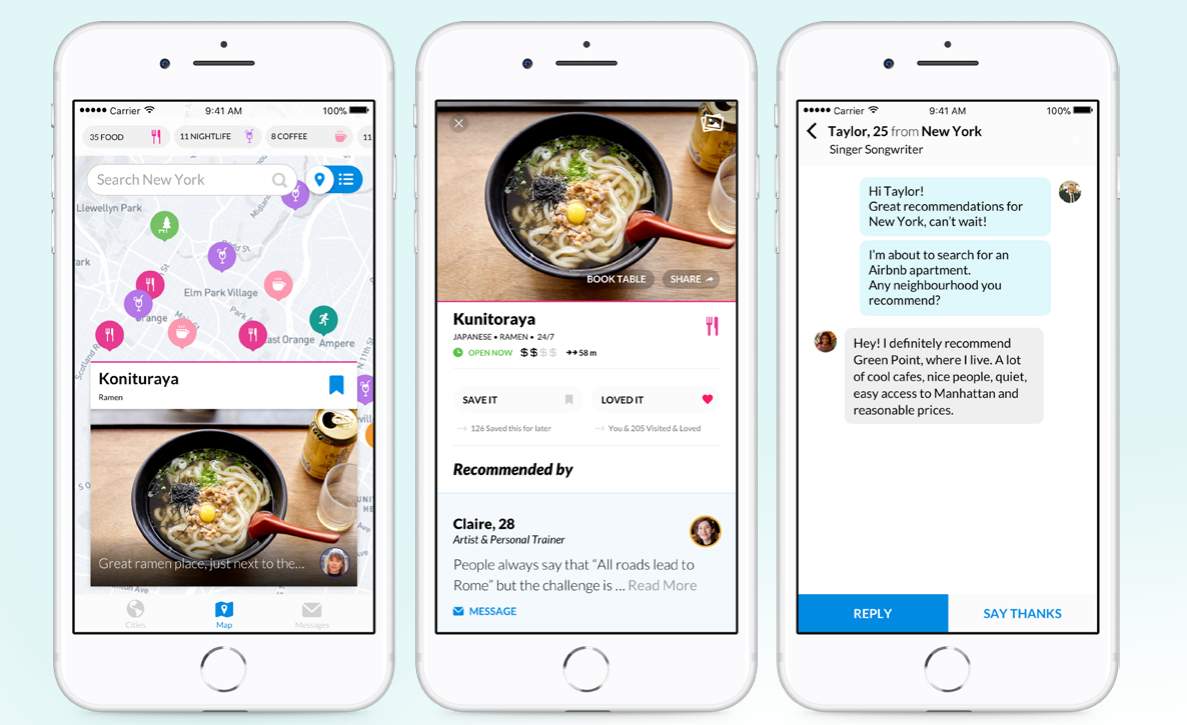 CUZ Cryptocurrency
To facilitate the Cool Cousin ecosystem, Cool Cousin is launching its cryptocurrency CUZ. CUZ is a decentralized ecosystem that uses smart contracts to guarantee the direct and secure exchange of knowledge and services between travelers and locals around the world. In this ecosystem, Cool Cousin is granting travelers easy access to personalized time-and-money-saving services and information suited to their taste, while giving locals the opportunity to use their unique knowledge as a source of income. CUZ will incentivize Cousins to create content and offer services through coin exchange while allowing all members of the community to benefit from future growth.
CUZ is a pure cryptocurrency of fixed supply. It is fractionally divisible and long-term non-inflationary. Only a small portion of the token amount will, however, become liquid soon, as part of the CUZ supply is reserved for the Community Pool – a reservoir of CUZ that rewards actions within the ecosystem. Like other cryptocurrencies, units of CUZ will trade on cryptocurrency exchanges.
Cool Cousin Ecosystem
The Cool Cousin ecosystem is comprised of two entities that are interdependent and tactically separated: The Company and The Community. The Company is responsible for technological and business development that sustain and grow the Community, while the Community creates and oversees content, services, quality assurance, dispute settlements, etc. The fees received from transactions will be divided between the two, where Community funds will be distributed through a Rewards Engine, to incentivize contributors to improve the ecosystem.
Cousins can earn tokens for keeping their guides up-to-date, for editing their profiles, answering travelers' questions, for promoting Cool Cousin, content creation, answering user questions, onboarding users and Cousins and more. Eventually, Cousins will also earn tokens for platform governance actions such as dispute resolution, content validation, approval of new Cousins, etc. Cousins who wish to expand their services can function as travel agents, offering tailored services to travelers in exchange for tokens.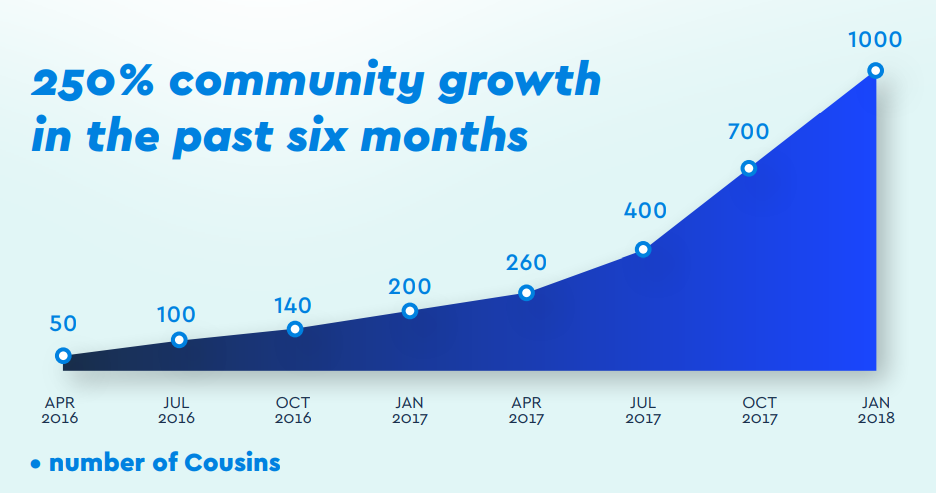 Travelers can get free information from Cousins on the Cool Cousin platform, or buy tokens to purchase extra layers of info and services. They can also earn tokens for different levels of implicit and explicit engagement, and become contributors.
Users can become contributors who earn CUZ tokens for actions that add value to the platform. Examples include thanking their Cousins and signing in to a spot, to contributing to the growth of the community by taking photographs for spots, flagging inaccuracies, onboarding new Cousins, changing bad photos, reviewing recommendations and promoting Cool Cousin on other platforms, such as social media.
Users who have made enough content contributions that have been accepted by the Community can earn the status of Editor. Editors will validate Contributors' content corrections in exchange for CUZ tokens.
The Company and the Community
Voting power on the Board will be divided between the Company and the Community, with the former given 35% and the latter 65% of the capacity. Select Cousins—20% of the most active Cousins worldwide who have been live on Cool Cousin for at least 6 months, have been highly responsive to users and have updated their map at least 3 times—will be able to apply to join the Board of Representatives alongside members of the Company, in order to decide on matters of community standards, conflict resolution, sponsored materials, and Rewards Engine policies.
The Community Pool animates Cool Cousin's internal ecosystem. Just like miners on the Ethereum Blockchain receive a fee for maintaining the network, Community members get a fee for improving the content and supporting service and community standards. The Community Pool is filled with commissions from every transaction in the system. The Reward Engine —a series of smart contracts—will distribute the tokens from the Community Pool to those Community members who contribute to the ecosystem.
The CUZ token supply will be limited to 300,000,000 million units. At first, the company will allocate 21% of its initial token allocation to the Community Pool, that will be distributed gradually over a period of three years. As transaction volume within the community grows, the income from the transaction fees also grows and refills the pool. This is intended to bootstrap the process before the transactions in the system are enough to sustain the Community Pool with fees, and to remove user barriers.
As a liquid and transferrable cryptocurrency, CUZ will allow content creators to grow with Cool Cousin and make a living using their unique knowledge and skills. While traditional online platforms based on user-generated content shut their creators from the company's revenue, a blockchain-based Cool Cousin treats its community members differently. Every transaction fee will be distributed between the Company and the Community. CUZ tokens allocated to the Community will give its members a sense of ownership of the value they help create.
On the Cool Cousin platform, smart contracts will establish the rules: define the division of power between The Company and The Community, allow The Community to set its standards and accepts members, creating checks and balances to ensure commercial interests don't taint the content. CUZ will be built on the Ethereum blockchain and comply with the ERC20 standard.
ICO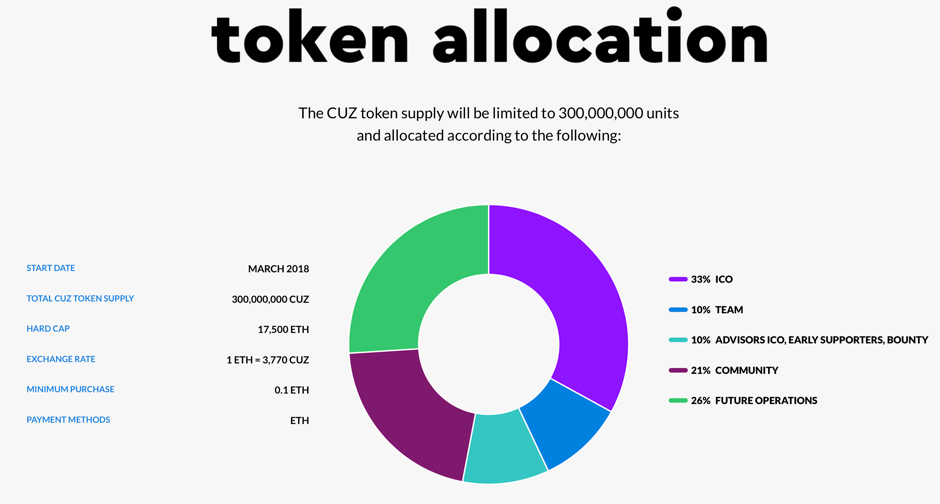 90% of the Hard Cap has already been raised in the pre-sale. The crowd sale starts in May, and this is the last chance to get in on this groundbreaking opportunity. In just the last six months, the Cool Cousin app has seen 250% user growth. We expect this growth to continue and will boost CUZ adoption as more users continue to join the platform. For more information, check out the Cool Cousin website, Twitter, and Telegram.
Disclaimer: This article should not be taken as, and is not intended to provide, investment advice. Global Coin Report and/or its affiliates, employees, writers, and subcontractors are cryptocurrency investors and from time to time may or may not have holdings in some of the coins or tokens they cover. Please conduct your own thorough research before investing in any cryptocurrency and read our full disclaimer.
Image courtesy of Rosanetur via Flickr
How Cryptocurrencies Will Change Online Gambling in the Future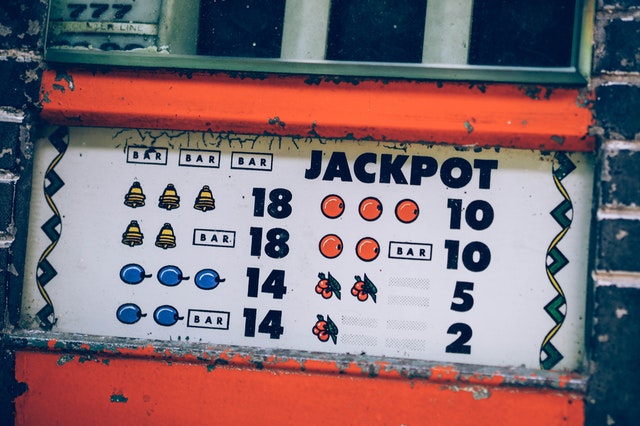 Anyone who has followed online gambling since the beginning can tell you that things don't stay the same for long. One of the reasons for this is that technology improves at such a ridiculously fast pace, and innovators in this industry are able to match up with those technological changes pretty quickly.
An innovation in technology that the Internet gambling industry has really learned from is cryptocurrency, with bitcoin in particular leading the way. We've seen it emerge as an alternative banking method, but it's going to change the industry as a whole in ways that people can't quite understand yet.
A Post-Legality Era
Something that has eluded online gambling since its inception is the idea of a global governing body. As it stands right now, each individual country (and smaller units of jurisdiction) have their own governing bodies that oversee in the industry. A lot of these laws are tied to banking laws, and that's where the legality of playing in bitcoin casinos becomes such an interesting topic.
In the present, we're seeing country-based regulatory bodies from places like Malta, Gibraltar and the United Kingdom start to work together and recognize each other's licenses more and more. That's taking serious steps towards having a global governing entity, and once that happens, the role of bitcoin is going to be even larger than it is now because it'll…
VOLUM (VLM) Announces Commencement of Token Generation Event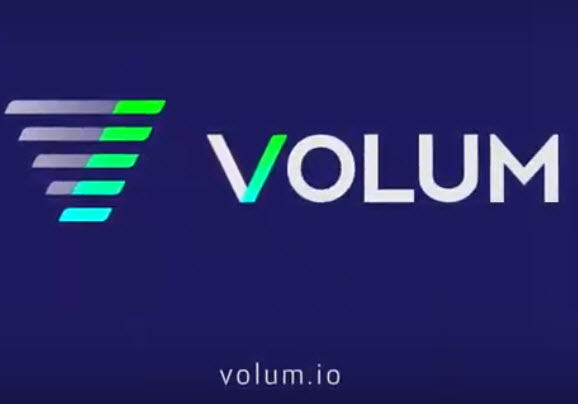 ESTONIA, May 4, 2019 – VOLUM (the "Company"), a multi-dimensional blockchain technology holding company, is thrilled to announce the commencement of the Volum (VLM) Token Generation Event ("TGE") beginning on Saturday, May 4. The VLM utility token is the native cryptocurrency powering the VOLUM supply chain and logistics management platform.
Driven by algorithmically intelligent software tailored to logistics and supply chain management, along with Internet-of-Things ("IoT") integrated functionality, and a backbone of hybrid public and consortium blockchain architecture, the platform is organized around the Volum (VLM) token. The VOLUM TGE will be managed by deploying ERC20 tokens on Ethereum Mainnet to maximize future access to cryptocurrency exchanges.
The VOLUM platform operates as a comprehensive control center for supply chain and logistics management operations. Companies who use this platform will be able to carry out a wide range of blockchain transactions including: Payments, Rewards, Purchase Orders, Legal Contracts, Regulatory Compliance, Taxation, Shipment Management, Letters of Origin, Customs Documents, Inputs/Outputs and Inventory Ordering, Delivery/Parcel Tracking, IoT Monitoring and Reporting, Big Data Analytics, and Inputs and End-Product Tracking/Traceability.
"The total addressable market for a blockchain-based supply chain solution is nearly $54 trillion globally, with the majority of the world's workers playing some part of this equation" noted Arnaldo A. Detrés, CEO of Bengala Technologies, LLC, the principle blockchain developer working to build the VOLUM platform. "However, blockchain solutions have been unable to…
How to Secure Yourself in Relation to Bitcoin: Top VPN Services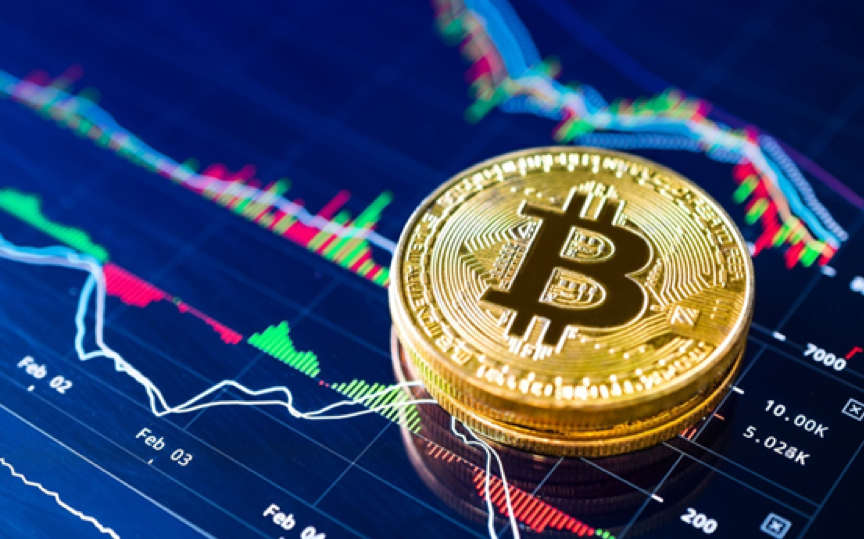 Nowadays, more frequently people opt to use cryptocurrency such as Bitcoin while dealing with financial transactions for its convenience, so its increasing prevalence isn't round-of-the-mill phenomenon but still, its users need to create fully protected cooltechzone to secure their data.
Recently, a great abundance of VPNs have started to accept it as a way of payment and it definitely makes sense: one buys VPN to retain anonymity on the Web, so why not to use the privacy-focused payment method? Paying for a VPN service with Bitcoins or any other cryptocurrency secures personal data from curious eyes leaving no traces.
What is a VPN?
Virtual Private Network (VPN) is generally presented by the group of linked to each other computers via the Internet. VPN boosts protection and provides a high level of anonymity to all types of Internet connections.
Security
While the connection to the ordinary Wi-Fi networks, a user usually gets access to the Internet directly, thus he becomes vulnerable to the hackers and the malware attempting to steal his personal data. On the other hand, applying VPN one transmits and gets data in encrypted form which makes it protected.
Anonymity
Generally, isn't hard to trace an Ip-address of any user and to identify his location with sufficient accuracy. With the help of VPN, the attacker will only get the address of the removed computer. Undoubtedly, the safeguard…