Remme: Protects against cyberattacks and eliminates the need for passwords
Passwords, passwords, everywhere. And, who doesn't hate trying to remember them all?
Yes, we are all in the same boat. We need passwords to protect our computers, our banking, the countless websites that we use, our social media and smartphones, the list goes on and on.
While, in the ever-growing online world, businesses are spending astronomical amounts of money trying to safeguard themselves; which, of course, includes their own information and that of the people and entities they deal with.
"But, why then, are there so many data breaches?" I hear you ask. Good question!
In fact, Forbes reports that due to "the rapid digitization of consumers' lives and enterprise records", data breaches are busily skyrocketing. For the 4-year period from 2015 to 2019, the global cost of such breaches are likely to almost quadruple and is forecasted to reach $2.1 trillion, Forbes writes.
Please continue reading to see why our online existence is so vulnerable. Also, how Remme has stepped in to protect us from cyber-attacks, by eliminating passwords & implementing bulletproof user-authentication.
And, how you can participate in the Remme solution by means of the REM Token. 
Traditional data security is outdated and vulnerable
Statistics show that there are more than 4.1 billion Internet users on the planet. And, 200 million new users are added every year. Industry forecasts further show that there will be 20 billion Internet of Things (IoT) devices in use by the end of this year.
The statistics are certainly mind-boggling and a true testament to the unprecedented technological advancement & growth that the world is experiencing in this, our Digital Age.
But, of major concern is that, even while the digital world is expanding at a rate never seen before, we are still relying on the security of yesteryear to protect our data and activities on the Web.
While, in stark contrast with that, cybercriminals are getting more sophisticated, almost by the minute. And, for them, stealing data from users has become easier than ever before.
The use of passwords is still the common way of regulating our way around cyberspace today. And, that poses multiple, serious risks to data security.
Firstly, cybercrime is a very lucrative business for online criminals and, as we saw earlier, averaged 100% annual growth during recent years, representing trillions of dollars.
Although online criminals have devised countless, ingenious ways to obtain our data and to profit from it, their activities rely ultimately on obtaining our passwords; or, on cyber-breaking into networked domains and stealing ("hacking") their data.
As far as passwords are concerned, once a hacker has obtained it, then the criminal has full access to the victim's data, including entry to resources such as money or other assets. Therefore, because we are all fallible human beings, they continuously look for any weakness to exploit, which can cost us dearly.
Examples are, we choose simple passwords so that we can remember them easily; we use the same passwords everywhere to make life simpler; or, we write them down & lose them; we also leave our login data on public or low-security networks and even share it willingly, or get tricked into doing so, in some cases.
Yes, of course there are ways that we're trying to improve on our vulnerabilities, such as by using one time passwords (OTPs), online password confirmation services and password manager services, most of which ultimately require a master password anyways, bringing us straight back to the original problem of being vulnerable & exploitable.
The crux of the matter remains, we can try as much as we like to stay ahead of online criminals and make it harder for them; but, as the statistics prove, we are on the losing end. As long as there is a password involved in any way or form, the hackers will do their utmost to crack the system to get hold of it.
And, judging by the statistics, they are clearly succeeding in doing so. Cybercriminals utilize the latest technologies to steal our information; and, with the continuous rise of sophisticated tech tools, such as quantum computing on the horizon, to name but one example, their capability for engineering data breaches is increasing exponentially.
Which, brings us to the second, major weakness of traditional data security architecture, i.e. even in our fast-globalizing and decentralizing world, we are still relying extensively on centralized systems & authorities to protect our data.
And, even where advanced security protocols are employed, such as data encryption by means of a centralized Public Key Infrastructure (PKI) system, the core reliance is still on digital certificates, which require centralized authorities of trust to function optimally.
Such stakeholders include digital certification authorities, registration authorities, and validation authorities. In itself, the need for multiple, trusted stakeholders in the system poses several challenges, such as the incompatibility of the certificates with certain networks and applications; or, even collusion between security vendors resulting in product lockouts or high costs to participate in their offerings.
But, even if we looked past all of that, the fact remains, if services are centralized, then it creates a single point for possible failure. Which, can leave entire networks vulnerable and paralyzed when successfully breached.
Because, for cybercriminals, it makes for much lighter work to focus on centralized vulnerabilities, until they have succeeded to exploit it for a massive payday.
And, of course, cybercriminals are not always just looking particularly for personal financial gain. In a world of increasing terror and wider criminality, the unauthorized access to and the control of global networks by ill-meaning parties can have catastrophic consequences for the entire planet.
Critical infrastructure, such as nuclear facilities & power stations can be exploited, or even used for cyber warfare purposes. Sensitive, medical data & tech networks can be compromised, thereby endangering the health of countless people.
Also, financial systems and cryptocurrency exchanges can be paralyzed. And, applications that rely on the Internet of Things, such as self-driving commuter buses or air taxis, can be manipulated for destructive purposes.
It is clear that, in the ever-globalizing, digital world where our reliance on integrated data networks is multiplying exponentially, the use of old-school security architectures, such as passwords and centralized control domains, has become highly inadequate.
Which, leaves us vulnerable in a major way and also rapidly diminishes our resolve against cyber criminality.
The Remme solution is decentralized and makes passwords obsolete
Remme's technology makes passwords obsolete, thus eliminating the human factor from the security, authentication process.
Remme combines several data security tools, protocols, and applications into one, holistic, bulletproof, user-authentication solution to protect users, employees and company data from cyber attacks.
Its high-end data security system comprises of distributed Public Key Infrastructure (PKI) management technology, built on top of the X.509 certificate standard, which employs SSL/TLS to protect the entire channel from an attack.
While, two-factor authentication contributes as an additional layer of security, ensuring that only the owner of the account can access it, even if the private SSL/TLS certificate key has been compromised. Therefore, there is no single point of failure in the Remme solution, which is far superior when compared to the vulnerability of traditional systems.
Additionally, to eliminate the classic security problems associated with centralized systems, Remme leverages blockchain technology across its decentralized ecosystem; which, further iron-clads its security solution and Remme's resolve against data breaches.
The Remme solution offers multiple benefits over the traditional, vulnerable systems that are currently in use around the globe.
Remme's blockchain ecosystem offers the safest way to store information, as distributed databases are not vulnerable to breaches. On the blockchain, there is also no need for trusted authorities, thereby saving users' money and obviating the need for middlemen.
Furthermore, the Remme system can be used with a number of different blockchains and sidechains. Users can choose the most convenient combination for their company.
The Remme system also offers:
instant registration;
easy integration with your existing system by means of a dashboard;
a smooth user experience;
continued use of your favorite apps;
unlimited accounts for the same user;
IoT-readiness;
unsurpassed control over your online identity because your private encryption key never leaves your computer.
More information on the key features & benefits of Remme is available on its website and in the whitepaper.
Several, ideal Use Cases for the Remme solution is also discussed online.
REM Token & ICO
The REM token is the official currency of the Remme decentralized blockchain platform & ecosystem.
It gives users' access to full system functionality, such as PKI and decentralized applications (DApps).
REM token-holders will be able to use it in a variety of ways, such as certificate generation, revocation, node-creation, developing DApps and so forth.
More information on the Token Sale, its distribution, and use of the token sale proceeds is available online.
Management, Milestones & Roadmap
Remme is under the management of eight, skilled & experienced members, who are working together for success. Please meet Our Team online.
The journey of Remme started in 2015 and includes many milestones to date; also, exciting plans for the future. The Roadmap is available for viewing in the whitepaper.
Please also follow Remme's updates on the Blog. And, any questions? Don't hesitate to Chat with Remme online.
Conclusion
While the digital world is busy incorporating the largest part of our lives and advancing at a dizzying speed, so, unfortunately, is online criminality.
In fact, the alarming statistics of data breaches show that hackers are one step ahead of the rest us.
It is clear that the traditional, classic ways of protecting ourselves online, have become outdated and cannot be relied upon any longer.
In steps Remme with the perfect solution and not a moment too soon!
Its user-friendly, decentralized, blockchain ecosystem with cutting-edge applications and NO passwords, is sure to be a winner with all enterprises & institutions that are serious about protecting what is theirs in the cyber world.
Disclaimer: This article should not be taken as, and is not intended to provide, investment advice. Global Coin Report and/or its affiliates, employees, writers, and subcontractors are cryptocurrency investors and from time to time may or may not have holdings in some of the coins or tokens they cover. Please conduct your own thorough research before investing in any cryptocurrency and read our full disclaimer.
Image courtesy of Blogtrepreneur via Flickr
How Cryptocurrencies Will Change Online Gambling in the Future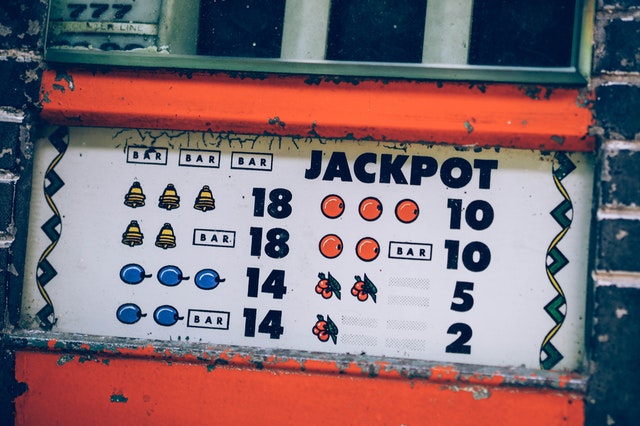 Anyone who has followed online gambling since the beginning can tell you that things don't stay the same for long. One of the reasons for this is that technology improves at such a ridiculously fast pace, and innovators in this industry are able to match up with those technological changes pretty quickly.
An innovation in technology that the Internet gambling industry has really learned from is cryptocurrency, with bitcoin in particular leading the way. We've seen it emerge as an alternative banking method, but it's going to change the industry as a whole in ways that people can't quite understand yet.
A Post-Legality Era
Something that has eluded online gambling since its inception is the idea of a global governing body. As it stands right now, each individual country (and smaller units of jurisdiction) have their own governing bodies that oversee in the industry. A lot of these laws are tied to banking laws, and that's where the legality of playing in bitcoin casinos becomes such an interesting topic.
In the present, we're seeing country-based regulatory bodies from places like Malta, Gibraltar and the United Kingdom start to work together and recognize each other's licenses more and more. That's taking serious steps towards having a global governing entity, and once that happens, the role of bitcoin is going to be even larger than it is now because it'll…
VOLUM (VLM) Announces Commencement of Token Generation Event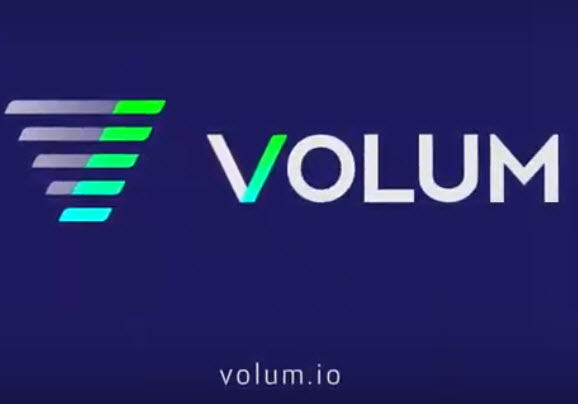 ESTONIA, May 4, 2019 – VOLUM (the "Company"), a multi-dimensional blockchain technology holding company, is thrilled to announce the commencement of the Volum (VLM) Token Generation Event ("TGE") beginning on Saturday, May 4. The VLM utility token is the native cryptocurrency powering the VOLUM supply chain and logistics management platform.
Driven by algorithmically intelligent software tailored to logistics and supply chain management, along with Internet-of-Things ("IoT") integrated functionality, and a backbone of hybrid public and consortium blockchain architecture, the platform is organized around the Volum (VLM) token. The VOLUM TGE will be managed by deploying ERC20 tokens on Ethereum Mainnet to maximize future access to cryptocurrency exchanges.
The VOLUM platform operates as a comprehensive control center for supply chain and logistics management operations. Companies who use this platform will be able to carry out a wide range of blockchain transactions including: Payments, Rewards, Purchase Orders, Legal Contracts, Regulatory Compliance, Taxation, Shipment Management, Letters of Origin, Customs Documents, Inputs/Outputs and Inventory Ordering, Delivery/Parcel Tracking, IoT Monitoring and Reporting, Big Data Analytics, and Inputs and End-Product Tracking/Traceability.
"The total addressable market for a blockchain-based supply chain solution is nearly $54 trillion globally, with the majority of the world's workers playing some part of this equation" noted Arnaldo A. Detrés, CEO of Bengala Technologies, LLC, the principle blockchain developer working to build the VOLUM platform. "However, blockchain solutions have been unable to…
How to Secure Yourself in Relation to Bitcoin: Top VPN Services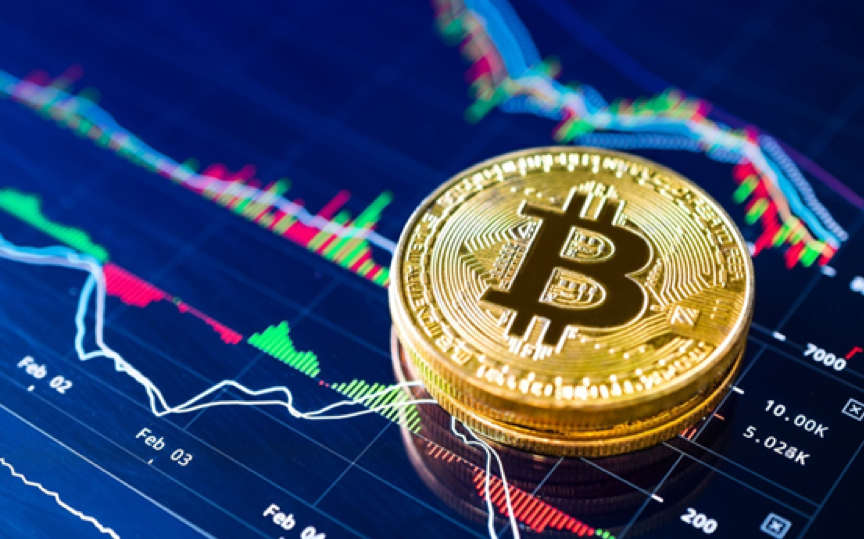 Nowadays, more frequently people opt to use cryptocurrency such as Bitcoin while dealing with financial transactions for its convenience, so its increasing prevalence isn't round-of-the-mill phenomenon but still, its users need to create fully protected cooltechzone to secure their data.
Recently, a great abundance of VPNs have started to accept it as a way of payment and it definitely makes sense: one buys VPN to retain anonymity on the Web, so why not to use the privacy-focused payment method? Paying for a VPN service with Bitcoins or any other cryptocurrency secures personal data from curious eyes leaving no traces.
What is a VPN?
Virtual Private Network (VPN) is generally presented by the group of linked to each other computers via the Internet. VPN boosts protection and provides a high level of anonymity to all types of Internet connections.
Security
While the connection to the ordinary Wi-Fi networks, a user usually gets access to the Internet directly, thus he becomes vulnerable to the hackers and the malware attempting to steal his personal data. On the other hand, applying VPN one transmits and gets data in encrypted form which makes it protected.
Anonymity
Generally, isn't hard to trace an Ip-address of any user and to identify his location with sufficient accuracy. With the help of VPN, the attacker will only get the address of the removed computer. Undoubtedly, the safeguard…