Crypto or Stock Trading: which one is for You?

If you're approaching the world of trading for the first time, you are probably still unsure about which branch is the right one for you. Or you might be familiar with the traditional stock market trading and feel like trying something new, as the former does not suit your needs.
We understand how daunting such a choice can be, with so many different elements to take into account, so we tried to help by listing the basic differences and some aspects of interest.
The stock exchange market is where it all began and is so much a part of the popular culture that its charms (and dangers) are depicted and celebrated even in works of fiction like books or movies.
On the other hand, the world of cryptocurrencies is not less charming: much younger than the stock trading, it has literally boomed in only a few years and is still enjoying an ongoing growth in success. Its potential will certainly attract your interest, as it has attracted the interest of thousands of traders out there.
Let's have a closer look at some of the main differences between trading on the traditional stock exchange or on the promising crypto world.
The first steps
The stock market is more traditional, and therefore still bound to "old-school" bureaucracy and paperwork. You might be already picturing yourself jumping into the action wolf-of-wall-street style, but, in reality, you'll first have to sit down and patiently fill in forms and papers.
Crypto trading, on the other hand, is much simpler and faster: you can start trading right away in fact!
Profit possibility
Making a profit on the stock market is more than possible, but it's a long-term effort and needs to be backed up by a large initial capital, excellent knowledge of the market and outstanding analysis skills.
The Cryptocurrency trading market is much more volatile, yes, but it is possible to start trading with a lot less capital. Bear in mind that we are talking about trading cryptocurrency, and not owning it: you won't actually have to buy value in any cryptocurrency but simply speculate on the movements in the market. With leverage products like CFD trading at City Index, your initial investment will not have to be huge but will still give you good exposure – and profits.
Round the clock
Stock markets generally have specific trading hours, which means that you'll be tied to those times and will only be able to make transactions when the market is open. The Crypto markets, on the other hand, are much more flexible and you'll basically be able to trade whenever you feel like.
Apart from the immediate availability and its obvious convenience, trading 24/7 also means that the transactions are constantly influenced by news and world events and this can be used to your advantage.
These are some of the main differences to consider before making a choice.
If you have a dynamic lifestyle, you will certainly prefer the flow of crypto trading, whereas if you're more into a traditional setup, we suggest you go for the traditional stock trading.
Disclaimer: This article should not be taken as, and is not intended to provide, investment advice. Global Coin Report and/or its affiliates, employees, writers, and subcontractors are cryptocurrency investors and from time to time may or may not have holdings in some of the coins or tokens they cover. Please conduct your own thorough research before investing in any cryptocurrency and read our full disclaimer.
Image courtesy of Pexels
Bitcoin about to drop to 4k, how will the market recover?
It's no secret that the cryptocurrency market (including Bitcoin) has been under a bearish run since last December 17th and it's been going down steadily over the previous eleven months. But nobody was ready for the way in which the bears hit the market this November 14th.
It was just insane. The market capitalization for crypto went to its lowest point in a very short time. Bitcoin, which is crypto's canary in a coal mine (so to speak) dropped below the 5k mark. It's trading at $4,443 as we write this article and is expected to hit the 4k mark if things keep going in the same direction.
Can the trend change? Is there any good news to report? Any reason to be hopeful? The answers are: yes, yes, and yes.
The trend can and will change. We know this because drops as dramatic as the current one have already happened four times over the last ten years. Every time the market has bounced back to reach previously unexpected (allegedly impossible) heights.
About good news to report. There's plenty. Blockchain projects like Ripple, Cardano, Stellar Lumens, Tron, and some others have reached impressive milestones this year. They are gaining adoption, becoming useful in the real world and securing strategic partnerships.
Also, even in the bearish climate, the crypto infrastructure has kept snowballing so you'll be hard pressed to find any place in the world in which you…
Kobe Bryant to Attend niTROn Summit 2019 Hosted by TRON as A Special Guest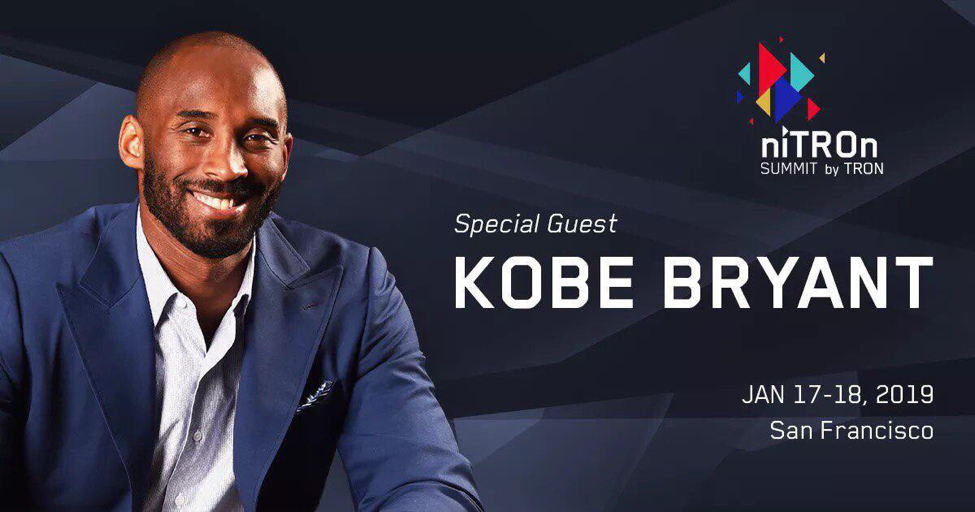 Event Hosted by Tron, niTROn Summit 2019, will take place at Yerba Buena Center for the Arts in San Francisco, USA, on January 17 – 18, 2019.
One of the foremost blockchain protocols in the industry that is committed to a vision of a truly decentralized internet; a platform that offers high-scalability, high-availability, and high-through-put, serving as the foundation for all decentralized applications in the TRON eco-system. The TRON protocol uses an innovative interface for smart contracts to improve compatibility with the Ethereum smart contract environment.
niTROn SUMMIT provides attendees with a platform for communication on a wide range of projects and allows practitioners, as well as KOLs from other industries to congregate and share blockchain solutions and innovations that will lead to groundbreaking technological advancements.
The summit will showcase TRON's projects with follow up insights from the members of the community. Kobe Bryant, former NBA superstar, will attend the summit as a special guest.
After having achieved greatest as a sports superstar, Kobe boasts several entrepreneurial successes in the business world. His career as a basketball player was marked by 1-time regular season MVP, 2-time Finals MVP, 5-time champion, 2-time scoring champion,  4-time All-Star Game MVP, 18-time All-Star, 1-time Slam Dunk Contest champion, 11-time All-NBA First Team selection, 2-time All-NBA Second Team selection, 2-time All-NBA Third Team selection, 9-time All-Defensive First Team selection, 3-time All-Defensive Second Team selection, 17-time Player of the Month, 32-time Player of the…
Stellar Lumens and XLM: All you need to know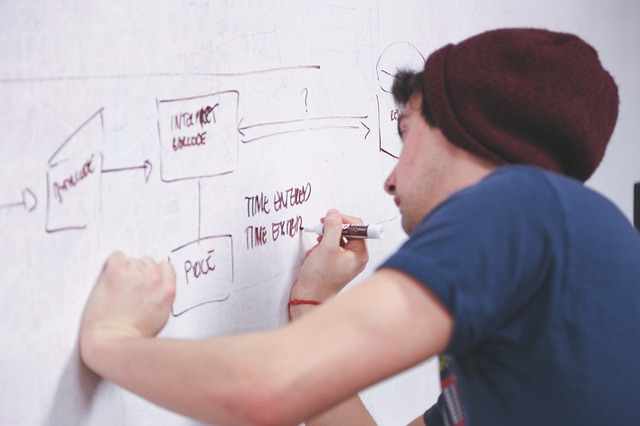 Stellar Lumens is a blockchain project that includes the XLM token. It's meant to connect banks, payments, and people. How? By making money transfers around the world quicker, safer, more efficient, available to people that are usually outside the banking system at a cost so low that it's almost free.
Millions of people are using Stellar already. It's considered to be the closest project to Ripple (hence, its main competitor). But Stellar has found more use cases than Ripple so far and a strategic alliance with IBM. Those two things will end up determining Stellar's success in the long run.
Stellar's leadership, staff, and the team have raised a few doubts in the past. This project was founded by Jed McCaleb who also founded Ripple and eDonkey. The network's governance and centralization could improve regarding transparency as well.
That being said, Stellar's adoption and development have grown exponentially in a short time. It's become one of the leaders regarding blockchain structure. And it's been in the crypto verse's spotlight for several reasons.
With all those successes, Stellar Lumens could do a better job when it comes to decentralized apps. In third-generation blockchain projects, smart contracts and dApps are crucial. This could allow competitors like Tron, Ripple or EOS to gain advantages over Stellar.
But Stellar's versatility is such that it might disrupt many different markets. As a payment tool, it can affect the virtual (and the real-world)…