Electroneum gets its first Euro/ETN pairing at Liquid by Quoine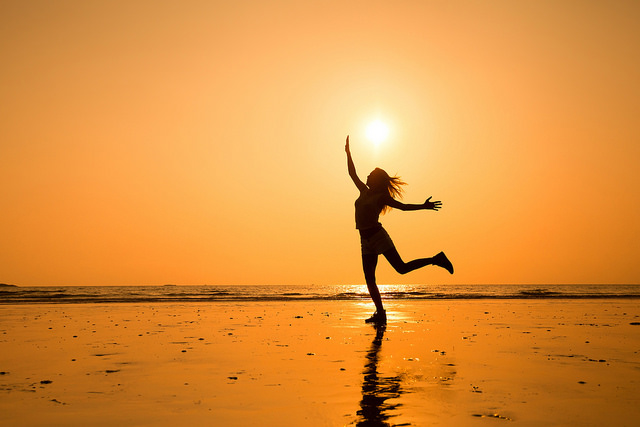 At the end of last month, Liquid spoke in favor of Electroneum as they said ETN is a the forefront of crypto adoption. The platform also announced that ETN/Euro pair would be available by November 5th (today). Now the day has come.
Quoine is a fintech company founded in 2014 by Mario Gómez-Lozada and Mike Kayamori. Both founders had extensive experience working for the traditional financial system, especially in Japan and the United States.
Mr. Kayamori worked for 22 years as investments and business manager, IT and venture capitals in Asia and the US for institutions as prestigious as SoftBank Group (where he was a Vice President), or Globespan Capital Partners at California. Mr. Gómez-Lozada was Chief Information and head of Fixed Income IT at Credit Suisse in Asia.
Their resumes are nothing to sneer at. And they both came together to start Quoine when they realized the disruptive power that cryptocurrencies and blockchain technology can have in the world at large, but especially for the traditional financial system.
Quoine is one of the world's leading fintech companies that provides next-generation services, exchange, trading, and other services that are powered by blockchain technology. They do this work based on the belief that all financial services will be shaped in the future by cryptocurrencies and blockchain technology. That will make financial services accessible to every person in the word.
Buy $ETN now on Liquid using fiat.@Electroneum makes payments easy. You can send and receive ETN from any smartphone in seconds. ETN is aiming to be a globally accepted mobile cryptocurrency.

ETN/EUR is now live on https://t.co/OR9DJySfgW. pic.twitter.com/VPPSyeZ4E5

— Liquid (@QuoineGlobal) November 5, 2018
This company is supported by a native token called QASH which is meant to make the platform very liquid. Another feature in Quoine is Liquid by Quoine which is a cutting-edge crypto platform that is exceedingly safe and, as the name should guarantee liquid. It allows you to buy/sell virtual assets using Ethereum, Bitcoin, and QASH, and now, Electroneum's ETN.
Electroneum is a blockchain project which privileges mobility and micropayments. It's a third generation blockchain that includes an asset called ETN which has been gathering momentum very well lately, while most of the market has been going down.
The emphasis on mobility is so strong that mining for new tokens is not done in computers but mobile phones and tablets. All you need to do is to install the mining app, run it in your phone and it will get you some ETN coins every day.
Liquid by Quoine is adopting ETN into their platform next Monday. Why is that important? It's the first exchange that will allow you to buy ETN tokens directly, by using a fiat currency (Euro, in this particular case). It's also important because of the credibility it brings to the token.
Every great work, every big accomplishment, has been brought into manifestation through holding to the vision. Liquid is by far one of the best exchanges in the world. Happy to see the progress and FIAT pairing with more to come… pic.twitter.com/du17T2qcF7

— M System (@msystem9) October 26, 2018
It's now going to be paired (at least at Liquid) with Bitcoin and Ethereum, which means that Quoine is the first fintech firm to think that ETN is worthy of playing with the big boys in town and is acting accordingly. Last, but not least, this development will create usefulness and demand for ETN which, in turn, will drive the price up which will be great news for all the enthusiasts that have installed the ETN mining app so far.
Long story short: starting today you can use those ETN tokens that have been accumulating in your cell phone since you installed the app. How can you use them? Well, you could use them to pay for goods and services in those businesses that support the ETN currency. But those are very few still. The new option that Liquid is giving you is to sell your ETNs for Euros and send them to your bank account.
It is a huge step forward for Electroneum (ETN) regarding mass adoption, and also for Liquid in terms of future vision and user base. Keep an eye for both projects. Try and install the Electroneum app; you have nothing to lose.
For real-time trade alerts and a daily breakdown of the crypto markets, sign up for Elite membership!
Disclaimer: This article should not be taken as, and is not intended to provide, investment advice. Global Coin Report and/or its affiliates, employees, writers, and subcontractors are cryptocurrency investors and from time to time may or may not have holdings in some of the coins or tokens they cover. Please conduct your own thorough research before investing in any cryptocurrency and read our full disclaimer.
Image courtesy of Flickr
Top 3 Cryptos to Serve as an Alternative to Bitcoin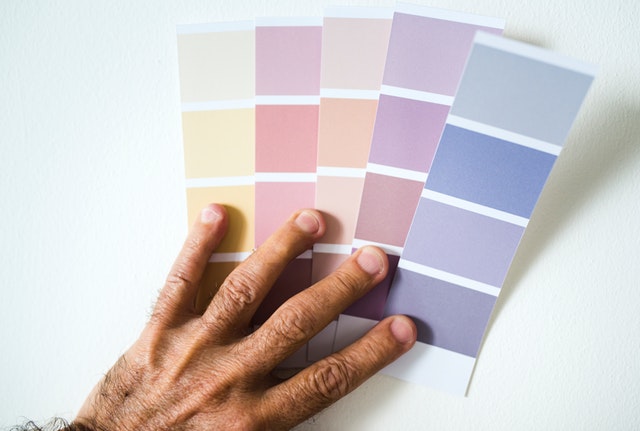 The crypto market continues to struggle on its way of reaching mass adoption, with most people focusing on Bitcoin. However, Bitcoin still has its fair share of problems, a few of which are quite challenging, with no guarantee that they will ever be fully solved.
While Bitcoin is, and has been the largest cryptocurrency from the moment it was created, there is no guarantee that it will remain at the number one spot forever. While this is mostly what skeptics tend to say, it is still a possibility that cannot be ignored. With that in mind, here are top 3 cryptos that might serve as an alternative to Bitcoin in the future, or maybe even now, considering how high its fees are, and how long its waiting periods tend to be.
1. XRP
XRP has become known as a 'remittance coin' due to its goal of providing better, faster, and cheaper international transactions. It was created by a company called Ripple Labs, and so far, it has been one of the best ways for sending money cross-border. It works in combination with Ripple's products such as xRapid, fueling it and allowing for near-instant transactions at low fees.
The company has decided to offer its products to banks around the world, and most of the financial institutions decided to accept the offer. This is their way of trying to…
Why HODLing XRP, BAT, and EOS is a Smart Idea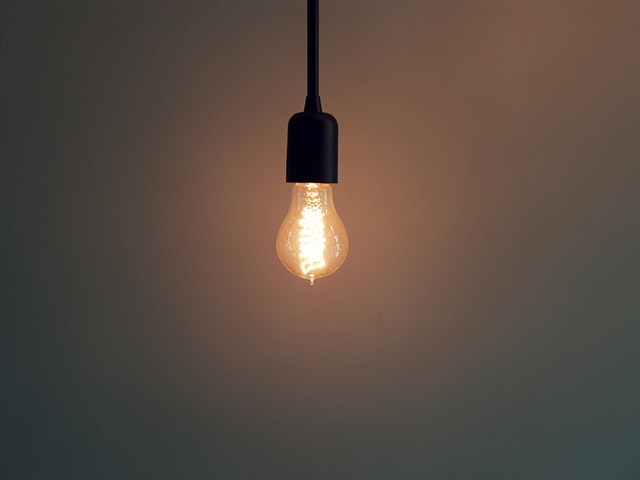 The crypto market continues to grow, even though the prices of its many coins were severely damaged during the so-called 'crypto winter' of 2018. Even so, the market has grown a lot, and it currently features over 2,100 digital currencies, all parts of their own projects, with a goal of making an impact and entering the mainstream.
Of course, it goes without saying that not a lot of these coins have real potential. Many of them came to be during the ICO craze of 2017 and early 2018 when investors were willing to buy just about any coin. As a result, new startups emerged, each offering its own cryptocurrency. Most of these coins are believed to be bad projects with no future, with only a matter of time before they are declared 'dead.'
However, there are several coins out there which are worthy of investing in, as well as HODLing on to them. Three such coins that we will focus on today are XRP, Basic Attention Token (BAT), and EOS.
XRP
Let's start with XRP. This is a coin created by a company called Ripple Labs. As a result, the coin has a strong connection to the company, which many have taken as proof that it is not a real cryptocurrency, that it is centralized, and that it will eventually fade away as a bad project.…
Why XRP is Worth Much Less than What Fans Expect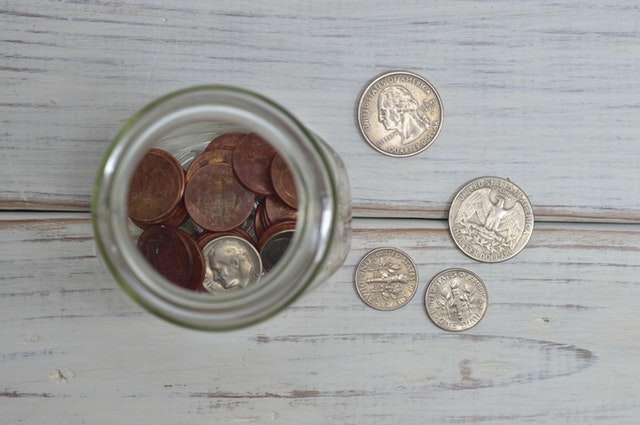 The crypto world is currently facing an uncertain situation as a result of XRP value. Many fans of the digital currency are arguing that the worth should be higher than what it now. A poll taken by Twitter this year showed that 80% of the participants want XRP to be higher than Ethereum. The participant preferred the digital currency to occupy the second largest position against what experts thought. Since XRP has not offered much to improve its reputation, the participant's reaction was surprising indeed.
From what we have seen so far, one question to ask is, why does the cryptocurrency have many supporters? The simple answer is that Ripple focuses on offering remittance services to its fans more than other digital currency. The company offers many products of which one known as xRapid a cross-border payment service impress many supporters.
Why Fans expect an increase in value
Weiss Ratings did not hide the fact that their agency is not supporting Ripple. However, they admitted that the global payment platforms which the cryptocurrency created are commendable. This commendation proves that Ripple has been impactful in that area of blockchain tech application. Also, the players in the community have seen these achievements as well. Therefore, it is not a surprise that they expect an improvement in the market cap and price of XRP
Many people have raised arguments…