The current Electroneum (ETN) price is irrelevant, here's why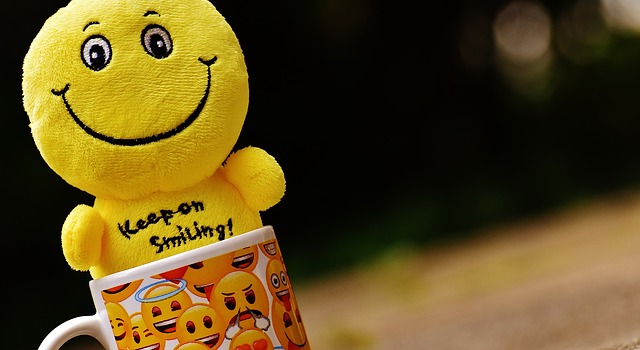 Electroneum's ETN coin is currently priced at less than a cent. That's right, $0.09859 at the press time. And we couldn't care less. No, really! You should like this project. When the token's price goes up we like the news, but when it goes down we're really not bothered at all. Why? Because price does not equate value.
If you read a lot of crypto news, then you've come across the term "technical analysis" which is a set of statistical tools that focus on an asset's price to calculate predictions about future price behavior at different time horizons. That is all about price. But even the greedy financial world understands that value is a different thing.
There is yet another branch of market forecasting called "fundamental analysis" in which price is irrelevant, and you go for value. In this context, the job is to find valuable things that are underpriced, buy them, and let the market correct itself. This is one of the ways in which Warren Buffet became one of the richest men in the world.
A famous example of this dichotomy was the situation in which Apple found itself a couple of decades ago. It was about to go down, and its stock price was plummeting. Apple was pretty close to disappear. This was caused by prices. But somebody realized that Apple had value, whatever the price was. It was Bill Gates.
Microsoft was the biggest software producer for Apple computers, and Mr. Gates realized he just couldn't afford to let all that business go. For him, Apple had a value equivalent to, very roughly, half of Microsoft business. So what did he do? He bought a lot of Apple stock, which was a very publicized move that gave the market back the confidence it had lost on Apple's value. Apple survived, and Bill Gates got even richer.
Electroneum is not Apple, of course. It's a fledgling project that is not in danger of disappearing, but the situation is analogic in that ETN is seriously underpriced because the market has not understood yet how valuable it is. If you don't know what Electroneum is or why it's worth something, keep reading, we'll tell you.
Electroneum came to life as a Monero fork but with a very heavy emphasis on mobility and micropayments. It aims to use its token, applications and platforms to provide financial services for everybody in the world who has a mobile phone. This has important implications.
A lot of people all over the planet own a mobile phone but have no bank account. So they have no access to the most basic financial services. The whole point in Electroneum (and in the fintech industry as a whole as well) is to serve the unbanked. It's a huge portion of the world's population
ETN, like any other crypto coin, can also serve as protection against a financial crisis (local or global). If your national fiat currency is under attack for whatever reason you could just put your savings in Electroneum (or XRP, or BTC, etc) and avoid the pain of seeing it lose value because of inflationary pressure.
Then there's the mobile mining feature. This token is not mined in computers or specialized hardware, but in cell phones. All you have to do is to install an app, and that's it. Your phone will mine for you a small amount of ETN tokens every day. This is just revolutionary. Your own simple smartphone will get you every day a free sample of money. And this is also great marketing because the ease of use and the free tokens will capture the interest of a lot of people that would otherwise pay no attention to crypto.
Another of the project's features is the payment system. It's quick, it's safe, it's almost free to use. So instead of using a remittance system such as Western Union, soon you could be using your Electroneum app to send money overseas.
Last but not least. All the aforementioned features will lead to mass adoption sooner or later. ETN will become very useful and that's when the price will go up, as it will be driven by real economic forces instead of speculation.
So don't disregard Electroneum just because it's cheap. Do you remember Bitcoin's initial price? It was $0.008. Install the app, mine a few tokens, get some free money. And, for now, don't worry about the price.
For real-time trade alerts and a daily breakdown of the crypto markets, sign up for Elite membership!
Disclaimer: This article should not be taken as, and is not intended to provide, investment advice. Global Coin Report and its affiliates, employees, writers, and subcontractors are cryptocurrency investors and from time to time may or may not have holdings in some of the coins or tokens they cover. Please conduct your own thorough research before investing in any cryptocurrency and read our full disclaimer.
Image Courtesy of Pixabay.
Is Ethereum Still Searching For Its Bottom?
The crypto space has mostly been seeing drops in value during the last 30 days, and it was clear that the bear market of 2018 still has enough energy to cause further damage in this year as well. Most coins occasionally felt a slight growth, although it was not big enough to spark a real rally and shake off the bears.
When it comes to Ethereum, the coin has been dropping continuously since January 10th. ETH experienced high volatility ever since it broke down a $180 support on November 14th, 2018. A small rally starting on December 15th started taking ETH back up, although the highest it managed to reach since then was $159.58 on January 6th, 2019. Since then, the coin's price entered another free fall, although it never dropped below $100 since then.
The coin seemingly found some stability in the final days of January, when it was trading at around $119, although another drop followed in the first days of February, and Ethereum nearly dropped to $100 on February 6th.
However, February 8th brought a new surge which affected the entire crypto market, bringing the coin's price back to $144.15, which is its price according to TradingView at the time of writing. The new surge exceeded 11% in the…
Last Week's Top 3 Most Significant Crypto Events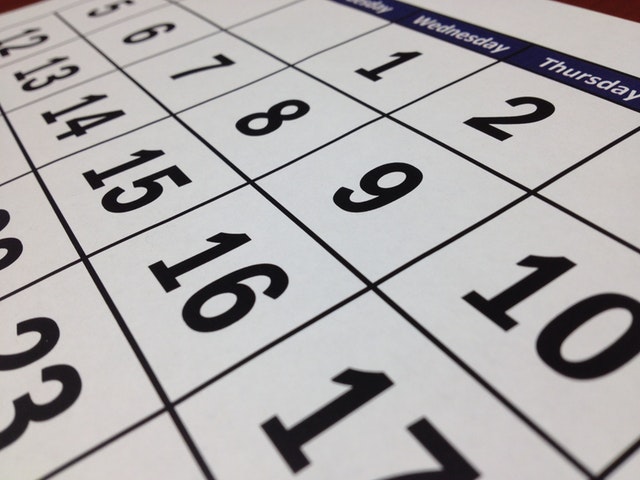 The crypto space never sleeps, and there is always something going on. Every day, there is some interesting event worth mentioning, some of which may even have significant consequences on the entire crypto space. With that in mind, here are the top three crypto events related to the crypto space that occurred in the previous week, and which may have impacted the world of digital currencies in one way or another.
1) A crypto Whale moves a large portion of XRP
Many have probably already heard the term "Crypto Whale," as it is quite common to find discussions mentioning them and their activities. The term is a name used for coin holders which tend to buy, sell, or move massive amounts of digital currencies. These are usually professional investors with large funding who can impact the crypto market in any way they please, and make the prices rise or fall depending on their calculated business decisions.
They are called Whales because of the large amounts they move, which usually have a pretty big impact on the market. And, since they are so influential, there are many in the crypto space that have made it their mission to follow the activities of known Whales, and base their business decisions regarding the Whales' movement.
One example is the Twitter account known as Whale Alert, which has around 50,000 followers. This…
TRON Ecosystem New Addition — CryptoDungeons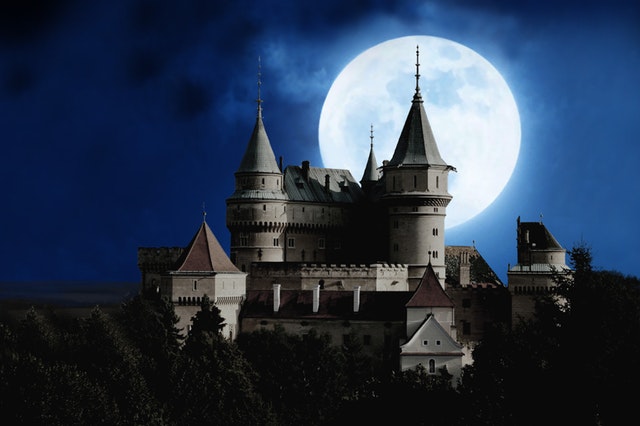 According to the recent Medium post published by TRON Arcade, a blockchain-based RPG called CryptoDungeons is to become the latest hit on the TRON blockchain.
Excited to announce our collaboration with @CryptoDungeons https://t.co/XdaJN23svi #blockchain #crypto #gaming pic.twitter.com/OVYY8lsdNK

— TRON Arcade (@TRONArcade) February 9, 2019
The announcement was published on February 8th, and it states that the CryptoDungeons TRON game is still in development. However, the team is preparing to announce a presale soon, meaning that the official launch is not far away.
About CryptoDungeons
CryptoDungeons was originally developed to be a part of Ethereum's network. However, the team has decided to bring it to TRON instead. Soon enough, the fans of the game will be able to experience its story, universe, and characters on TRON blockchain.
The game is centered around Heroes who can be bought and used for exploring dungeons, crafting various items, gathering food, and alike. The game also offers five races for players to choose from — Humans, Elves Dwarves, Orcs, and Angels. Additionally, there will also be four classes, including Warriors, Mages, Rogues, and Priests. Each class will have its own unique abilities, with the Warrior class being presented as an example. The abilities that this class features include Strike, Heavy Strike, Shield Wall, Shield Slam,…