Fasttoken to Become the First to Publicize its State Channels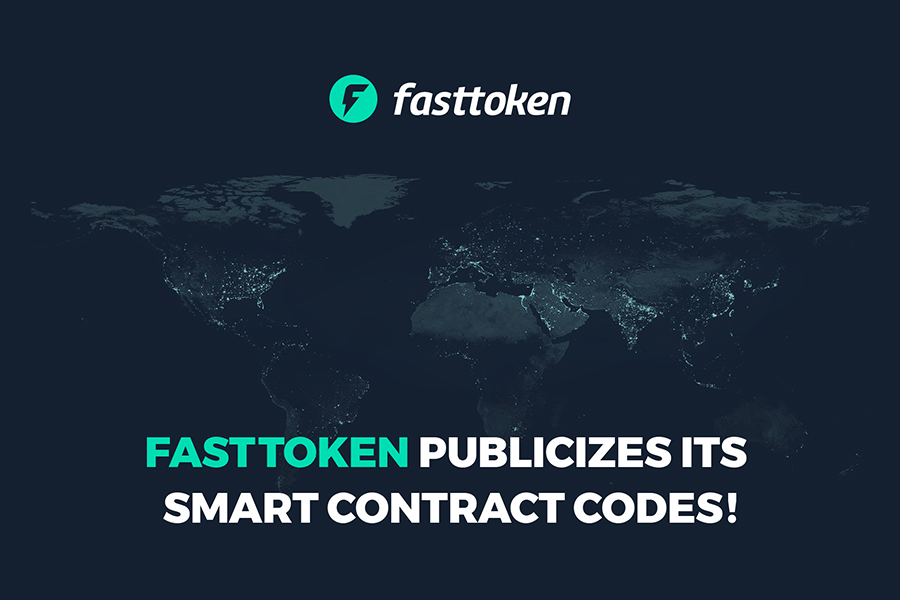 Despite the introduction of effective solutions like "state channels", scalability has always been a major cause of concern when it comes to solving complex problems on most major blockchain networks.
Fasttoken State Channel is Here to Stay
Fasttoken, a blockchain-based platform, which has been developing several blockchain-based casino games for the past six months, has recently presented them casino at the gambling industry's largest event — ICE London, an event with the main agenda of fusing the offline and online gambling ecosystems.
At the ICE London event, the Fasttoken team announced that the platform will be providing unrestricted access to all underlining codes pertaining to their state channels implementation. These codes are said to be streamlined to suit the gambling industry.
The state channels, just like Raiden and the Lightning Network, further ameliorate some critical aspects, which are detailed below.
Scalability – Transactions per second are in the range of millions.
Speed – With the state channels, the time consumed during blockchain is reduced to seconds or milliseconds.
High Costs – Apart from boasting significantly reduced fees during rare blockchain updates, gas fees are also eliminated in state channels. This has however not had any negative effects on transactions. In fact, transactions were reported to be highly transparent and secure.
The Lightning Network which has its primary use focused on payment and the transfer of funds has a lesser usage when compared to Raiden which already has many decentralized exchanges, decentralized applications and IoT (Internet of Things) platforms functioning on it.
Compared to these two, state channels have been identified as the perfect platform for the implementation of custom gambling solutions. Also, using application-specific state channels makes it possible for developers to create turn-based systems (e.g. games) entirely off-chain, as well as resolve payments (bets) effectively, taking into consideration the result of the games played on-chain.
"Fast Channels", a unique technology which is based on state channels principles, has been built by Fasttoken for the online gambling ecosystem.
A perfect example of its use case can be derived from the popular casino game of slot whereby players bet about 10ETH and are rewarded with double or more of their original stakes in case of winning.
The Effect of "Fast Channels" on the Blockchain Scene  
Being the first blockchain platform to announce their state channel implementation, the Fasttoken team is very proud of itself. The introduction of the "Fast Channels" is considered necessary for the development of the blockchain community, since it encourages healthy rivalry amongst blockchain scalability solutions.
By publicizing their codes of state channel implementation, the Fastttoken team has established itself as a force to reckon with when mentioning top ranking blockchain-based gambling solutions; and the Fastttoken team is the first to do this.
The structure of the blockchain makes it possible for the number of transactions recorded by the nodes to grow exponentially in comparison to a number of network users. As a result of the ever-increasing blockchain network size, the burden of computation and storage becomes too big to manage.
As a result of this, dApps are plagued with a scalability problem. This is why the search for a perfect scaling solution for dApps has become a top priority for blockchain developers.
This, however, leads to the suggestion of several solutions designed to counter the problem of scalability. Things such as state channels, side channels, and sharding are part of these suggested solutions.
In light of this, the Ethereum Development team has promised to introduce native support for state channels. This is expected to take effect later this year. Once introduced, an overall improvement of the technology will be ensured.
While the industry is waiting on Ethereum to come through with its solution, Fasttoken has taken the bull by the horns and has provided developers with a stress-free and effective way of building blockchain platforms such as decentralized games.
Holding on to their mantra as one of the pioneers of blockchain-based gaming, the Fasttoken team believes that they are responsible for the provision of an exemplary gambling experience for all players.
Furthermore, the Fasttoken team will be employing all means and methods within its capacity to help with the sharing of skills and expertise while educating other blockchain developers.
This move is expected to go in the next phase of the blockchain revolution— shared knowledge.
All the materials are publicly available on Fasttoken's GitHub channel.
.    .    .
Fasttoken is a well rounded, Ethereum-blockchain based wagering and betting solution, developed with the aim of ensuring that the decentralized platform operates in a fair and transparent manner.
Readers will have access to first-hand information about the projects and updates on the official Telegram channel. The same goes for the project's official website – Fasttoken.com and its Github account. Also, feel free to reach the team at contact@fasttoken.com.
BitStarz Player Smashes Record – Wins $2.4 Million on Azarbah Wishes!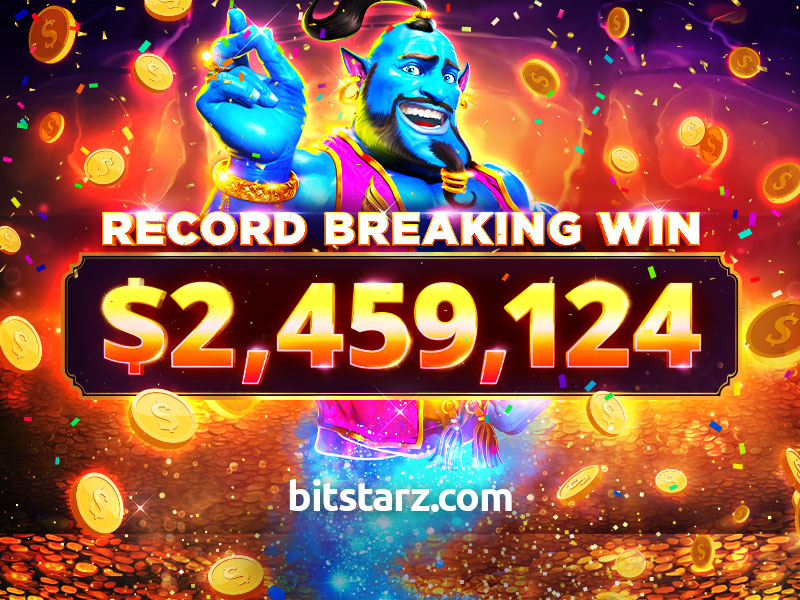 BitStarz is the true home of big wins, but we're sure you know that already. Records are being smashed every month, with the latest big winner blowing away all previous record payouts that have ever come before at the world's leading Bitcoin casino. Scooping an epic $2,459,124 from a single spin on Azrabah Wishes, BitStarz is breaking new ground with the biggest wins around!
From Wishes to Riches
In the past week, Azrabah Wishes has been dishing out huge stacks of cash, with one winner making headlines for all the right reasons. Hot on the heels of collecting a mouthwatering €752,450 from a single spin, the same player then went many times better, this time making the most of the 15,000x max payout to land over $2.4 million. This jaw-dropping win shows that with Azrabah Wishes, your dreams really do come true!
Massive Wins from a Massive Game
Azrabah Wishes is an epic game, jam-packed full of excitement on every spin and thanks to the enormous 15,000x multiplier, the wins don't get much bigger. With heaps of free spins on offer to help you achieve these life-changing wins, it comes as no surprise that we've seen two big wins in the space of two weeks, although we don't often see it with the same player!
The BitStarz Millionaire Club
The BitStarz Millionaire club is one of the…
The Bitcoin Revolution: Everything You Need To Know To Take Profits

Bitcoin is soaring high in the cryptomarket once again, and experts are expecting a return of the bullish trend of 2017. The current Bitcoin price is $7,615 as of 23 May 6:56 AM UTC. This significant jump comes just six months after the Bitcoin price plummeted to a low of $3150 in December 2018. Since then, Bitcoin has experienced steady growth and gain in the market. However, in the last 30 days, the Bitcoin price peaked to $8,320.82, its highest price ever. This phenomenal jump occurred in a span of only 10 days breaking the Bitcoin record so far of significant gains made in short time frames. This positive growth has led to experts forecasting the Bitcoin price to hit the $20,000 mark by the end of this year.
Since entering the market almost 11 years ago, Bitcoin is still at the top of the global cryptocurrencies list. The current circulating supply of Bitcoin is at unbelievable 17,708,875 BTC. The market trend of the Bitcoin price has remained positive even when the currency did not maintain an uptrend. Cryptocurrency researchers believe that Bitcoin has the potential to grow up to a high of USD 50,000 within the next two years.

How to Profit from Bitcoin…
Three of the Best Crypto-Friendly Currency Accounts for 2019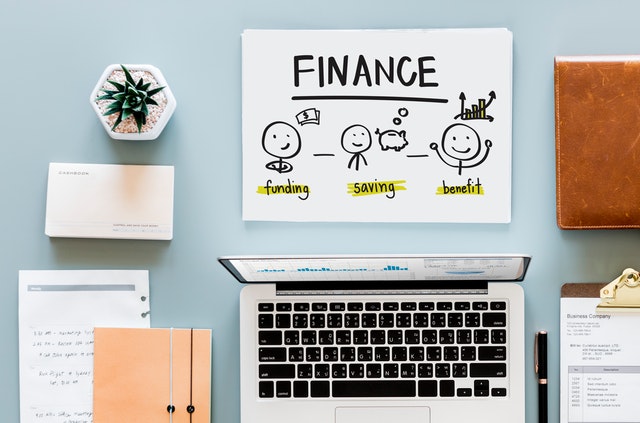 The advent of blockchain and cryptocurrency has seen several industries disrupted like never before, including finance.
Notoriously resistant to change on any real scale, finance has always been seen as a tough industry to bring new ideas into, but blockchain has changed the game in many respects.
Today we're seeing an influx of agile digital challengers to the established names that have dominated banking for so long.
Recently a report was published by consultancy company A.T. Kearney that claims "Not all banks will survive the tide of change as customers increasingly favor digital banks and innovative products and services.
"Branch closures are a short-term fix to steady the books, but it is not enough – traditional institutions need to consider strategic transformation to improve cost and top line and also offer more innovative products and services."
In short, the world of banking is changing, and the following three startups are among the best crypto-friendly banking options for 2019.
Offering customers a VISA card available in three different currencies, Wirex has quickly established itself as one of the most recognized names in crypto finance.
Billed as "crypto and traditional currency accounts that put the power in your hands," Wirex allows customers to take charge of their entire banking needs from one simple to use platform.
You can fund your account using a credit/debit card, bank transfer,…