Former CEO of Deutsche Telekom North America Launches Breakthrough IPO in Blockchain Technology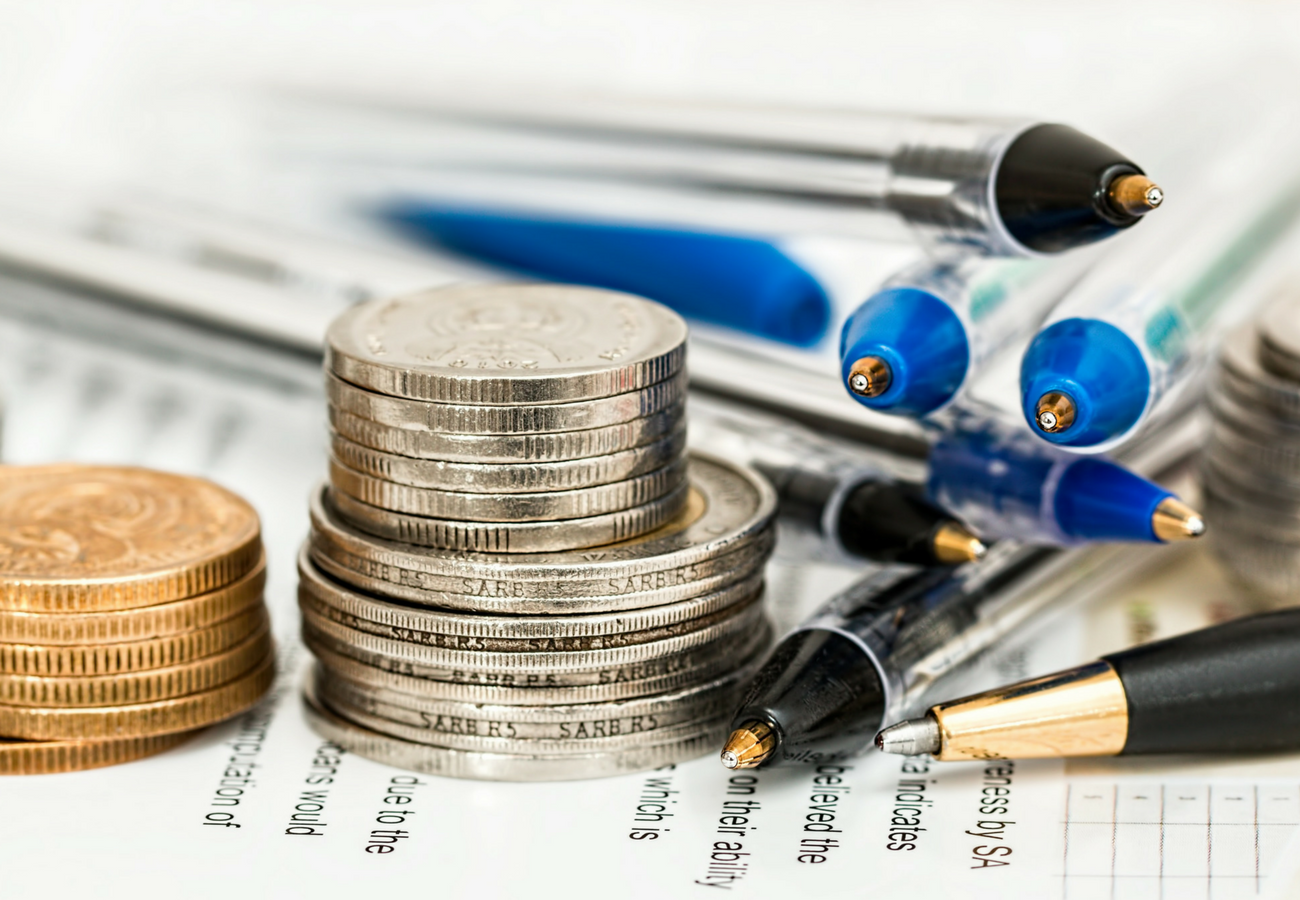 Forget Bitcoin. Think blockchain.
As the initial public offering (IPO) market heats up this year, a newly public company is not only embracing the capabilities of the blockchain but also stretching the boundaries into social media and e-commerce.
GoverMedia Plus Canada (CSE: MPLS) on February 28 successfully completed its IPO for total gross proceeds of $1,773,350. GoverMedia Plus Canada operates e-commerce and cryptocurrency subsidiaries.
Mackie Research Capital served as the agent for the IPO. The closing of the IPO followed the successful completion of a $1 million capital raise. GoverMedia's common shares were listed on the Canadian Securities Exchange (CSE) effective February 28.
Roland J. Bopp, the former CEO of Deutsche Telekom North America and now CEO of GoverMedia, commented:
"The company is pleased to be listed on the Canadian Securities Exchange; an exchange that embraces innovation and technology. The IPO process and resulting listing have provided access to the capital markets that will enable the company to successfully roll out its Internet platform."
GoverMedia's successful IPO reflects how we're now witnessing a new wave of innovation in social media, involving cryptocurrency and blockchains.
The next generation of social network is emerging. GoverMedia has developed a platform whereby all data and uploads exist on the blockchain instead of on centralized servers.
By decentralizing and encrypting all data and uploads, GoverMedia aims to eliminate invasion of privacy and hacking. This advanced next-gen social network will contain its own native cryptocurrency to be used for purchases.
With the listing of GOVERMEDIA, we're witnessing the birth of a new form of e-commerce.
This proprietary digital money can be used to buy goods and services from other users, purchase ad spaces, donate to crowdfunding — you name it. For social media, these capabilities will represent another wave of disruptive technology that shakes the technology status quo to its core.
GoverMedia's technologists are now working on new cryptocurrencies designed for use within secure and private decentralized social networks. These networks feature an integrated marketplace and ad platform.
Four major trends are revolutionizing the tech sector: big data, the cloud, mobile technology, and social media. Thanks to GoverMedia's innovations, social media is melding with new technologies such as cryptocurrency and blockchains.
Beyond Bitcoin…
Blockchains represent the technology that makes cryptocurrency possible. But there's more to blockchains than Bitcoin.
Unless you live in a cave, you know that cryptocurrencies are a digital means of monetary exchange that are secured by encryption, with no physical representation of the "money." The exchanges are recorded in what is known as blockchains, which make up the underlying infrastructure supporting the currencies.
Every cryptocurrency is supposed to be linked to a blockchain, which is a distributed computer-generated database of all transactions that have ever taken place in the currency.

Every time a crypto token is used, a record of the transaction gets added to an existing database that is distributed to all major "miners," or creators of the database. These miners generally have very large computers that use highly sophisticated algorithms to add transactions to the blockchain. The same miners use even more sophisticated algorithms to create new tokens.
The point is that blockchains have a multitude of uses and represent a dynamic growth area within tech. Blockchains have the potential to add to the growth of many established and inherently strong companies.
One key to spotting the beneficiaries is to recognize that blockchains require an incredibly large number of calculations, requiring extremely sophisticated software and either supercomputers or a large network of computers. Currently, the Bitcoin network makes more than one billion billion calculations per second, much more than the world's fastest supercomputer.
Another key is to focus on companies that have already committed to using or are considering using cryptocurrencies or other applications of blockchains because these companies will be able to leverage the advantages of blockchains for a competitive edge.
GoverMedia reflects the rise of social media ecosystems that use blockchains, whereby members of the social network can safely exchange cryptocurrency and engage in other commercial activities.
Blockchains have other uses. They let businesses store encrypted data in a ledger. Blockchains are used in finance, supply chains, and data storage. This fact gives GoverMedia prospects in enterprise applications.
Companies increasingly want the capability whereby users can integrate blockchain applications with the cloud services and tools of their respective organizations, to manage shared business processes. Increasing numbers of enterprises are using blockchain technology for their social media sites, turning them into ecommerce platforms as well.
Investors who are focused on Bitcoin are missing the big picture. Bitcoin is just a blip in history, destined to fade away as the novelty wears off. The real story that is sustainable is the technology underlying Bitcoin, which is blockchain.
Think of Bitcoin as a blockchain "proof of concept" and not the endgame objective for the technology. GoverMedia is developing the end game.
Blockchain creates an open, distributed ledger that records transactions in a verifiable and permanent way. Mathematical equations are utilized to ensure that the database of transactions is permanent by linking every transaction to those that came before. No transaction can be altered without breaking the entire chain.
The chain structure also ensures that the record of transactions is chronologically ordered and viewable by all participants. Because the ledger is mathematical, it can be programmed like a computer to automatically trigger transactions.
Blockchain technology promises to reduce transaction costs significantly by eliminating the "middlemen" of accountants, lawyers, brokers, and bankers. In essence, blockchain decentralizes the trust function, which is great news since trust is probably the most critical component of business. The more trust, the better for everyone.
Blockchain can utilize the current financial system to improve transactional security, which means Bitcoin is not needed. No doubt about it, blockchain is incredibly exciting and potentially could revolutionize business and increase the wealth of the world not only by reducing transaction costs but also by stimulating more transactions through increased trust.
The Bank of England has determined that the introduction of blockchain could permanently increase a country's gross domestic product by a huge 3% per year.
Mobile technology, combined with the digitalization of many aspects of daily life, are making conventional financial institutions increasingly unnecessary. By providing financial services that are more convenient and "democratized" than physical money, every person around the world can enjoy the power of banking — all in the palm of their hands. Blockchains bring financial clout to the masses, without the interference of central bankers or government agencies.
Exciting advancements are happening in the blockchain space. Silicon Valley giants are engaged in developing blockchain technology for practical business applications. But unlike GoverMedia, these behemoths aren't pure plays on blockchain technology.
Investors tantalized by the thought of making a killing in cryptocurrencies should forget about directly trading Bitcoin or any of the other cryptocurrencies created in its wake (now numbering around 1,000). The risks are far too high.
One potential risk is that governments, including our own, could move to outlaw these currencies. While we rate that as unlikely, China has just banned all new coin offerings, a reminder that cryptocurrencies including Bitcoin exist by the grace of government acquiescence.
Those of us old enough to have been investors 20 years ago can easily recall the mania surrounding the "dot.com" stocks, as fascination over the nascent Internet created unrealistic expectations as to how soon many of those companies would become profitable.
Instead of being measured by time-proven metrics such as profitability, new business models were justified by the number of (human) eyeballs attracted to their websites.
Unfortunately, most of those websites lacked a mechanism to monetize that browsing activity. Instead, future advertising revenue was viewed as the primary source of eventual profits, but with so much venture capital money available there was little financial motivation for them to find a way to become self-sufficient. And if the VC money eventually ran out, an IPO would bail them out.
That presumptuous business model worked pretty well for several years before the well ran dry.
The tech-heavy NASDAQ Composite Index more than tripled in value from 1998 through 2000, with a price-to-earnings ratio of more than 200 times earnings at its peak. The index gave back all of those gains within 18 months, scarring a generation of investors that piled in near the market top.
The point here is that plowing money into the latest cryptocoin is probably too risky and for most investors will come to tears. The smartest bet is to focus on the work of seasoned technologists who are using blockchain technology to develop practical new platforms for business, e-commerce, and social media.
More and more users are clamoring for a cryptocurrency platform that's usable in the real world. GoverMedia fits the bill. The company's successful IPO on February 28 shows that many on Wall Street agree.
Disclaimer: This article should not be taken as, and is not intended to provide, investment advice. Global Coin Report and/or its affiliates, employees, writers, and subcontractors are cryptocurrency investors and from time to time may or may not have holdings in some of the coins or tokens they cover. Please conduct your own thorough research before investing in any cryptocurrency.
Top 3 Trends in the Crypto Space Right Now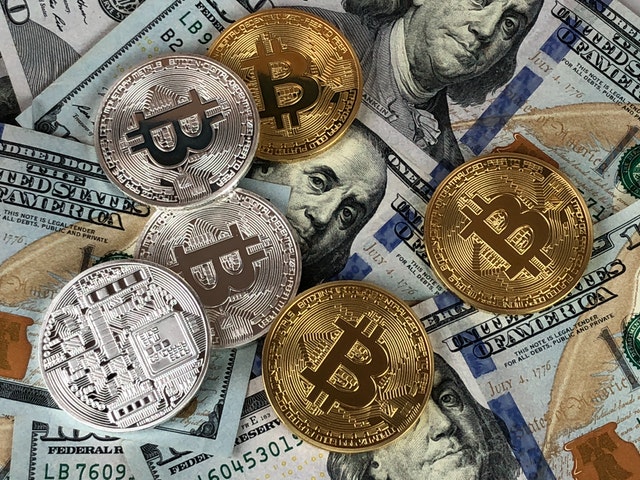 With the price of Bitcoin on a tearing run, it's hard to say we're all in this for the tech. However, luckily for the advancement of the space, beyond the speculators, there are plenty of blockchain companies building, innovating, and pushing the envelope. With that in mind, here are the top three trends in the crypto space right now.
1. IEOs (Initial Exchange Offerings)
ICOs are dead. Every man, woman, and their respective dogs know that the SEC pretty much killed that phenomenon. The downward pattern from 2018 that continued into this year shows an almost uncontested freefall.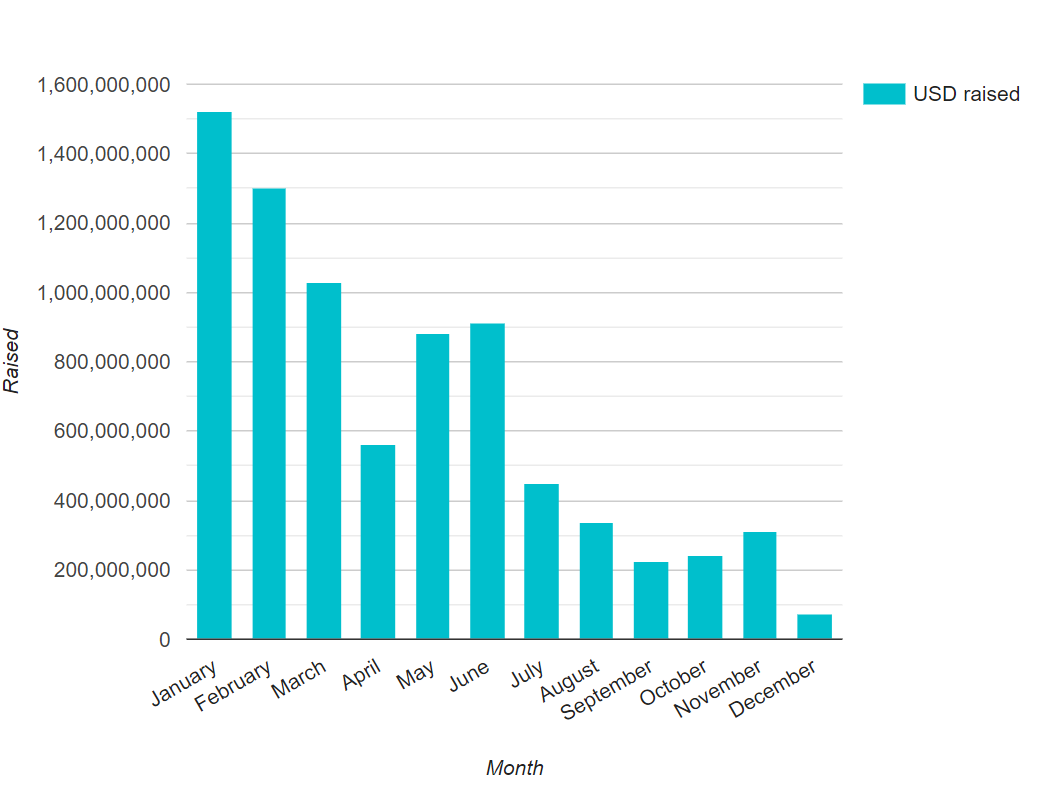 Perhaps it was a good thing, considering that more than $1.2 billion of crypto funds were stolen through scam projects and inside deals in the first quarter of 2019 alone.
But while many people in the space predicted the rise of STOs (Security Token Offerings), that particular phenomenon is still waiting at the gates. Many company's hands are tied or they're halted by the regulators.
ICOs are dead

Long Live the STO!

— Josh Olszewicz (@CarpeNoctom) November 17, 2018