Cryptocurrency-based (or Decentralized) MarTech and AdTech Solutions Grew 400% in the Past Six Months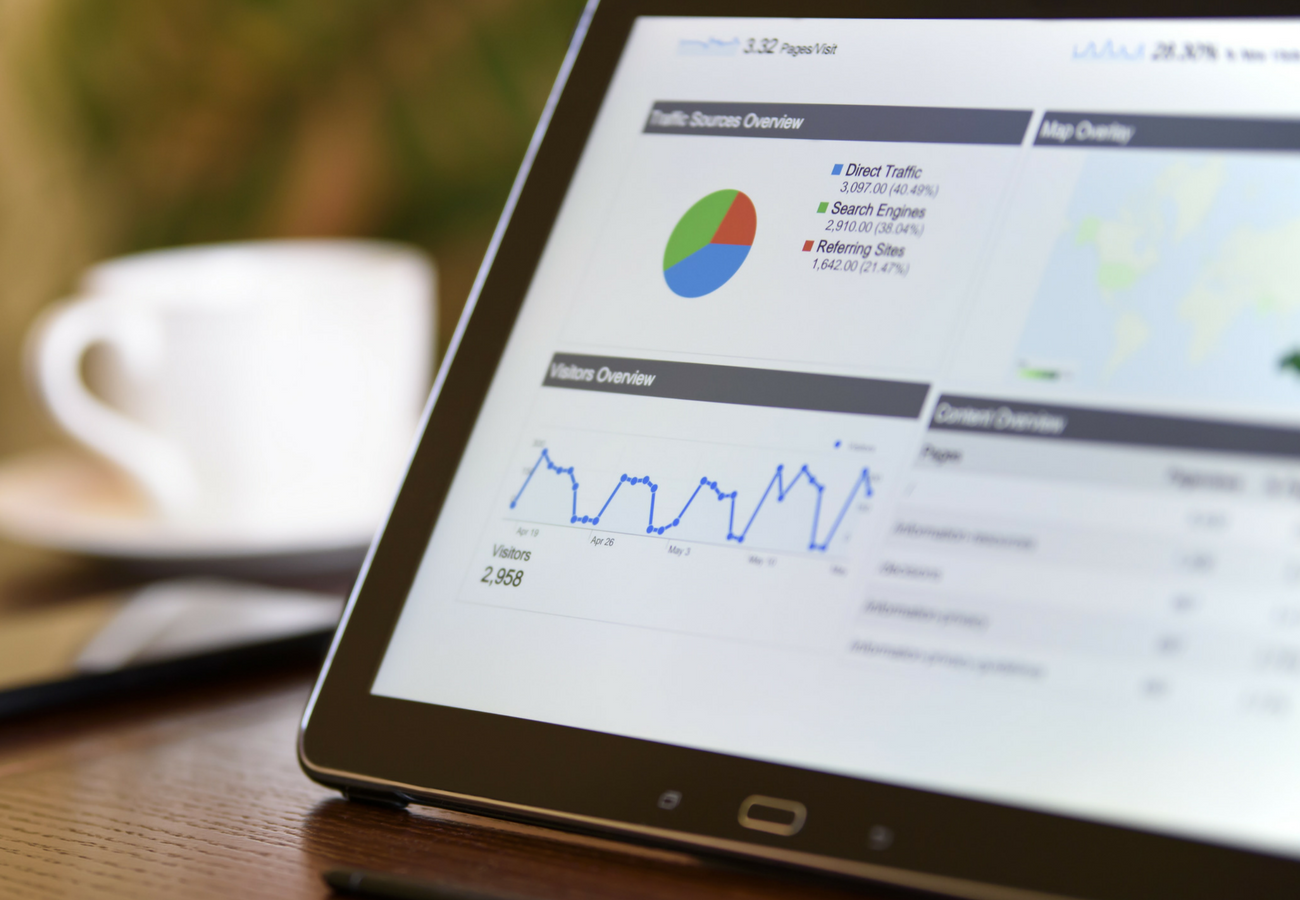 With tightening marketing and advertising budgets, the efficacy of programmatic advertising is a concern for small and businesses alike. Companies need better assurance their investments are delivering the right message, to the right people, at the right time. As it stands, brands are predicted to be losing $16.4 billion a year due to inefficiencies, middlemen, and fraud issues associated digital advertising.
Last year, WPP,  the world's largest advertising company reported 22% in losses concluding Q2, 2017. In fact, each of the four biggest ad companies are absorbing massive losses as companies re-evaluate their advertising strategies.
Could the solution lie in advancements in the decentralization of the advertising market?
Coin and marketing entrepreneurs think so. The value-proposition for digital advertising needs to be better substantiated, and cryptocurrency entrepreneurs are eager to deliver solutions. So much, in fact, that blockchain-based martech and adtech projects have grown in number by 400% in the past six months alone.
Never Stop Marketing, a leading provider of blockchain marketing services, and developer of the Blockchain Marketing Technology Landscape (BMTL), reveals new ventures in this space are growing at a faster rate than  that of overall digital marketing software solutions.  
"We are seeing a tremendous growth rate," said Jeremy Epstein, CEO of Never Stop Marketing. "The explosion in the crypto market is driving innovation in decentralized MarTech. It took over three years for digital marketing technology solutions as a whole to grow 400% from 2014 to 2017 and this market shows no signs of slowing down."
According to the study, first-movers in this space are showing some aggressive traction.
AdChain has a market cap of $21 million and its daily trading volume is $200k

Steem is one of the top 1,200 most visited sites in the world, registering a top-500 spot in US traffic

Loyyal has worked with Smart Dubai on blockchain applications that support rewards for tourism activities and is being explored by Singapore airlines and the Amadeus Global Travel Ecosystem to deliver consumer loyalty

The OnXchng partner program now has 10 partners, with an estimated 300mm in mobile ad unit inventory.
Crypto-advertising and loyalty lead this explosion of growth but are closely followed by other blockchain martech and adtech solutions set to attack the inefficiencies in the digital ad ecosystem.
The loyalty market has grown by 150% as many people realize that loyalty points are assets that can be represented as crypto tokens, search and social advertising is up by 500%, and identity companies rose by nearly 100%.
"We expect to see this landscape grow even more, perhaps even at a faster rate as more talent and capital flows into the space," said Epstein. "These are only the blockchain martech and adtech projects we know about and it is certainly possible that we have missed more than a few. We will update as we discover more."
This is an exciting sector to watch. Projects seeking to be profiled on the MarTech/AdTech Landscape are requested to complete this form for consideration.
Disclaimer: This article should not be taken as, and is not intended to provide, investment advice. Global Coin Report and/or its affiliates, employees, writers, and subcontractors are cryptocurrency investors and from time to time may or may not have holdings in some of the coins or tokens they cover. Please conduct your own thorough research before investing in any cryptocurrency.
Tax refunds are down this year, but not for Louisa.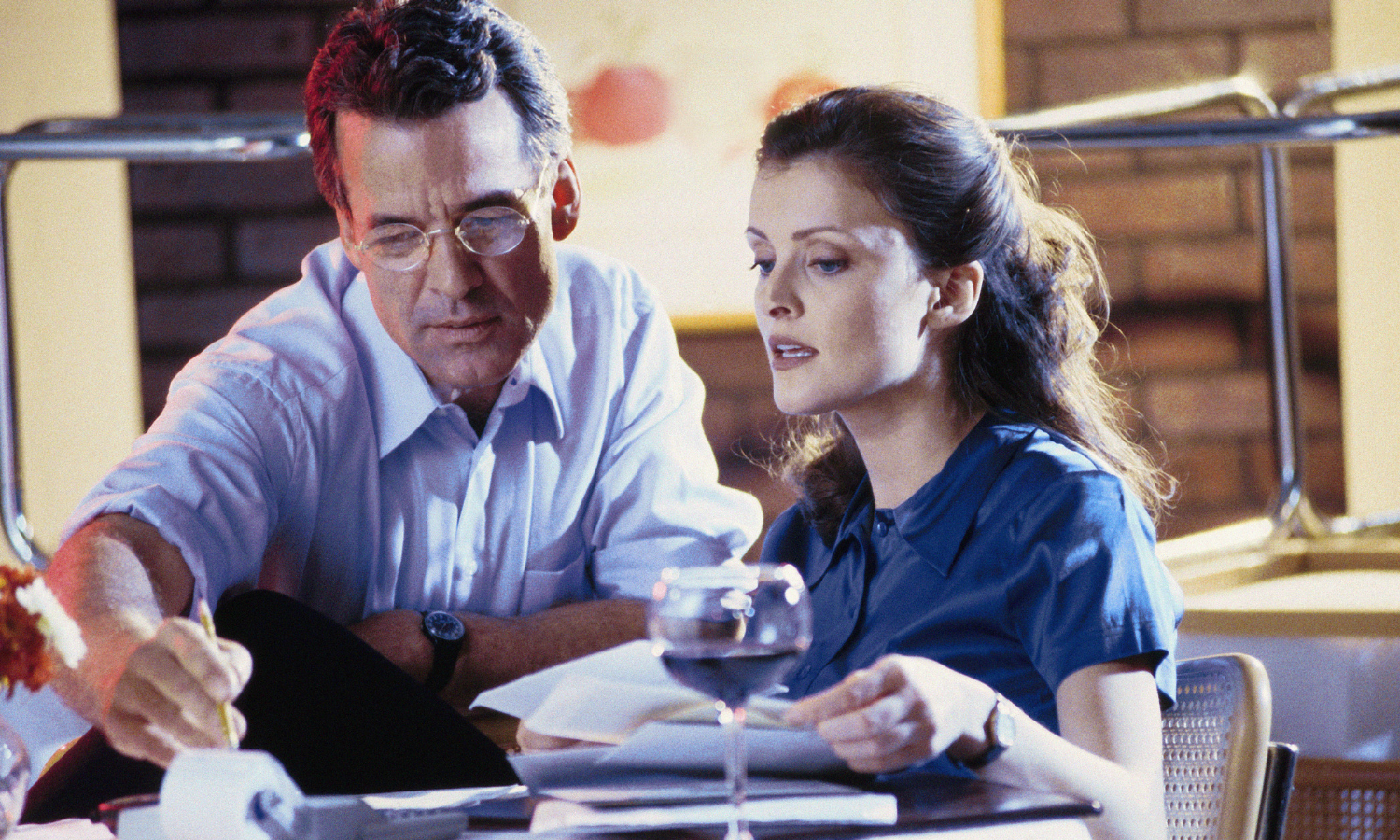 Tax refunds are down, in fact they have dropped by 8.4 percent, down to a 2019 average of $1,865 from $2,035 last year. This drop has some workers who usually get a refund paying out of pocket in addition to what's already withheld from their paychecks.
But not all working people are taking a hit. An acquaintance who's a UX developer at a design firm, and also operates a side hustle trading crypto under an LLC, told me she found a way to hang on to the money the Trump tax plan would otherwise pilfer from her earnings. Through a membership with a financial research platform, Louisa (not her real name) has been able to tuck the money away where it's counted as a business loss, and she still has access to it for later.
Stumbling across a tax trap door
Louisa dabbles in crypto, although she doesn't describe herself as an expert. She uses a financial research platform called the Pareto Network, which connects investors on a peer-to-peer basis. There are other platforms like this, but Pareto turns out to have a uniquely beneficial glitch.
It caters to entry level dabblers like Louisa, while also providing more advanced tools for higher volume investors. One of…
These Are the Crypto Influencers to Follow in 2019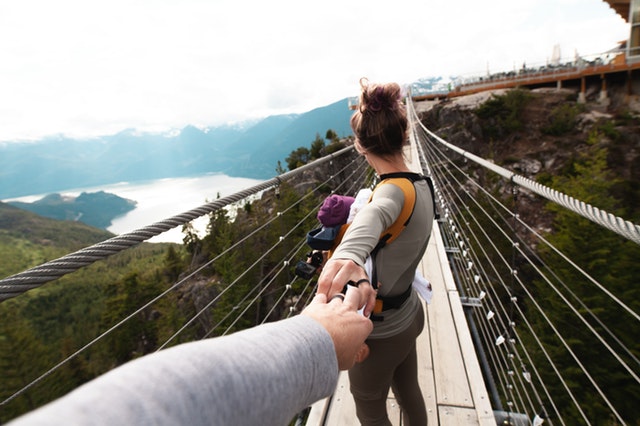 Last year was supposed to be the year of blockchain. But bitcoin's belly flop put a damper on public interest and mainstream adoption remains elusive. But blockchain pioneers made some important strides in 2018, and people are now using it to vote, deal in fine art, and microfinance entrepreneurs in refugee camps. Crypto evolved and even became a national currency for the first time.
The rough year for bitcoin and cryptos was offset by the hard work and creative developments from some very bright minds. These are the leaders and influencers taking crypto into the future this year.
Baldet left a high profile job developing blockchain for JP Morgan so she could launch her own dapp platform. She made Forbes' 40 Under 40 list, and advocates for building bridges between the public and private sectors when it comes to blockchain implementation. Now she's forecasting a dark vision of the future under surveillance capitalism, and giving us the keys to navigating it by thinking about our personal data as the new money.
As Forbes' senior crypto editor, Shin was the first mainstream journalist to cover crypto…
The Top 5 Barriers to Mass Adoption – And How to Overcome Them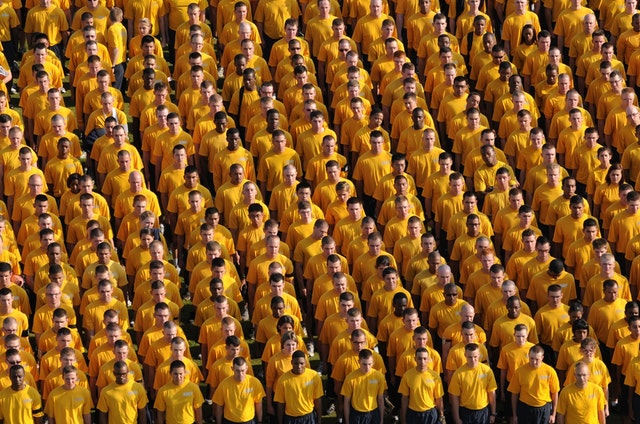 You can't write an article about crypto without mentioning the latest market massacre. That would be like not talking about the elephant in the room. Many people in the industry are still too new to remember Bitcoin's many bubbles. Yet this latest one is so epic because of the amount of money bleeding out. But is there a light at the end of the tunnel? Could bitcoin's plummeting price hold the key to mass adoption?
Let's take a look at the various factors getting in the way of mass adoption and how a lower price–along with removing these other obstacles–could be the trigger to crypto's recovery.
1. Volatility
This time last year, Bitcoin was approaching its all-time high of almost $20,000. Now it's flirting with $3,000 with some analysts calling for a low of $1,500. That's a staggering drop by anyone's standards.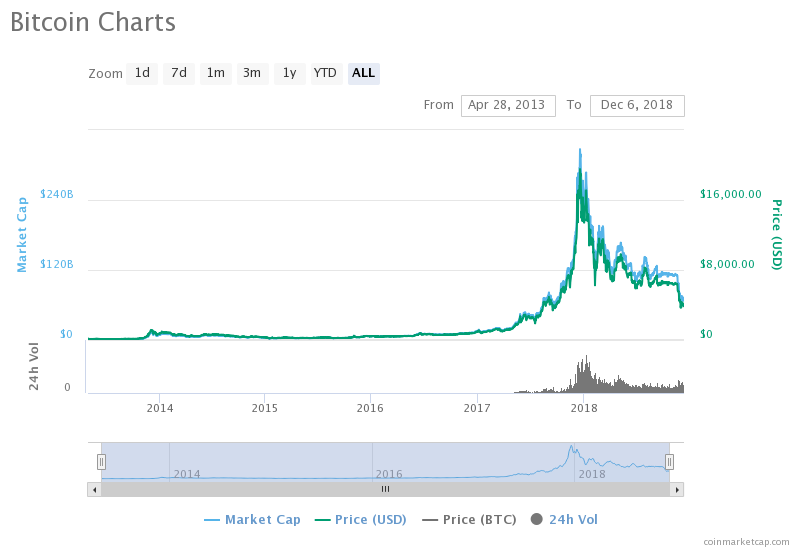 While there's every possibility that the price will skyrocket back up again, such fluctuations are not for the faint-hearted. They're also not suitable for use as a currency.
Plenty of stablecoins are in the market which may eventually leave Bitcoin behind as an everyday exchange of value. But they won't make Bitcoin redundant. In fact,…