Genie ICO: A Blockchain Network For Decentralized Business Loans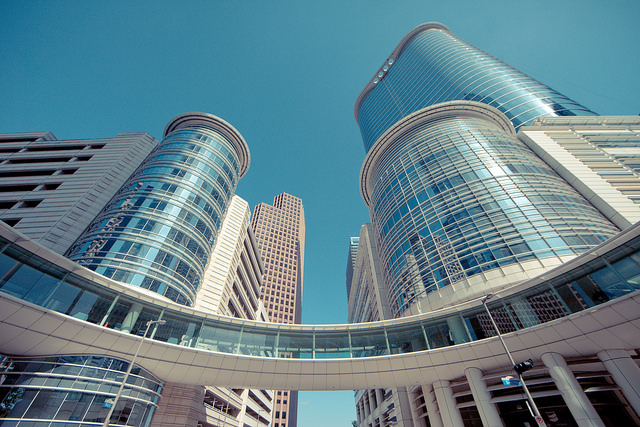 In the last few years, the majority of financial services and markets have shifted to the online sphere which in turn encouraged and gave birth too many innovations in the field of financial technology. However, despite the increased availability and accessibility of financial services, there is still a specific market demand that is not sufficiently met.
Thanks to the growing blockchain industry, financial power has been given back to the people. This has made most people realize that traditional financial institutions are simply not capable of providing them with financial loan solutions that put them first.
Genie was created to provide individuals based in Asia with a unique way to borrow and lend money for their business using a peer-to-peer system that is based on a blockchain network. The Genie ICO has been created by an experienced team after observing the rapidly changing Asian financial landscape ever since cryptocurrencies, ICOs, and blockchain technology grew to prominence in 2017.
Genie has been created to operate as a platform which puts its lenders and borrowers first. By creating a stable platform, users can safely lend or borrow business capital using a peer-to-peer system, which makes the process easier and more cost-effective.
What is Genie ICO?
The Genie ICO project was founded by Crowd Genie, a crowdfunding platform based in Singapore. While the team already has comprehensive expertise in the peer-to-peer financial solution industries, they established Genie ICO because they believe that it is possible to harness the power of blockchain technology to take the middleman out of business loans to create a lending platform that is more transparent, more beneficial to both parties, and entirely based on a peer-to-peer basis.
The team behind Genie ICO has created this project in order to provide Asian citizens with a platform that ensure that the flow of capital between lenders and borrowers are more cost-effective and efficient by basing the system on smart contracts.
If successful, Genie ICO will create a token-based lending system that will effectively address several concerns of mainstream lending practices such as the costly and lengthy lending process, the restricted access to capital, and limits on how much/little a business is allowed to lend based on unreasonable criteria.
Genie ICO will be the world's very first token-based lending system which will make lending open to anyone and everyone. Anyone with a dream and the vision to make their dream come true is encouraged to lend their necessary business capital via Genie ICO, no matter how much or how little.
The Genie token and ICO
The platform will also have its very own token Crowd Genie Coin (CGC) which will be generated via an ICO. There will be a limited supply of 120,000,000 tokens available. Of this amount, only 50 million will be available for purchase during the token sale. The rest of the tokens will be used for facilitating transactions on the platform, will be given to the founders, used for distribution, etc. All tokens that are not bought during the token sale, however, will be destroyed to increase the value of a single CGC.
The Genie team hopes to raise a total of $35,000,000 throughout the ICO and the value of 400 CGC tokens has been estimated to be of equal value of 1 ether, which at the time of writing equates to $858. This means that a single CGC is worth $2.15. However, the interested investor can invest a minimum of 0.1, which will attract a wide variety of investors.
The token has been developed to be used on the Genie platform so each token can be exchanged for a variety of goods and services available on the platform. However, token holders can also exchange the token via the platform or request a buyback.
The Genie token sale is currently in its first phase and has so far raised over $2,000,000. Each phase will offer the investor unique bonuses as an added incentive, for example, phase one offers investors a 25% token bonus. The sale will conclude on February 28 and prospective investors can buy tokens using both bitcoin and ethereum.
A peer-to-peer lending platform is a unique opportunity not only for lenders but for borrowers. By removing intermediary financial institutions, the two parties can enter into a more transparent lending agreement which is uniquely upheld by the underlying smart contract technology, which enhances both parties' overall experience. The relationship between lender and borrower is free to be as close-knit or as distant as you choose.
Borrowers get to benefit as they have a clearer path open to them to fund their dream business. A path which is unhindered by unreasonable requirements from the bank and they have an overall more empathetic platform, not to mention the added benefits of lower interest rates. However, it is not just the borrowers that benefit, lenders have a unique experience as well, as they get to be more involved in projects in sectors that they feel passionate about and the smart contract system ensures that they get their full investment back.
Genie ICO is a unique ICO project as it seeks to radicalize a financial service which so far has made capital lending a difficult and lengthy process which is virtually impossible for small-scale loans. What makes Genie unique, however, is that it is driven by an established, reputable firm that is led and managed by experts in the field of finance as well as technology. The Genie team already has years of experience in crowdfunding and has already been licensed in the country of Singapore, which goes a long way in proving their legitimacy and commitment. This project is sure to spread like wildfire all over Asia as projects big and small will finally have a platform that will enable them to fund their dreams.
For more information on Genie ICO, please visit their website or read their official whitepaper.
Disclaimer: This article should not be taken as, and is not intended to provide, investment advice. Global Coin Report and/or its affiliates, employees, writers, and subcontractors are cryptocurrency investors and from time to time may or may not have holdings in some of the coins or tokens they cover. Please conduct your own thorough research before investing in any cryptocurrency and read our full disclaimer.
Image courtesy of Thomas Hawk via Flickr
Wirex adds WAVES to its Platform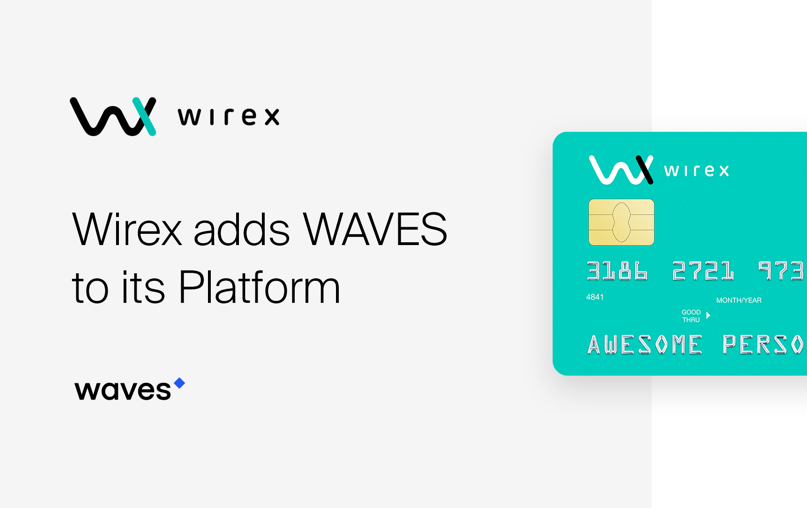 London UK, January 10th2018 – Wirex, the UK FCA-licenced digital money platform that facilitates the seamless conversion of cryptos and traditional currency, has joined forces with Waves to add the in-demand WAVES token to its platform. The WAVES token holds a unique place in the cryptocurrency spectrum because its underlying utility addresses some critical hurdles that hinder the mainstream adoption of blockchain technology, such as scaling, interoperability, and security.
Sasha Ivanov, CEO and Founder of Waves Platform, says, "We see Waves as the bridge that will facilitate the transition from web 2.0 to web 3.0. The goal of our team is to put tools in place that will allow both enterprise and individuals to easily implement their own blockchains while improving the UX of DApps and blockchain infrastructure."
Like Wirex, the Waves Platform was purpose-built, and since its launch in 2016, Waves has become one of the fastest, most secure and user-friendly public blockchain platforms available.
In terms of its underlying protocol Waves is closer to Ethereum than Bitcoin. Ethereum is used to develop various DApps, but it can be expensive due to its Smart Contract language complexity and Gas fees that can grow dramatically over time. Waves Smart Contracts are simplified – they are a plug-and-play solution with fixed fees. Another improvement is the Waves-NG protocol with throughput of up to 1000 TX/s.
Make Profit in the Bear Market? Recommend the 1st Cryptocurrency Futures Exchange – Bexplus
In 2018, Bitcoin has declined from $20,000 to $3100. Is $3100 the bottom of BTC and will the bull come in 2019? I don't think there will be a bull in the cryptocurrency market next year. Instead, it may keeps "steady" price fluctuation, which means Bitcoin price goes up and down but hard to rebound to $20,000 in 2019. So is it possible to earn money during the cryptocurrency bear market? Absolutely YES!
If you've traded BTC spot before, you must know that you can only make profits when its price rises. Different from the spot trading, Bitcoin futures contract as well as other altcoins futures trading are popular among investors, because it gives investors chance to earn money even during the bear market.
What is Cryptocurrency Futures Trading?
Cryptocurrency futures contract enables you to enter a larger trade with a small number of assets that you possess. You can earn money in both directions. For example, buy/long BTC means that speculator can place a "bet" on BTC rising. On the contrary, sell/short BTC means to "bet" on BTC falling. Besides, with X times leverage added, investors can enter a large trade though they hold a smaller amount of BTC. Some investors, especially the beginners may think that futures trading is relatively high risk. But different from the traditional futures contract, Perpetual contract allows you to set stop-profit…
Introducing Interdax: The fastest new crypto trading platform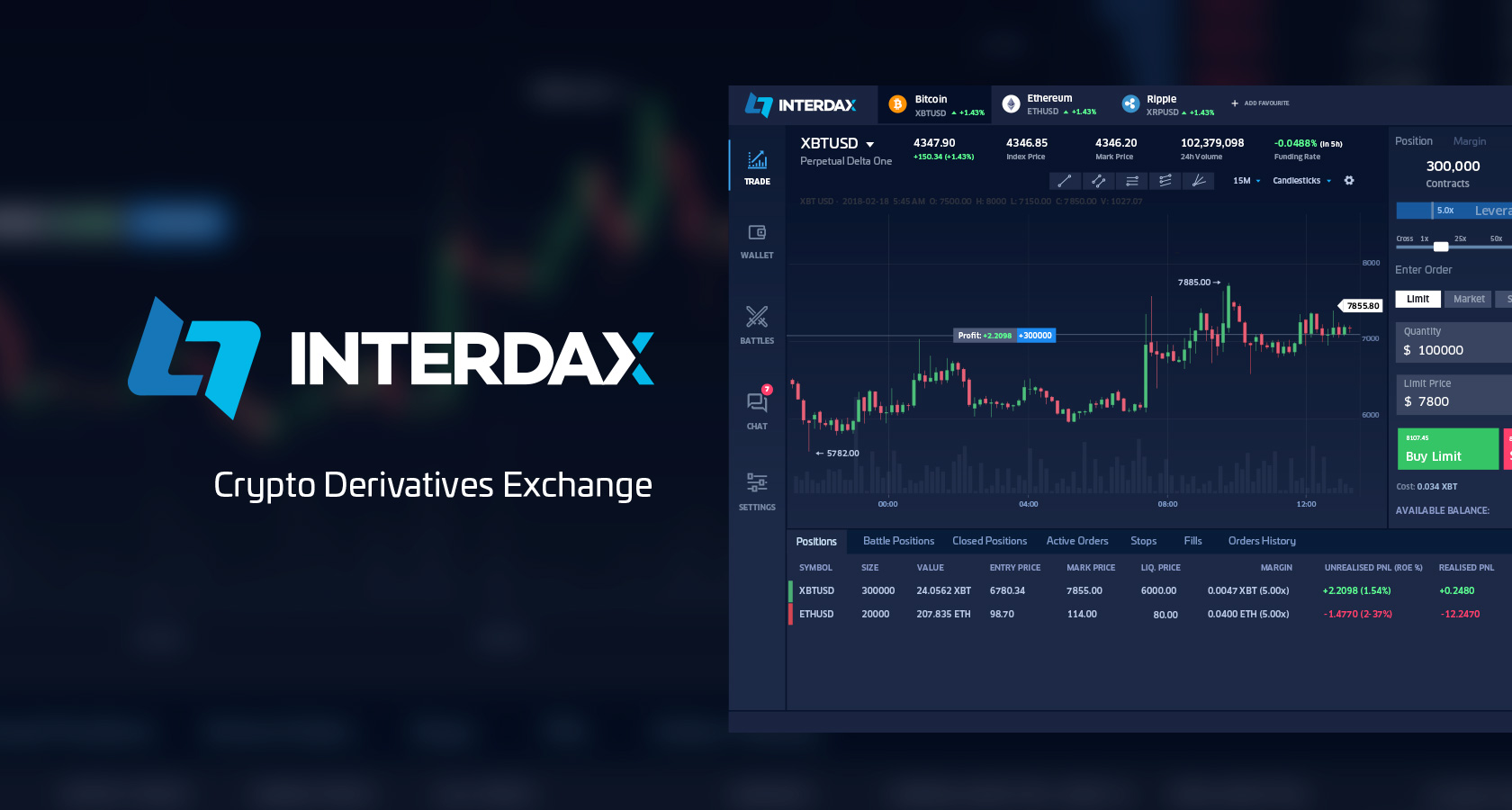 Considering the rapid development of cryptocurrencies, as well as the increase in their popularity and trading volumes, it is also necessary for crypto-related services to advance as well. As modern problems require modern solutions, the newest services can often make quite a difference, if they are done right.
One such service is Interdax — a new, international crypto trading platform that focuses on derivatives, primarily perpetual swaps, and futures. Interdax is a big project that has been under development for over 18 months. After spending so much time working on it, developers are finally ready to push it out of the stealth mode, and into the market.
The platform itself expects to bring massive change to the market through superior technology and innovation. In fact, many believe that Interdax might become a direct competition even to big names such as Bitmex within a few months, mostly due to their excellent offers, such as 100x leveraged perpetual swap contracts with the underlying coin as collateral.
Team & Tech
Interdax aims to become a Wall Street-grade derivatives exchange, and to achieve this, the platform needed to hire a team of experts with a long history in finance and development. The majority of the team members came from well-known financial institutions of the City of London, and even Wall Street itself. This also shows the team members' faith in the project,…