How IOTA Can Influence The Autonomous Car Industry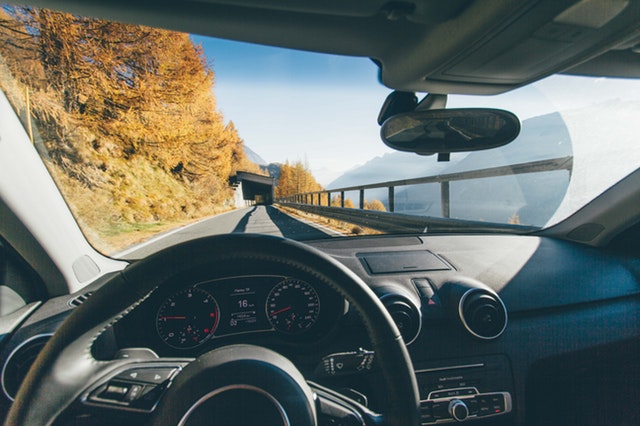 The industry of self-driving cars has made a lot of progress in the recent years, and according to a recent demonstration by Volkswagen, a lot more is to come soon.
Volkswagen's presentation at Germany's CEBIT '18 Expo in June of this year has unveiled that the carmaker is joining forces with IOTA blockchain. IOTA has become known for its association with car manufacturers and IoT devices. Now, Volkswagen wishes to show how IOTA's blockchain technology can be used for improving self-driving vehicles.
IOTA's PoC demonstration especially indicated that the project's Tangle architecture can assist carmakers with the possibility of secure transfer of various software updates. The updates would arrive over-the-air and would be a large part of VW's 'Connected Car' system. Obviously, the carmaker wishes to make the blockchain technology a large part of the future mobility.
It is also important to make a distinction between the terms autonomous and automated. According to Mathworks' Jim Tung, autonomy is a concept of self-governance. This basically means the ability of a vehicle to make its own decisions, and not depend on the human intervention in new situations. This is different from automated robots, that would always perform the same action each and every time.
Automated machines can only work in the perfectly controlled environment, while autonomous machines can use the existing data to make split-second decisions that may differ from the situations that they are familiar with. The only issue is to give them enough data to make them capable of making such a decision, which is where IOTA comes in.
About IOTA
IOTA is an open source ledger that is distributed in quite a revolutionary manner. It doesn't rely completely on its blockchain like many other such projects, but on its other invention by the name of Tangle. Its platform allows numerical money transfers between all of the connected devices. These transactions are what we know as micropayments. Another important part of the platform is that it has no fees for these transactions, which is more than beneficial for such micropayments.
The team behind IOTA wishes to allow all connected devices to contribute their own data and other properties in real time. This concept is revolutionary by itself, and when applied to autonomous cars, it can be a real game-changer for the industry.
Tangle explained
Now that we are a bit more familiar with IOTA, let's take a closer look at Tangle. Tangle is a new way of structuring data, which is based on DAG (Direct Acyclic Graph). This means that the system has a topological order. Basically, it allows different kinds of transactions to go on different sidechains of the network, all at the same time. This allows it to eliminate things like chains, blocks, and even miners. This is also what made IOTA stand out from other blockchain projects, and what allowed this project to also eliminate transaction fees, and make data transfers more scalable and secure.
The fact that different types of transactions can all run at the same time can be of immense value if the system is used for a specific purpose, as in the case of Volkswagen's new plan. There is another big difference that makes IOTA's system stand out, and that is the way that transactions are made. Since there are no miners to validate transactions, they can only be made by those who are actively engaging on the network's consensus. This is done by approving two previous transactions, which is a great way for a system to ensure that the network will achieve consensus.
IOTA's website offers an entire list of various features, many of them quite unique. Those include things like the absence of transactions fees, quantum-immunity decentralization, and increased scalability.
Security issues
This process can have great applications when its implementation is perfected, and it will especially improve transparency and security. Previously, there was a lot of concern regarding the potential exploit of the autonomous cars' software. Various studies have shown that it is possible to infect the software with malicious code, which would then interfere with steering, acceleration, breaks, or maybe even completely disable them.
Blockchain technology might be able to eliminate these dangers, but there are still a lot of tests and trials to be one. Especially, after considering that Volkswagen has had a two-year-long legal battle with security researchers after they uncovered a flaw in the cars' keyless entry system. The fact that Volkswagen tried to keep things quiet when the researchers wanted to publish their findings did not help the company's image.
Now, it would seem that the company is ready to turn to transparency. Hopefully, this might be enough to regain the trust of authorities, as well as its customers.
What does the future have in store?
IOTA's goal is to bring the economy of autonomous machines where various devices can communicate with one another through Tangle. Of course, this would include autonomous cars as well. The project is already making steps towards this goal, and they have already launched a first car-charging station that receives IOTA coins as payment.
Additionally, IOTA wants to make its system a part of MaaS, and allow it to make use of its distributed technology for the purposes of accounting. This would allow for various new possibilities, like making payments and reservations or VW's self-driving cars.
This technology might then develop to allow even more uses, like planning trips, booking tickets, and more. Not only that, but IOTA also entered a partnership with MOBI, which is a hint towards its plans to also enter the transport industry.
Finally, there are Volkswagen's plans, which are envisioning the use of Tangle for data distribution in their autonomous cars industry. IOTA can allow all updates, transactions, and all other communications between devices to be secure and completely wireless. Over 250 million cars are expected to reach the roads by 2020, all of them connected with each other, and it would seem that Tangle will be the way to go.
To trade cryptocurrencies, sign up with BitMex or Binance!
Disclaimer: This article should not be taken as, and is not intended to provide, investment advice. Global Coin Report and/or its affiliates, employees, writers, and subcontractors are cryptocurrency investors and from time to time may or may not have holdings in some of the coins or tokens they cover. Please conduct your own thorough research before investing in any cryptocurrency and read our full disclaimer.
Image courtesy of Pexels
Stablecoins Rivalry: Which New Coin will Replace Tether (USDT)?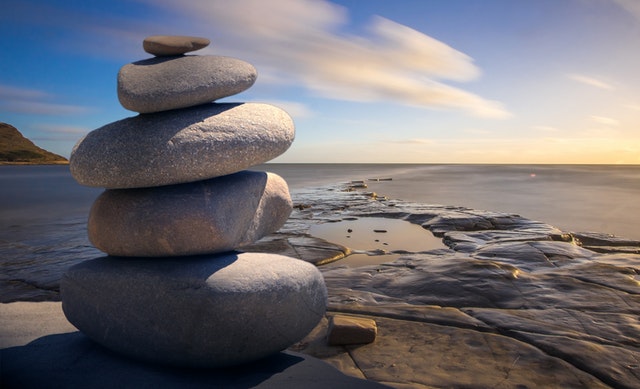 After the recent Tether (USDT) incident, a lot of investors started paying more attention to stablecoins. However, they were quite popular long before USDT started losing its value, and a lot of new ones were in development for a while now. These days, the stablecoin invasion is in its full swing, with around 57 coins being around — either already in circulation, or about to enter.
While most crypto investors already know this, we should explain that stablecoins are cryptocurrencies that are backed by another asset. This other asset is often a fiat currency, such as the USD. This is done so that their price would always be the same. with each coin being backed by the same amount, which is usually $1. That way, the coin is able to escape volatility, and ensure stability, hence the name.
While there were numerous stablecoins in circulation already, the one that made them known and popular was Tether (USDT). This is a coin issued by the Tether company, which claims that it can back each coin in circulation with 1 USD. However, since the company failed to provide proof that it actually has enough money to do so, the coin lost its credibility, and investors started dumping it.
This has left an empty spot in the space, and numerous stablecoins rushed in to fill the gap left by Tether. Today, we will review some of these coins.
1. Tiberius Coin…
5 Reasons Why BAT is A Good Investment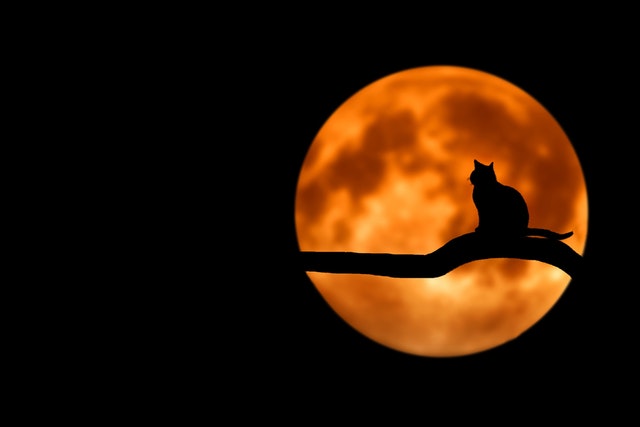 In their search for the next great investment opportunity, people often tend to run into Basic Attention Token (BAT). A lot of investors have developed a significant interest in the coin, and are wondering if things are truly as good as they seem.
With so many scams and fake coins out there, as well as bad investments that seem good at first, it is a good idea to be skeptical. However, in the case of BAT, many agree that the coin is an excellent investment that should not be missed or overlooked. So, today, we will discuss why this is, and why you should add BAT to your investment portfolio.
1. The project's goal
BAT has a goal to solve a problem that all of us are already very familiar with, and that is the issue of online ads. For a lot of people, ads are annoying, often irrelevant, and they tend to pop up in all the wrong moments. No to mention that they are intrusive, advertisers steal or buy your private data in order to process it and target you with more appropriate ads, and more.
Most people choose to deal with this by installing ad block extensions. However, what if there is a better way to go around it?
This is where BAT comes in. The project uses its technology to solve this problem by blocking ads unless users decide to interact with them by…
How and when Electroneum (ETN) mass adoption will catch fire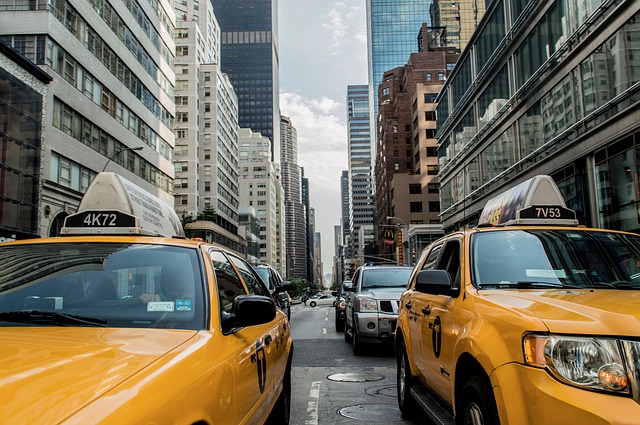 Before we talk about how Electroneum is thriving towards mass adoption, let's take on some basics. What is the meaning of "mass adoption" and what cryptocurrencies could really achieve it? The answer to these two questions will ultimately determine the destiny of the cryptoverse.
Sooner or later some tokens will become useful (and used by) a lot of people in the real world. That will create demand for those tokens and that demand will bring its value up. It will be the point at which the crypto market becomes mature, one that answers to real economic forces (such as supply and demand) instead of being a toy for speculators as it still is today.
So let's start at the beginning. Mass adoption means that, given any kind of technology, product or commodity, at least seven out of ten people know what it and what they can do with it. This definition doesn't take into account if they actually use it, only if they know about it. Think about Facebook, for instance. Not everybody you know has an active account there.
But chances are almost everybody you know understands what it is and that they could start using it anytime they wanted (if they're not using it already) at a rate higher than 70%. Maybe a more explicit example is coffee. The percentage of coffee drinkers in the US is about 83% which is enough to ensure it's mass-adopted. And everybody…