How IOTA Can Influence The Autonomous Car Industry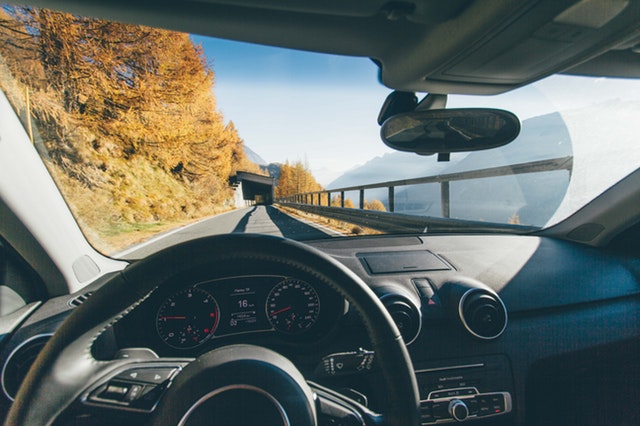 The industry of self-driving cars has made a lot of progress in the recent years, and according to a recent demonstration by Volkswagen, a lot more is to come soon.
Volkswagen's presentation at Germany's CEBIT '18 Expo in June of this year has unveiled that the carmaker is joining forces with IOTA blockchain. IOTA has become known for its association with car manufacturers and IoT devices. Now, Volkswagen wishes to show how IOTA's blockchain technology can be used for improving self-driving vehicles.
IOTA's PoC demonstration especially indicated that the project's Tangle architecture can assist carmakers with the possibility of secure transfer of various software updates. The updates would arrive over-the-air and would be a large part of VW's 'Connected Car' system. Obviously, the carmaker wishes to make the blockchain technology a large part of the future mobility.
It is also important to make a distinction between the terms autonomous and automated. According to Mathworks' Jim Tung, autonomy is a concept of self-governance. This basically means the ability of a vehicle to make its own decisions, and not depend on the human intervention in new situations. This is different from automated robots, that would always perform the same action each and every time.
Automated machines can only work in the perfectly controlled environment, while autonomous machines can use the existing data to make split-second decisions that may differ from the situations that they are familiar with. The only issue is to give them enough data to make them capable of making such a decision, which is where IOTA comes in.
About IOTA
IOTA is an open source ledger that is distributed in quite a revolutionary manner. It doesn't rely completely on its blockchain like many other such projects, but on its other invention by the name of Tangle. Its platform allows numerical money transfers between all of the connected devices. These transactions are what we know as micropayments. Another important part of the platform is that it has no fees for these transactions, which is more than beneficial for such micropayments.
The team behind IOTA wishes to allow all connected devices to contribute their own data and other properties in real time. This concept is revolutionary by itself, and when applied to autonomous cars, it can be a real game-changer for the industry.
Tangle explained
Now that we are a bit more familiar with IOTA, let's take a closer look at Tangle. Tangle is a new way of structuring data, which is based on DAG (Direct Acyclic Graph). This means that the system has a topological order. Basically, it allows different kinds of transactions to go on different sidechains of the network, all at the same time. This allows it to eliminate things like chains, blocks, and even miners. This is also what made IOTA stand out from other blockchain projects, and what allowed this project to also eliminate transaction fees, and make data transfers more scalable and secure.
The fact that different types of transactions can all run at the same time can be of immense value if the system is used for a specific purpose, as in the case of Volkswagen's new plan. There is another big difference that makes IOTA's system stand out, and that is the way that transactions are made. Since there are no miners to validate transactions, they can only be made by those who are actively engaging on the network's consensus. This is done by approving two previous transactions, which is a great way for a system to ensure that the network will achieve consensus.
IOTA's website offers an entire list of various features, many of them quite unique. Those include things like the absence of transactions fees, quantum-immunity decentralization, and increased scalability.
Security issues
This process can have great applications when its implementation is perfected, and it will especially improve transparency and security. Previously, there was a lot of concern regarding the potential exploit of the autonomous cars' software. Various studies have shown that it is possible to infect the software with malicious code, which would then interfere with steering, acceleration, breaks, or maybe even completely disable them.
Blockchain technology might be able to eliminate these dangers, but there are still a lot of tests and trials to be one. Especially, after considering that Volkswagen has had a two-year-long legal battle with security researchers after they uncovered a flaw in the cars' keyless entry system. The fact that Volkswagen tried to keep things quiet when the researchers wanted to publish their findings did not help the company's image.
Now, it would seem that the company is ready to turn to transparency. Hopefully, this might be enough to regain the trust of authorities, as well as its customers.
What does the future have in store?
IOTA's goal is to bring the economy of autonomous machines where various devices can communicate with one another through Tangle. Of course, this would include autonomous cars as well. The project is already making steps towards this goal, and they have already launched a first car-charging station that receives IOTA coins as payment.
Additionally, IOTA wants to make its system a part of MaaS, and allow it to make use of its distributed technology for the purposes of accounting. This would allow for various new possibilities, like making payments and reservations or VW's self-driving cars.
This technology might then develop to allow even more uses, like planning trips, booking tickets, and more. Not only that, but IOTA also entered a partnership with MOBI, which is a hint towards its plans to also enter the transport industry.
Finally, there are Volkswagen's plans, which are envisioning the use of Tangle for data distribution in their autonomous cars industry. IOTA can allow all updates, transactions, and all other communications between devices to be secure and completely wireless. Over 250 million cars are expected to reach the roads by 2020, all of them connected with each other, and it would seem that Tangle will be the way to go.
To trade cryptocurrencies, sign up with BitMex or Binance!
Disclaimer: This article should not be taken as, and is not intended to provide, investment advice. Global Coin Report and/or its affiliates, employees, writers, and subcontractors are cryptocurrency investors and from time to time may or may not have holdings in some of the coins or tokens they cover. Please conduct your own thorough research before investing in any cryptocurrency and read our full disclaimer.
Image courtesy of Pexels
Ripple XRP Mega Breakout: What's Next?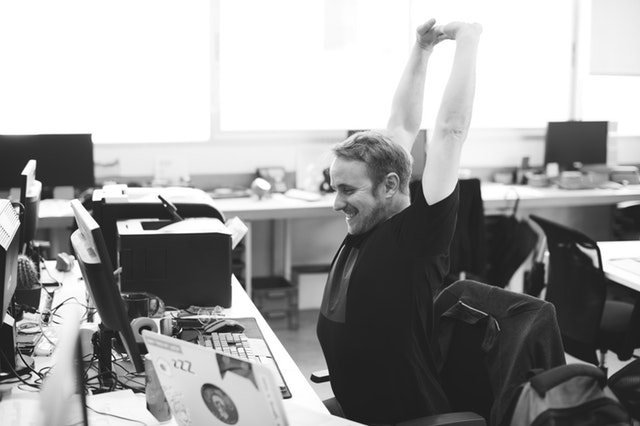 The Ripple XRP mega breakout that we were calling for happened and happened much quicker than anyone expected. As we said yesterday:
Nonetheless, IF, Ripple is capable of going 'topside' of the .38 figure at any point in the days/weeks ahead, such development, should it occur, would likely trigger its next advance into the .42 – .47 zone, representing a 30-40% move from present levels. On the flip-side, the .25 – .26 area should offer short-term potential support.
XRP is now sitting at .51704  as we write this article this morning, representing gains of 61% since we alerted our readers and our Global Elite email newsletter members.
Ripple XRP Mega Breakout
The Ripple XRP mega breakout is significant because it's the first time XRP has been above its 50-day moving average since May. Right now, the RSI is approaching 80, so we are in overbought territory and we expect the price to consolidate around the .42 to .47 level before resuming its uptrend.
While some are looking at this as an opportunity to short XRP, we are not of that camp. While some can book some profits and use a trailing stop, any integration of XRP with xRapid has the ability to create a tremendous move in XRP. As Travis Kling said this week on the Off the Chain podcast with Anthony Pompliano, XRP could be the quickest five-bagger investors…
Litecoin Cash (LCC): The potential mover?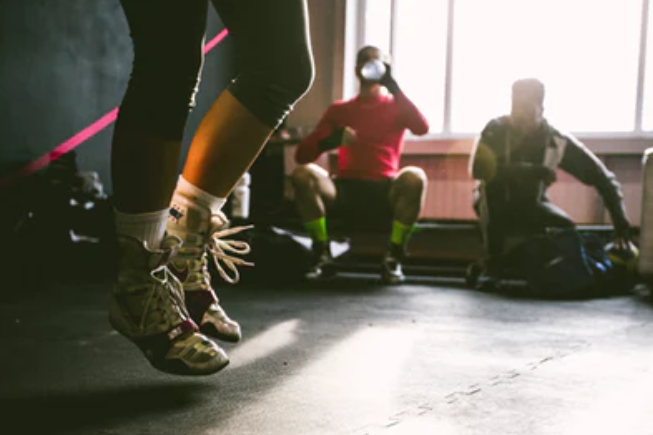 Litecoin underwent a hard fork in the past, and that is what led to the creation of Litecoin Cash. Bitcoin has also experienced a hard fork, which has led to the creation of Bitcoin Cash, so this trend is not necessarily brand new.
Forks have occurred pretty often now in the cryptocurrency community, and the perception is that it probably will continue to, as long as the need (forks are often created to overcome issues faced by the originals) remains there.
While the market has been bearish for most of the year, it has been showing some definite signs of life, especially when we look at the kind of price action that has been happening with Ripple recently. Litecoin is also rising in anticipating of its hard fork, which is to be expected.
For those who are unaware, Litecoin Cash was created earlier this year. 10 Litecoin Cash was given to every investor who had 1 Litecoin – and that one move, it's easy to see, was very massive concerning value.
Charlie Lee, the founder of Litecoin, has come out against LiteCoin Cash, calling it a scam. Many cryptocurrency influencers have come out against Litecoin cash, although there are still others that believe that this is only because the project threatens them.
PSA: The Litecoin team and I are not forking Litecoin. Any forks that you hear about is a scam trying…
The Stage is Set for Stellar XLM vs XRP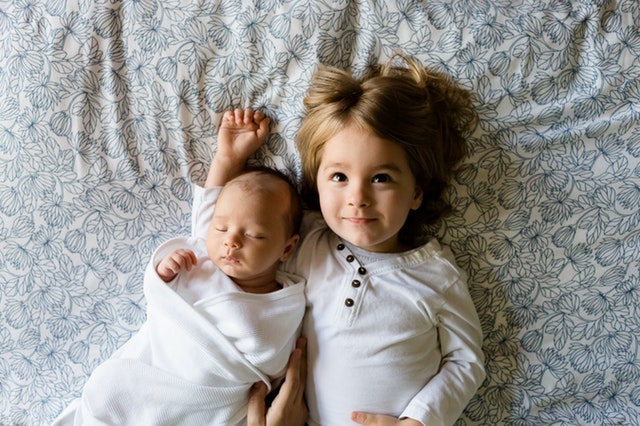 The digital asset of XRP, did something spectacular on the 18th of September when it shocked the crypto-markets by rising in value by 21%. In a time period that was less than 5 hours, XRP spiked from levels of $0.273 to those of $0.332 and has continued rising. The digital asset is currently valued at $0.36.
xRapid Factor
The reason for the sharp increment in value of XRP was news that the Ripple company was going to launch xRapid in the next month or so. This was after the firm's head of Regulatory relations for Asia-Pacific and the Middle East, Sagar Sarabhai, made the following comments during a CNBC interview on the 17th of September:
"I am very confident that in the next one month or so you will see some good news coming in where we launch the product live in production."
Stellar's Cross-Border Payments
The news of Ripple launching xRapid has come 2 weeks after the Stellar project and IBM, announced that they were entering the industry of cross-border payments through their new service known as IBM Blockchain World-Wire. The new payment settlement service has been quoted as being 'near instant' meaning that it will probably rival the transactions time seen in the xRapid pilot tests of 2 – 3 minutes earlier on in the year.
Stellar Acquiring Chain
…