Kobe Bryant to Attend niTROn Summit 2019 Hosted by TRON as A Special Guest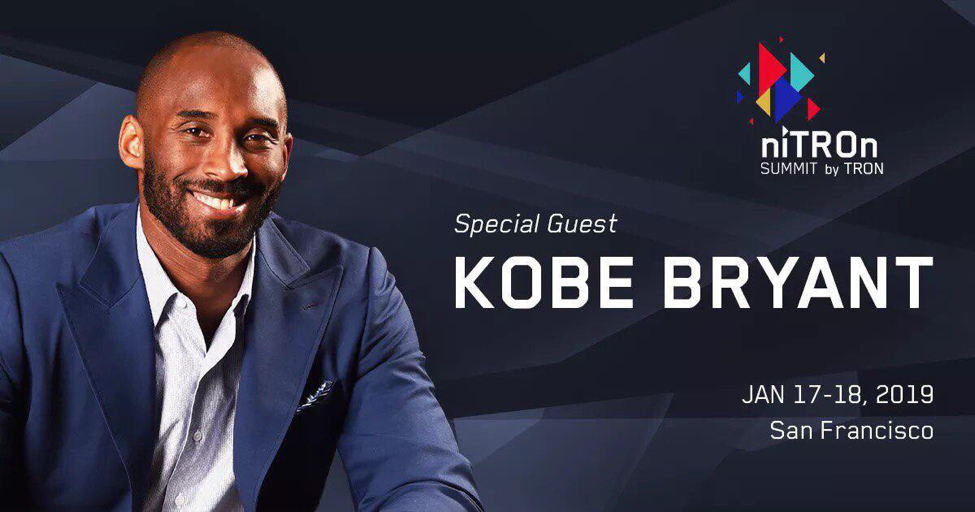 Event Hosted by Tron, niTROn Summit 2019, will take place at Yerba Buena Center for the Arts in San Francisco, USA, on January 17 – 18, 2019.
One of the foremost blockchain protocols in the industry that is committed to a vision of a truly decentralized internet; a platform that offers high-scalability, high-availability, and high-through-put, serving as the foundation for all decentralized applications in the TRON eco-system. The TRON protocol uses an innovative interface for smart contracts to improve compatibility with the Ethereum smart contract environment.
niTROn SUMMIT provides attendees with a platform for communication on a wide range of projects and allows practitioners, as well as KOLs from other industries to congregate and share blockchain solutions and innovations that will lead to groundbreaking technological advancements.
The summit will showcase TRON's projects with follow up insights from the members of the community. Kobe Bryant, former NBA superstar, will attend the summit as a special guest.
After having achieved greatest as a sports superstar, Kobe boasts several entrepreneurial successes in the business world. His career as a basketball player was marked by 1-time regular season MVP, 2-time Finals MVP, 5-time champion, 2-time scoring champion,  4-time All-Star Game MVP, 18-time All-Star, 1-time Slam Dunk Contest champion, 11-time All-NBA First Team selection, 2-time All-NBA Second Team selection, 2-time All-NBA Third Team selection, 9-time All-Defensive First Team selection, 3-time All-Defensive Second Team selection, 17-time Player of the Month, 32-time Player of the Week, 1-time All-Rookie Second Team selection, and 2 Olympic gold medals.
Kobe went on to create his own business empire as the co-head of his own investment firm, investing in a sports beverage company that earned him and his investors a 30x return in 2014. His investment firm, Bryant Stibel, has invested in 15 businesses mainly in the industries of tech, media, and data. Kobe has funded The Players' Tribune(a sports media website), Scopely (a video game publisher), and VIPKID in China.
We look forward to having Kobe share his life experience and insights with us at the summit.
Commenting on Kobe's appearance at the niTROn Summit, Justin Sun, founder of TRON said, "Kobe Bryant is a basketball genius. I have been a huge fan of Kobe and deeply inspired by his journey. It's my great honor to have Kobe as our special guest for the niTROn Summit. It's worth mentioning that Kobe Bryant is not only a basketball genius, but also an investment genius. We look forward to hearing his great speeches at the summit."
Justin Sun, born in 1990, Bachelor of Peking University and Master of the University of Pennsylvania, former chief representative for Greater China of Ripple, is the founder of TRON, the CEO of BitTorrent, as well as the founder and CEO of mobile social APP Peiwo. He was Asia Weekly's cover person in 2011, Davos Global Shaper in 2014, named Forbes China 30 Under 30 in 2015, and the only millennial student in the first batch of entrepreneurs at Hupan University in 2015. On July 24, 2018, TRON acquired BitTorrent.Inc, the Internet technology company in San Francisco, and Justin Sun has become the CEO of BitTorrent Inc. since then.
The distributed technologies that BitTorrent Inc. designed can scale efficiently, keep intelligence at the edge, and keep creators and consumers in control of their content and data. More than 170 million people use BitTorrent's products every month.
Learn more about niTROn, TRON's first international summit in San Francisco. Connect with us on Facebook, Twitter, Linkedin or on our Discord developer channel.
How Cryptocurrencies Will Change Online Gambling in the Future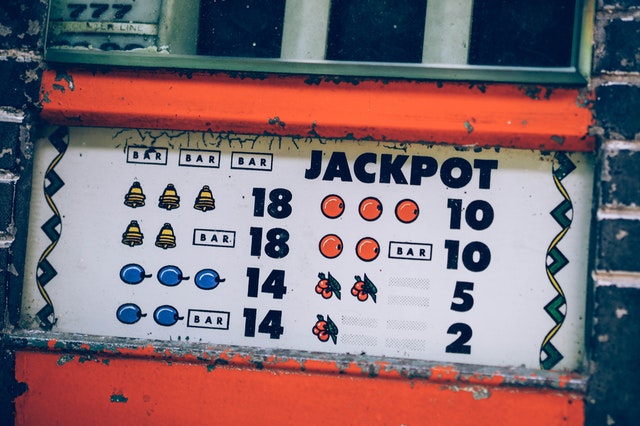 Anyone who has followed online gambling since the beginning can tell you that things don't stay the same for long. One of the reasons for this is that technology improves at such a ridiculously fast pace, and innovators in this industry are able to match up with those technological changes pretty quickly.
An innovation in technology that the Internet gambling industry has really learned from is cryptocurrency, with bitcoin in particular leading the way. We've seen it emerge as an alternative banking method, but it's going to change the industry as a whole in ways that people can't quite understand yet.
A Post-Legality Era
Something that has eluded online gambling since its inception is the idea of a global governing body. As it stands right now, each individual country (and smaller units of jurisdiction) have their own governing bodies that oversee in the industry. A lot of these laws are tied to banking laws, and that's where the legality of playing in bitcoin casinos becomes such an interesting topic.
In the present, we're seeing country-based regulatory bodies from places like Malta, Gibraltar and the United Kingdom start to work together and recognize each other's licenses more and more. That's taking serious steps towards having a global governing entity, and once that happens, the role of bitcoin is going to be even larger than it is now because it'll…
VOLUM (VLM) Announces Commencement of Token Generation Event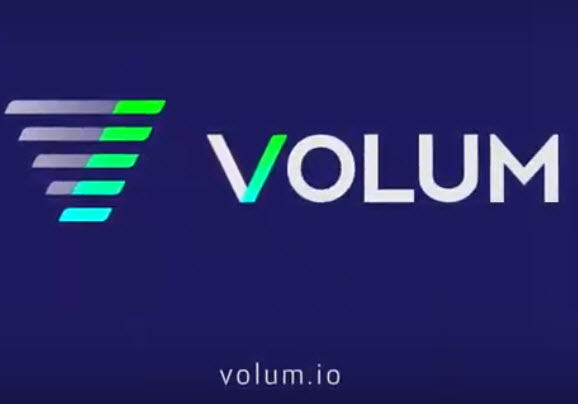 ESTONIA, May 4, 2019 – VOLUM (the "Company"), a multi-dimensional blockchain technology holding company, is thrilled to announce the commencement of the Volum (VLM) Token Generation Event ("TGE") beginning on Saturday, May 4. The VLM utility token is the native cryptocurrency powering the VOLUM supply chain and logistics management platform.
Driven by algorithmically intelligent software tailored to logistics and supply chain management, along with Internet-of-Things ("IoT") integrated functionality, and a backbone of hybrid public and consortium blockchain architecture, the platform is organized around the Volum (VLM) token. The VOLUM TGE will be managed by deploying ERC20 tokens on Ethereum Mainnet to maximize future access to cryptocurrency exchanges.
The VOLUM platform operates as a comprehensive control center for supply chain and logistics management operations. Companies who use this platform will be able to carry out a wide range of blockchain transactions including: Payments, Rewards, Purchase Orders, Legal Contracts, Regulatory Compliance, Taxation, Shipment Management, Letters of Origin, Customs Documents, Inputs/Outputs and Inventory Ordering, Delivery/Parcel Tracking, IoT Monitoring and Reporting, Big Data Analytics, and Inputs and End-Product Tracking/Traceability.
"The total addressable market for a blockchain-based supply chain solution is nearly $54 trillion globally, with the majority of the world's workers playing some part of this equation" noted Arnaldo A. Detrés, CEO of Bengala Technologies, LLC, the principle blockchain developer working to build the VOLUM platform. "However, blockchain solutions have been unable to…
How to Secure Yourself in Relation to Bitcoin: Top VPN Services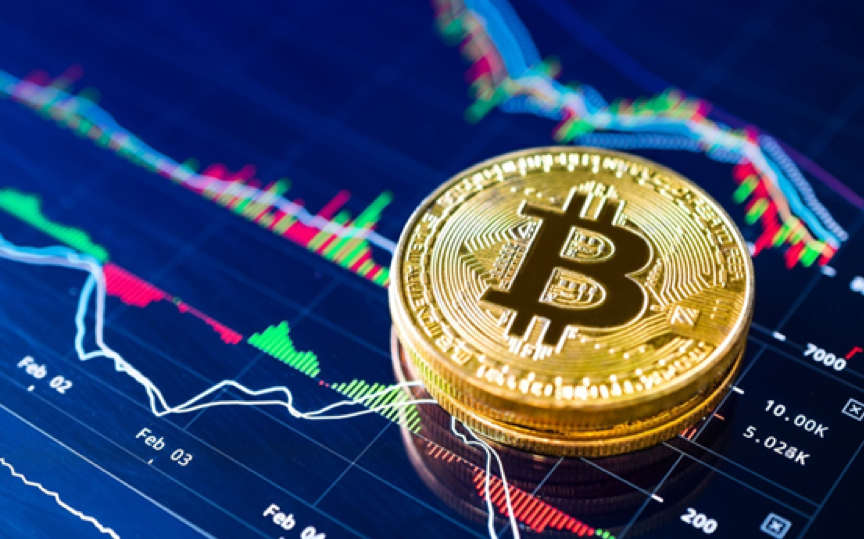 Nowadays, more frequently people opt to use cryptocurrency such as Bitcoin while dealing with financial transactions for its convenience, so its increasing prevalence isn't round-of-the-mill phenomenon but still, its users need to create fully protected cooltechzone to secure their data.
Recently, a great abundance of VPNs have started to accept it as a way of payment and it definitely makes sense: one buys VPN to retain anonymity on the Web, so why not to use the privacy-focused payment method? Paying for a VPN service with Bitcoins or any other cryptocurrency secures personal data from curious eyes leaving no traces.
What is a VPN?
Virtual Private Network (VPN) is generally presented by the group of linked to each other computers via the Internet. VPN boosts protection and provides a high level of anonymity to all types of Internet connections.
Security
While the connection to the ordinary Wi-Fi networks, a user usually gets access to the Internet directly, thus he becomes vulnerable to the hackers and the malware attempting to steal his personal data. On the other hand, applying VPN one transmits and gets data in encrypted form which makes it protected.
Anonymity
Generally, isn't hard to trace an Ip-address of any user and to identify his location with sufficient accuracy. With the help of VPN, the attacker will only get the address of the removed computer. Undoubtedly, the safeguard…