The Largest Decentralized Streaming Platform, Blockchain based "Twitch" DLive, Brings Content to Android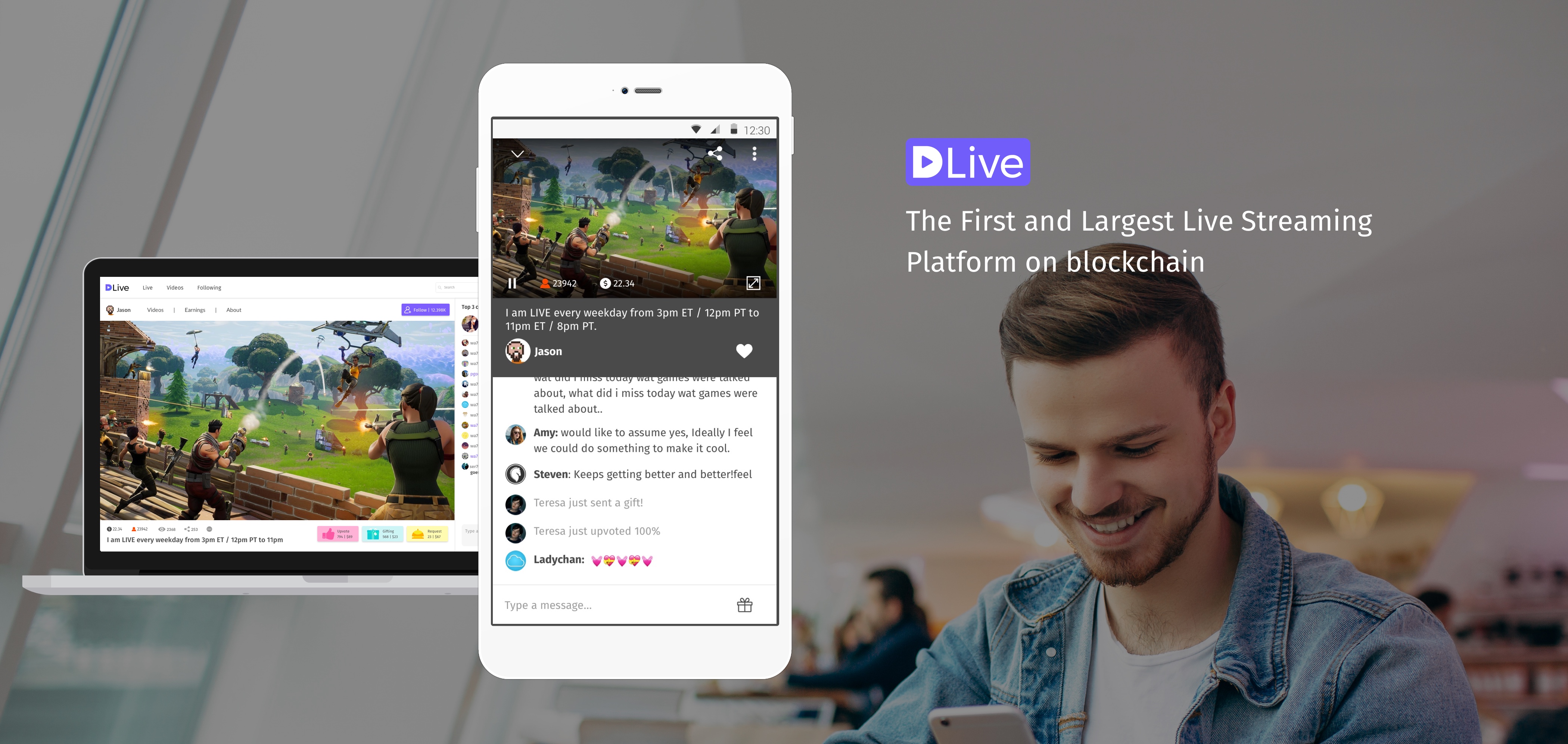 DLive, the largest blockchain streaming platform in the world is announcing some impressive growth figures and a new app launch today. The platform, which launched on the web six months ago, has shared that they recently hit 500,000 monthly active users. They also shared that their creators have earned a combined $2.6 million on the platform to date. Riding this momentum, DLive is launching on Android with the app available for download now on the company's website.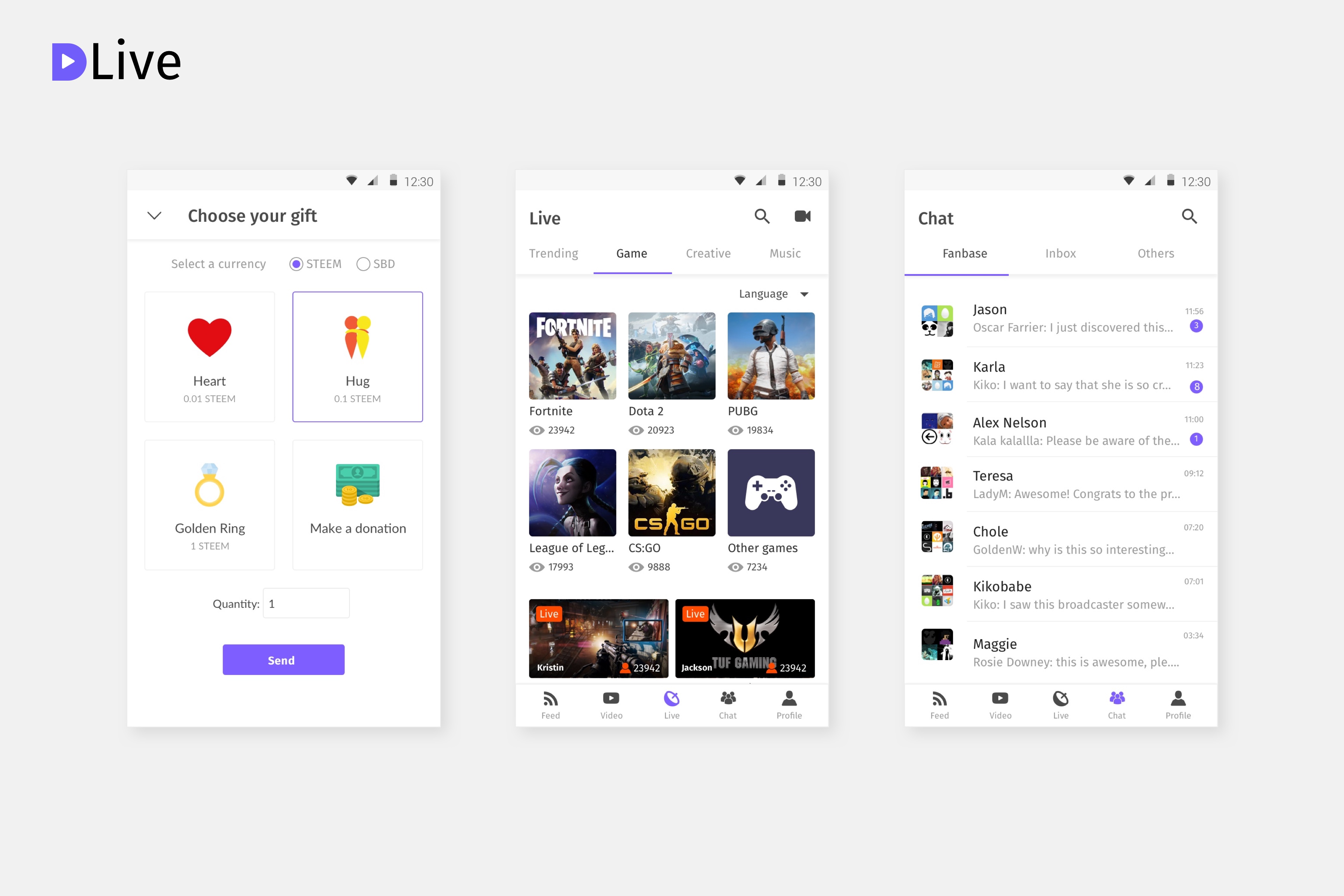 Built on the Steem blockchain, DLive is a Twitch-style decentralized platform that is looking to dethrone the live streaming companies by using blockchain. By removing the middleman, DLive believes that they can democratize video streaming and return the ecosystem back to the creators and fans who make it so great.
For creators, DLive doesn't take any share of their streaming revenue, giving them greater earning potential. Creators can also receive gifts from fans in the form of hearts, hugs, golden rings, and donations. DLive also has a dedicated team that monitors videos and pays creators directly for good videos. DLive uses the STEEM token as its primary currency.
"Blockchain has enormous potential to change how people stream and watch videos," said Charles Wayn, CEO of DLive. "Today, the industry is dominated by a few massive companies who are incentivised to take money from their creators and push ads into content whenever possible. By decentralizing streaming, we can democratize video content while giving a better overall experience to viewers and creators. Creators on DLive also have a chance to find an audience and not get buried under millions of streamers, as with larger platforms."
By decentralizing video streaming, DLive believes it is empowering the community to truly decide what kinds of content they want to see. Opting not to censor videos, content is surfaced based on how many upvotes or downvotes they garner.
Viewers also have the opportunity to earn tokens on DLive in a number of ways. They can earn tokens by upvoting content, making insightful comments, or referring friends to the platform. DLive currently doesn't show any ads to the community a well.
"DLive has revolutionised streaming," said David 'Tidy' Wyatt, a streamer from England who has made over $8,000 worth of STEEM on DLive since January. "Coming from a site where earnings are directly linked to your view count, DLive rewards its users based on content. I have told many fellow partners about this site, and they are loving it so far too."
DLive was founded in Cupertino by Charles Wayn and Cole Chen. The company currently has over 20 members who are located across four continents and 19 cities around the world. Their Android app is available for download now on DLive's website.
"DLive is an excellent opportunity for anyone looking to get into streaming or find a supportive community," said Patrick Ulrich, who has been streaming on DLive for 5 months."I never really planned on getting into streaming but I finally decided to join in some games with the friends I made on the platform. I couldn't be happier that I did. Not only have I made lifetime friends, but I was able to finance a trip to the DLive meetup in NYC with the rewards I earned for my time here."
Disclaimer: This article should not be taken as, and is not intended to provide, investment advice. Global Coin Report and/or its affiliates, employees, writers, and subcontractors are cryptocurrency investors and from time to time may or may not have holdings in some of the coins or tokens they cover. Please conduct your own thorough research before investing in any cryptocurrency and read our full disclaimer.
CoinFlip Continues to Dominate the U.S. Cryptocurrency ATM Market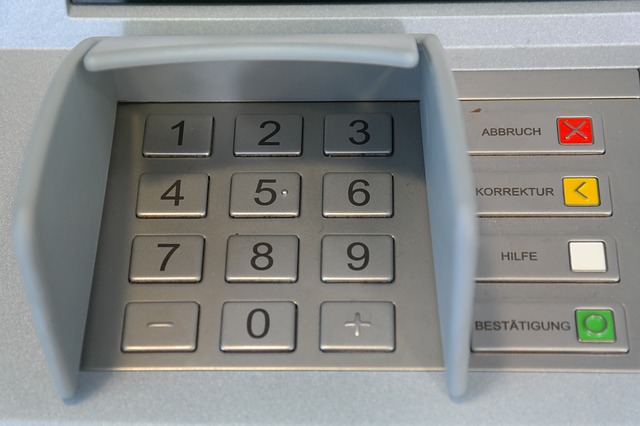 Although cryptocurrency has brought in a lot of traders seeking the dream of overnight wealth, cryptocurrency is a lot more than just striking it rich.  Cryptocurrency is about creating a new market with companies that are building cutting edge technology in an effort to continue elevating our way of life.  As the crypto market continues to expand, several companies are involved in creating ways for more people to participate.  One such company that appears to be making all the right moves is CoinFlip.
CoinFlip is the world's leading cryptocurrency ATM operator that currently allows users to buy and sell 10 different cryptocurrencies including BTC, ETH, LTC, DASH, TRX, KMD, LINK, BNB, XLM, and USDC.  Due to the company's quick growth, CoinFlip has quickly gained a reputation of being the place to go for all crypto ATM transactions.  In addition to its massive geographic coverage, there are four advantages that CoinFlip currently offers over its competitors:
Lowest fees of any cryptocurrency ATM in the world
Lightning-fast transactions that are typically completed between 10 and 30 minutes
Extremely easy customer verification
24/7 customer support through phone, text, and chat
Given the global pandemic currently facing us, many companies have been struggling just to survive.  CoinFlip, on the other hand, is not only surviving but thriving.  The company has had an exciting few months and has even bigger plans…
Lite.IM Dethrones Facebook After Integrating Crypto Wallet With Popular Messaging Platforms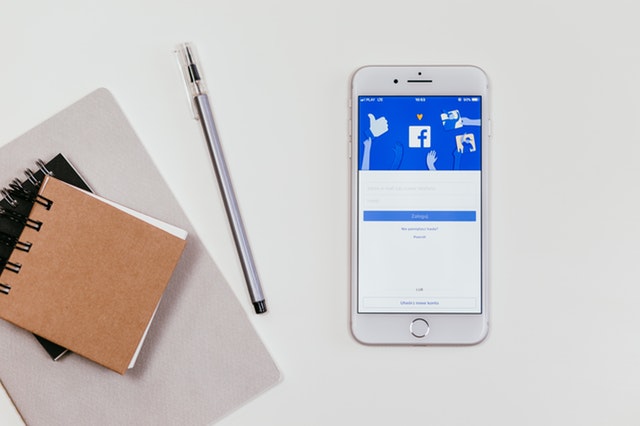 With the crypto markets in turmoil, especially after news about a potential hack at Cryptopia, traders and investors need to turn their attention away from day trading.  Instead, crypto traders really need to think long-term and identify projects that are sure to win in the long-term.  In particular, one crypto company is making major headlines after winning an all-important technology battle against the mighty Facebook.  That company is Zulu Republic (ZTX).
Zulu Republic Develops Lite.IM
Zulu Republic is an ecosystem of blockchain tools and platforms, designed as a place where people, businesses, and organizations can thrive on their own terms.  And indeed, Zulu Republic has hit a grand slam with their development of Lite.IM.
Lite.IM is a crypto wallet that has been integrated with several of the most popular messaging platforms such as Facebook Messenger and Telegram.  In addition, users in the U.S. and Canada can also exchange and manage crypto balances through SMS.  Although not all cryptocurrencies are available, the team has selected four of the most popular currencies which include Litecoin (LTC), Ethereum (ETH), Bitcoin (BTC), and the native currency of Zulu Republic (ZTX).
Telegram and Facebook Messenger are extremely popular platforms.  But, potentially even more exciting news, is that the Lite.IM team plan to announce WhatsApp integration in the next 1-2 weeks.  There is a reason why Facebook acquired WhatsApp in 2014, for…
An In-depth Review of the New SuchApp Messaging App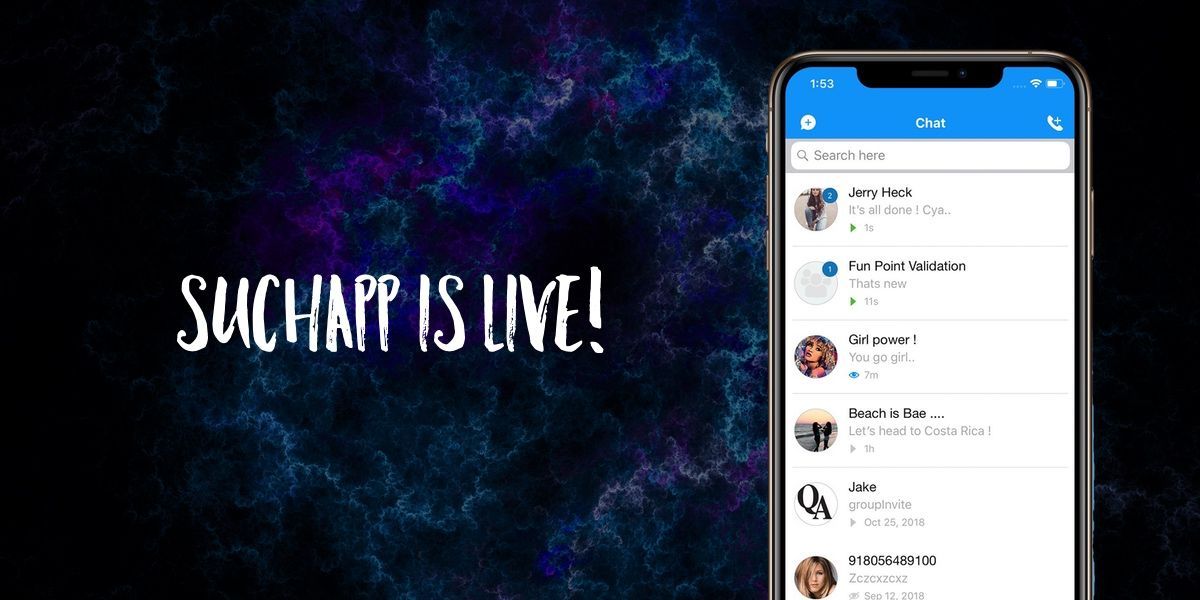 SuchApp has launched and with that comes the next generation of a multi-functioning messaging app which will open doors to targeted communication with individuals and groups. There is unlimited potential in business growth and advertising as well as interactive campaigns and communication with a broad audience.
Join A Group
There is a growing list of groups being developed by leaders and influencers who see the potential for targeted growth in their sectors. Retail and Commercial business owners want to be where the people are, and SuchApp has diverse functionality to reach a global marketplace. What's more, SuchApp offers uncapped groups, meaning an you have the ability to communicate and network with an unlimited number of people in your target groups.
There are three different types of groups: private, open and secure. What differentiates between them is the ability to keep it open to the public, be invite-only, or launch secure closed groups.
One of our popular open groups is Dogs. Small businesses are beginning to promote their products or services. Large businesses can share their latest sales. The Dogs group invites dog lovers, groomers, pet supply businesses, veterinarians, dog sitters. Like-minded people can find a local dog park and hang out.