Litecoin (LTC) partners with TenX to launch Litecoin debit card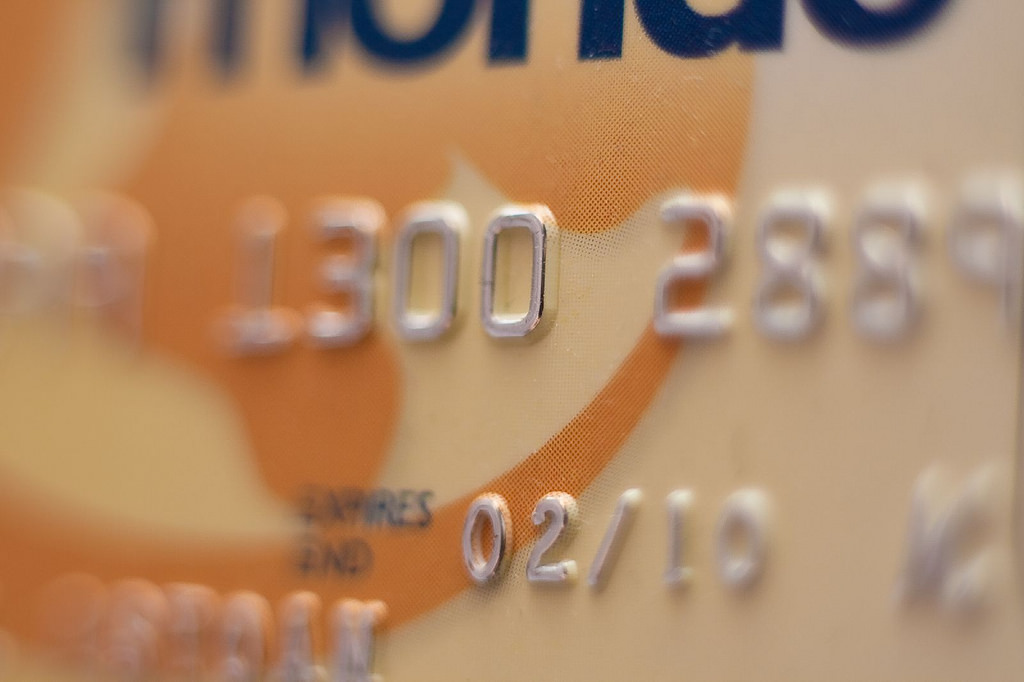 In the crypto market, top coins like Bitcoin and Ethereal are seeing optimistic days lately. On the other side, Litecoin has been facing a few difficulties recently — and has not been able to maintain its spot in the top 5 rankings. However, it has something (in fact, a couple) very exciting coming up. The Litecoin foundation and TenX have come together to introduce something that more likely is going to impact their users, in a positive way.
TenX will now start supporting LTC on Android as well as iOS. indeed, it truly is one step ahead. But even more, exciting news is, TenX and Litecoin are looking to start a co-branded card. Regarding this new plan, more updates from both companies are expected to come out soon officially.
The TenX team notes on their blog:
"We are also excited to announce a new partnership; we have reached out to, and are working with the Litecoin Foundation to introduce a co-branded card for which more information will be available soon. We hope to become the preferred payment platform for fans and owners of Litecoin, and cannot wait to see you use our wallet and join the revolution!"
With this update, we know that Litecoin is not going to be extinct. Although there were questions about LitePay being launched and canceled; it looks like Litecoin has come up with something that will change its trend.
Undoubtedly, Litecoin still seems to be an important coin in the market that has potential profits — one must not forget it still is in top 10 cryptocoins list (ranks 6th, currently), there must be some good reasons behind that, right? Earlier Abra had chosen Litecoin as their primary asset, and now with TenX partnership, it looks like Litecoin will see good times.
Apart from this, there is yet another good news that Litecoin community has got. LTC has now become available on Korbit, which is the most reputed cryptocurrency exchange in South Korea.
Charlie Lee has even made an official announcement about their listing, and he also put up a witty remark directed to Gemini saying:
 "Korbit is now trading Litecoin!', The last remaining major exchange not supporting LTC yet is @GeminiDotCom. What are you waiting for?
With a ranking of #28 on the Coinmarket cap, Korbit is the biggest south Korean platform to exchange cryptocurrency. The exchange has been used to trade the top coins like Bitcoin, Ripple, Ethereum and now it offers Litecoin trade as well. Indeed, this is another definite advantage to the Litecoin.
The Litecoin network's story began in 2011, and it has a promising history as it competes against the major coins like Bitcoin and Ethereum, and was always considered one of the top coins. The coin has been doing quite well except for a few dips like the one recently, due to the fact that LitePay didn't happen. But now with all these promising partnerships and listings on top exchanges, it might be able to fill the LitePay's void nicely.
The one reason why many users prefer Litecoin is also because of its easy accessibility. Besides, it has a really fast transaction rate. In fact, it just takes around 2.5 minutes for a block. Nevertheless, LTC is faster that Bitcoin itself that takes nearly ten minutes to process. At the moment, Litecoin has a trading value of $150 per token and has $8 billion market cap.
Consequently, earlier there were speculations raised about how the value of Litecoin will go up to $100 by the end of the year. However, we will have to wait and see if all of these benefits will actually help raise the value of the coin to what is speculated or even more than what is speculated.
For the latest cryptocurrency news, sign up for our Telegram!
Disclaimer: This article should not be taken as, and is not intended to provide, investment advice. Global Coin Report and/or its affiliates, employees, writers, and subcontractors are cryptocurrency investors and from time to time may or may not have holdings in some of the coins or tokens they cover. Please conduct your own thorough research before investing in any cryptocurrency and read our full disclaimer.
Image courtesy of Paul Istoan via Flickr
Zeex Expands Through Multiple New Partnerships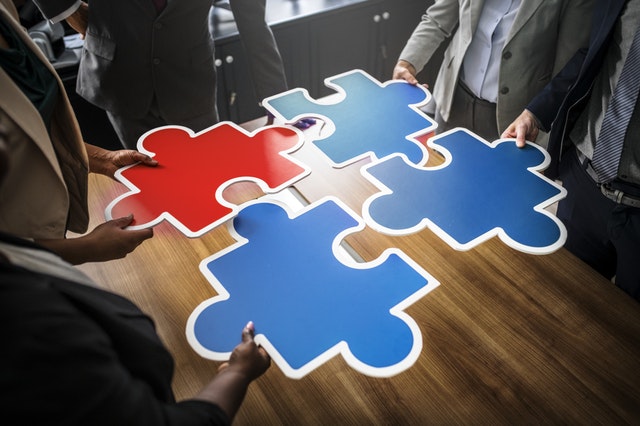 Zeex has inked a series of new deals with crypto wallet providers as a central element in the company's move to revolutionize the wallet marketplace with its new proprietary gift card liquidity mechanism. Zeex has now signed deals with Bancor, Hooxi, Coinwall, Ginco, Sirin, and BreadWallet (BRD). 
Introducing Zeex
Zeex is a platform that confronts the most limiting obstacle in the crypto space: utility as a medium of exchange with a marketplace comprised of traditional products and services and traditional modes of commerce. Zeex offers users the ability to skip over the fiat currency step and make purchases by converting cryptocurrency into "corporate currency" through the Giftcard channel.
What's the Big Deal?
At this stage, there are no truly effective means to circumnavigate the fiat step and utilize gift card exchange liquidity directly from cryptocurrency. While Coinbase has anointed the "Prepaid Crypto Giftcard" concept, this is a relatively recent development and the market has yet to comprehensively adjust.
Zeex has seized the initiative and emerged as the leading player on this front, with support from its non-blockchain sister, Zeek. Zeex has already lined up a series of blue-chip corporate brands, including Nike, ASOS, XBOX, Reebok, and Amazon, and is already pushing its minimum viable product iteration into late-stage production.
This is the…
Supporting with Five Highlights, the New Generation of ColdLar Wallet Pro 3 Shocked Release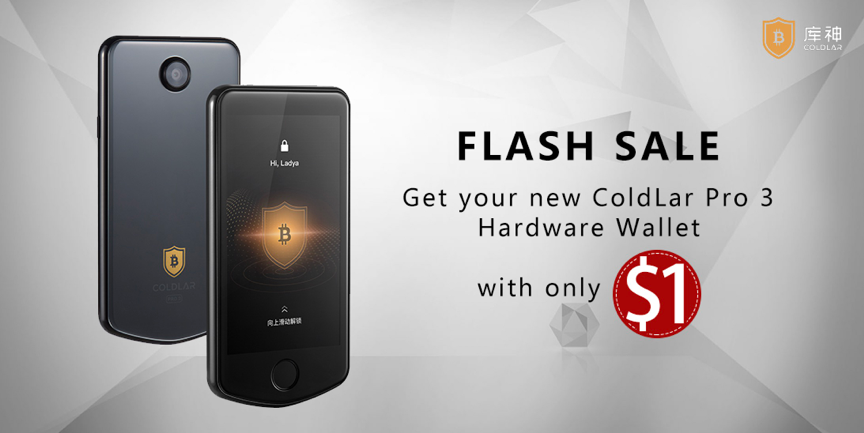 The new generation of ColdLar Wallet Pro 3 has been released, which makes a great step to become the Guardian for the Blockchain Assets.
Most of the experienced customers of cryptocurrency circle have known about ColdLar Wallet for a long time. However, the beginners also can understand its concept though this article.
ColdLar Wallet is not only an intelligent hardware cold wallet product, but also a full set of security storage solutions for blockchain assets. ColdLar Wallet adopts the ideal of "Dimension Reduction Protection", and it is composed of cold end wallet device and hot end APP.
The cold end is a hardware device, which looks like a cell phone without requiring a network connection, mainly responsible for building transactions and signing transactions. And the hot end APP need to connect to a network with broadcast transactions and query balances as its main tasks.
The unique structure of "Hardware Device Plus Mobile App" ensures that the private key will never connect to the network. The full set solution transmits the encrypted information by encrypted two-dimensional code or NFC, which can guarantee the absolute security of transactions.
The security storage solution of ColdLar is based on the security structure of ColdLar wallet. And it takes the secure storage and algorithm of the private key as its core, as well as relies on the strong research and development capability of ColdLar, for completely isolating the hacker attacks.
Humaniq Doubles Number of Nations Where it Brings Global Unbanked Better Options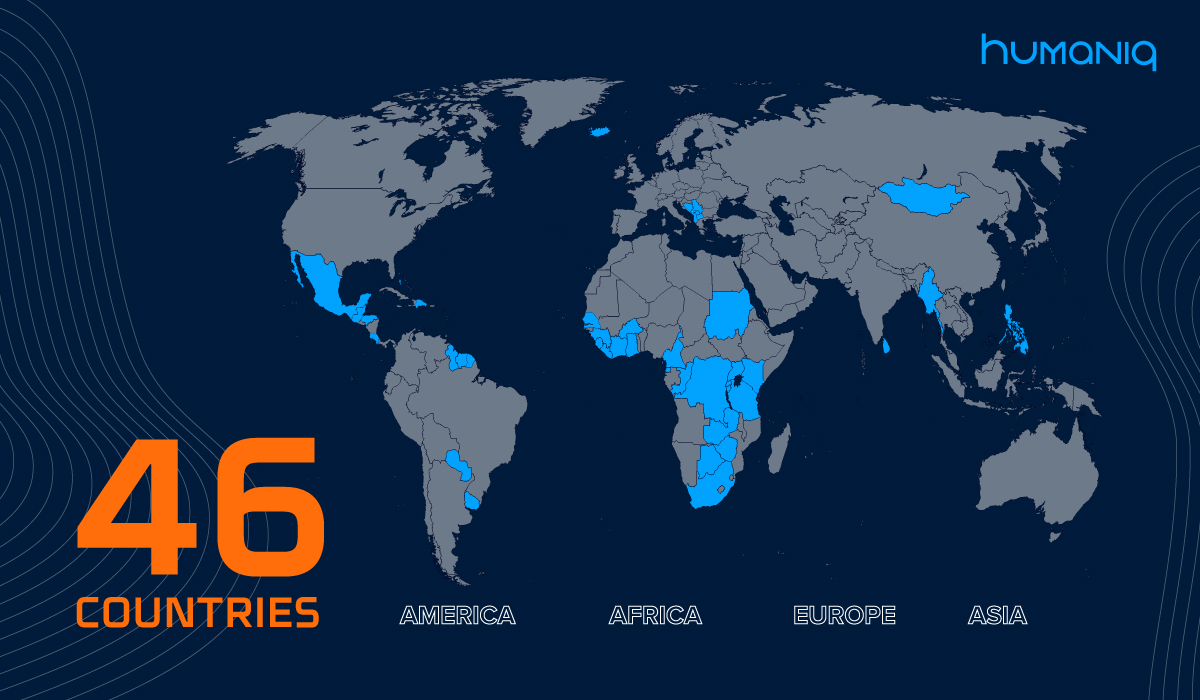 London, September 20, 2018 – International FinTech company Humaniq today expands its global reach by launching the Humaniq app with full functionality –  wallet & crypto emissions – in a further  24 countries. The launch, from Asia to Latin America,  takes the total list of nations Humaniq App operates into 46. The expansion will provide both social and financial empowerment to the global unbanked population and widen the horizon for financial inclusion initiatives.
Launching the app in new continents with already close to half a million users onboard after less than a year Humaniq is ready for further rapid growth and achievements. As of today, the Humaniq App can be downloaded in 24 new countries: Republic of the Philippines, Myanmar, Sri Lanka, Papua New Guinea, Mongolia, Seychelles, Belize, Dominican Republic, The Bahamas, Guatemala, Honduras, Costa Rica, Venezuela, Guyana, Suriname, Paraguay, Oriental Republic of Uruguay, México, Albania, Montenegro, Macedonia, Republic of Serbia, Bosnia and Herzegovina, Republic of Iceland.
It is no coincidence that there are Southeast Asia and Latin American countries in the list of nations Humaniq now operates in. Humaniq will fill in the gaps in financial inclusion, bringing knowledge and skills that will help people to use financial products and services effectively and with a greater awareness of their rights and responsibilities in financial markets.
Today, there are approximately 1.7 billion people without any access to financial accounts, according to the World Bank's Global Findex Database 2017 (Findex).…