Litecoin Struggles to Get Back in the Game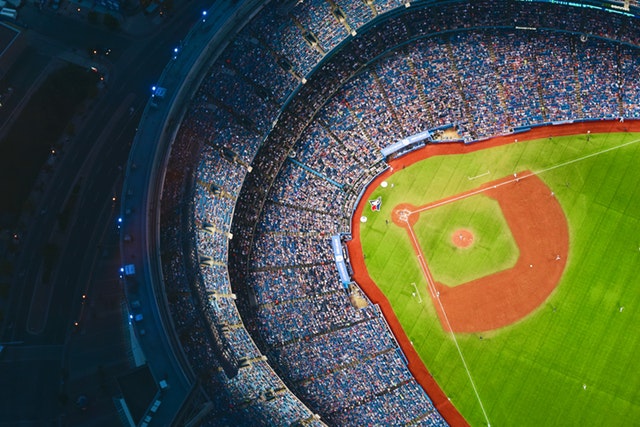 Lately, the cryptocurrency markets have been through a lot of turbulence. Bitcoin Prices have dipped further than expected and altcoins were hit badly with the recent hacking incidents associated with Verge and Bitcoin Gold. Now that this week the market is on its way to recovery, crypto enthusiasts are eyeing top-5 crypto for their performances and to decide which one is the safest bet to make under the present conditions. One such cryptocurrency is Litecoin that's currently making its way towards recovery signifying that it's still not too late to invest in Litecoin. In this article, we shall discuss what Litecoin has been up to and why it'll always be one of the advantageous crypto investments.
Release Candidate of Litecoin core v0.16
Back on 21st May, Litecoin announced Litecoin core v0.16.0 release candidate which was its major release after a long time. It includes new features, several bugfixes to improve and enhance performance and translations update etc. this version was released as a recommended upgrade so that every user can benefit from the newly developed features such as;
Full Segwit Wallet Support
The latest core release introduces complete segwit support in the wallet for the user interface.
Bech32 Address Support
The v.0.16 release candidate also has support for native segwit addresses (Bech32). Means the ability to send to Bech32 addresses and generating such addresses has been included in the new release candidate.
SHA256 Assembly Enabled by Default
SHA256 hashing algorithm was enabled for enhancing performance and increasing the speed up to 50%.
Advancements of PayWithLitecoin
PayWithLitecoin movement has been making progress since the day it was first announced and now it has reached adoption into the mainstream. The reason behind its incessant progress lies in the fact that it has gained the attention of various small businesses. These businesses are signing up to accept Litecoin as a mode of payment and benefit from it. PayWithLitecoin is basically a well-planned marketing strategy that rewards both parties. PayWithLitecoin reached a significant milestone when iPayment Inc. which is a renowned payment processing solution provider having almost 137,000 companies and businesses under its portfolio opened up to Litecoin payments in partnership with Aliant payment. This partnership with iPayment and Aliant payment has paved a secure path to Litecoin payments by giving merchants an opportunity to accept crypto.
Litecoin Resistant to Attacks Similar to Bitcoin Gold
The hacking incidents which shook cryptocurrency markets have caused great damage and have subsided after a week. Currently, every crypto trader, investor and cryptocurrency enthusiast is looking for more secure projects to turn to. Under such conditions, Charlie Lee aka the founder of Litecoin has commented that contrary to Bitcoin Gold that was attacked by a mining hack, Litecoin mining algorithms are too strong and doesn't let such hacking attempts become successful. In short, the complexity of Litecoin mining algorithm makes it mining hack resistant.
Why Invest in Litecoin (LTC)?
Although crypto enthusiasts are well aware of Litecoin's previous disappointing market performance still it doesn't mean that Litecoin project is dead and there are no possibilities left regarding the future. Litecoin has immense potential to lead altcoins by the hand. It's a matter of time when Litecoin gets real with its mainstream adoption and partnership with tech giants. Litecoin has always been preferred than Bitcoin in terms of performance, speed and lower transaction fee. Analysts presume this is a good chance to invest in Litecoin.
Market Position
According to the latest data on coinmarketcap, Litecoin is ranked as the 6th largest cryptocurrency of the world. The total market capitalization of Litecoin as per the time of writing is close to $6.7 billion USD. The individual price of Litecoin is approximately $118.65 which is rising at the rate of 0.73%. Almost $253 million USD worth of Litecoin has exchanged hands within the last 24 hours.
Final thoughts
It may not be over for Litecoin just yet, even though crypto markets are suffering from negative sentiments in each sector and scrutinized for its unsafe and unpredictable nature, it won't be long when things fall in their respective place and the top 10 cryptos, as well as the altcoins, prove their worth. Litecoin is gradually progressing towards its milestone and it'll be quite a show watching what it can do to make it happen.
For the latest cryptocurrency news, join our Telegram!
Disclaimer: This article should not be taken as, and is not intended to provide, investment advice. Global Coin Report and/or its affiliates, employees, writers, and subcontractors are cryptocurrency investors and from time to time may or may not have holdings in some of the coins or tokens they cover. Please conduct your own thorough research before investing in any cryptocurrency and read our full disclaimer.
Image courtesy of Pexels
VOLUM uncorks its track and trace platform for global alcoholic beverage producer ISBG
VOLUM onboards global wine and spirits producer, ISBG, to simplify its supply chain process with a track-and-trace platform that digitizes and reduces traditional paperwork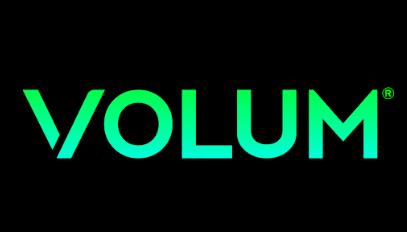 ESTONIA — March 2019 — VOLUM, the blockchain ecosystem for enterprises, is announcing that ISBG, a global producer of alcoholic beverages incubator, is partnering with VOLUM to implement its platform into its sales and distribution process. The VOLUM platform digitizes and simplifies both traditional paperwork and the supply chain process, using its operational smart contracts.
A supply chain can be a difficult process to track and trace. A comprehensive system of organizations, activities, information, and resources have to be accounted for, not to mention the overwhelming amount of paperwork. So, what's a large corporation to do, if it truly wants to accelerate its supply chain while cutting back on paper waste? VOLUM has developed a blockchain framework that allows enterprises to convert traditional paperwork into a digital process while safeguarding all transactions and steps within a company's supply chain.
VOLUM leverages blockchain technology with an ecosystem that is specifically designed for farmers, manufacturers, distributors, public utilities, governing agencies, financial institutions, and IoT data hosts. The VOLUM…
Blockchain-Focused ETF Arrives on London Stock Exchange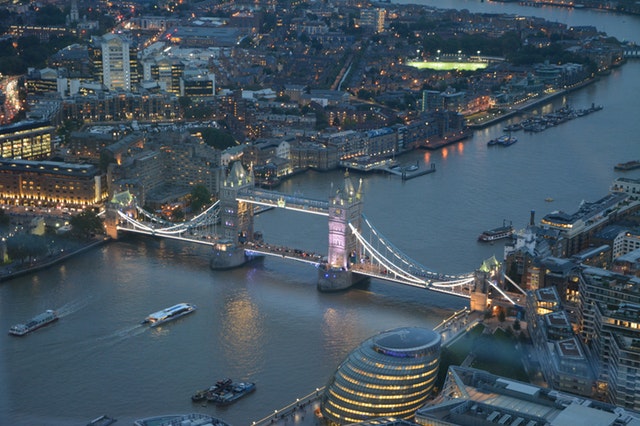 The crypto community is still waiting for the US SEC to approve Bitcoin ETFs, with speculation which application might get approval being one of the hottest topics in 2018. However, come 2019, the US government shutdown dragged on, and the Bitcoin ETF request which had the most potential to see a grant got withdrawn by the very companies that submitted the application.
While the question of BTC ETF remains hanging in the air, blockchain-focused ETFs seem to be a different matter entirely. In a recent announcement by an independent investment managed firm called Invesco, the company has stated that it was about to launch the largest blockchain-focused ETF in the world. They managed to go through with this plan, and the ETFs have reached the London Stock Exchange today, March 11th.
The exchange-traded fund includes a portfolio containing as many as 48 different firms which are bringing exposure to the emerging technology. Among them, there is Taiwan Semiconductor Manufacturing, which is a well-known creator of chips used for crypto mining, as well as the CME Group, which is the first regulated exchange in the US which launched Bitcoin futures. There are many other well-known companies as well, such as Intel, Microsoft, and others.
Chris Mellor, the Invesco's head of ETF equity product management in Europe, said that blockchain has a huge potential to increase earnings, even though…
Could Jeff Bezos Turn to Bitcoin to Hide Fortune from Wife?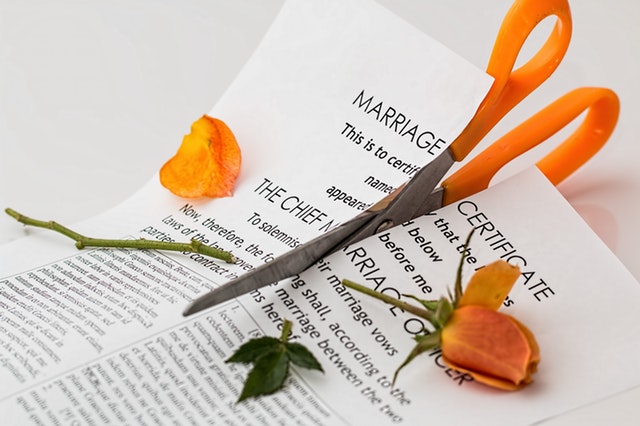 Amazon's Jeff Bezos has made numerous headlines recently due to his overly-publicized divorce, which shows all signs of being one of the most expensive ones — if not THE most expensive one — in modern history. According to estimates, it might cost him as much as $70 billion, which will make his soon-to-be-ex-wife the richest woman in human history.
However, as the process continues to unfold, many have started wondering if things may have ended up differently for Bezos if he turned to Bitcoin for help.
Bitcoin as a divorce tool?
In the last several years — since Bitcoin and other cryptos hit fame — many have started turning to BTC during their divorce proceedings. In fact, it can even be said that using the largest cryptocurrency in this way has become a new trend. The trend has been gaining so much strength that numerous law companies started including advice on what to do in regards to Bitcoin as part of their websites.
However, while the trend has been picking up in recent years, it is nowhere near as easy as it might seem. For example, if there is even a suspicion of a spouse having undisclosed holdings appears during the divorce process, it might be enough to impact the final decision of the judge. In other words, even if there is a complete lack of evidence, but…