Loom Network Climbs on Its SDK Public Beta Release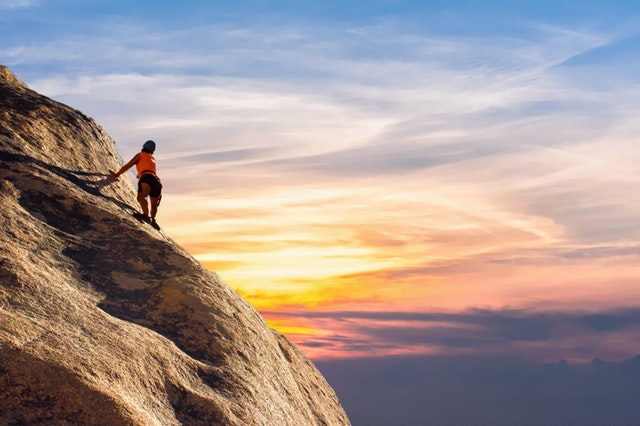 After going through a rough weekend and an even bloody Monday, crypto markets all over the world are now attempting for a recovery. Some altcoins have also contributed to the pace of recovery. Such a promising altcoin is loom network which has released its software development kit public beta version which gave its markets a bullish trend that continues even now. This public release will allow developers to try out loom network and build customized DAppChain games. After all decentralized apps have spiked many developer's interests towards crypto. Loom Network does not have a whitepaper because according to them a whitepaper is all talk and unfulfilling promises. Such a daring project releasing their public beta at this point could only mean increased user base and bullish sentiments. In this article, we shall find out more about loom network's potential and its recent achievements that contributed to its current performance.
An Overview of Loom Network:
For those who have not heard of Loom Network before, it's a blockchain based ecosystem for games and even social apps. Loom Network is a platform as a service which was created on Ethereum blockchain. It allows developers to create and execute large-scale DApps. Loom Network applies the concept of a system of sidechains through which helps each decentralised application to run on its own sidechain avoiding congestion and network load and promote speed as well as scalability. The best part of using Loom Network SDK is that devs can code their own DApps in general programming languages. Loom Network aims to build a platform responsible for the creation of various blockchain-powered games and Apps through a scalable infrastructure.
Notable Features of Loom Network:
Loom Network was created back in September 2017 as fundamental infrastructure platform which would help Ethereum scale, it is also the first scaling solution for Ethereum to be live in production. The team of loom network also calls it EOS on top of Ethereum for better comprehension. The core product of loom network is their SDK which works as a B.Y.O.B (build your own blockchain). It also generates what is being called as 'DAppChain' which is a 2-layered blockchain having Ethereum as its base layer. DApps built using loom network would run on separate DAppChains because there are two effective advantages of it.
DAppChains use alternative consensus rulesets which optimises DApps to gain higher scalability.
As told earlier, the base layer of Ethereum guarantees security for DAppChain based assets.
Securing Listing on South Korean Crypto Exchange, Upbit:
Earlier on Tuesday, the announcement of listing Loom Network came from Upbit, a well-known cryptocurrency exchange based in South Korea. It is one of the largest crypto exchanges of South Korea based on 24hr volume statistics. Around $334 million worth of crypto were processed by Upbit within the past 24 hours. The same day loom network became available for trading which means the exchange process has already started. According to CoinMarketCap an approximate of $50 million (excluding trading fee) worth of $LOOM has exchanged hands through Upbit within past 24 hours. Loom network has also been listed on BartexDEX and Binance last month so it's clear to see that the team behind loom network is getting ahead with listings on influential exchanges.
Loom Network SDK Beta Goes Live:
The announcement of loom network's public beta release was well-received by crypto enthusiasts as well as blockchain developers. They also revealed information regarding the tools available for developers for building on their network with some additional examples of DApps. The Loom network SDK along with its tools are supposed to promote largescale adoption from differently skilled developers interested in DAppChain. The number of users on Loom Network has been increasing for the past few months. Their educational course CryptoZombies which helps new devs to learn how to create Ethereum DApps has gained 207,000 people up until now and its expected that all of them will now eye the newly released SDK. A couple of upcoming announcements and hints were also released with SDK public beta. The SDK roadmap and details on the Token Utility Updates are arriving next for the community according to the official tweet by loom network.
Current Market Position:
According to the data on CoinMarketCap, Loom Network is placed at the 73rd largest cryptocurrency having a total market capitalization of $154.6 million. Its individual price at the time of writing is close to $0.255 with an increased rate of 2.04%. LOOM tokens serve a very different purpose, for purchasing a license for developers to build games. The total circulating supply of Loom Network remains 606.4 million $LOOM. The booming performance by loom network is being tied to the Upbit listing because, in the past, crypto enthusiasts and investors have observed many altcoins rise after official listing on a South Korean exchange.
Final thoughts:
These past hours might've been bullish for loom network but people who have been following its trends since way back must know that it was nowhere close to its once all-time-high mark of $0.67. There's no denying that this project has enormous potential but it needs more activity towards reaching their milestones to secure significant investment.
For the latest cryptocurrency news, join our Telegram!
Disclaimer: This article should not be taken as, and is not intended to provide, investment advice. Global Coin Report and/or its affiliates, employees, writers, and subcontractors are cryptocurrency investors and from time to time may or may not have holdings in some of the coins or tokens they cover. Please conduct your own thorough research before investing in any cryptocurrency and read our full disclaimer.
Image courtesy of Pexels
TRON Partnership Involves Cloud Computing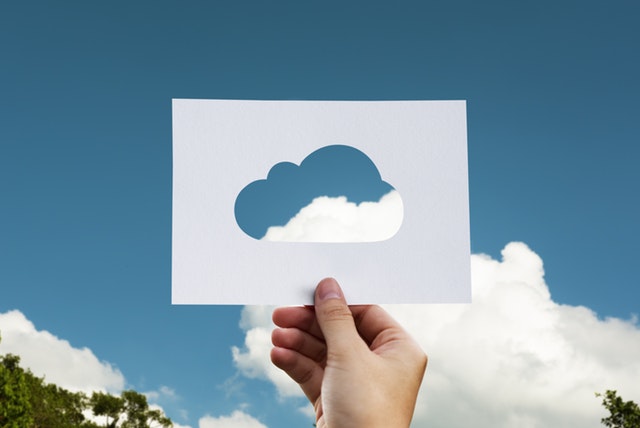 It has been almost an entire week since Justin Sun, the founder of TRON (TRX), announced a new big partnership for this cryptocurrency. His Twitter announcement did not provide a lot of information, except for the fact that the TRON partnership is with an industry giant worth tens of billions of dollars.
Finally, First time to partner with tens of billions USD valuation industry giant. Guess the name 😊#TRON #TRX $TRX

— Justin Sun (@justinsuntron) October 12, 2018
Even so, the entire crypto community started speculating about the new partner's identity. Soon after the announcement, a new rumor emerged, claiming that the identity of an unnamed corporation was uncovered. According to the rumor, TRON's new partner is none other than Baidu, one of the largest tech giants of China, which also represents this country's largest internet search provider.
Baidu is often viewed as China's version of Google, and if the rumors of a partnership with this company turn out to be true, this will be a big game-changer for TRON.
However, in days following the announcement, new reports started coming in with claims that the partnership will not revolve around blockchain technology. Instead, ODaily reported that the alleged partnership between TRON and Baidu will be focused on cloud computing. The report claims that TRON will be purchasing computing resources from Baidu.
Baidu to…
Will Ripple (XRP) advocacy hike affect bitcoin dominance of China?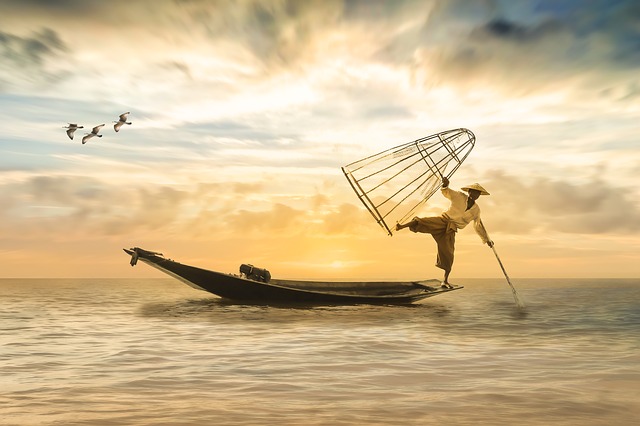 Currently, China is leading in Bitcoin mining industry by far, second to none for bitcoin mining power. Literally, it's contributing over 70% of the network's hash rate (a term that is used in describing the total processing power of a blockchain network). But how Ripple fits in here and what it has to do with that? We'll talk about that a bit later below, let's cover some in-depth facts about China's dominance over Bitcoin first.
It's a near-complete dominance by China on the BTC mining grid that has made it responsible for mining a majority of circulating bitcoins. A Beijing-based company, Bitmain Technologies, is highly responsible for extracting the significant part – more than half of the globe's bitcoin, and alone, it has approached 50% of the total hash rate more than once.
The fact that China is controlling a majority of Bitcoin hash rate, clearly tells that it has the power of manipulating or merely destroy the bitcoin network if it gets enough support should it decide to take such a move. Therefore, this has led to serious concerns among countries including the US that China might get an edge in this cryptocurrency industry and possibly becoming a potential threat.
China is the biggest manufacturer of Bitcoin as well as cryptocurrency mining equipment. The reason behind the massive growth of mining farms in the country is because of cheap electricity bills.
Furthermore, the country has adopted several…
Ravencoin (RVN) Surges Following Binance Listing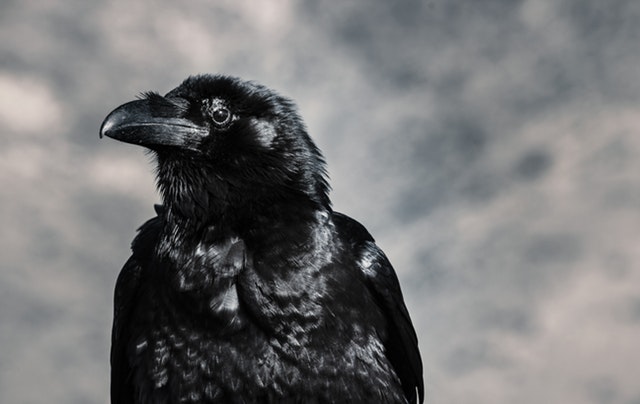 While most cryptocurrencies today still remain unstable and at the edge of falling into the red, there are some coins that are doing significantly better. One such coin is Ravencoin (RVN), which has surged by over 26% in the last 24 hours.
About Ravencoin
Ravencoin came to be as a hard fork of Bitcoin and was inspired by a popular book series-turned-television programme, Game of Thrones. The coin's developers decided to make Ravencoin an open-source project that provides users with the ability to declare assets on their platform. The platform itself is decentralized, transparent, and secure.
Just as Game of Thrones' ravens are used for spreading the news and truth, Ravencoin hopes to become a carrier of truth regarding the ownership of assets on the blockchain.
Ravencoin's main use case is for performing P2P transfers, while it prioritizes security, autonomy, user privacy, and control. Additionally, as a coin fighting for truth and transparency, it also stands against censorship.
Ravencoin got listed on Binance prior to MainNet launch
Following the last week's announcement that Ravencoin is getting officially listed on Binance, the world's largest cryptocurrency exchange ba trading volume, Ravencoin experienced a large price surge. At one point, the surge took the coin's value up by over 31%. At the time of writing, however, the coin is still growing, with an increase of 26.15% in the last 24 hours.
Getting listed on Binance has brought Ravencoin to the top…