Ludos Protocol Makes a Strong Case for Investors in Blockchain Gaming
As games migrate to the blockchain and become increasingly complex, Ludos Protocol is set to capture this new market. It's creating a solid ecosystem of DApps and toolboxes that provide Blockchain as a Service for developers to build and maintain sidechains.
Ludos Protocol solves one of the biggest issues that has given investors qualms about blockchain gaming: scalability. An overcrowded mainchain is a perennial problem that has hindered the progress of even the best-funded blockchain gaming applications. Thanks to a hybrid of Proof-of-Work and Proof-of-Stake consensus algorithms, Ludos Protocol is able to implement a multi-sidechain system. This allows any populated game to deploy its own sidechain of transactions while keeping the mainchain throughput at a minimum.
This is why Ludos Protocol has attracted investment from fund behemoth Softbank, whose previous ventures include Uber and Alibaba. Ludos Protocol is the fund's third-ever foray into blockchain.  
Industry trends attest to Softbank's interest in Ludos Protocol. Gaming produced a global revenue of over $200 billion in 2017, according to the latest report by Digi-Capital. It is a figure that is expected to grow to $300 billion by 2021, making the industry one of the most lucrative in the digital economy. It is also one of the ripest for change by blockchain technology. The development of a comprehensive blockchain infrastructure that suits the evolving needs of the gaming community is the perfect use case and seasoned investors know it.
In fact, some of the earliest prototypes of virtual currencies were born out of the necessity of MMORPGs to run an internal economy. These are sustained by a trade of non-fungible digital assets such as skins, items, and perks, as well as fungible in-game currencies. They amount to billions of transactions every year. It is no secret that blockchain can become an important technological boon to these digital gaming economies with added benefits in security and decentralization.
Tokens that power the digital economy
Investors and gamers who hold Ludos Protocol tokens, LUD, are given priority in this ecosystem. Once they invest or acquire in LUD tokens they will be able to acquire corresponding digital assets whenever game developers launch ICOs, which will comply with a DAICO protocol that protects investors' interests. These assets can then be traded on the Protocol's decentralized exchange, converted into other digital assets, or used to pay at certain retail stores in Japan thanks to Ludos Protocol's partnership with Japan's FullPay.
It's important to note that LUD tokens form the basis of any operation the blockchain, as they are required to pay transaction fees, purchase games, and participate in voting processes. The supply will be stabilized at around 15 billion tokens with a controlled inflation rate that will start at 10% and work down to 1% over 10 years. These measures guarantee sustainable value for the token as its price is based on true utility, not market speculation.
More so, the Protocol's Proof-of-Stake consensus algorithm applies a concept of Coin Age, which is designed to benefit long-term investors. This mechanism will reward token holders with an interest for the amount of time they have held onto their Ludos Protocol investments.
Altogether, the ecosystem sustained by the Ludos Protocol caters to every role in the gaming industry, from publishers to gamers. However, it does so by protecting the interest of investors, who are the parties with most at stake. Further inspection of Ludos Protocol's whitepaper explains in detail the mathematical reasoning behind a token economy designed by professionals with post-graduate degrees in cryptography, computer science, and finance, as well as experience working for some of the world's top game developers.
About Ludos Protocol
Ludos Protocol is a purpose-built blockchain infrastructure project for the gaming community. As only the third blockchain project to be backed by Japanese investment giant Softbank, Ludos addresses numerous shortcomings in the existing gaming landscape. Its main chain + multi-sidechain architecture allows games to run entirely on their own blockchain, preventing scalability issues that have plagued previous blockchain-based games. Additionally, the Protocol seeks to create a gamer-friendly ecosystem whereby game developers and gamers can come together to easily crowdfund and build on the platform. The use of non-fungible tokens (NFT's) within the ecosystem will allow gamers to swap assets in one game for assets in another. Finally, through their partnership with FullPay Japan, Ludos will give gamers the chance to use LUD tokens that are earned in-game to shop and buy at a range of retail stores in Japan and later the world.
Ludos Protocol Links
Telegram Channel: https://t.me/LudosProtocol
Website: https://www.ludos.one/
Medium Blog: https://medium.com/ludos-protocol
Reddit: https://www.reddit.com/r/LudosProtocol/
Media Contact
Jayden Chen
+86 18518010877

How Cryptocurrencies Will Change Online Gambling in the Future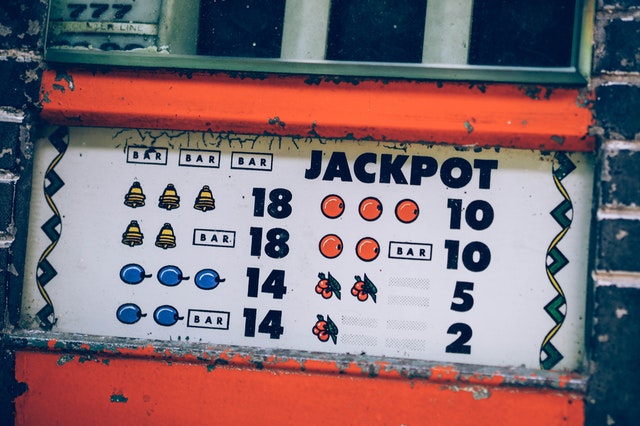 Anyone who has followed online gambling since the beginning can tell you that things don't stay the same for long. One of the reasons for this is that technology improves at such a ridiculously fast pace, and innovators in this industry are able to match up with those technological changes pretty quickly.
An innovation in technology that the Internet gambling industry has really learned from is cryptocurrency, with bitcoin in particular leading the way. We've seen it emerge as an alternative banking method, but it's going to change the industry as a whole in ways that people can't quite understand yet.
A Post-Legality Era
Something that has eluded online gambling since its inception is the idea of a global governing body. As it stands right now, each individual country (and smaller units of jurisdiction) have their own governing bodies that oversee in the industry. A lot of these laws are tied to banking laws, and that's where the legality of playing in bitcoin casinos becomes such an interesting topic.
In the present, we're seeing country-based regulatory bodies from places like Malta, Gibraltar and the United Kingdom start to work together and recognize each other's licenses more and more. That's taking serious steps towards having a global governing entity, and once that happens, the role of bitcoin is going to be even larger than it is now because it'll…
VOLUM (VLM) Announces Commencement of Token Generation Event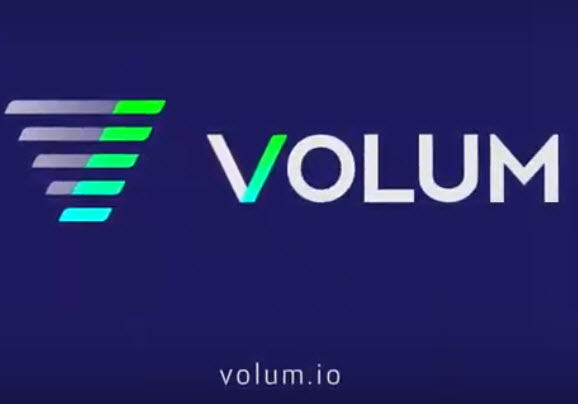 ESTONIA, May 4, 2019 – VOLUM (the "Company"), a multi-dimensional blockchain technology holding company, is thrilled to announce the commencement of the Volum (VLM) Token Generation Event ("TGE") beginning on Saturday, May 4. The VLM utility token is the native cryptocurrency powering the VOLUM supply chain and logistics management platform.
Driven by algorithmically intelligent software tailored to logistics and supply chain management, along with Internet-of-Things ("IoT") integrated functionality, and a backbone of hybrid public and consortium blockchain architecture, the platform is organized around the Volum (VLM) token. The VOLUM TGE will be managed by deploying ERC20 tokens on Ethereum Mainnet to maximize future access to cryptocurrency exchanges.
The VOLUM platform operates as a comprehensive control center for supply chain and logistics management operations. Companies who use this platform will be able to carry out a wide range of blockchain transactions including: Payments, Rewards, Purchase Orders, Legal Contracts, Regulatory Compliance, Taxation, Shipment Management, Letters of Origin, Customs Documents, Inputs/Outputs and Inventory Ordering, Delivery/Parcel Tracking, IoT Monitoring and Reporting, Big Data Analytics, and Inputs and End-Product Tracking/Traceability.
"The total addressable market for a blockchain-based supply chain solution is nearly $54 trillion globally, with the majority of the world's workers playing some part of this equation" noted Arnaldo A. Detrés, CEO of Bengala Technologies, LLC, the principle blockchain developer working to build the VOLUM platform. "However, blockchain solutions have been unable to…
How to Secure Yourself in Relation to Bitcoin: Top VPN Services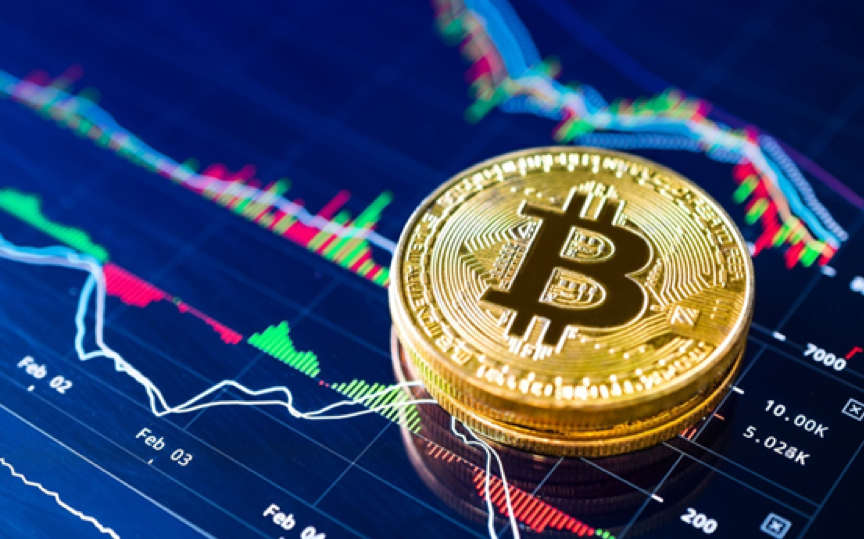 Nowadays, more frequently people opt to use cryptocurrency such as Bitcoin while dealing with financial transactions for its convenience, so its increasing prevalence isn't round-of-the-mill phenomenon but still, its users need to create fully protected cooltechzone to secure their data.
Recently, a great abundance of VPNs have started to accept it as a way of payment and it definitely makes sense: one buys VPN to retain anonymity on the Web, so why not to use the privacy-focused payment method? Paying for a VPN service with Bitcoins or any other cryptocurrency secures personal data from curious eyes leaving no traces.
What is a VPN?
Virtual Private Network (VPN) is generally presented by the group of linked to each other computers via the Internet. VPN boosts protection and provides a high level of anonymity to all types of Internet connections.
Security
While the connection to the ordinary Wi-Fi networks, a user usually gets access to the Internet directly, thus he becomes vulnerable to the hackers and the malware attempting to steal his personal data. On the other hand, applying VPN one transmits and gets data in encrypted form which makes it protected.
Anonymity
Generally, isn't hard to trace an Ip-address of any user and to identify his location with sufficient accuracy. With the help of VPN, the attacker will only get the address of the removed computer. Undoubtedly, the safeguard…