Ludos Protocol Makes a Strong Case for Investors in Blockchain Gaming
As games migrate to the blockchain and become increasingly complex, Ludos Protocol is set to capture this new market. It's creating a solid ecosystem of DApps and toolboxes that provide Blockchain as a Service for developers to build and maintain sidechains.
Ludos Protocol solves one of the biggest issues that has given investors qualms about blockchain gaming: scalability. An overcrowded mainchain is a perennial problem that has hindered the progress of even the best-funded blockchain gaming applications. Thanks to a hybrid of Proof-of-Work and Proof-of-Stake consensus algorithms, Ludos Protocol is able to implement a multi-sidechain system. This allows any populated game to deploy its own sidechain of transactions while keeping the mainchain throughput at a minimum.
This is why Ludos Protocol has attracted investment from fund behemoth Softbank, whose previous ventures include Uber and Alibaba. Ludos Protocol is the fund's third-ever foray into blockchain.  
Industry trends attest to Softbank's interest in Ludos Protocol. Gaming produced a global revenue of over $200 billion in 2017, according to the latest report by Digi-Capital. It is a figure that is expected to grow to $300 billion by 2021, making the industry one of the most lucrative in the digital economy. It is also one of the ripest for change by blockchain technology. The development of a comprehensive blockchain infrastructure that suits the evolving needs of the gaming community is the perfect use case and seasoned investors know it.
In fact, some of the earliest prototypes of virtual currencies were born out of the necessity of MMORPGs to run an internal economy. These are sustained by a trade of non-fungible digital assets such as skins, items, and perks, as well as fungible in-game currencies. They amount to billions of transactions every year. It is no secret that blockchain can become an important technological boon to these digital gaming economies with added benefits in security and decentralization.
Tokens that power the digital economy
Investors and gamers who hold Ludos Protocol tokens, LUD, are given priority in this ecosystem. Once they invest or acquire in LUD tokens they will be able to acquire corresponding digital assets whenever game developers launch ICOs, which will comply with a DAICO protocol that protects investors' interests. These assets can then be traded on the Protocol's decentralized exchange, converted into other digital assets, or used to pay at certain retail stores in Japan thanks to Ludos Protocol's partnership with Japan's FullPay.
It's important to note that LUD tokens form the basis of any operation the blockchain, as they are required to pay transaction fees, purchase games, and participate in voting processes. The supply will be stabilized at around 15 billion tokens with a controlled inflation rate that will start at 10% and work down to 1% over 10 years. These measures guarantee sustainable value for the token as its price is based on true utility, not market speculation.
More so, the Protocol's Proof-of-Stake consensus algorithm applies a concept of Coin Age, which is designed to benefit long-term investors. This mechanism will reward token holders with an interest for the amount of time they have held onto their Ludos Protocol investments.
Altogether, the ecosystem sustained by the Ludos Protocol caters to every role in the gaming industry, from publishers to gamers. However, it does so by protecting the interest of investors, who are the parties with most at stake. Further inspection of Ludos Protocol's whitepaper explains in detail the mathematical reasoning behind a token economy designed by professionals with post-graduate degrees in cryptography, computer science, and finance, as well as experience working for some of the world's top game developers.
About Ludos Protocol
Ludos Protocol is a purpose-built blockchain infrastructure project for the gaming community. As only the third blockchain project to be backed by Japanese investment giant Softbank, Ludos addresses numerous shortcomings in the existing gaming landscape. Its main chain + multi-sidechain architecture allows games to run entirely on their own blockchain, preventing scalability issues that have plagued previous blockchain-based games. Additionally, the Protocol seeks to create a gamer-friendly ecosystem whereby game developers and gamers can come together to easily crowdfund and build on the platform. The use of non-fungible tokens (NFT's) within the ecosystem will allow gamers to swap assets in one game for assets in another. Finally, through their partnership with FullPay Japan, Ludos will give gamers the chance to use LUD tokens that are earned in-game to shop and buy at a range of retail stores in Japan and later the world.
Ludos Protocol Links
Telegram Channel: https://t.me/LudosProtocol
Website: https://www.ludos.one/
Medium Blog: https://medium.com/ludos-protocol
Reddit: https://www.reddit.com/r/LudosProtocol/
Media Contact
Jayden Chen
+86 18518010877

FOTON Bank Is Launching An All-in-One Crypto Banking Service to Process up to 500 Transactions per Second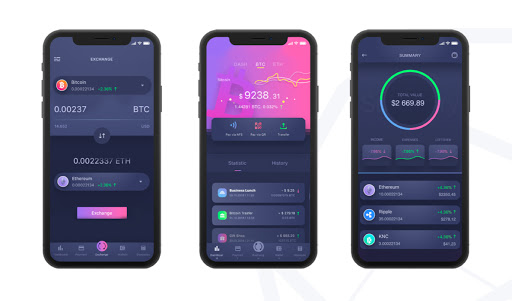 The decentralized FOTON project is launching its next-generation crypto-bank ecosystem to stimulate and facilitate the use of cryptocurrency payments worldwide, as stated in the official press release published by the company.
The statement issued by the FOTON project on December 3, referred to the launch of a decentralized crypto-bank designed for multi-currency transactions featuring a built-in fiat and cryptocurrency exchange system and instant contactless payments for goods and services worldwide. The system is intended to become a stable and flexible ecosystem that will enhance scalability for services related to financial assets, exchange solutions, cards, accounting, and business/customer services.
The technology being employed in the design of the ecosystem was specifically created to tackle some of the most critical issues facing the modern banking system, as well as the widespread adoption and application of cryptocurrencies in routine business transactions. The issues the FOTON project's ecosystem seeks to solve include overregulation, bureaucracy, centralization, system faults, volatility, legal constraints and complications related to practical use.
"We are creating the ecosystem that will prove to be the impetus and basis the crypto market needs to make the effective transition to becoming the next global banking system," as stated by Andrey Pashkevich, CEO and Co-founder of FOTON.

"The time to buy is when there's blood on the streets" – Baron Rothschild
You have probably heard these stories, but let me explain why they are as important today as they were 100 years ago when first spoken. Not only that, it is just as relevant today. A bit of a background first.
Napoleon was at war with England. The Battle of Waterloo, it was England's last chance to save itself, and remain as England. Baron Rothschild was standing at his post in the London stock exchange. If England wins, the market will rally, if Napoleon wins, it will go to shit. Baron Rothschild sends his private messenger to Waterloo and demands that he return to him and report who won the war.
His messenger does so and makes it in time before the public knows anything. England had won the Battle of Waterloo.  At his stand on the exchange, what does Barron do? You would think buy up stocks right? Nope, Baron starts to sell, at first slowly, and then faster. The other brokers on the floor watch what Rothschild is doing and think "Baron knows something, we lost, start selling". Now, the brokers on the exchange begin selling in a frenzy. In the midst of all this, Baron begins placing buy orders at the bottom of the market through other brokers who do not know…
Crypto Users' Search For a Good Bitcoin Blender Stops With Bestmixer.IO
At first glance, it might seem easy to find a good bitcoin blender that guarantees your anonymity and is secure. There are after all a number of big bitcoin mixers on the market, so how different can their services really be?
If that's what you're thinking, beware. All bitcoin blenders claim to have anonymous transactions – that is after all the main reason why anyone would want to use these services. This claim was however always difficult to test. How does one go about to check if these promises are indeed true?
This was the case until BestMixer.io appeared on the scene. Unlike previous bitcoin anonymization services, BestMixer.io features complete, verifiable anonymization for bitcoin. Releasing a utility named the Coin Anonymization Event (CAE) check, BestMixer.io not only proved that their bitcoin transactions could not be traced, but also showed that those of their competition could be. With this bold move, BestMixer.io not only demonstrated that they are a good bitcoin blender, but one could argue that they are the best. Even though those services that were exposed as not being anonymous have in the meantime changed their systems to prevent the CAE-check from revealing transaction detail, would you really be happy to trust them again?
BestMixer.io mixes not only Bitcoin, but also other leading cryptocurrencies including Bitcoin cash, Ethereum, Litecoin and Bitcoin SV.