Ludos Protocol Makes a Strong Case for Investors in Blockchain Gaming
As games migrate to the blockchain and become increasingly complex, Ludos Protocol is set to capture this new market. It's creating a solid ecosystem of DApps and toolboxes that provide Blockchain as a Service for developers to build and maintain sidechains.
Ludos Protocol solves one of the biggest issues that has given investors qualms about blockchain gaming: scalability. An overcrowded mainchain is a perennial problem that has hindered the progress of even the best-funded blockchain gaming applications. Thanks to a hybrid of Proof-of-Work and Proof-of-Stake consensus algorithms, Ludos Protocol is able to implement a multi-sidechain system. This allows any populated game to deploy its own sidechain of transactions while keeping the mainchain throughput at a minimum.
This is why Ludos Protocol has attracted investment from fund behemoth Softbank, whose previous ventures include Uber and Alibaba. Ludos Protocol is the fund's third-ever foray into blockchain.  
Industry trends attest to Softbank's interest in Ludos Protocol. Gaming produced a global revenue of over $200 billion in 2017, according to the latest report by Digi-Capital. It is a figure that is expected to grow to $300 billion by 2021, making the industry one of the most lucrative in the digital economy. It is also one of the ripest for change by blockchain technology. The development of a comprehensive blockchain infrastructure that suits the evolving needs of the gaming community is the perfect use case and seasoned investors know it.
In fact, some of the earliest prototypes of virtual currencies were born out of the necessity of MMORPGs to run an internal economy. These are sustained by a trade of non-fungible digital assets such as skins, items, and perks, as well as fungible in-game currencies. They amount to billions of transactions every year. It is no secret that blockchain can become an important technological boon to these digital gaming economies with added benefits in security and decentralization.
Tokens that power the digital economy
Investors and gamers who hold Ludos Protocol tokens, LUD, are given priority in this ecosystem. Once they invest or acquire in LUD tokens they will be able to acquire corresponding digital assets whenever game developers launch ICOs, which will comply with a DAICO protocol that protects investors' interests. These assets can then be traded on the Protocol's decentralized exchange, converted into other digital assets, or used to pay at certain retail stores in Japan thanks to Ludos Protocol's partnership with Japan's FullPay.
It's important to note that LUD tokens form the basis of any operation the blockchain, as they are required to pay transaction fees, purchase games, and participate in voting processes. The supply will be stabilized at around 15 billion tokens with a controlled inflation rate that will start at 10% and work down to 1% over 10 years. These measures guarantee sustainable value for the token as its price is based on true utility, not market speculation.
More so, the Protocol's Proof-of-Stake consensus algorithm applies a concept of Coin Age, which is designed to benefit long-term investors. This mechanism will reward token holders with an interest for the amount of time they have held onto their Ludos Protocol investments.
Altogether, the ecosystem sustained by the Ludos Protocol caters to every role in the gaming industry, from publishers to gamers. However, it does so by protecting the interest of investors, who are the parties with most at stake. Further inspection of Ludos Protocol's whitepaper explains in detail the mathematical reasoning behind a token economy designed by professionals with post-graduate degrees in cryptography, computer science, and finance, as well as experience working for some of the world's top game developers.
About Ludos Protocol
Ludos Protocol is a purpose-built blockchain infrastructure project for the gaming community. As only the third blockchain project to be backed by Japanese investment giant Softbank, Ludos addresses numerous shortcomings in the existing gaming landscape. Its main chain + multi-sidechain architecture allows games to run entirely on their own blockchain, preventing scalability issues that have plagued previous blockchain-based games. Additionally, the Protocol seeks to create a gamer-friendly ecosystem whereby game developers and gamers can come together to easily crowdfund and build on the platform. The use of non-fungible tokens (NFT's) within the ecosystem will allow gamers to swap assets in one game for assets in another. Finally, through their partnership with FullPay Japan, Ludos will give gamers the chance to use LUD tokens that are earned in-game to shop and buy at a range of retail stores in Japan and later the world.
Ludos Protocol Links
Telegram Channel: https://t.me/LudosProtocol
Website: https://www.ludos.one/
Medium Blog: https://medium.com/ludos-protocol
Reddit: https://www.reddit.com/r/LudosProtocol/
Media Contact
Jayden Chen
+86 18518010877

Property Loans for Foreigners in Singapore That You Must Know About
Intending to invest in a residential or commercial property in Singapore?  
When it comes to foreigners applying for a loan in Singapore, things can be pretty hard regardless of the reason whether you need the property for personal or business purposes.  
In Singapore, buying a property is challenging, whether you are a foreigner or a native, and sometimes applying for a loan is the only way for you to afford it.  
HOW MUCH CAN YOU BORROW FOR A PROPERTY LOAN IN SINGAPORE? 
As for the Foreigner Loans, in Singapore, there is an exact amount of money you can borrow to finance the purchase of a property.  
In this sense, Singapore has the Loan to Value Ratio (LTV).  
The LTV ratio is what determines the exact amount of money you can borrow for a property loan, which changes depending on where you try to obtain the loan:  
If you are applying for a bank loan, you can borrow a maximum of 75% of the value of the property you want to purchase. That means if you are looking for a property that costs $500.000, the maximum amount of money a bank lender can give you like a loan in Singapore is going to be $375.000. 

When you are applying for a loan with a Housing…
CoinField Launches Sologenic Initial Exchange Offering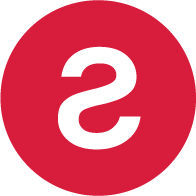 CoinField has started its Sologenic IEO, which is the first project to utilize the XRP Ledger for tokenizing stocks and ETFs. The sale will last for one week and will officially end on February 25, 2020, before SOLO trading begins on the platform.  Sologenic's native token SOLO is being offered at 0.25 USDT during the IEO.   
Earlier this month, Sologenic released the very first decentralized wallet app for SOLO, XRP, and tokenized assets to support the Sologenic ecosystem. The app is available for mobile and desktop via the Apple Store and Google Play.  The desktop version is available for Windows and Mac.
"By connecting the traditional financial markets with crypto, Sologenic will bring a significant volume to the crypto markets. The role of the Sologenic ecosystem is to facilitate the trading of a wide range of asset classes such as stocks, ETFs, and precious metals using blockchain technology. Sologenic is an ecosystem where users can tokenize, trade, and spend these digital assets using SOLO cards in real-time. The ultimate goal is to make Sologenic as decentralized as possible, where CoinField's role will be only limited to KYC and fiat ON & OFF ramping," said CoinField's CEO…
Many of the Top Sports Betting Websites for 2020 Can Be Found On Boomtown's Best Betting Page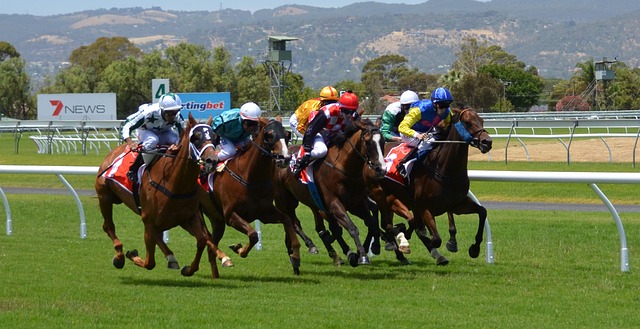 Sports betting is one of the widely known types of online gambling. With a large number of sports fans around the world, this type of gambling is one of the most sought after. The problem usually comes from when gamblers try to find the best sites out of the many available ones. Many new sports betting sites come up daily, thus making the selection process even harder. One of the best places to find top betting websites for sports is Boomtown Bingo. This platform doesn't just give users the best online casino games websites, but they also cover sports betting. As such, boomtown bingo remains a one-stop-shop for everyone who needs the best and the latest online gambling and gaming sites for all types of devices.
Performance
The performance of any website is critical. Users need to find their way around the site easily, and that can be made possible with the site structure and arrangement. Loading time is also essential. A website that always hangs thus pushing the user to refresh every time is no good. These are some of the factors that Boomtown Bingo looks into when selecting the best sites for its users. You can be sure that the new sports betting websites listed on Boomtown's platform have faster loading time, can be used easily by everyone, including those who are trying this betting for the first time.…