MINDEX, GMEX Group, and HYBSE join forces to launch the first blockchain securities exchange in Mauritius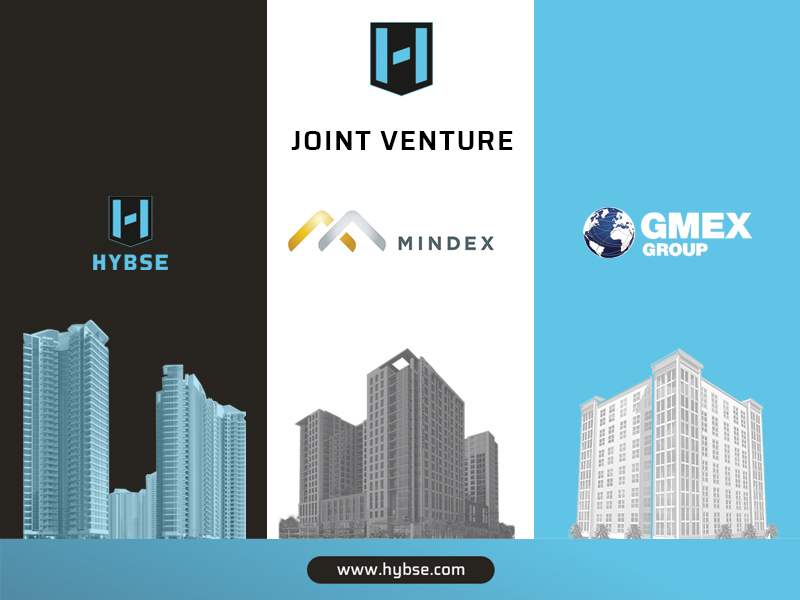 Mauritius, London
6th November 2018
We are pleased to announce the launch of the HYBSE International Marketplace; a joint venture between MINDEX Holdings Limited (MINDEX), GMEX Group Limited (GMEX) and Hybrid Stock Exchange Corporation Limited (HYBSE); that will bring to market a revolutionary blockchain exchange platform, based in Mauritius.
MINDEX; a complete exchange, post trade, and physical infrastructure, facilitating a variety of asset classes to be traded in Mauritius, supported by GMEX; a world leader in digital business and technology solutions for exchange and post trade operators, will partner with HYBSE; a global online marketplace based on blockchain technology that is part of the DIM-Ecosystem.[1]
The HYBSE International Marketplace will integrate blockchain solutions and technology with traditional financial industries providing a complete and governed ecosystem that digitalizes assets onto the blockchain. This partnership will for the first time, enable institutional investors access to cryptocurrency ETF's and other crypto-instruments.
The following asset classes will be facilitated for trade in a digital tokenized format:
Cryptonized Shares
Cryptonized Currencies
Commodities
Indices
Forex
ETC's (Exchange-Traded Commodities)
ETF's (Exchange-Traded Funds)
CETF's (Crypto Exchange Traded Funds)
SMEs will be able to use the HYBSE International Marketplace to seek capital by launching an Initial Blockshare Offering (IBO); a time-limited offer to purchase cryptonized-equities and other cryptonized-instruments, such as blockshares, from businesses registered on the HYBSE International Marketplace at special discounted rates. This will provide opportunities for the unbanked (more than 1.7 billion worldwide) to participate in the listing and trading of stocks.
The parties have chosen to set up the HYBSE International Marketplace in Mauritius further to the recent announcement that the Financial Services Commission (FSC), the local regulator, will create new licensable activities for the Custodian of Digital Assets and Digital Asset Marketplace and provide a regulated environment for the exchange and safe custody of digital assets. The regulator in Mauritius has also issued guidelines on investment in cryptocurrency as a digital asset.
Hirander Misra, Chairman of MINDEX and CEO of GMEX Group commented: "I am delighted to announce this exciting joint venture, where HYBSE will bring its vast domain knowledge, securities to be tokenised and its blockchain-based digital exchange technology and MINDEX, supported by GMEX, will provide scalable institutional grade digital trading platforms and business and operational expertise to set up the new marketplace."
He added, "We welcome the new regulatory framework for digital assets in Mauritius and we are thrilled to be at the forefront of market development as one of the first ventures to set up under the new regime. We are firmly convinced that there is a massive opportunity for Mauritius to position itself as a major global hub in this dynamic space underpinned by strong governance and regulation to ensure trust".
Daniel Liu of Hybrid Stock Exchange Corporation Limited (HYBSE)commented "The new venture between the three companies will bring about an exciting new development, not only for the crypto sphere, but global capital markets as a whole. As we embark on a journey to pave a previous uncharted way forward, this will inevitably create an ideal prospect to move the evolution of all financial systems, light-years ahead. We must also maintain a conscious belief of the power of this evolutionary step, as not to disrupt current global markets, but to rather bolster a new way of thinking that encompasses a decentralised and truly free market entity."
HYBSE International Marketplace will apply for a Digital Marketplace license and operations are due to commence in Q1 2019 subject to regulatory approval.
For MINDEX:
Samantha Seewoosurrun, Acuitas Communications
(+230) 5772 4400
Samantha.seewoosurrun@acuitascomms.com
For GMEX Group:
Melanie Budden, The Realization Group
+44 (0)7974 937 970
melanie.budden@therealizationgroup.com
For HYBSE:
UrošTrajković, Hybrid Stock Exchange Corporation Limited
+27 (0) 87 701 0914
About MINDEX
MINDEX Holdings Limited– The holding company for the MINDEX ecosystem
MINDEX Clearing Limited– Will operate as the central counterparty (CCP) clearing house regulated by the Mauritius Financial Services Commission (FSC) to clear all trades executed on MINDEX Limited.
MINDEX Limited– Will operate a multi-asset Derivatives Exchange regulated by the Mauritius Financial Services Commission (FSC).
MINDEX Spot Limited– The marketplace for the electronic trading of standardised physical and digital spot commodity contracts for gold, precious metals and other commodities.
MINDEX Vault Limited– The proposed secured storage depository solution for gold and other precious metals.
MINDEX Refinery Limited– The proposed world class smelting, refining and recovery of gold and other precious metals to the highest standards.
For more information, visit www.mindex.mu
Follow on Twitter @MindexHoldings
About GMEX Group
GMEX Group (GMEX) comprises a set of companies that offer leading-edge innovative solutions for a new era of global financial markets, providing business expertise, the latest technology, connectivity, and operational excellence delivered through an aligned partnership driven approach. GMEX uses extensive market infrastructure experience and expertise to create an appropriate strategic master plan with exchanges, clearing houses, depositories, registries, and warehouse receipt platforms. GMEX also offers the added benefit of interconnection to multiple partner exchanges, to create global networks of liquidity.  GMEX Technologies is a wholly owned subsidiary of GMEX Group.
For more information, visit www.gmex-group.com
Follow on Twitter @GMEX_Group
About HYBSE
The Hybrid Stock Exchange (HYBSE) is an online blockchain based exchange platform. It permits the buying and selling of cryptonized-equity in the new era of cryptocurrencies. The use of blockchain technology allows participants to cut out many of the intermediaries that are associated with traditional exchanges. While traditional exchanges serve participants from specific geographical locations, the HYBSE is open to all participants globally.
For more information, visit www.hybse.com
Follow on Twitter https://twitter.com/HYBSE
About the DIM Foundation
The DIM Foundation is a non-profit organization that is responsible for the marketing, public relations, customer care and oversight of the DIM brands (DIMCOIN, DIM Currencies, DIM Cryptocurrencies and future DIM denominated coins). DIM X is a cryptocurrency converting platform. The DIM Foundation is registered in Singapore.The DIM-Ecosystem is a blockchain-based financial ecosystem. It includes DIM Currencies, an offering of various stable digital currencies, backed by precious metals. DIM Currencies are a medium for day-to-day commerce and merchant payment solutions. The currency stability will be further enhanced by the swift and efficient purchase of precious metals through MINDEX Spot Limited (Gold Spot Exchange), and storage of the wealth in secured MINDEX Vaults.

The regional DIM Foundation will be responsible for:
Collecting donations for the DIM Ecosystem
Creating events for the DIM Ecosystem and attending blockchain events
Launch marketing campaigns for the DIM Foundation
Attract businesses into the DIM Ecosystem
Becoming a central meeting point for ambassadors and promoters
For more information, visit www.dim.foundation
Property Loans for Foreigners in Singapore That You Must Know About
Intending to invest in a residential or commercial property in Singapore?  
When it comes to foreigners applying for a loan in Singapore, things can be pretty hard regardless of the reason whether you need the property for personal or business purposes.  
In Singapore, buying a property is challenging, whether you are a foreigner or a native, and sometimes applying for a loan is the only way for you to afford it.  
HOW MUCH CAN YOU BORROW FOR A PROPERTY LOAN IN SINGAPORE? 
As for the Foreigner Loans, in Singapore, there is an exact amount of money you can borrow to finance the purchase of a property.  
In this sense, Singapore has the Loan to Value Ratio (LTV).  
The LTV ratio is what determines the exact amount of money you can borrow for a property loan, which changes depending on where you try to obtain the loan:  
If you are applying for a bank loan, you can borrow a maximum of 75% of the value of the property you want to purchase. That means if you are looking for a property that costs $500.000, the maximum amount of money a bank lender can give you like a loan in Singapore is going to be $375.000. 

When you are applying for a loan with a Housing…
CoinField Launches Sologenic Initial Exchange Offering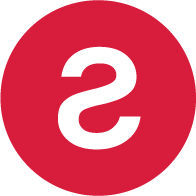 CoinField has started its Sologenic IEO, which is the first project to utilize the XRP Ledger for tokenizing stocks and ETFs. The sale will last for one week and will officially end on February 25, 2020, before SOLO trading begins on the platform.  Sologenic's native token SOLO is being offered at 0.25 USDT during the IEO.   
Earlier this month, Sologenic released the very first decentralized wallet app for SOLO, XRP, and tokenized assets to support the Sologenic ecosystem. The app is available for mobile and desktop via the Apple Store and Google Play.  The desktop version is available for Windows and Mac.
"By connecting the traditional financial markets with crypto, Sologenic will bring a significant volume to the crypto markets. The role of the Sologenic ecosystem is to facilitate the trading of a wide range of asset classes such as stocks, ETFs, and precious metals using blockchain technology. Sologenic is an ecosystem where users can tokenize, trade, and spend these digital assets using SOLO cards in real-time. The ultimate goal is to make Sologenic as decentralized as possible, where CoinField's role will be only limited to KYC and fiat ON & OFF ramping," said CoinField's CEO…
Many of the Top Sports Betting Websites for 2020 Can Be Found On Boomtown's Best Betting Page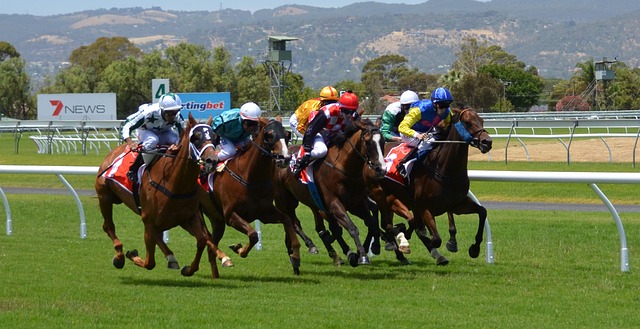 Sports betting is one of the widely known types of online gambling. With a large number of sports fans around the world, this type of gambling is one of the most sought after. The problem usually comes from when gamblers try to find the best sites out of the many available ones. Many new sports betting sites come up daily, thus making the selection process even harder. One of the best places to find top betting websites for sports is Boomtown Bingo. This platform doesn't just give users the best online casino games websites, but they also cover sports betting. As such, boomtown bingo remains a one-stop-shop for everyone who needs the best and the latest online gambling and gaming sites for all types of devices.
Performance
The performance of any website is critical. Users need to find their way around the site easily, and that can be made possible with the site structure and arrangement. Loading time is also essential. A website that always hangs thus pushing the user to refresh every time is no good. These are some of the factors that Boomtown Bingo looks into when selecting the best sites for its users. You can be sure that the new sports betting websites listed on Boomtown's platform have faster loading time, can be used easily by everyone, including those who are trying this betting for the first time.…