MINDEX, GMEX Group, and HYBSE join forces to launch the first blockchain securities exchange in Mauritius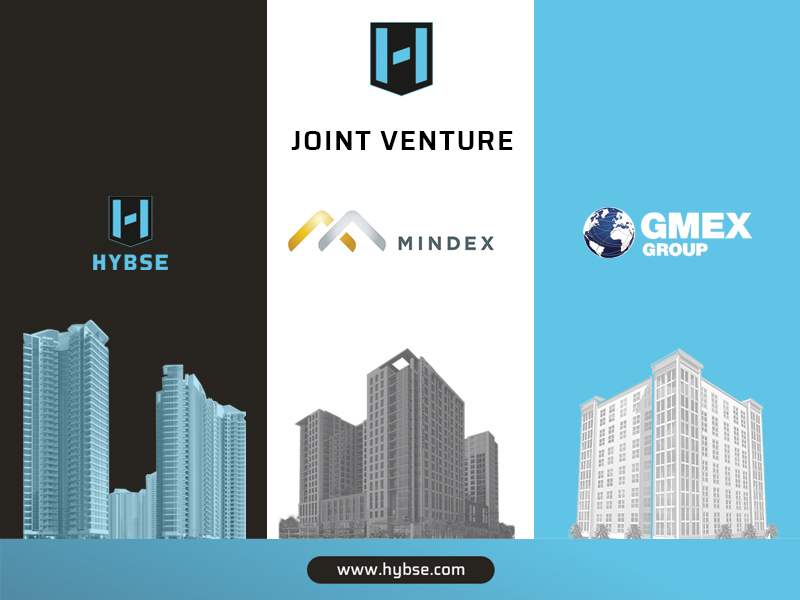 Mauritius, London
6th November 2018
We are pleased to announce the launch of the HYBSE International Marketplace; a joint venture between MINDEX Holdings Limited (MINDEX), GMEX Group Limited (GMEX) and Hybrid Stock Exchange Corporation Limited (HYBSE); that will bring to market a revolutionary blockchain exchange platform, based in Mauritius.
MINDEX; a complete exchange, post trade, and physical infrastructure, facilitating a variety of asset classes to be traded in Mauritius, supported by GMEX; a world leader in digital business and technology solutions for exchange and post trade operators, will partner with HYBSE; a global online marketplace based on blockchain technology that is part of the DIM-Ecosystem.[1]
The HYBSE International Marketplace will integrate blockchain solutions and technology with traditional financial industries providing a complete and governed ecosystem that digitalizes assets onto the blockchain. This partnership will for the first time, enable institutional investors access to cryptocurrency ETF's and other crypto-instruments.
The following asset classes will be facilitated for trade in a digital tokenized format:
Cryptonized Shares
Cryptonized Currencies
Commodities
Indices
Forex
ETC's (Exchange-Traded Commodities)
ETF's (Exchange-Traded Funds)
CETF's (Crypto Exchange Traded Funds)
SMEs will be able to use the HYBSE International Marketplace to seek capital by launching an Initial Blockshare Offering (IBO); a time-limited offer to purchase cryptonized-equities and other cryptonized-instruments, such as blockshares, from businesses registered on the HYBSE International Marketplace at special discounted rates. This will provide opportunities for the unbanked (more than 1.7 billion worldwide) to participate in the listing and trading of stocks.
The parties have chosen to set up the HYBSE International Marketplace in Mauritius further to the recent announcement that the Financial Services Commission (FSC), the local regulator, will create new licensable activities for the Custodian of Digital Assets and Digital Asset Marketplace and provide a regulated environment for the exchange and safe custody of digital assets. The regulator in Mauritius has also issued guidelines on investment in cryptocurrency as a digital asset.
Hirander Misra, Chairman of MINDEX and CEO of GMEX Group commented: "I am delighted to announce this exciting joint venture, where HYBSE will bring its vast domain knowledge, securities to be tokenised and its blockchain-based digital exchange technology and MINDEX, supported by GMEX, will provide scalable institutional grade digital trading platforms and business and operational expertise to set up the new marketplace."
He added, "We welcome the new regulatory framework for digital assets in Mauritius and we are thrilled to be at the forefront of market development as one of the first ventures to set up under the new regime. We are firmly convinced that there is a massive opportunity for Mauritius to position itself as a major global hub in this dynamic space underpinned by strong governance and regulation to ensure trust".
Daniel Liu of Hybrid Stock Exchange Corporation Limited (HYBSE)commented "The new venture between the three companies will bring about an exciting new development, not only for the crypto sphere, but global capital markets as a whole. As we embark on a journey to pave a previous uncharted way forward, this will inevitably create an ideal prospect to move the evolution of all financial systems, light-years ahead. We must also maintain a conscious belief of the power of this evolutionary step, as not to disrupt current global markets, but to rather bolster a new way of thinking that encompasses a decentralised and truly free market entity."
HYBSE International Marketplace will apply for a Digital Marketplace license and operations are due to commence in Q1 2019 subject to regulatory approval.
For MINDEX:
Samantha Seewoosurrun, Acuitas Communications
(+230) 5772 4400
Samantha.seewoosurrun@acuitascomms.com
For GMEX Group:
Melanie Budden, The Realization Group
+44 (0)7974 937 970
melanie.budden@therealizationgroup.com
For HYBSE:
UrošTrajković, Hybrid Stock Exchange Corporation Limited
+27 (0) 87 701 0914
About MINDEX
MINDEX Holdings Limited– The holding company for the MINDEX ecosystem
MINDEX Clearing Limited– Will operate as the central counterparty (CCP) clearing house regulated by the Mauritius Financial Services Commission (FSC) to clear all trades executed on MINDEX Limited.
MINDEX Limited– Will operate a multi-asset Derivatives Exchange regulated by the Mauritius Financial Services Commission (FSC).
MINDEX Spot Limited– The marketplace for the electronic trading of standardised physical and digital spot commodity contracts for gold, precious metals and other commodities.
MINDEX Vault Limited– The proposed secured storage depository solution for gold and other precious metals.
MINDEX Refinery Limited– The proposed world class smelting, refining and recovery of gold and other precious metals to the highest standards.
For more information, visit www.mindex.mu
Follow on Twitter @MindexHoldings
About GMEX Group
GMEX Group (GMEX) comprises a set of companies that offer leading-edge innovative solutions for a new era of global financial markets, providing business expertise, the latest technology, connectivity, and operational excellence delivered through an aligned partnership driven approach. GMEX uses extensive market infrastructure experience and expertise to create an appropriate strategic master plan with exchanges, clearing houses, depositories, registries, and warehouse receipt platforms. GMEX also offers the added benefit of interconnection to multiple partner exchanges, to create global networks of liquidity.  GMEX Technologies is a wholly owned subsidiary of GMEX Group.
For more information, visit www.gmex-group.com
Follow on Twitter @GMEX_Group
About HYBSE
The Hybrid Stock Exchange (HYBSE) is an online blockchain based exchange platform. It permits the buying and selling of cryptonized-equity in the new era of cryptocurrencies. The use of blockchain technology allows participants to cut out many of the intermediaries that are associated with traditional exchanges. While traditional exchanges serve participants from specific geographical locations, the HYBSE is open to all participants globally.
For more information, visit www.hybse.com
Follow on Twitter https://twitter.com/HYBSE
About the DIM Foundation
The DIM Foundation is a non-profit organization that is responsible for the marketing, public relations, customer care and oversight of the DIM brands (DIMCOIN, DIM Currencies, DIM Cryptocurrencies and future DIM denominated coins). DIM X is a cryptocurrency converting platform. The DIM Foundation is registered in Singapore.The DIM-Ecosystem is a blockchain-based financial ecosystem. It includes DIM Currencies, an offering of various stable digital currencies, backed by precious metals. DIM Currencies are a medium for day-to-day commerce and merchant payment solutions. The currency stability will be further enhanced by the swift and efficient purchase of precious metals through MINDEX Spot Limited (Gold Spot Exchange), and storage of the wealth in secured MINDEX Vaults.

The regional DIM Foundation will be responsible for:
Collecting donations for the DIM Ecosystem
Creating events for the DIM Ecosystem and attending blockchain events
Launch marketing campaigns for the DIM Foundation
Attract businesses into the DIM Ecosystem
Becoming a central meeting point for ambassadors and promoters
For more information, visit www.dim.foundation
Ludos Protocol Makes a Strong Case for Investors in Blockchain Gaming
As games migrate to the blockchain and become increasingly complex, Ludos Protocol is set to capture this new market. It's creating a solid ecosystem of DApps and toolboxes that provide Blockchain as a Service for developers to build and maintain sidechains.
Ludos Protocol solves one of the biggest issues that has given investors qualms about blockchain gaming: scalability. An overcrowded mainchain is a perennial problem that has hindered the progress of even the best-funded blockchain gaming applications. Thanks to a hybrid of Proof-of-Work and Proof-of-Stake consensus algorithms, Ludos Protocol is able to implement a multi-sidechain system. This allows any populated game to deploy its own sidechain of transactions while keeping the mainchain throughput at a minimum.
This is why Ludos Protocol has attracted investment from fund behemoth Softbank, whose previous ventures include Uber and Alibaba. Ludos Protocol is the fund's third-ever foray into blockchain.  
Industry trends attest to Softbank's interest in Ludos Protocol. Gaming produced a global revenue of over $200 billion in 2017, according to the latest report by Digi-Capital. It is a figure that is expected to grow to $300 billion by 2021, making the industry one of the most lucrative in the digital economy. It is also one of the ripest for change by blockchain technology. The development of a comprehensive blockchain infrastructure that suits the evolving needs of the…
Why Investors Should Closely Follow the Earnings Season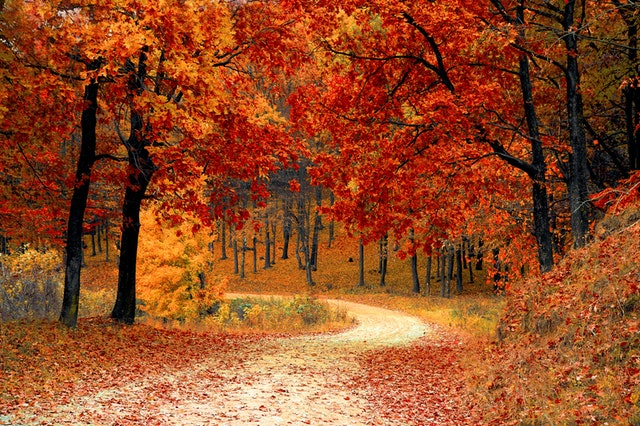 The earnings season has arrived, and investors around the world are excited to see what reports are companies going to publish. This is important as these reports contain companies' earnings for the current year, which can provide investors with some valuable insight.
No matter what announcements the company has made throughout the year, it is the earnings report that indicates the firm's true performance. As such, it often has a significant impact on its public image, the price of its stocks, as well as investors' interest.
Earnings reports can open up new opportunities
When it comes to the cryptocurrency markets, 2018 has brought both, volatility and stability. Most of the time, prices were relatively stable, but this state was only reached after a harsh drop in January 2018. Since then, several smaller price surges, followed by just as large price drops, hit the market once again.
As a result, crypto traders were prompted to look for alternative investments. Earnings seasons often present numerous opportunities for resourceful investors. Analysts claim that earning reports managed to significantly impact prices of shares (by over 5%) since 2001.
It is expected that a lot of companies will try to take advantage of the earnings season in order to make a comeback, especially after the hit that markets suffered back in October. Various firms will also likely show insight into how the market behavior affected their profits and business, in general.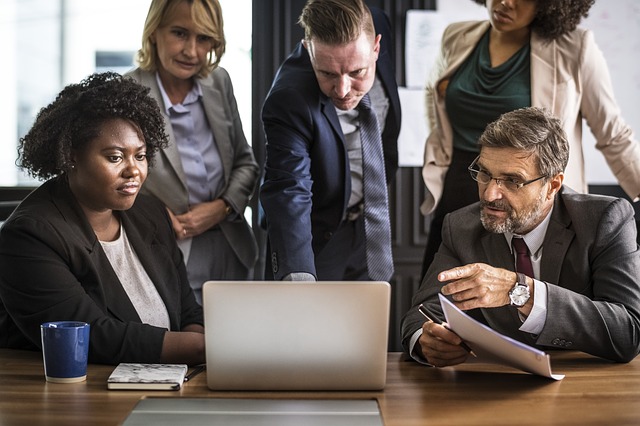 Ever since the cryptocurrency sphere was met with the news of the partnership between Litecoin Foundation, TokenPay, and Verge (XVG), the idea of them coming together has been among the most controversial news to ever surface in the cryptocurrency world.
The collaboration managed to even draw the attention of one of the most renowned crypto-influencer and bitcoin campaigner, Tone Vays. In his usual style, Tone took to Twitter handle on hearing the news, tweeting and expressing his disapproval while criticizing the creators of the three cryptocurrencies for allowing such a move to occur.
In retaliation to the attacks from Tone, Charlie Lee, the MD, and founder of Litecoin (LTC) posted his clarification on Reddit on the 17th July in regards to the partnership. Litecoin's CEO started by explaining the dissimilarities between Litecoin as a currency and Litecoin as a company.
In his remarks, he said that Litecoin as a blockchain and crypto network is a decentralized network, whereas Litecoin Foundation as a company is a centralized non-profit institution whose goal is to ensure Litecoin (LTC) is developed, adopted, and used. Charlie also mentioned that Litecoin's cryptocurrency and blockchain technologies did not require his direct services at the moment hence his concentration on Litecoin Foundation.
Charlie Lee made his remarks known saying:
"If Litecoin Foundation (LF) is exposed to not doing a good job, nothing should prevent another organisation to step in and do a better job. This is…