MINDEX, GMEX Group, and HYBSE join forces to launch the first blockchain securities exchange in Mauritius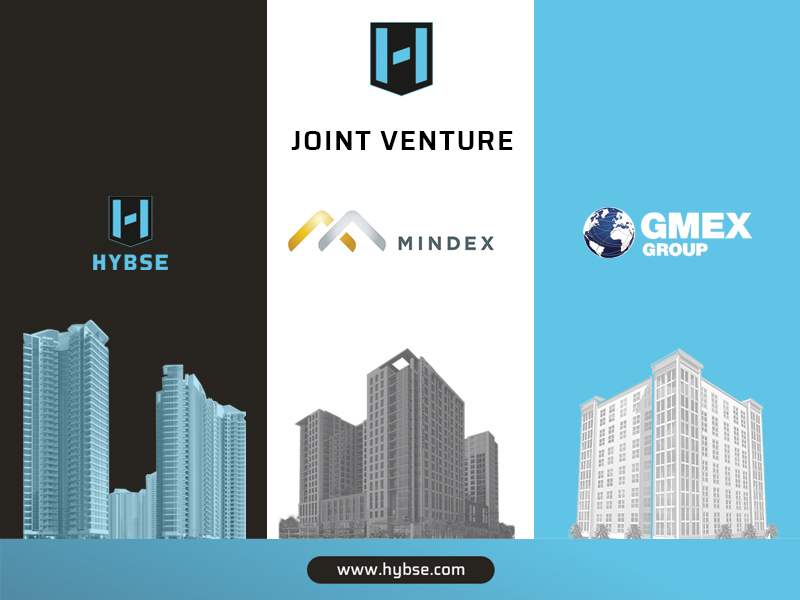 Mauritius, London
6th November 2018
We are pleased to announce the launch of the HYBSE International Marketplace; a joint venture between MINDEX Holdings Limited (MINDEX), GMEX Group Limited (GMEX) and Hybrid Stock Exchange Corporation Limited (HYBSE); that will bring to market a revolutionary blockchain exchange platform, based in Mauritius.
MINDEX; a complete exchange, post trade, and physical infrastructure, facilitating a variety of asset classes to be traded in Mauritius, supported by GMEX; a world leader in digital business and technology solutions for exchange and post trade operators, will partner with HYBSE; a global online marketplace based on blockchain technology that is part of the DIM-Ecosystem.[1]
The HYBSE International Marketplace will integrate blockchain solutions and technology with traditional financial industries providing a complete and governed ecosystem that digitalizes assets onto the blockchain. This partnership will for the first time, enable institutional investors access to cryptocurrency ETF's and other crypto-instruments.
The following asset classes will be facilitated for trade in a digital tokenized format:
Cryptonized Shares
Cryptonized Currencies
Commodities
Indices
Forex
ETC's (Exchange-Traded Commodities)
ETF's (Exchange-Traded Funds)
CETF's (Crypto Exchange Traded Funds)
SMEs will be able to use the HYBSE International Marketplace to seek capital by launching an Initial Blockshare Offering (IBO); a time-limited offer to purchase cryptonized-equities and other cryptonized-instruments, such as blockshares, from businesses registered on the HYBSE International Marketplace at special discounted rates. This will provide opportunities for the unbanked (more than 1.7 billion worldwide) to participate in the listing and trading of stocks.
The parties have chosen to set up the HYBSE International Marketplace in Mauritius further to the recent announcement that the Financial Services Commission (FSC), the local regulator, will create new licensable activities for the Custodian of Digital Assets and Digital Asset Marketplace and provide a regulated environment for the exchange and safe custody of digital assets. The regulator in Mauritius has also issued guidelines on investment in cryptocurrency as a digital asset.
Hirander Misra, Chairman of MINDEX and CEO of GMEX Group commented: "I am delighted to announce this exciting joint venture, where HYBSE will bring its vast domain knowledge, securities to be tokenised and its blockchain-based digital exchange technology and MINDEX, supported by GMEX, will provide scalable institutional grade digital trading platforms and business and operational expertise to set up the new marketplace."
He added, "We welcome the new regulatory framework for digital assets in Mauritius and we are thrilled to be at the forefront of market development as one of the first ventures to set up under the new regime. We are firmly convinced that there is a massive opportunity for Mauritius to position itself as a major global hub in this dynamic space underpinned by strong governance and regulation to ensure trust".
Daniel Liu of Hybrid Stock Exchange Corporation Limited (HYBSE)commented "The new venture between the three companies will bring about an exciting new development, not only for the crypto sphere, but global capital markets as a whole. As we embark on a journey to pave a previous uncharted way forward, this will inevitably create an ideal prospect to move the evolution of all financial systems, light-years ahead. We must also maintain a conscious belief of the power of this evolutionary step, as not to disrupt current global markets, but to rather bolster a new way of thinking that encompasses a decentralised and truly free market entity."
HYBSE International Marketplace will apply for a Digital Marketplace license and operations are due to commence in Q1 2019 subject to regulatory approval.
For MINDEX:
Samantha Seewoosurrun, Acuitas Communications
(+230) 5772 4400
Samantha.seewoosurrun@acuitascomms.com
For GMEX Group:
Melanie Budden, The Realization Group
+44 (0)7974 937 970
melanie.budden@therealizationgroup.com
For HYBSE:
UrošTrajković, Hybrid Stock Exchange Corporation Limited
+27 (0) 87 701 0914
About MINDEX
MINDEX Holdings Limited– The holding company for the MINDEX ecosystem
MINDEX Clearing Limited– Will operate as the central counterparty (CCP) clearing house regulated by the Mauritius Financial Services Commission (FSC) to clear all trades executed on MINDEX Limited.
MINDEX Limited– Will operate a multi-asset Derivatives Exchange regulated by the Mauritius Financial Services Commission (FSC).
MINDEX Spot Limited– The marketplace for the electronic trading of standardised physical and digital spot commodity contracts for gold, precious metals and other commodities.
MINDEX Vault Limited– The proposed secured storage depository solution for gold and other precious metals.
MINDEX Refinery Limited– The proposed world class smelting, refining and recovery of gold and other precious metals to the highest standards.
For more information, visit www.mindex.mu
Follow on Twitter @MindexHoldings
About GMEX Group
GMEX Group (GMEX) comprises a set of companies that offer leading-edge innovative solutions for a new era of global financial markets, providing business expertise, the latest technology, connectivity, and operational excellence delivered through an aligned partnership driven approach. GMEX uses extensive market infrastructure experience and expertise to create an appropriate strategic master plan with exchanges, clearing houses, depositories, registries, and warehouse receipt platforms. GMEX also offers the added benefit of interconnection to multiple partner exchanges, to create global networks of liquidity.  GMEX Technologies is a wholly owned subsidiary of GMEX Group.
For more information, visit www.gmex-group.com
Follow on Twitter @GMEX_Group
About HYBSE
The Hybrid Stock Exchange (HYBSE) is an online blockchain based exchange platform. It permits the buying and selling of cryptonized-equity in the new era of cryptocurrencies. The use of blockchain technology allows participants to cut out many of the intermediaries that are associated with traditional exchanges. While traditional exchanges serve participants from specific geographical locations, the HYBSE is open to all participants globally.
For more information, visit www.hybse.com
Follow on Twitter https://twitter.com/HYBSE
About the DIM Foundation
The DIM Foundation is a non-profit organization that is responsible for the marketing, public relations, customer care and oversight of the DIM brands (DIMCOIN, DIM Currencies, DIM Cryptocurrencies and future DIM denominated coins). DIM X is a cryptocurrency converting platform. The DIM Foundation is registered in Singapore.The DIM-Ecosystem is a blockchain-based financial ecosystem. It includes DIM Currencies, an offering of various stable digital currencies, backed by precious metals. DIM Currencies are a medium for day-to-day commerce and merchant payment solutions. The currency stability will be further enhanced by the swift and efficient purchase of precious metals through MINDEX Spot Limited (Gold Spot Exchange), and storage of the wealth in secured MINDEX Vaults.

The regional DIM Foundation will be responsible for:
Collecting donations for the DIM Ecosystem
Creating events for the DIM Ecosystem and attending blockchain events
Launch marketing campaigns for the DIM Foundation
Attract businesses into the DIM Ecosystem
Becoming a central meeting point for ambassadors and promoters
For more information, visit www.dim.foundation
How Cryptocurrencies Will Change Online Gambling in the Future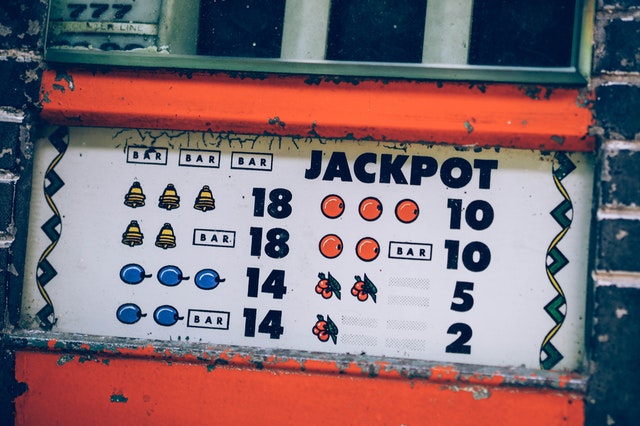 Anyone who has followed online gambling since the beginning can tell you that things don't stay the same for long. One of the reasons for this is that technology improves at such a ridiculously fast pace, and innovators in this industry are able to match up with those technological changes pretty quickly.
An innovation in technology that the Internet gambling industry has really learned from is cryptocurrency, with bitcoin in particular leading the way. We've seen it emerge as an alternative banking method, but it's going to change the industry as a whole in ways that people can't quite understand yet.
A Post-Legality Era
Something that has eluded online gambling since its inception is the idea of a global governing body. As it stands right now, each individual country (and smaller units of jurisdiction) have their own governing bodies that oversee in the industry. A lot of these laws are tied to banking laws, and that's where the legality of playing in bitcoin casinos becomes such an interesting topic.
In the present, we're seeing country-based regulatory bodies from places like Malta, Gibraltar and the United Kingdom start to work together and recognize each other's licenses more and more. That's taking serious steps towards having a global governing entity, and once that happens, the role of bitcoin is going to be even larger than it is now because it'll…
VOLUM (VLM) Announces Commencement of Token Generation Event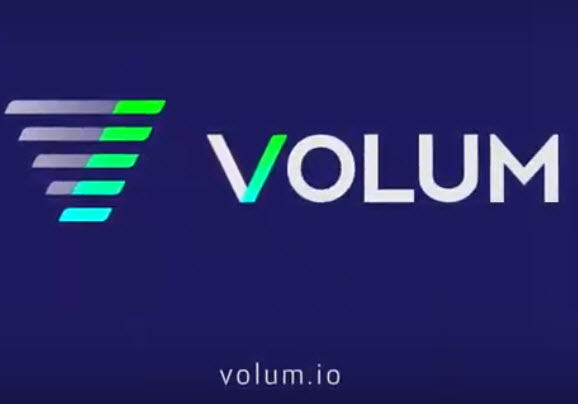 ESTONIA, May 4, 2019 – VOLUM (the "Company"), a multi-dimensional blockchain technology holding company, is thrilled to announce the commencement of the Volum (VLM) Token Generation Event ("TGE") beginning on Saturday, May 4. The VLM utility token is the native cryptocurrency powering the VOLUM supply chain and logistics management platform.
Driven by algorithmically intelligent software tailored to logistics and supply chain management, along with Internet-of-Things ("IoT") integrated functionality, and a backbone of hybrid public and consortium blockchain architecture, the platform is organized around the Volum (VLM) token. The VOLUM TGE will be managed by deploying ERC20 tokens on Ethereum Mainnet to maximize future access to cryptocurrency exchanges.
The VOLUM platform operates as a comprehensive control center for supply chain and logistics management operations. Companies who use this platform will be able to carry out a wide range of blockchain transactions including: Payments, Rewards, Purchase Orders, Legal Contracts, Regulatory Compliance, Taxation, Shipment Management, Letters of Origin, Customs Documents, Inputs/Outputs and Inventory Ordering, Delivery/Parcel Tracking, IoT Monitoring and Reporting, Big Data Analytics, and Inputs and End-Product Tracking/Traceability.
"The total addressable market for a blockchain-based supply chain solution is nearly $54 trillion globally, with the majority of the world's workers playing some part of this equation" noted Arnaldo A. Detrés, CEO of Bengala Technologies, LLC, the principle blockchain developer working to build the VOLUM platform. "However, blockchain solutions have been unable to…
How to Secure Yourself in Relation to Bitcoin: Top VPN Services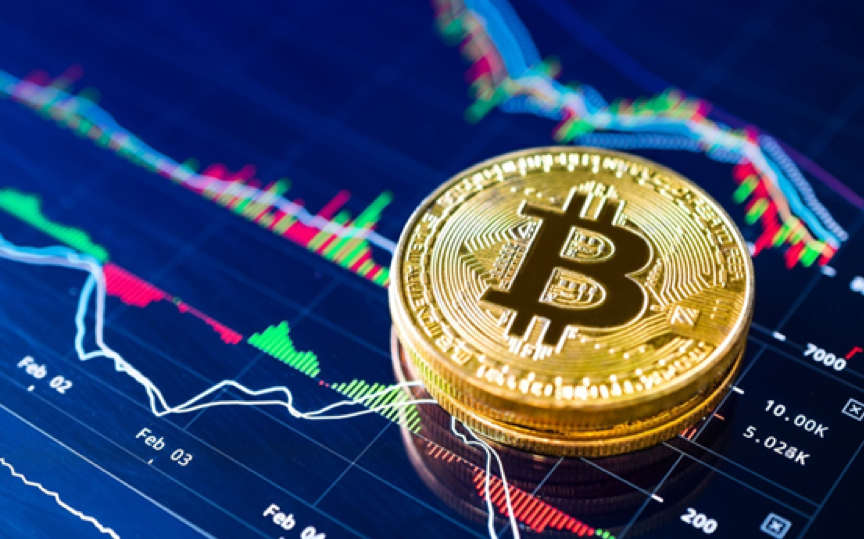 Nowadays, more frequently people opt to use cryptocurrency such as Bitcoin while dealing with financial transactions for its convenience, so its increasing prevalence isn't round-of-the-mill phenomenon but still, its users need to create fully protected cooltechzone to secure their data.
Recently, a great abundance of VPNs have started to accept it as a way of payment and it definitely makes sense: one buys VPN to retain anonymity on the Web, so why not to use the privacy-focused payment method? Paying for a VPN service with Bitcoins or any other cryptocurrency secures personal data from curious eyes leaving no traces.
What is a VPN?
Virtual Private Network (VPN) is generally presented by the group of linked to each other computers via the Internet. VPN boosts protection and provides a high level of anonymity to all types of Internet connections.
Security
While the connection to the ordinary Wi-Fi networks, a user usually gets access to the Internet directly, thus he becomes vulnerable to the hackers and the malware attempting to steal his personal data. On the other hand, applying VPN one transmits and gets data in encrypted form which makes it protected.
Anonymity
Generally, isn't hard to trace an Ip-address of any user and to identify his location with sufficient accuracy. With the help of VPN, the attacker will only get the address of the removed computer. Undoubtedly, the safeguard…