Nebulas (NAS): The New Ethereum (ETH) Killer

Today, there are hundreds of distributed applications (DApps) based on Ethereum. This number will grow into the thousands and then the tens of thousands. With all of these DApps, there lacks an efficient search engine for blockchain applications and smart contracts. This is an enormous problem for users not being able to search and find the right DApps. This severe limitation is holding back the blockchain industry, much like the Internet before Google.
With these challenges, there needs to be a self-evolving blockchain system based on value incentive. One platform that is addressing these challenges is Nebulas (NAS).
Nebulas (NAS) is an open source public chain, capable of supporting all functions offered by Ethereum, including decentralized apps, token-issuing, and smart contracts. Nebulas also features innovative core technologies:
Nebulas Rank (NR) will help users find information in the blockchain universe and investors make informed investment decisions on projects.

Nebulas Force (NF) will help developers and communities initiate projects and issue assets with less friction and more control.

Developer Incentive Protocol (DIF) will reward developers who contribute to the ecosystem.
The Nebulas mainnet launched on March 30, 2018. To foster a sustainable and healthy ecosystem, the Nebulas team is committed to encouraging more developers to continue to build more and higher quality decentralized applications (DApps) on the Nebulas mainnet. The Nebulas team has established a "Nebulas Incentive Foundation" funded on a daily basis by NAS tokens derived from DPoS bookkeeping.
With this incentive plan, Nebulas hopes to find and nurture the future champions of blockchain development — those special developers who will lead and inspire in this transformative technology shift. Nebulas selects outstanding DApps according to its algorithm. By encouraging developers to create on Nebulas, all parties contribute to the overall development of blockchain, and every participant in the Nebulas ecosystem is given the opportunity to benefit for the long term.
The Nebula 1.0 Eagle Nebula mainnet has all the features of Ethereum and surpasses the second-generation blockchain in several ways:
Nebulas is developer-friendly and supports the use of JavaScript to write smart contracts and DApps, making it easier for anyone to get started.

Nebulas is the only blockchain that implements the world-renown LLVM compiler, features superior performance through concurrent technology, with a transaction processing capability of 2000TPS.

Nebulas is more secure, stable, and has strong expandability. It also provides novel measures to invoke smart contracts and upgrade protocols.
Any platform that can attract the most diversified number of developers is the most valuable. For example, the Apple App Store has opened entirely new prospects for mobile applications by establishing an application ecosystem that creates tremendous social value and business returns. This is the strategy behind the Nebulas Incentive Program.
On the Nebulas platform, every DApp developer has the chance to share the ecosystem benefits based on their contribution to the blockchain world. This is made possible through the DIP protocol. Outstanding developers in the community receive NAS from DIP offering. Those developers who make contributions to the community ecosystem growth are rewarded, which will create a positive feedback mechanism offering to community developers.
Nebulas hopes to further extend NR's functionality, i.e., by making information indexes for blockchains. Combining NR with a "keywords" mechanism, Nebulas can sort and manage information in a relevant way. In doing so, users of blockchains will be able to access more relevant and high-value data (including information, assets, smart contracts, DApps, etc.).
Compared to the Google search engine in the Internet world, with continuously explosive and tremendous information growth of blockchains, an information index and search engine for blockchains becomes an indispensable and necessary requirement. It will be an essential tool and the starting point for many users to explore the world of blockchains. With the power of information index and searching, as well as combining the Internet's mature business model, Nebulas hopes to open up unprecedented business potential.
The Nebulas Incentive Program has already seen big awards. In week 2, a total of 226 people, including developers and referrers, won more around $250,000 worth of NAS rewards. The weekly Champion was an independent game developer, whom we believe created the first sandbox management strategy game based on blockchain. The game, named "Cell Evolution," was created in just 10 days, and won the 10,000 NAS prize.
So far, more than 2100 DApps have been deployed on the Nebulas mainnet in its two months of operation, surpassing the number of DApps on Ethereum. In order to further improve the performance of the mainnet and enrich the ecosystem's technical tools, technical materials, and promotional resources and build a benign community ecosystem, the Nebulas team has officially launched the "Nebulas Bounty Rewards Program."
As with any blockchain project, it's important to look at the team involved. Here, Nebulas does not disappoint and delivers what is perhaps the most impressive team we have seen. Nebulas founder Hitters Xu was a founder of Antshares (NEO) and also the former founding leader of Ant Financial's Blockchain Platform, He's also an ex-Googler in the Search & Anti-Fraud team. Co-founder Robin Zhong is the former architect of Ant Financial's blockchain platform. Lastly, co-founder Guan Wang was also a co-founder of Antshares (NEO).
Overall, Nebulas is one of the most ambitious blockchain projects we have seen. With a strong team behind Nebulas and an incentivized reward system for developers, Nebulas has the potential to become not just the Google of blockchains, but also the true Ethereum (ETH) killer. As the second week champ of the Nebulas Incentive Program and experienced game developer Wu Xiao said:
"It's lonely being a developer on Ethereum. There's very little support."
Look for more developers to continue embracing Nebulas over Ethereum.
Learn more about Nebulas:
Official website: Nebulas.io
Github: github.com/nebulasio/go-nebulas
Slack: nebulasio.herokuapp.com
Telegram(EN): t.me/nebulasio
Twitter: @nebulasio
Disclaimer: This article should not be taken as, and is not intended to provide, investment advice. Global Coin Report and/or its affiliates, employees, writers, and subcontractors are cryptocurrency investors and from time to time may or may not have holdings in some of the coins or tokens they cover. Please conduct your own thorough research before investing in any cryptocurrency and read our full disclaimer.
Property Loans for Foreigners in Singapore That You Must Know About
Intending to invest in a residential or commercial property in Singapore?  
When it comes to foreigners applying for a loan in Singapore, things can be pretty hard regardless of the reason whether you need the property for personal or business purposes.  
In Singapore, buying a property is challenging, whether you are a foreigner or a native, and sometimes applying for a loan is the only way for you to afford it.  
HOW MUCH CAN YOU BORROW FOR A PROPERTY LOAN IN SINGAPORE? 
As for the Foreigner Loans, in Singapore, there is an exact amount of money you can borrow to finance the purchase of a property.  
In this sense, Singapore has the Loan to Value Ratio (LTV).  
The LTV ratio is what determines the exact amount of money you can borrow for a property loan, which changes depending on where you try to obtain the loan:  
If you are applying for a bank loan, you can borrow a maximum of 75% of the value of the property you want to purchase. That means if you are looking for a property that costs $500.000, the maximum amount of money a bank lender can give you like a loan in Singapore is going to be $375.000. 

When you are applying for a loan with a Housing…
CoinField Launches Sologenic Initial Exchange Offering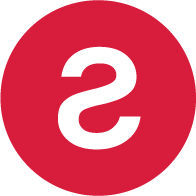 CoinField has started its Sologenic IEO, which is the first project to utilize the XRP Ledger for tokenizing stocks and ETFs. The sale will last for one week and will officially end on February 25, 2020, before SOLO trading begins on the platform.  Sologenic's native token SOLO is being offered at 0.25 USDT during the IEO.   
Earlier this month, Sologenic released the very first decentralized wallet app for SOLO, XRP, and tokenized assets to support the Sologenic ecosystem. The app is available for mobile and desktop via the Apple Store and Google Play.  The desktop version is available for Windows and Mac.
"By connecting the traditional financial markets with crypto, Sologenic will bring a significant volume to the crypto markets. The role of the Sologenic ecosystem is to facilitate the trading of a wide range of asset classes such as stocks, ETFs, and precious metals using blockchain technology. Sologenic is an ecosystem where users can tokenize, trade, and spend these digital assets using SOLO cards in real-time. The ultimate goal is to make Sologenic as decentralized as possible, where CoinField's role will be only limited to KYC and fiat ON & OFF ramping," said CoinField's CEO…
Many of the Top Sports Betting Websites for 2020 Can Be Found On Boomtown's Best Betting Page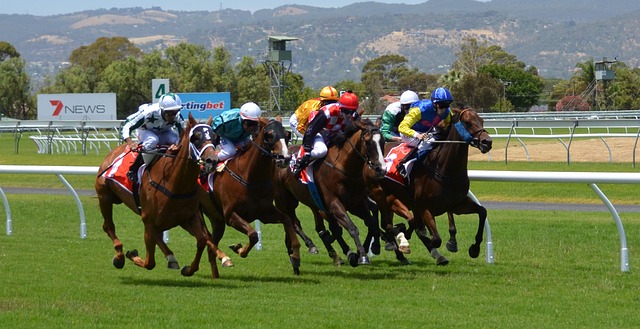 Sports betting is one of the widely known types of online gambling. With a large number of sports fans around the world, this type of gambling is one of the most sought after. The problem usually comes from when gamblers try to find the best sites out of the many available ones. Many new sports betting sites come up daily, thus making the selection process even harder. One of the best places to find top betting websites for sports is Boomtown Bingo. This platform doesn't just give users the best online casino games websites, but they also cover sports betting. As such, boomtown bingo remains a one-stop-shop for everyone who needs the best and the latest online gambling and gaming sites for all types of devices.
Performance
The performance of any website is critical. Users need to find their way around the site easily, and that can be made possible with the site structure and arrangement. Loading time is also essential. A website that always hangs thus pushing the user to refresh every time is no good. These are some of the factors that Boomtown Bingo looks into when selecting the best sites for its users. You can be sure that the new sports betting websites listed on Boomtown's platform have faster loading time, can be used easily by everyone, including those who are trying this betting for the first time.…