Nebulas sponsors inaugural hackathon at Silicon Valley Blockchain Week

Following the Consensus Conference in New York City in May, the blockchain community will get together once again at the Silicon Valley Blockchain Week in the Bay area on June 22.
Nebulas is one of the main sponsors of the conference and also the hackathon event. Moreover, Nebulas co-founder and CTO Robin Zhong will speak at the conference, and also will be part of the judging panel during the hackathon.
Silicon Valley Blockchain Week is jointly initiated by F50, SVE, and 500 Startups, and Hume USA, Node Capital, Cryptoparency, Dorahacks, the Silicon Valley developer community, and more.
The conference is for developers, project parties, entrepreneurs, fund investors, and others in the space. It aims to connect leading industry figures, including top VCs such as 500 Startups and Node Capital, as well as the Silicon Valley developer community and the global club of blockchain projects and founders.
The Nebulas co-hosted hackathon event took place from June 22 to June 24, local time. The event was organized by F50 and has a lot of top developers participated in this event. There were 11 teams with an average size of 4 people.  Each team worked the weekend to create an innovative solution that requires a blockchain. The two main blockchains used were Nebulas and Ethereum. The winners were:
Grand-prize winner: Verifid, which tackled the identity problem on the blockchain by linking Nebulas accounts to real people through third parties such as utility companies.
Runner-up: Nit, which created a version control system on the blockchain.  This was modeled after git, the popular software development tool, but run fully on the Nebulas blockchain.
3rd place: BlockBNB, which created a mechanism to automatically bill and refund users of AirBNB rental units by interaction with IoT hardware such as demonstrated on a Raspberry Pi.
Best Use Case: Social Chain, which created a transparent mechanism to track how donations to charities are spent using the Ethereum blockchain
Best Implementation: Raffle, which created a crowdsourced raffle scheme on the Nebulas blockchain.
Best Presentation: Verifid
Best Design: Potion, which showcased a way to secure your private key through biometrics such as a fingerprint and security questions
Best Team: Pollaris, which showed how a blockchain can be used for polling and implemented on Nebulas.
Hackathon participants, who decided to develop on the Nebulas chain, had the opportunity to win not only hackathon prizes but also NAS rewards through Nebulas Incentive Program. Similar scenario happened at the Consensus hackathon, where the winner also won a top Nebulas Incentive Program award.
Silicon Valley is famous as the city with the highest concentration of high-tech talent in the world. With an eye on such talent, Nebulas opened the NAS Center in San Francisco in March to coincide with the launch of the Nebulas mainnet.
Weekly community and developer meetups take place at the NAS Center activities every week.
Nebulas also has academic exchanges with top universities near Silicon Valley like UC Berkeley.
As a commitment to building a new generation of blockchain publicity, Nebulas welcomes US developers to join the Incentive Program.
For details of the activities, please refer to the blockchain website: http://svblockchainweek.io/
Hacker Marathon Event Link: https://www.meetup.com/sventrepreneurs/events/250710861/
About Nebulas:
Nebulas is a next-generation blockchain development, deployment and discovery platform. The ecosystem consists of three central elements: 1) Nebulas Rank (NR), which measures and ranks the utility of all blockchain entities and powers the Nebulas search framework; 2) Native Incentive (NI), which rewards the developers and users bolstering the Nebulas blockchain; and 3) Nebulas Force, which proposes a novel community-led governance model and upgradability features for blockchain.
Disclaimer: This article should not be taken as, and is not intended to provide, investment advice. Global Coin Report and/or its affiliates, employees, writers, and subcontractors are cryptocurrency investors and from time to time may or may not have holdings in some of the coins or tokens they cover. Please conduct your own thorough research before investing in any cryptocurrency and read our full disclaimer.
CoinField Launches Sologenic Initial Exchange Offering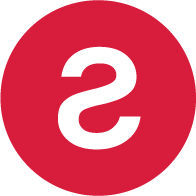 CoinField has started its Sologenic IEO, which is the first project to utilize the XRP Ledger for tokenizing stocks and ETFs. The sale will last for one week and will officially end on February 25, 2020, before SOLO trading begins on the platform.  Sologenic's native token SOLO is being offered at 0.25 USDT during the IEO.   
Earlier this month, Sologenic released the very first decentralized wallet app for SOLO, XRP, and tokenized assets to support the Sologenic ecosystem. The app is available for mobile and desktop via the Apple Store and Google Play.  The desktop version is available for Windows and Mac.
"By connecting the traditional financial markets with crypto, Sologenic will bring a significant volume to the crypto markets. The role of the Sologenic ecosystem is to facilitate the trading of a wide range of asset classes such as stocks, ETFs, and precious metals using blockchain technology. Sologenic is an ecosystem where users can tokenize, trade, and spend these digital assets using SOLO cards in real-time. The ultimate goal is to make Sologenic as decentralized as possible, where CoinField's role will be only limited…
Many of the Top Sports Betting Websites for 2020 Can Be Found On Boomtown's Best Betting Page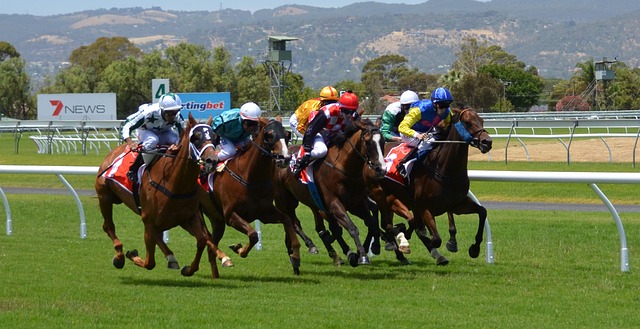 Sports betting is one of the widely known types of online gambling. With a large number of sports fans around the world, this type of gambling is one of the most sought after. The problem usually comes from when gamblers try to find the best sites out of the many available ones. Many new sports betting sites come up daily, thus making the selection process even harder. One of the best places to find top betting websites for sports is Boomtown Bingo. This platform doesn't just give users the best online casino games websites, but they also cover sports betting. As such, boomtown bingo remains a one-stop-shop for everyone who needs the best and the latest online gambling and gaming sites for all types of devices.
Performance
The performance of any website is critical. Users need to find their way around the site easily, and that can be made possible with the site structure and arrangement. Loading time is also essential. A website that always hangs thus pushing the user to refresh every time is no good. These are some of the factors that Boomtown Bingo looks into when selecting the best sites for its users. You can be sure that the new sports betting websites listed on Boomtown's platform have faster loading time, can be used easily by everyone,…
What Prevents Crypto from Becoming the Top Payment Method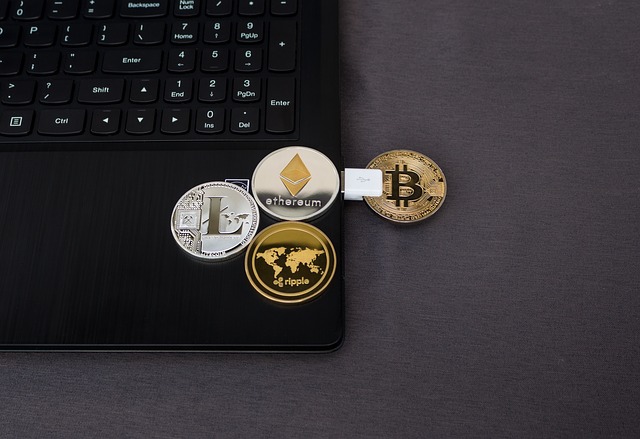 As globalization spreads over the planet, the need for fast and cheap cross-border money transfers is growing rapidly. Cryptocurrency provides exactly that kind of transfers with the added benefits of security and lack of centralization. However, despite being what seems like the perfect solution to the global money transfer problem, crypto has yet to become a major player in the currency arena. It's growing in popularity, that's for sure. But that rate isn't even close to what's needed for crypto to become a recognized and universally accepted payment method.
The question is why?
There can be no doubt that the need for what cryptocurrency can offer is huge. It's most obvious when considering the situation of migrant workers, who are also growing in number due to globalization. The amount of remittances in the world has risen to over $530 billion a year. However, the high cost of these transfers is such a concern that the UN launched a program dedicated to reducing those numbers to, at least, 3% by 2030.
One doesn't need a degree in economy and finances to see what kind of difference cryptocurrency could make for this situation alone. At the moment, migrant workers are losing about $25 billion in money transfer fees. There are still some remittance…