Neobank Juno Raises USD 3M from Polychain, Sequoia and Dragonfly
Juno aims to provide a high-yield account for savings
Juno, a neo banking platform that leverages decentralized digital assets to provide customers a high-yield account for savings, has announced that the completion of a USD $3 million seed round. Investors include prominent firms such as Polychain Capital and Sequoia Capital's Surge. The platform is set to launch in select markets next year and is taking a radical approach towards creating an open and global financial system for everyone, regardless of location or income.
Banks in developed countries – including the US, Europe, Japan, and Singapore – traditionally offer between 0.01% and 0.10% interest through checking and savings accounts. This interest will be distributed daily and will fluctuate regularly.  Clients will also be able to send and receive money anywhere in the world without intermediaries and at no cost. Additionally, the company plans to introduce a debit card with a partner bank in the future.
Juno is built on the Ethereum blockchain and uses Nuo protocol for its core functionality. Its main feature is to enable decentralized lending and borrowing of digital assets to earn a high yield on stablecoins such as USDC. Juno is leveraging these assets to build the next generation of global decentralized financial and banking services (DeFi).
Varun Deshpande, co-founder of Juno – "Today, we are excited to unveil Juno – a neo banking platform that aims to provide everyone a high yield account for their savings. Our goal with Juno is to help create an open financial system for the world by providing equal opportunity and access, no matter where you are born or how much you earn. We are also delighted to partner with Polychain Capital, Sequoia Capital's Surge and Dragonfly Capital on this journey as we build a new age banking platform from the ground up."
Olaf Carlson-Wee, Managing Member, CIO of Polychain Capital – "We were early supporters of decentralized finance and stablecoin systems, both of which have continued to gain meaningful traction in the market over the past couple of years. We believe Juno is well-positioned to bring decentralized finance to the mainstream with their neo banking platform for digital assets. We are particularly impressed with the team's focus on simple user experience, unlocking liquidity using smart contracts, and their Asia first strategy."
Juno was founded in July 2019 by Varun Deshpande, Ratnesh Ray, and Siddharth Verma after creating the Consensys-backed Nuo protocol in 2018. Using Nuo smart contracts, lenders can supply crypto assets and earn daily interest, while borrowers can instantly access credit using their digital assets as collateral. Smart contracts allow for algorithm-driven pricing, disbursals, and collections, ensuring efficiency and transparency. Nuo protocol has grown organically to USD $25 million in deposits and USD $20 million in loans disbursed, making it the most popular DeFi app in Asia. 
The founders' past ventures also include BeeWise, an alternate credit analytics platform acquired in 2017 by Aditya Birla Money. As a serial entrepreneur, Deshpande was the co-founder and CEO of TopTalent, a high-end recruitment platform as well as AVP marketing at Topper, a Fidelity-backed edtech platform in India. He holds a degree from BITS Pilani. Ratnesh Ray graduated from IIIT Allahabad and was the head of data science at TinyOwl, a Sequoia India backed foodtech app. Prior to that, he was a software developer at Toppr, where he helped create personalized tests and social features. Siddharth Verma was part of the early team at Arista Networks where he worked on their flagship product consisting of high-density switches. He was previously a software developer at Cisco and an alum of BITS Pilani.
The seed round also saw the participation of Dragonfly Capital, Consensys Labs, Astarc Ventures, Singapore Angel Network and notable angel investors Balaji S. Srinivasan (Ex-CTO, Coinbase and General Partner, a16z), Amrish Rau, Jitendra Gupta (CEO & MD, PayU India), and Loi Luu (Founder, Kyber Network), Nitin Sharma from Incrypt, Venu Palaparthi (CCO, Dash Financial), Rajesh Chelapurath (President, Ceera Investments), Brian Ma (Founder, Divvy Homes), Sanjay Mehta from Mehta Ventures, and Prashant Malik (Creator of Apache Cassandra).
Image by Nattanan Kanchanaprat from Pixabay
Enhancing the DigitalBits Ecosystem through the XDB Foundation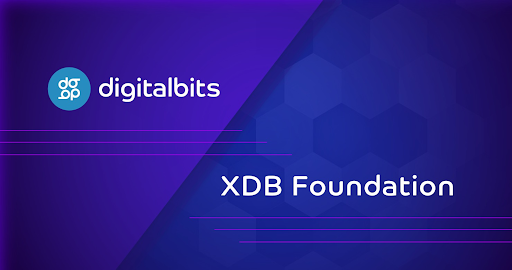 The DigitalBits ecosystem welcomed a new benefactor in the form of the XDB Foundation, a non-profit organization dedicated to providing support for DigitalBits. The main objectives of the XDB Foundation include the DigitalBits Ecosystem Support Program, supplying both financial and non-financial assistance to qualified entities and projects within the DigitalBits community, with a focus towards innovation and speeding ecosystem growth.
Michael Gord, MLG Blockchain and GDA Capital founder, has been appointed to the role of Managing Director of the XDB Foundation.  "I am excited to see the launch of the XDB Foundation and to be joining the DigitalBits ecosystem in this new capacity," says Gord. "In the coming weeks, the XDB Foundation will share additional updates regarding its key initiatives.  Over the past 2 years, we have seen DigitalBits achieve various milestones and with this next chapter I'm excited to see the XDB Foundation contribute as the new project lead supporting education, research and development, and ecosystem growth and adoption."
Michael Gord's first initiatives within blockchain started with establishing the McGill Students' Cryptocurrency Club, McGill Students' Fintech Association, Bitcoin Canada and providing leadership on the global expansion of the Blockchain Education Network.  Notably, he is also a key contributor to the Kerala Blockchain…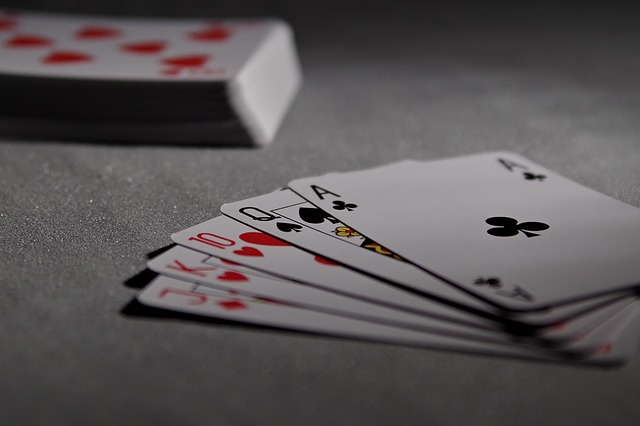 It is pretty scary to think about the extent of the gambling industry's dominance these days, mainly because of the sheer amount of revenue that it brings in each and every year. It seems as though quite literally everyone loves to gamble in one way or another, with casino gambling being by far the biggest gambling sector, something that is all thanks to the online casino explosion of the 21st century. 
Don't get us wrong, casino gambling was an absolutely huge industry before online casinos came along, you only have to look at places like Las Vegas to understand that that was wholly the case. However online casinos succeeded in bringing all of these popular card games to the masses who couldn't visit a proper casino. Let's take a look at some of the most popular casino games. 
Blackjack 
Blackjack is widely regarded by gambling historians as being the oldest living casino game in the world, with evidence of it being played centuries ago. In fact, Miguel de Cervantes, a 15th-century Spanish novelist, referred to a game called "Ventiuna" (Spanish for 21) several hundred years ago, proof that blackjack has been around for a lot longer than simply the last two centuries. 
And there should be no real surprise…
InstantBuy Offers New Revenue Stream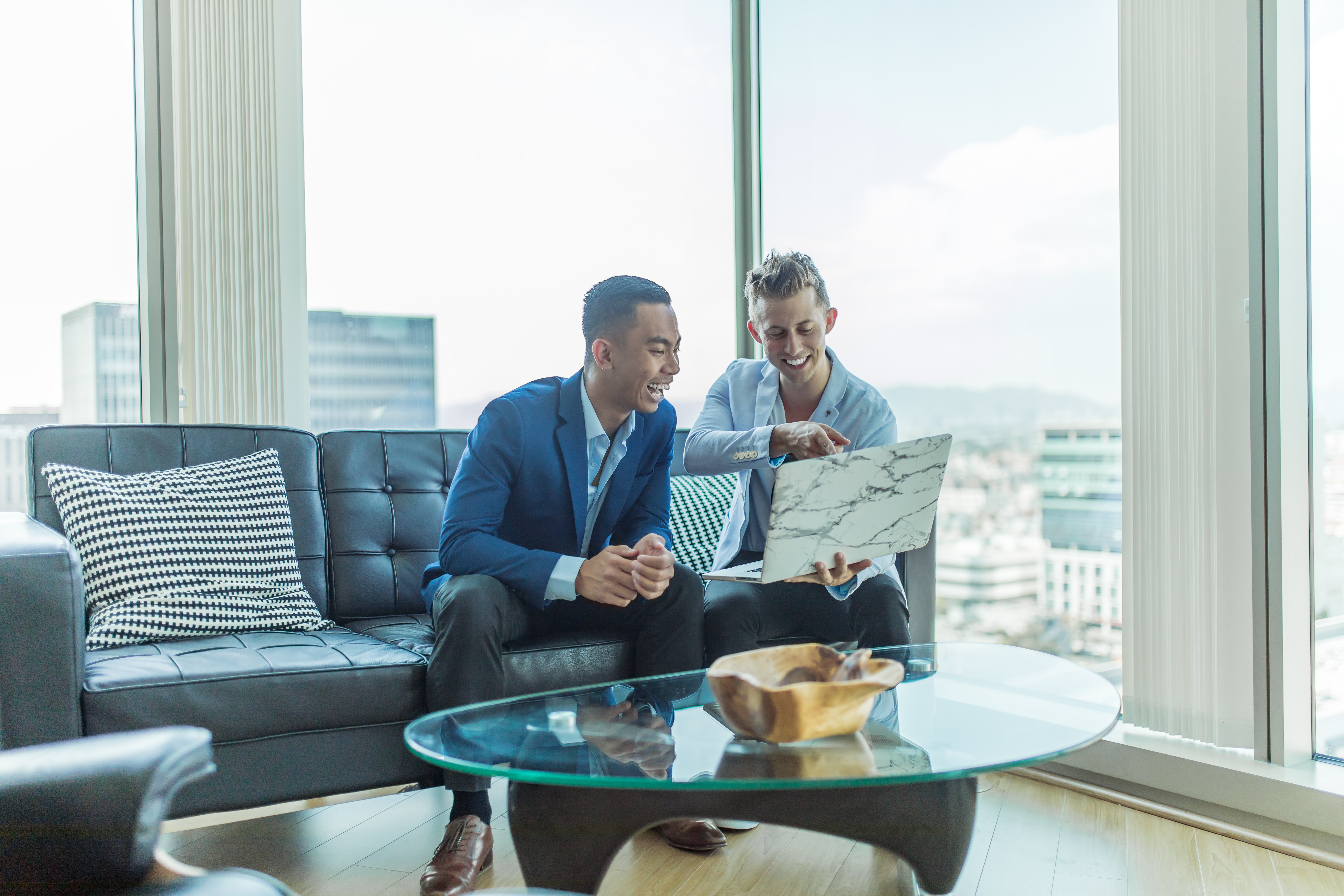 InstantBuy Offers New Revenue Stream
Bitcoin and the broader digital asset market provides many assurances, but access to them is one of their weakest. InstantBuy expands access to crypto by offering non-intrusive tools to website owners. InstantBuy offers a new revenue stream options for website owners. 
Most users are funneled into a handful of centralized exchanges to quickly buy/sell BTC or other leading digital assets. However, these exchanges often require onerous KYC/AML processes and a bank account — two characteristics not widely available in many regions of the world. 
Capital controls, like the current situation in Lebanon, also curtail access to cryptocurrencies via government mandate. The only other semi-popular option is P2P exchanges. Although they have thin order books and complex user-interfaces. That's why boosting access to Bitcoin and other digital assets is one of the foremost initiatives by many in the industry. 
If and when the bulk of mainstream users come, they need to have direct, fast, and cheap access to cryptocurrencies. And prominent Bitcoin OTC firm, IBIS Brokers' latest InstantBuy feature is an intriguing step forward for opening up access to cryptocurrencies. 
A History of Access 
The crypto market's endeavors to broaden access to the world of uncensorable digital assets…