Neobank Juno Raises USD 3M from Polychain, Sequoia and Dragonfly
Juno aims to provide a high-yield account for savings
Juno, a neo banking platform that leverages decentralized digital assets to provide customers a high-yield account for savings, has announced that the completion of a USD $3 million seed round. Investors include prominent firms such as Polychain Capital and Sequoia Capital's Surge. The platform is set to launch in select markets next year and is taking a radical approach towards creating an open and global financial system for everyone, regardless of location or income.
Banks in developed countries – including the US, Europe, Japan, and Singapore – traditionally offer between 0.01% and 0.10% interest through checking and savings accounts. This interest will be distributed daily and will fluctuate regularly.  Clients will also be able to send and receive money anywhere in the world without intermediaries and at no cost. Additionally, the company plans to introduce a debit card with a partner bank in the future.
Juno is built on the Ethereum blockchain and uses Nuo protocol for its core functionality. Its main feature is to enable decentralized lending and borrowing of digital assets to earn a high yield on stablecoins such as USDC. Juno is leveraging these assets to build the next generation of global decentralized financial and banking services (DeFi).
Varun Deshpande, co-founder of Juno – "Today, we are excited to unveil Juno – a neo banking platform that aims to provide everyone a high yield account for their savings. Our goal with Juno is to help create an open financial system for the world by providing equal opportunity and access, no matter where you are born or how much you earn. We are also delighted to partner with Polychain Capital, Sequoia Capital's Surge and Dragonfly Capital on this journey as we build a new age banking platform from the ground up."
Olaf Carlson-Wee, Managing Member, CIO of Polychain Capital – "We were early supporters of decentralized finance and stablecoin systems, both of which have continued to gain meaningful traction in the market over the past couple of years. We believe Juno is well-positioned to bring decentralized finance to the mainstream with their neo banking platform for digital assets. We are particularly impressed with the team's focus on simple user experience, unlocking liquidity using smart contracts, and their Asia first strategy."
Juno was founded in July 2019 by Varun Deshpande, Ratnesh Ray, and Siddharth Verma after creating the Consensys-backed Nuo protocol in 2018. Using Nuo smart contracts, lenders can supply crypto assets and earn daily interest, while borrowers can instantly access credit using their digital assets as collateral. Smart contracts allow for algorithm-driven pricing, disbursals, and collections, ensuring efficiency and transparency. Nuo protocol has grown organically to USD $25 million in deposits and USD $20 million in loans disbursed, making it the most popular DeFi app in Asia. 
The founders' past ventures also include BeeWise, an alternate credit analytics platform acquired in 2017 by Aditya Birla Money. As a serial entrepreneur, Deshpande was the co-founder and CEO of TopTalent, a high-end recruitment platform as well as AVP marketing at Topper, a Fidelity-backed edtech platform in India. He holds a degree from BITS Pilani. Ratnesh Ray graduated from IIIT Allahabad and was the head of data science at TinyOwl, a Sequoia India backed foodtech app. Prior to that, he was a software developer at Toppr, where he helped create personalized tests and social features. Siddharth Verma was part of the early team at Arista Networks where he worked on their flagship product consisting of high-density switches. He was previously a software developer at Cisco and an alum of BITS Pilani.
The seed round also saw the participation of Dragonfly Capital, Consensys Labs, Astarc Ventures, Singapore Angel Network and notable angel investors Balaji S. Srinivasan (Ex-CTO, Coinbase and General Partner, a16z), Amrish Rau, Jitendra Gupta (CEO & MD, PayU India), and Loi Luu (Founder, Kyber Network), Nitin Sharma from Incrypt, Venu Palaparthi (CCO, Dash Financial), Rajesh Chelapurath (President, Ceera Investments), Brian Ma (Founder, Divvy Homes), Sanjay Mehta from Mehta Ventures, and Prashant Malik (Creator of Apache Cassandra).
Image by Nattanan Kanchanaprat from Pixabay
Many of the Top Sports Betting Websites for 2020 Can Be Found On Boomtown's Best Betting Page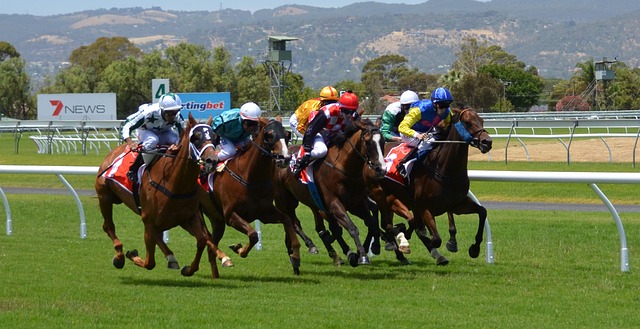 Sports betting is one of the widely known types of online gambling. With a large number of sports fans around the world, this type of gambling is one of the most sought after. The problem usually comes from when gamblers try to find the best sites out of the many available ones. Many new sports betting sites come up daily, thus making the selection process even harder. One of the best places to find top betting websites for sports is Boomtown Bingo. This platform doesn't just give users the best online casino games websites, but they also cover sports betting. As such, boomtown bingo remains a one-stop-shop for everyone who needs the best and the latest online gambling and gaming sites for all types of devices.
Performance
The performance of any website is critical. Users need to find their way around the site easily, and that can be made possible with the site structure and arrangement. Loading time is also essential. A website that always hangs thus pushing the user to refresh every time is no good. These are some of the factors that Boomtown Bingo looks into when selecting the best sites for its users. You can be sure that the new sports betting websites listed on Boomtown's platform have faster loading time, can be used easily by everyone,…
What Prevents Crypto from Becoming the Top Payment Method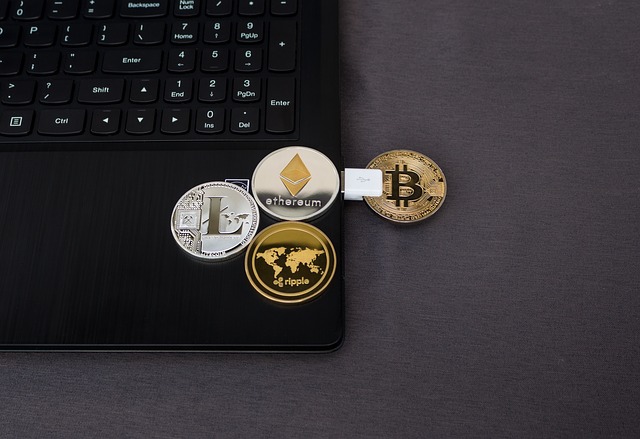 As globalization spreads over the planet, the need for fast and cheap cross-border money transfers is growing rapidly. Cryptocurrency provides exactly that kind of transfers with the added benefits of security and lack of centralization. However, despite being what seems like the perfect solution to the global money transfer problem, crypto has yet to become a major player in the currency arena. It's growing in popularity, that's for sure. But that rate isn't even close to what's needed for crypto to become a recognized and universally accepted payment method.
The question is why?
There can be no doubt that the need for what cryptocurrency can offer is huge. It's most obvious when considering the situation of migrant workers, who are also growing in number due to globalization. The amount of remittances in the world has risen to over $530 billion a year. However, the high cost of these transfers is such a concern that the UN launched a program dedicated to reducing those numbers to, at least, 3% by 2030.
One doesn't need a degree in economy and finances to see what kind of difference cryptocurrency could make for this situation alone. At the moment, migrant workers are losing about $25 billion in money transfer fees. There are still some remittance…
Best Study Resources to Pass CompTIA SY0-501 Exam and How Should You Use Exam Dumps to Prepare?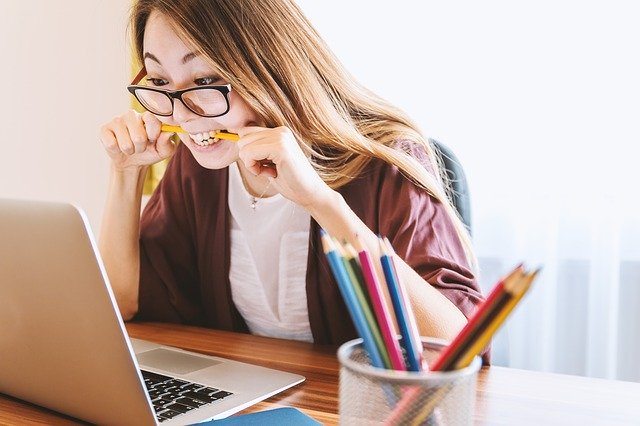 Introduction
Studying for an exam can be a tiring but surely rewarding experience. The thing is that every exam, naturally, has its great objectives, which means that it targets to equip you with the main skills and knowledge, as well as an in-depth understanding of the topics you will be tested on. This process requires energy and concentration from a candidate.
That's why you need the proper study sources in order to enjoy the experience and ensure you don't get disappointed in the end. This article is here to help you know which best tools and tips you can use to prepare for your CompTIA SY0-501 exam. Read on to get this important information and other details for the test leading to your global CompTIA Security+ 220-1002 badge.
Important SY0-501 Exam Technicalities
Testing your core security skills is the purpose of this CompTIA exam. It enables you to understand whether you are able to successfully perform specific cybersecurity-related functions. Deeper, the exam measures your baseline security knowledge and practical skills in a variety of issues. Before sitting for it, you first need to have attained the CompTIA Network+ credential. You also should have experience of 2 years performing IT administrative functions with attention to security. 
When you pass this CompTIA test, you'll confidently gain the CompTIA…